About This Project
This started in 2012 as a collaboration between independent New Haven photographers Jeffrey Kerekes and Chris Randall who share a passion for documenting New Haven, Connecticut. The mission of I LOVE NEW HAVEN is to promote community engagement and civic pride through photographing the people, places and things of New Haven. It includes regular contributing photographers and guest photographers from all over the globe who share their images of New Haven.
If you are looking for a fast way to sort through our posts, take a look at our flip view or do a search for the topics that interest you.
Also find us here:
Facebook | Instagram | Twitter
Chris Randall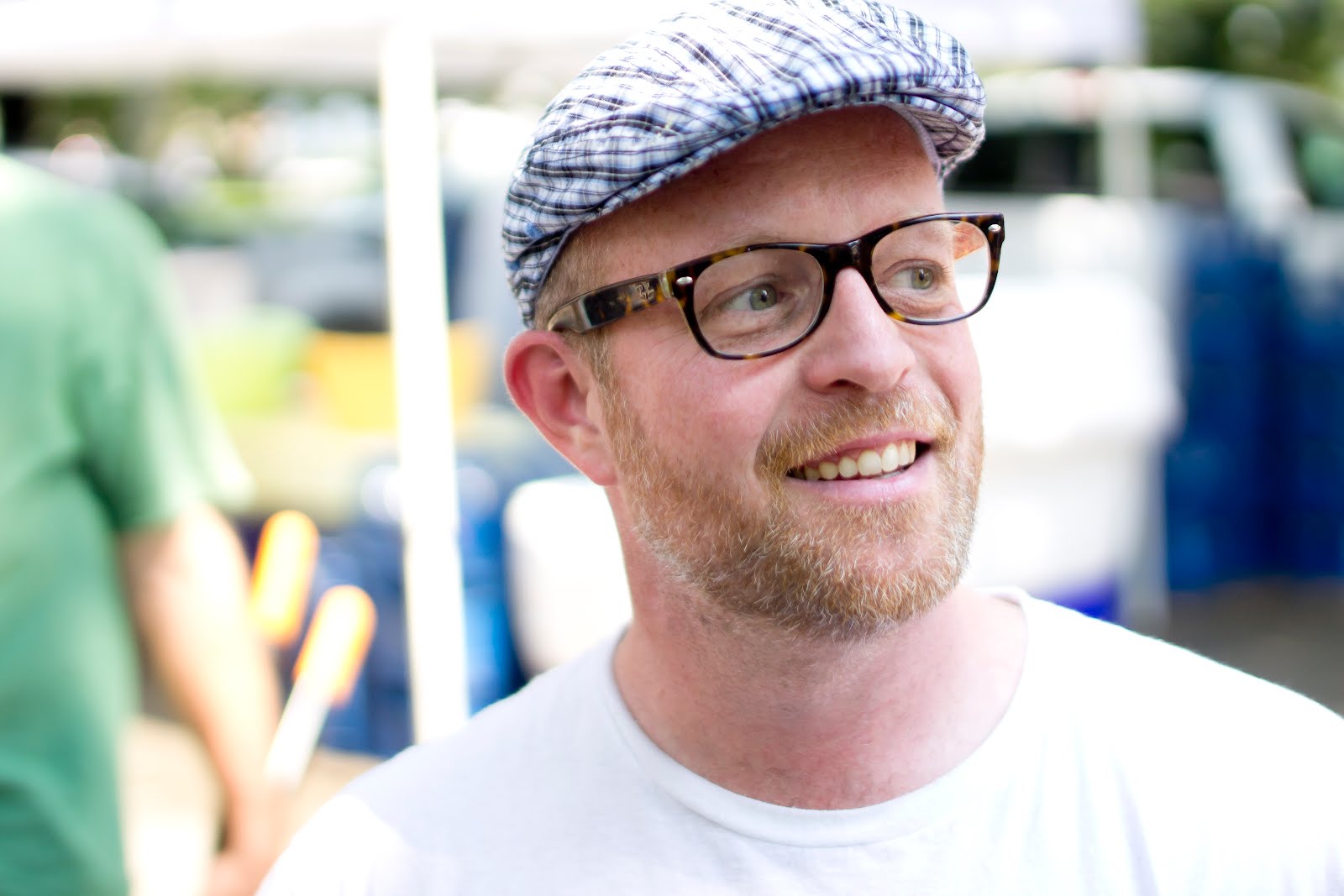 Photo by: Justin Haaheim
ILNH: All Posts


Websites:
Instagram: www.instagram.com/christopaste/
Email: chris@ilovenewhaven.org
---
Contributing Photographers
Leigh Busby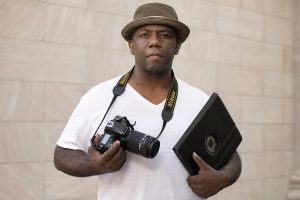 Leigh Busby is a photographer and painter from Trinidad & Tobago, now a resident of New Haven for the last five years. Leigh has been a prolific photographer throughout his time in New Haven.
Facebook: Captured Moments Photography 
Instagram: instagram.com/busbyleigh
Email: 3777busby@gmail.com
Gary Holder-Winfield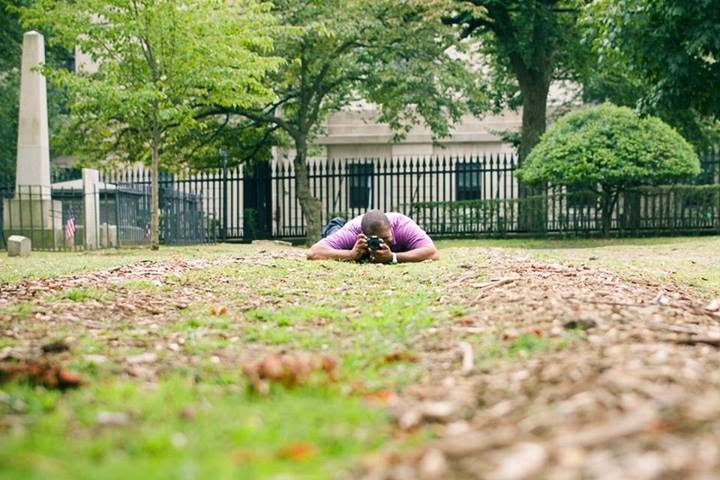 Photo by Chris Randall
ILNH: All Posts
Website: http://thisismyeye.net
Email: gary@ilovenewhaven.org
---
Mike Franzman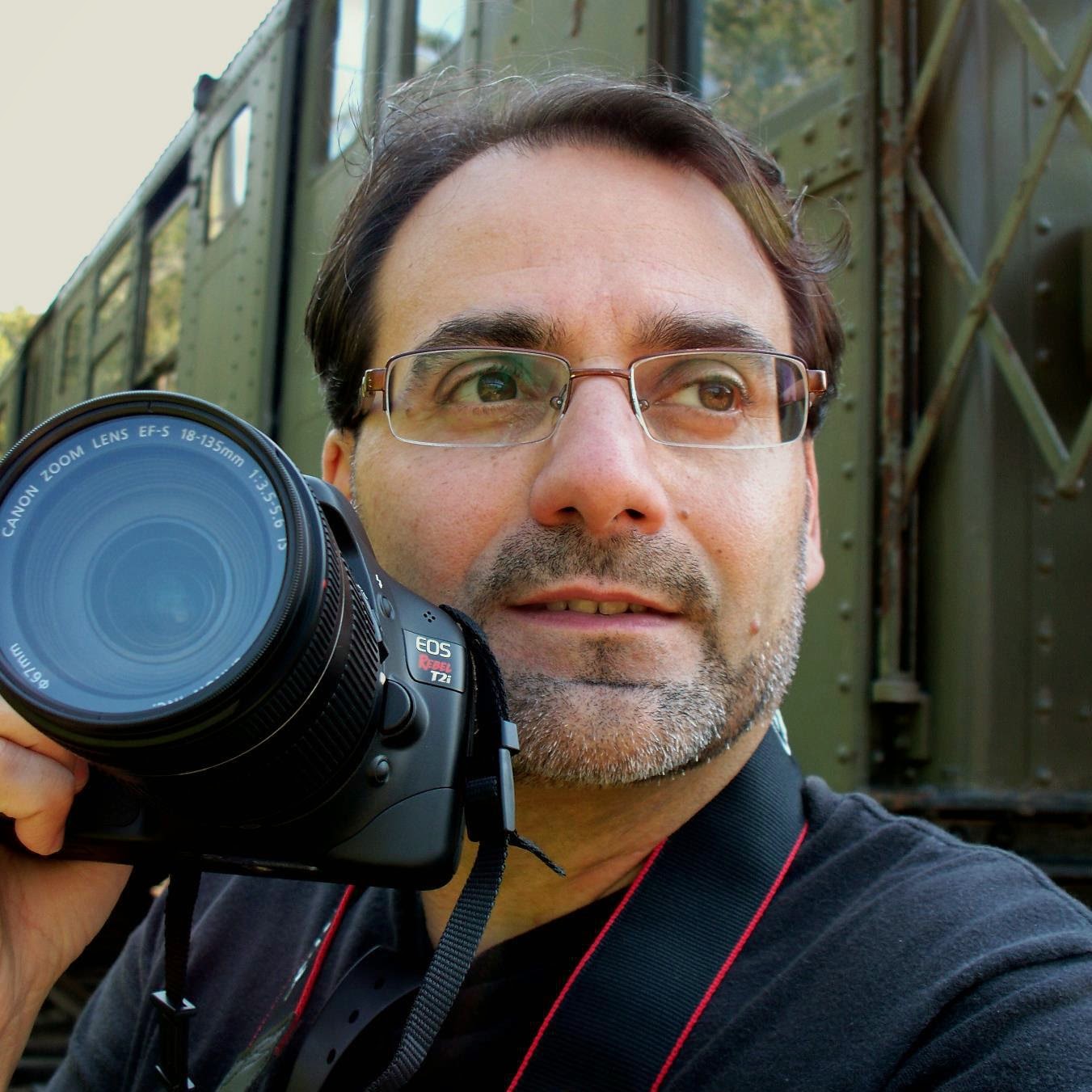 Mike's classic rock photographs appear in the CPTV documentary, "Last Days Of The Coliseum", and he is the current photographer-in-residence for City Seed Farmers Markets. Mike's ongoing "Views Of New Haven" is on exhibit at the New Haven Town Hall and Project Storefronts Headquarters.
His hiking/trail photographs have appeared on the Denali website, and his animal-rescue photo essay on the Trailblazer HUB.
Mike's photographs have been published in Food & Wine, Huffington Post, New Haven Register, New Haven Independent, Yale Daily News, and even the Trinidad Guardian.
ILNH: All Posts
Website: Facebook
---
Lucy Gelman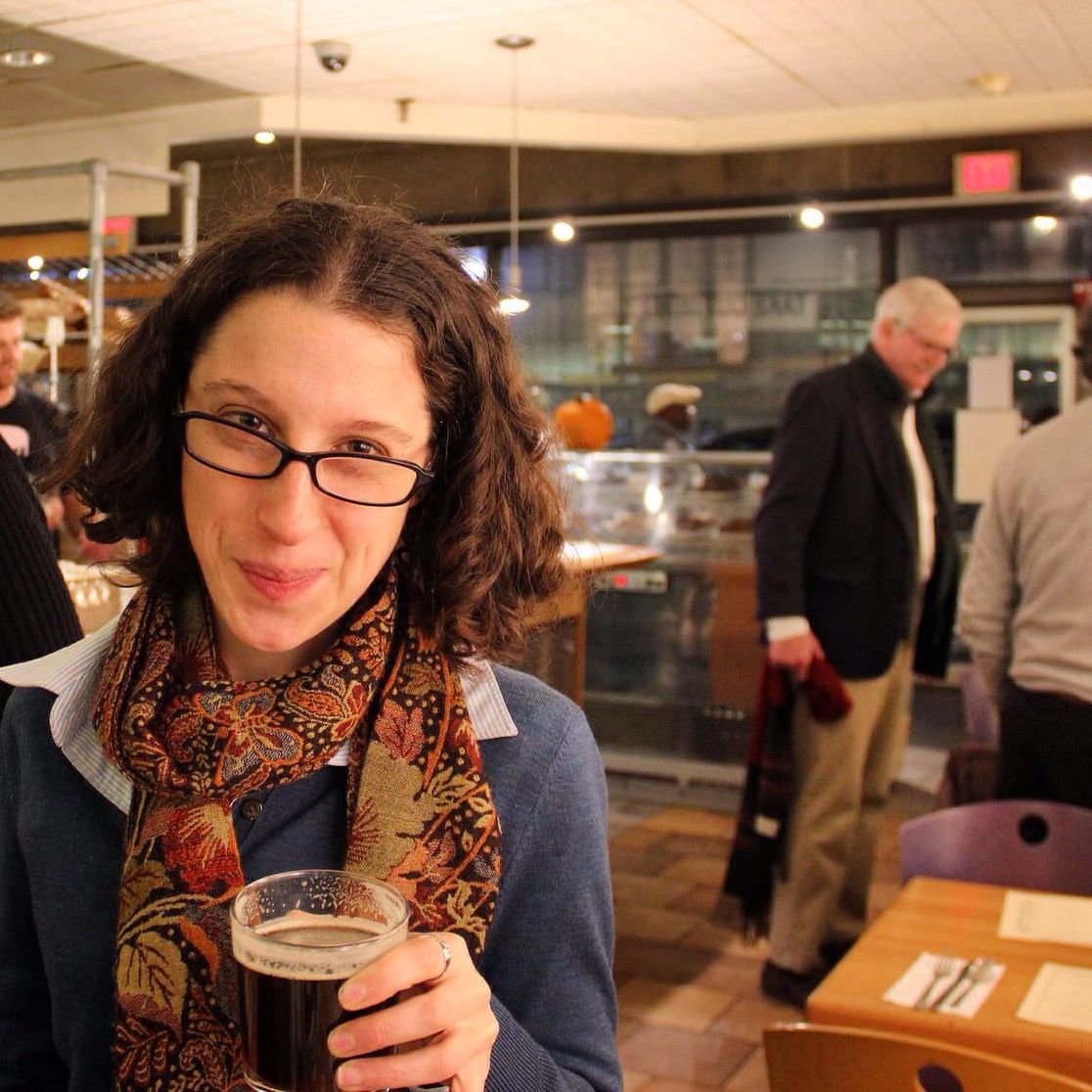 Lucy picked up a camera 18 months ago, when she joined the staff of the New Haven Independent and Paul Bass told her to get her photographic act together. A relatively new New Havener, she loves the beautiful, quirky and magic things that happen all over this city and tries to document them one shutter click at a time. In her other life, she is an art historian.
ILNH: All posts
---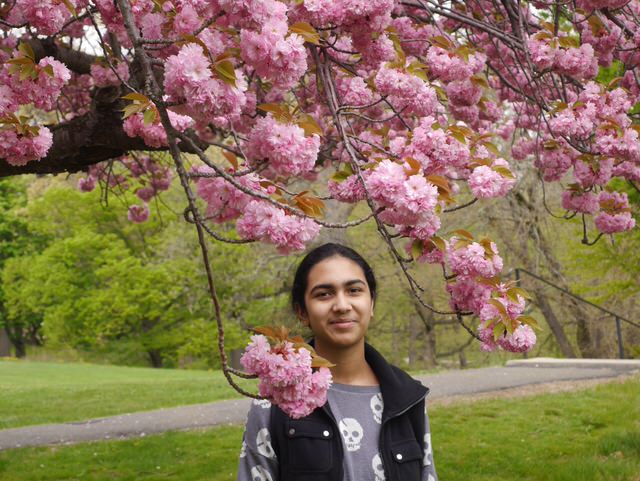 Yogasai developed an interest in photography in middle school and has continued to take photos ever since. She enjoys taking walks, reading, and discovering new things about the city that she grew up in and highlighting its beauty through photography.
ILNH: All Posts
---
Former ILNH Photographers
Daria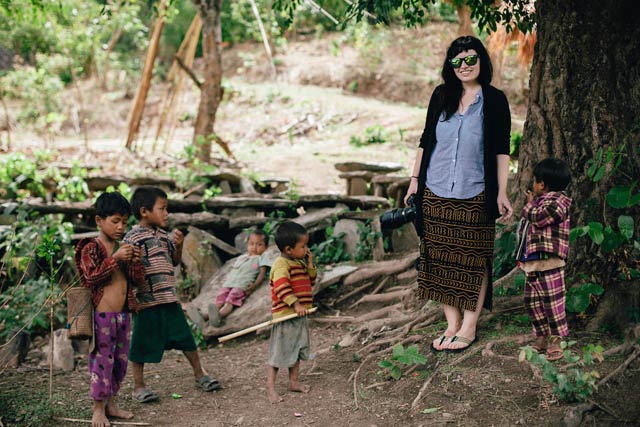 Daria enjoys portrait, travel and street photography.
She was the prime instigator behind the successful Fashion Fridays series here on ILNH, and a consistent contributor since nearly the beginning of our project.  Please check out her work below and follow her past and future travel stories on Instagram and her travel blog.
Keep up with her photography here:
ILNH: All Posts
Website: http://dariaanna.com
Instagram: http://instagram.com/nomadical
Travel Blog: http://nomadical.co
---
Viki Young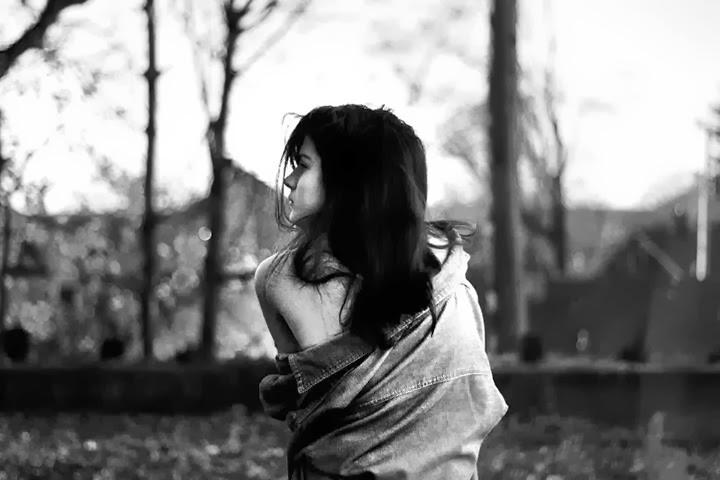 Self portrait.
ILNH: All Posts
Website: Facebook page
Email: viki@ilovenewhaven.org
---
Yancey Hitt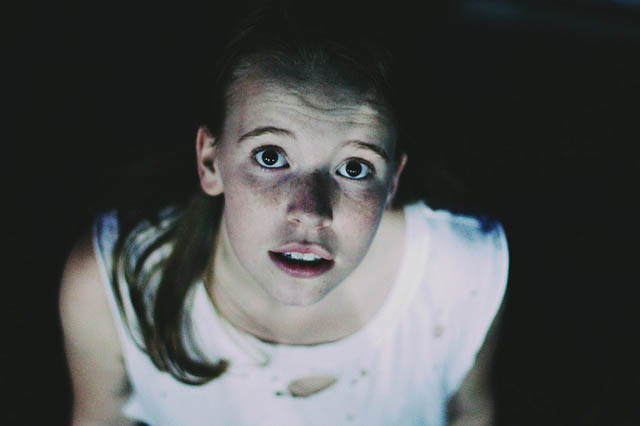 Yancey was our first ILNH intern and started taking pictures as a freshman in high school, and has continued since. She enjoys taking pictures of hidden spots, that would go unnoticed unless it was photographed along with portraits and landscapes. New and eager to learn, Yancey will photograph anything worth photographing, especially in downtown New Haven.
ILNH: All Posts
Website: Flickr
---
Uma Ramiah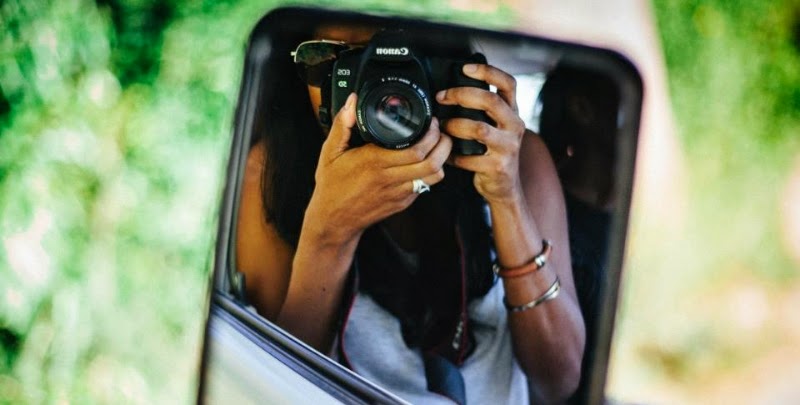 Uma Ramiah is a journalist who picked up a camera in 2009 so she'd have photos to go along with the stories she was writing and producing, and hasn't stopped shooting stuff. She's worked in human rights, journalism, branding, public relations, communications, social media, and community organizing in West, Central and South Africa, and for the past few years in New Haven, Connecticut. She lives in Fair Haven and loved a good medium pepperoni from Pepe's.
---
Tif Shen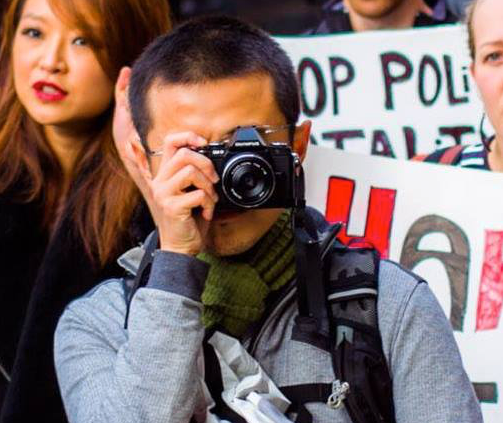 Photo by Chris Randall
Tif, apprentice mathematician, picked up a fancy camera in the middle of summer 2014 as a way to calm his compulsive buying disorder. To his delight, this spontaneous acquisition has since then become a true life companion: freeing him from the daily isolation, bringing him joy during good and bad days.
Through his participation in I Love New Haven, Tif seeks to reveal beauty in the everyday New Haven, and to connect various communities via bridges built by his lenses.
ILNH: All Posts
Website:
Email: tif@ilovenewhaven.org
---

Ifeanyi Awachie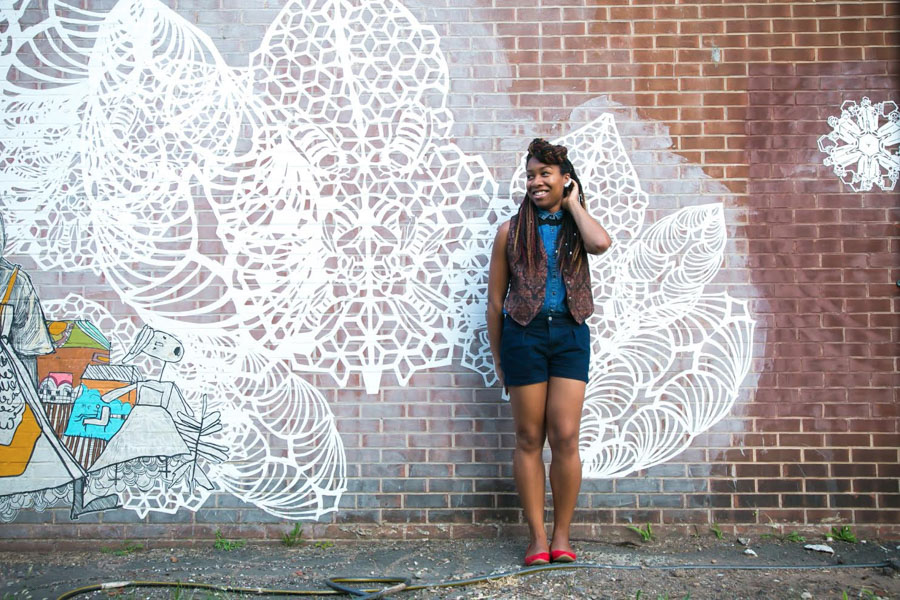 Ifeanyi Awachie is a Nigerian-American writer, photographer, and event curator. She studied English at Yale and writes poetry and fiction. She created and curates AFRICA SALON, Yale's contemporary African arts and culture festival, and throws parties as part of Stash & Ariston. Ifeanyi started following fashion and cultivating an eye for style while living in central London. Through the "Fashion Fridays" series, she aims to put New Haven's distinctive street style on the map.
ILNH: All Posts
Website: http://ifeanyiawachie.com/
---
Jeffrey Kerekes
Jeffrey first started taking pictures with a polaroid camera when he was around 8 years old.  He developed a love of photography that continues through his current projects. He is particularly interested in attempting to capture the essence of the people he photographs. Primarily a photographer of people, his work centers on portraits and documenting people in the context of their lives.
He is a founder of the popular I LOVE NEW HAVEN documentary photography project dedicated to the people and places of New Haven, Ct.  Jeffrey also volunteers in a number of community photography projects such as Inside Out New Haven, Help Portrait and for CT Roller Girls.
ILNH: All Posts
Website: www.jeffreykerekes.com
---
 Guest Photographers
For our first year, we had a guest photographer each Wednesday featuring over 70 different photographers. We are still excited to receive guest submissions and post them regularly.  Check out our submissions page if you wish to be one of our guest photographers.  See the work of previous guest photographers here.
---
Press Coverage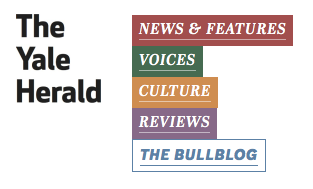 Press
Here are some stories in the press about (or by) the New Haven photographic projects of Kerekes, Randall, and/or ILNH.
---
Copyright 2012-2020
Please do not use any images without permission of the respective photographer. All copyrights are held by the listed photographer and all rights reserved. Contact us if you have interest in using one of the images you see here on ilovenewhaven.org.