A little over two years ago, I approached Chris Randall with the idea of creating I LOVE NEW HAVEN. It's a great project, one that I continue to enjoy. Today (September 4th) marks the 2nd anniversary of our official launch (we quietly posted photos for a few days before telling everyone and making it official). Below are some of my personal favorite images I took over the past two years while trying to tell New Haven's story. We all look forward to telling more of New Haven's stories.
To see a list of all the posts by any of our regular photographers, click on one of the names below. To quickly scroll through past posts, try our flip view. If you want a print of one of the photos you see on ILNH, check out www.ilovenewhavenprints.com.
Photos and stories by Jeffrey Kerekes
Photos and stories by Chris Randall
Photos and stories by Yancey Hitt
Photos and stories by Gary Holder-Winfield
Photos and stories by Mike Franzman
Without too much ado, or dogs biting and bees stinging, I present, a few of my favorite things.
This is a moment on the corner of Elm and Church Streets. I quickly took this image as I was walking. I really like the expressions and the money counting. This is a cropped version of the original which include two people to the left of the frame with interesting sayings on their t-shirts. Cropping them out was a big decision on my part.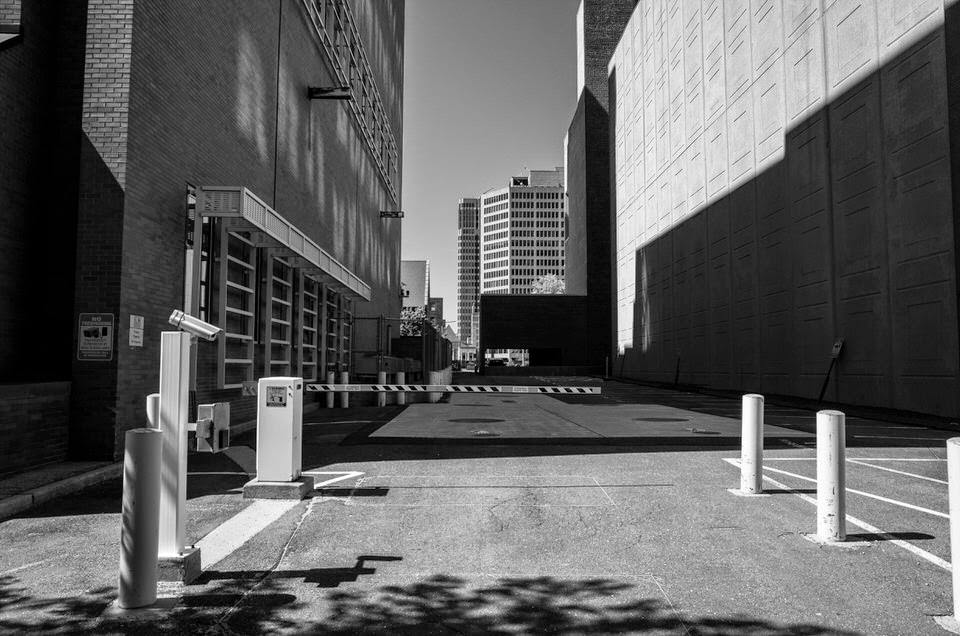 I've been enjoying taking pictures in the spaces between buildings downtown. This is one of my favorites. I walk by this spot all the time on Grove Street behind the AT&T building which faces Orange Street. The light was perfect and I like the contrast and emptiness of this space.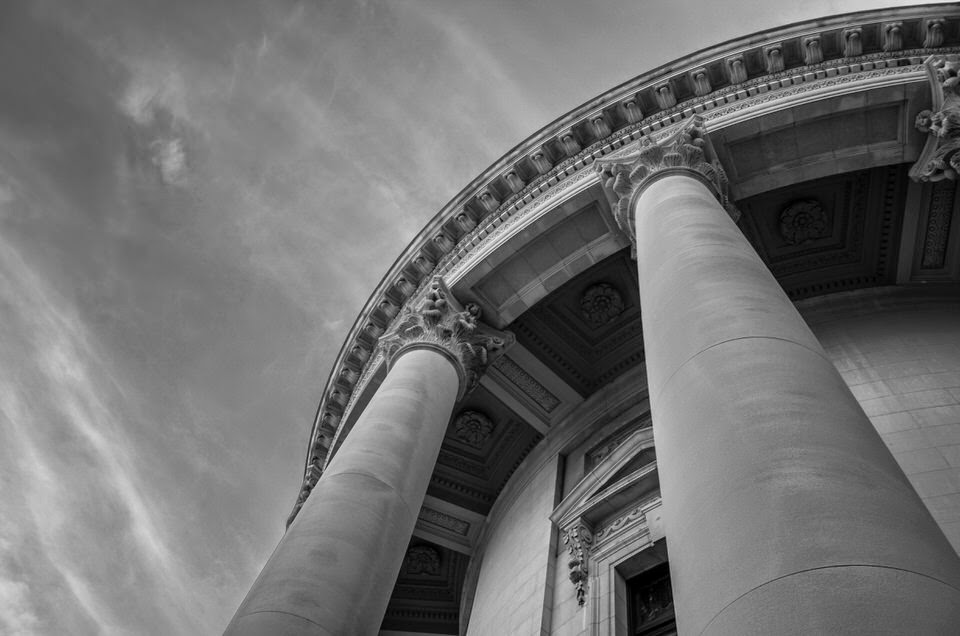 Woolsey Hall against the sky. I like the composition of this image and the details in both the shadow area and throughout the frame. This is one of a number of images I took of Yale buildings this summer.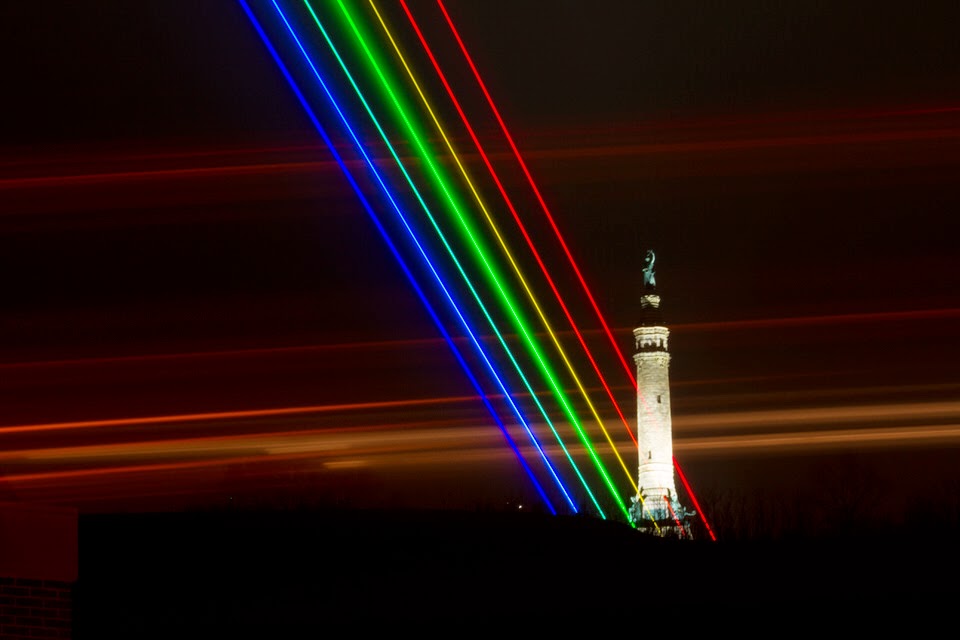 I admit, this was a bit of an accident. I was taking this image of the East Rock laser light show from in front of Cross High School and was shooting over the roofs of passing cars. Then a school bus with flashing yellow lights came along and streaked across this long exposure image. I like the added effect.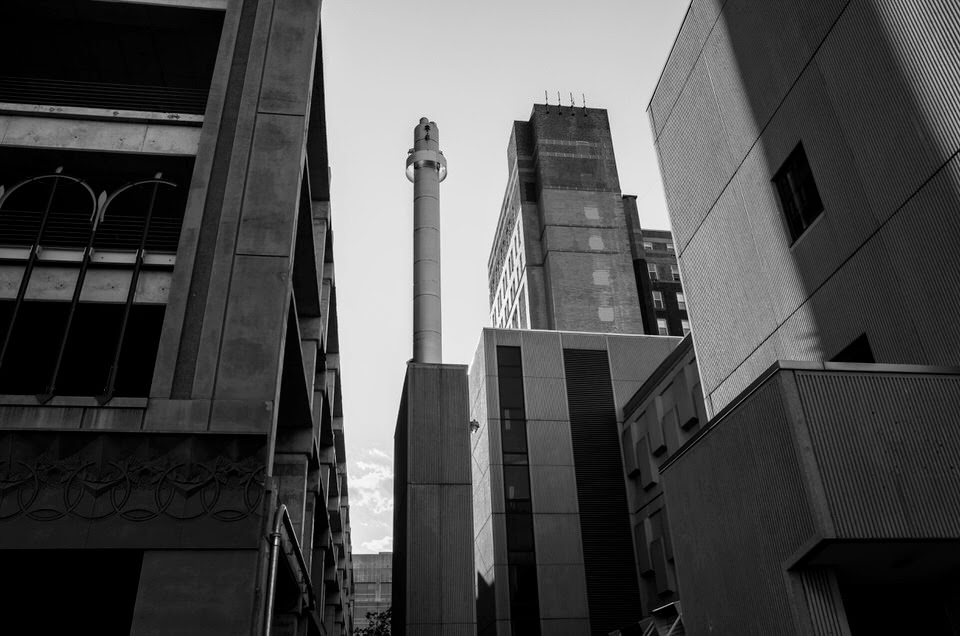 Another spaces in between shot. This is the parking garage for 360 State Street on the left and an old AT&T building on the right. The exhaust stack in the center and the fading light made for a compelling shot in my opinion.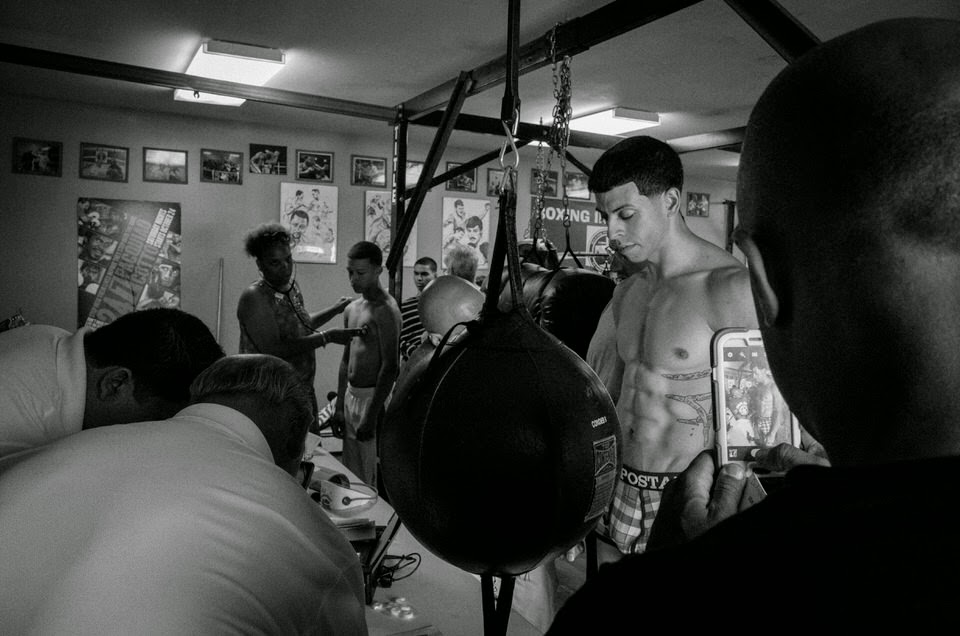 Boxing In Faith weigh in. I like taking pictures of people taking pictures with their phone. This was a dark room for photography but the door was open behind me letting natural light wash into the space. I liked how it highlighted the young fighter. Check out ILNH's boxing posts.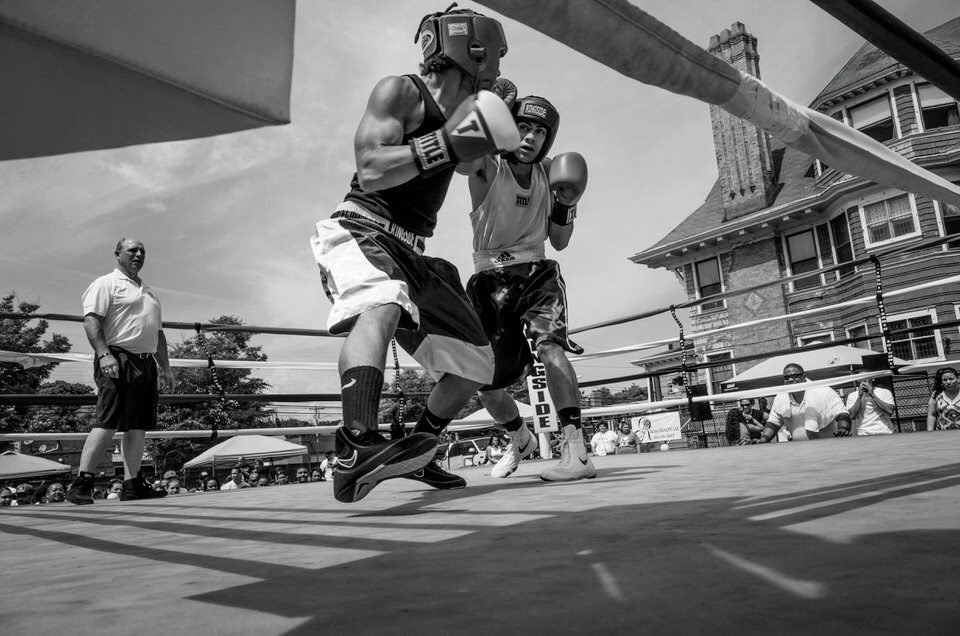 Boxing In Faith outdoor boxing competition. I like the movement and action in the shot. Their angle matches well with the perspective I had from the ground at ringside. I think it came together well.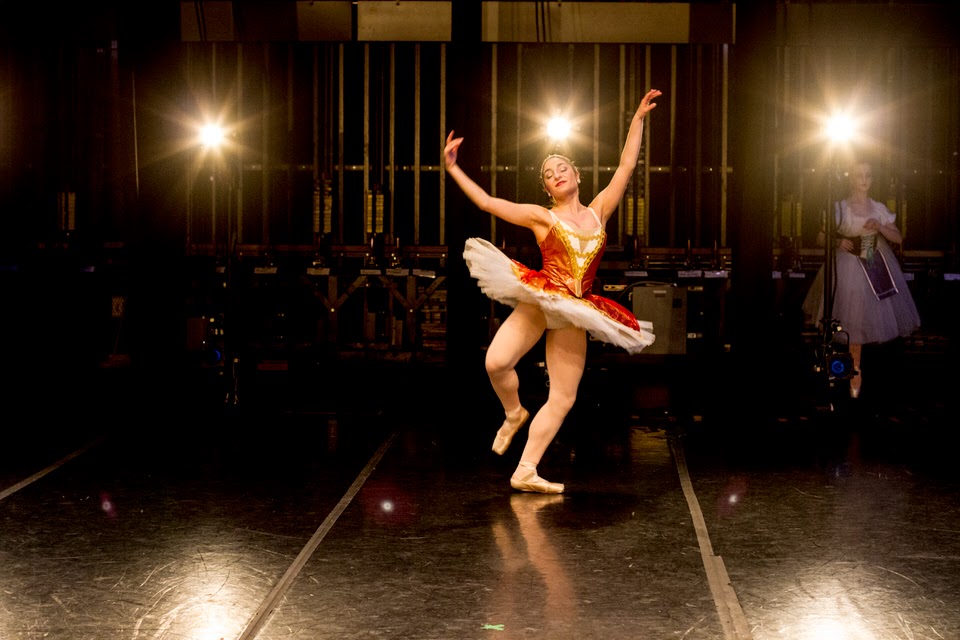 To be honest, I was a little afraid I would get no usable images from the New Haven Ballet's Spring performance. I was in the wings without being able to use flash photography with a bright light shining right into my camera from across the stage. Thankfully, there were bright lights shining across to the other side in front of me and made for beautiful, if not tricky lighting at times. This is a great capture. I'm not that into dance, to be honest, but shooting it was a fantastic way to experience it and this moment made me appreciate it much more. I hope to shoot it again next year.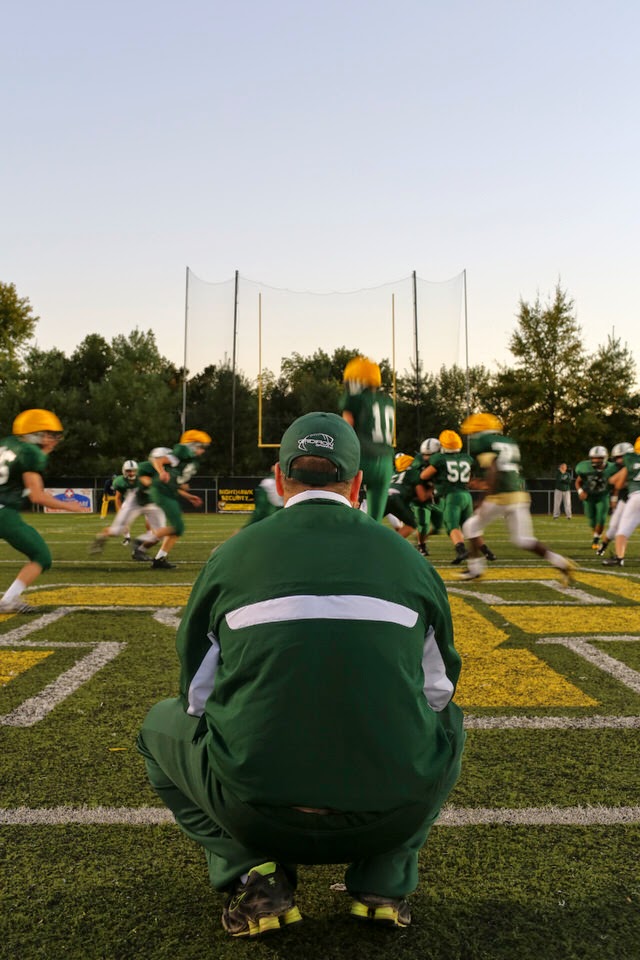 I was fortunate to attend the Mountain Workshops in Kentucky last year to learn more about storytelling with photography. My assignment was to follow around Coach Edge. I love this image. I like the composition, the coach being static in the front of the frame with the motion captured in the background.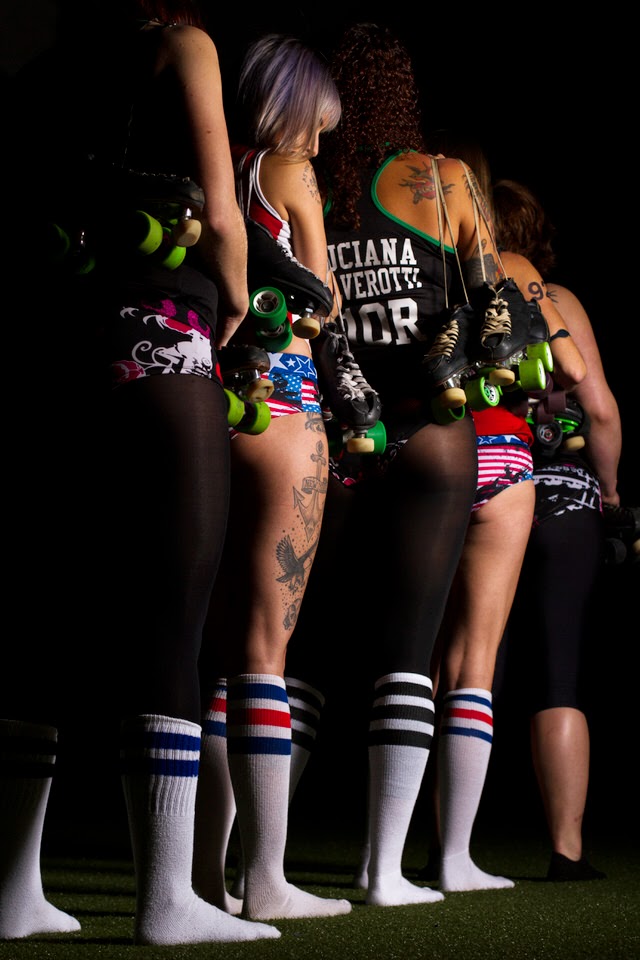 This is a shot I took to help gain sponsorship for the CT RollerGirls from Freegun, the makers of the above underwear. I like how this photo came out (not just the butts) especially given the time and location restraints. Check out moreroller derby photos here.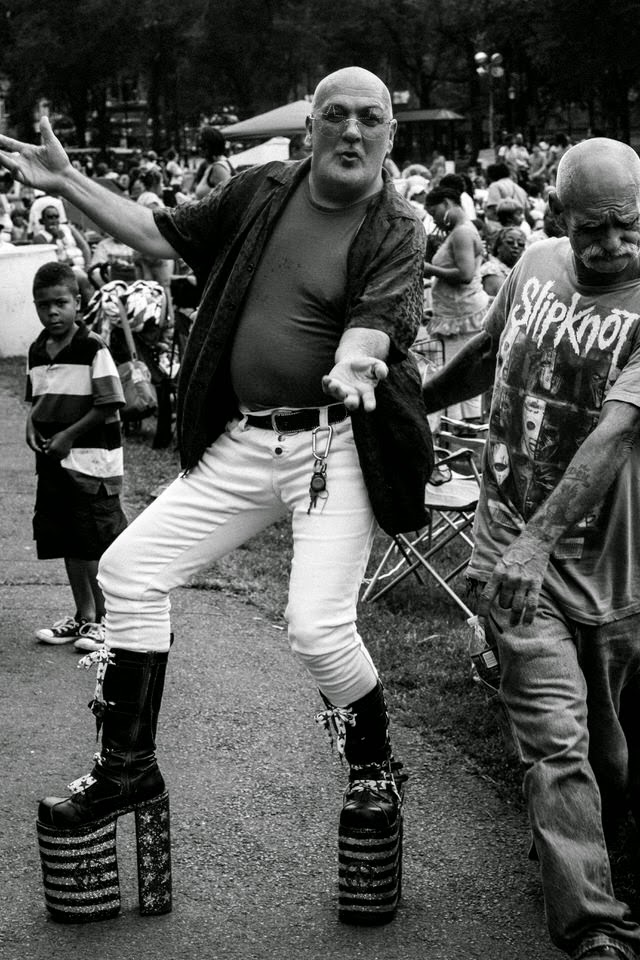 This photo tells it's own story. I couldn't be happier with the entire image except if it was a little wider, capturing the fingers on the left and the full shoulder on the right.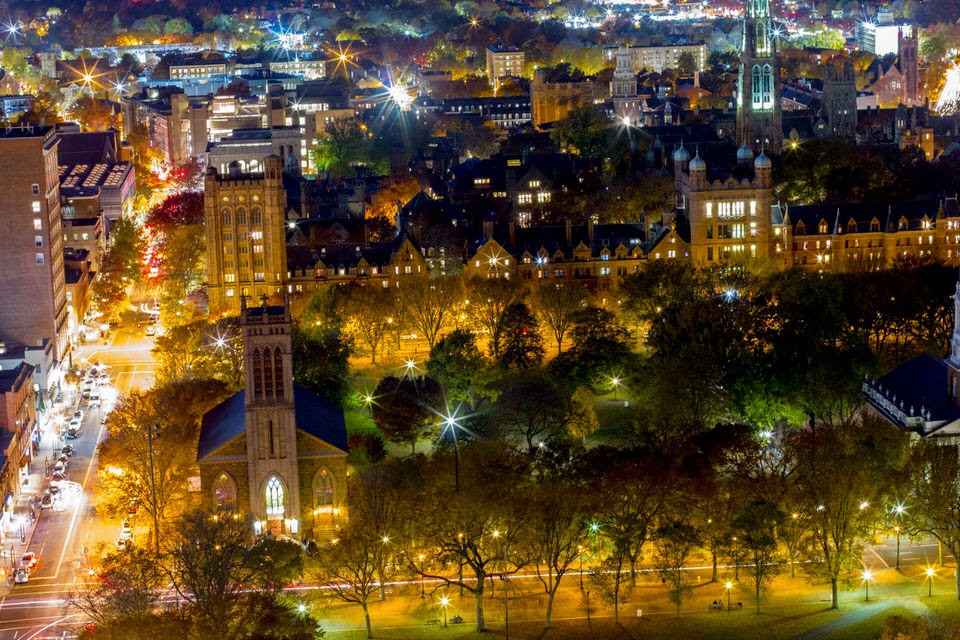 Long exposure photo of the Upper Green and Yale University from atop 360 State Street. The amazing colors are created from the different light sources. Light's cast different colors based on the types of light bulbs used. Check out this article about how LEDs are changing cinema.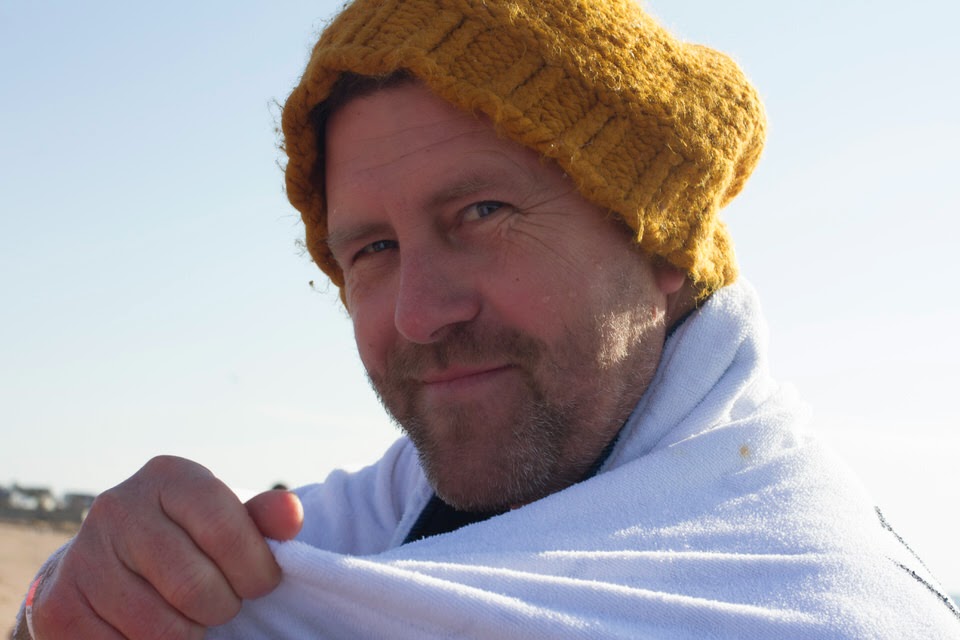 Does he need an introduction? Chris Oczyk on a polar plunge. He is the public face of URI which is a great organization.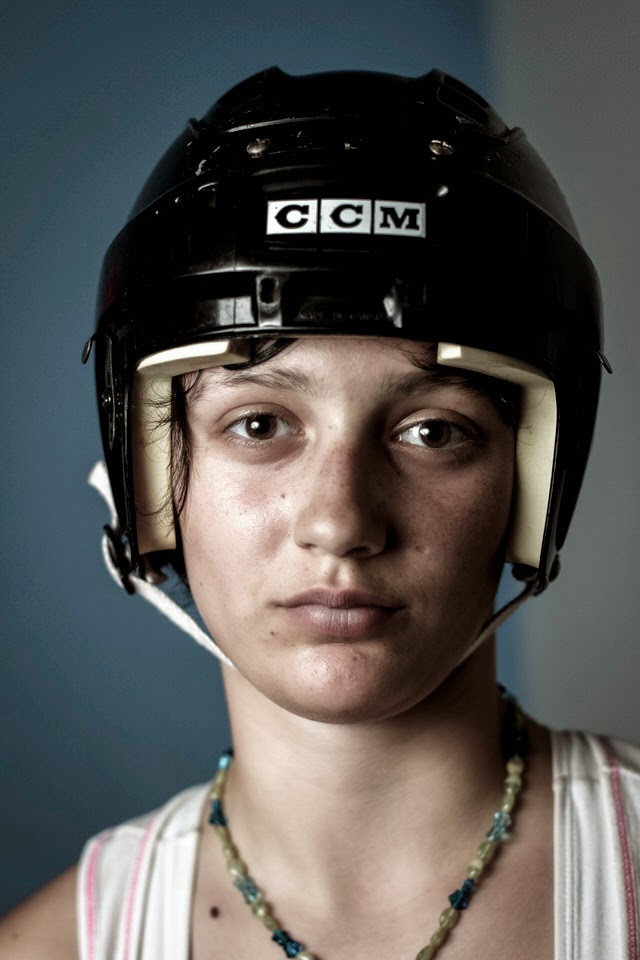 I took some images during Junior Derby. She was shy and wasn't sure she wanted a photo taken. I still love the expression. One of my favorite derby photos.
It was really hard to narrow down my favorite images over two years, so check back later today to see the 200 images I selected for our Facebook page.