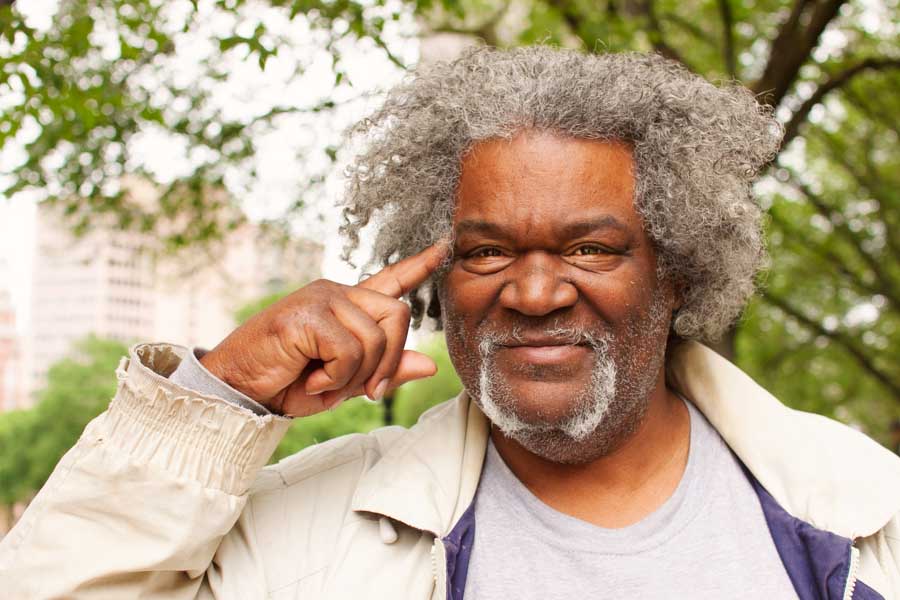 Rick. He's a poet/musician. He posts his work all around the City in public places with the tagline: "According To: And By: Rick L. Best"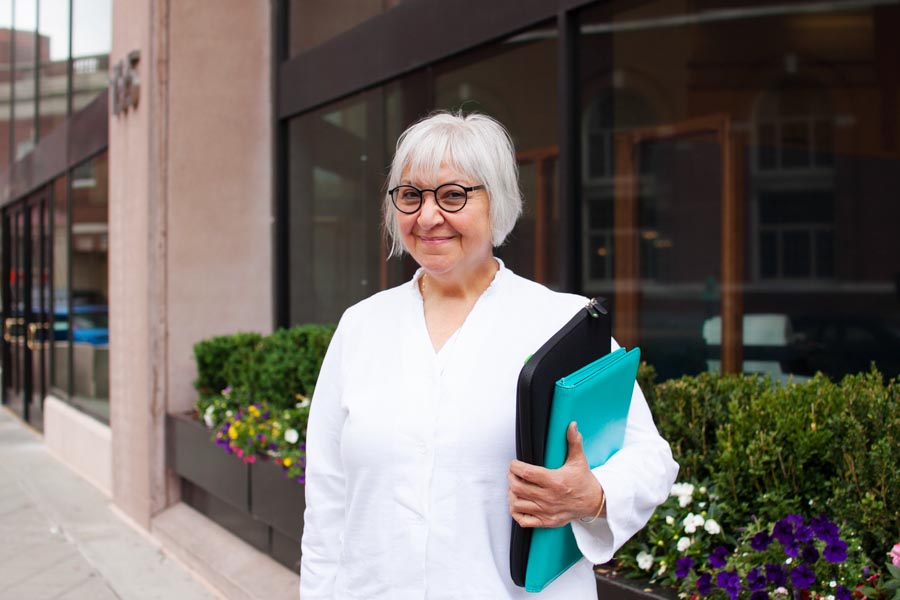 Marjorie Shansky is a really good land use and real estate lawyer. She's brilliant. Marjorie is also a gifted lecturer and trainer. A few years ago I was lucky enough to complete a program led by her for the Land Use Leadership Alliance.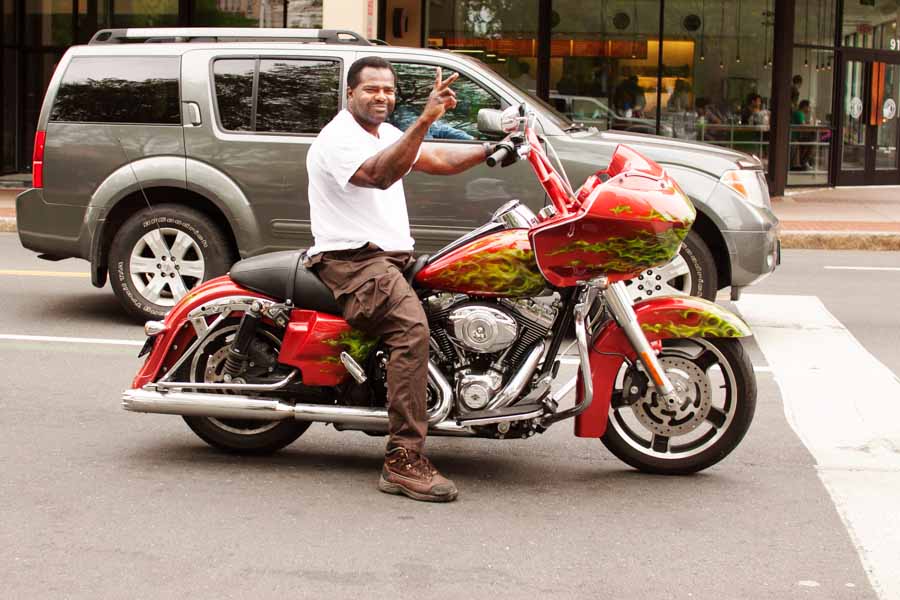 This gentleman was blasting Biggie Smalls' Going Back to Cali from his bike. I had that song and I Left My Wallet in El Segundo stuck in my head for the rest of the day.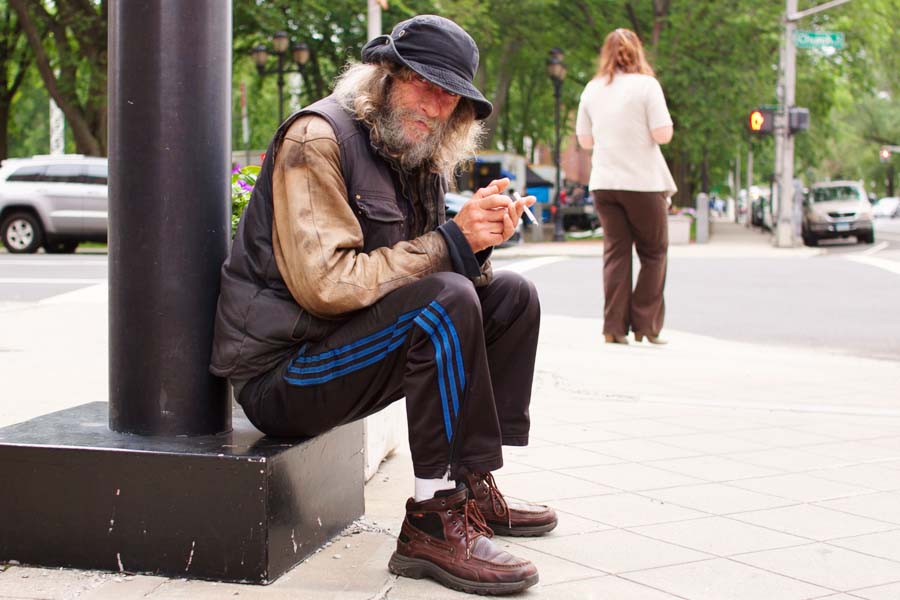 Roger, a kind, gentle man, and a New Haven fixture.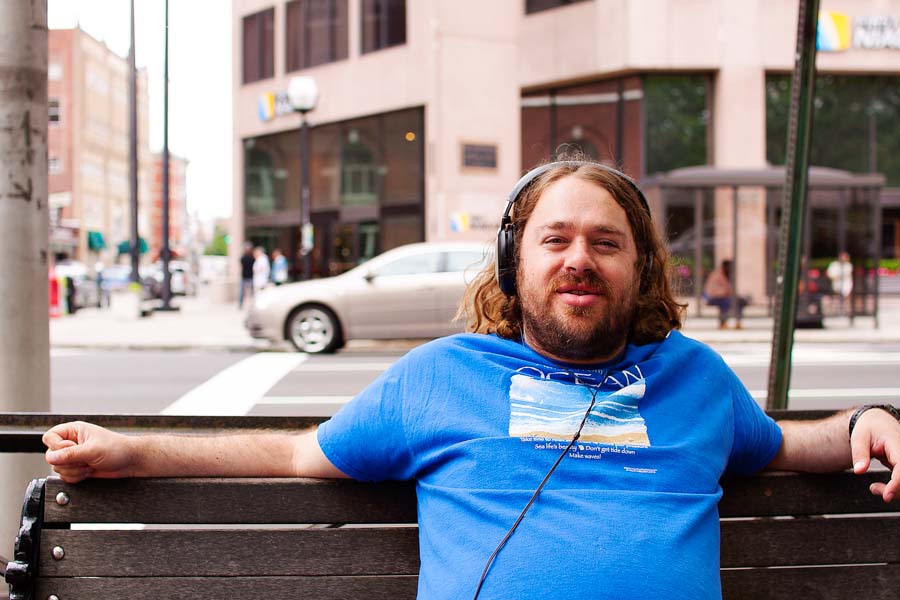 Chris was jamming out to Led Zeppelin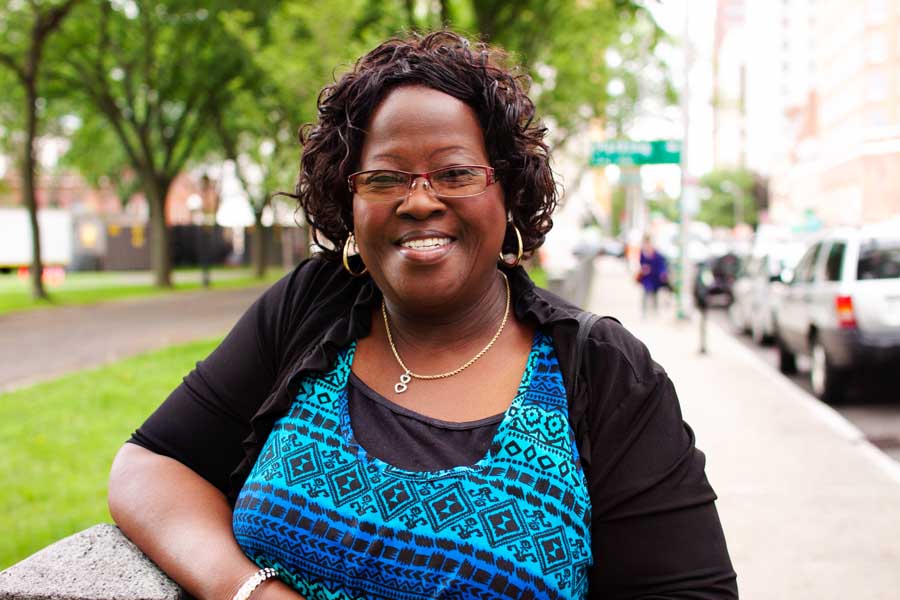 Alberta Witherspoon, a mover and shaker in Downtown's 7th Ward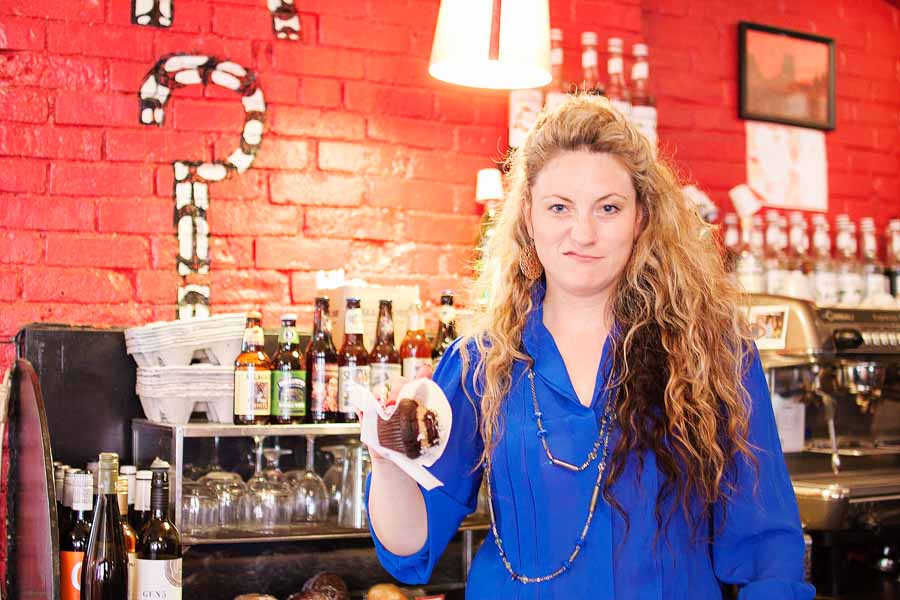 Shaina at Koffee? holding the cupcake I was about to consume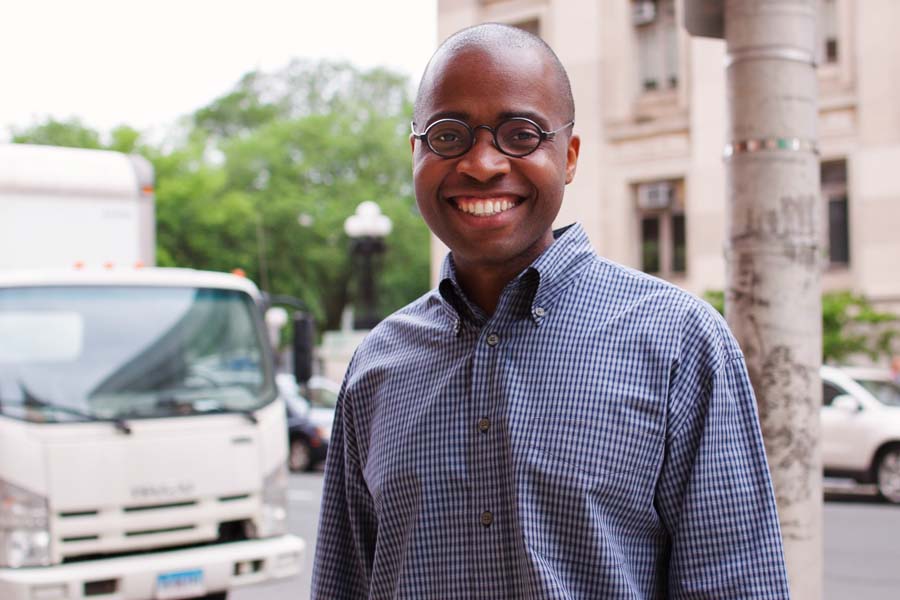 Reggie Solomon
I ran into our very own Yancey (left) with her friend, Corinne, on their way to class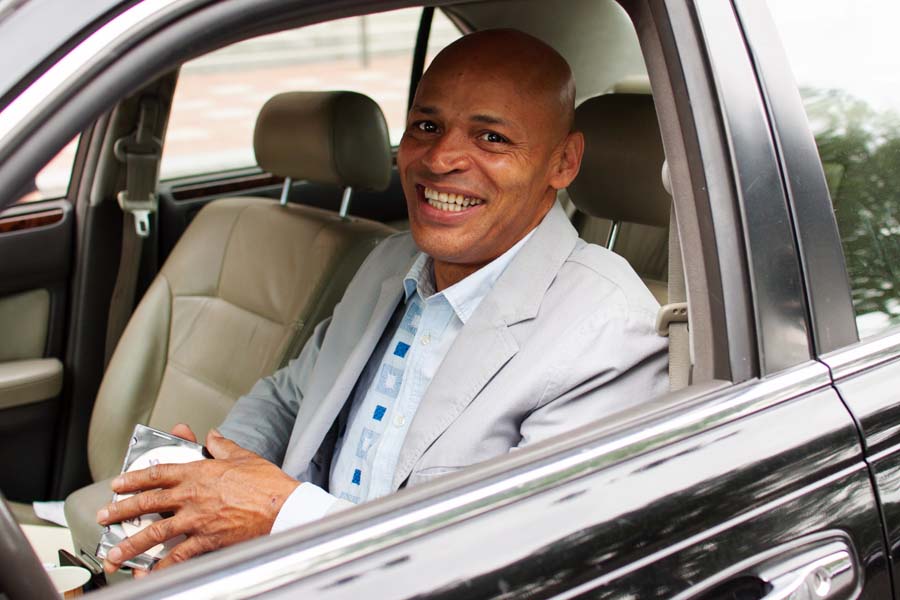 LCI Inspector and Bregamos Theater founder, Rafael Ramos. He's holding a disk containing promotional photos that I did for the theater last week.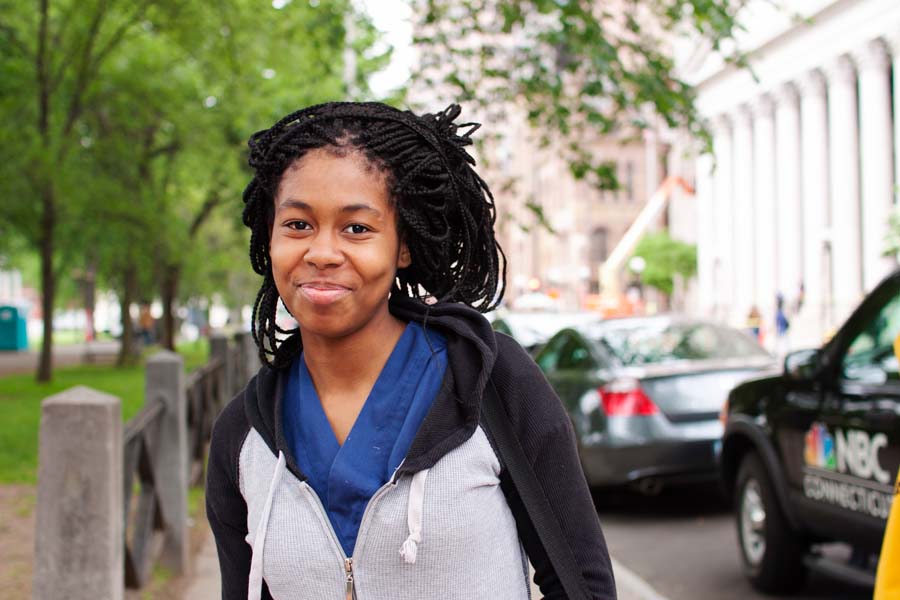 Chardeja just finished a clinical exam at the Jewish Home for the Aged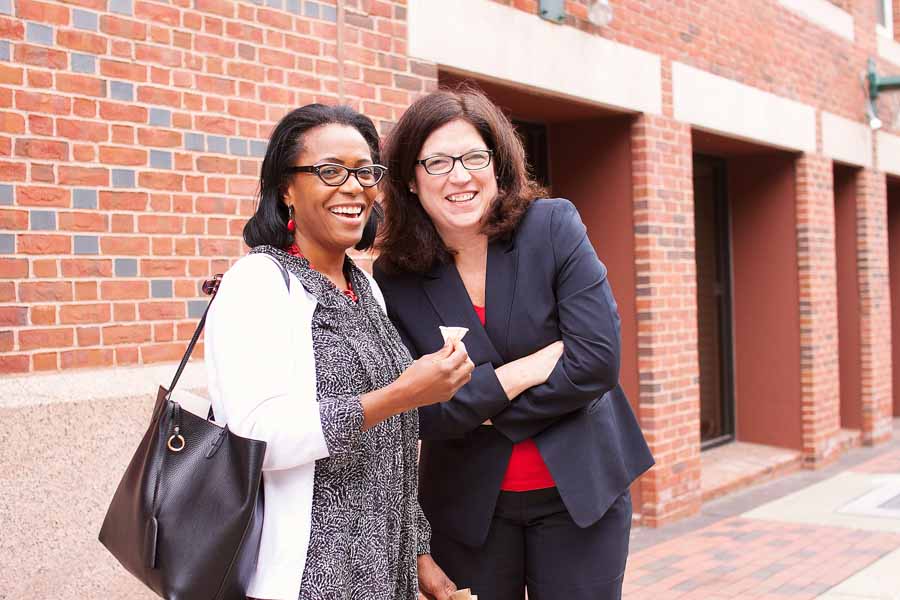 Patricia Melton (left), head of New Haven Promise, with Sharon Capetta of the Community Foundation for Greater New Haven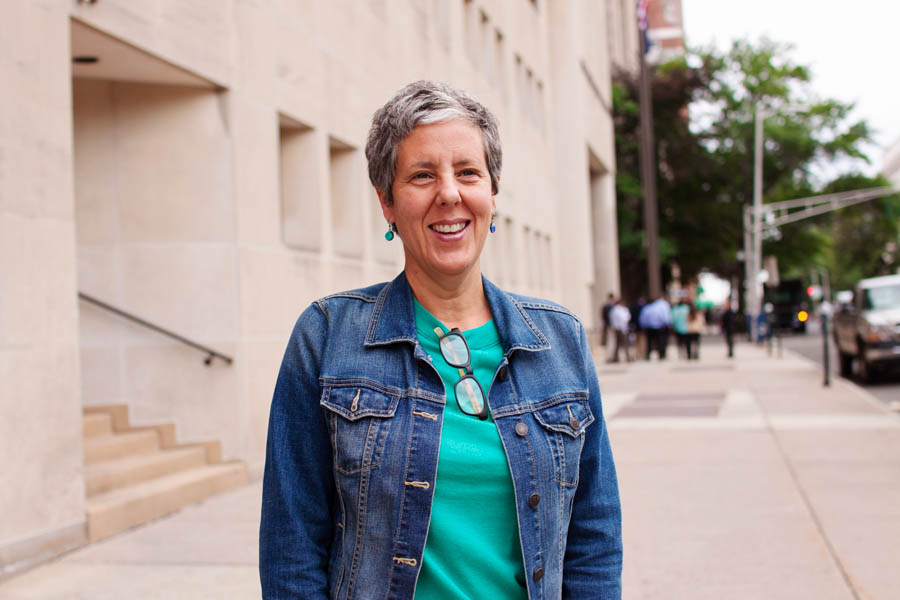 Maureen Gardner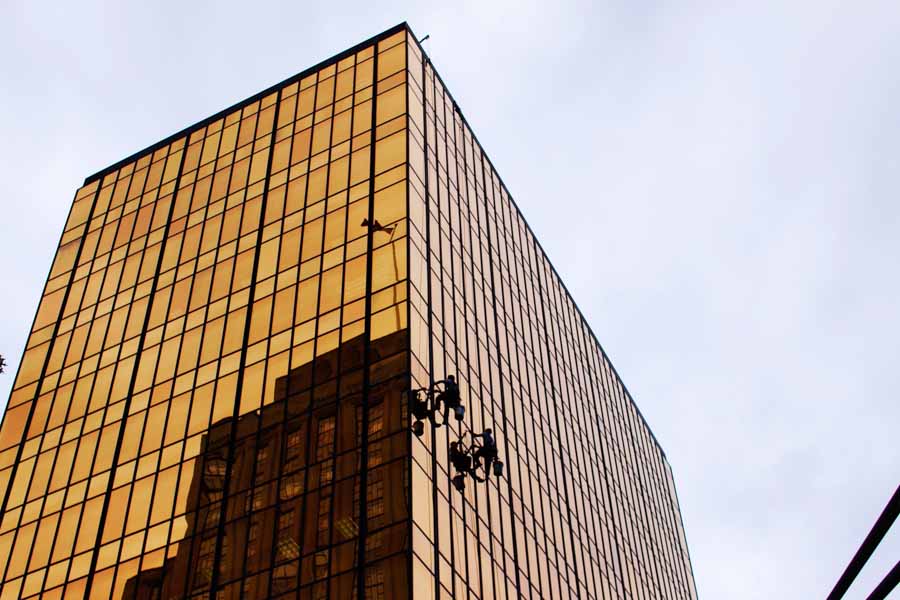 these two guys were hanging out and cleaning windows ( that job looks cool!)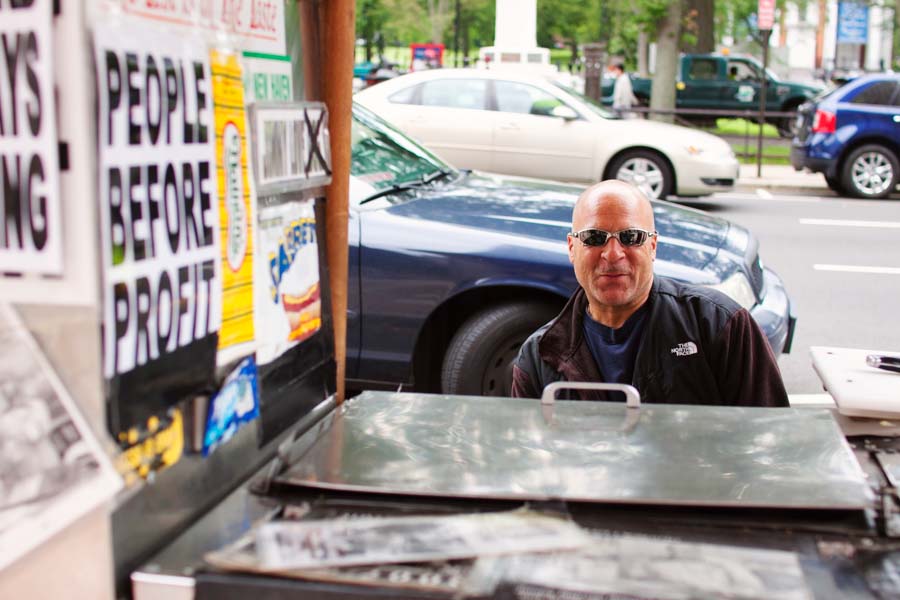 Jimmy Negreti working his cart by City Hall as only he can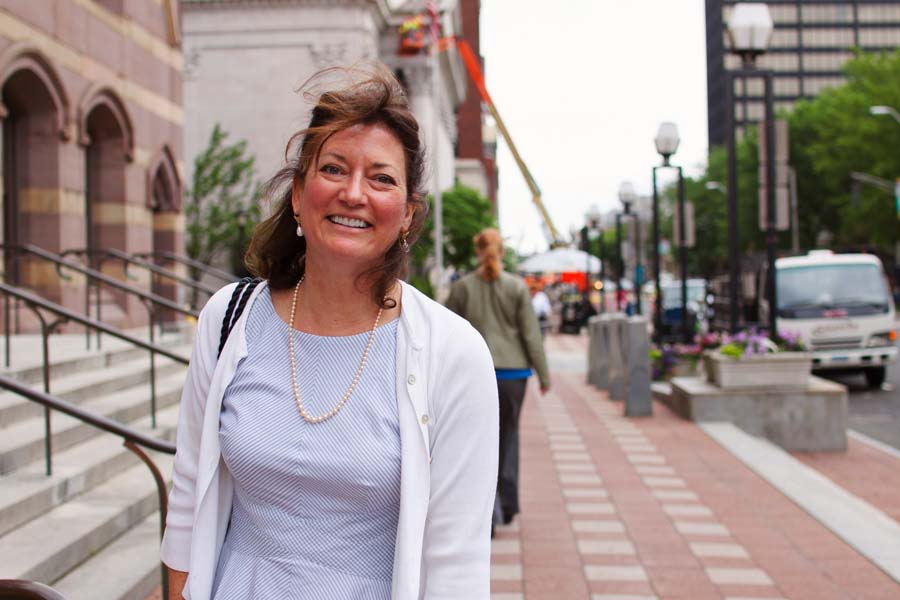 Maryann Ott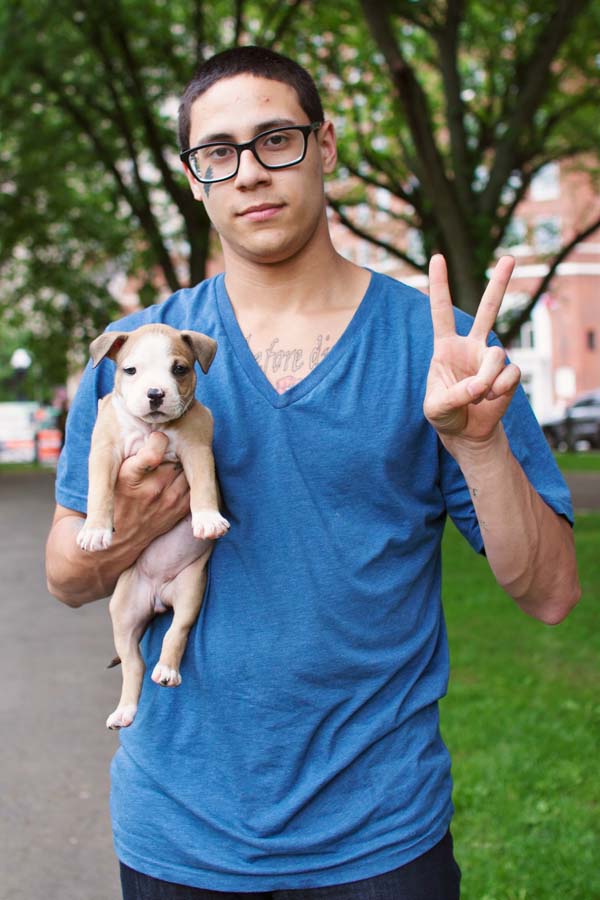 John with Molli, a 5 week old Red Nose Pitt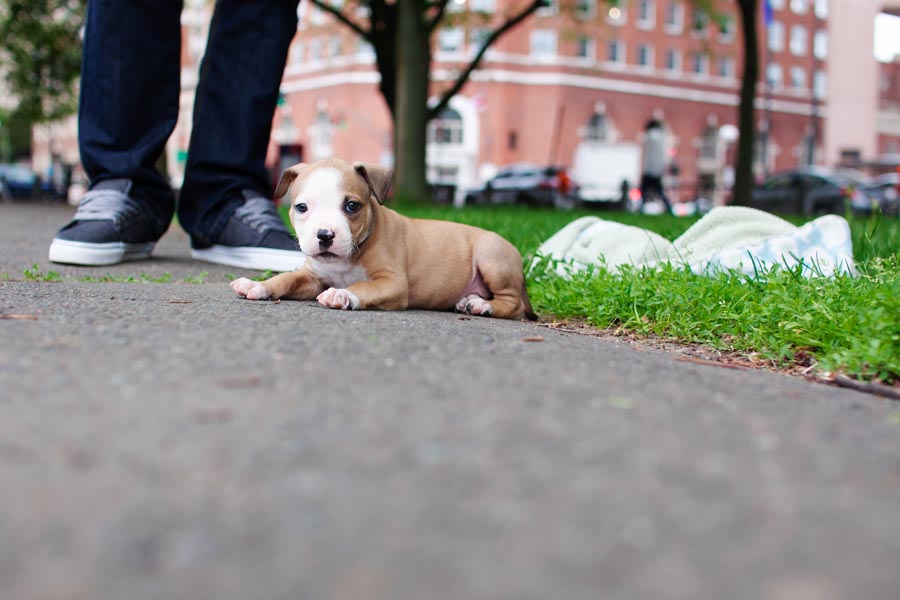 Molli deserves her own photo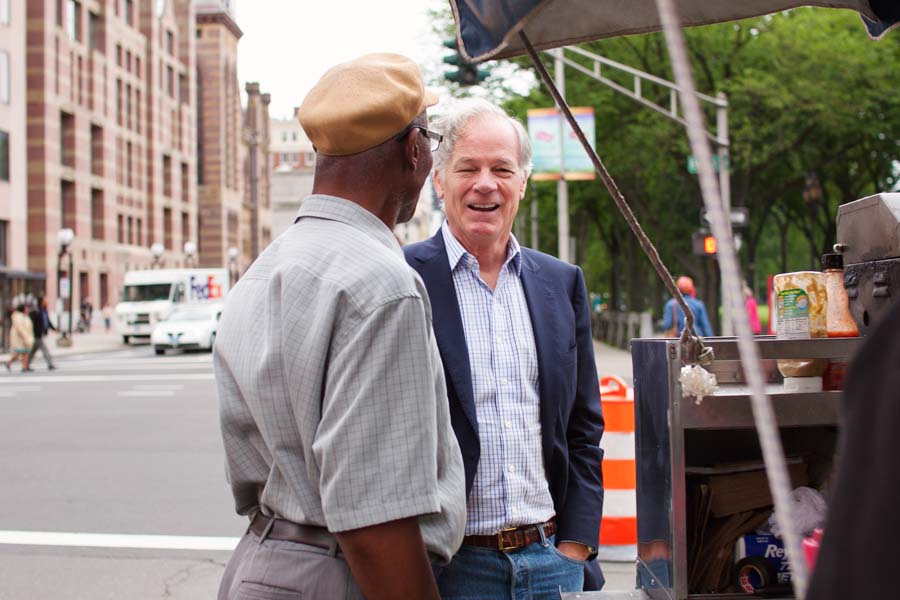 Republican candidate for Governor, Tom Foley, was in town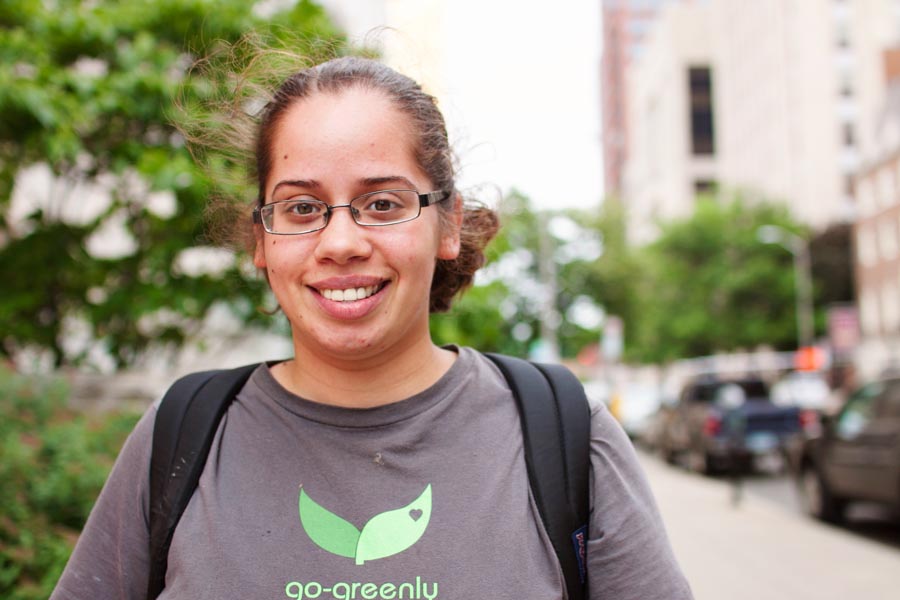 Edlyz Ojeda is starting a non-profit to help teens with drug and alcohol afflictions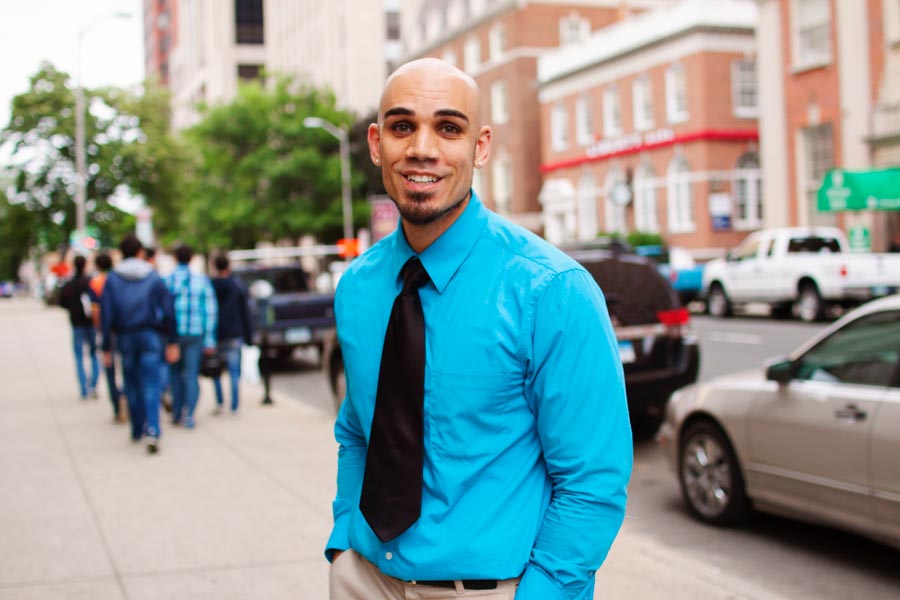 Keith Geriak on his was back to work at ELS Law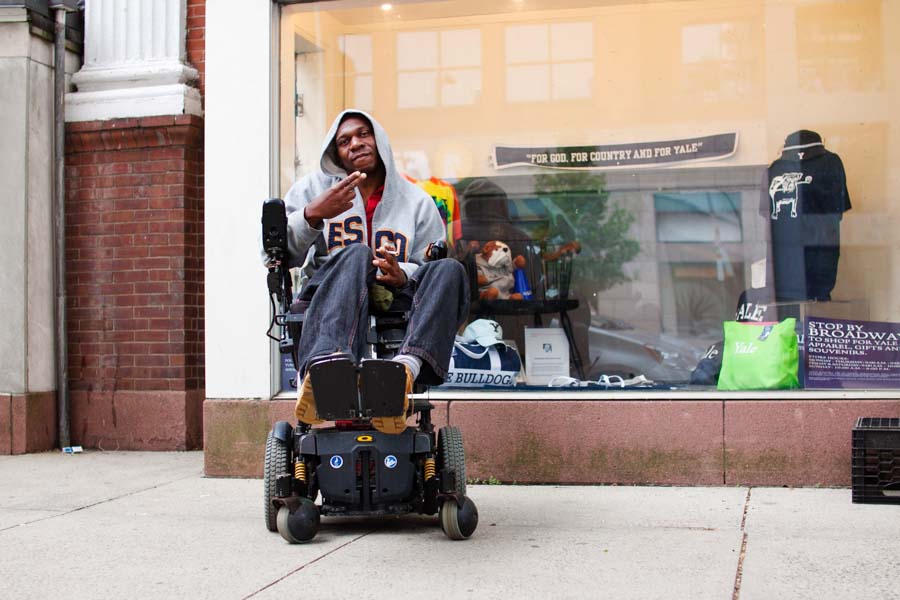 Troy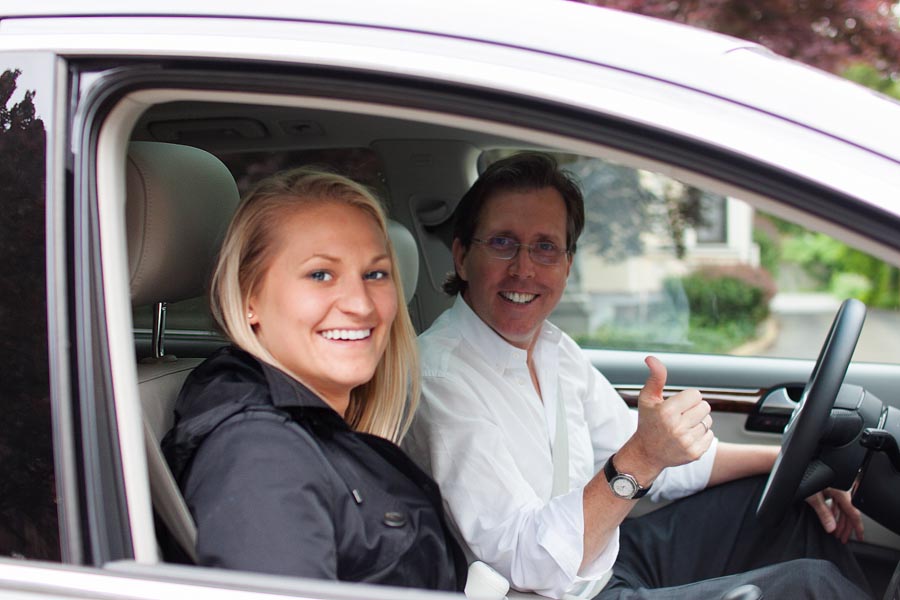 Jessica Cassettari (left) with Brad Collins. They both work at Group C, Inc., a New Haven based marketing and graphic design firm of which Brad is the founding principal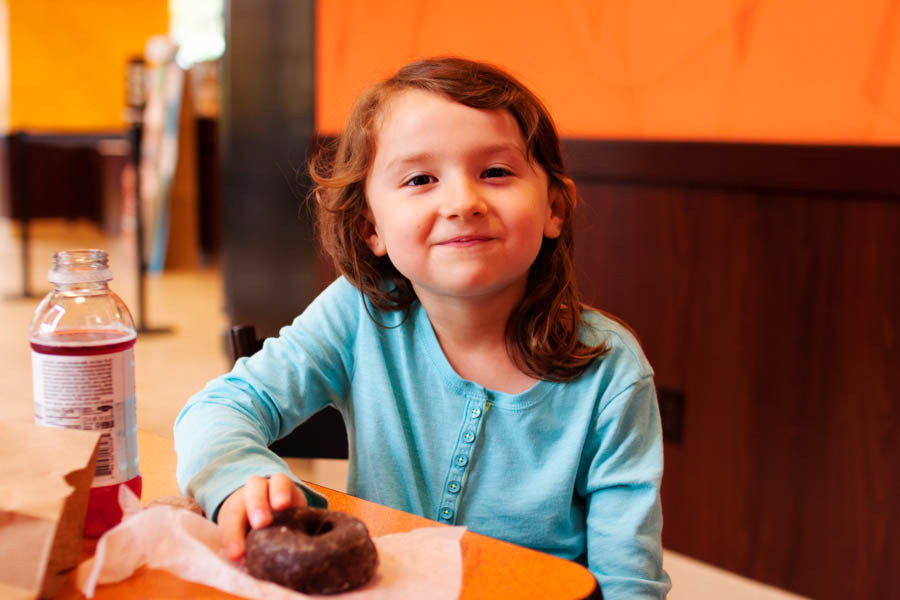 Portia is 6, just lost a tooth, and is the daughter of my friend, Vanessa, who I was meeting with at D&D