Last night I caught a performance of Terra Tractus at the Stony Creek Quarry in Branford. Terra Tractus means The Earth Moves and is put on by Projects for a New Millennium (www.projects2k.org/), which is an environmental arts and education non-profit started by Joy Wulke in 1993. Joy left this Earth in the beginning of the year. She was very active in the New Haven arts community and beyond. This year's Terra Tractus is dedicated to the legacy of Joy Wulke.
The Stony Creek Quarry has been in operation since 1850 and is the oldest working quarry in the Unites States. Back in the early days, 150 people worked there. Today the quarry employs four people. With today's technological and mechanical advancements, those four men produce in three months what it took 150 to do in a year. Some of the granite from the quarry was used in the Statue of Liberty, and also for the 40-ton base of the Torosaurus perched outside the Peabody Museum of Natural History.
I was in awe throughout the entire show last night. I'm not much for words, but I did said "hooooly shit!!!" aloud quite often. Tonight's performance is sold out, but there are still tickets available for Sunday's finale. Here's the link: Terra Tractus Tickets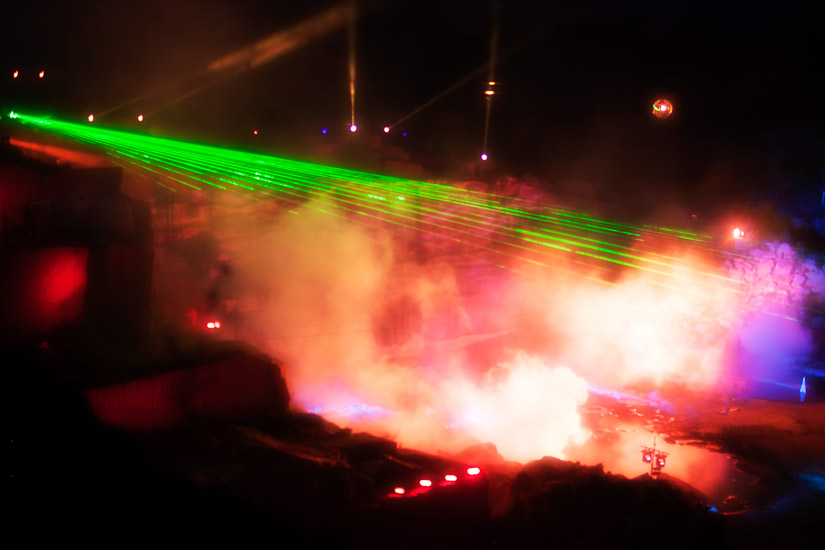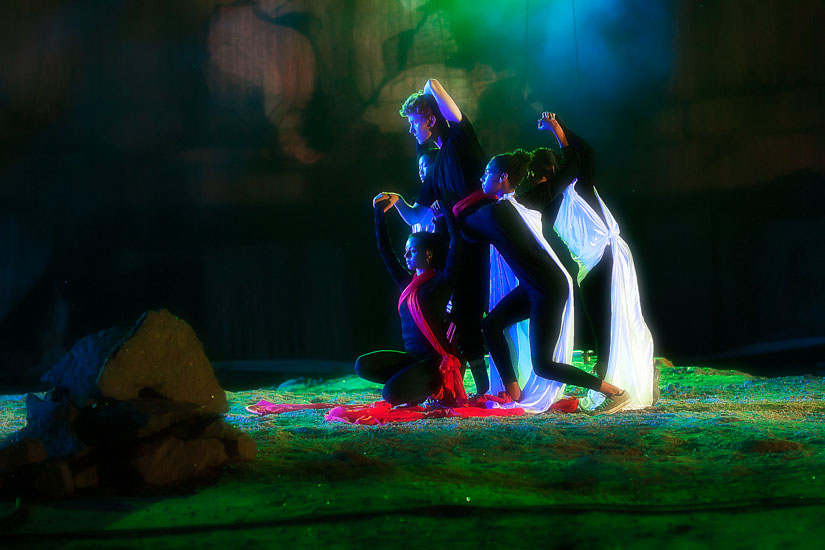 the dancer in the front is Krista Celentano, one of the two dancers featured in Maddie Molot's Dancing in the Streets photos that were on ILNH two days ago.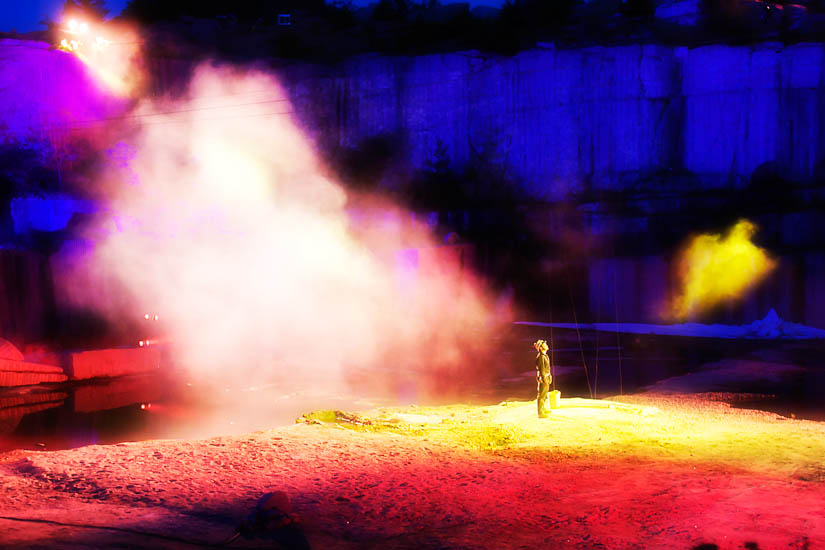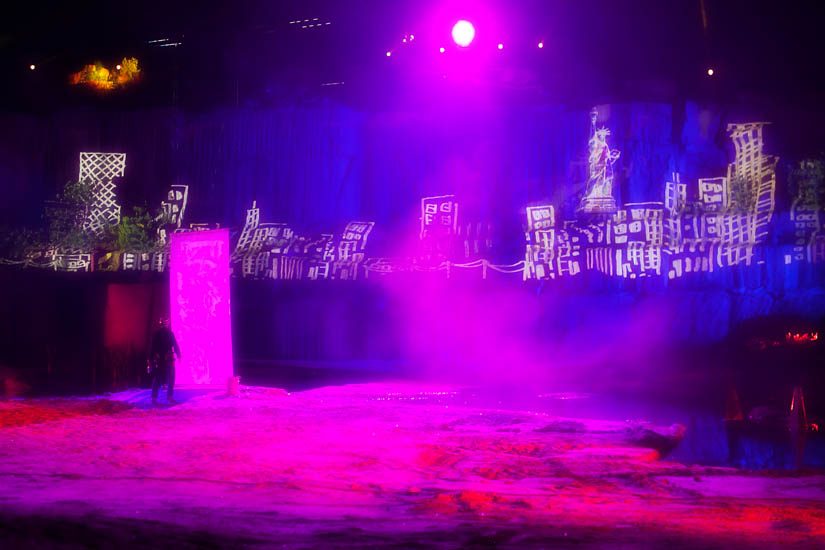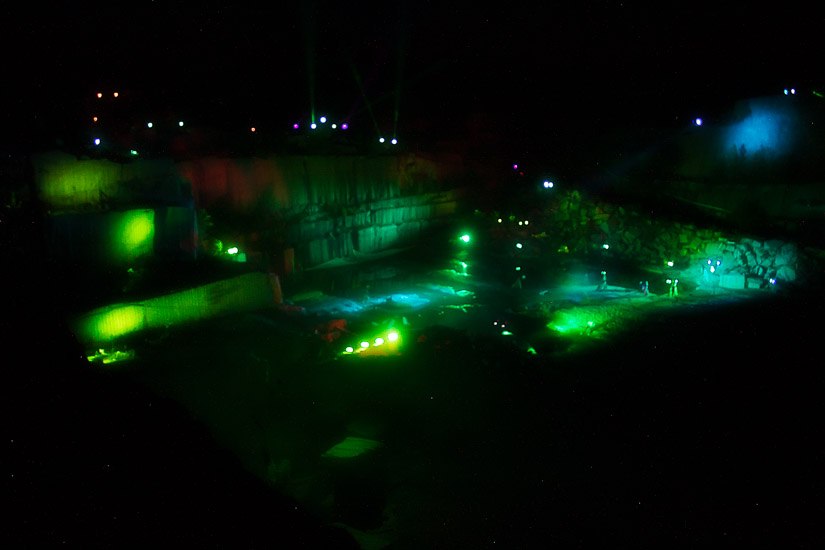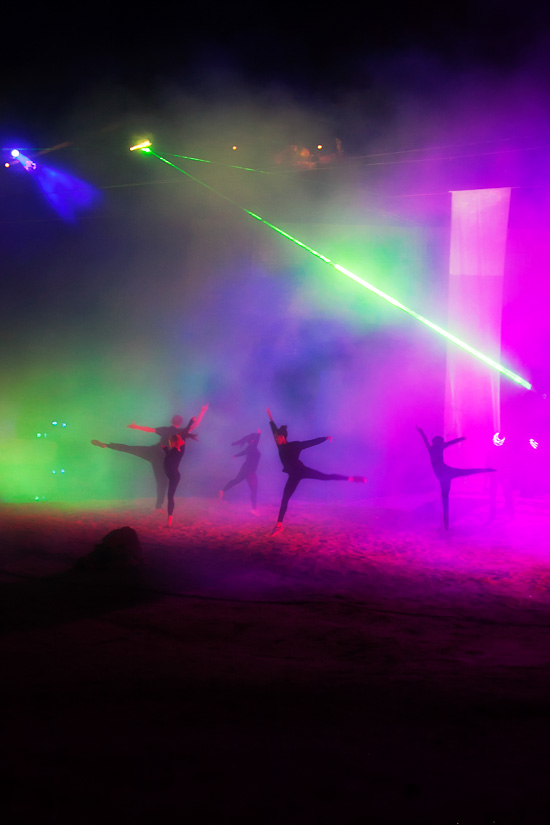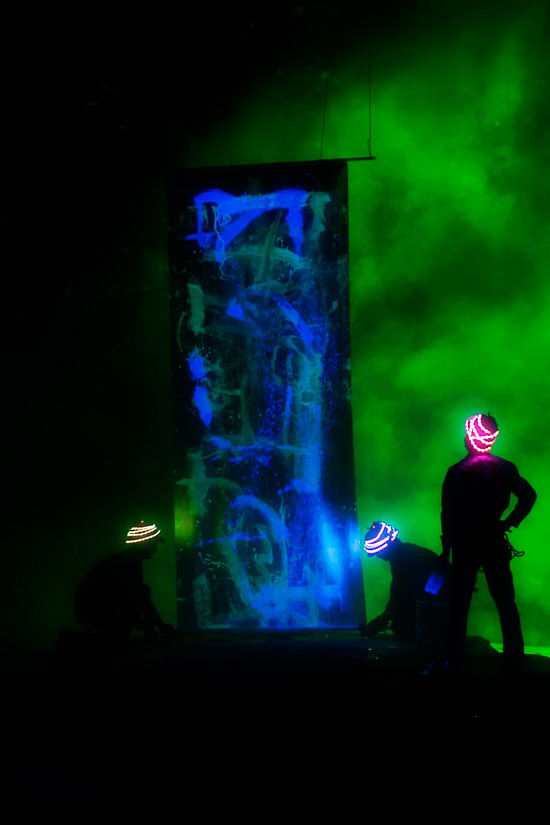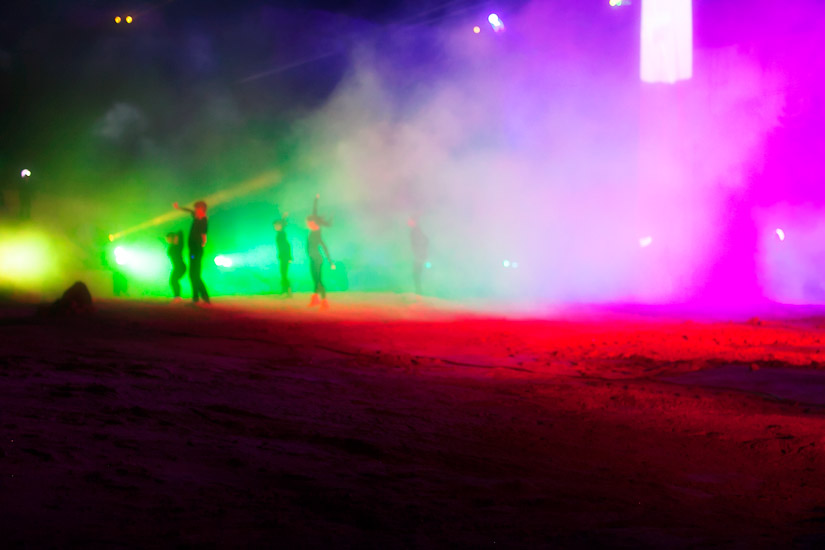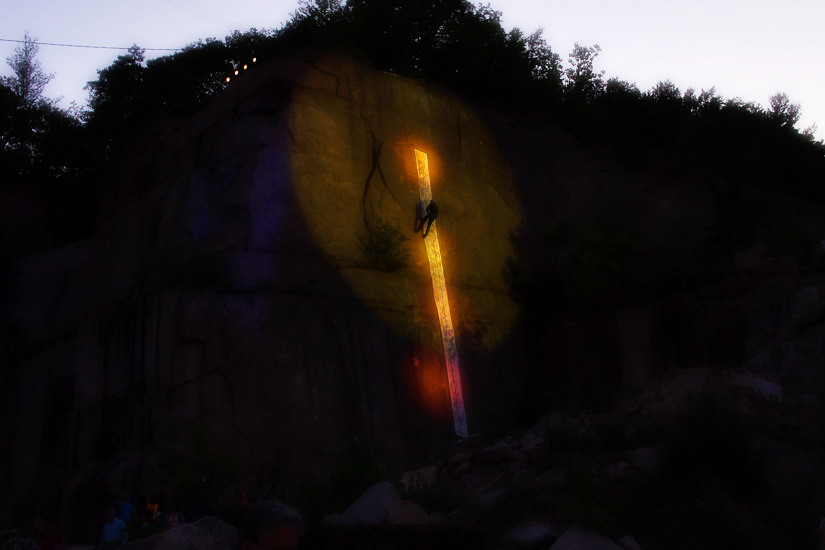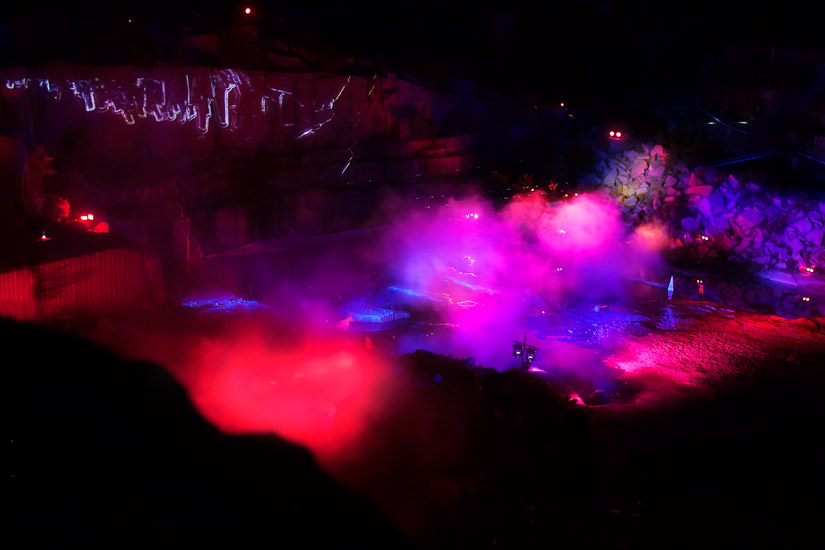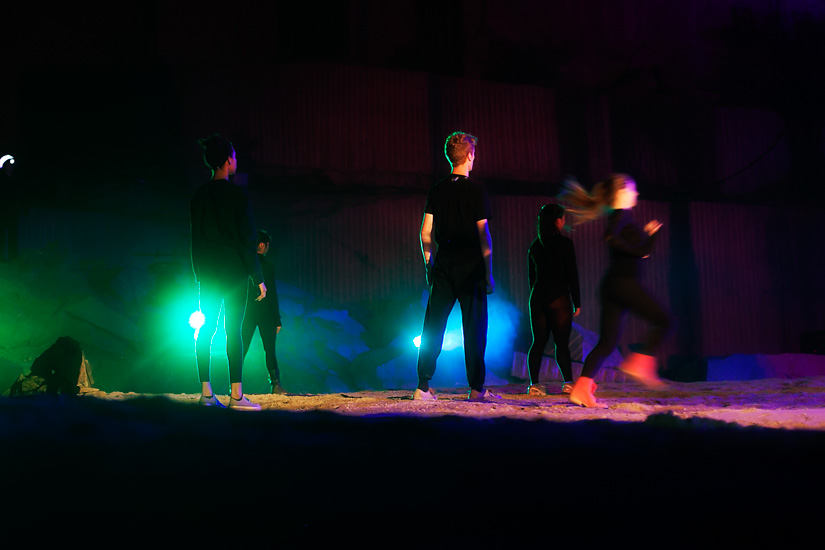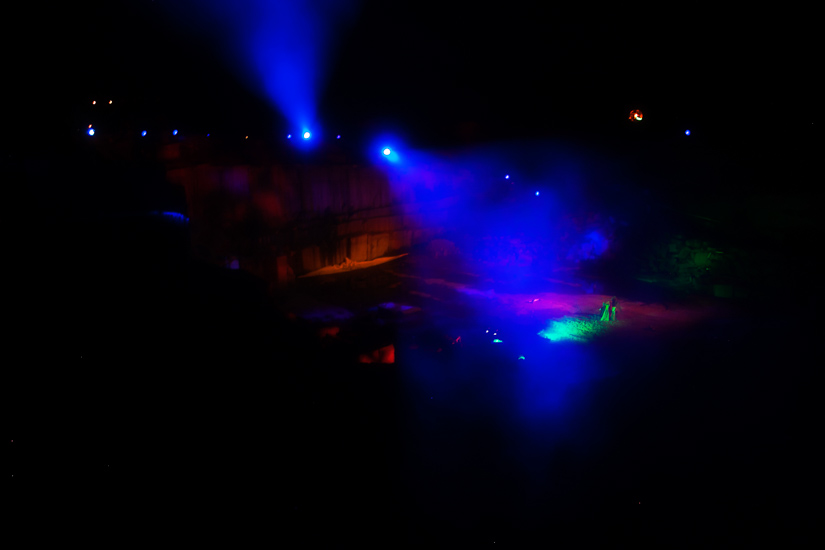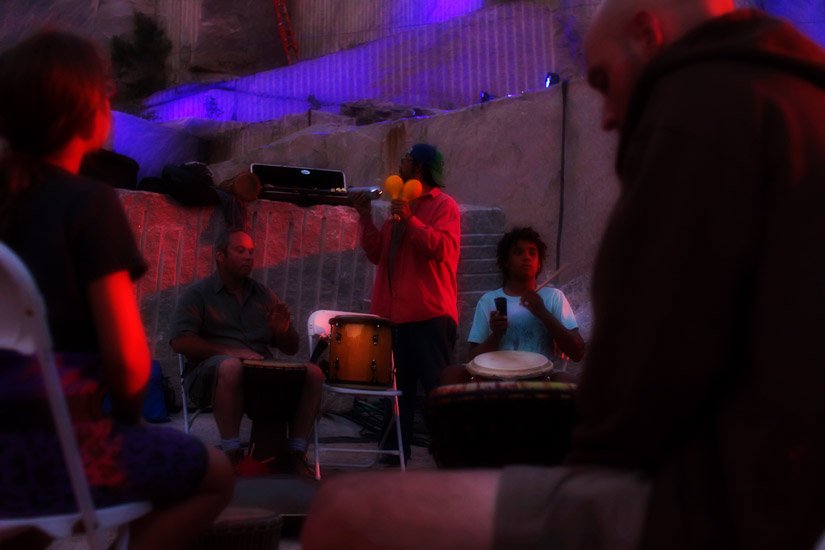 Billy Fischer will be there leading a drum circle on Sunday!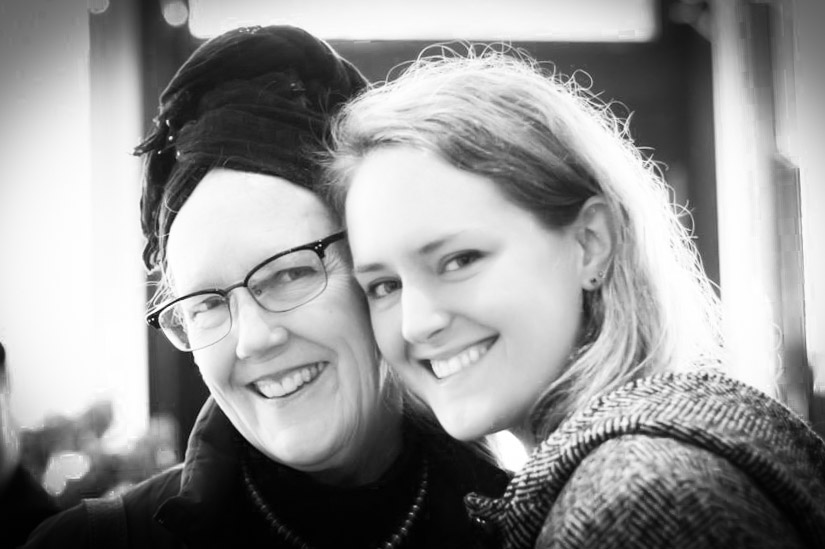 Joy Wulke with her daughter Gioia Connell in a photo I took in October, 2013