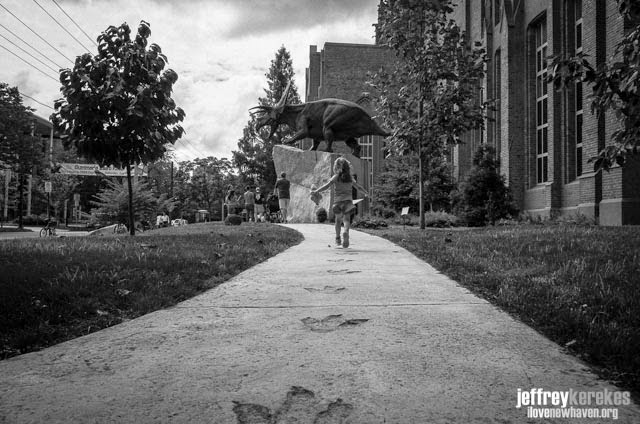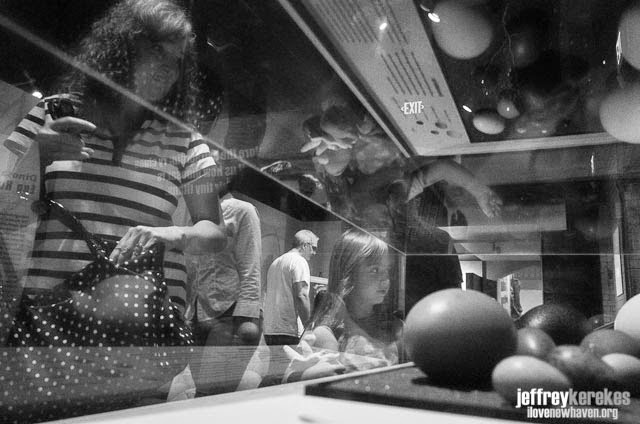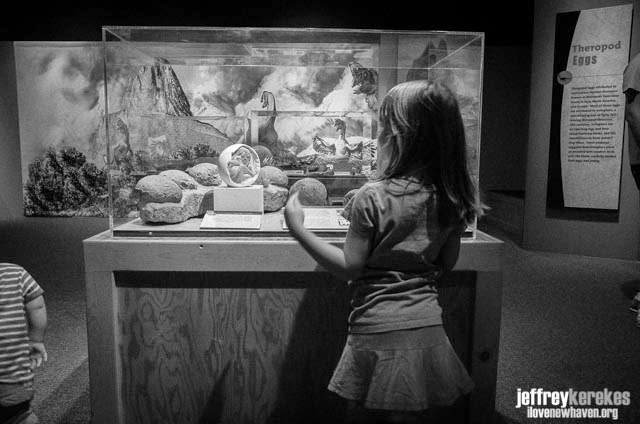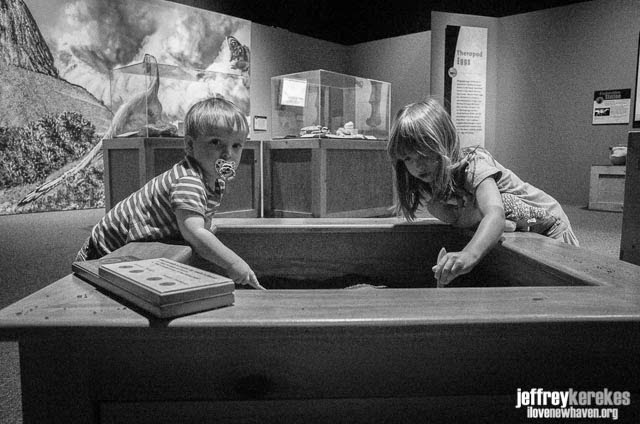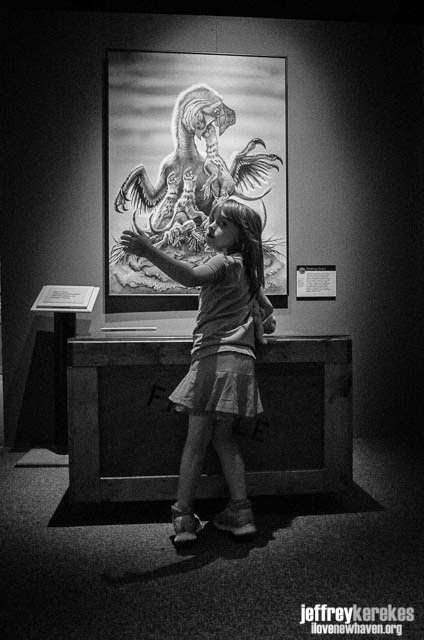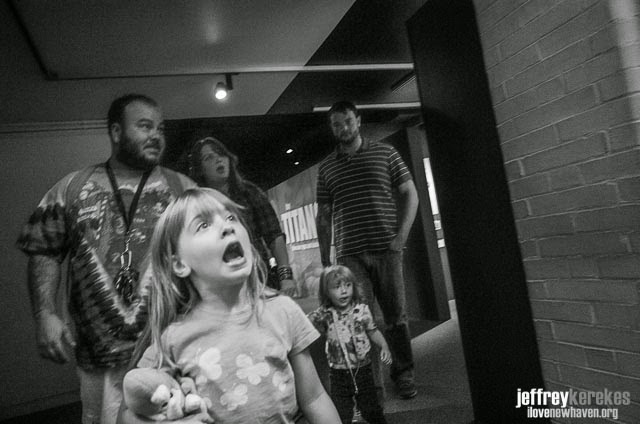 Entering the dinosaur room. It's not just a jaw dropping moment for Sofia.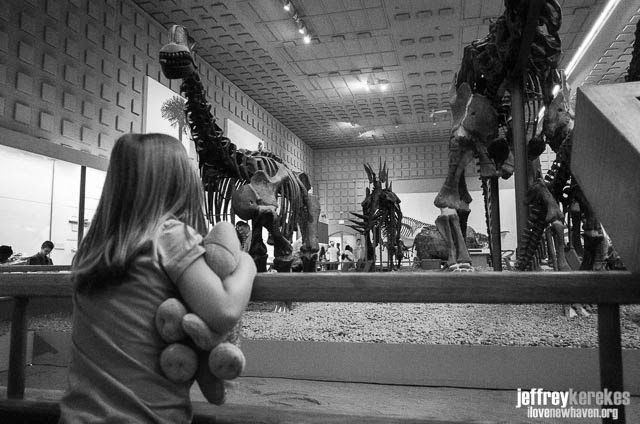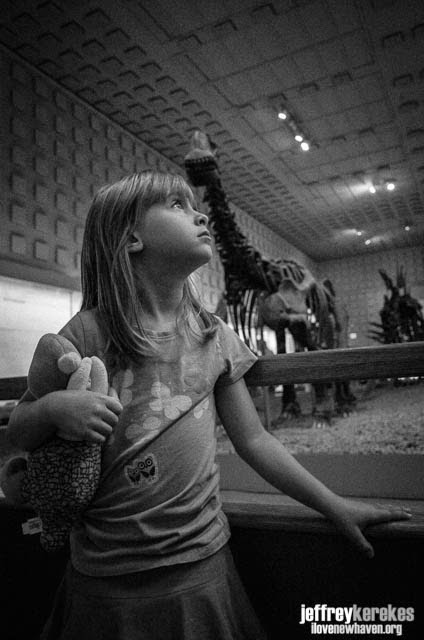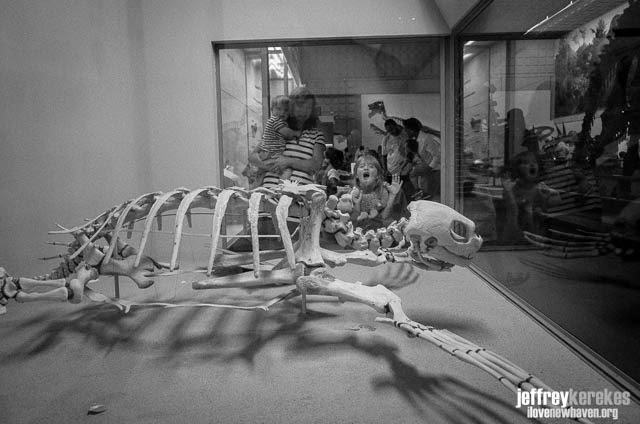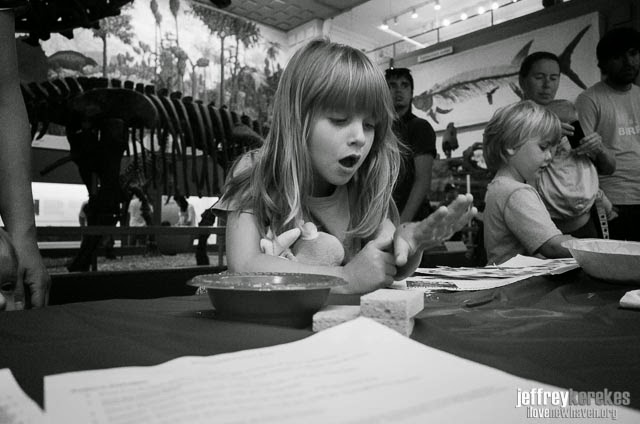 Dinosaur tattoos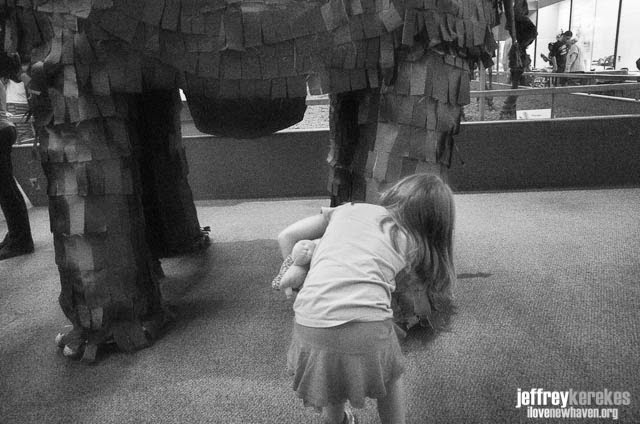 I don't think she was checking if this is a boy or a girl, but rather how it works. A future engineer?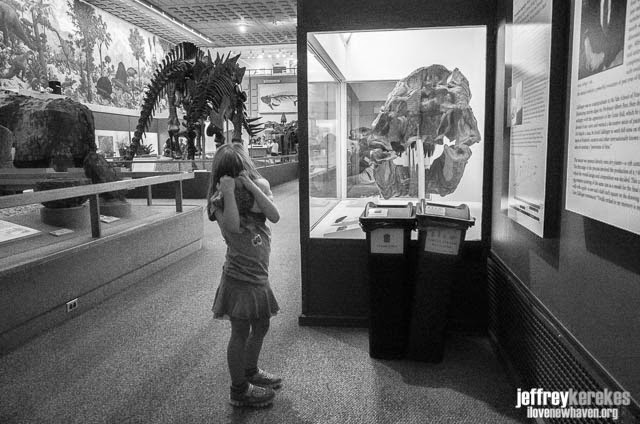 I think the creepy bones got a be a little to much.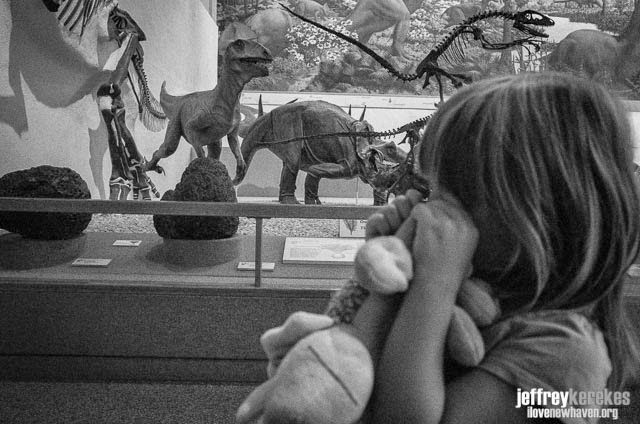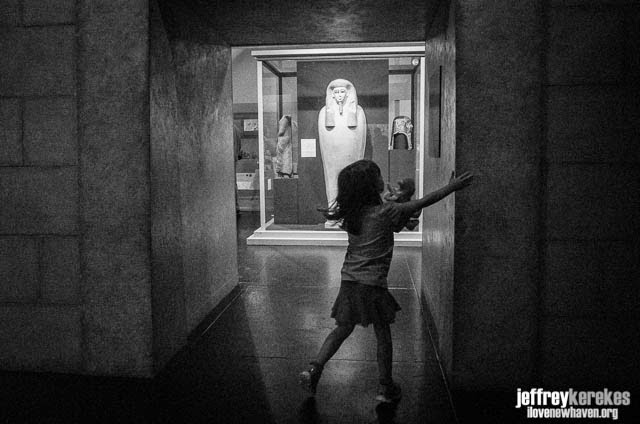 She smacked the wall to see what it's made of.