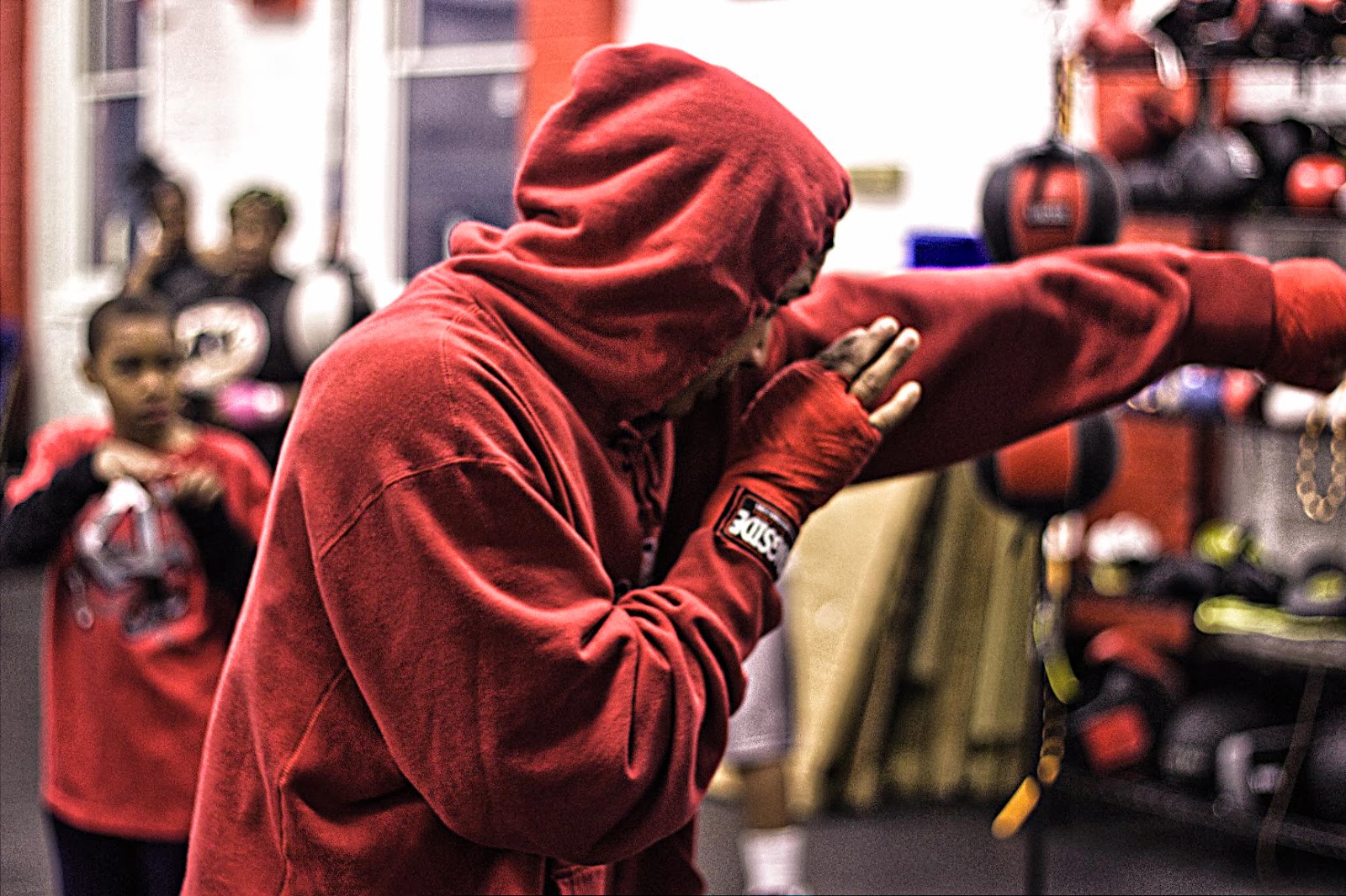 There used to be this genre of film, seemingly in constant production, where some inner city youths met a tough teacher or coach who changed their lives for the better. Usually the film would introduce the young people…do a bunch of exposition where the audience fell in love with the young people…one of them would have a significant failure or die and the tough teacher/coach/mentor would help them through it. The movie would end on a triumphant note.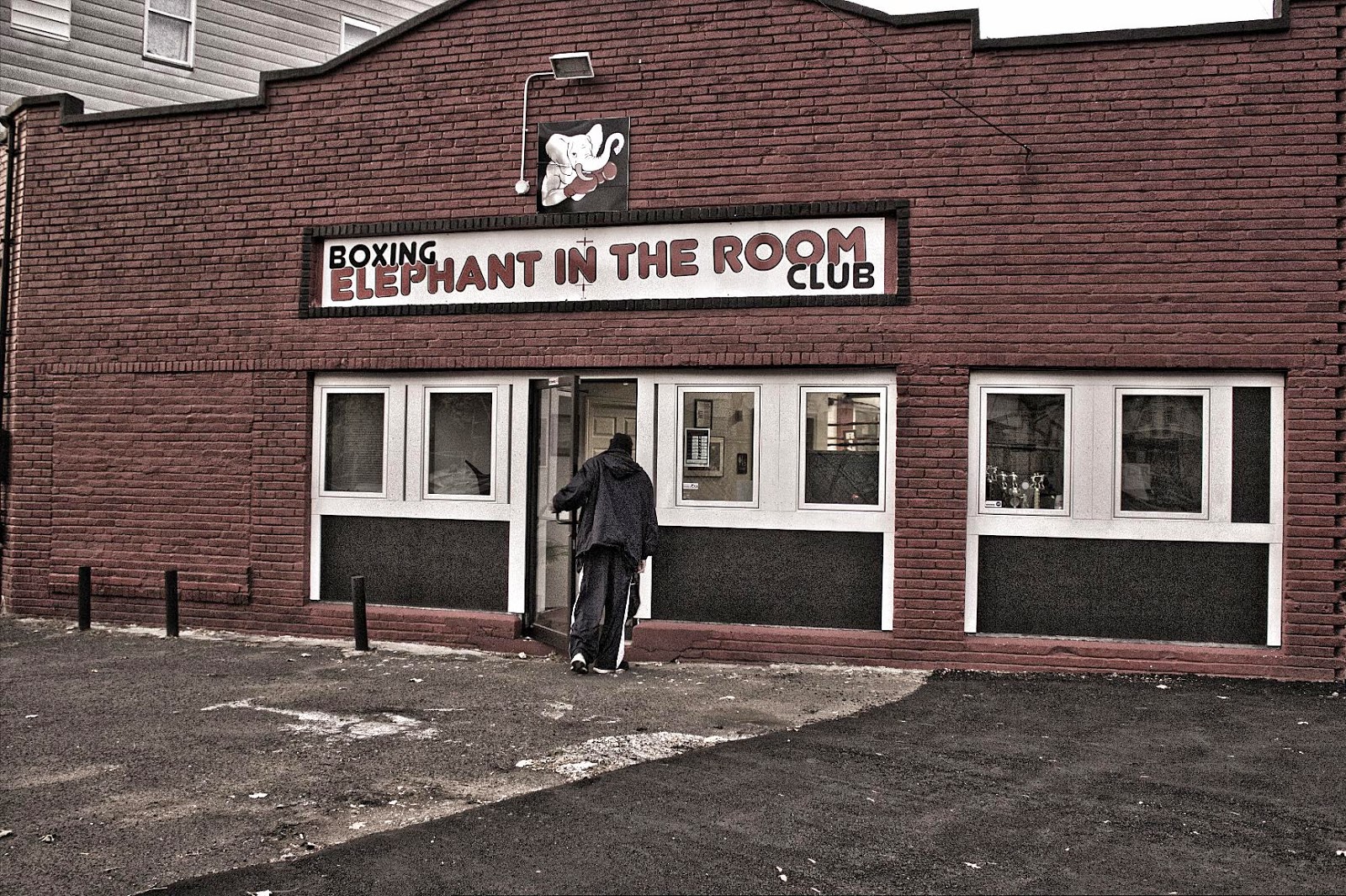 One of the young boxers enters the gym.
In real life things work a little differently. They aren't as tidy and heroes aren't happened upon as easily. We tend to cast our vision away from certain young people…it is easier to watch that genre of movie than to get involved with the young person who may be two blocks or a neighborhood away. Maybe that is because the commitment doesn't end in ninety minutes.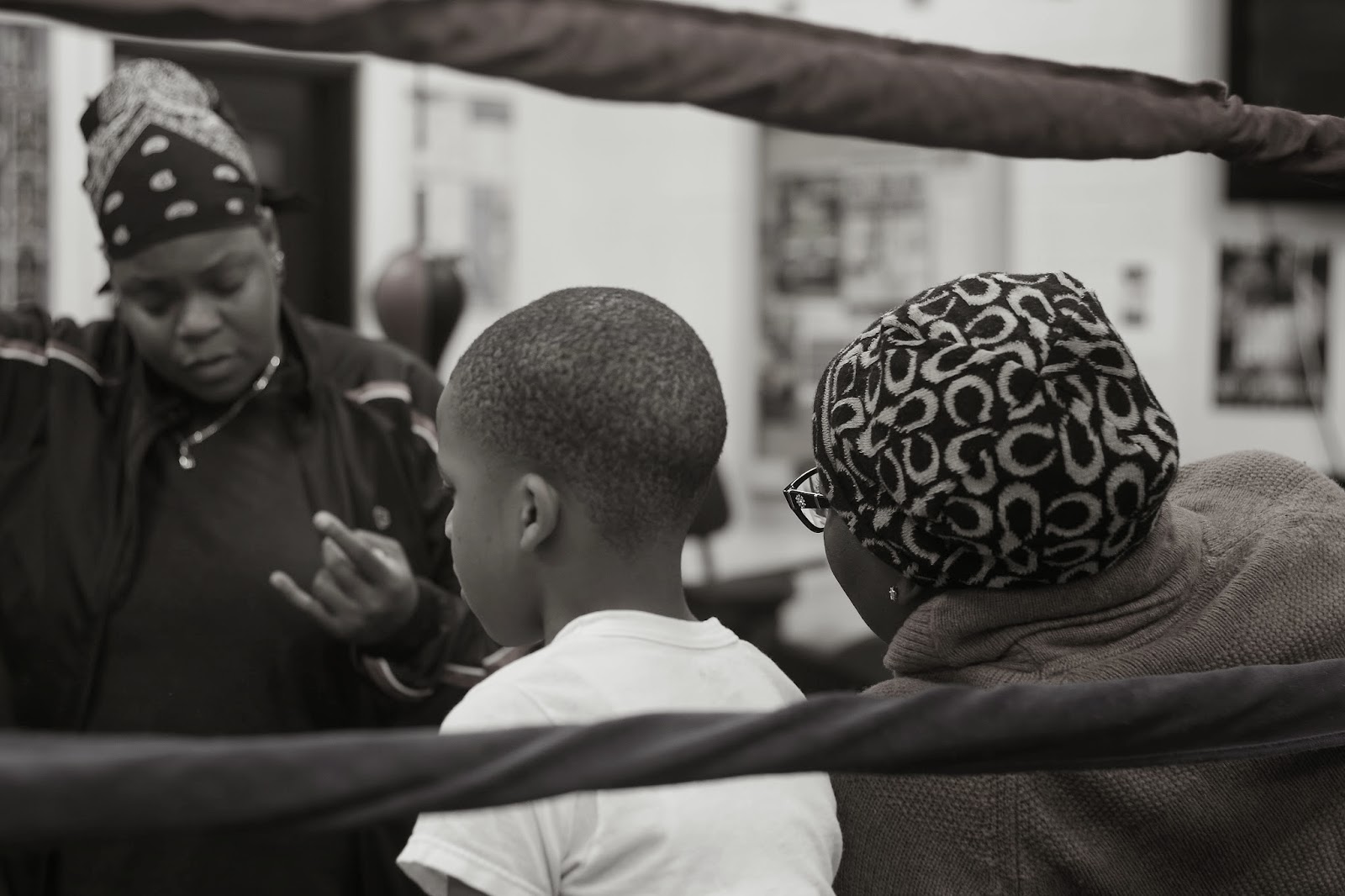 Canady and the gym's social worker discuss the importance of school with on of the young participants.
Devonne Canady is the woman with the vision. While she will tell you that Elephant in the Room (EIR) isn't about her she is its heart. Canady, her trainer and social worker emphasize school at EIR. Grades are important. Bad grades mean you cannot participate. The young people know it and maintaing their connection to the gym serves as a motivator pushing them towards better grades come report card time.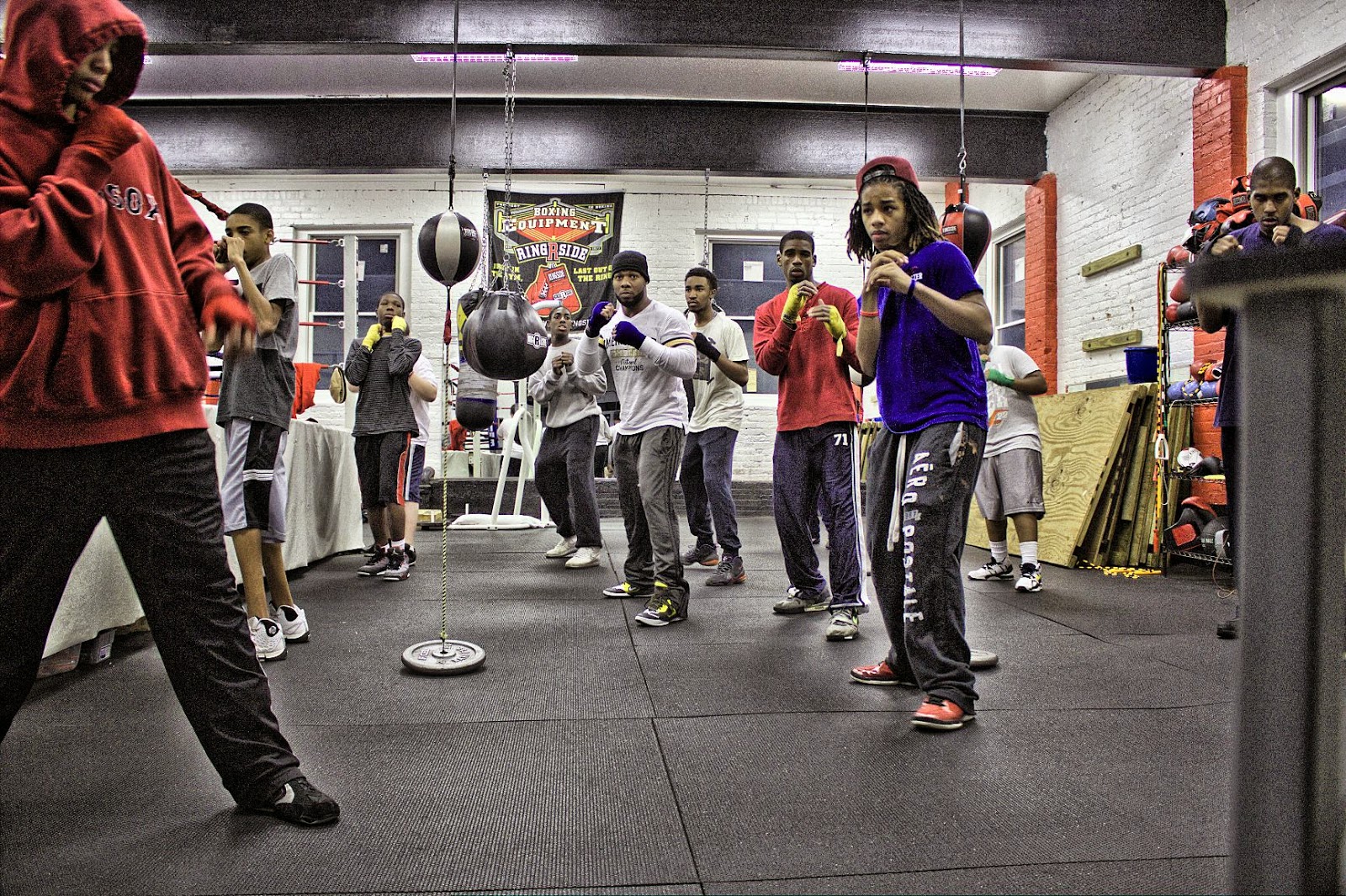 Training is both a physical and mental endeavor. Discipline is key.
Boxing, the sweet science, is not about the violence spectators are often drawn to as much as it is about how the mind and body can work in unison toward a goal – even with a fist coming at your face. The best boxer is not simply brutal. She or he is smart. She or he is disciplined. What is done in the ring is an outgrowth of training. Training is physical as we know and mental which we may not. For these young people learning control and discernment is an important part of their time at EIR.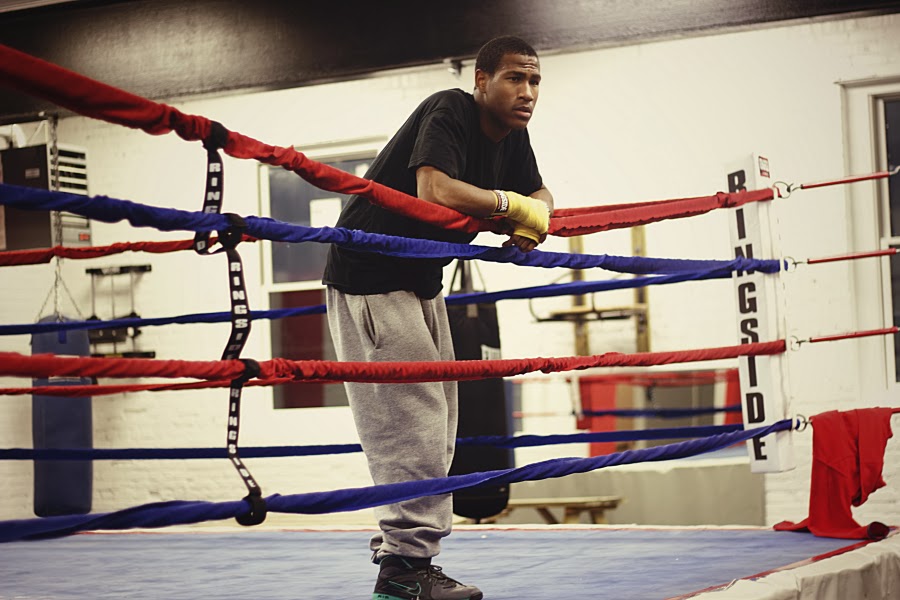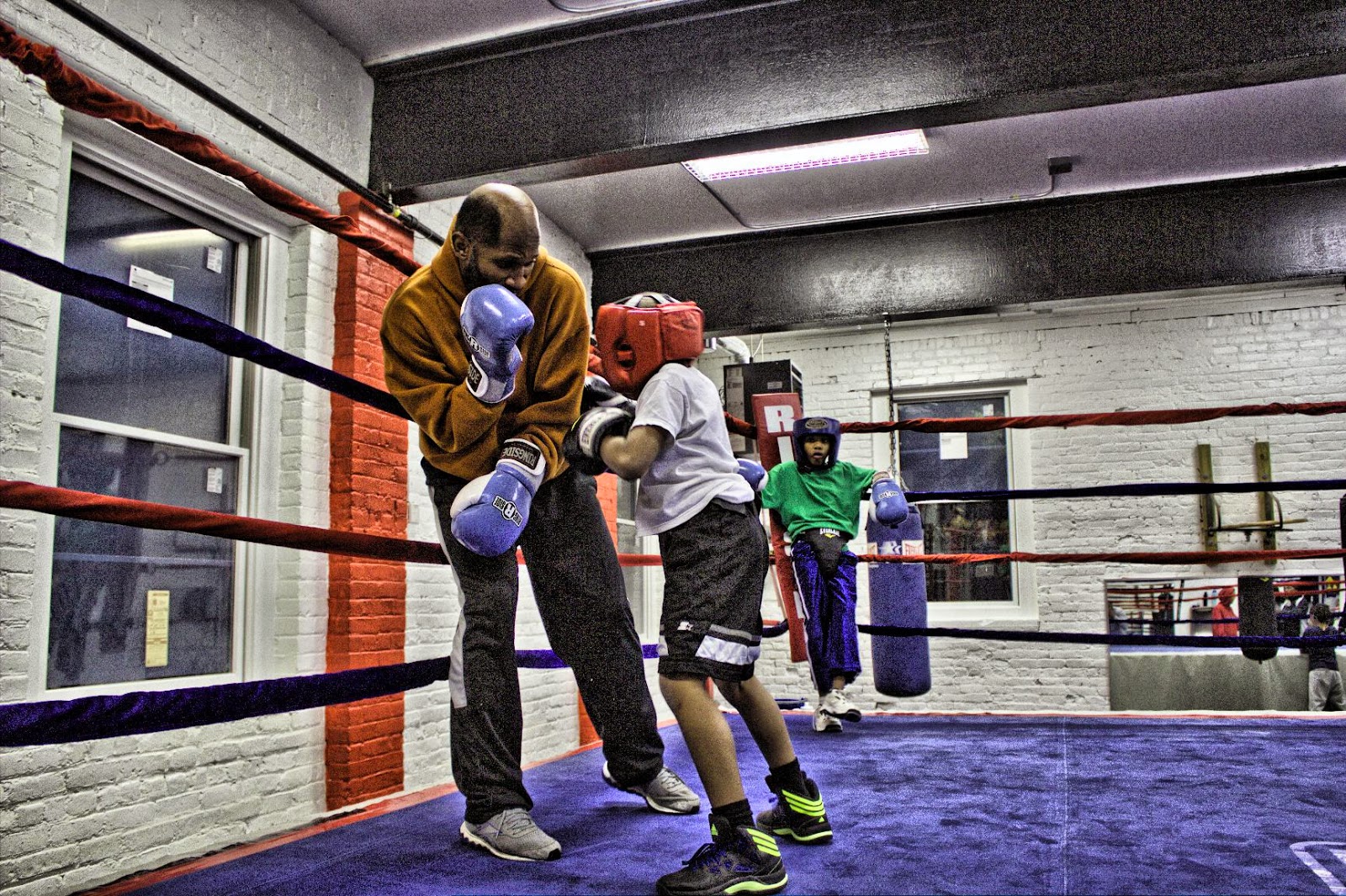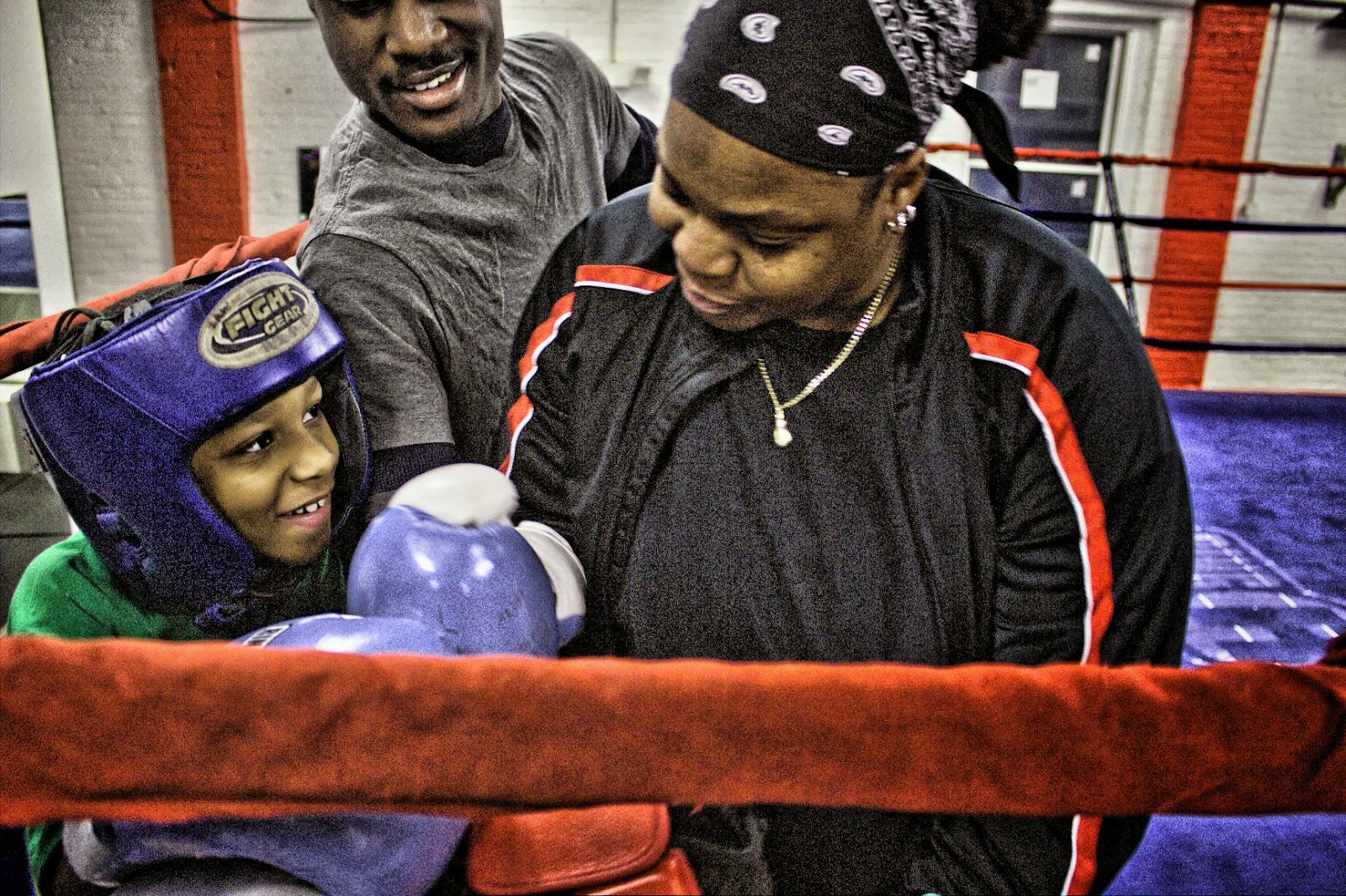 I had read articles about EIR in which
the elephant in the room was described as these young men and the
communities they live in. After spending a couple of days with them I
can see that the real elephant in the room is something altogether
different. We have come to use the idiom when referring to anything
not spoken of but it is most squarely about a truth that cannot be, and yet still is, ignored. That truth, evident at EIR, is that these young men and women can have their lives changed by very
little. It isn't a revolutionary program. It is a place to belong, a
place to be safe, to be loved. The elephant is how little it takes
which raises the question – – what are we doing?
Elephant in the Room is putting on a Thanksgiving Boxing Show November 30th at Hillhouse H.S. A portion of the proceeds will go to Toys For Tots. There will be 15 youth bouts and also the New Haven Police will be boxing the New Haven Fire Department. Don't miss this! Tickets are $12 in advance and $15 at the door. Contact Coach Devonne Canady at 2036752837
See full set of photos here