The
2013 Yale World Fellows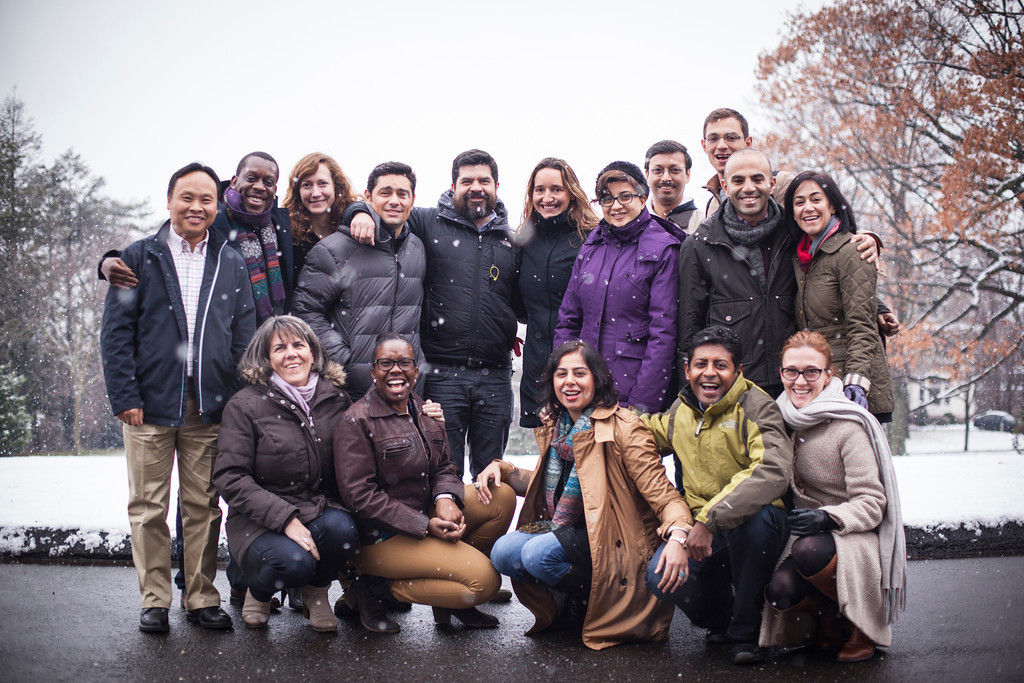 Did
you know? Each Autumn, New Haven throws its arms wide open and lets the world
right in.
As
students arrive for the fall semester, so do Yale World Fellows: 16 pretty
amazing people working across the globe to make it a better place.
Environmental campaigners, violence prevention advocates, artists, opposition
politicians, human rights crusaders, journalists, public health workers and
more, they come for a semester of leadership training, study and interaction
with the University and the city. They take classes, hang out with students and
community members, give talks about their work (tons of them), show up at
events and, yes, fall in love with New Haven.
As
World Fellows do each December, the 2013 Fellows have returned home to continue
their important work. From their many corners of the world, here's what they
have to say about the Elm City.
With
love to New Haven, and a very happy New Year, from the 2013 Yale World Fellows.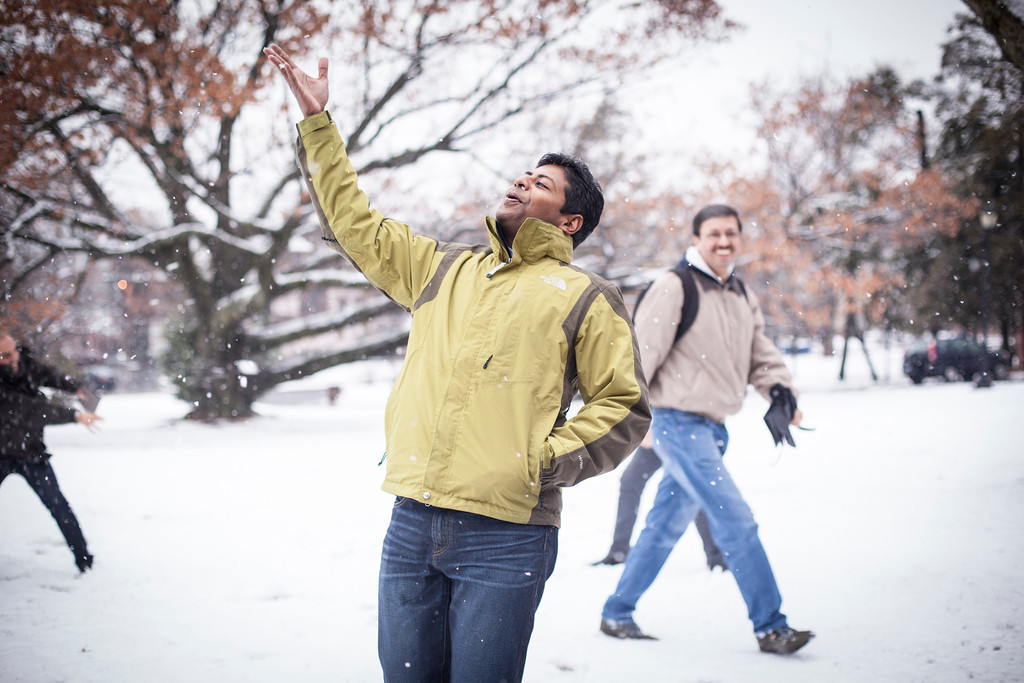 Abhik Senis Managing Editor for The Economist Group in London and has excellent taste in
pizza:
"It's hard not to fall in love with a city that's the
birthplace of the hamburger and home of the best pizza in America. It is New
Haven's diversity that makes it such an interesting place to live in but it is
the warmth of its people that make it unforgettable for me."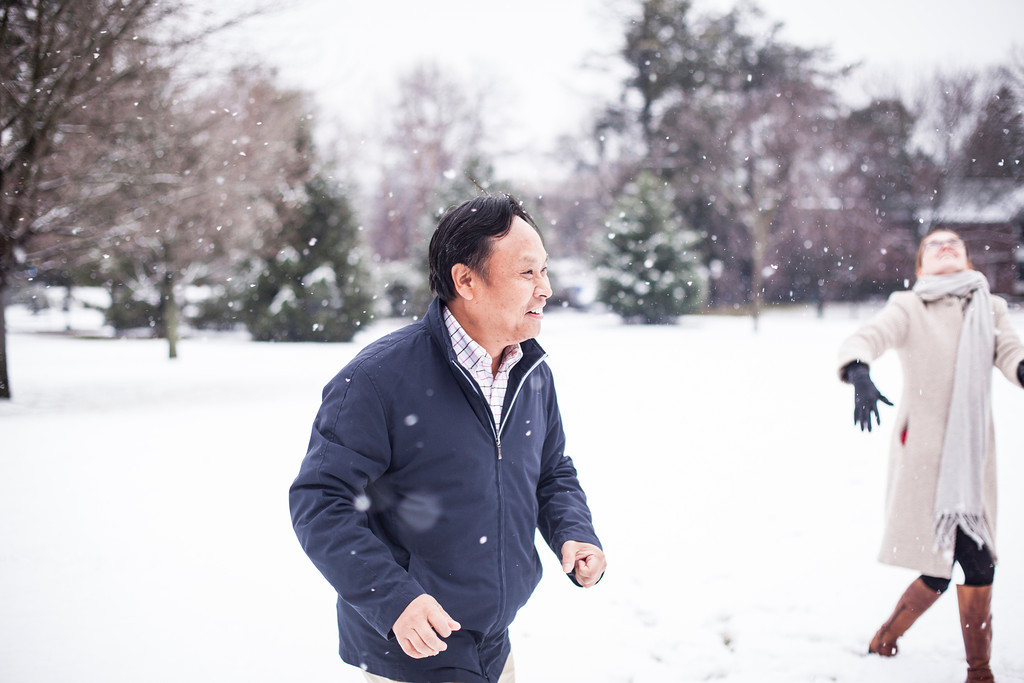 Wang Xingzuiis
Vice President of the oldest and largest nonprofit organization in China
working to alleviate poverty:
"It was wonderful to have lived over the past four
months in New Haven, which is big enough to be interesting and small enough to
be friendly. I particularly enjoy biking along the coast, Farmington Canal
Park and around East Rock!"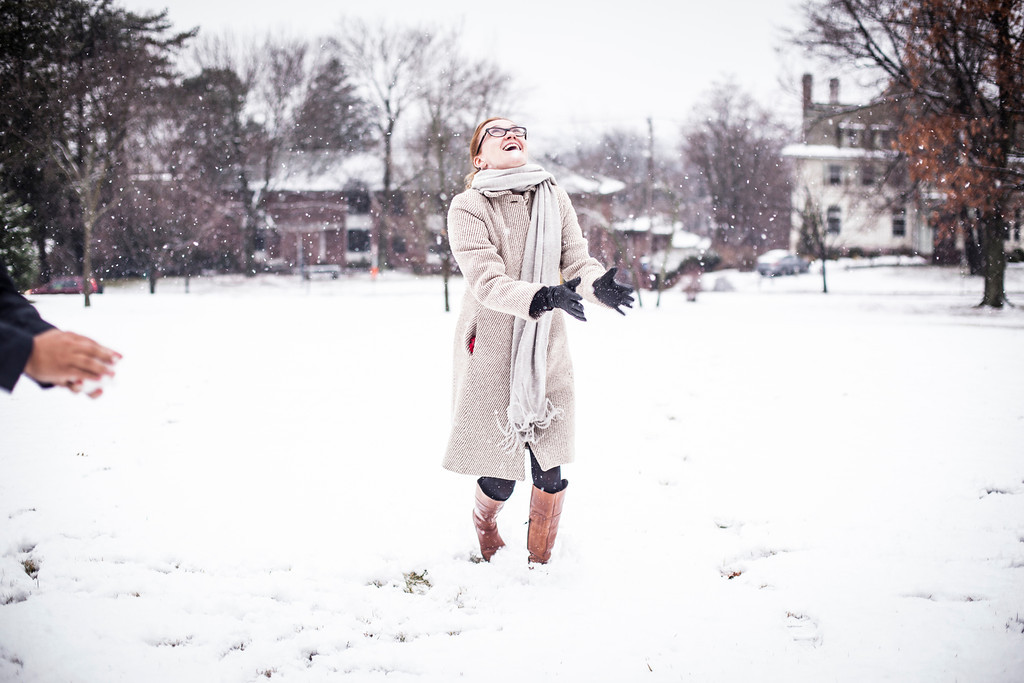 Lidka Kolucka-Zukis a lawyer by training and former head of the Trust for Civil
Society in Warsaw, Poland. She was really, really sad to leave New Haven…
"Nothing can ever happen twice. In consequence, the
sorry fact is that we arrive here improvised and leave without the chance to
practice."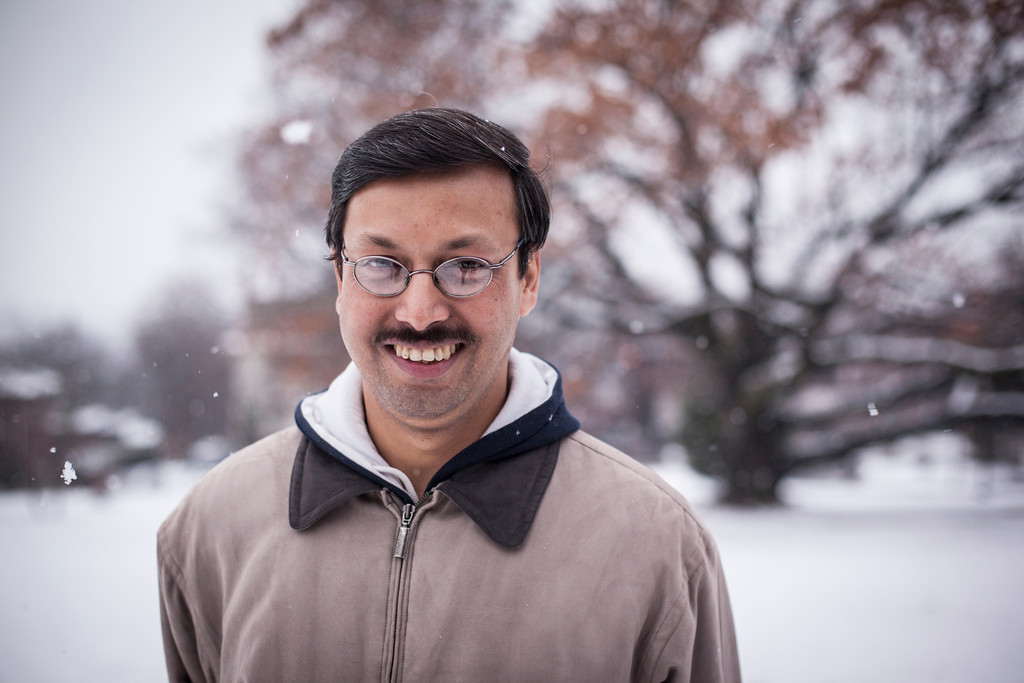 Prodyut Borais an Indian political leader for the BJP opposition party in India.This was his first time seeing snow!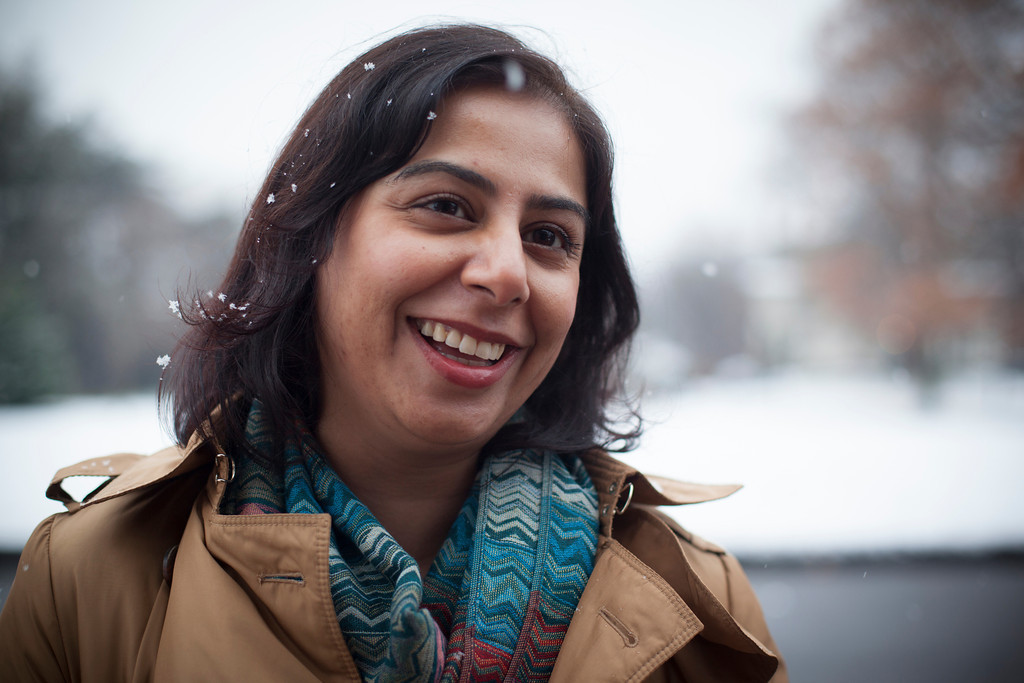 Raheela Khan, from
Pakistan, is Assistant Manager of Treasure and Investments for Doha Bank in
Qatar:
"Yale is the perfect blend of history and progressive
culture all wrapped in homely New Haven. There really are very few towns that
allow you to do so much in such a small radius, with every block of the town
full of wonderful restaurants, shops and cafés. It's been an amazing experience
and one that everyone should explore by coming to New Haven and immersing
themselves!"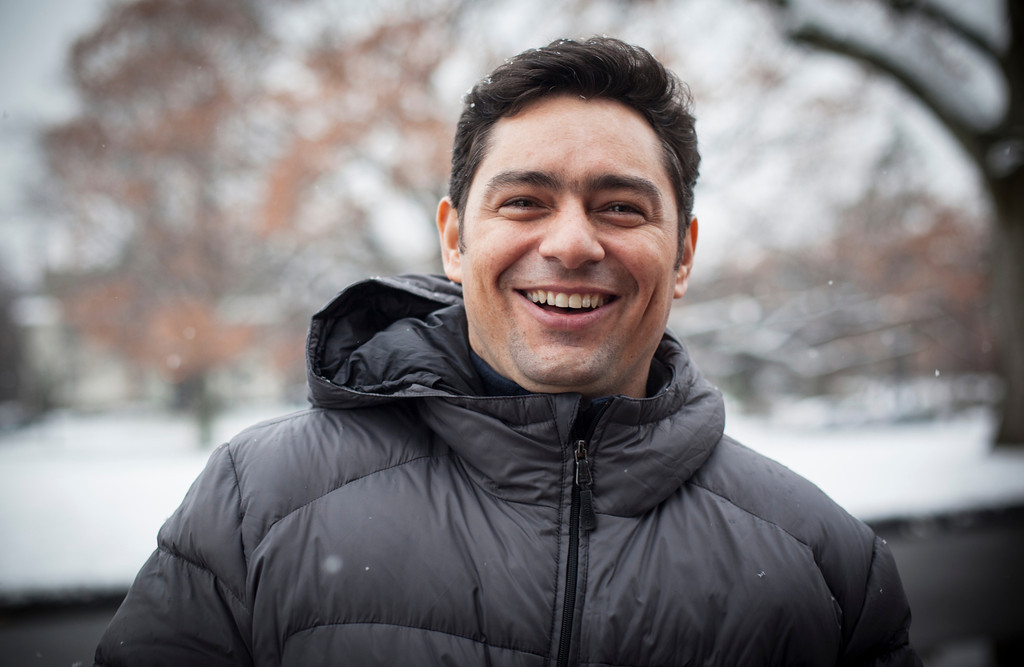 CarlosVecchiois an opposition politician working
to restore democracy in Venezuela:
"Being
a World Fellow has reinforced my hope for change. I can see that I'm not alone.
And New Haven has been the most perfect place to recharge my soul."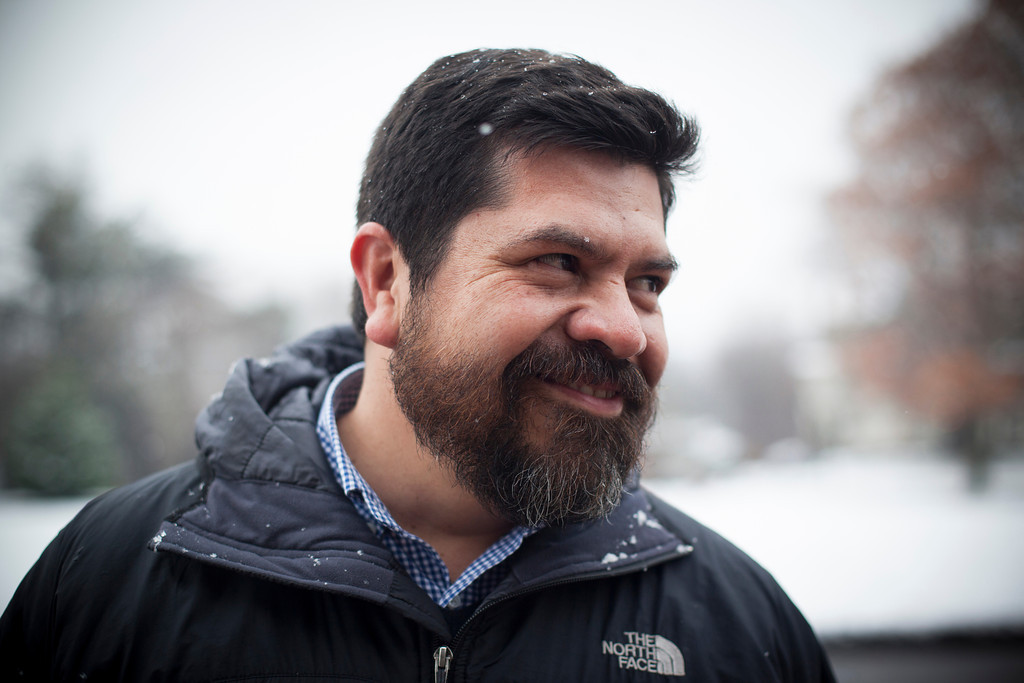 Enrique Betancourtwas Executive Director for the National Center for Crime
Prevention and Citizen Participation in Mexico. He liked New Haven so much, he
decided to stay an extra semester.
"New Haven's history, values, paradoxes and
resilience welcomed my family. It took us a couple of weeks to start calling it
home."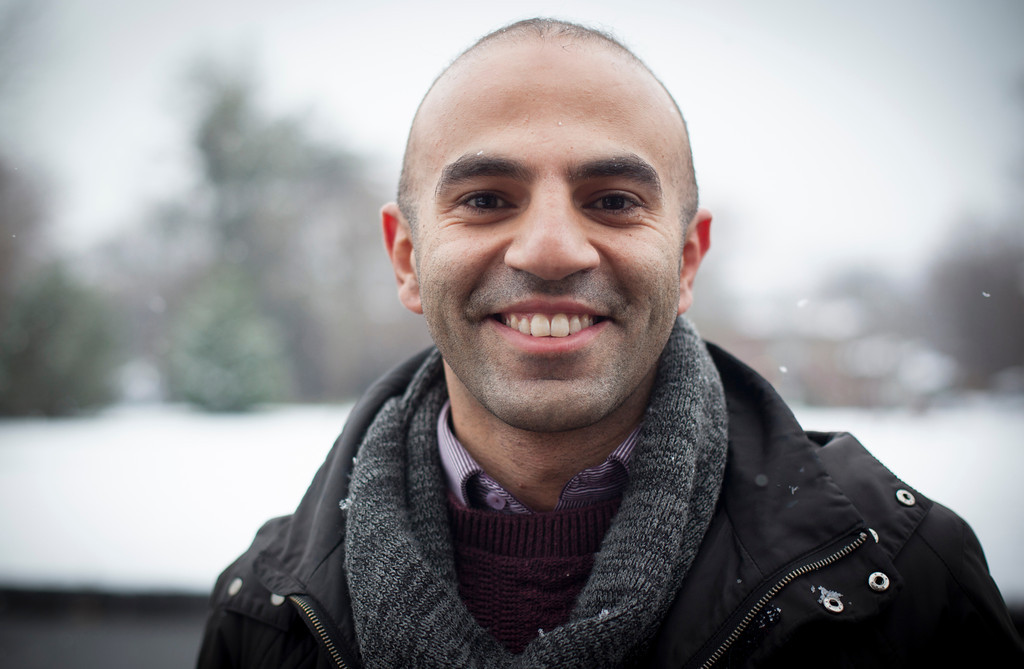 Mohamed Elfayoumyis an Egyptian diplomat who served as his government's
representative to the Syrian Opposition:
"It was striking for me to see how New Haven hosts
two peoples segregated by invisible walls. Simple measures can help. Why not
integrate Yale Shuttle system with Public Transportation? This will allow
Yalies to interact, communicate and know more about New Haven, creating new
dynamics for the whole city."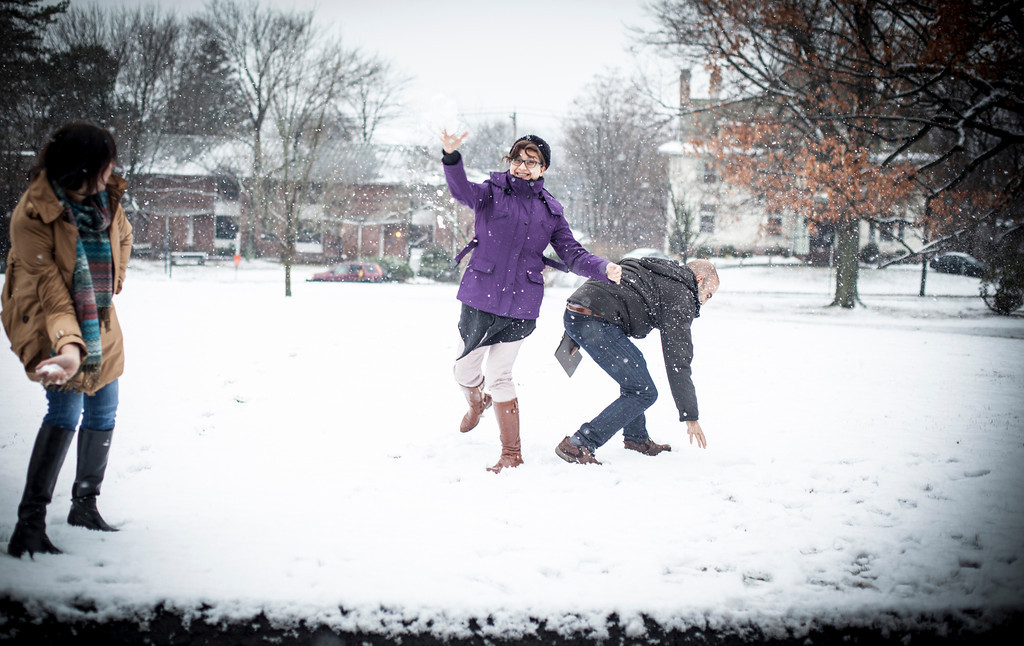 SawsanZaheris a human rights lawyer and leading
voice for the rights of Palestinian citizens of Israel:
"Every person I met was so friendly and helpful. I
loved New Haven for its people, its green space, its food, its rich cultural
life. I enjoyed navigating in the city either walking or biking. During my 5
month stay I felt like a true New Havener. It was short time but very full and
exciting and not one moment of emptiness. I would love to come back."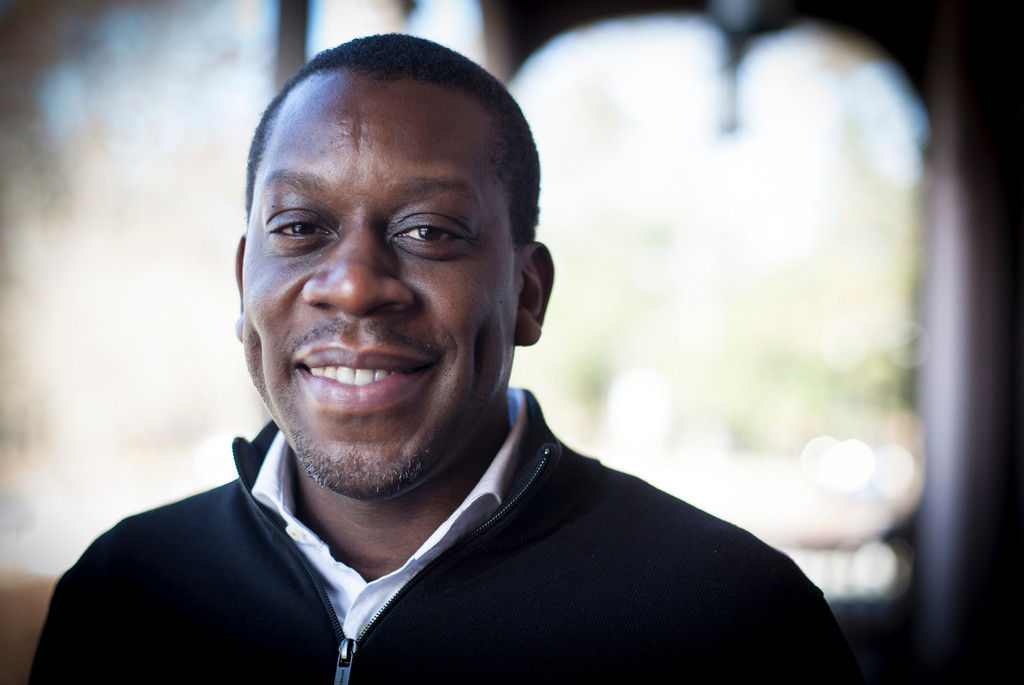 Lai Yahayais
an activist fighting for transparency in Nigeria's oil sector:
"In New Haven, we find a microcosm of life's
complexities and contradictions. We find power in the global and intellectual
majesty of Yale, yet we find pathos in the poverty and inequality of Yale's
surroundings. We find joy in a wide communion of fellow seekers and embrace
humility in the recognition of our limitations. And, every now and again, just
as the inexorable busyness of New Haven life threatens to consume us fully, we
stop. Just for a moment. To catch our breath. To watch the sun set and the
lights dim, knowing that a world outside awaits to be fashioned anew. The magic
of New Haven, its people, its energy, its contradictions and its sense of
promise of what we can do and who we can be in the world will stay with with me
forever."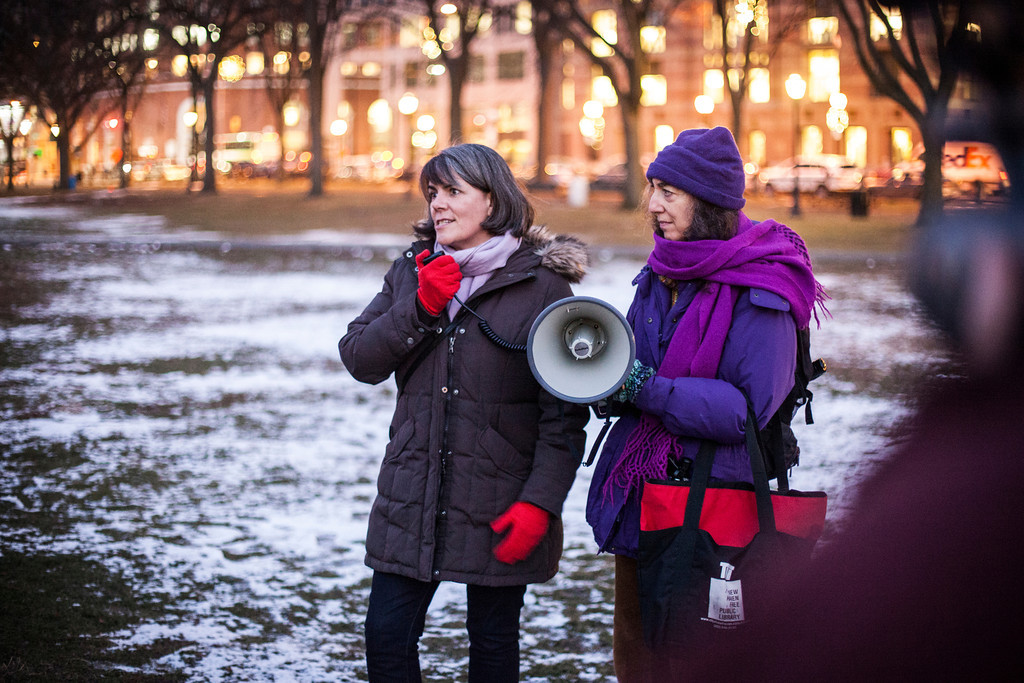 Janet Dalziellis
the head of Global Development for Greenpeace International based in The
Netherlands. In this photo, she's leading a rally with community members for
the Arctic 30 on the New Haven Green:
"I loved my time in New Haven. I really appreciated
the courtesy and gentle kindness that I experienced throughout the city. I take
with me memories of the late afternoon fall sunshine on the buildings–both
Yale Campus and downtown."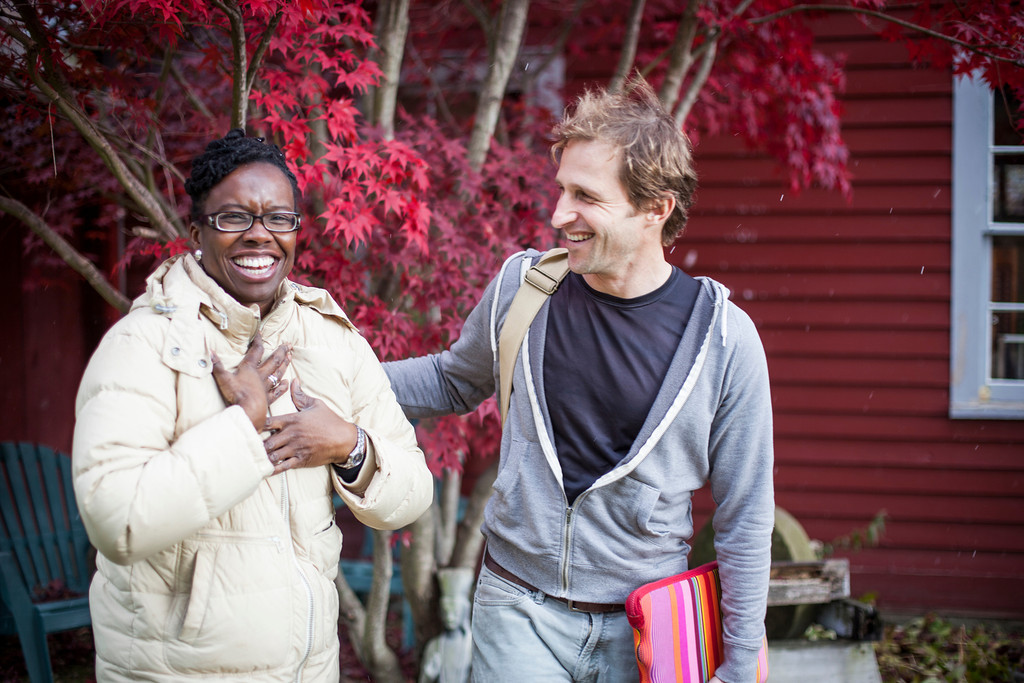 Saul Kornik(pictured on the right)
founded an organization that places health workers in rural areas across
Southern Africa:
"In some ways, I feel a stronger affinity to New Haven than Yale
– as practitioner I am quite distinct at Yale, yet embraced in New Haven; and
coming from South Africa the segregation that I see in New Haven is something I
am quite familiar with back at home."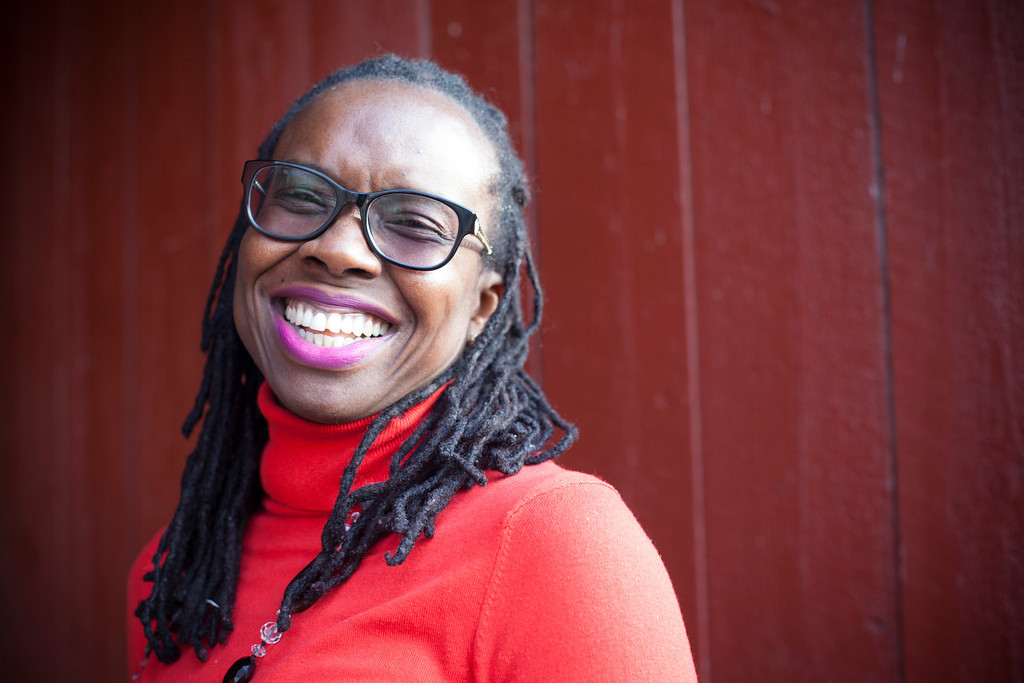 Tokunboh Ishmael runs an impact investment firm that invests in intermediaries that broaden access to financial services for small businesses and low income households:
'New Haven is a hidden haven, so much for everyone!'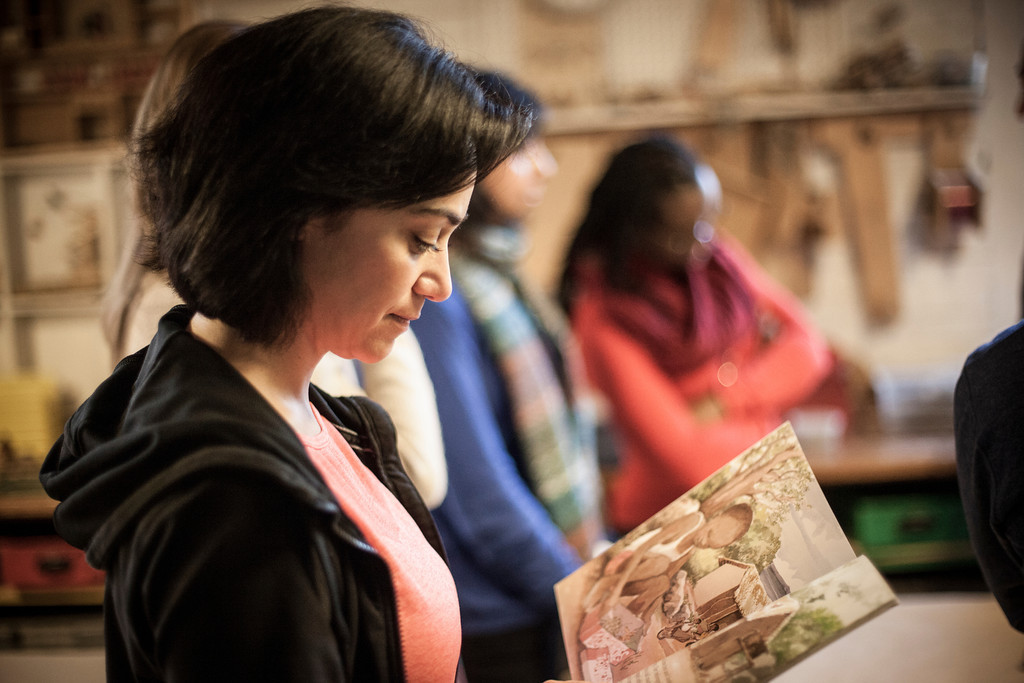 Diala Khamrafounded
the Justice Center for Legal Aid in Jordan. Here she is at the Eli Whitney
Museum in Hamden: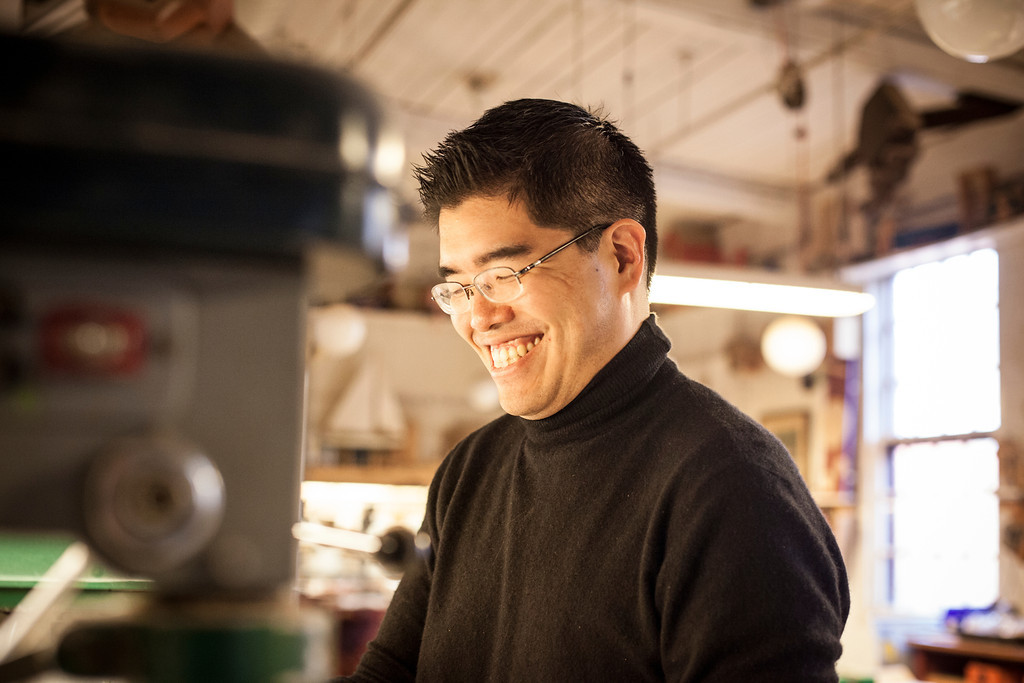 Daniel Shinis from Korea. He's
managing director of a global venture capital and private equity firm:
"I left my heart in San Fr….no… now in New Haven. 🙂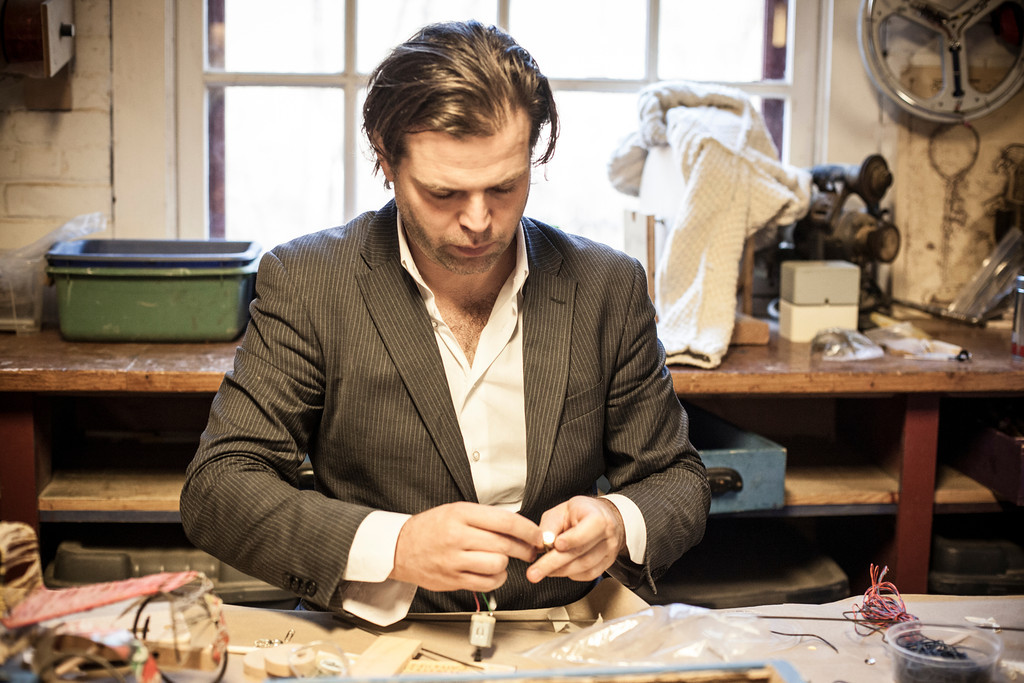 Renzo Martensis
a Dutch artist and filmmaker. He's pictured here building the
best toy car of all time at the Eli Whitney:
"New Haven offers, in a nutshell, all the great
riches and great contradictions the world has to offer. The last four months
have been a truly mesmerizing period for me, my wife, and son. We could not be
more grateful."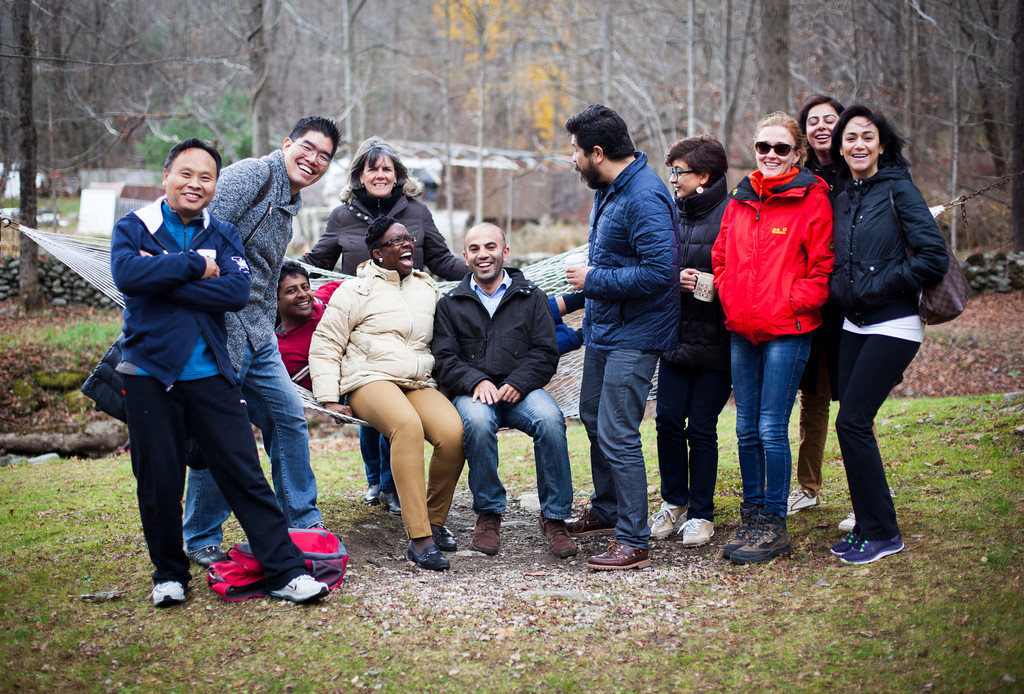 You can learn more about the Fellows, and read about their closing celebration. Or check up on them with Facebook, Twitter and Instagram.

(stay tuned, the next class of Fellows arrives August 2014).