It was on Facebook and I was invited by Claire so I decided to show up. On Tuesday afternoon I made my way over to Claire's Cornucopia to see what the Art Reception for Art Students was about. I was expecting to see some drawings or paintings fronts and center. What I found were young musicians who managed to cram themselves into a corner of the restaurant to fill the place with their wonderful sounds. The only problem was that it went on for way too short a period of time.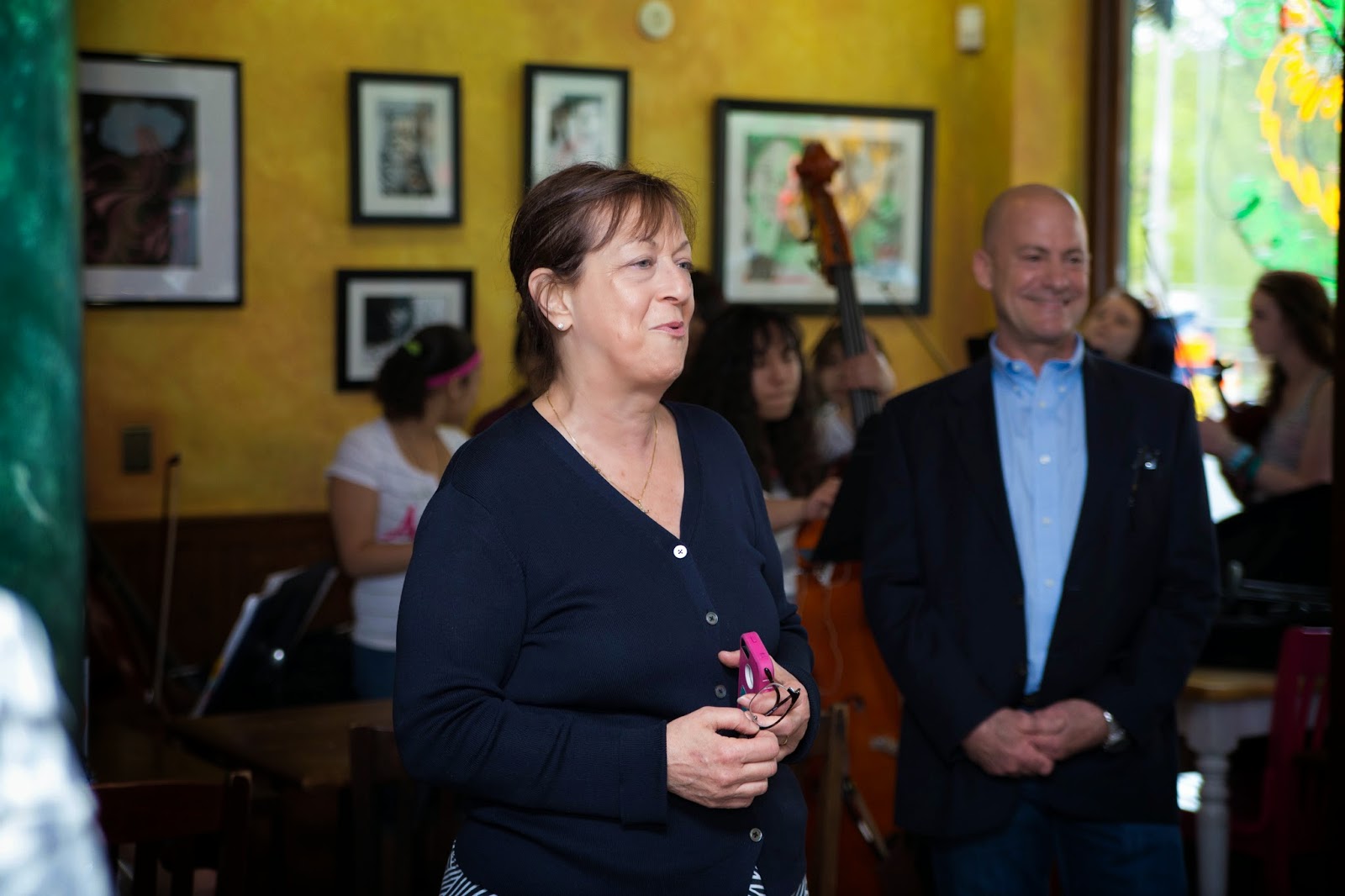 Opening the event.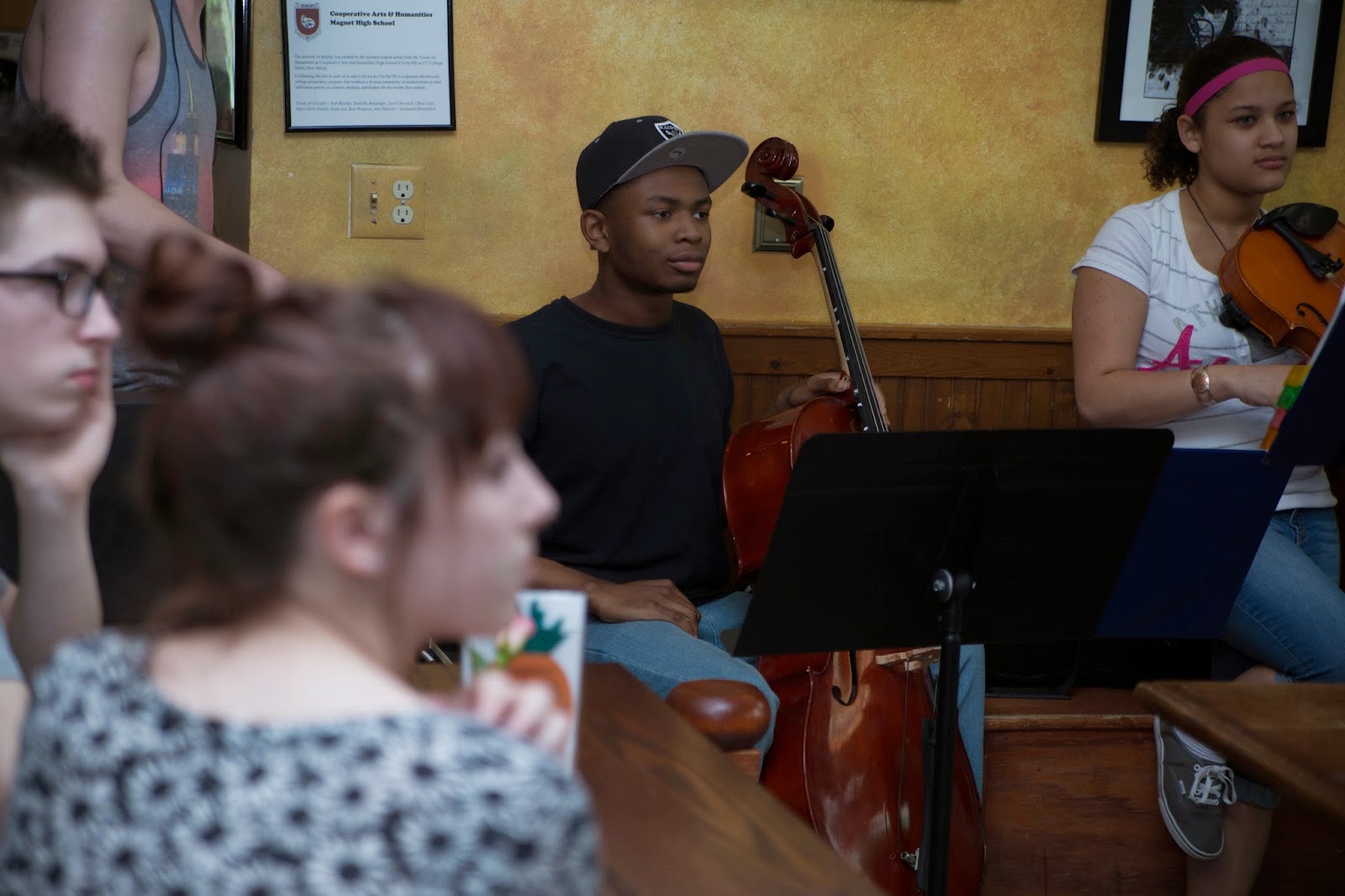 Students prepare to play for the crowd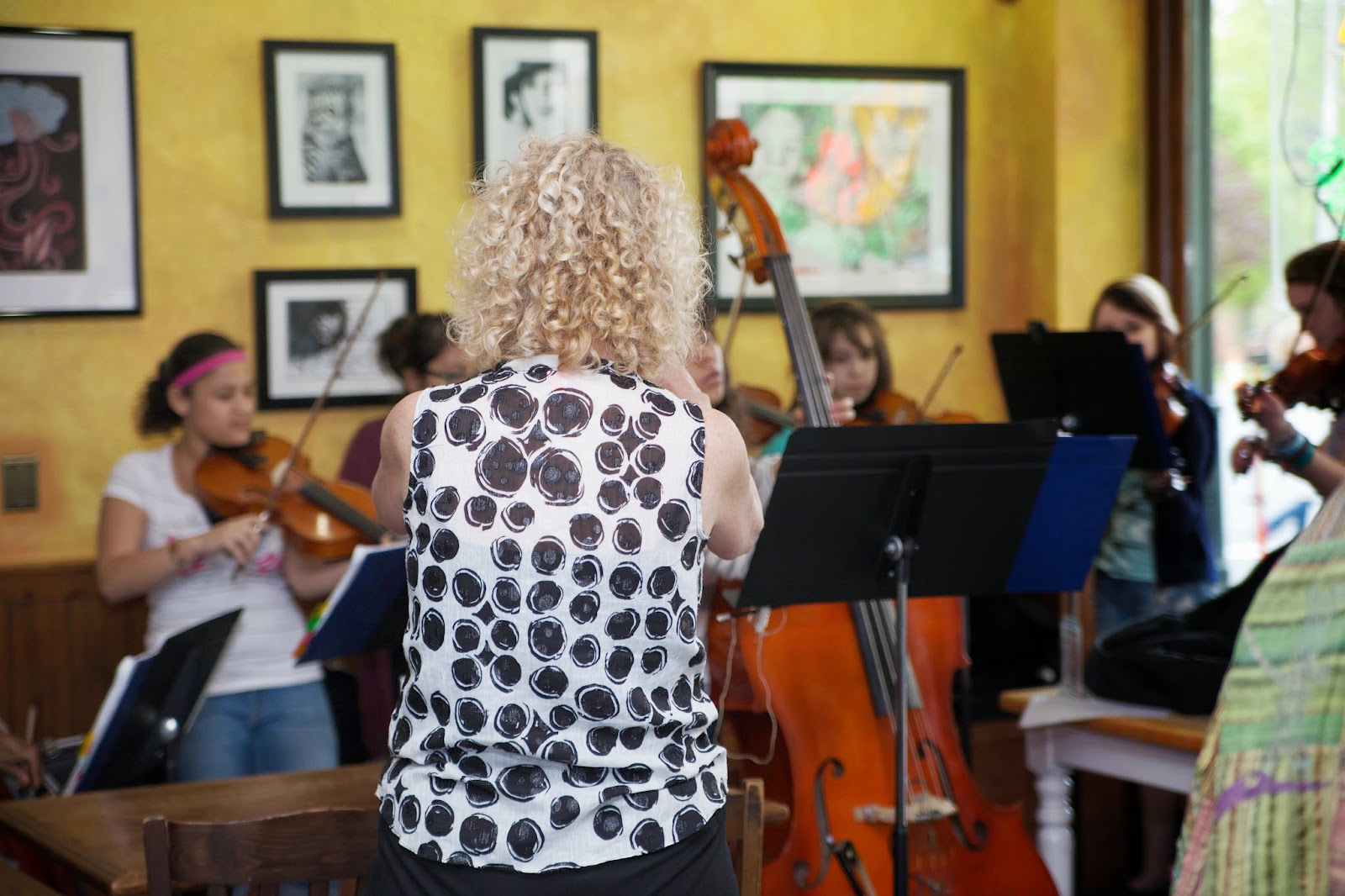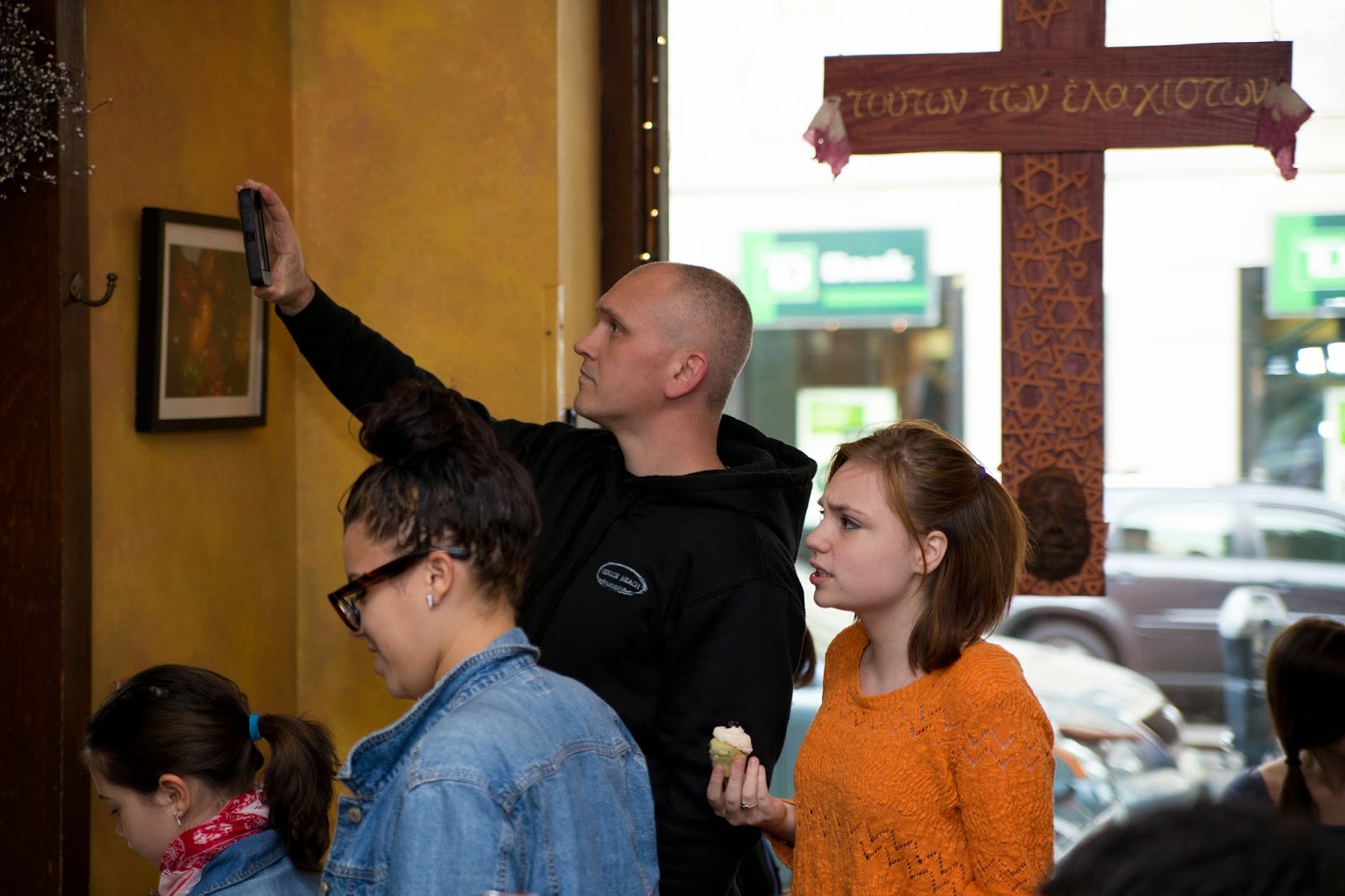 Cell phones recorded videos and pictures.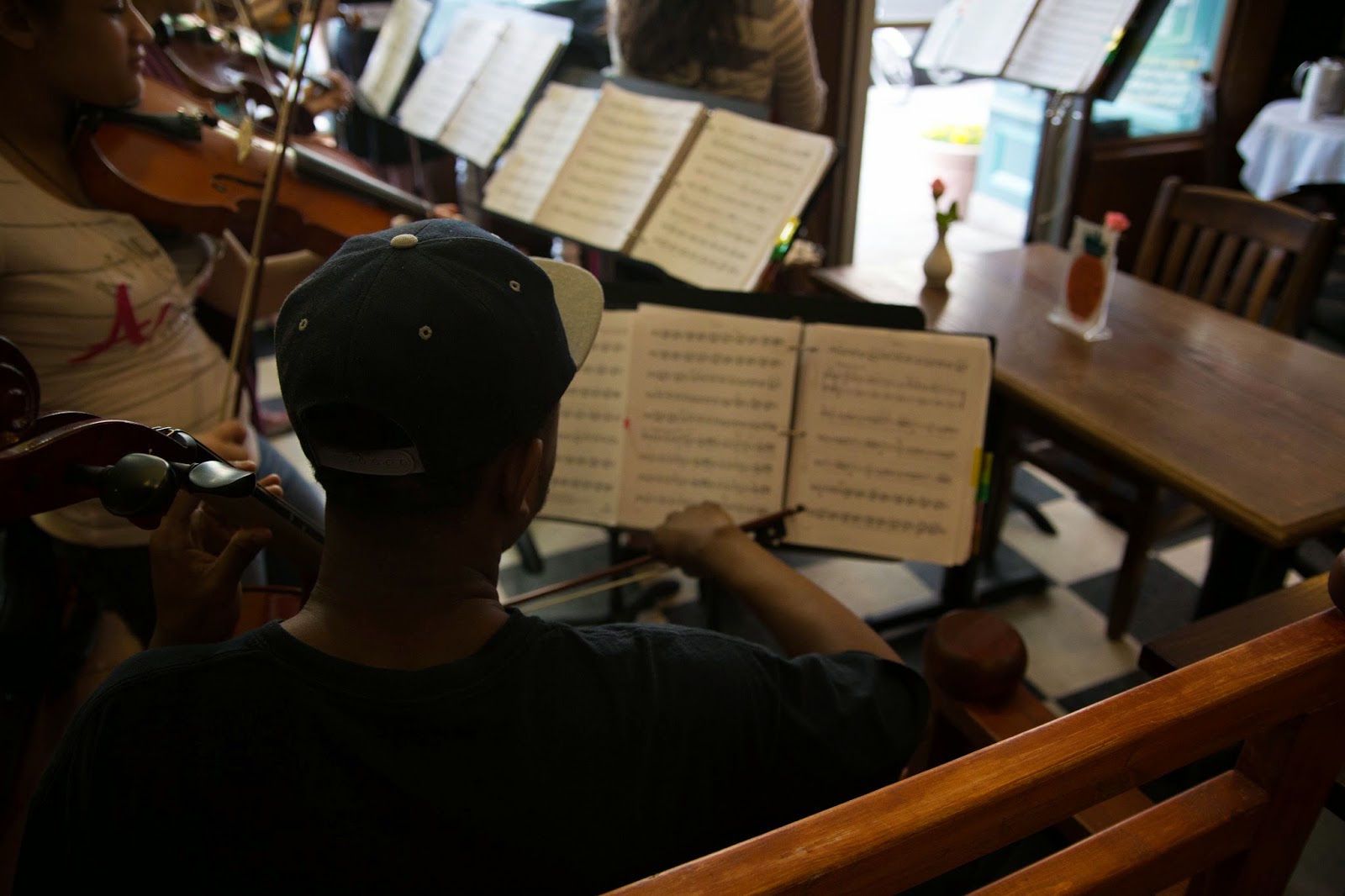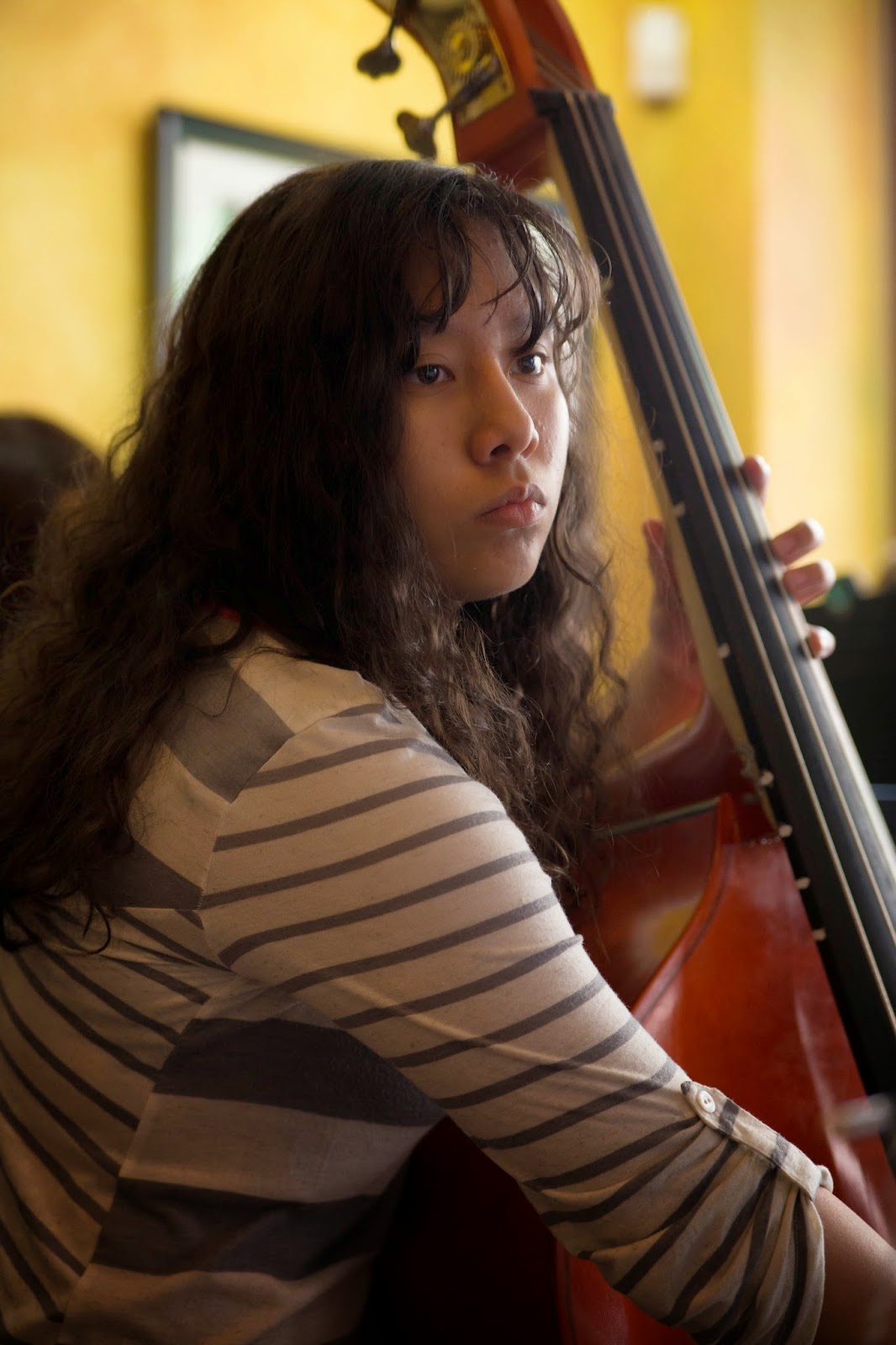 Concentration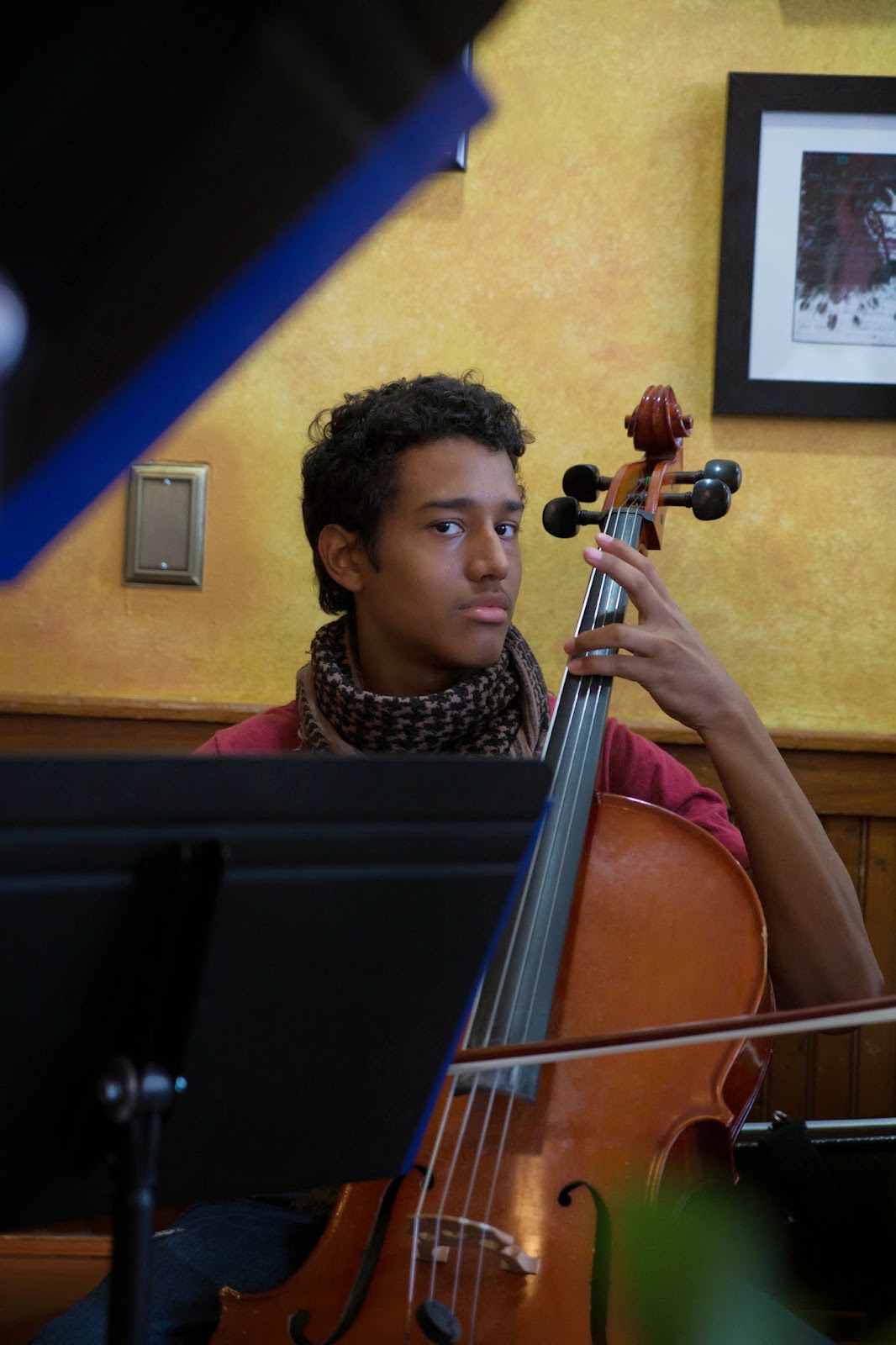 Focus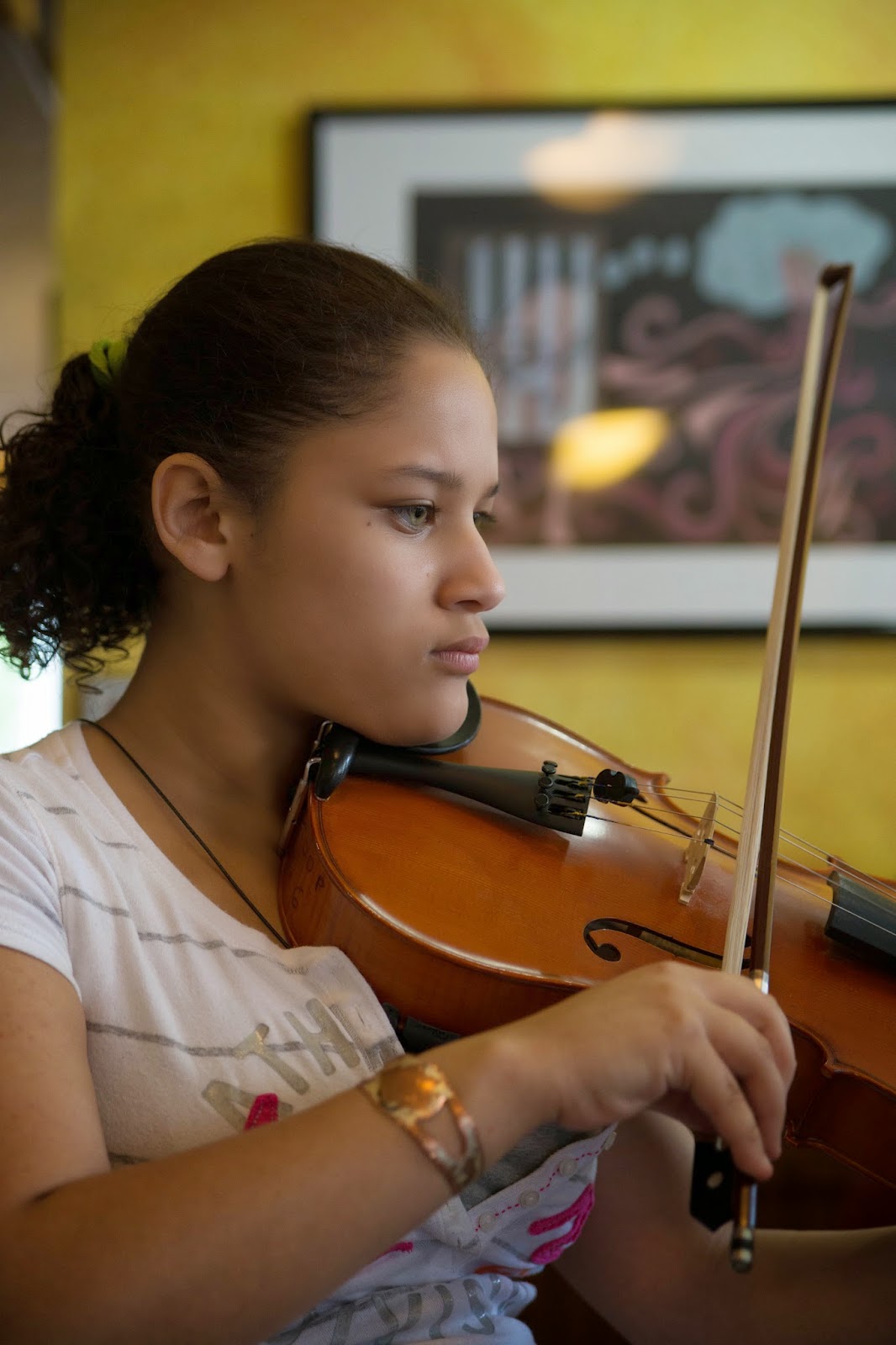 Beautiful Music