CWOS is an enormous, annual event, and could never be covered in just one post.
Here are some of photo-highlights from my lens, at Erector Square. -[mf]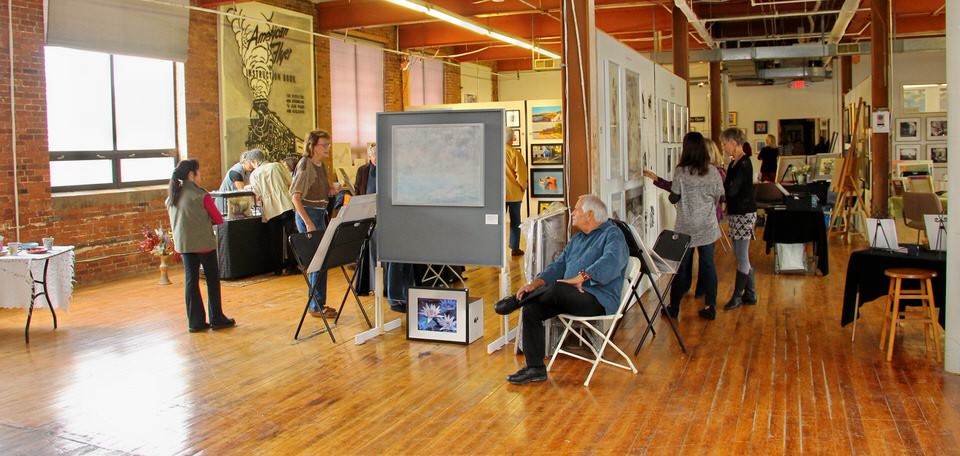 Just one of the shared artist spaced in Erector Square on Peck Street, New Haven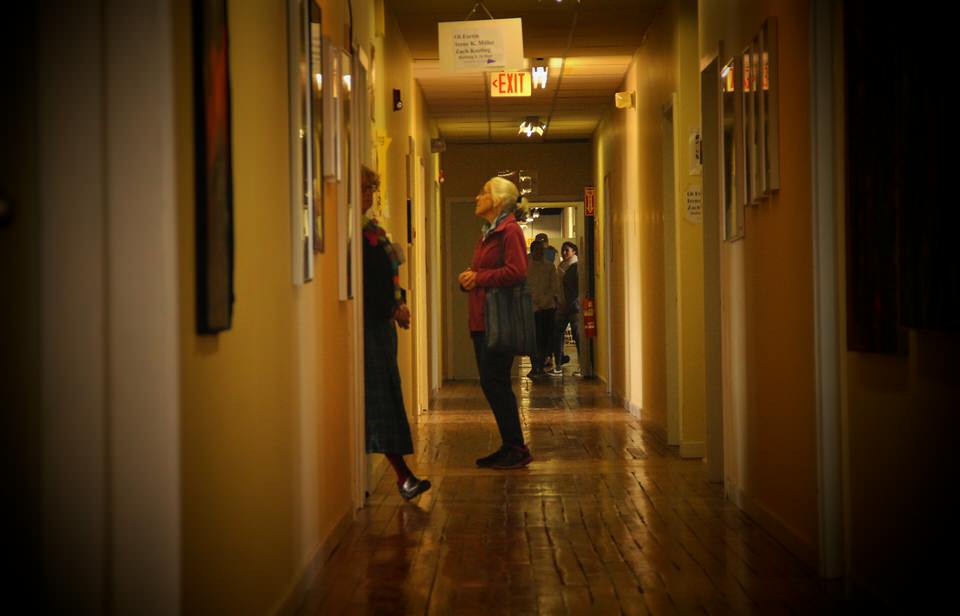 Trudy checking out the many art exhibits at City Wide Open Studios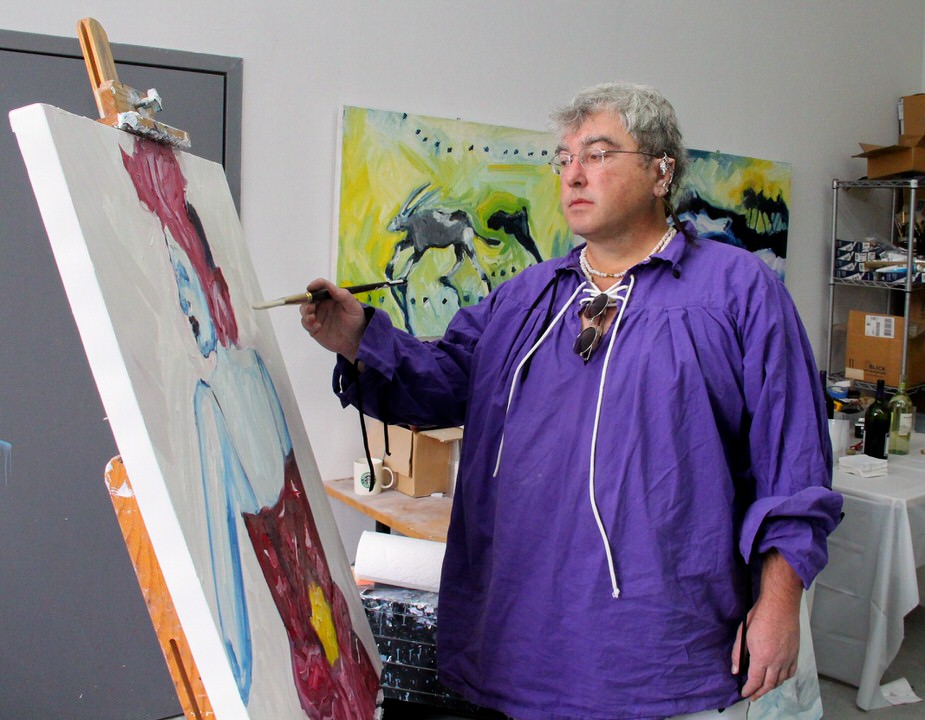 Artist Peter Gardner finishes a painting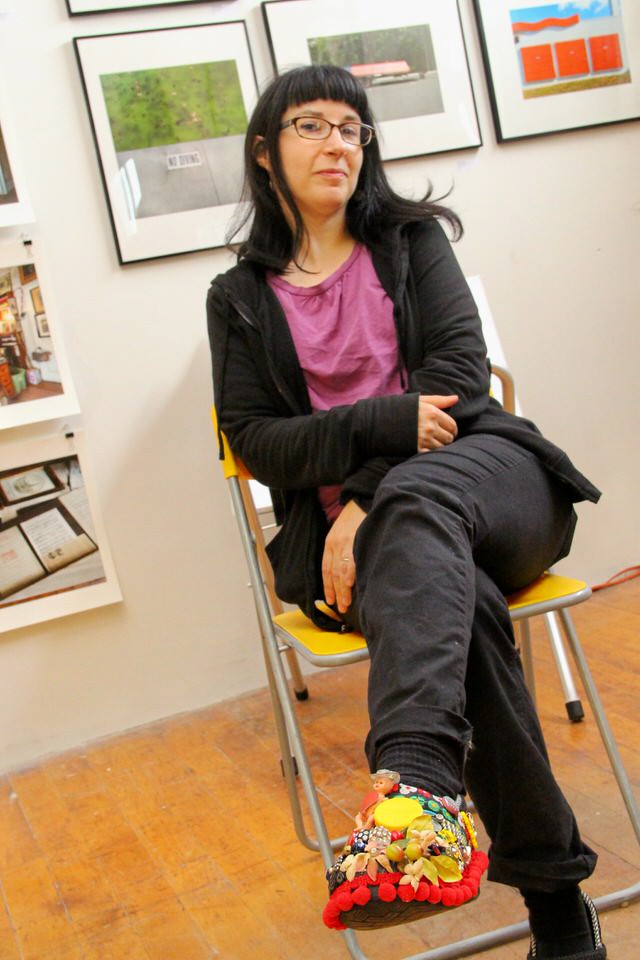 Artist Lys Guillorn shows off her latest piece, "Self Portrait, 2015" (It's the shoe)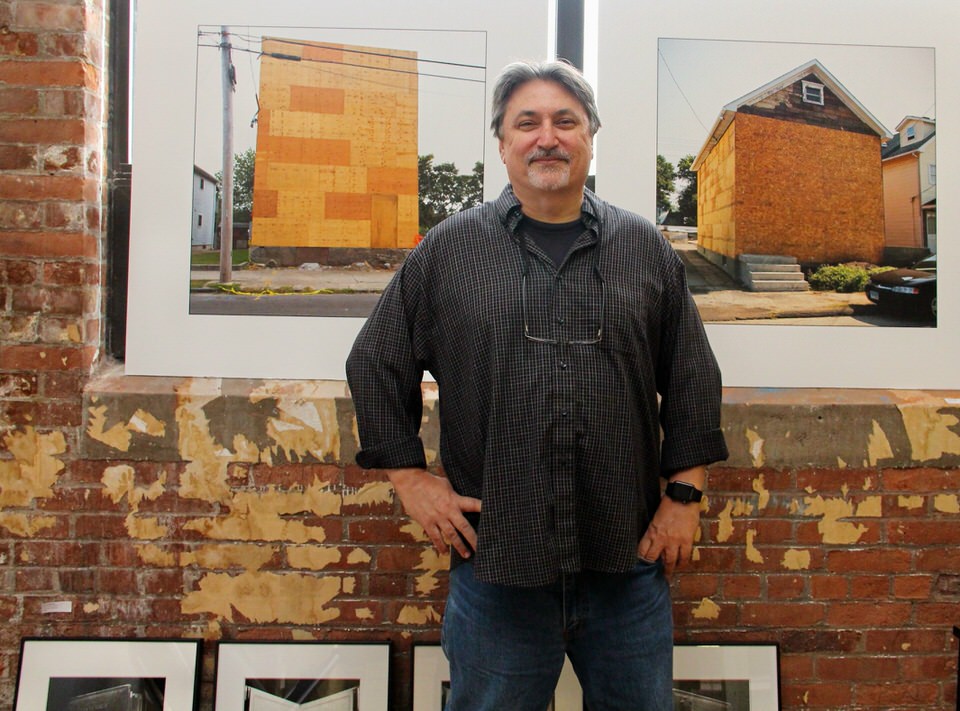 Photographer Mark Savoia in front of two of his pieces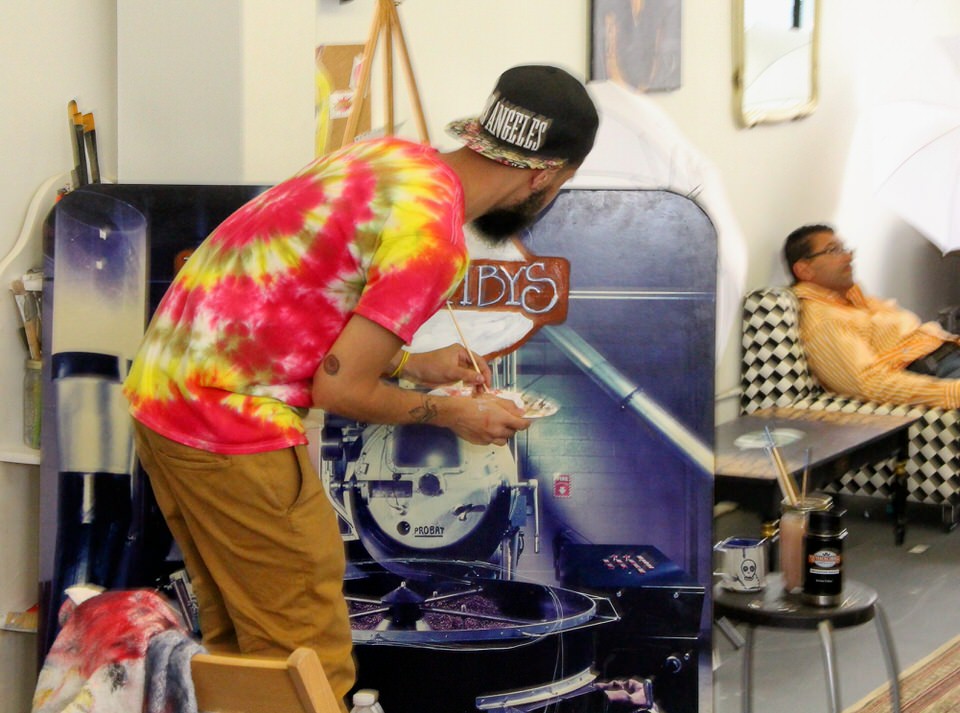 Adding a few finishing touches to the train painting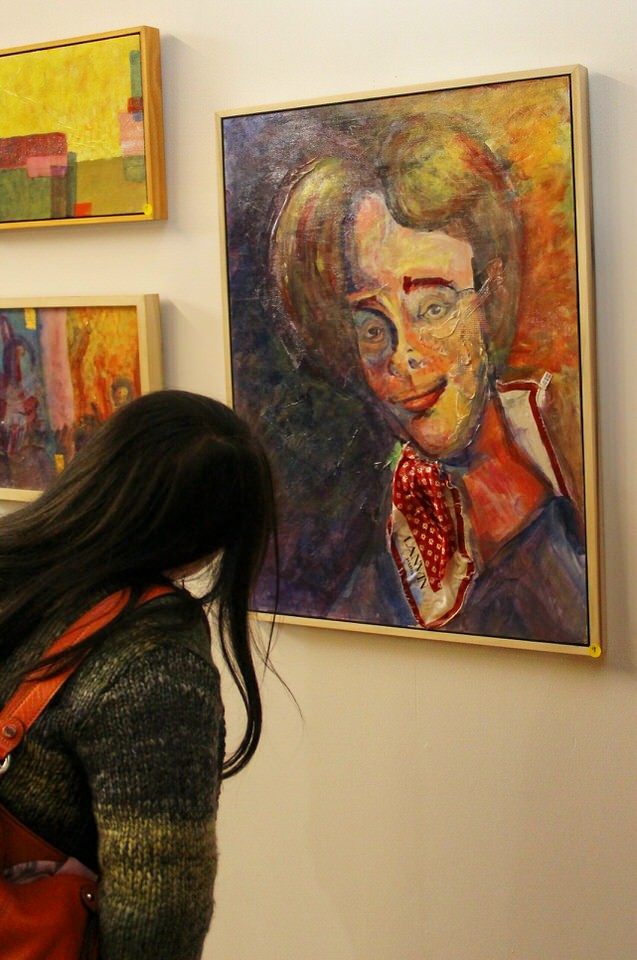 Viewing art by Kevin Stevens at CWOS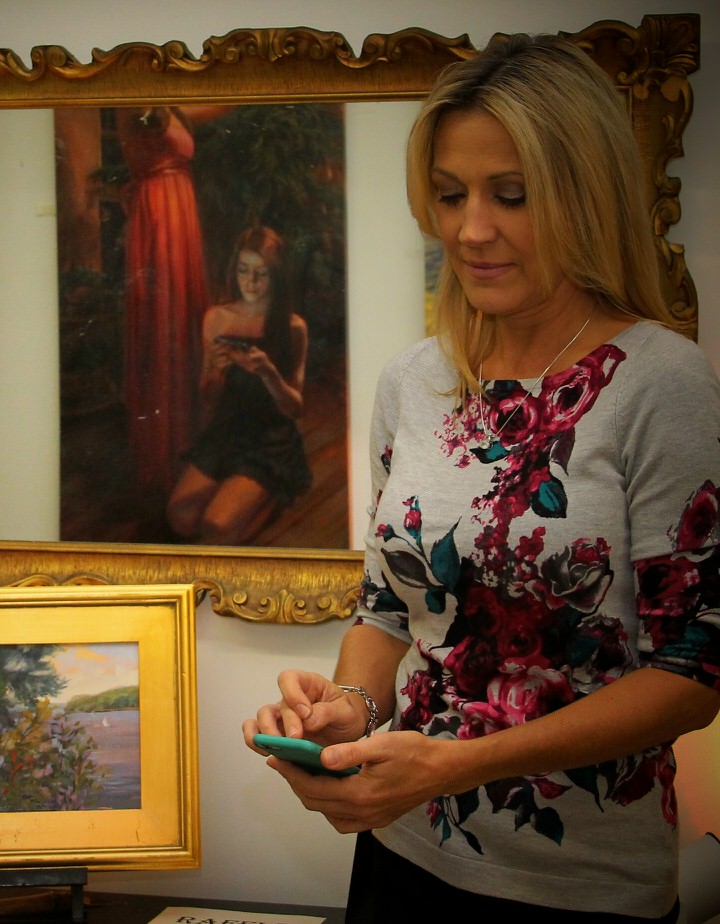 Artist Jacqueline Jones reflecting on a piece she painted (visible in the mirror)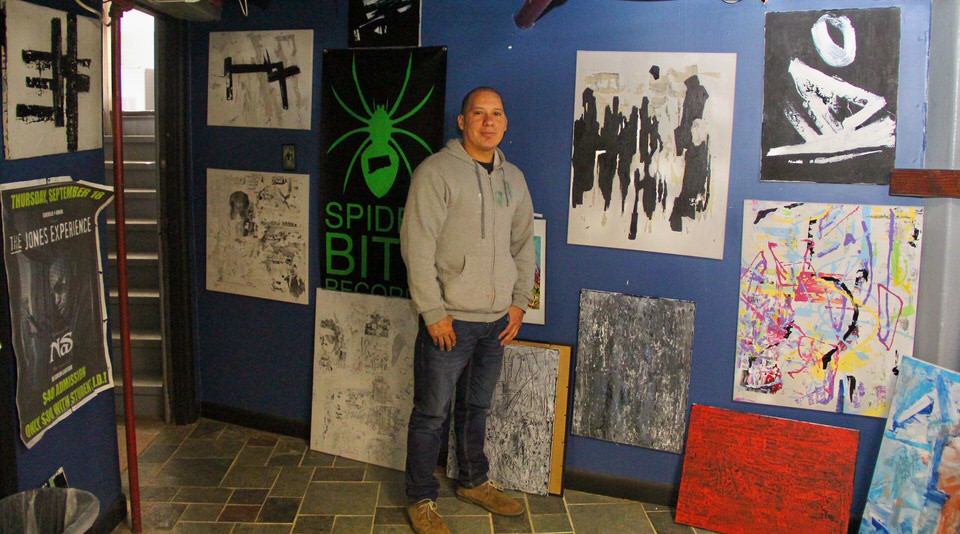 Spider-Bite's Underground Recording Studio in Erector Square shows off some original paintings by Eduardo Alvarez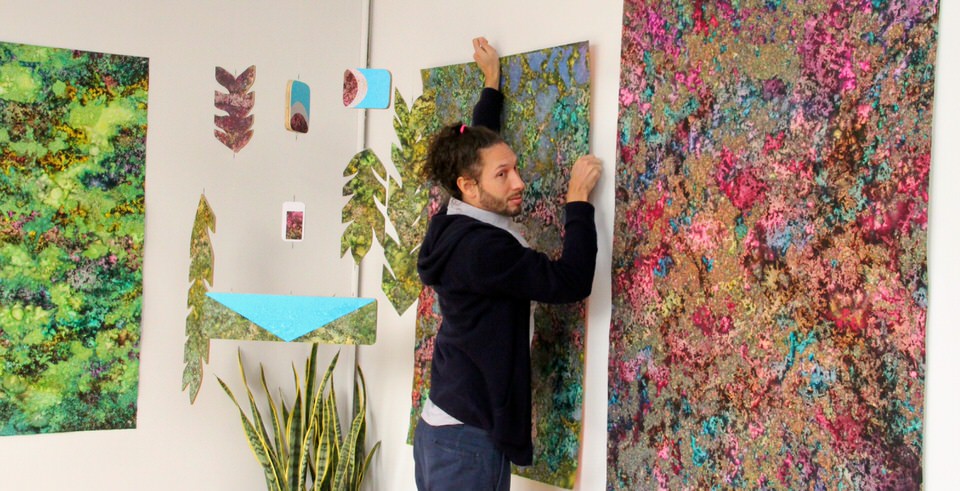 Artist Andre Eamiello hanging a few additional pieces for C.W.O.S.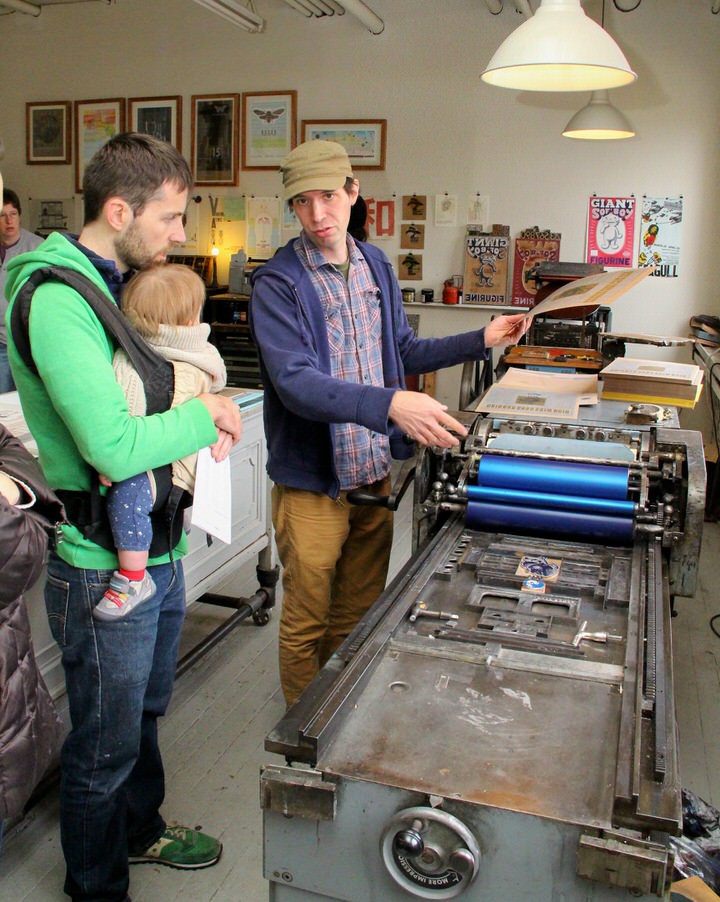 Real-Time Printing In Action with Jeff Mueller of Dexterity Press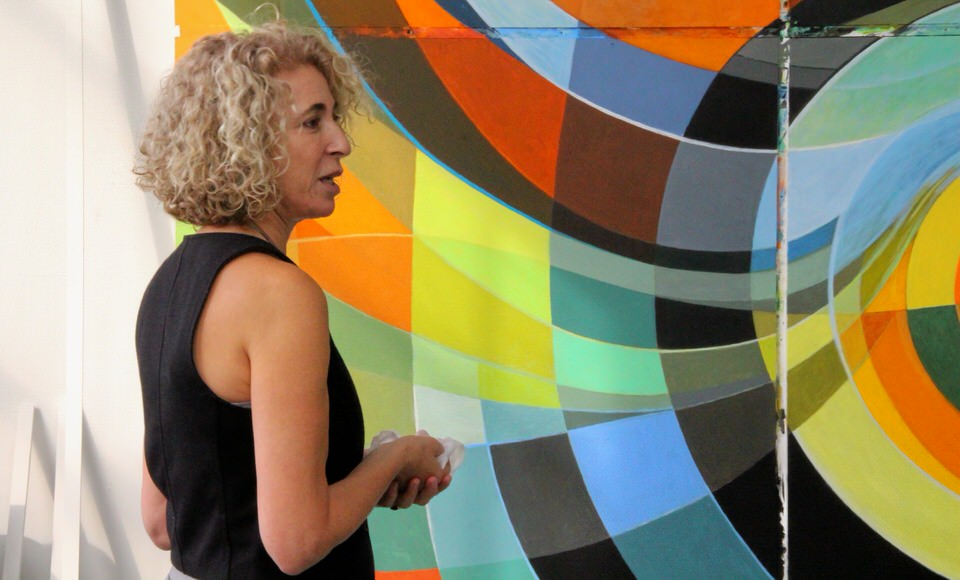 Abbie Rabinowitz discusses her art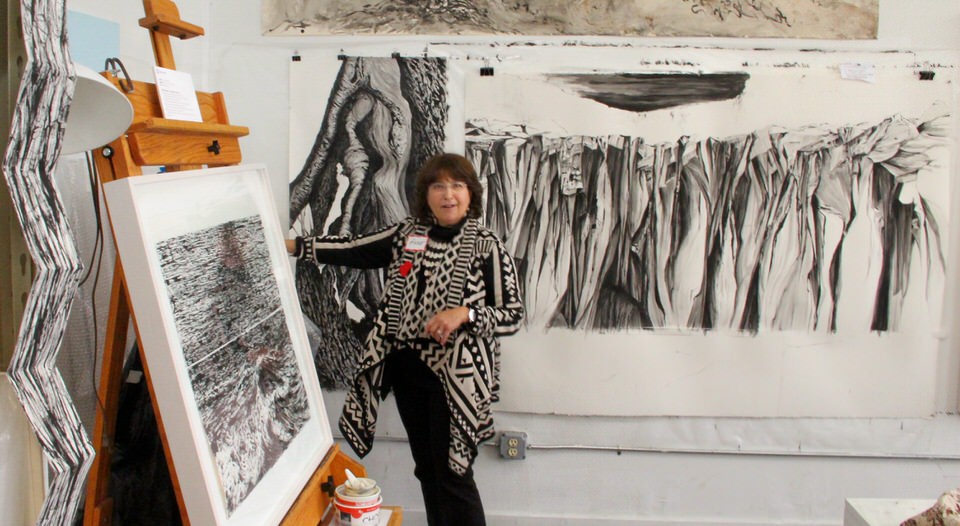 Anne Doris Levine Eisner discusses some of her pieces
Artist Kathryn Frund stands before one of her pieces, "The Word"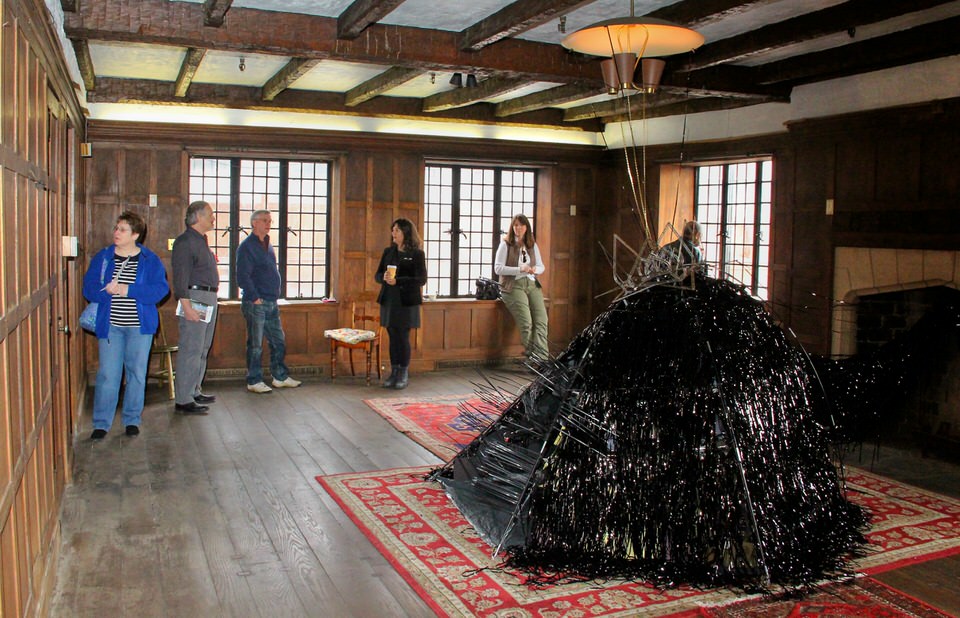 Artist Martha Willette Lewis (center) discusses her piece in A.C. Gilbert's office, on the top floor of Erector Square
All Photos © Mike Franzman
view additional coverage by Yogasai Gazula here.