Jordan's Furniture is moving in, and renovating,
the old unused New Haven Register Building in New Haven, CT.
A furniture staple in Massachusetts & Rhode Island, this will be their only Connecticut store.
And for good reason: It will be more than a furniture store, it will be an experience!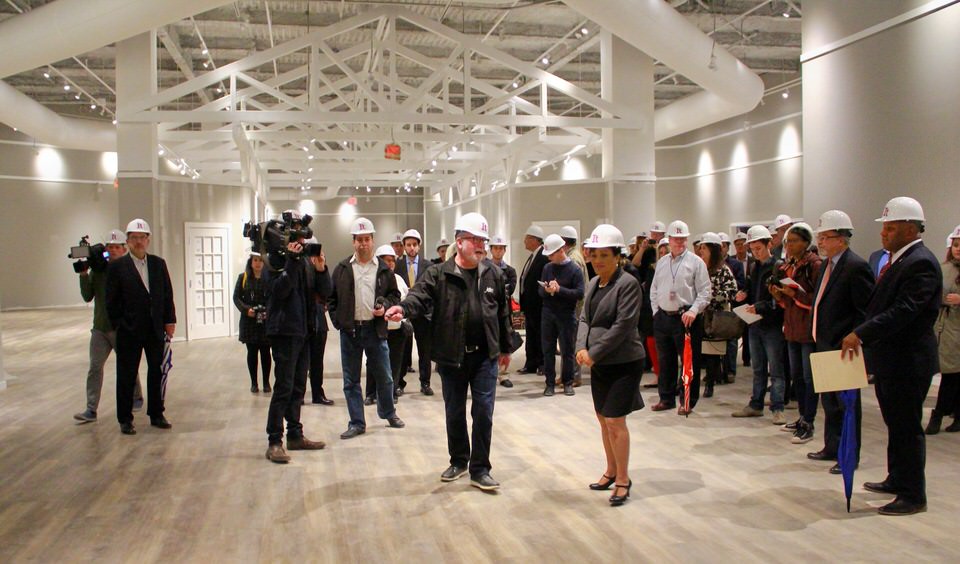 Still a very active construction site, hard-hats are mandatory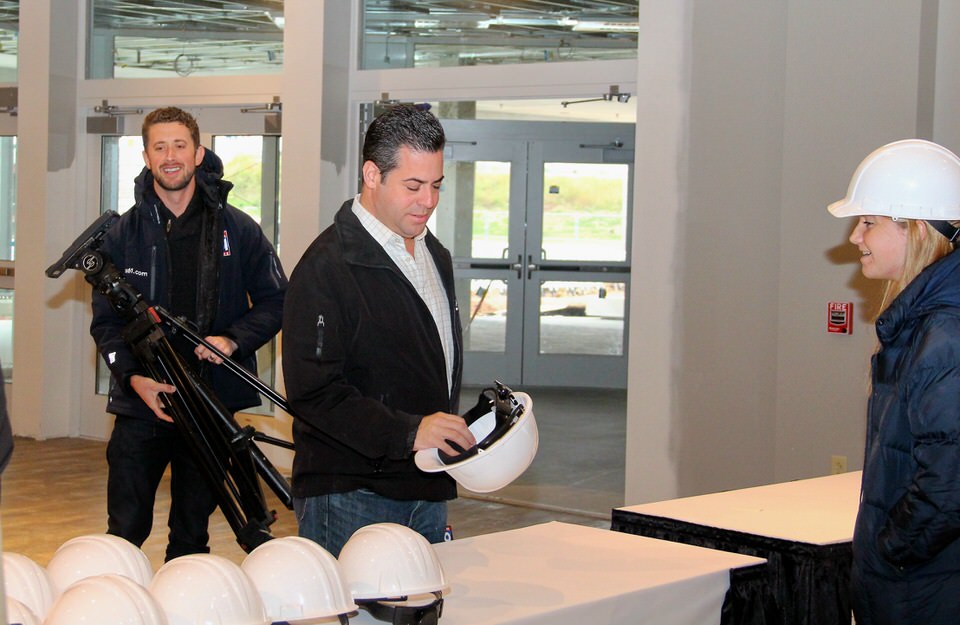 News Reporter Matt Scott chooses a hard-hat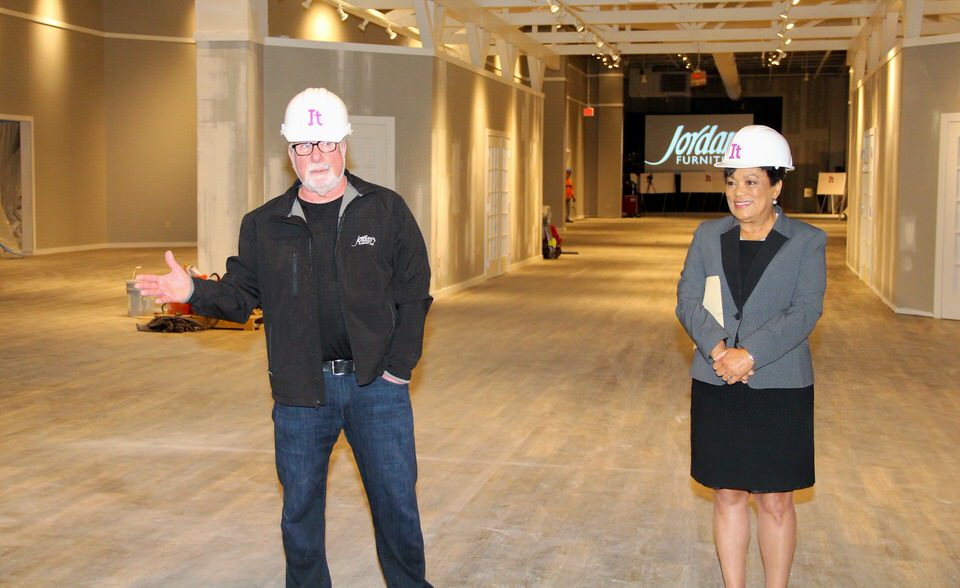 Jordan's Furniture CEO Elliot Tatelman and Mayor Toni Harp at the press conference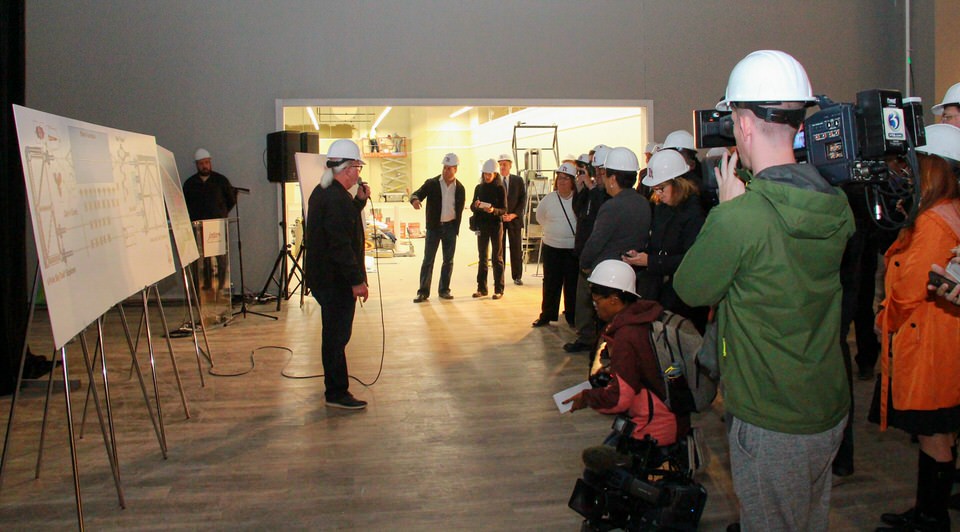 Jordan's Furniture CEO Elliot Tatelman explains the layout, and the additional surprise…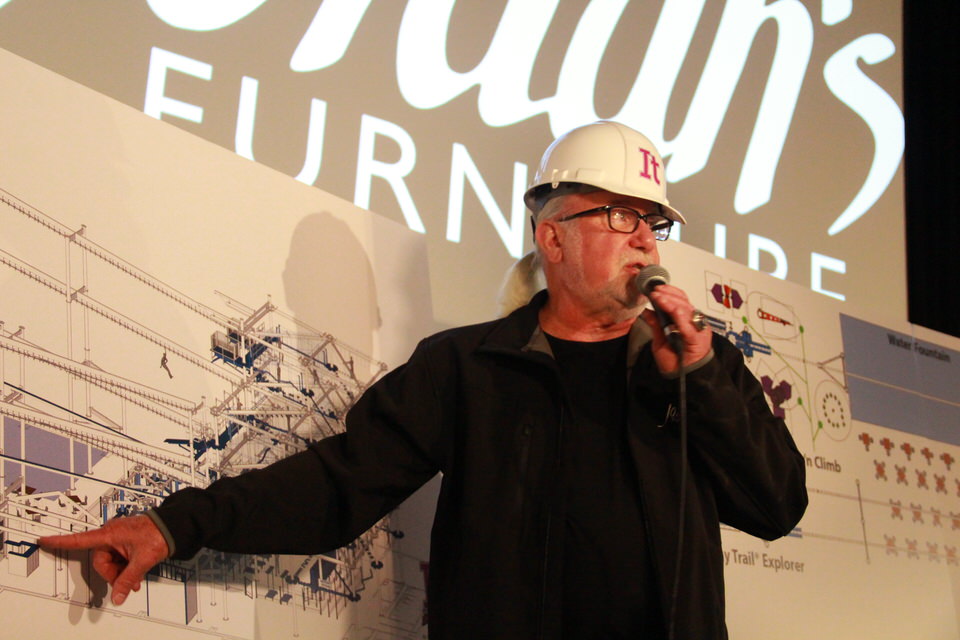 …the store will also contain the world's largest indoor climbing ropes park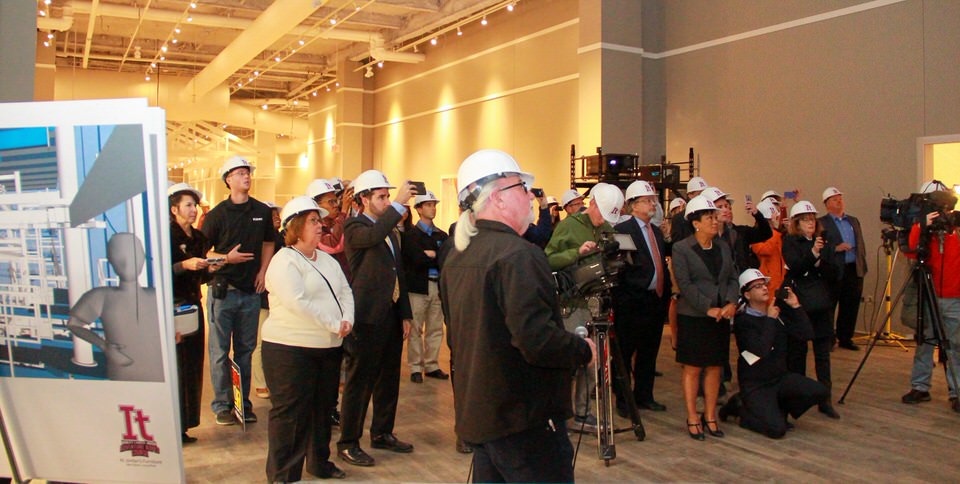 It will feature zip lines, choreographed water fountains, make-your-own pizza, ice cream, and more!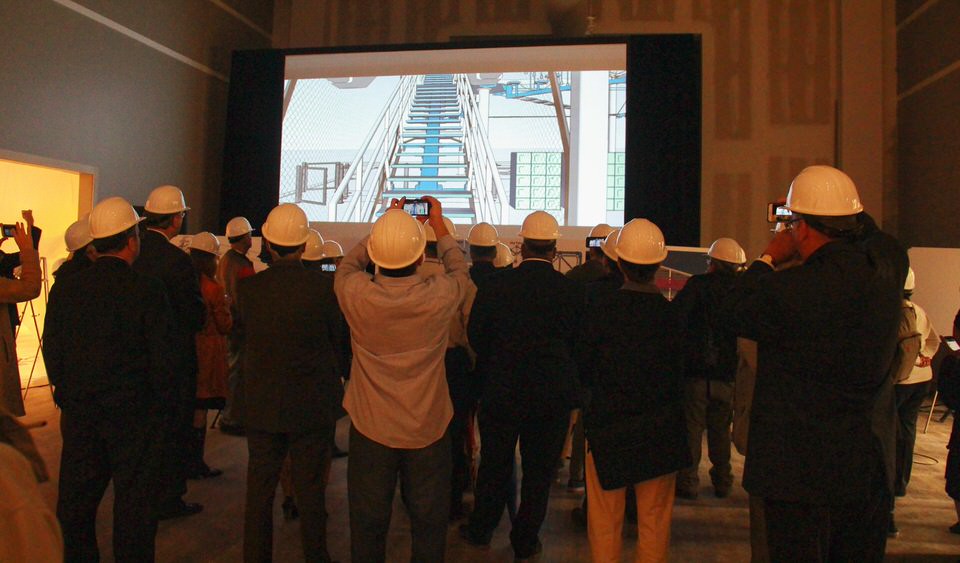 The Climbing Park & Zip Lines explained on video
Adjusting one of the over 1000 water nozzles…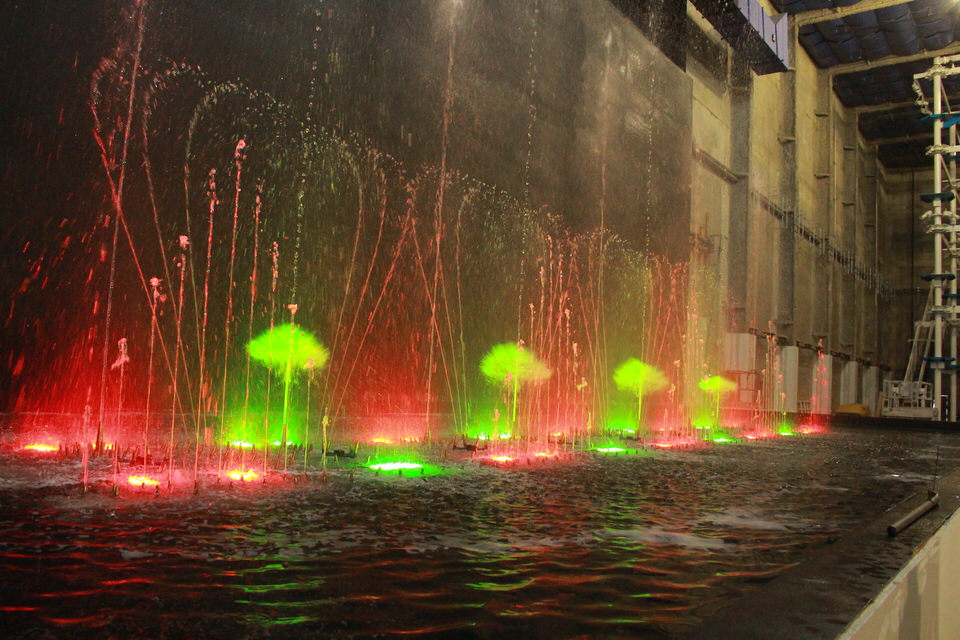 Still under construction, but already the fountains are impressive!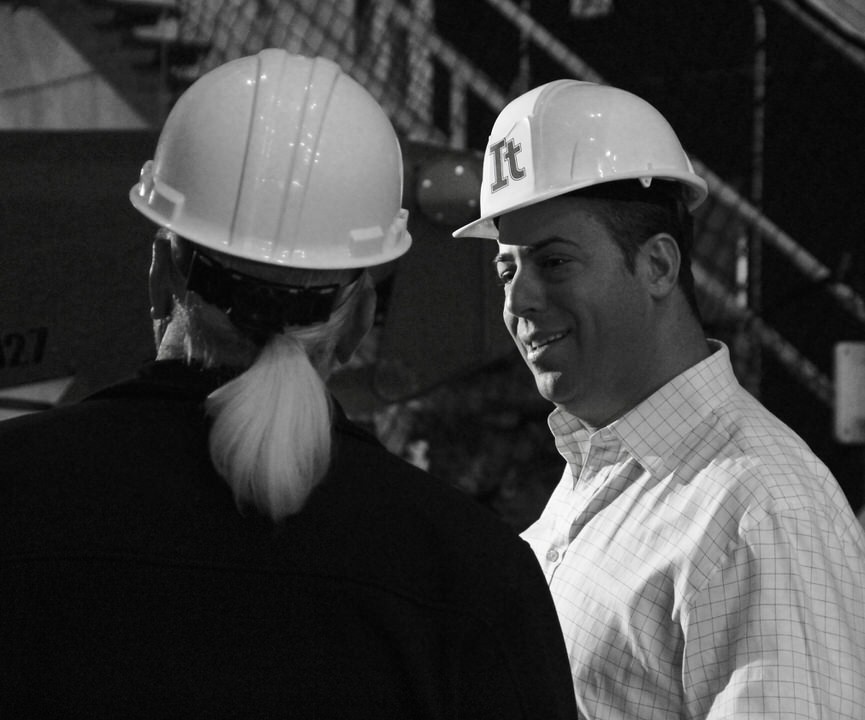 Elliot Tatleman & Matt Scott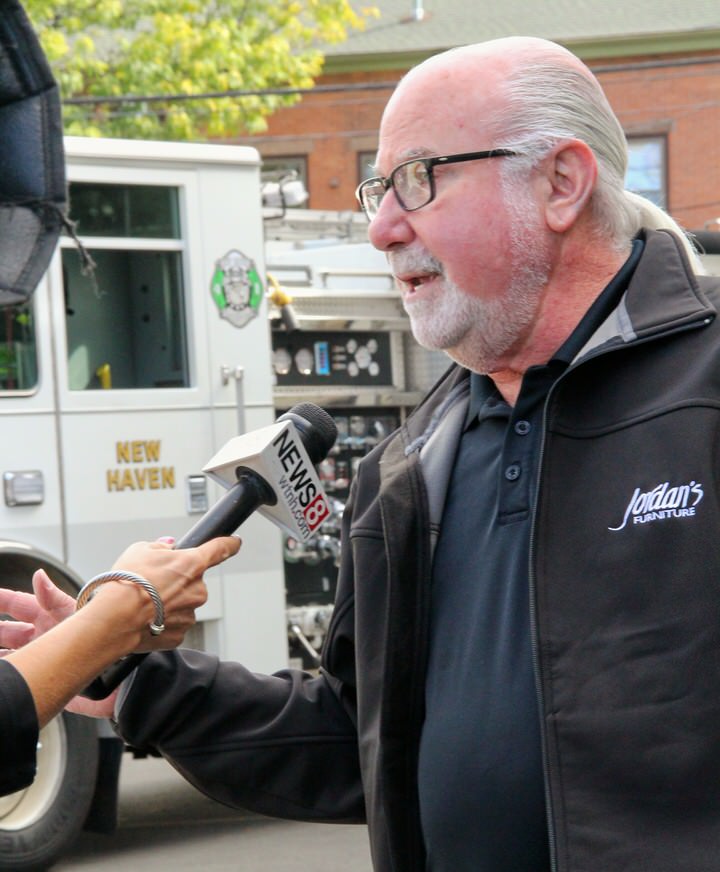 Elliot talks to News8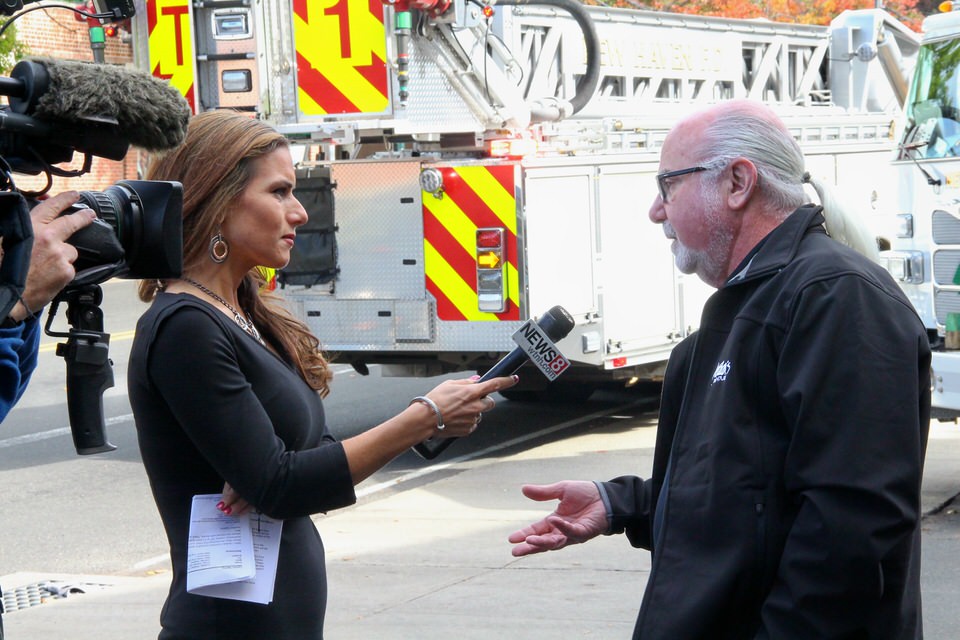 Jordan's Furniture CEO Elliot Tatelman on camera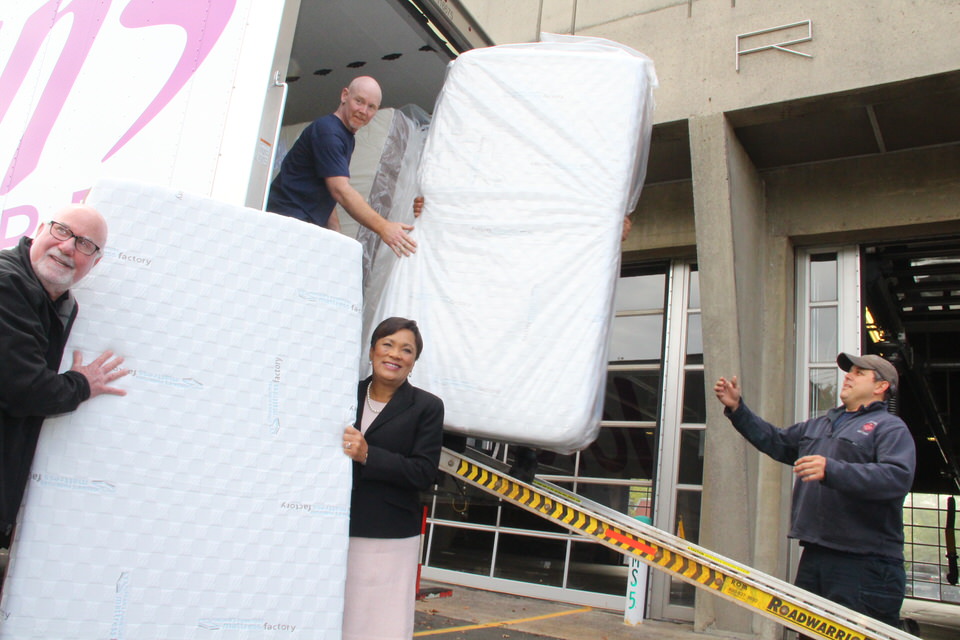 Last month, Jordan's Furniture donated brand new mattresses to the New Haven Firehouses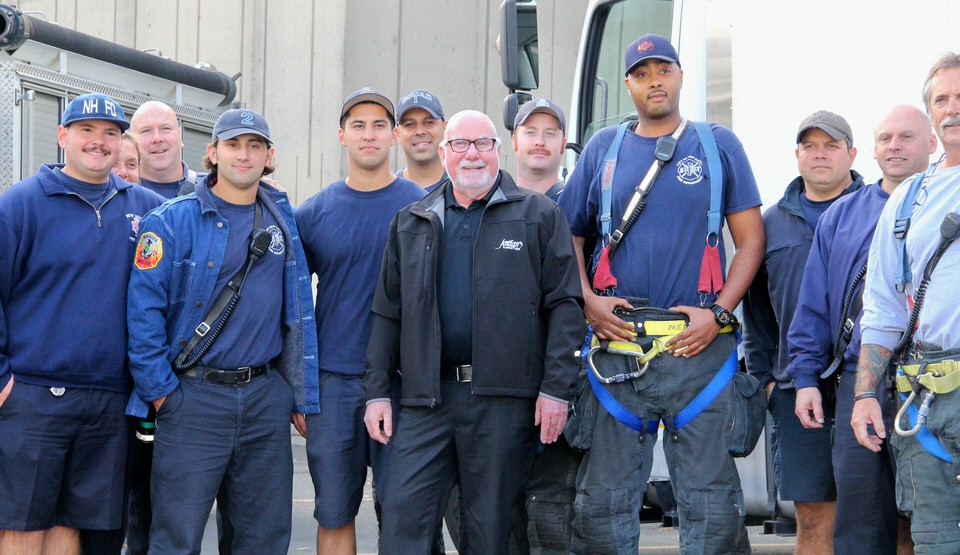 Elliot & the New Haven Fire Deparment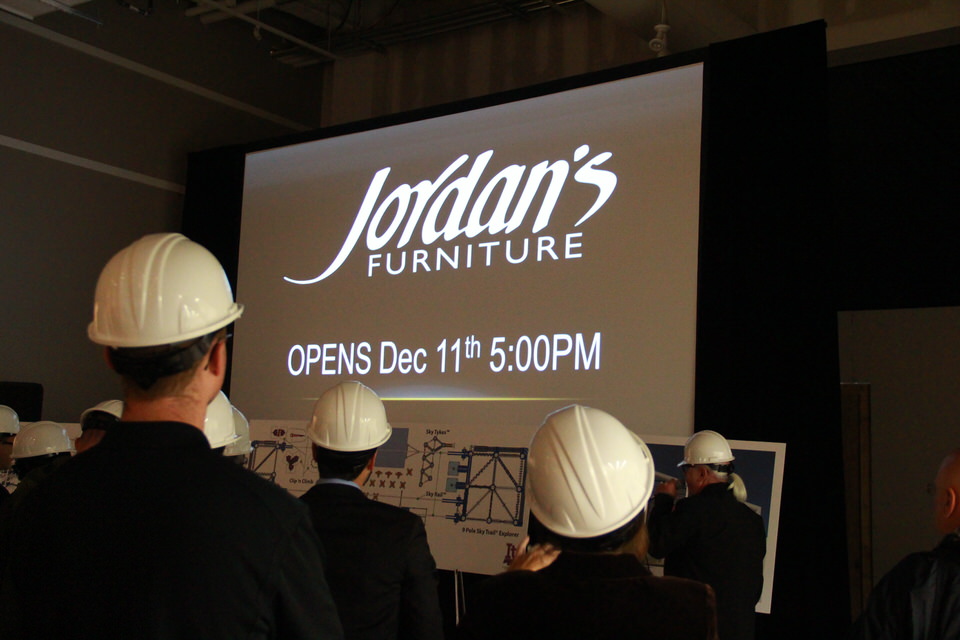 Jordan's Furniture opens December 11th on Sargent Drive in New Haven

All photos © Mike Franzman