We usually hear from
artists at exhibitions or workshops. Yet, hardly do we get to spend time
with them in their workspace, or with their
thoughts, tools, or unfinished work. Recently I got to do just that on a visit to Perry's studio where I had the opportunity to go through his giant collection of work and explore the different phases it's taken. Check out what he is up to below:
Perry in front of a large scale painting he's currently working on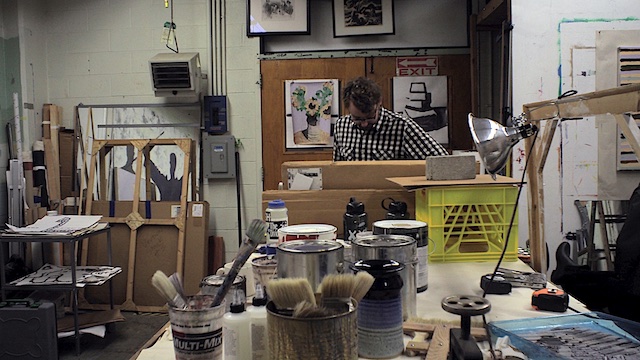 Flipping through some past work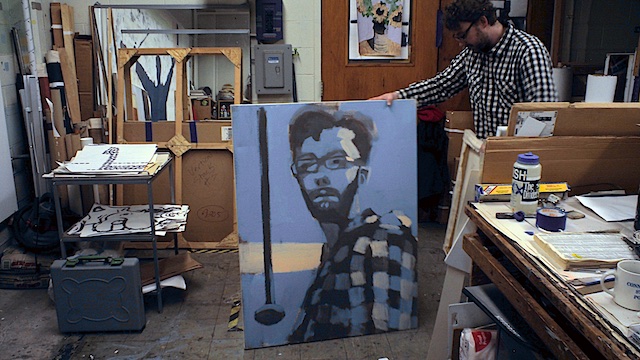 A self portrait
DV: What sort of work are you making these days?
PO: I make paintings about form, space, and perception. I'm interested in
how our brains construct images out of visual "cues", which
is a function of our most ancient reptilian brain so it is programmed into our core being.
Images have power over our thoughts and emotions and I am
fascinated by different ways to control, or not-control, these
perceptions.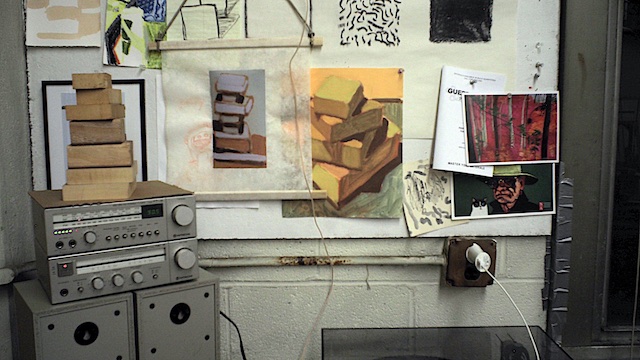 One of Perry's still life sets atop his radio. Similar arrangements provided inspiration for the images tacked up.
DV: Why live and make art in New Haven?
PO: Proximity
to the cultural hubs of Boston and NYC, and a population that
appreciates, honors (and buys) art! A lot of places I have lived
don't honor artists the way they do in the northeast. People don't
look at you funny when you say you're an artist here. Plus it's a
great small city with a lot going on and really interesting people
and of course Yale keeps us on our toes.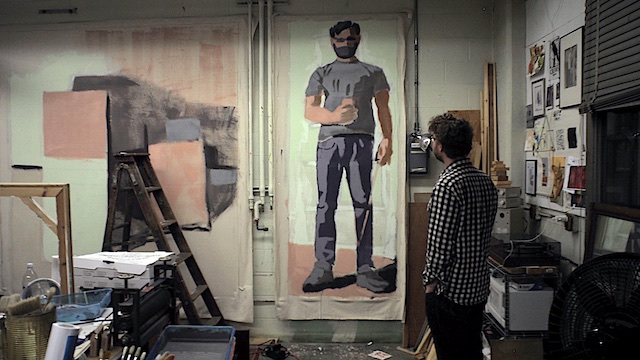 A couple of large scale paintings in the works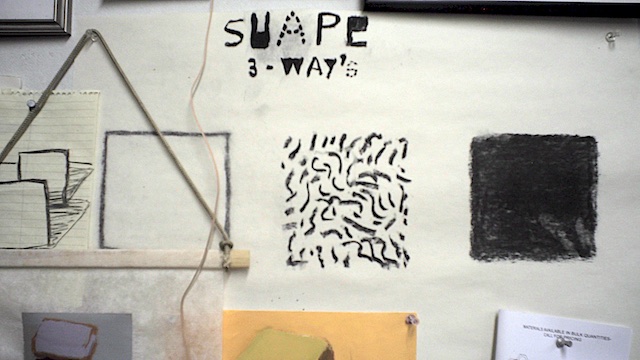 A glimpse of Perry's process
DV: What
part of New Haven's art scene are you excited about right now?
PO: What's
happened over the last couple years is more and more artists are
settling in New Haven, and you have Yale MFA grads sticking around
and making New Haven their home. It's less expensive to have a studio
here than New York, but you still have access to the New York scene
if you want it, you also have a state that has some of the biggest
art collectors in the world and (more or less) sophisticated art
tastes.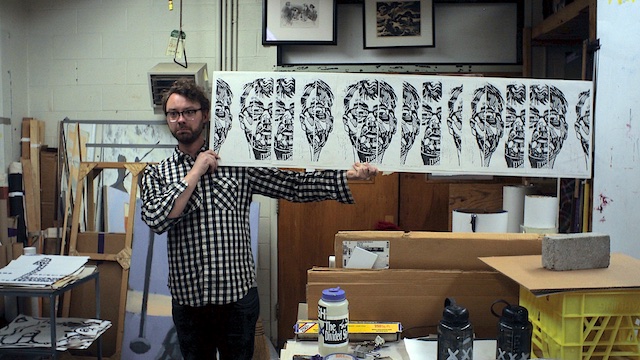 A Perry film strip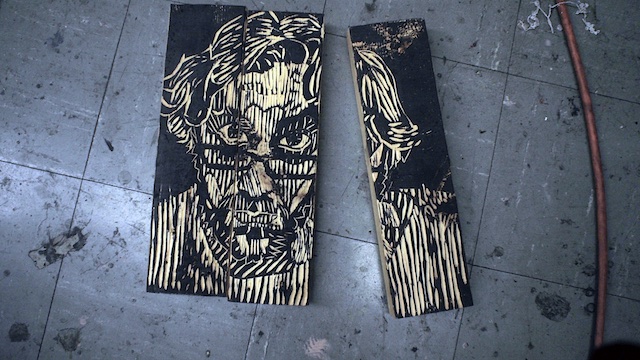 A wood cut
(continued from above) The difficulty facing Connecticut right now is building the Connecticut "scene". You have people in Hartford who won't talk to people in New Haven and vice versa. You have the UConn thing going on, and other state colleges doing their thing, and artists who look past CT and focused only on New York. But what you're starting to see is more interaction and more of a cohesive scene of artists throughout the state, and people moving here and settling here, it's really a growing scene right now.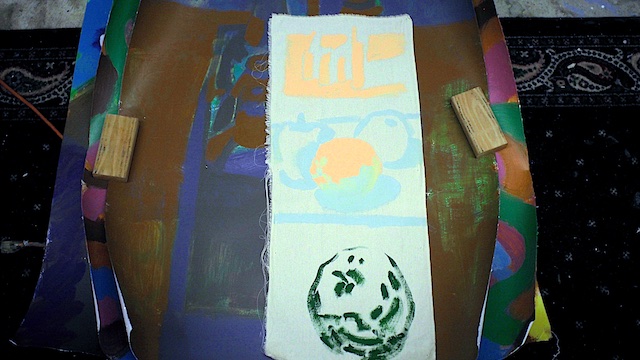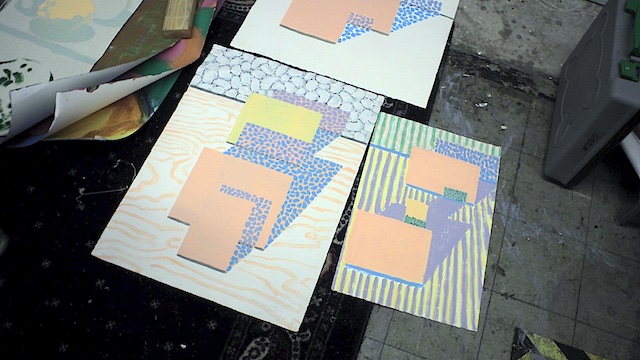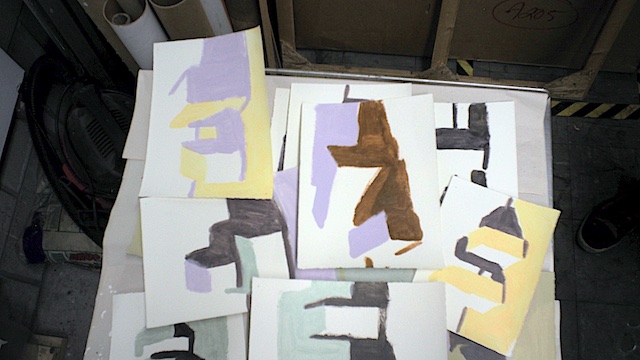 DV: Anything coming up we should be on the look out for?
PO:I'm working on a body of lithographs right now that I hope to find a
venue to show at, and I'm currently showing some recent paintings at
Silvermine Art Gallery in New Canaan, CT. But mostly I am looking
forward to time to make the art, I've noticed that phases of creating
and phases of showing the work seem to come in waves, and I just
finished a busy phase of showing my work and things are quieting down
now so its time to make new work and get ready for the next wave of
shows.
You can find more work and information from Perry at http://www.perryobee.com