The photos below are from the exhibition "Stories from Far and Near: Refugee Artists in New Haven" at the New Haven Museum and Historical Society (which runs until September 10th). The show features pieces covering a variety of art forms, from sculpture and painting to mixed media and photography – all made by refugee artists in New Haven (hence the title). It is poignant and beautiful all at once.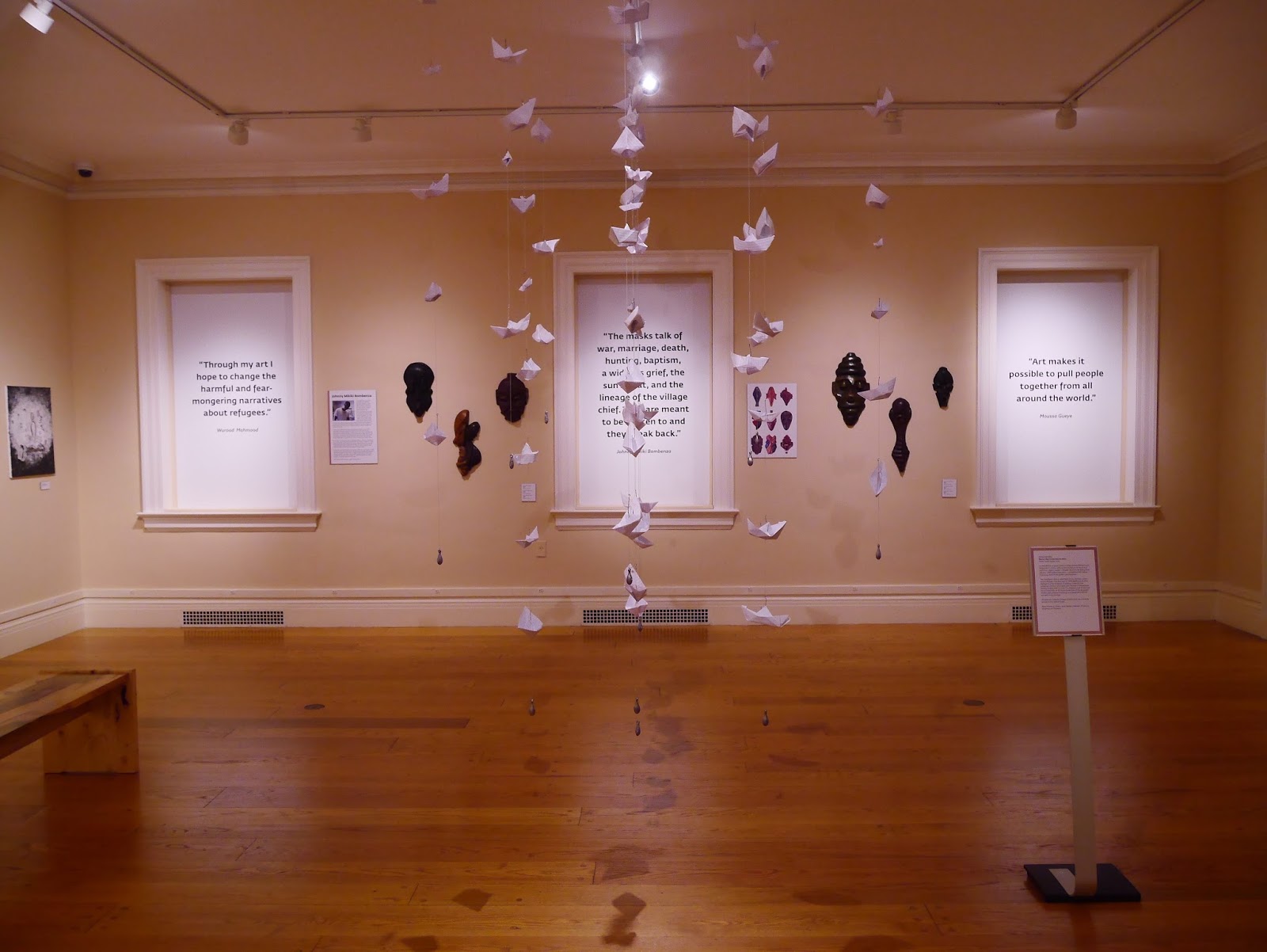 This hanging installation, Mama I Don't Know How to Swim, is made of boats created by Syrian refugee children, and designed by architect/artist Mohamad Hafez.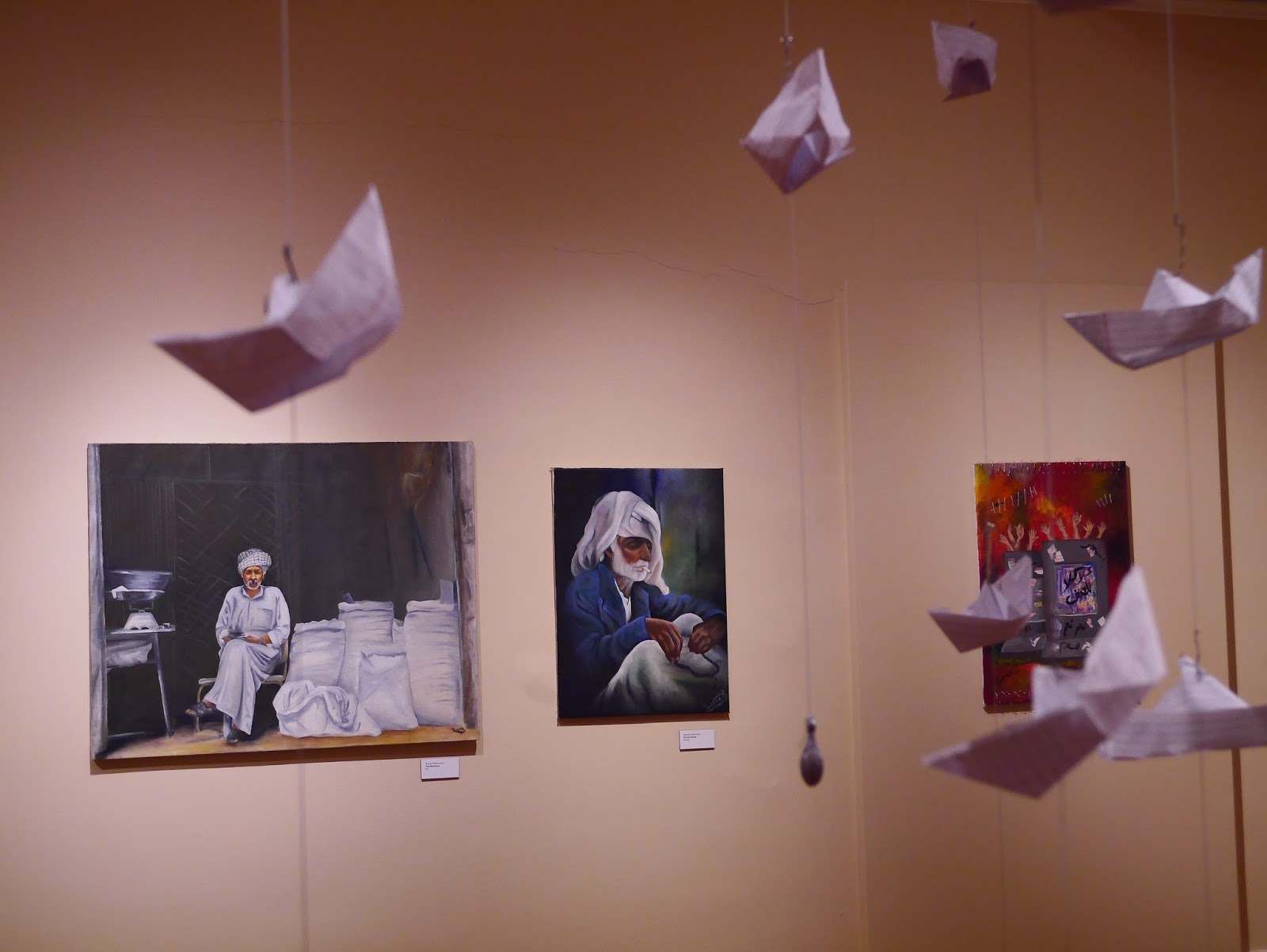 Paintings by Wurood Mahmood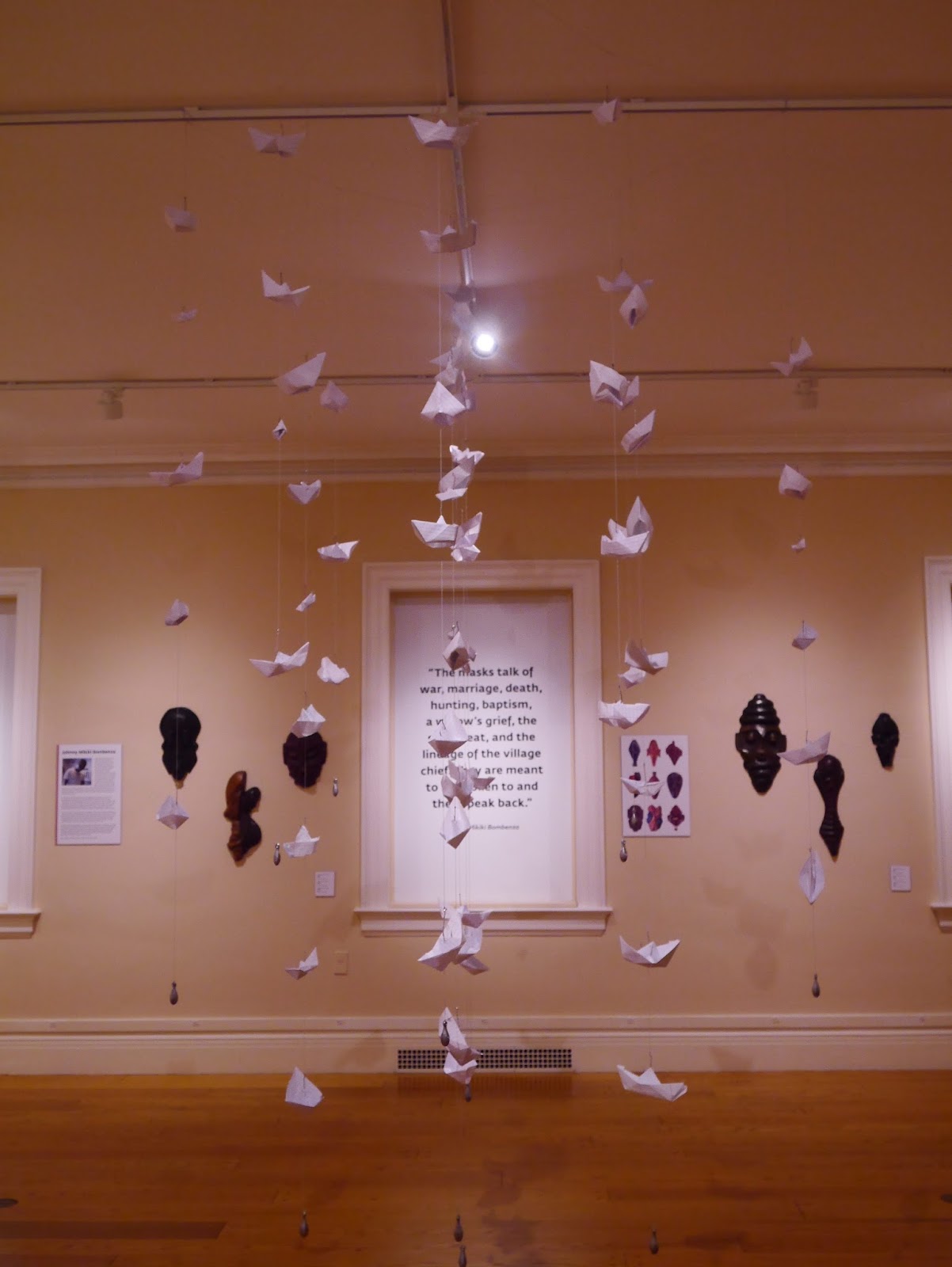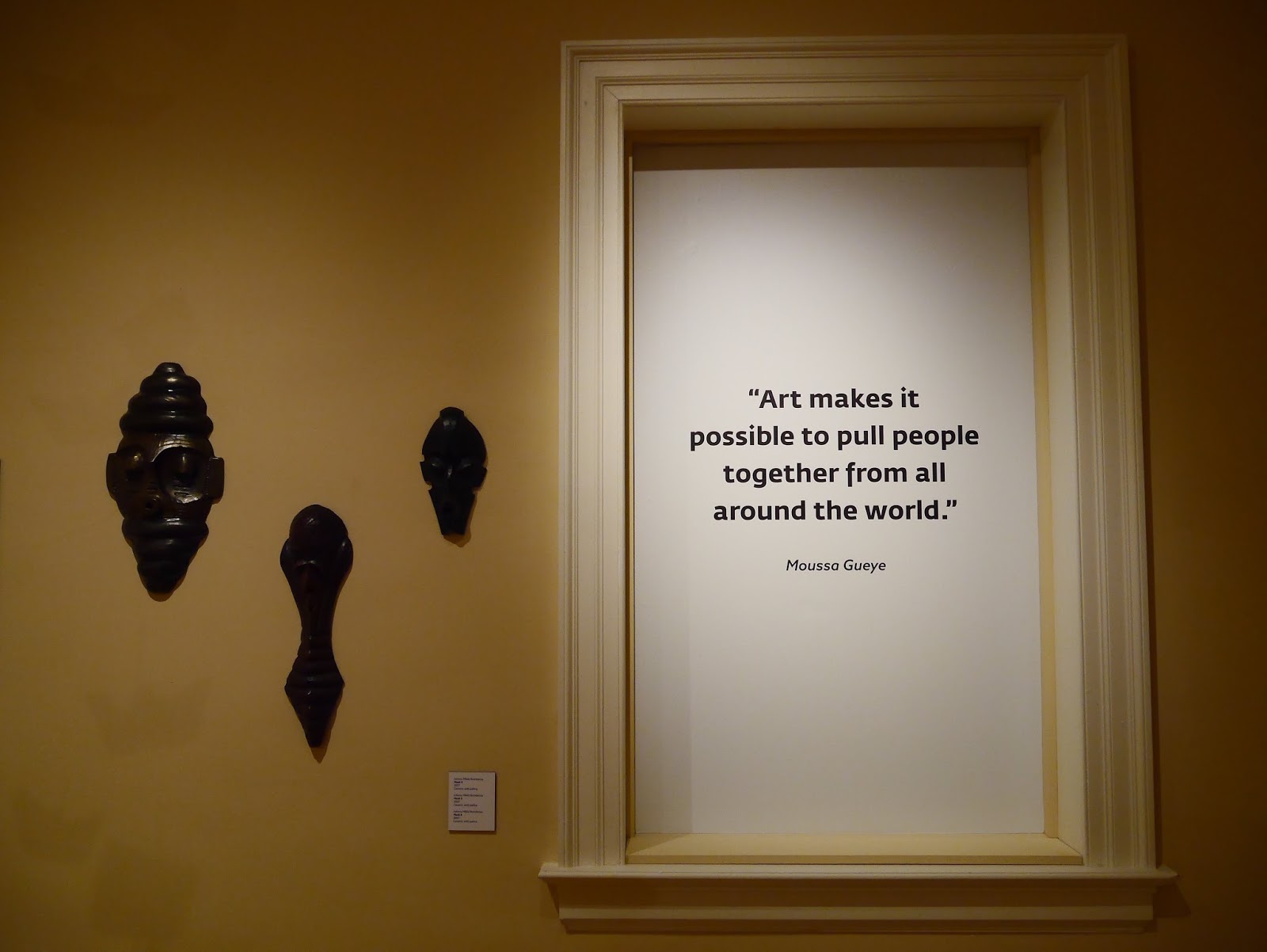 Masks made by Johnny Mikiki Bombenza, and a quote by Moussa Gueye.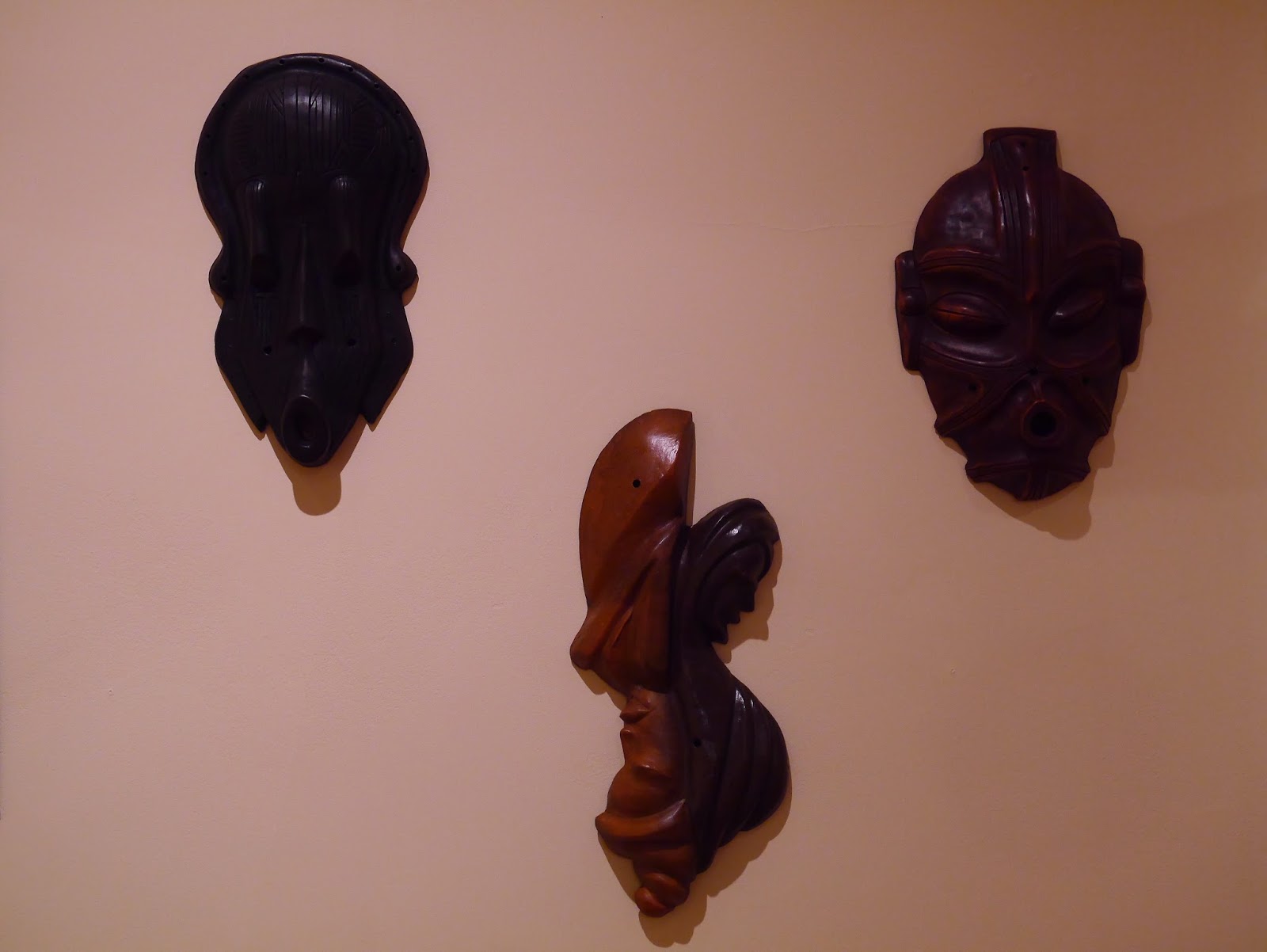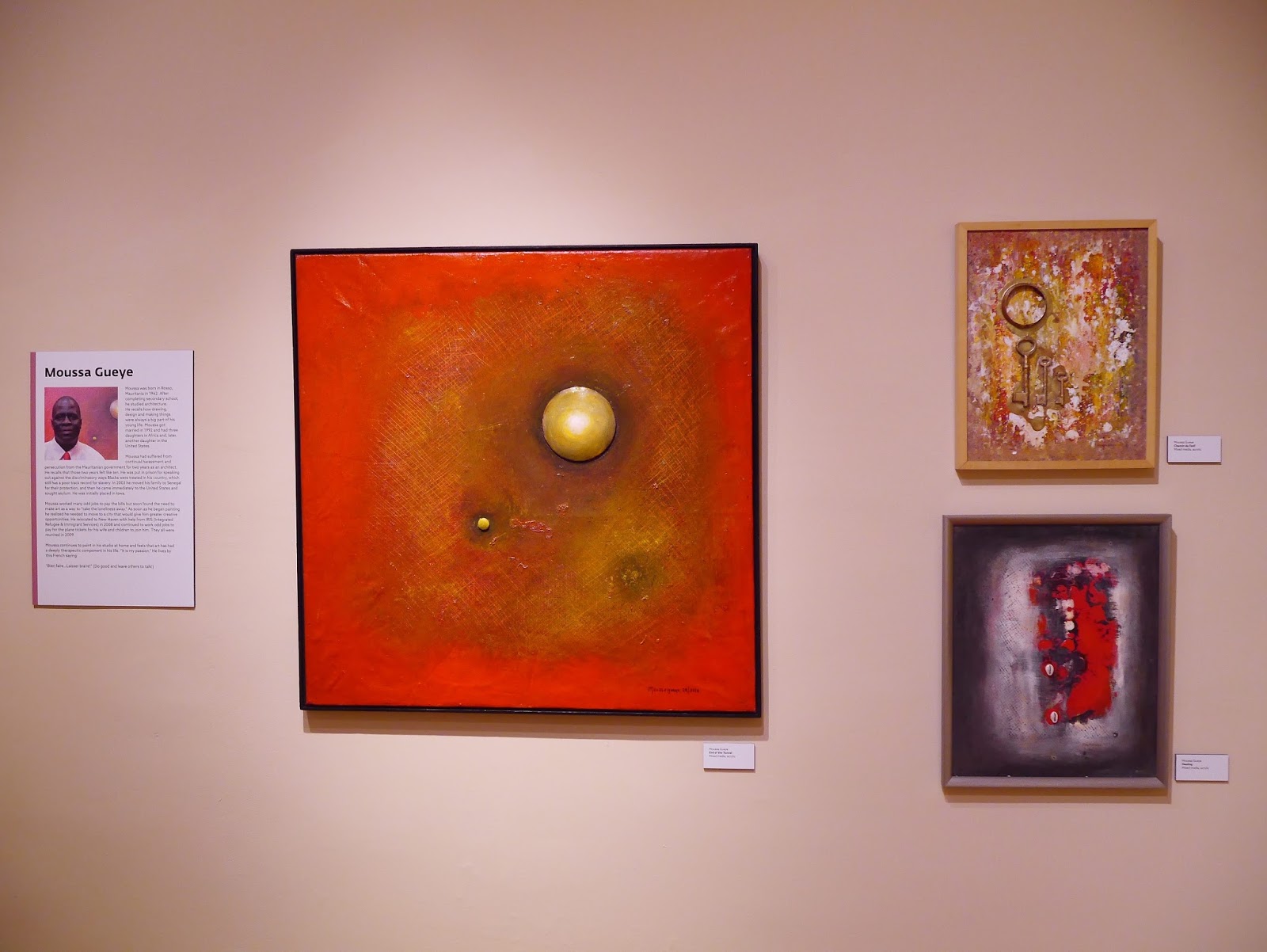 Works by Moussa Gueye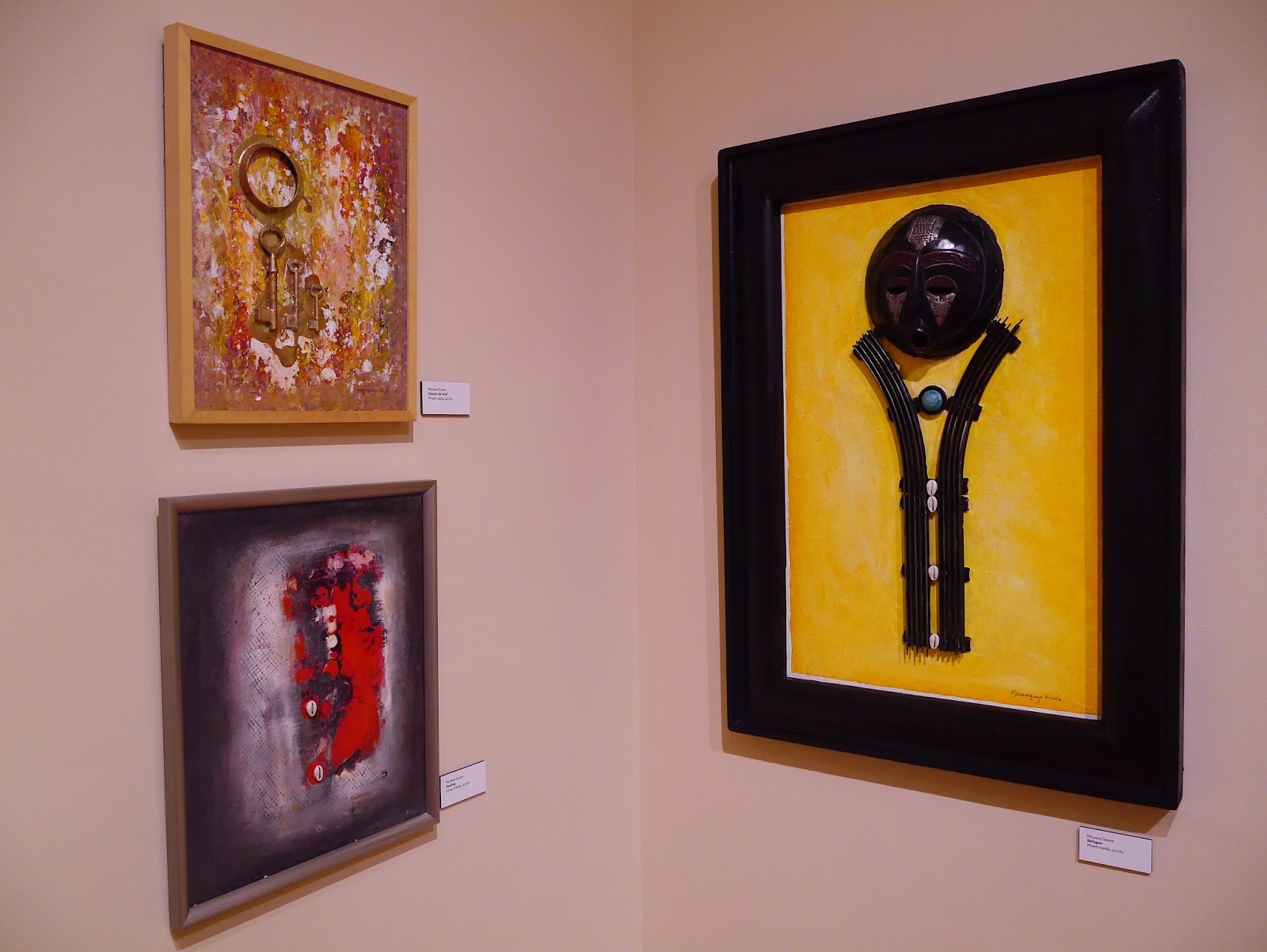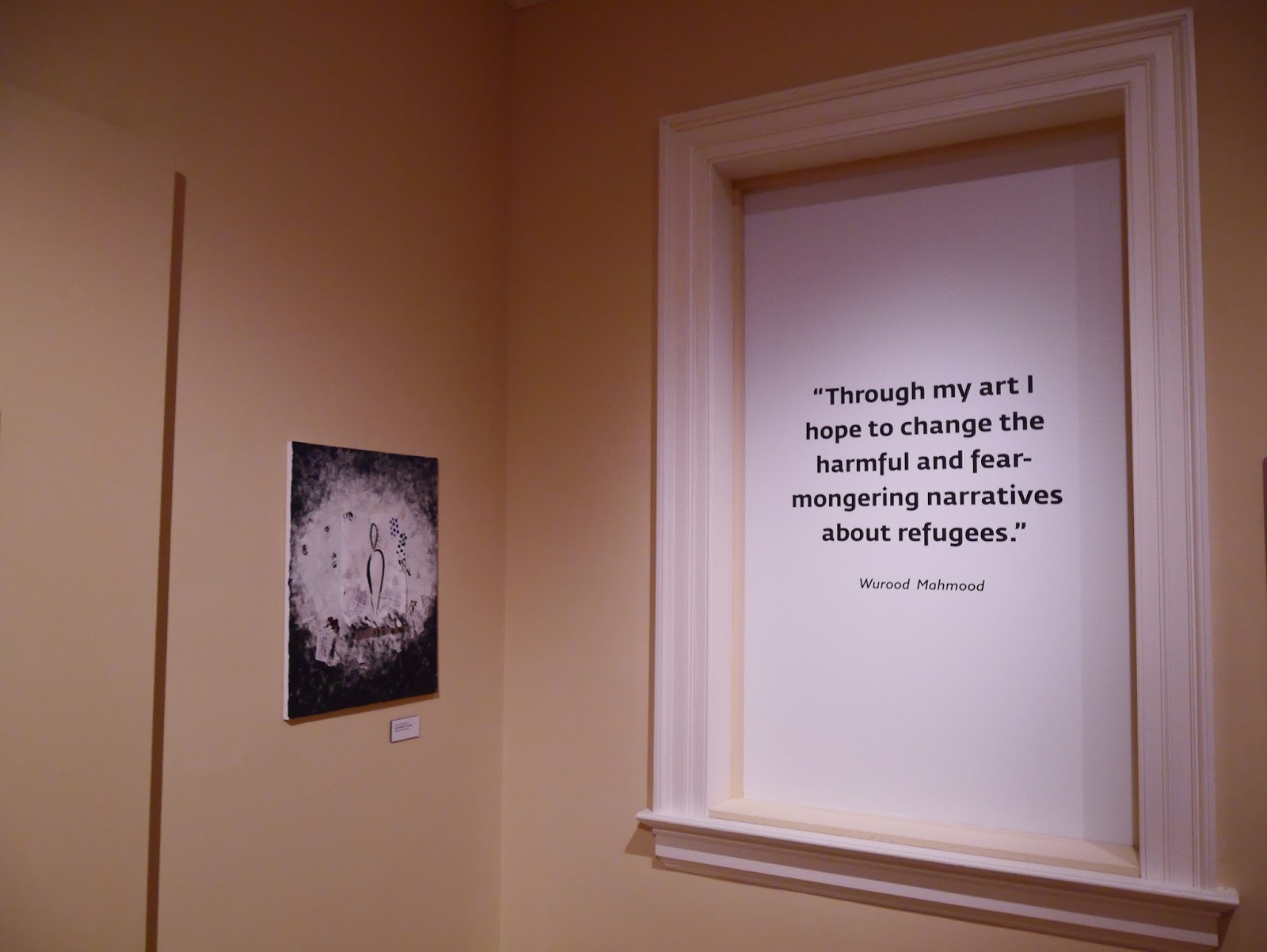 Painting and quote by Wurood Mahmood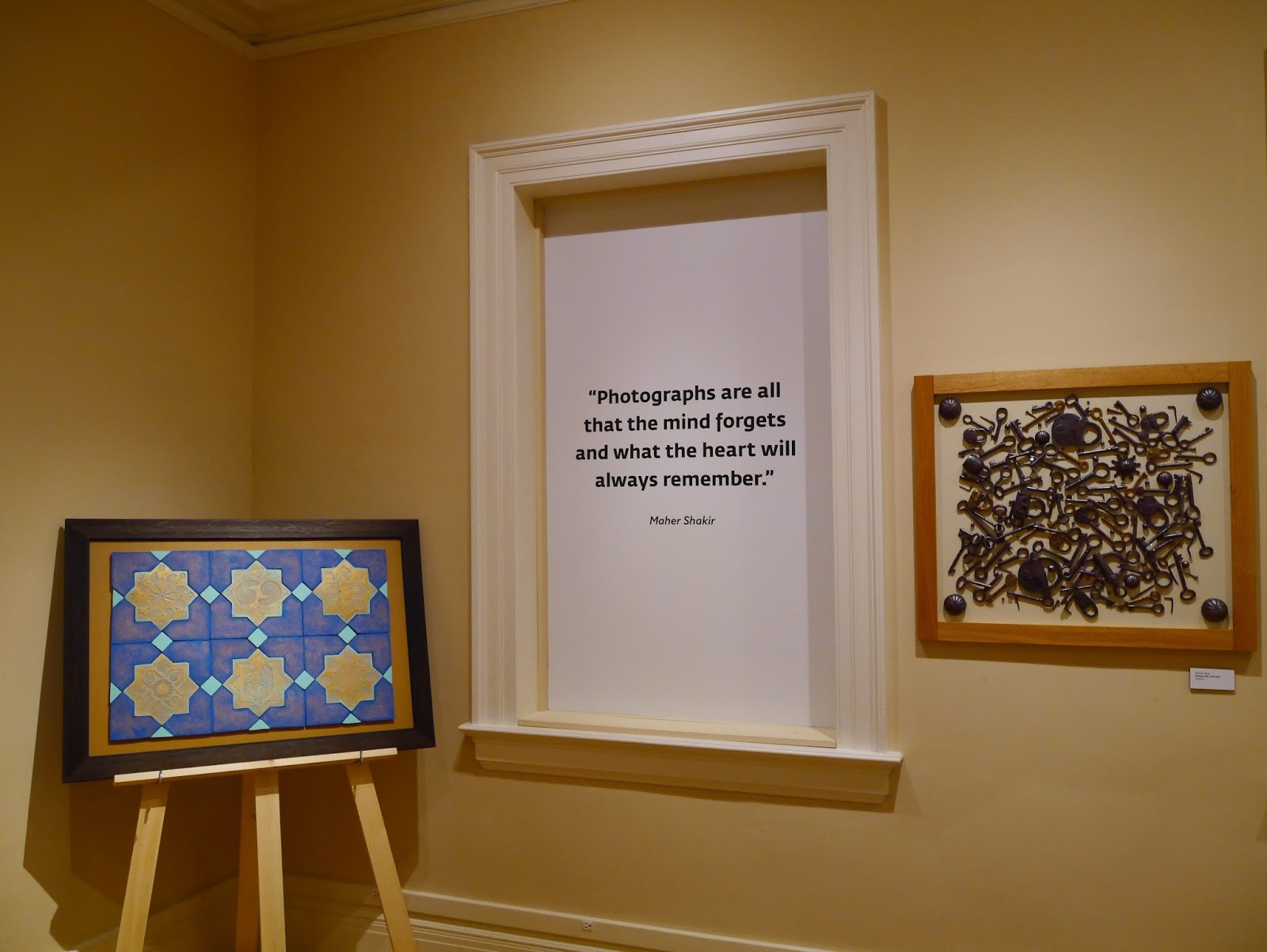 Artwork by Dariush Rose and a quote by Maher Shakir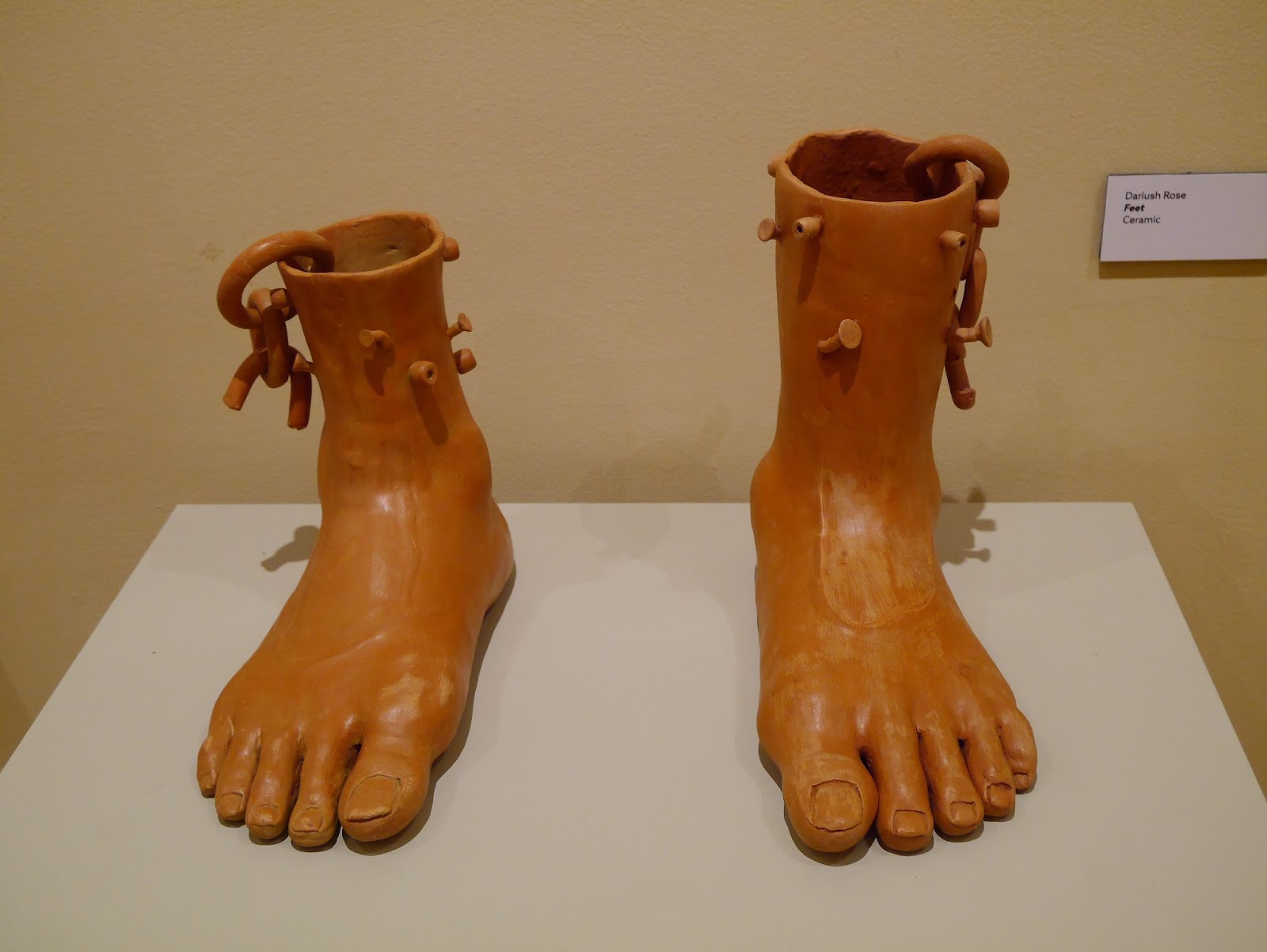 Feet by Dariush Rose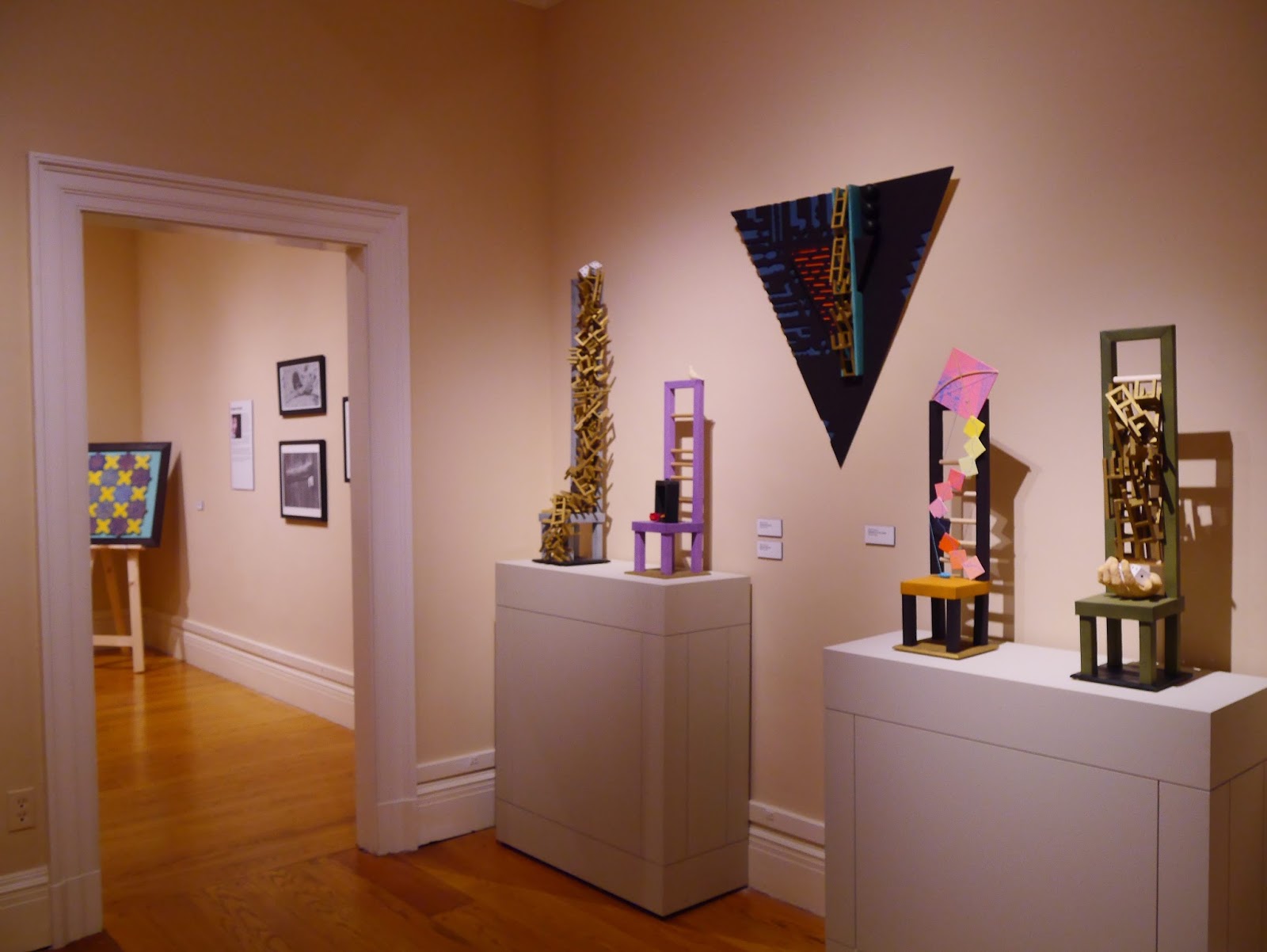 Mixed media works by Ridha Ahmed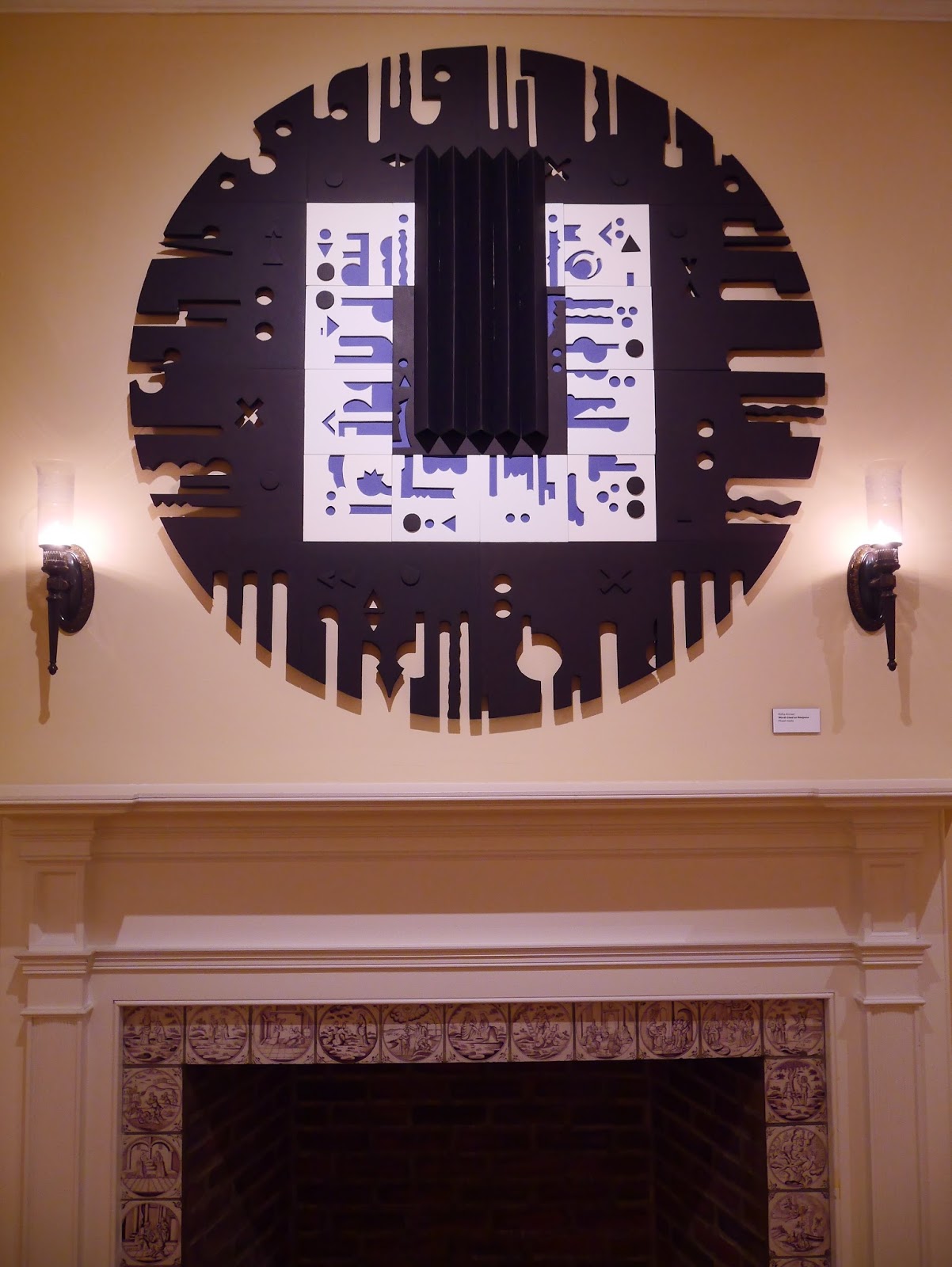 Words Used as Weapons by Ridha Ahmed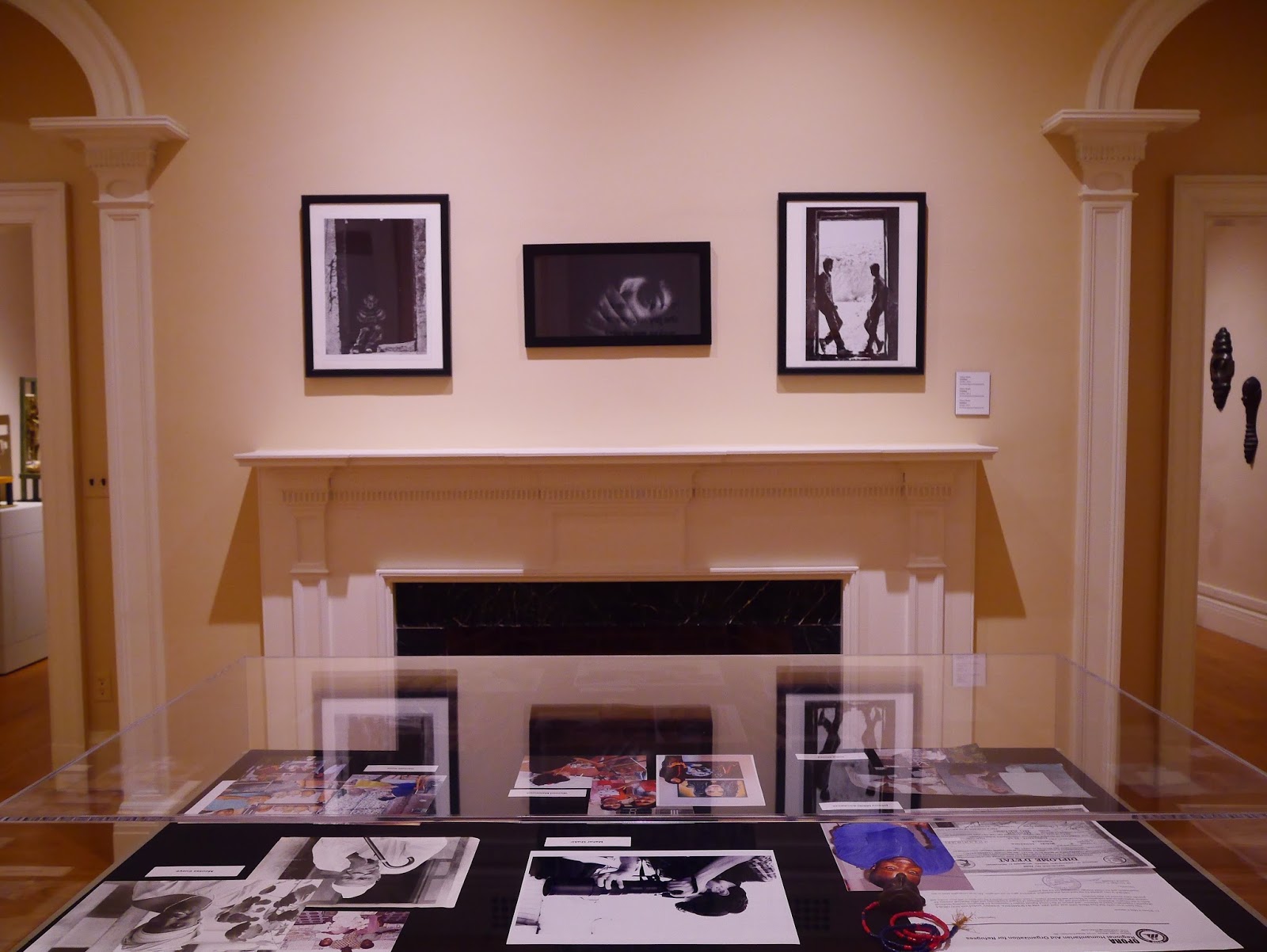 Photographs by Maher Shakir