Site Projects New Haven (www.siteprojects.org) is a cool public art organization that brings us exhibits by internationally known artists. The Felice Varini's Square With Four Circles in Temple Plaza is one of the most recognizable and known local installation.
In just under a month, we will see Night Rainbow, which will be a laser light rainbow beamed across the entire City from dusk until 1:00am April 24-27. That is going to be SICK and I can't wait to take pictures of it. For more info about Night Rainbow, visit: ww.nightrainbownewhaven.com
Last night at Bar, Site Projects put on All-A-Glow, a benefit party that kicked off the one month countdown for Night Rainbow. There were LED hula hoopers, L.S. Aristotle on the turntables, face painting, a live painting demonstration by Kwadwo Adae, and a musical performances by Sun Dagger and Fake Babies.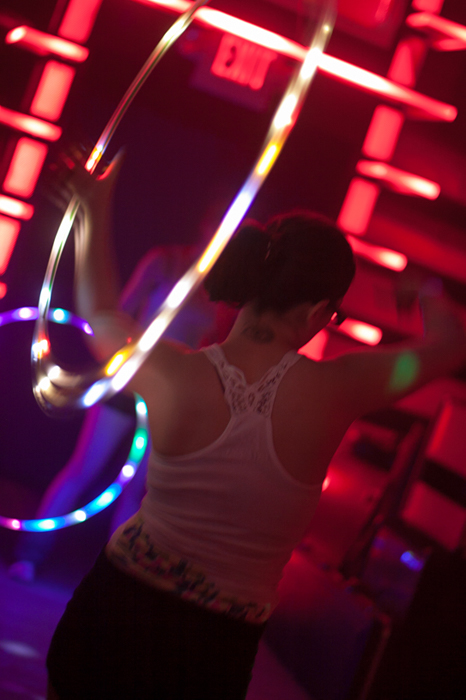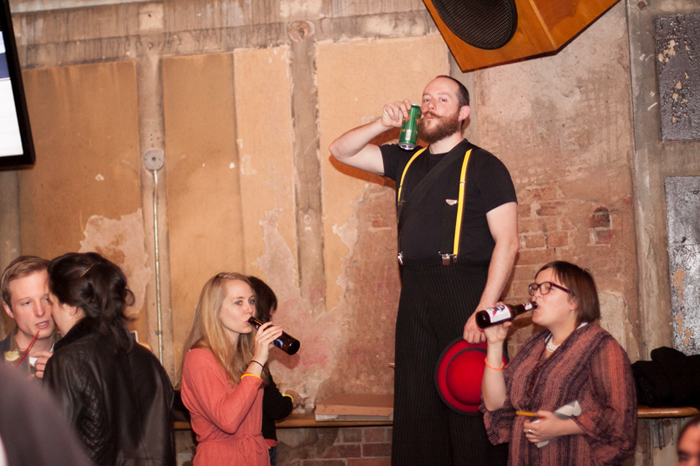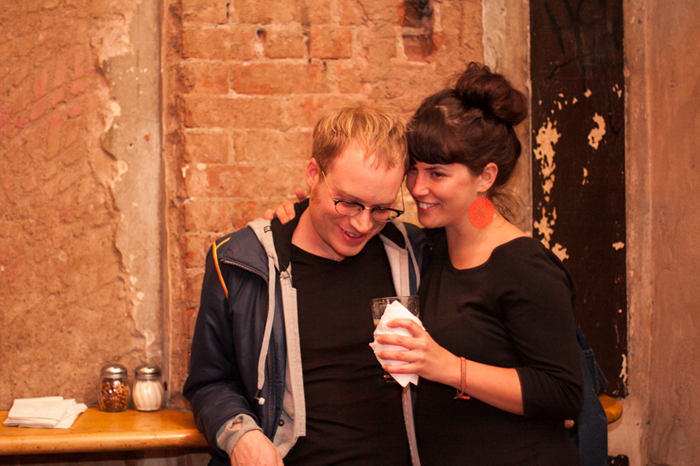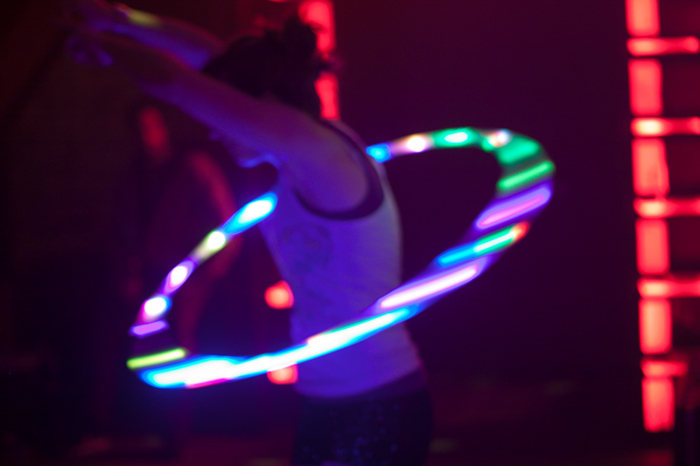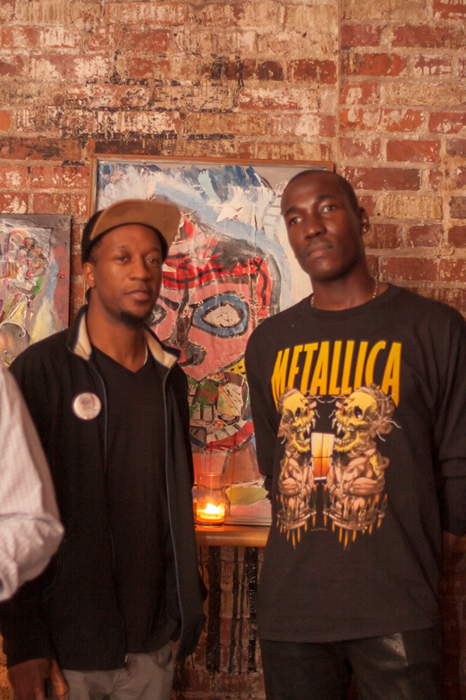 Bob Albert (left) with painter Gordon Skinner standing in front of one of his pieces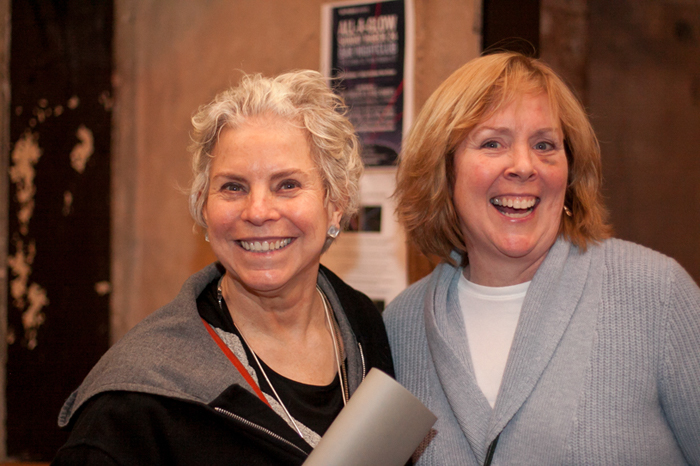 Laura Clarke (left), head of Site Projects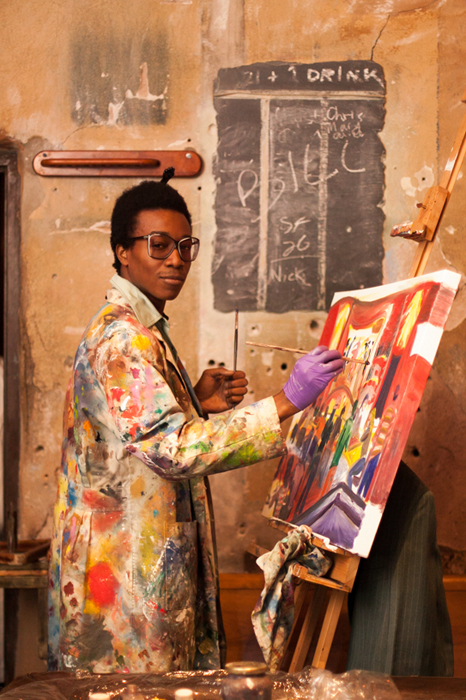 Kwadwo Adae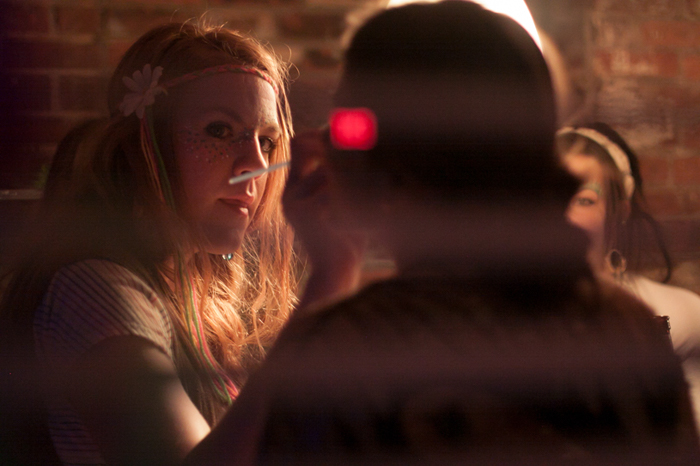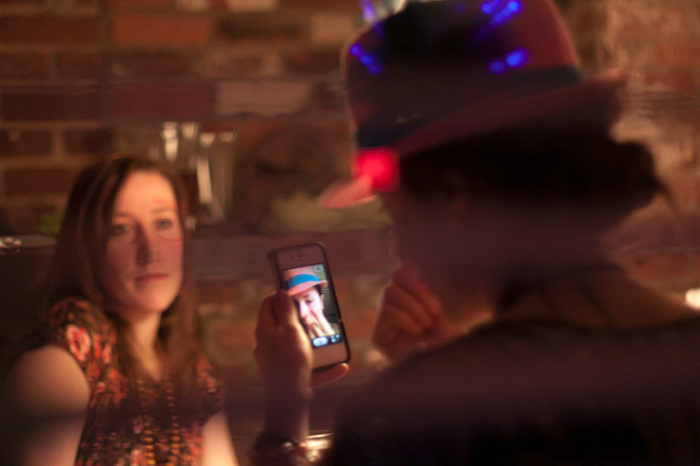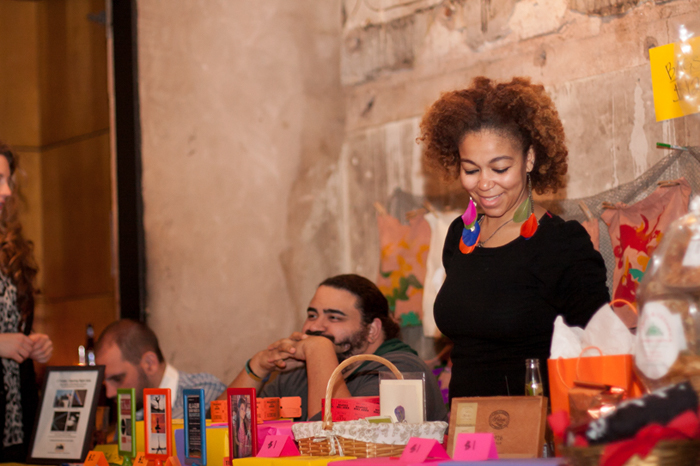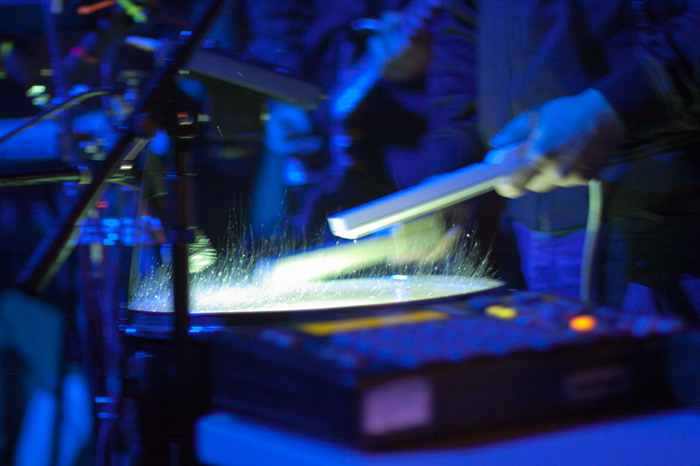 Fake Babies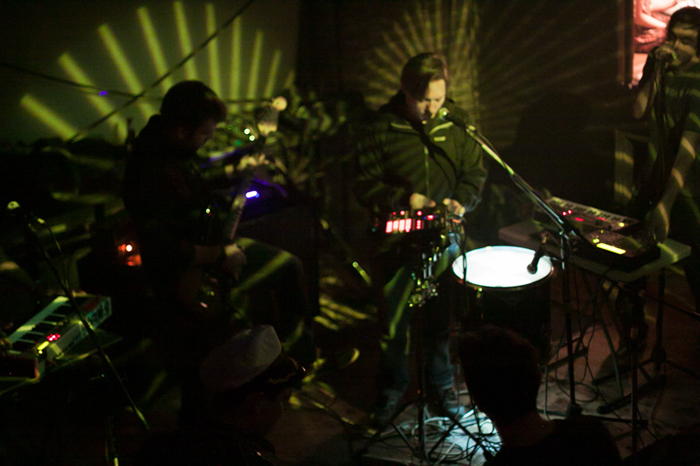 Fake Babies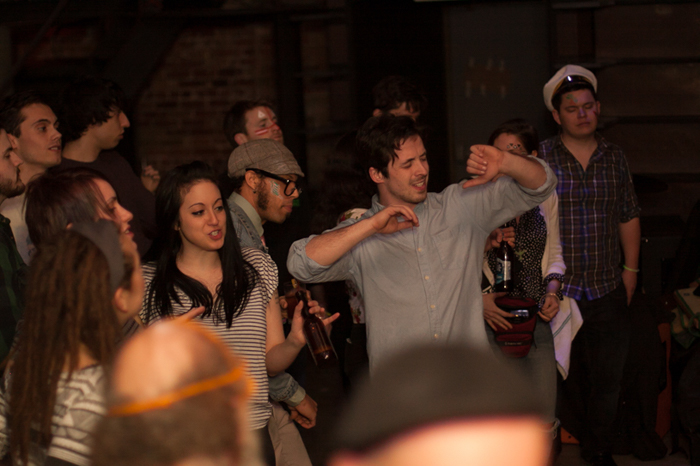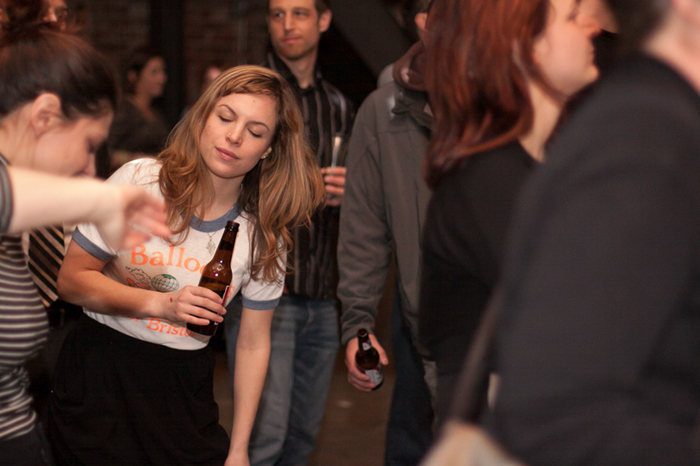 For more photos check out the album on the ILNH Facebook Page: All a Glow Complete Set