What is your favorite New Haven memory? That was the exact question Yancey and I asked some New Haveners on the street this week. Yancey is a new intern here at I Love New Haven. She's a rising Junior at Wilbur Cross High School, and is also an aspiring photographer and foodie.
You can click on the "play" button below the photos to hear what people's answers were to the question. In this post I've also included some behind the scenes shots, and photos of a few other people we ran into along the way.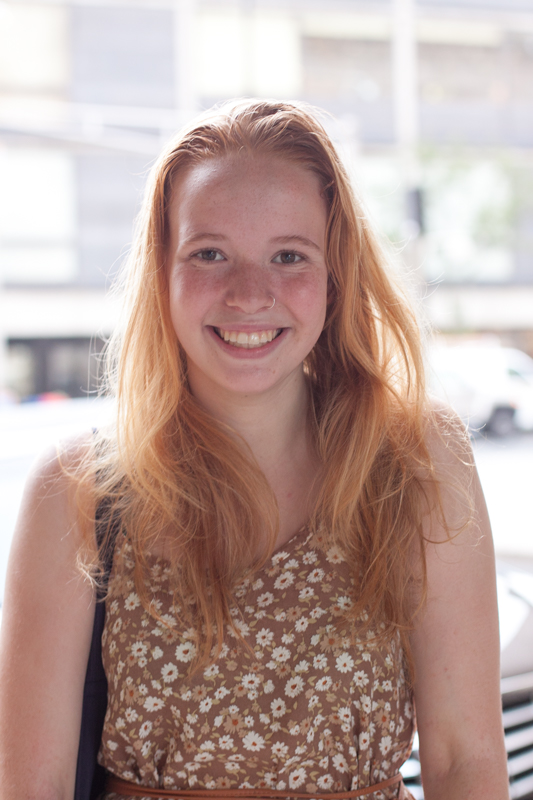 Yancey Hitt. 16
This is Yancey! She also answered the question.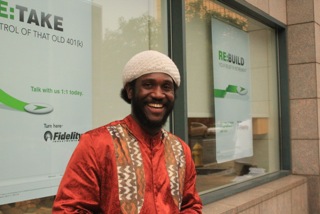 Barak Gabar, 31
Barak gave my favorite answer of the day! In the future Yancey's photos will be bigger, but this is what we have for now.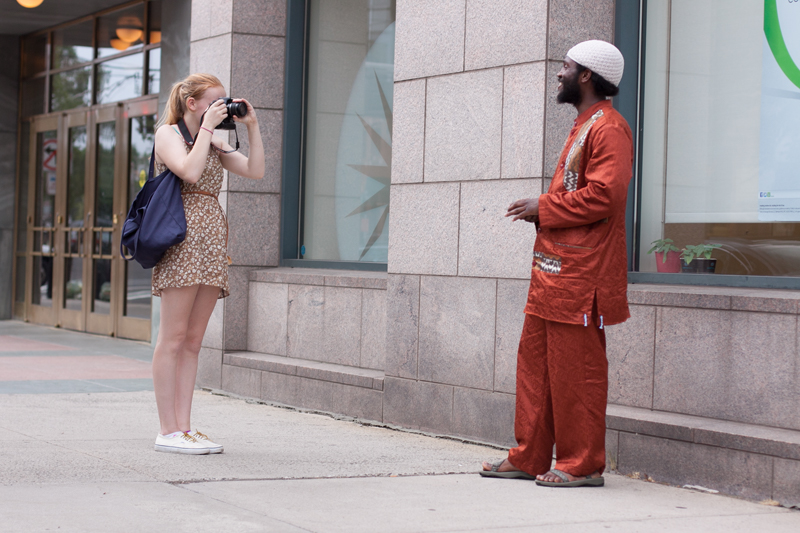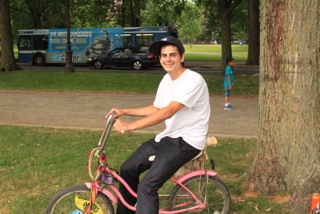 Nick, 24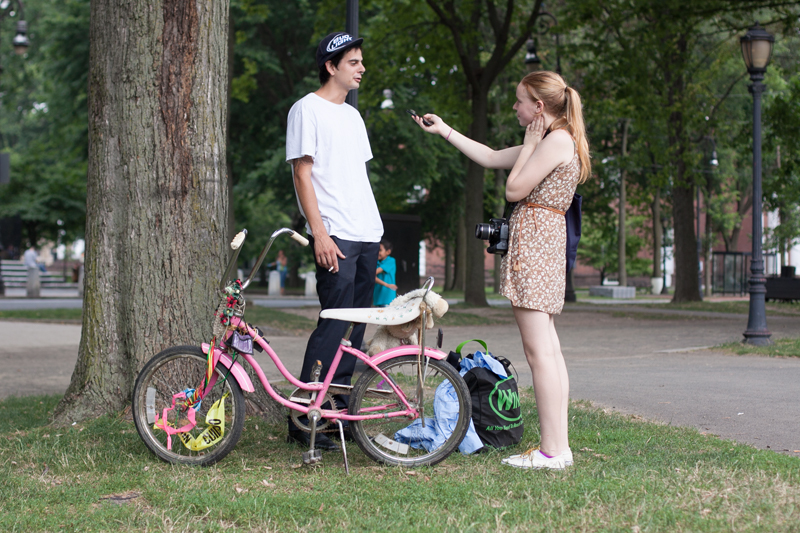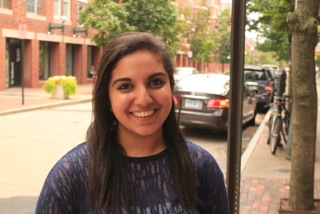 This is a friend of Yancey's. My phone's soundcloud autocorrected her name to Paris. Her name isn't Paris and I'll update it ASAP.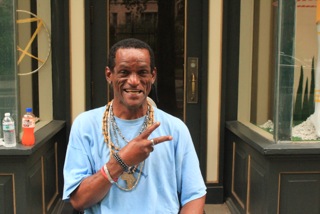 Ashley. 53
Ashley answered one of our questions a few weeks ago. He saw us and wanted to answer again, so here he is.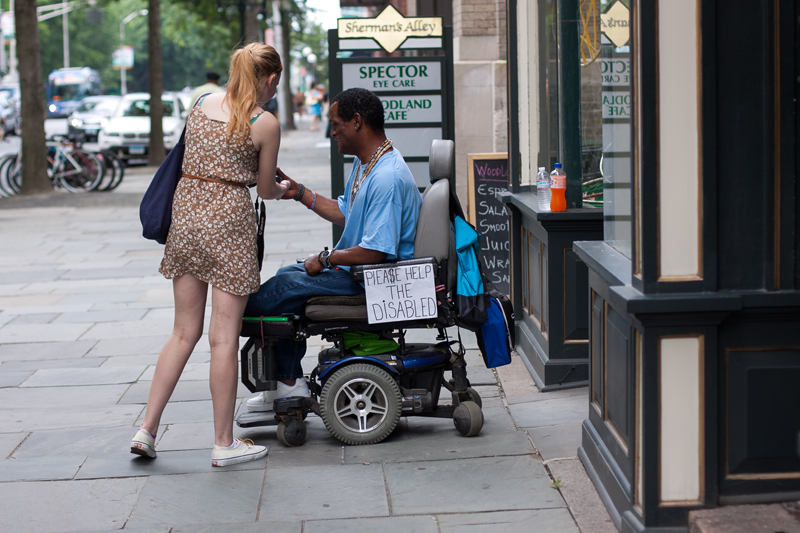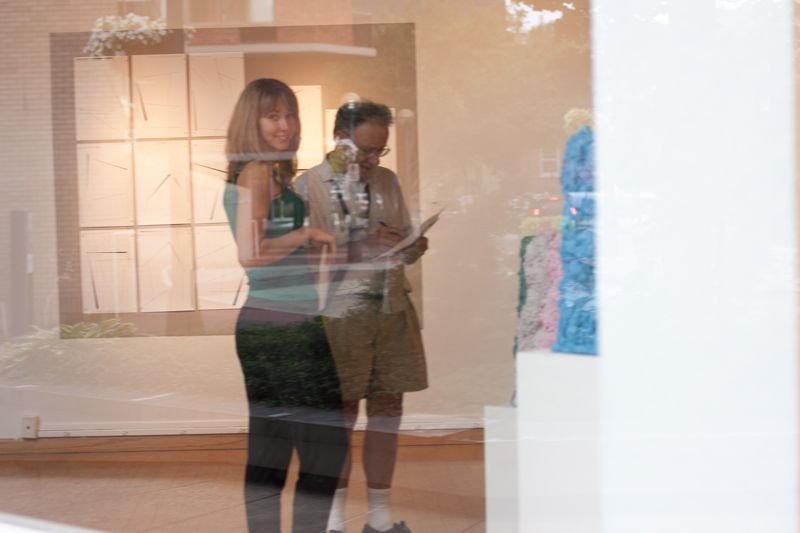 We passed by Creative Arts Workshop (www.creativeartsworkshop.org ) on Audubon Street and saw Allan Appel of the New Haven Independent interviewing CAW's Abbie Kundishora about the current exhibit: How Simple Can You Get? The reception for the show is this Sunday (July 14th) from 2:00PM-4:00PM. It looks really interesting. I'll post the link to Allan's article when it goes up. Here's a link to a story about the show from the New Haven Register: NHR Article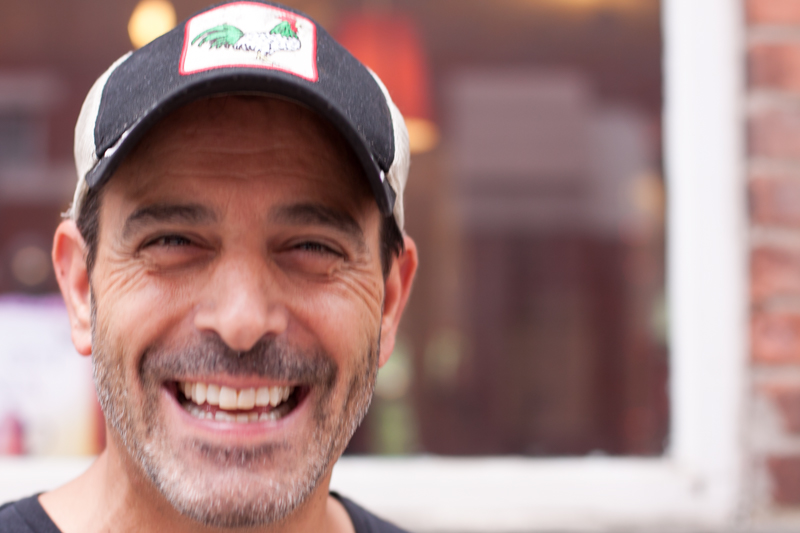 Then we ran into Stephen Dest just outside of Neighborhood Music School (www.neighborhoodmusicschool.org) where he's a teacher. Stephen is also a great filmmaker/writer/director and his movie, My Brother Jack, was just awarded Best First Time Filmmaker at the Philadelphia Independent Film Festival. The film is great AND it was shot in New Haven! Way to go Stephen, congratulations! Check out My Brother Jack on Facebook: www.facebook.com/MyBrotherJack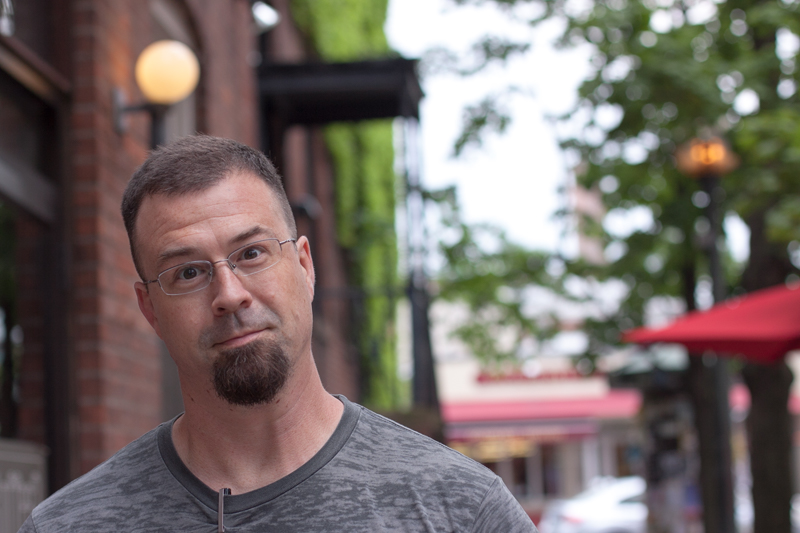 And for the Grand Finale! Duncan Goodall of Koffee? on Audubon