If you were around New Haven last summer, you might know of the Inside Out NHV project, or you may have even been directly involved. It took more than 1000 of us to make it happen, and it was one of the coolest projects that I was lucky to have been involved with. I had many roles, but one of them was documenting the entire process in photos. Some of them are posted below.
Inside Out Inside is a continuation of our project, and from August 2nd – September 2nd, many of the remaining larger than life 4'x6′ portraits will be on display in the windows of Creative Arts Workshop (www.creativeartsworkshop.org) and view-able from the street. Please join us for the opening reception on August 2nd from 5:00PM-7:00PM at CAW, 80 Audubon Street. Here is a link to the reception's Facebook Event: Inside Out Inside on Facebook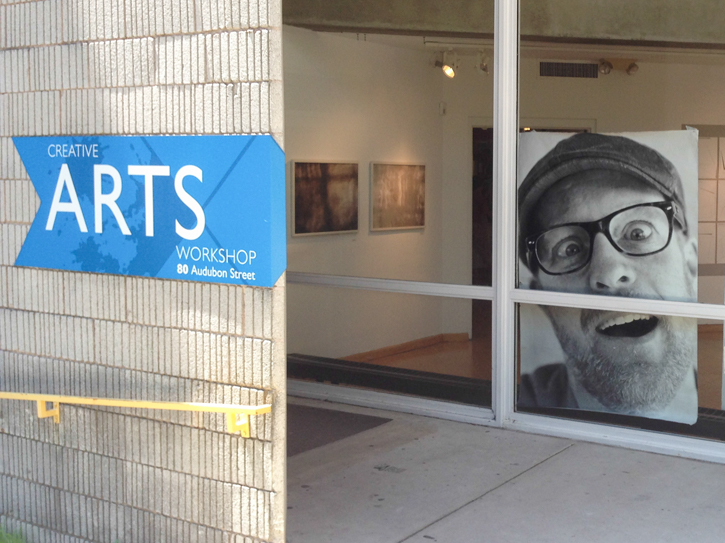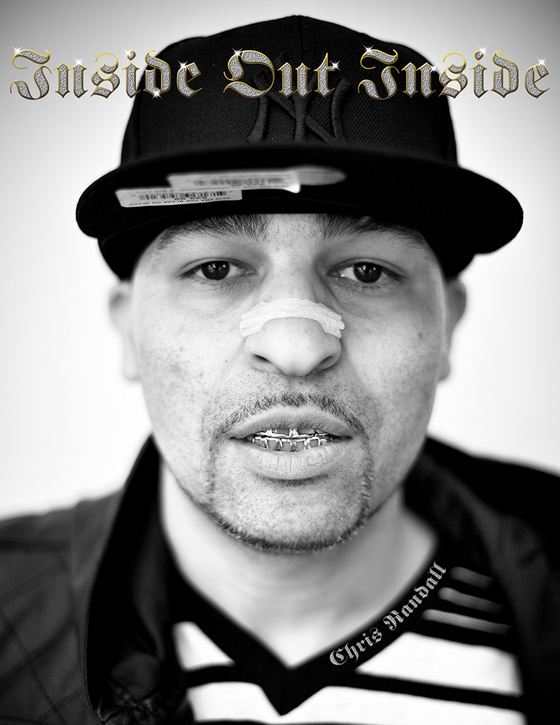 This is Roberto. He's really cool. I used this photo (and text) as the cover of the Inside Out Inside proposal.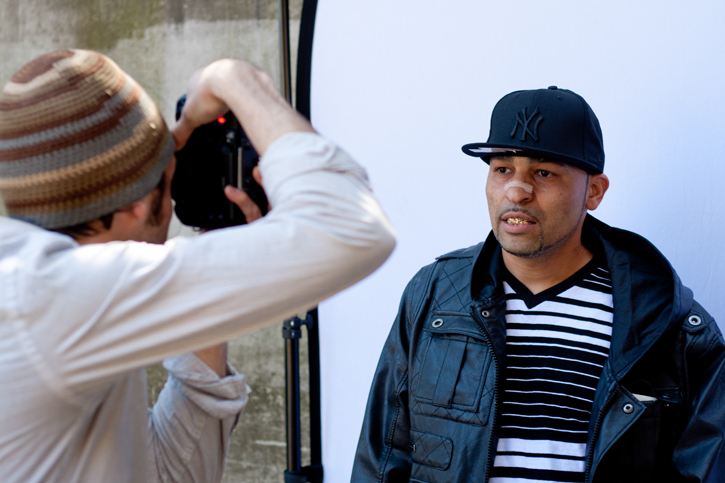 Ian Christmann taking the photo of Roberto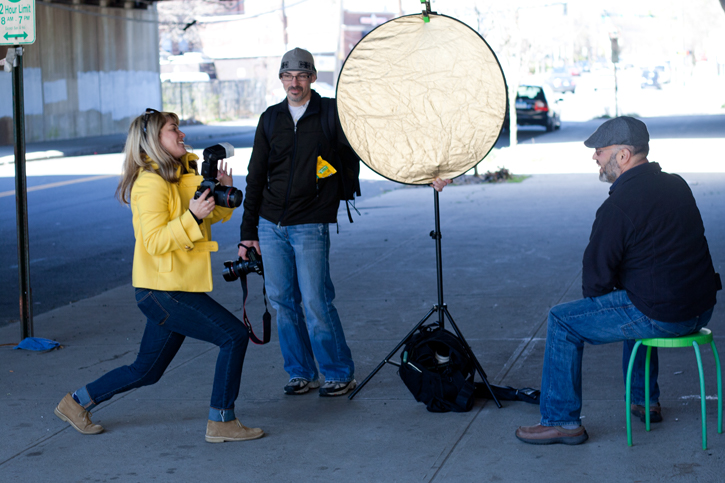 We had a total of 6 outdoor photoshoots between April and May, 2012. Some people knew we would be there and many we recruited as they were passing by.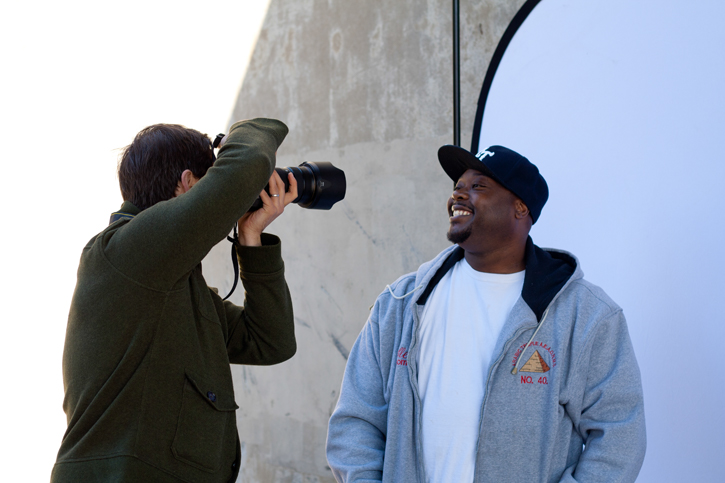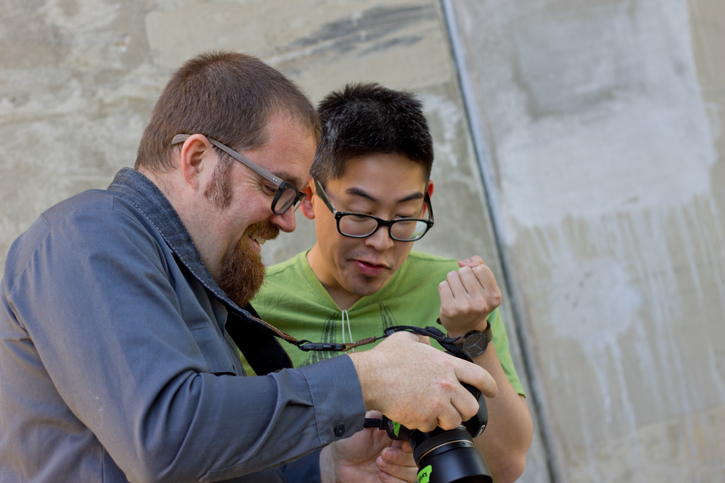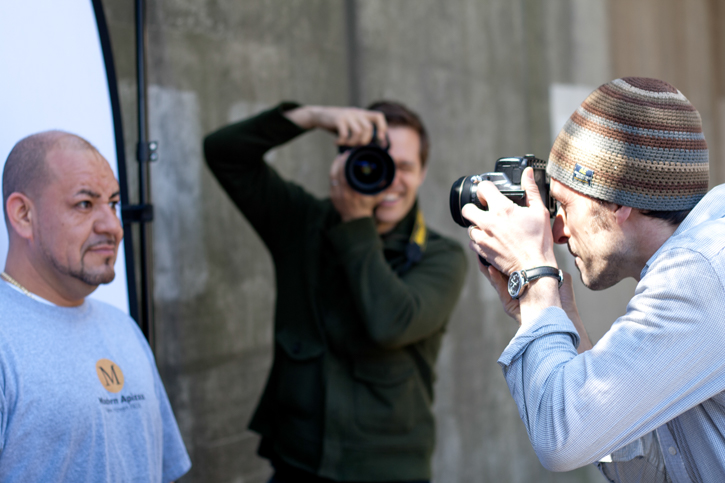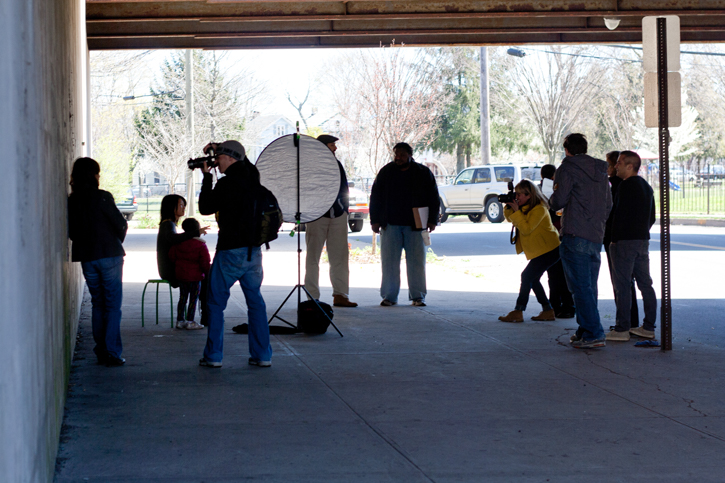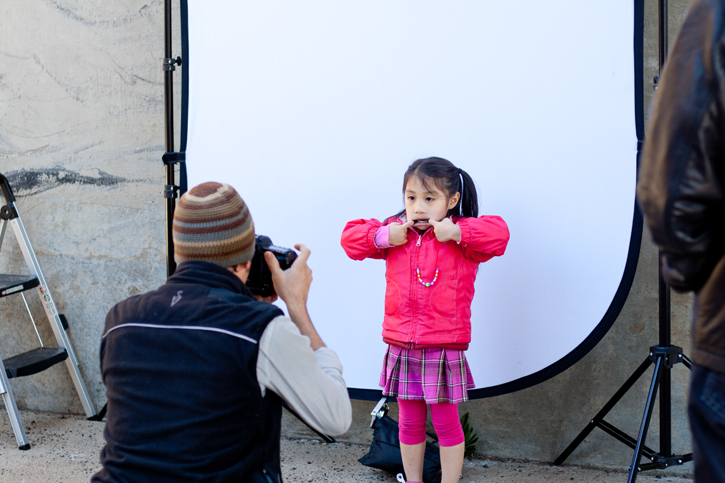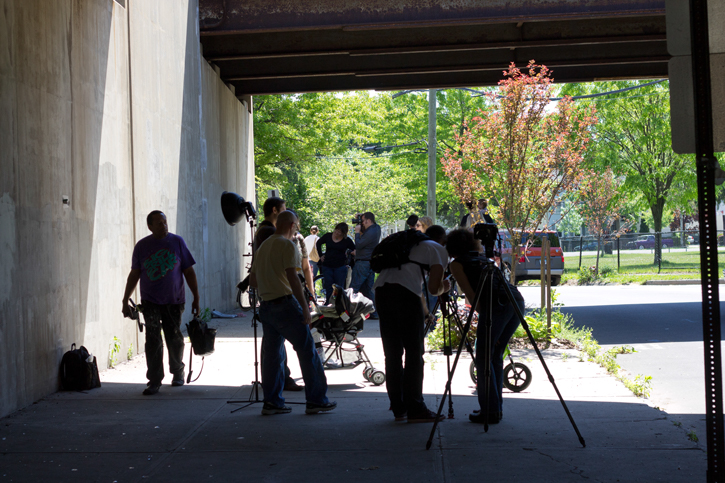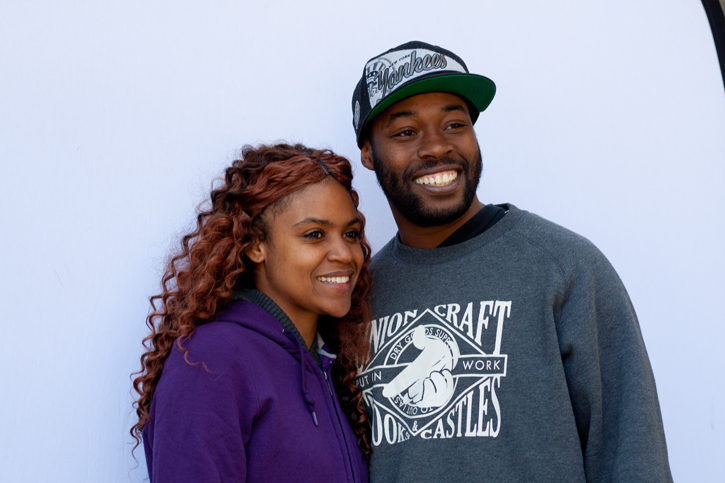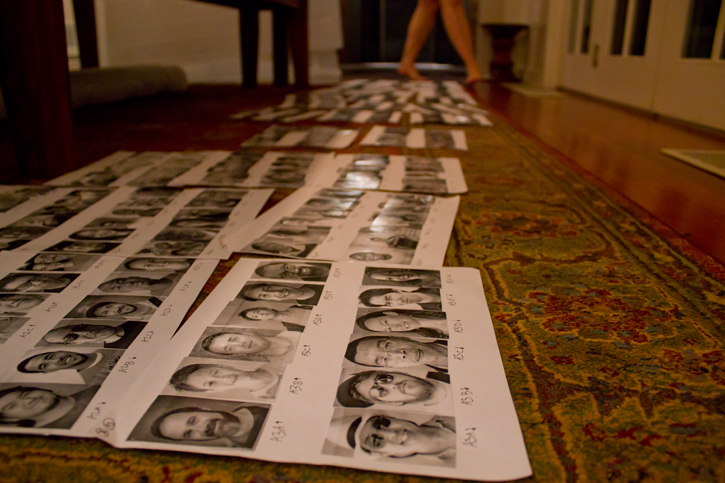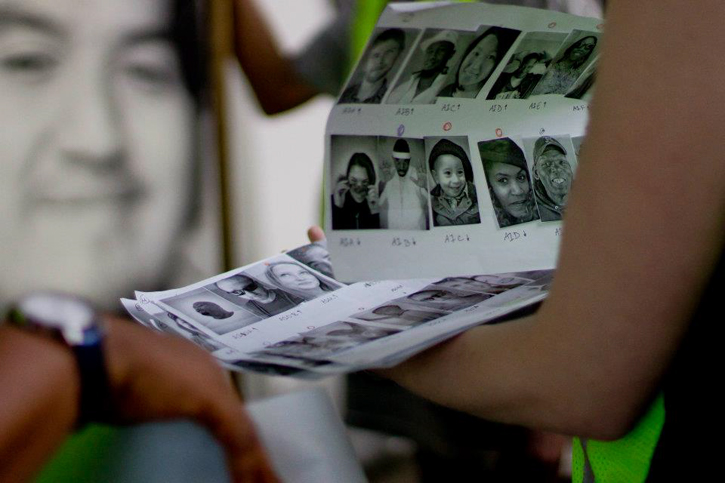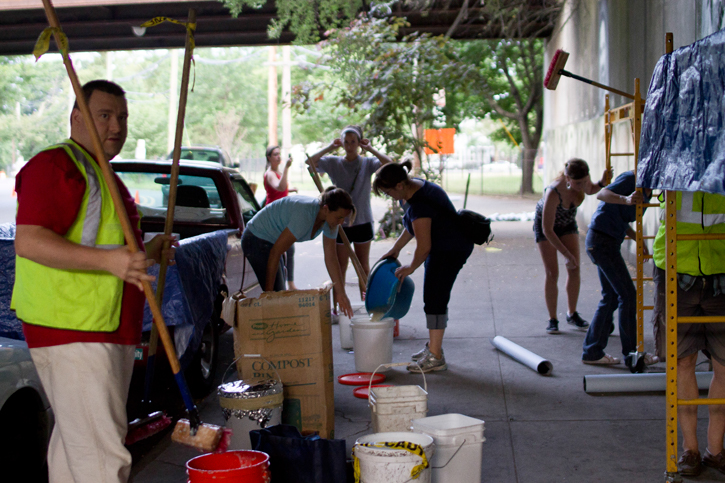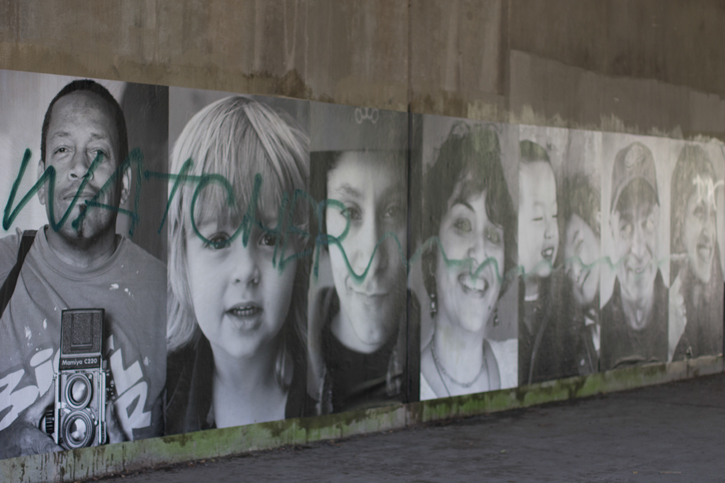 Just after our first wheat pasting 28 of our photos were vandalized with spray paint.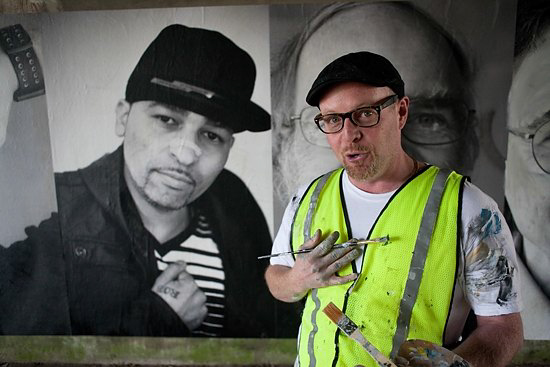 Thomas MacMillian/New Haven Independent Photo

That day, I tried to repair the damage by recreating the faces with paint. Here is a link to the article in the New Haven Independent: Vandals Smear Inside Out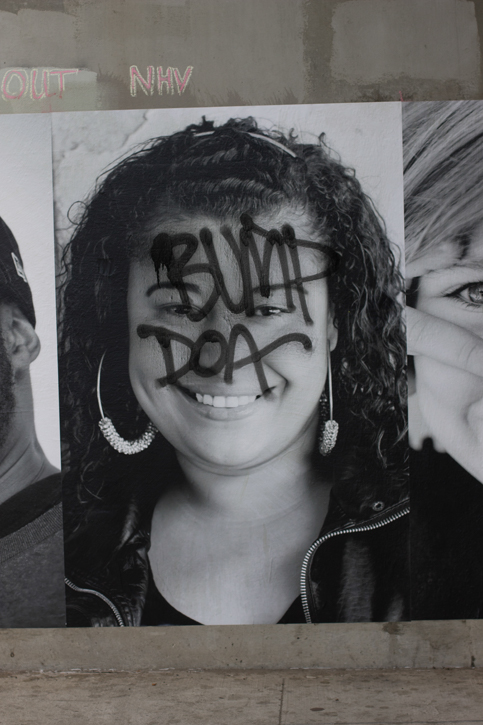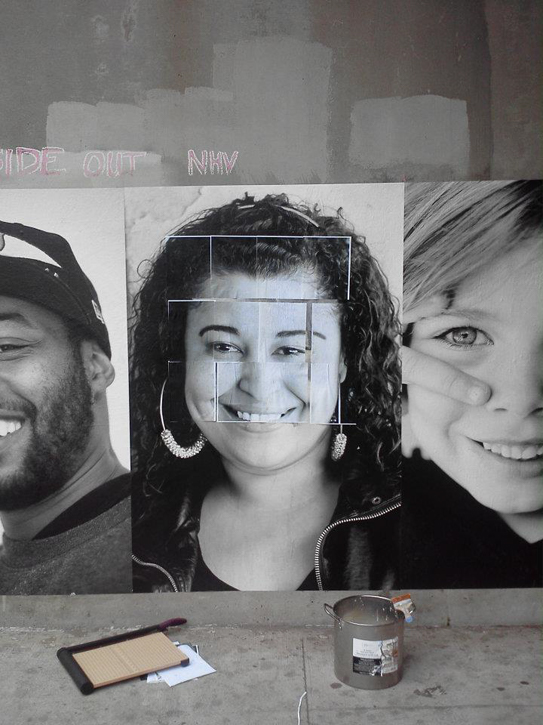 Then we came up with a tile print method for repair which was less time consuming and more accurate. Here is a news clip from NBC30 about the tile print repair: NBC30 Inside Out Report, and an article from the New Haven Register: People Coming Together After Art Vandalism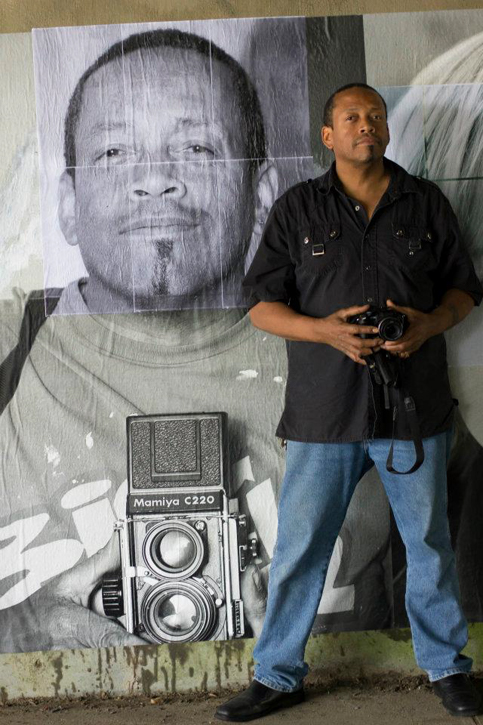 The vandalism brought out more volunteers and community support. Overcoming the graffiti was easy. We just had to collectively not want it there more than the vandals wanted there. The project continued.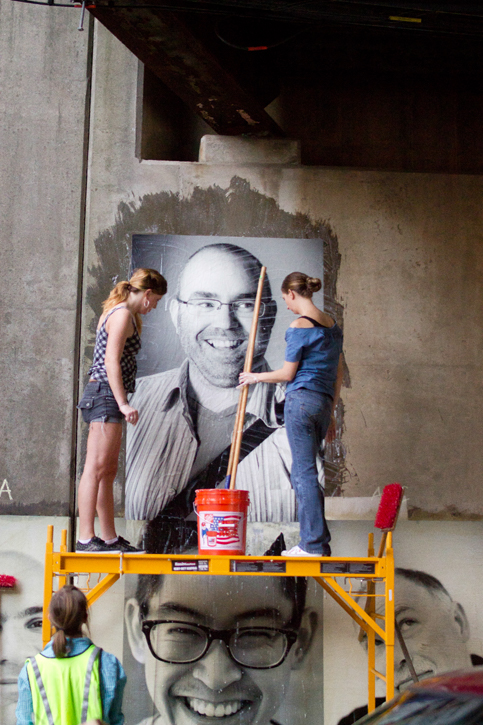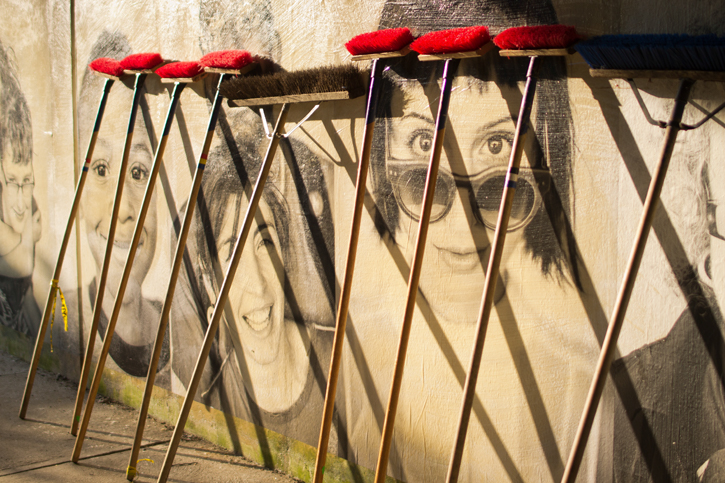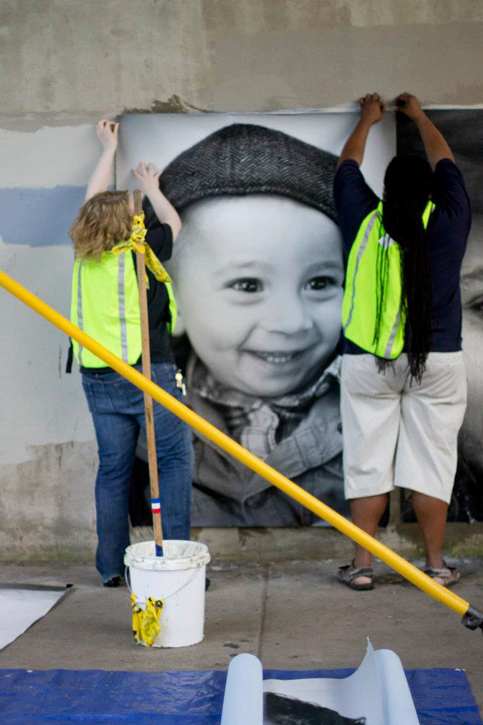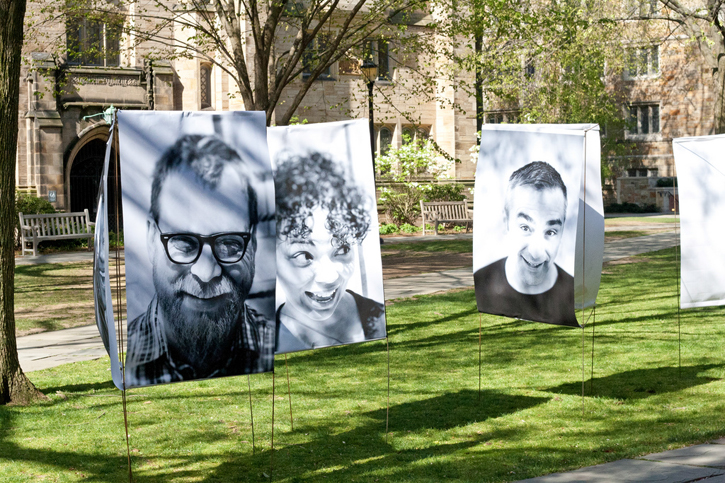 Some of the photos were displayed on Old Campus for TEDx New Haven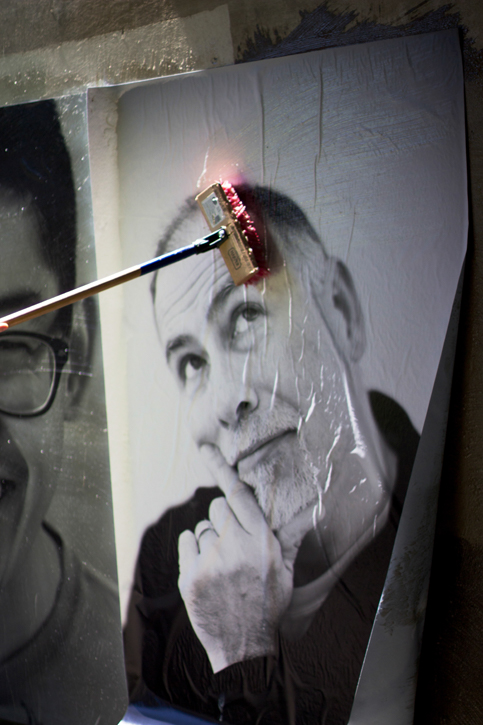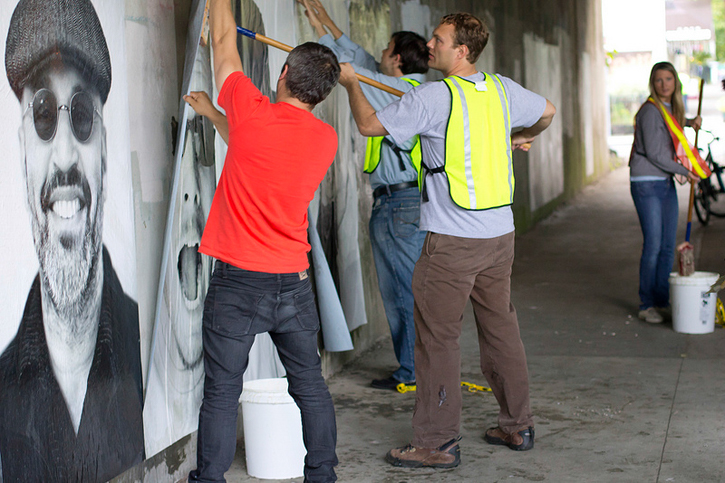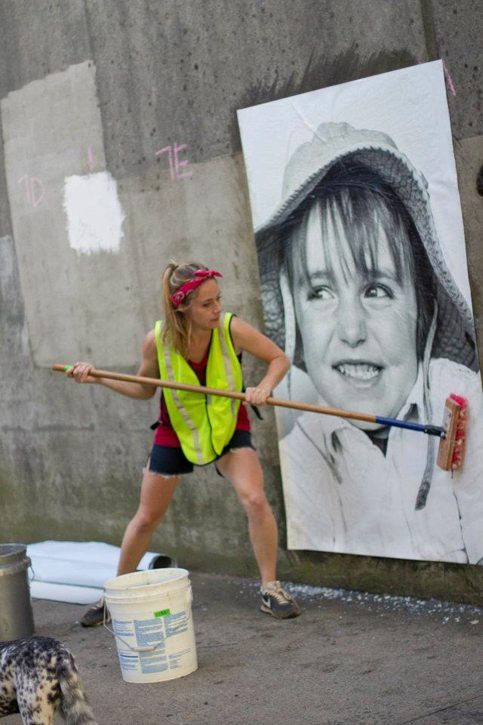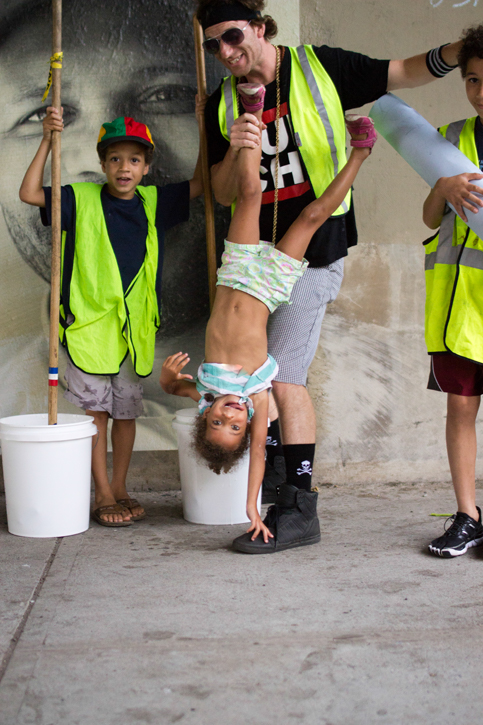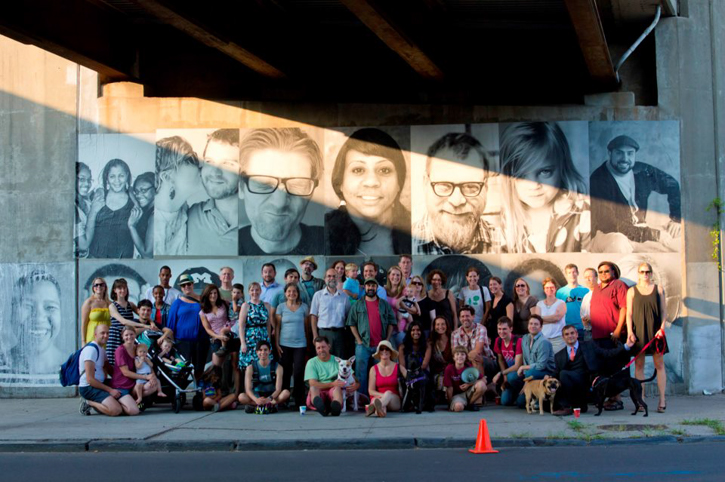 This group photo was taken in September '12 just after we finished almost two months of weekly wheat pasting. Sometimes we pasted twice a week. In all, we had 7 photographers, over 300 people's portraits taken, hundreds of volunteers that put in thousands and thousands of hours, and 225 people that contributed $11,000 to our Kickstarter campaign to make it happen.
I can write so much more, but I'll just say that you are awesome New Haven! I Love You.
Checkout this 10 minute documentary of Inside Out NHV by John Belanger of Johns Hopkins University and Twenty-Six Films
Inside Out #nhv from John Belanger on Vimeo.