The New Haven Pizza Festival has officially grown into a signature New Haven event. The festival's proper name is Apizza Feast and is pronounced ah-BEETS feest. It almost rhymes! The annual event celebrates the city's rich pizza heritage, which is often considered one of the birthplaces of American pizza.

The New Haven Pizza Festival of is the brainchild of Colin Caplan, a local historian and champion of New Haven. Colin is also the brainfather of Taste of New Haven, Elm City Party Bike, and Pedal Cruise . You should check out Colin's book Pizza in New Haven if you want to learn more about our history with Apizza.
The Apizza Feast featured pizza trucks & makers, food trucks & stands, merchandise, clothing & art tents, local restaurants and the local craft beer gardens. I would have to say the attendance was easily in the thousands. The pizza festival happened concurrently with, and adjacent to, The New Haven Grand Prix. I will create a separate post with photos of the bicycle races on I Love New Haven tomorrow.
Here are some highlight photos of the Pizza Festival. I'll post more pictures on the I Love New Haven Facebook Page and I Love New Haven Instagram soon, so be on the lookout there too.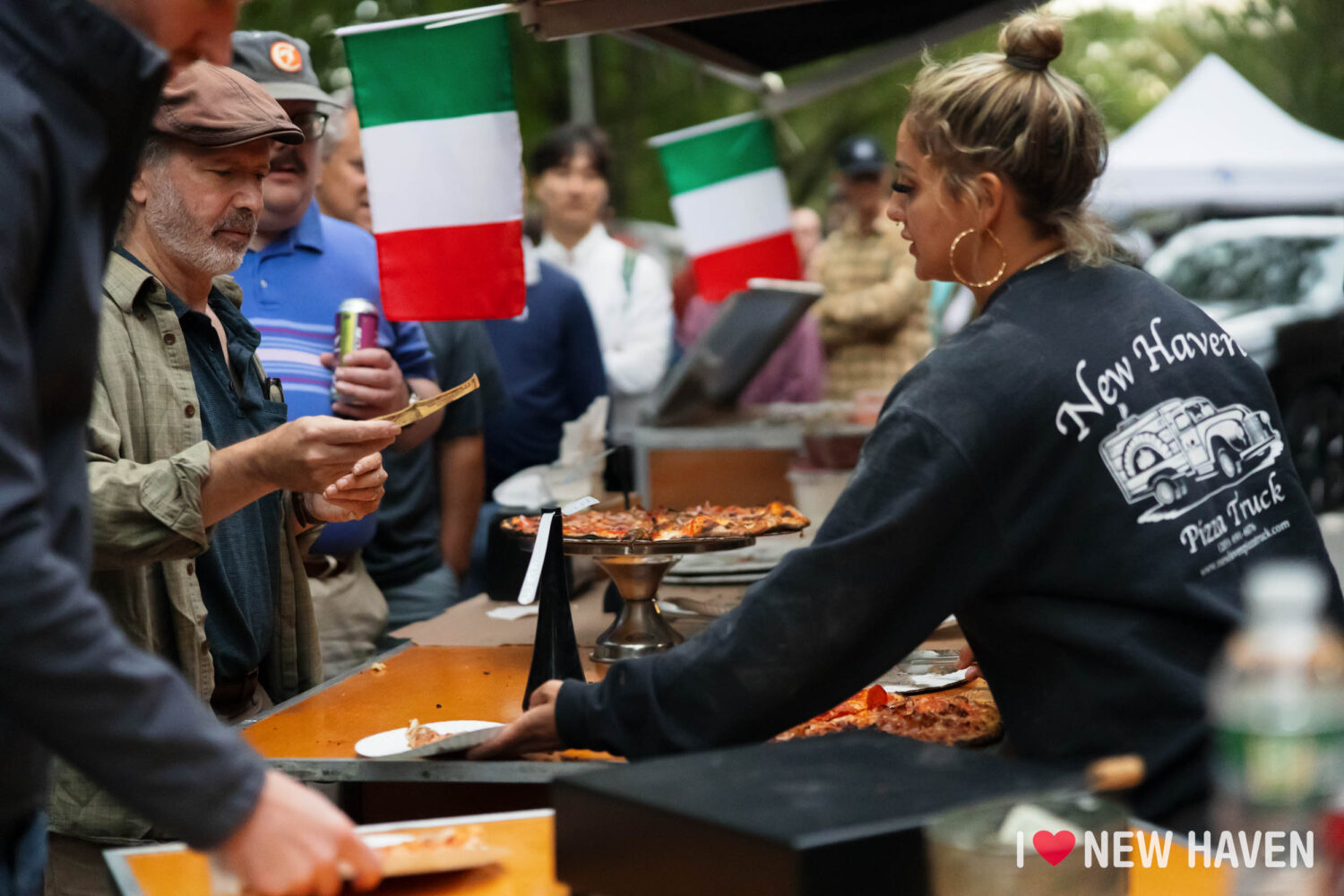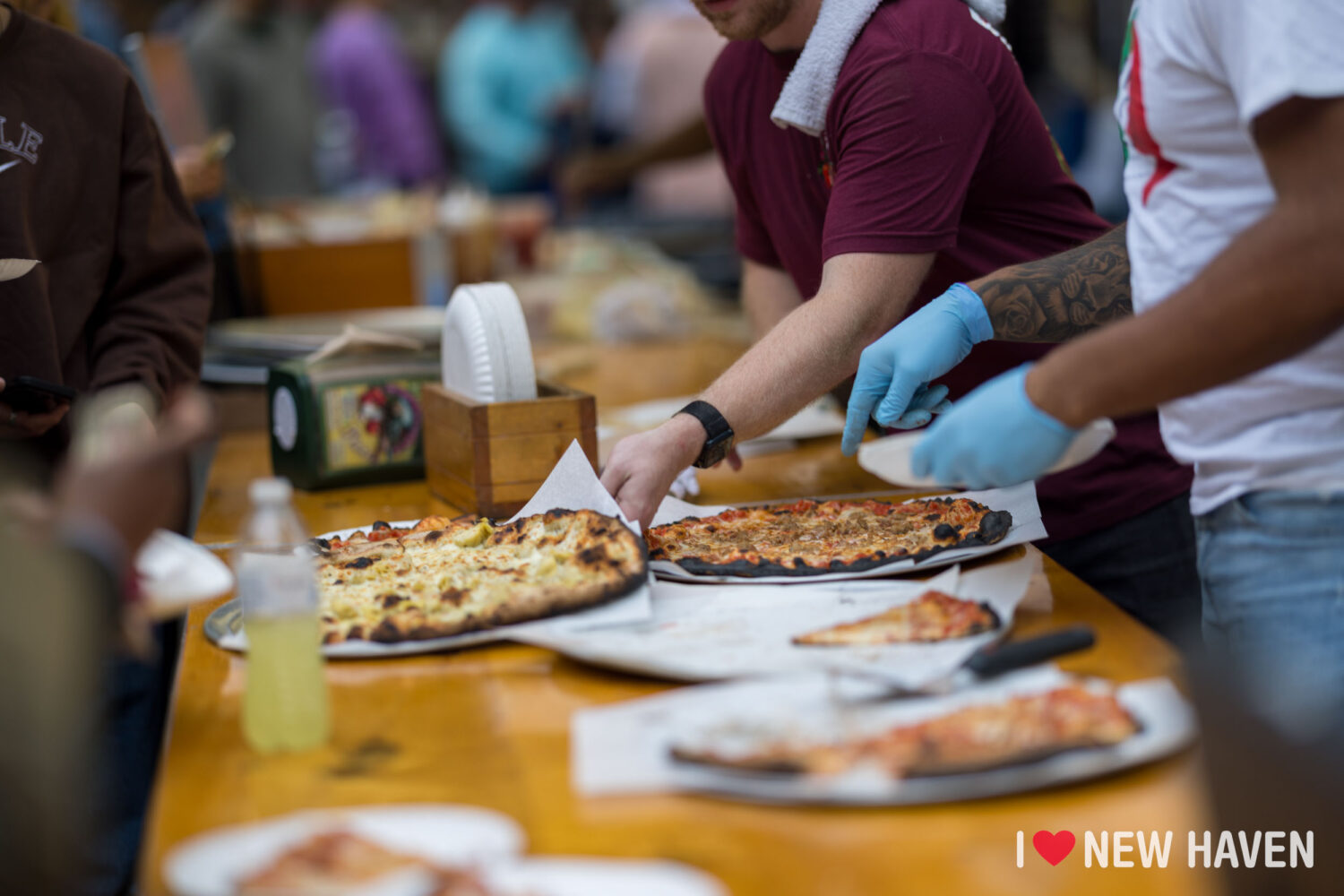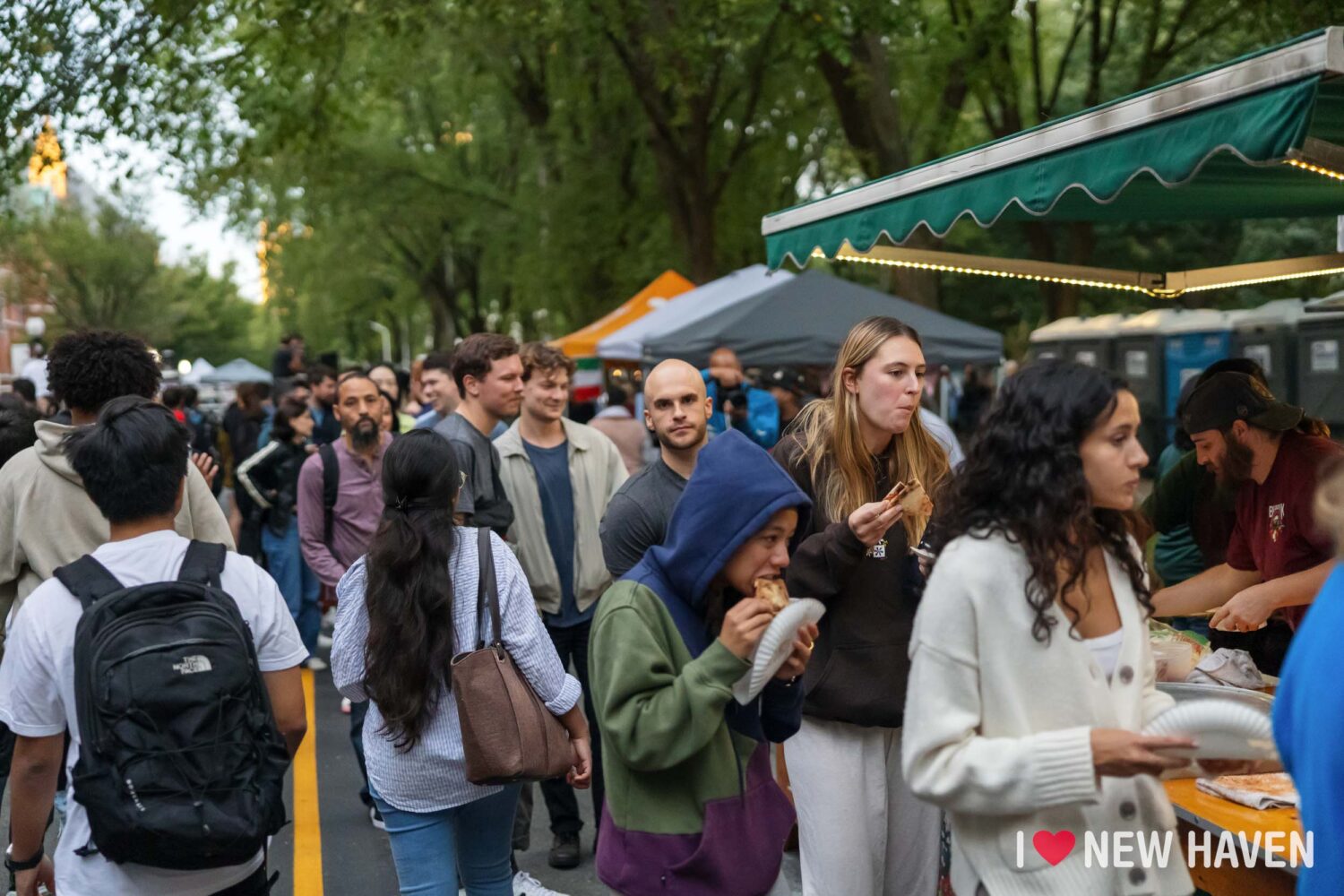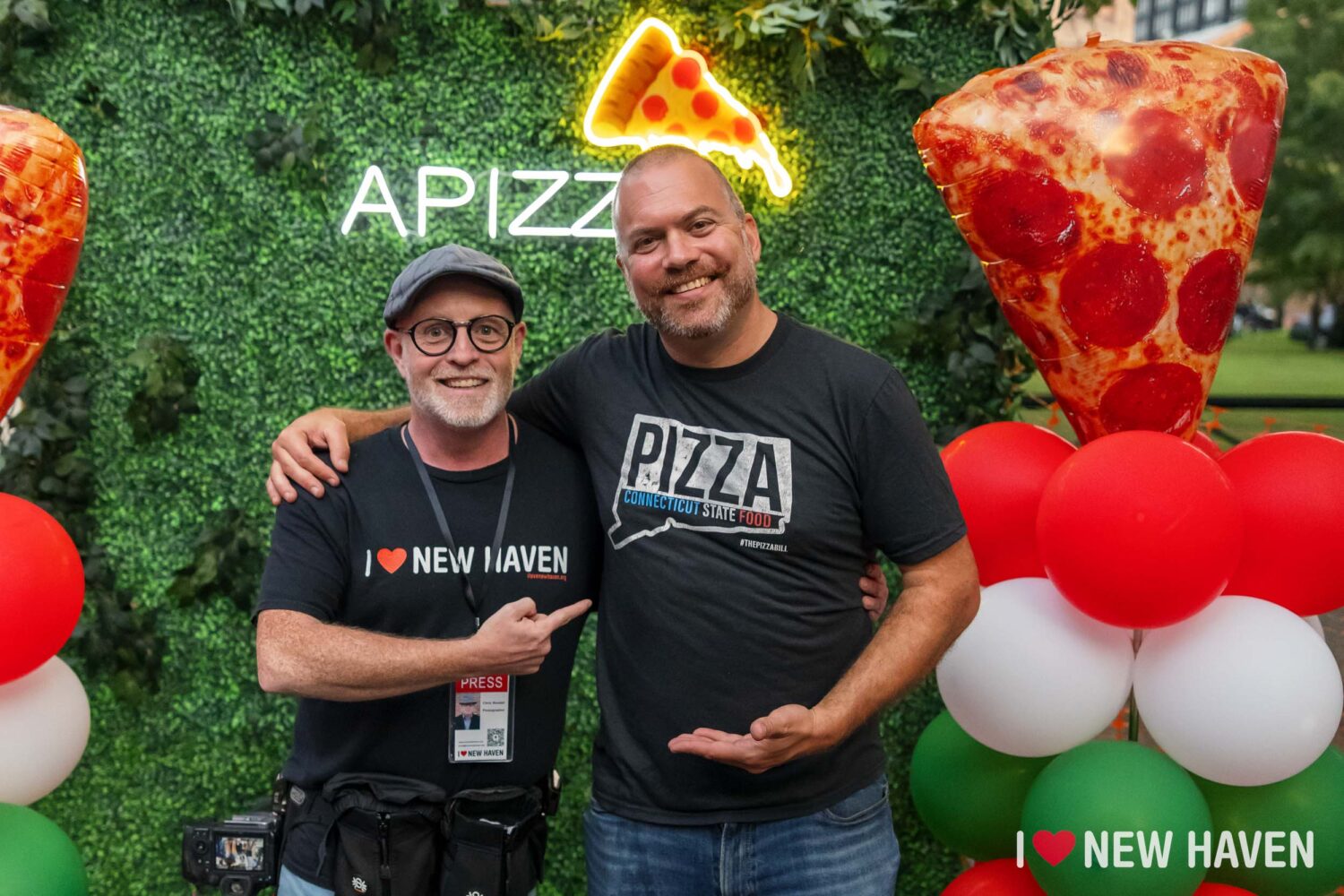 Read our shirts! I Love New Haven Pizza! This is me posing with Colin at the event's photo station. Photo by Brianne Brathwaite.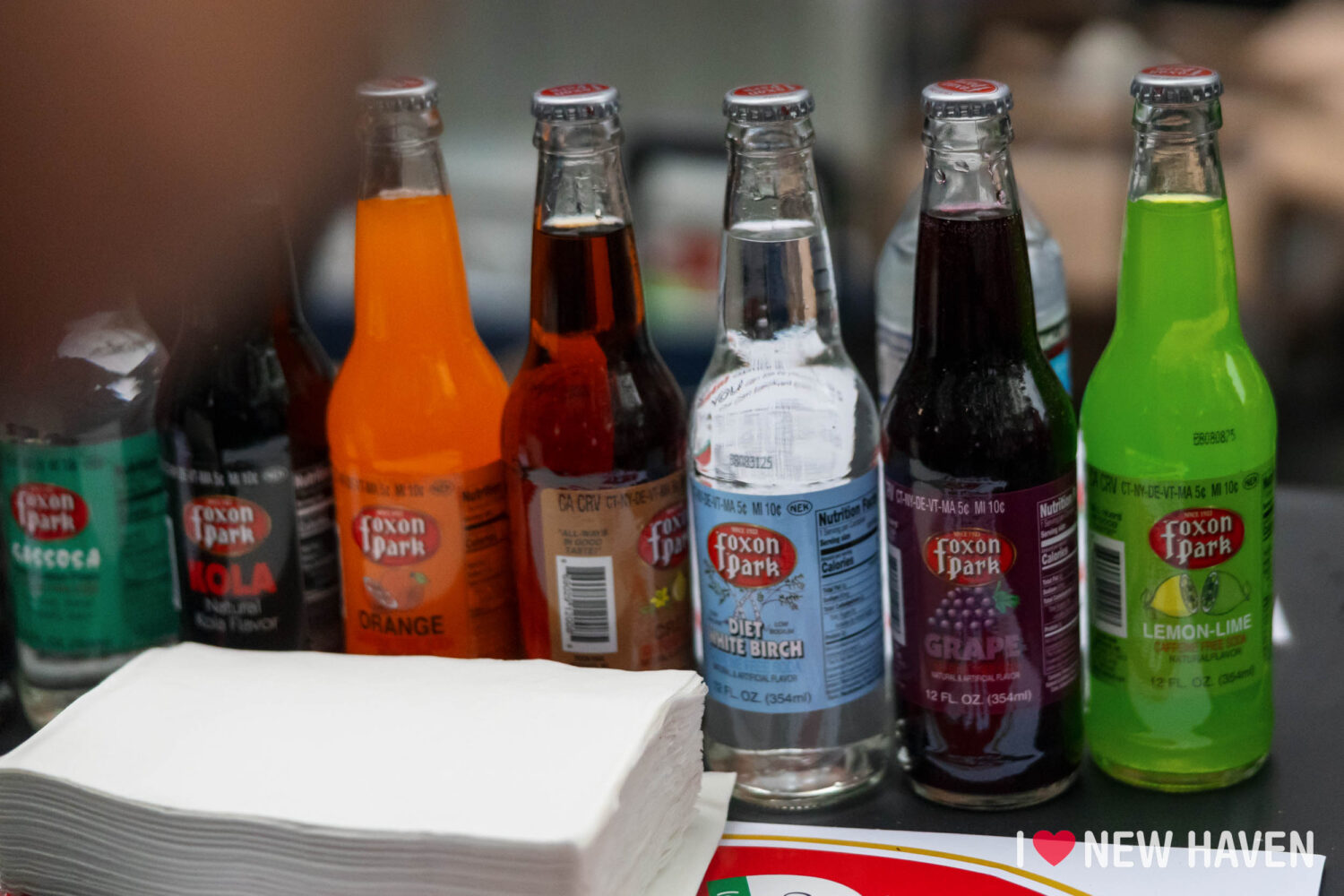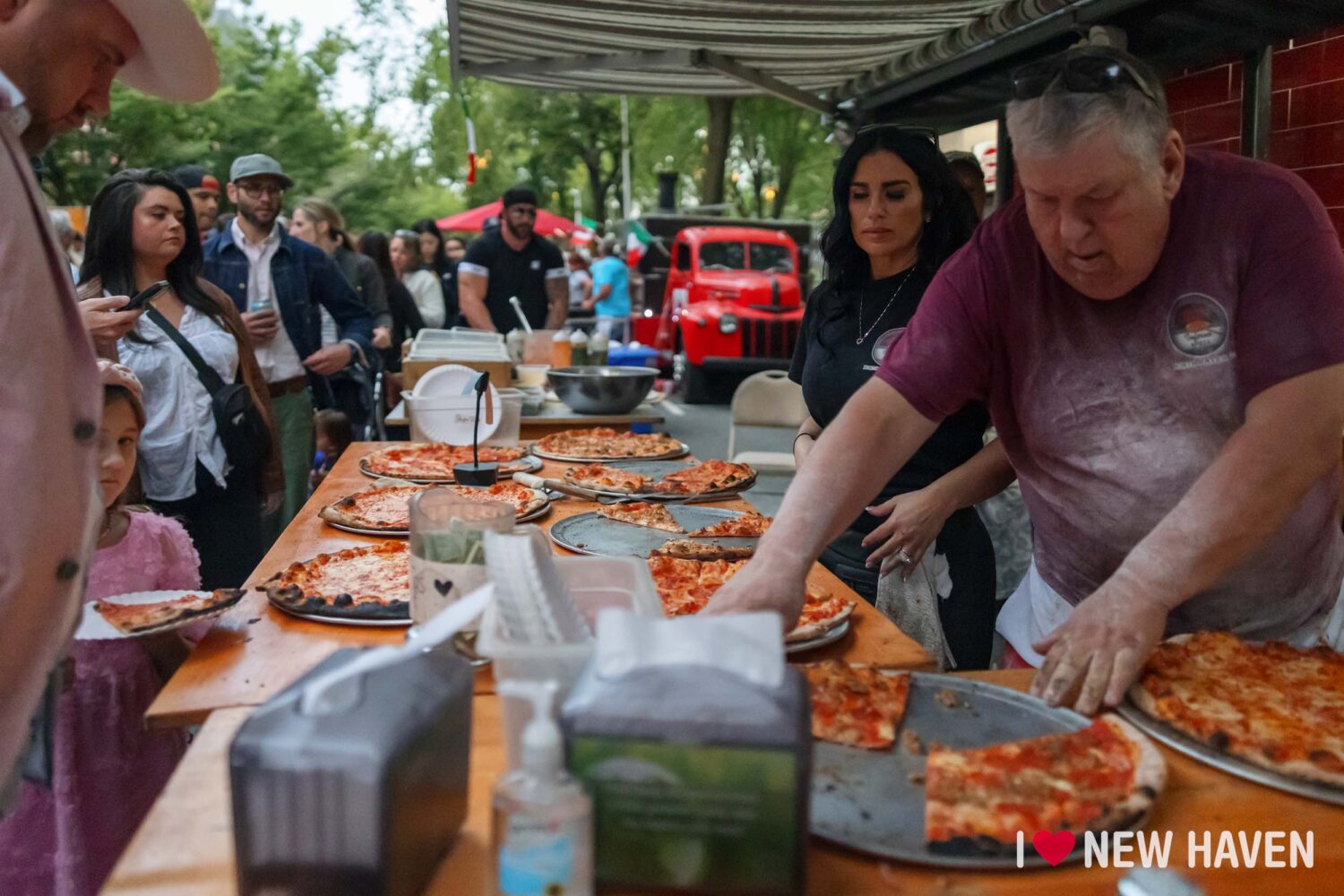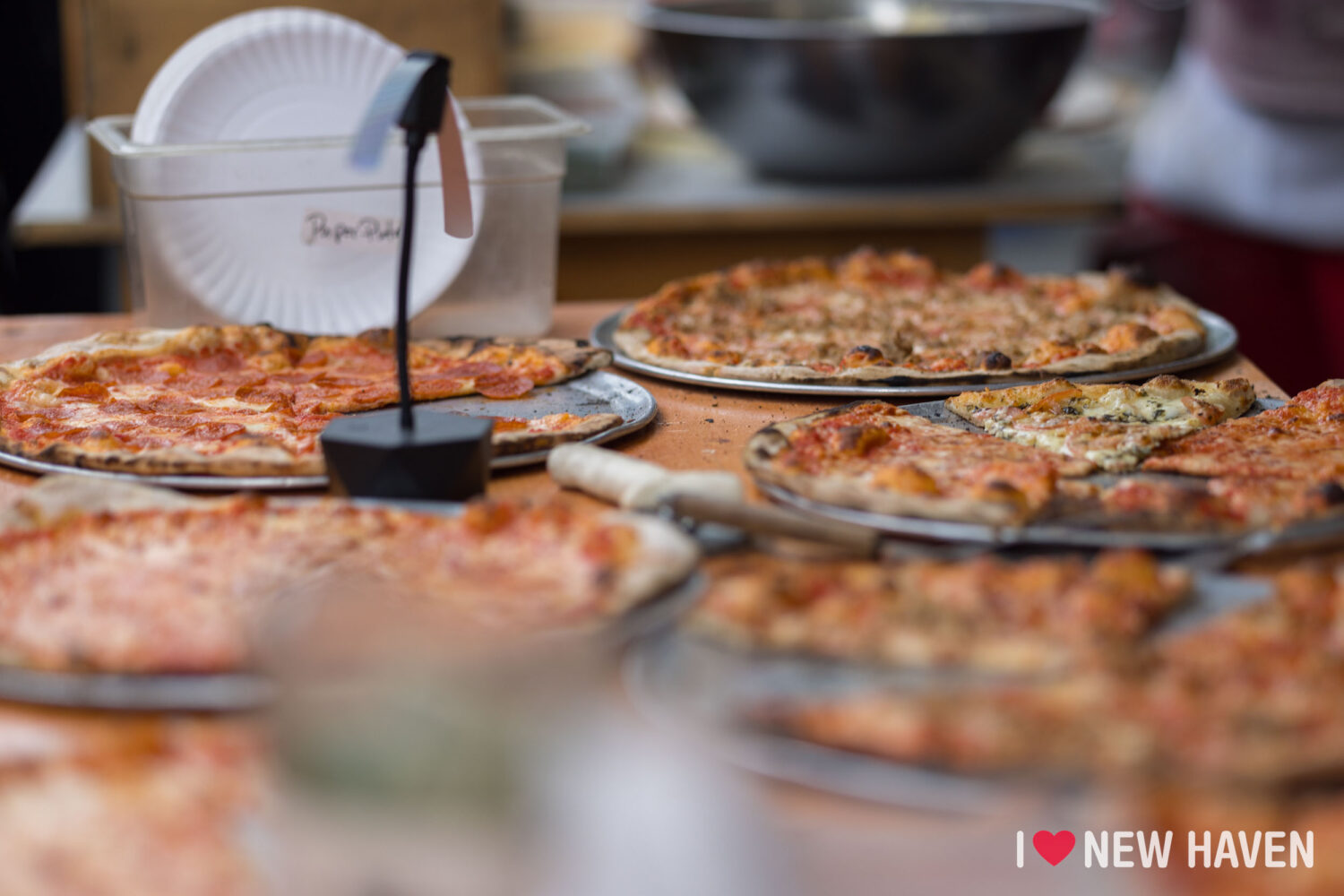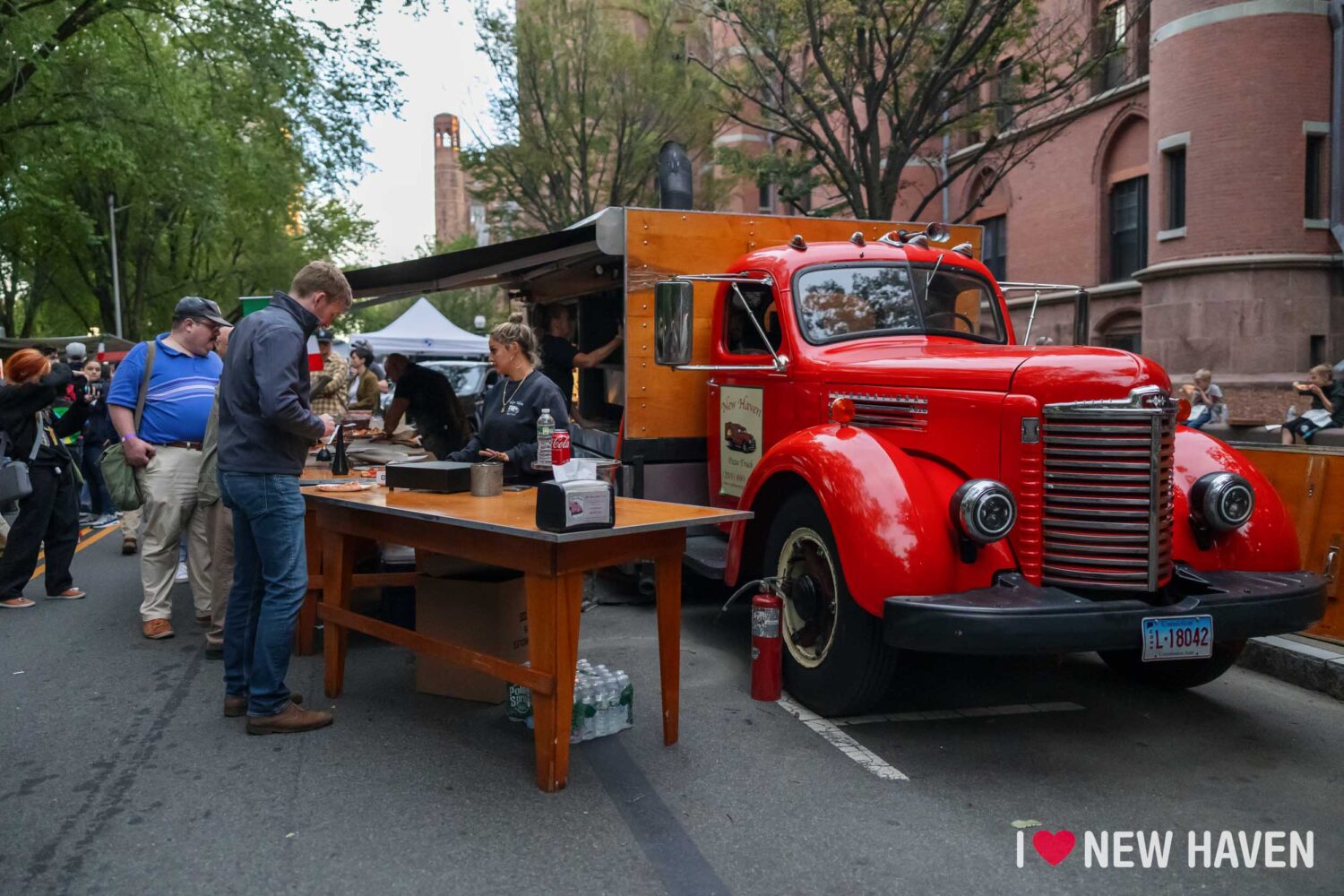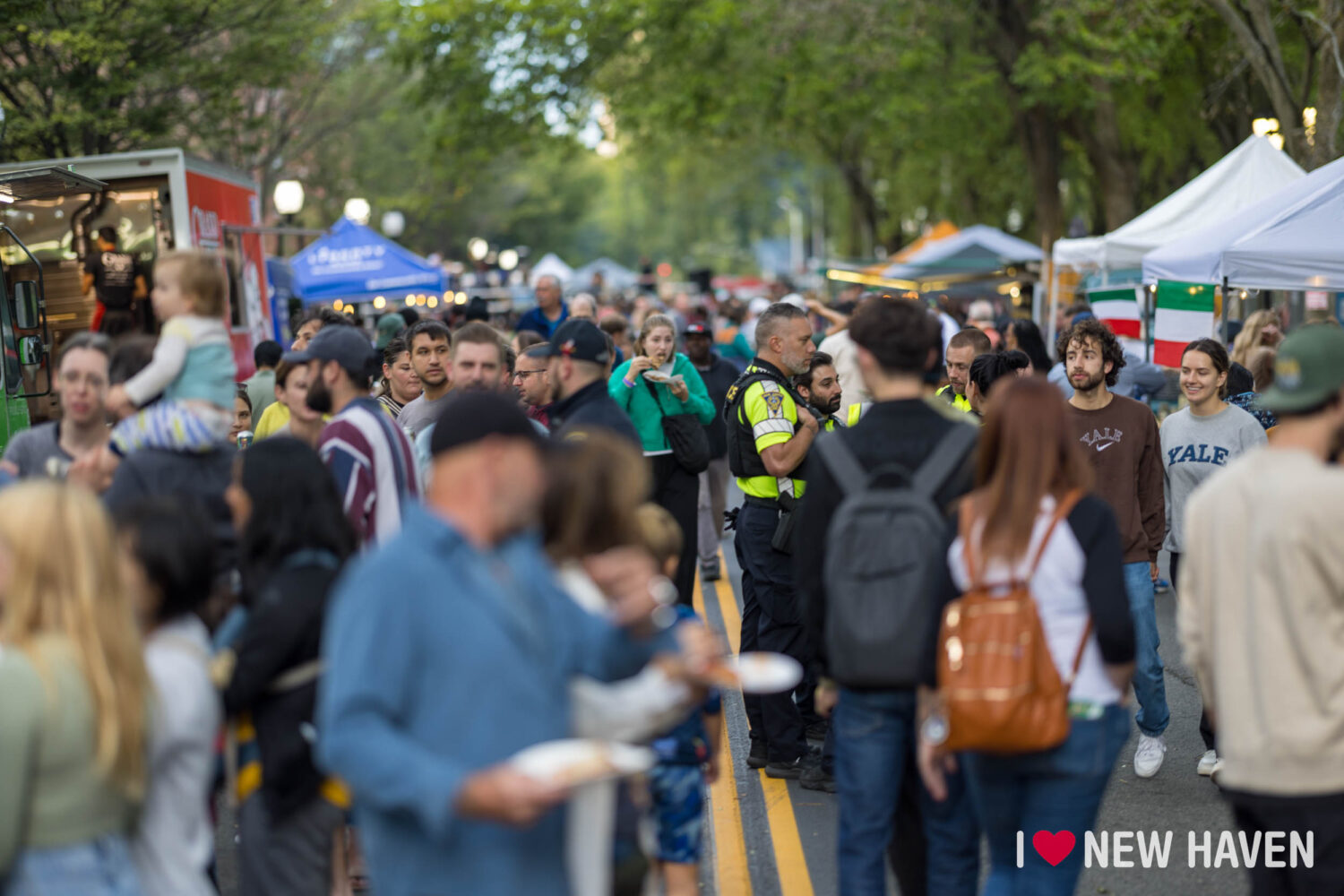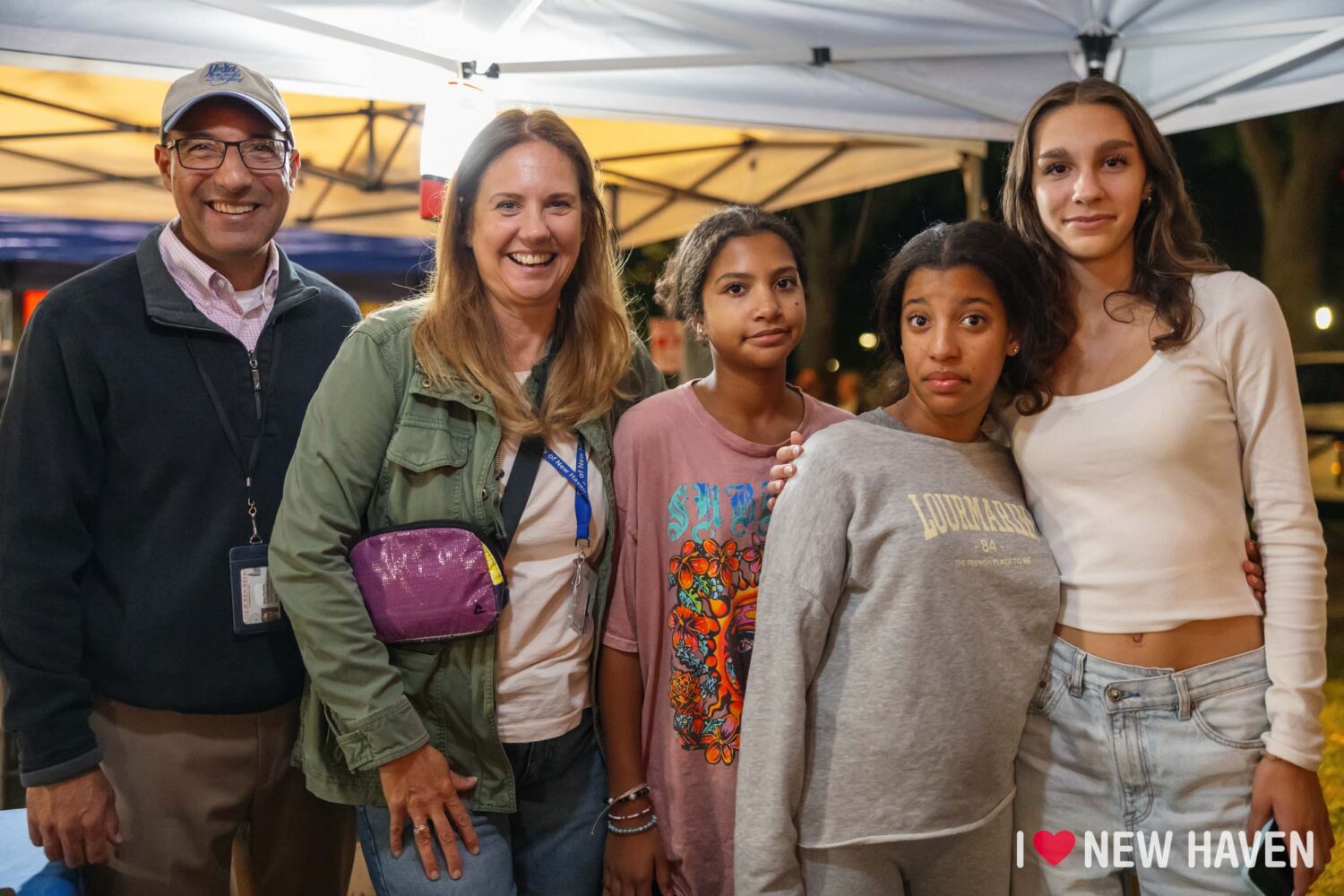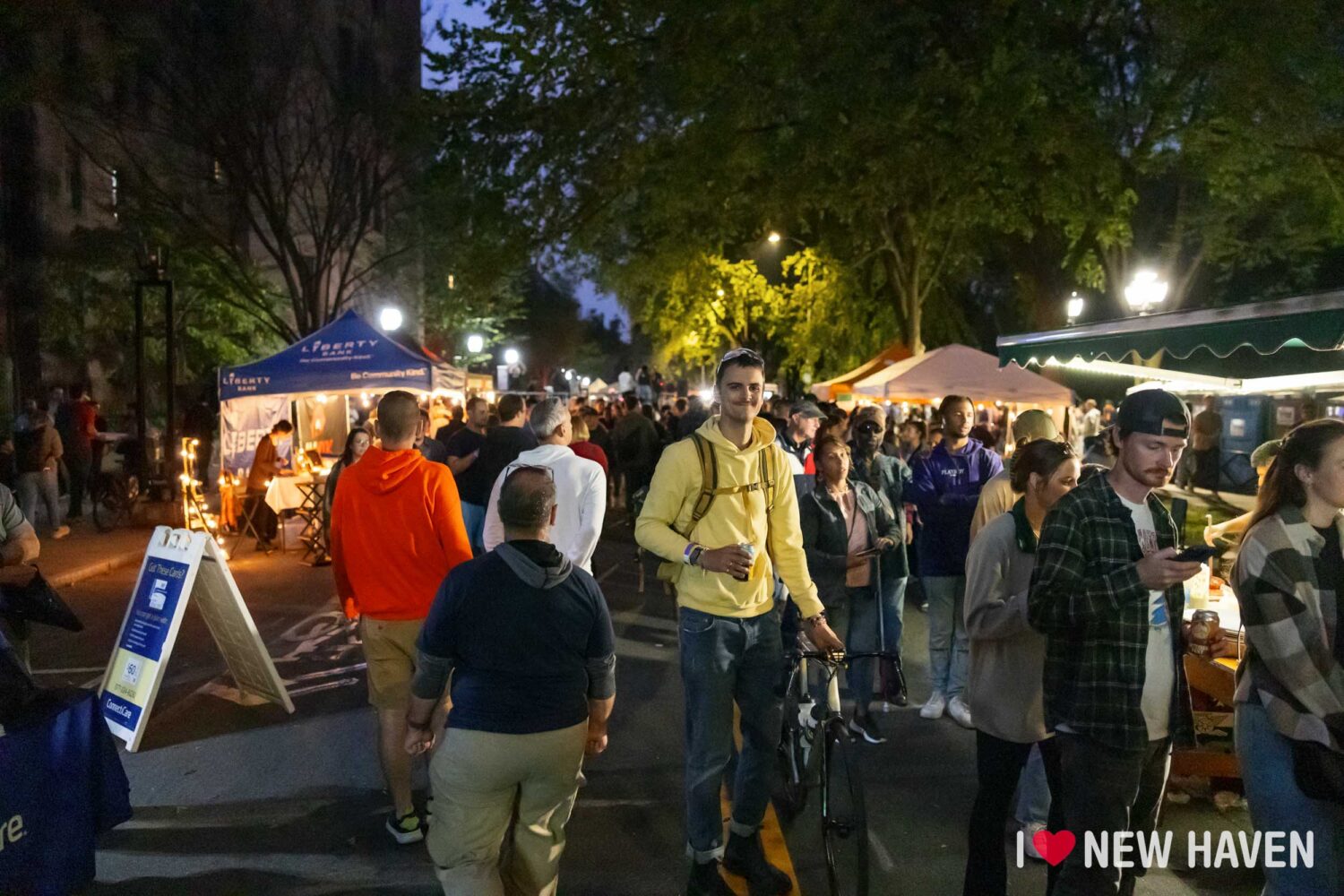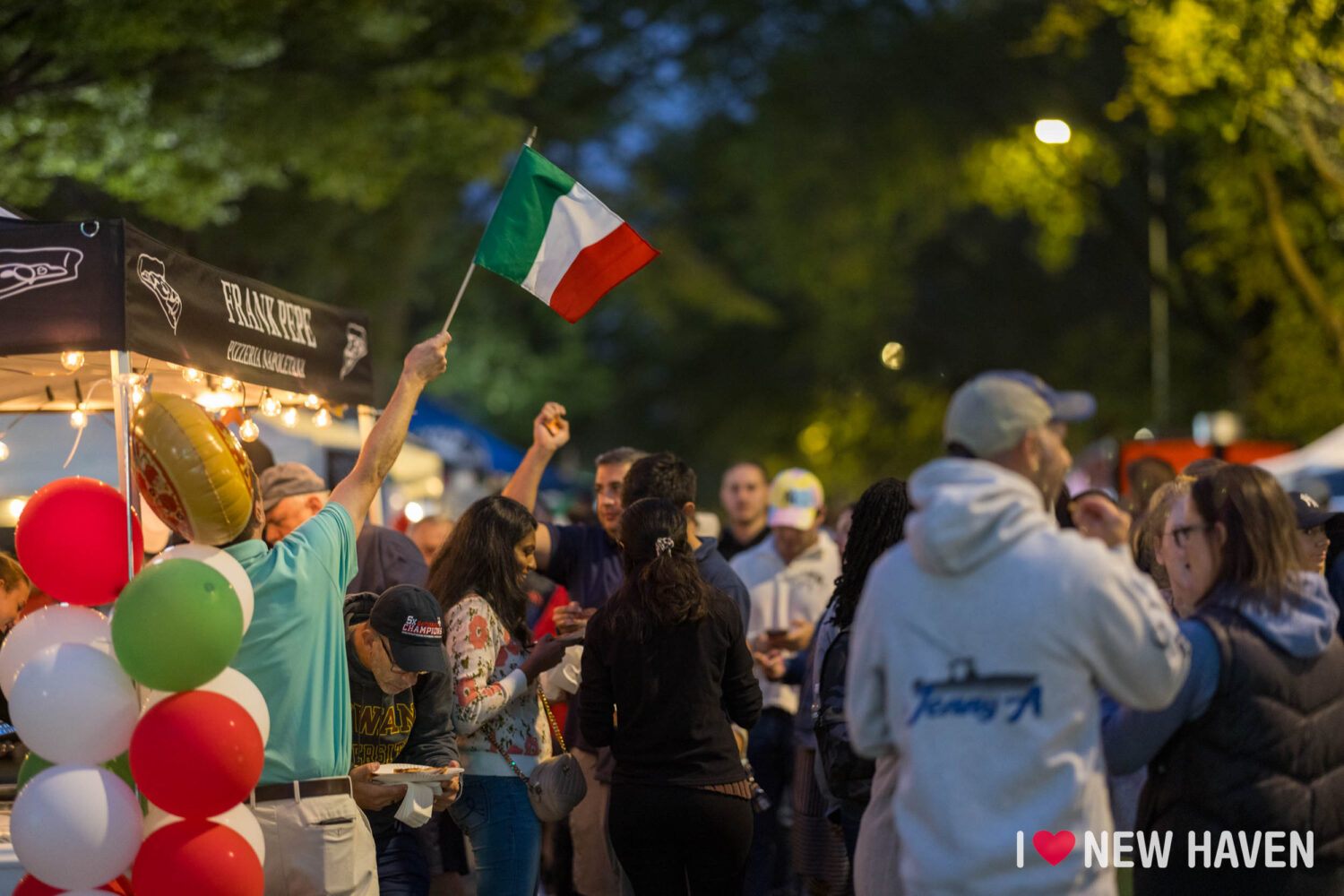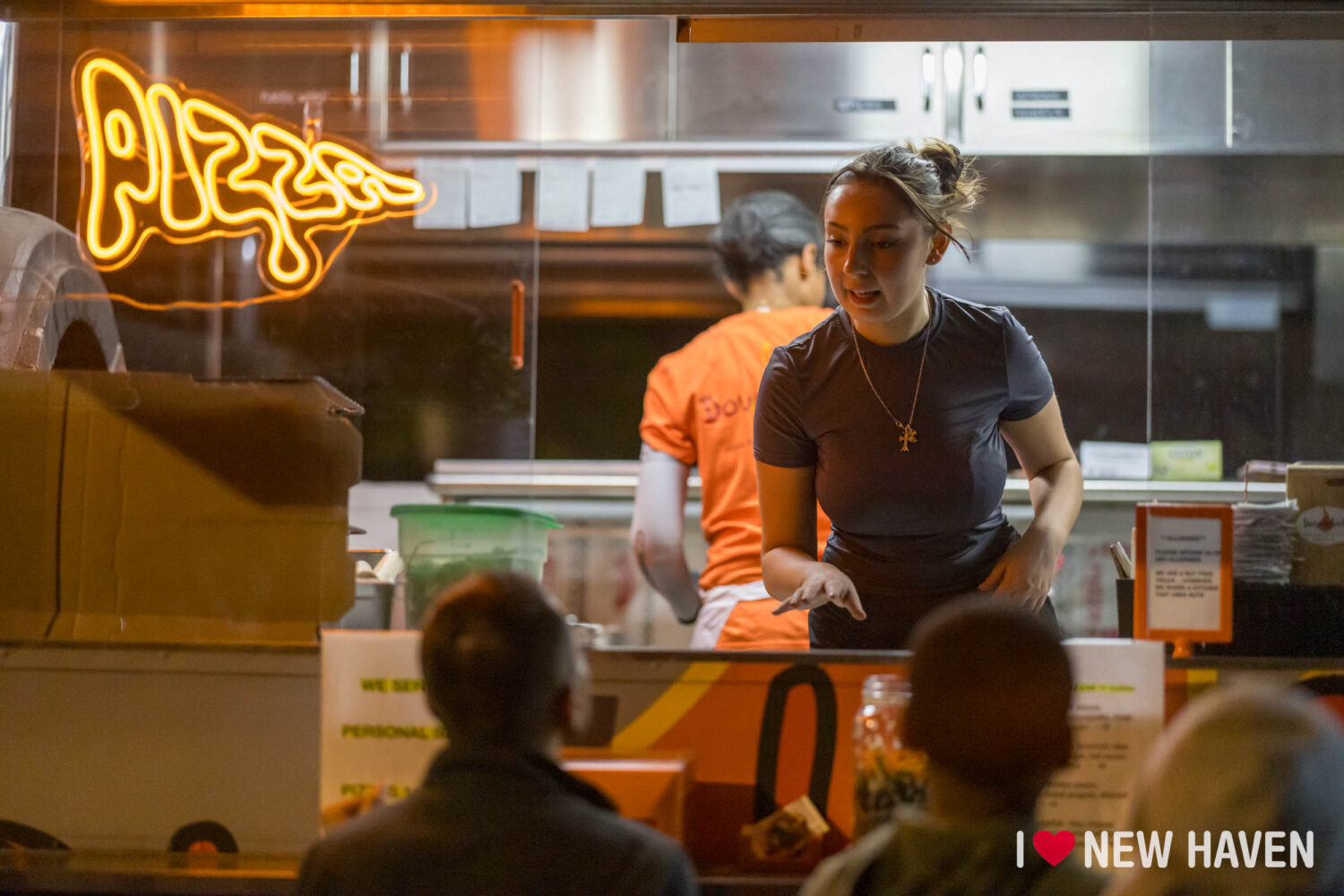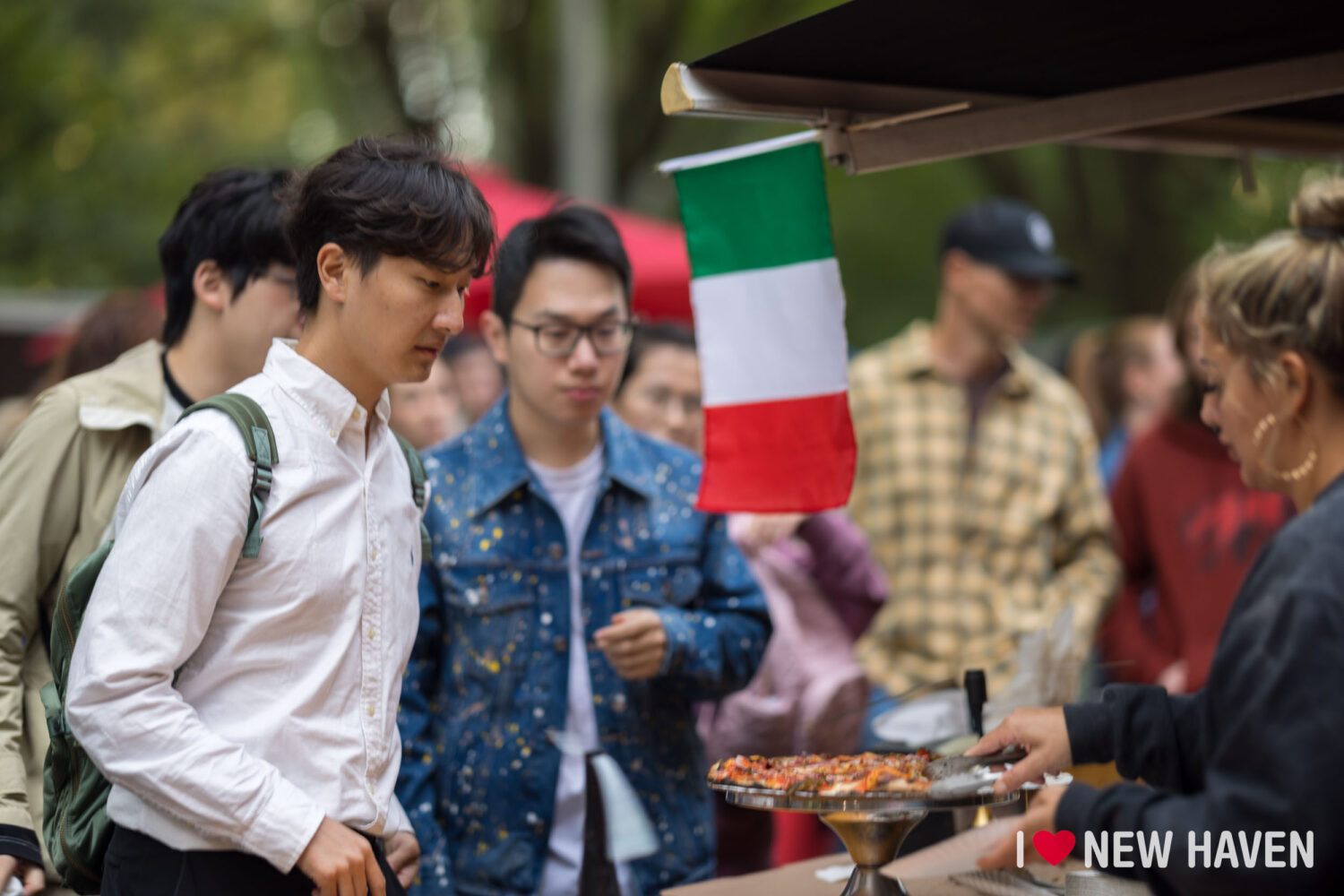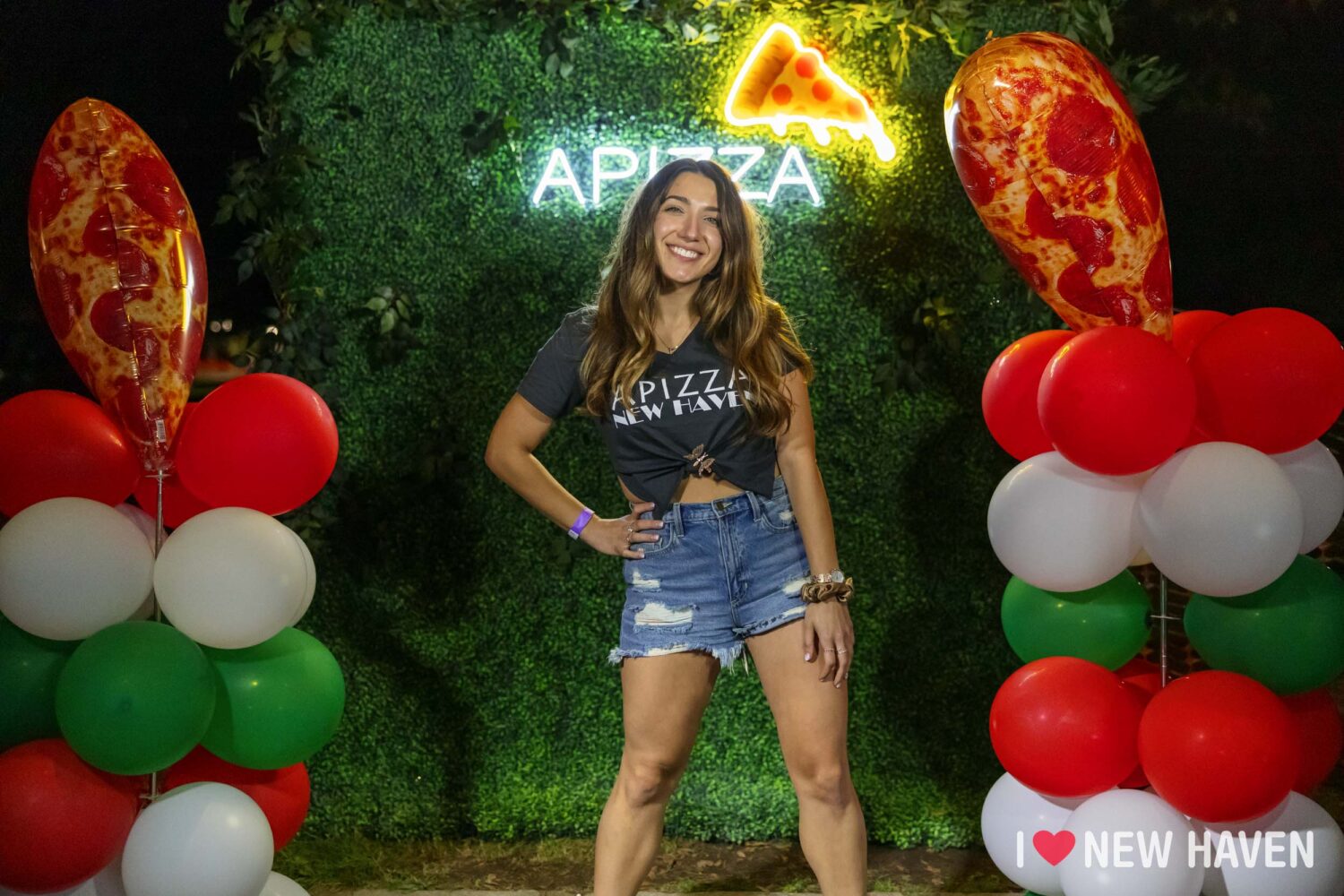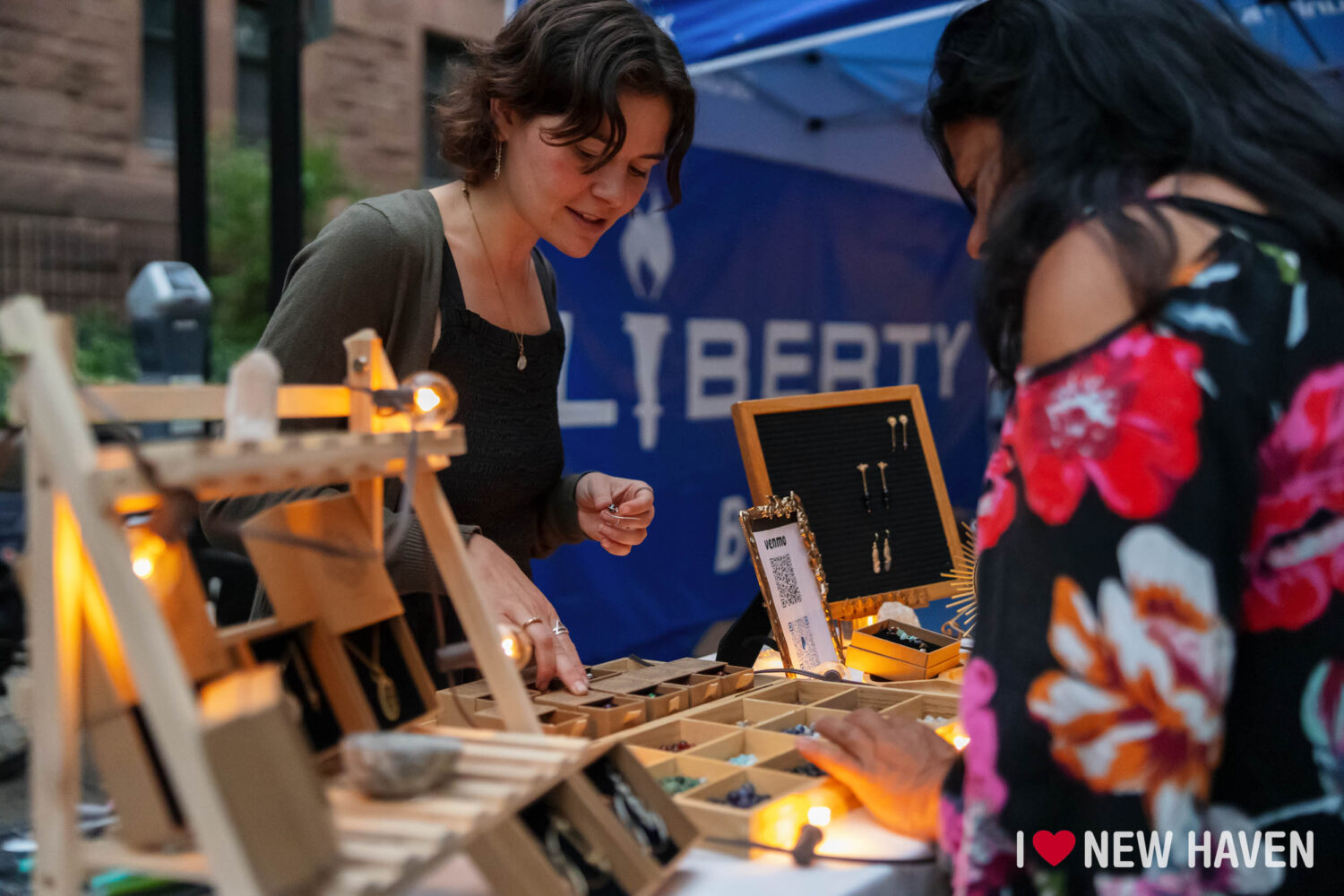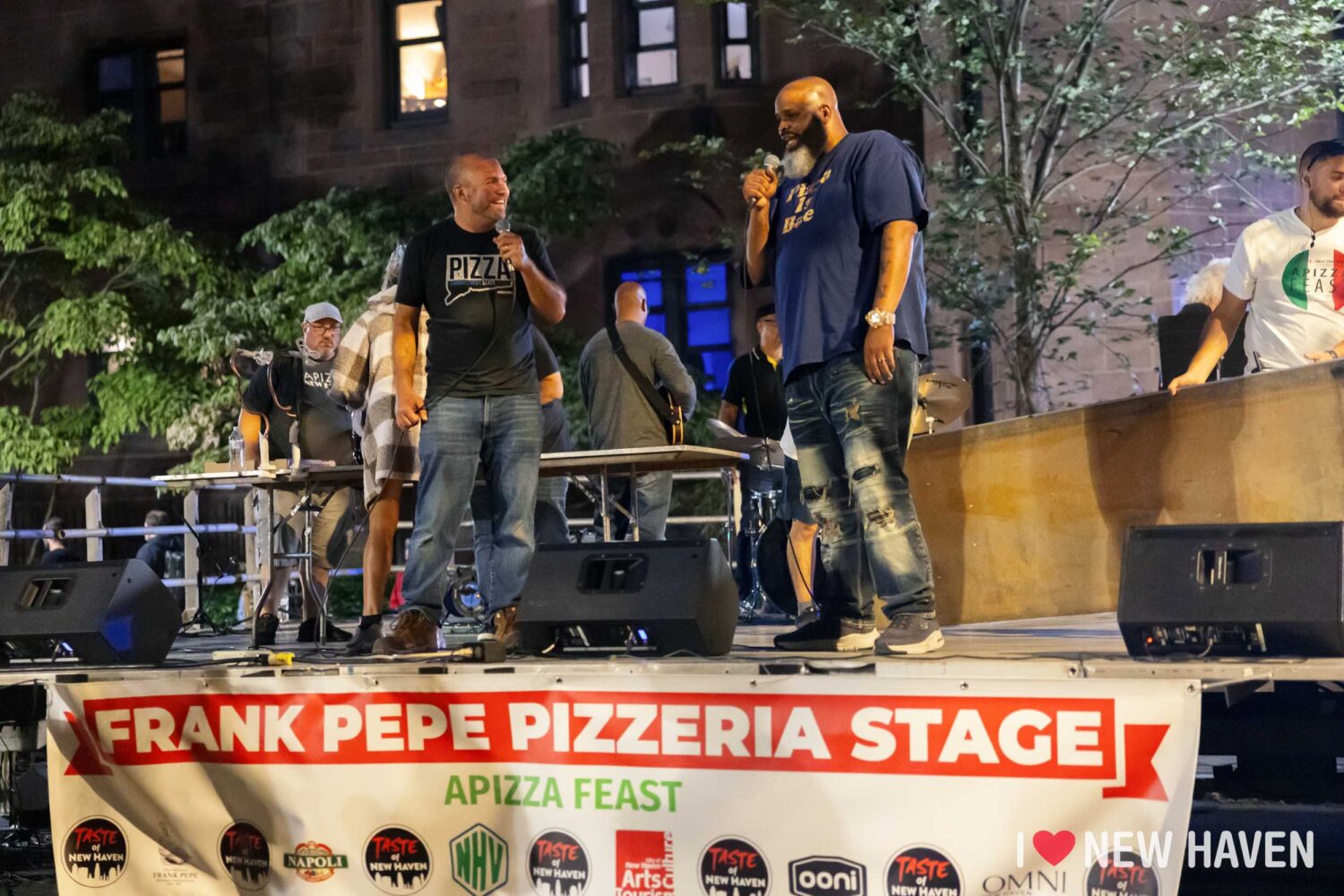 On the Frank Pepe Pizzeria Stage: Colin and Daym Drops, celebrity judge of the pizza contest.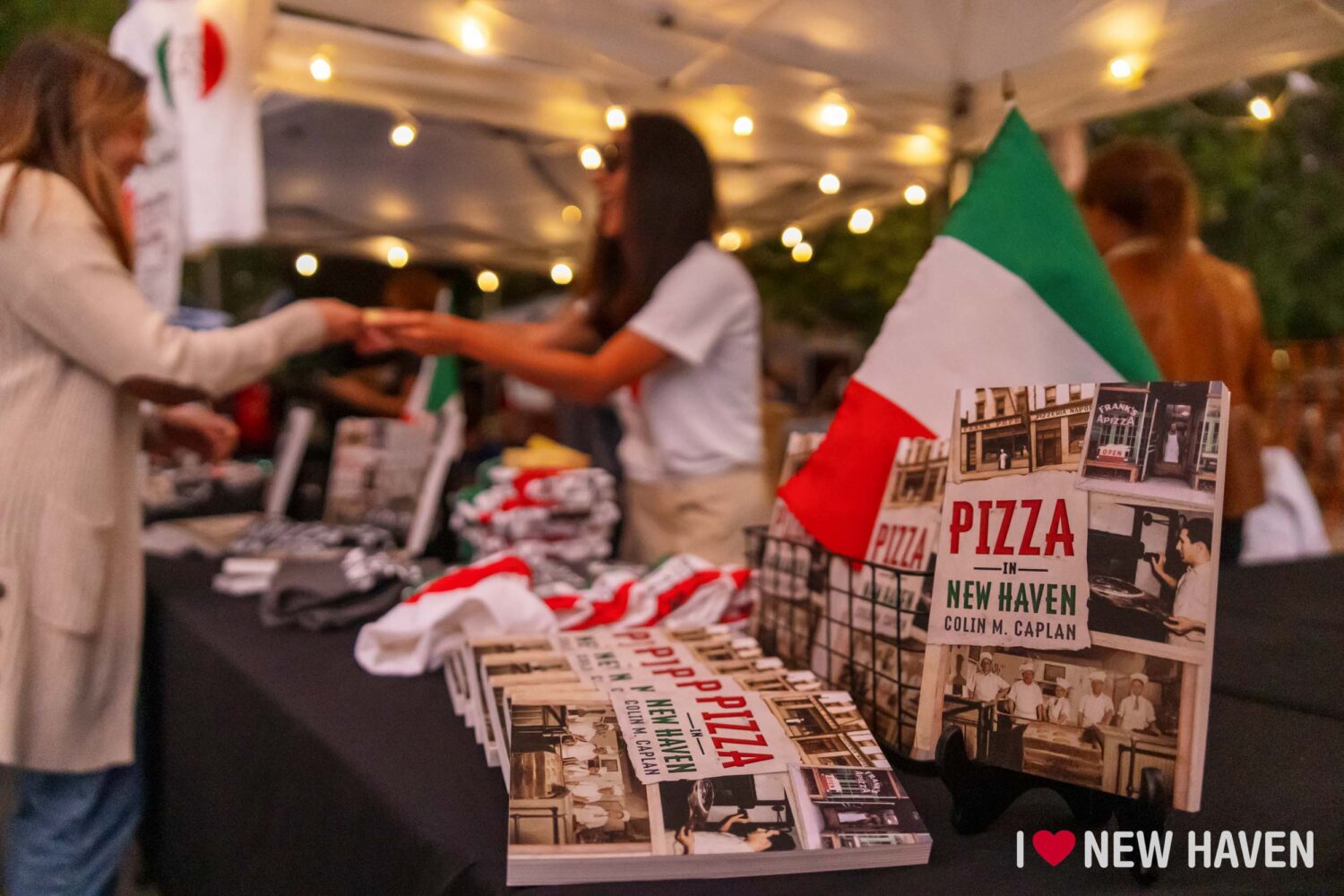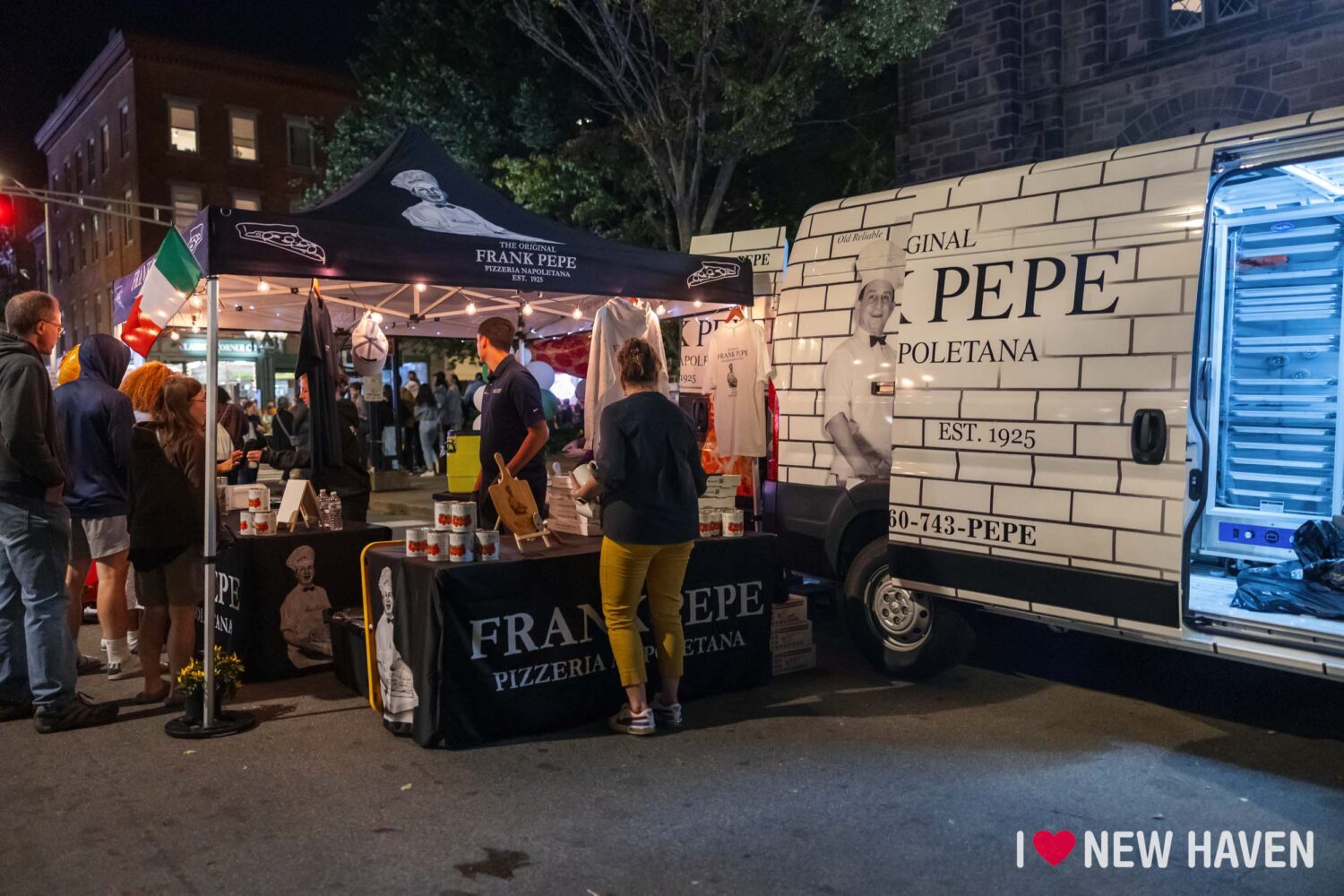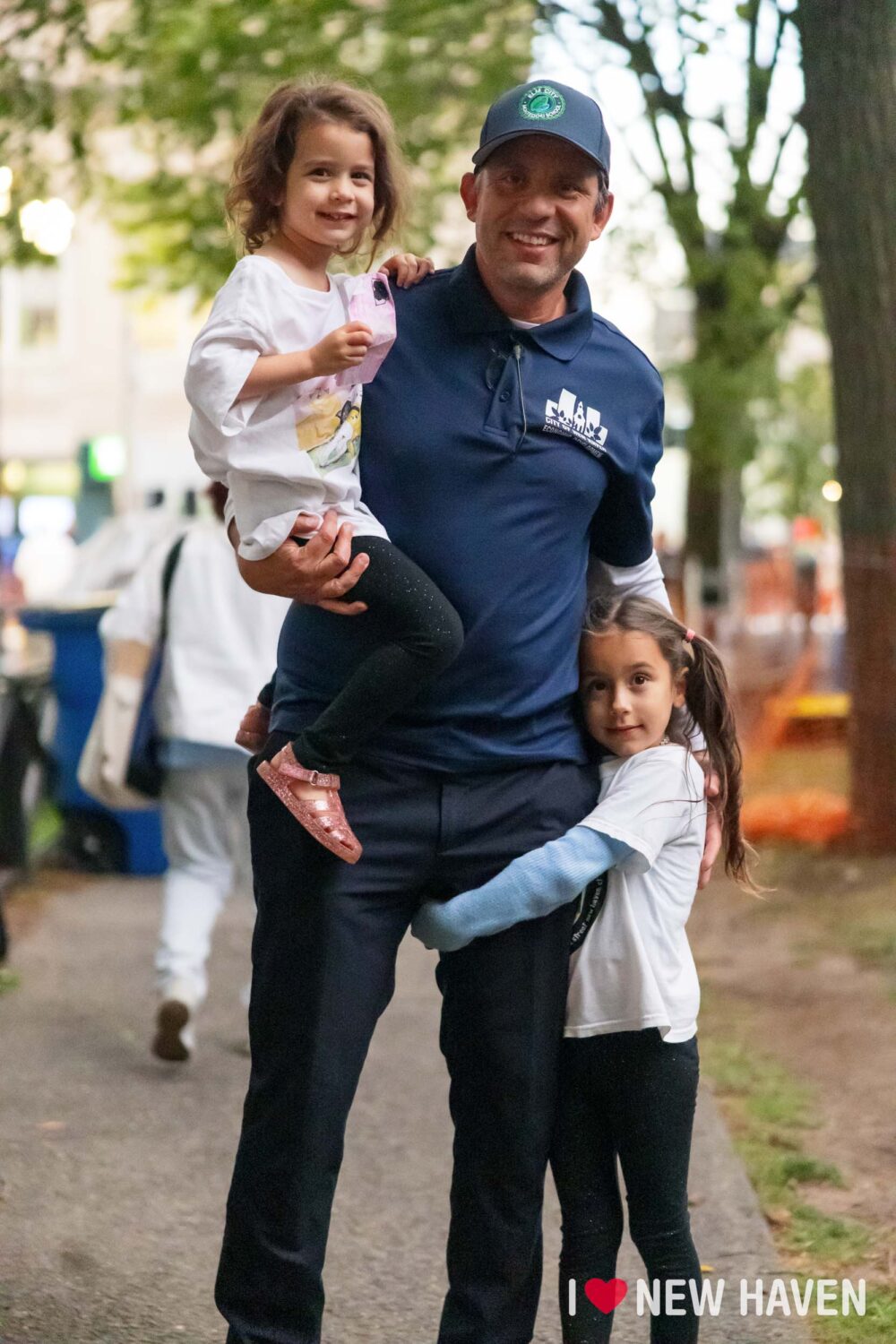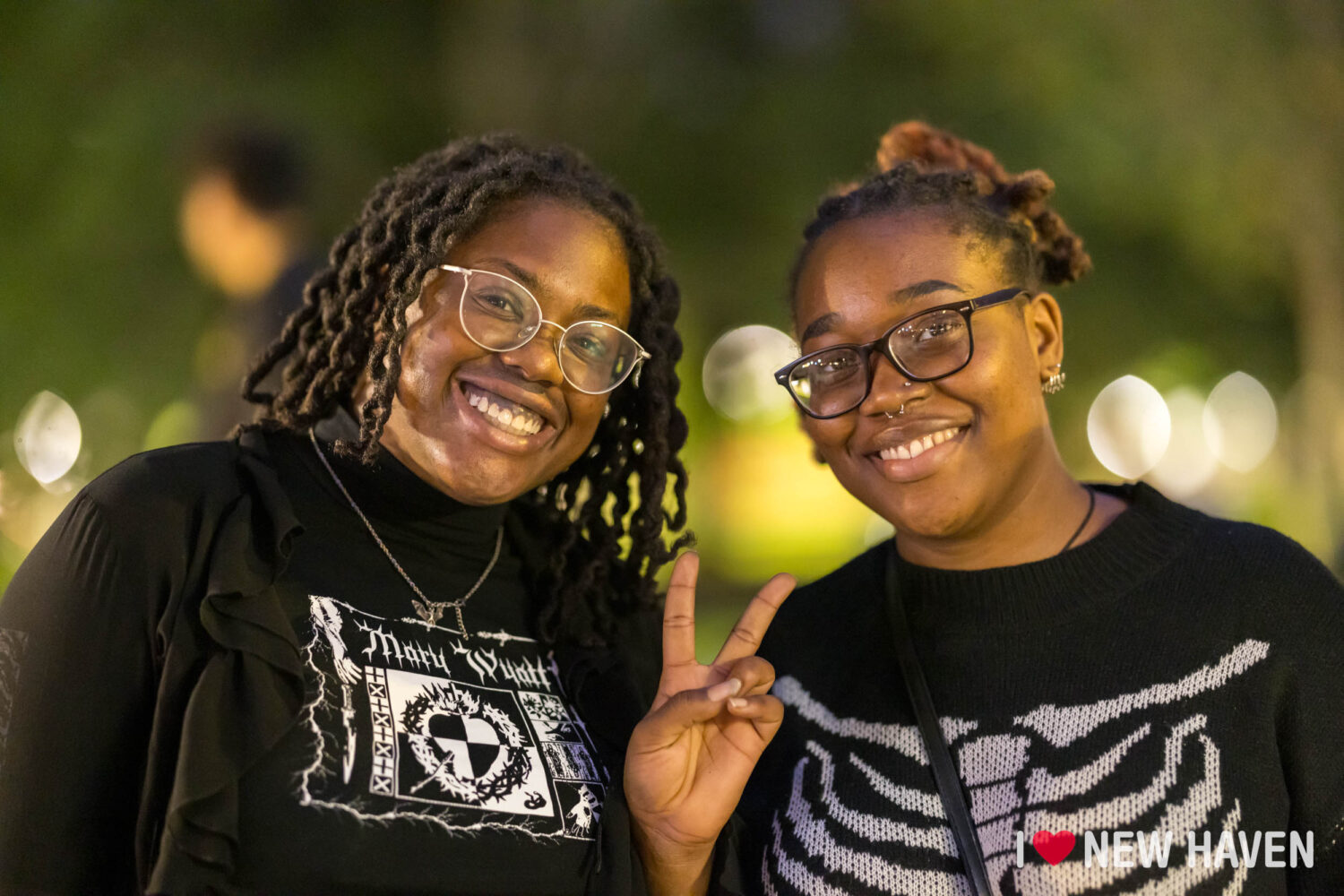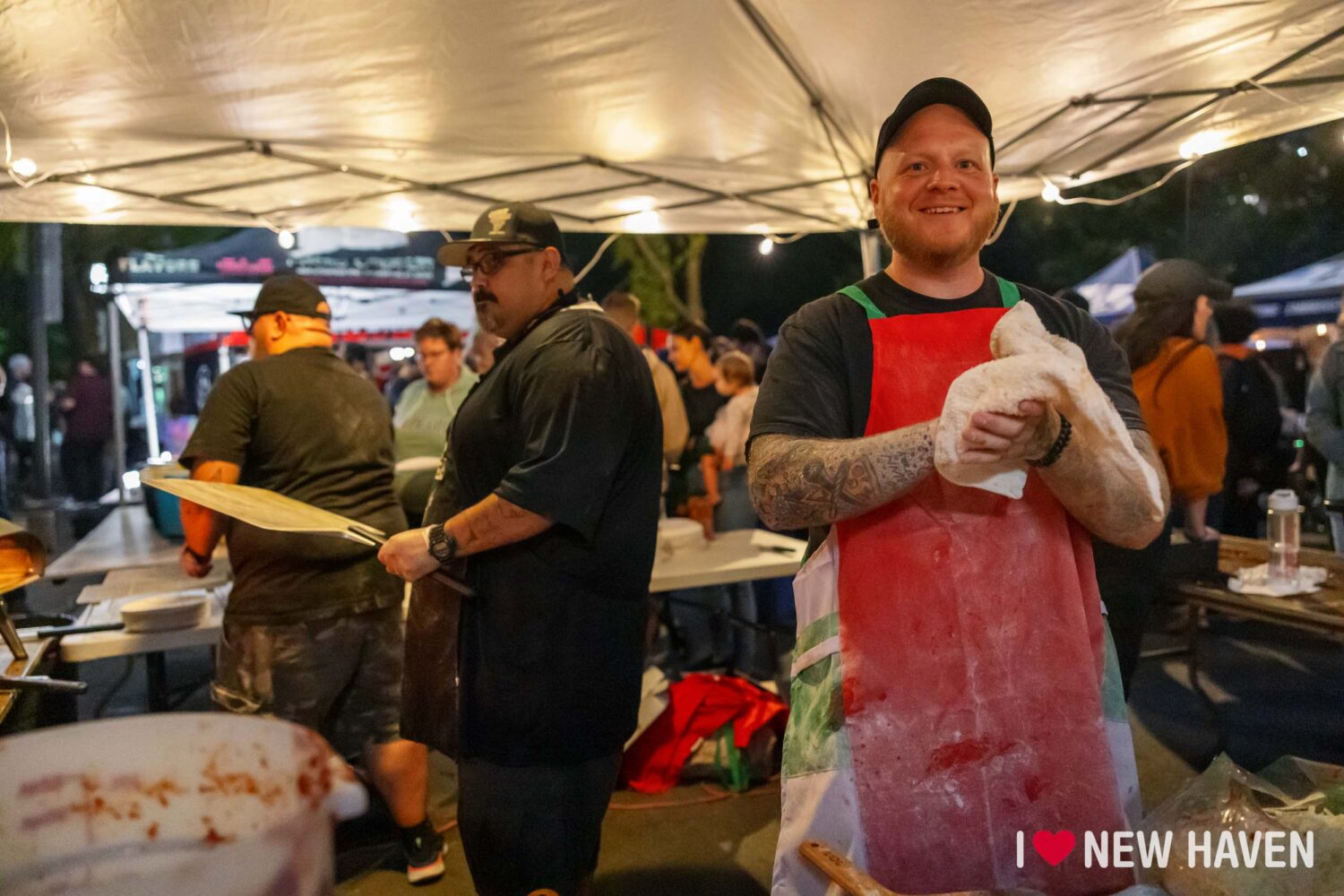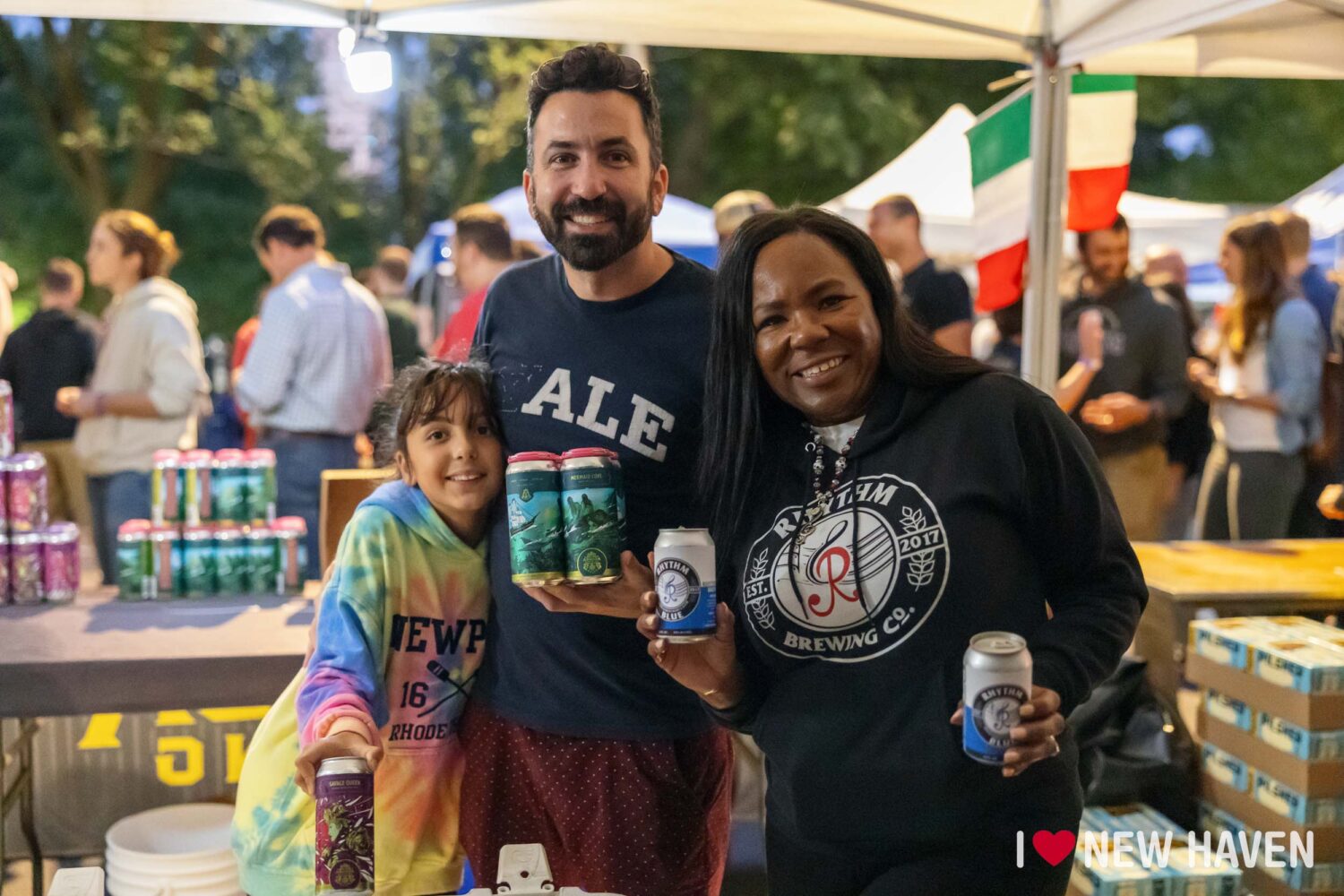 Alisa Bowens-Mercado of Rhythm Brewing Company and Alisa's House of Salsa with John of Armada Brewing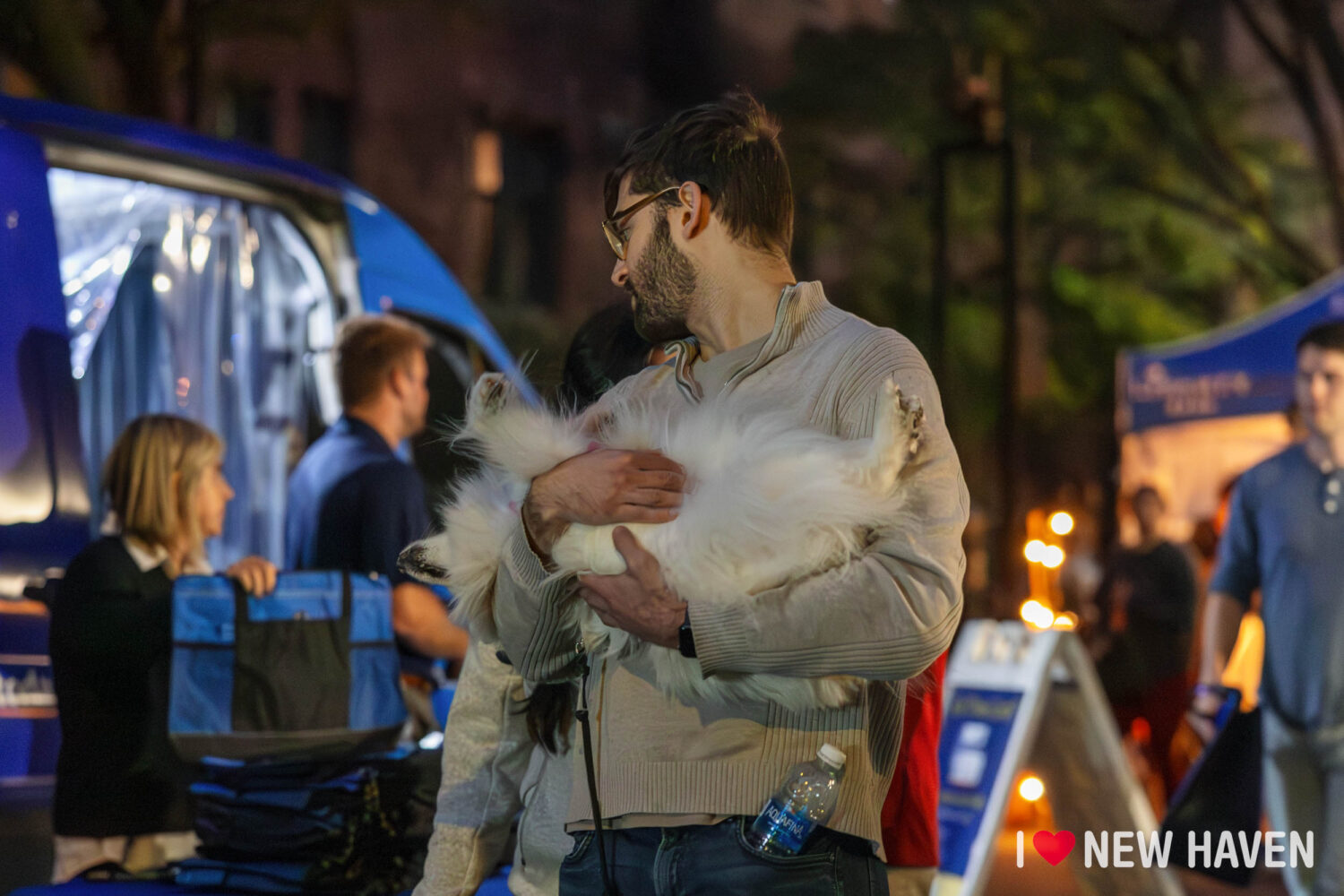 I think this dog was sleeping…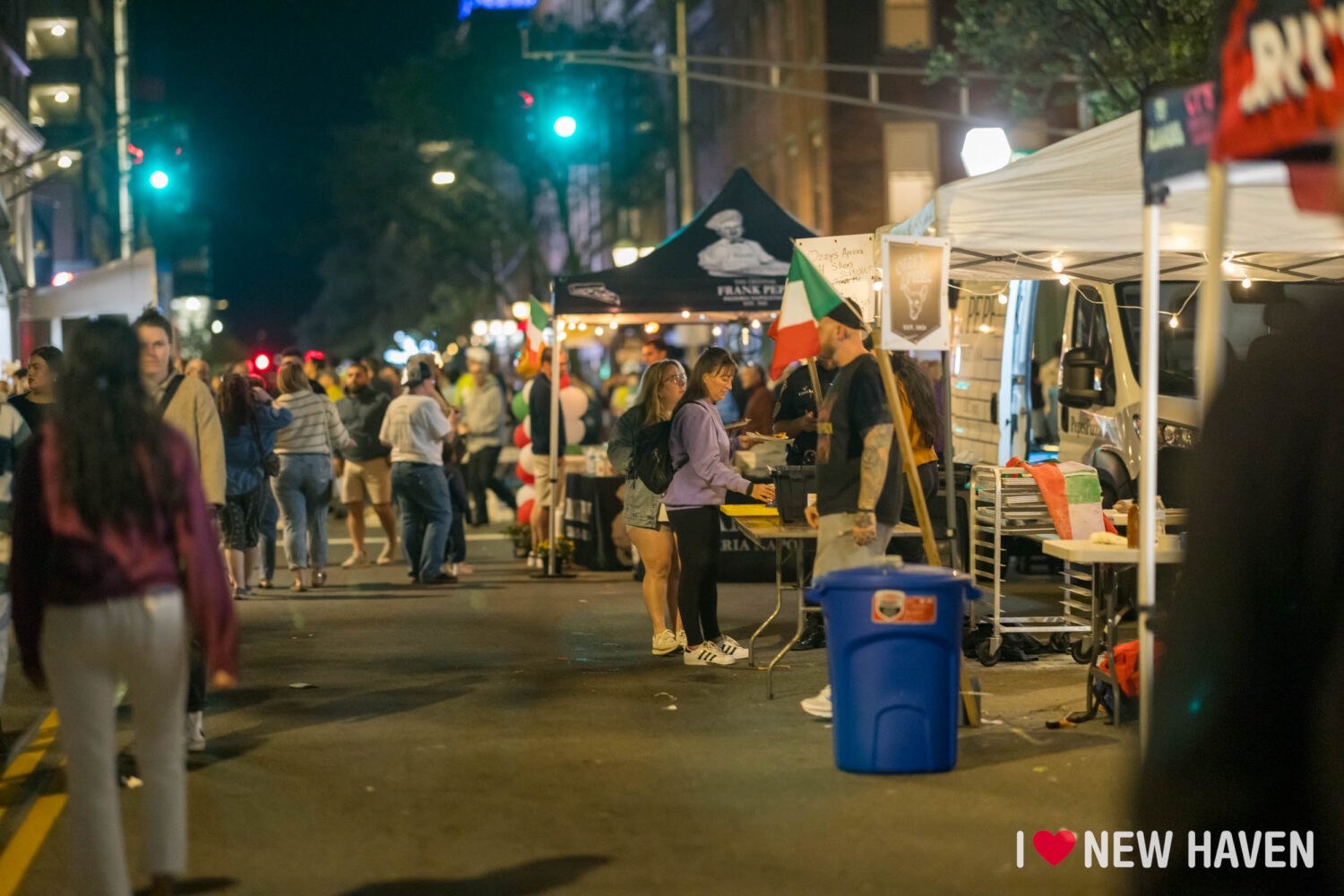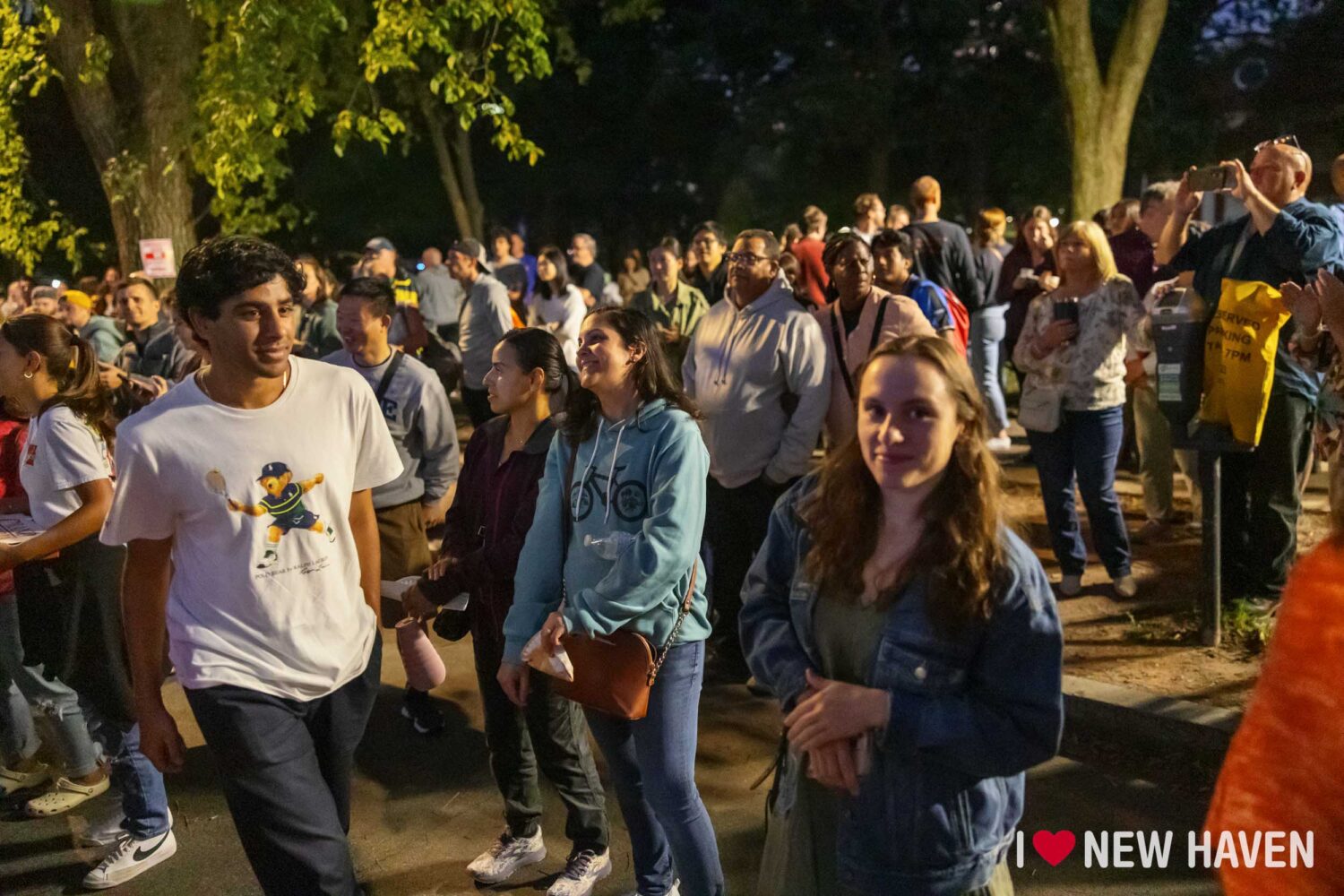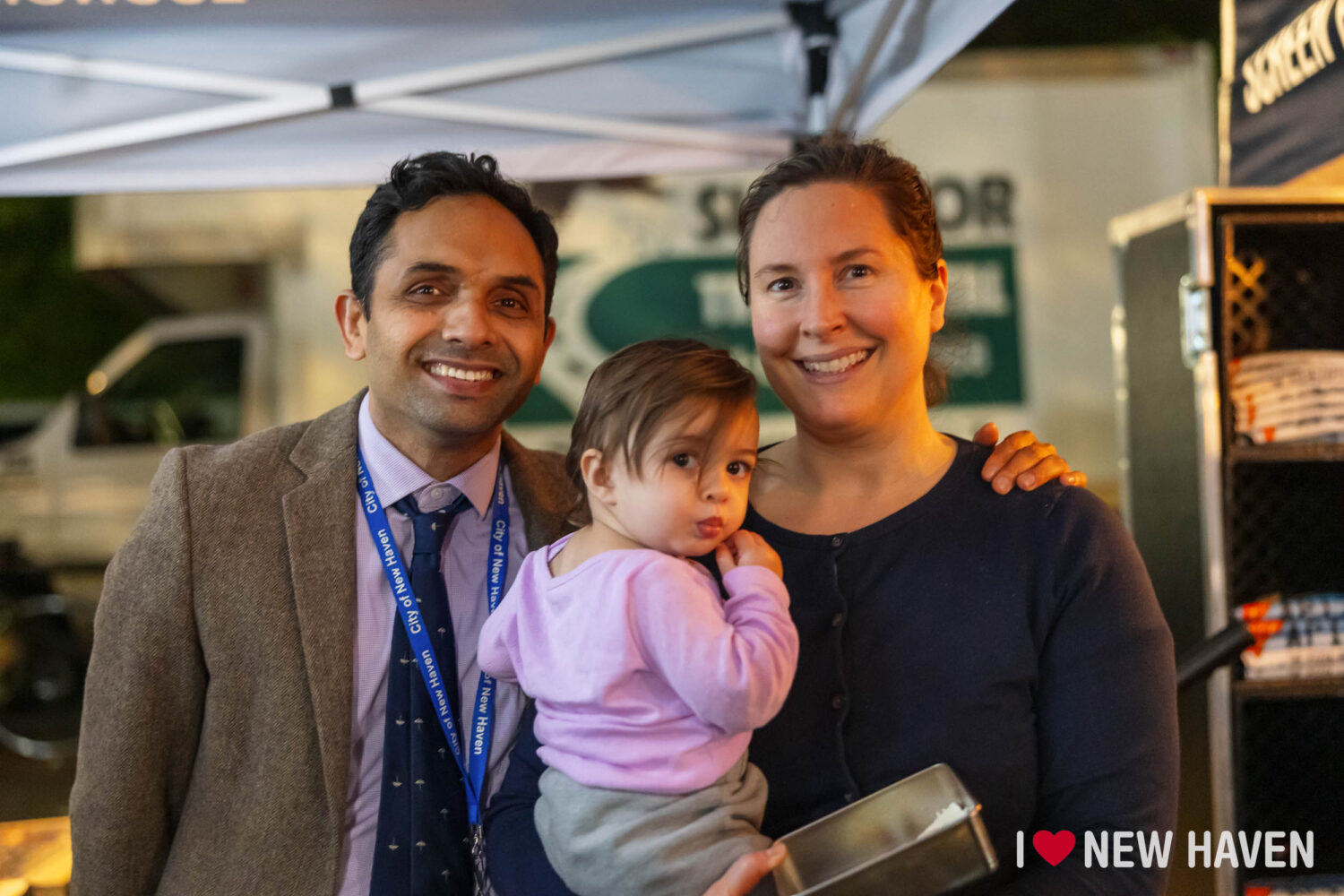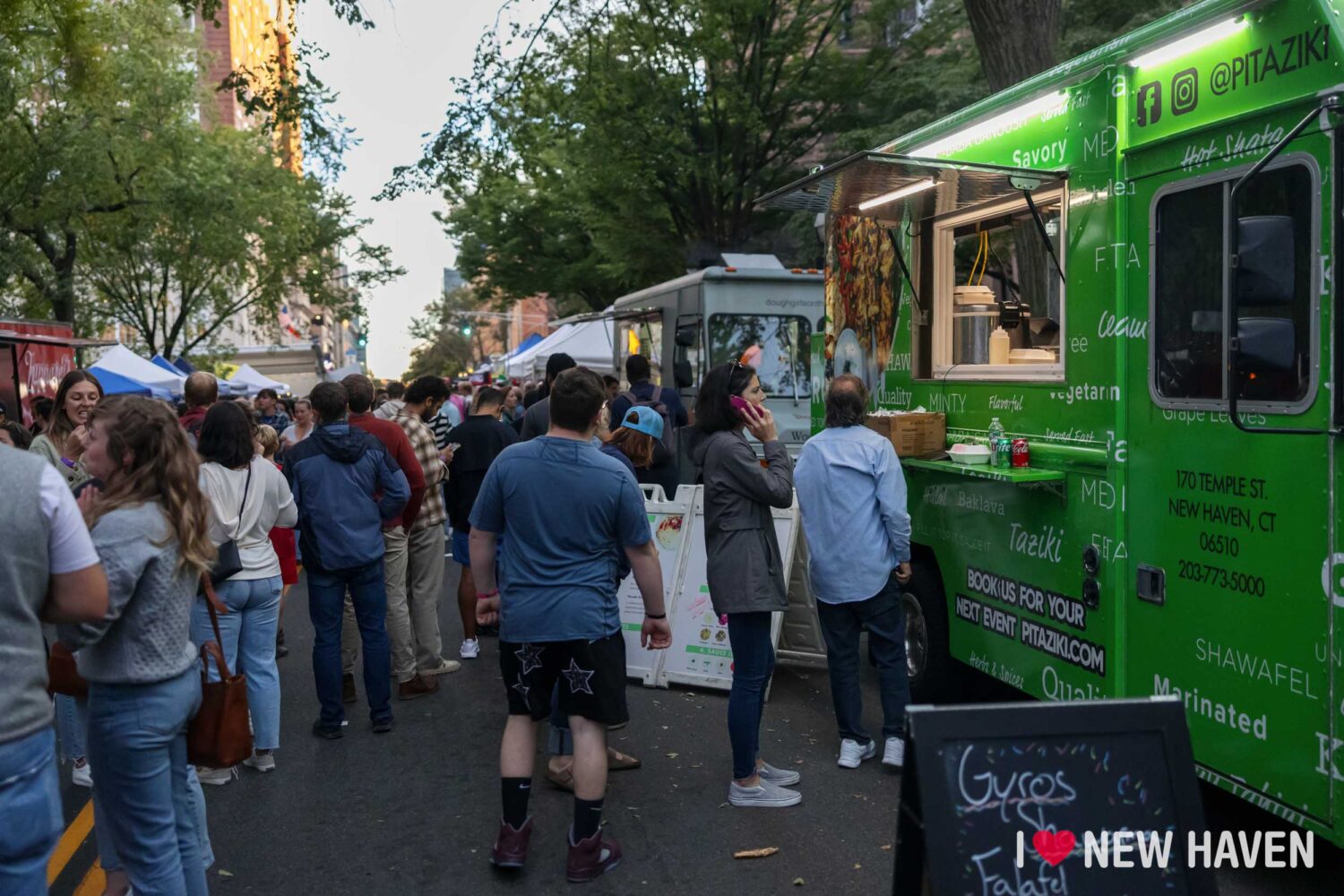 Do you have an idea for something in New Haven that the I Love New Haven Team should cover? Contact us and we will get back to you asap!