The 2023 New Haven Puerto Rican Festival illuminated the New Haven Green with an explosion of color, music, and heartfelt celebrations. Puerto Ricans United organized this year's festival which brought together the local Puerto Rican community and people from all walks of life.

The festival showcased the rich tapestry of Puerto Rican culture through an array of performances, culinary delights, and art exhibits. One of the festival's highlights was undoubtedly the music that filled the air. The rhythmic melodies of the island provided the backdrop for exuberant dancing, further fostering a sense of unity and shared celebration.

Ellektra Morrison and Chris Randall combined forces and photographed the event for us. These are highlight photos taken by them throughout the day. We put a link in the bottom of this post to the expanded album with all of the photos. You can follow that link and download photos for personal use.
Follow I Love New Haven on Instagram: @ilovenewhaven and I Love New Haven on Facebook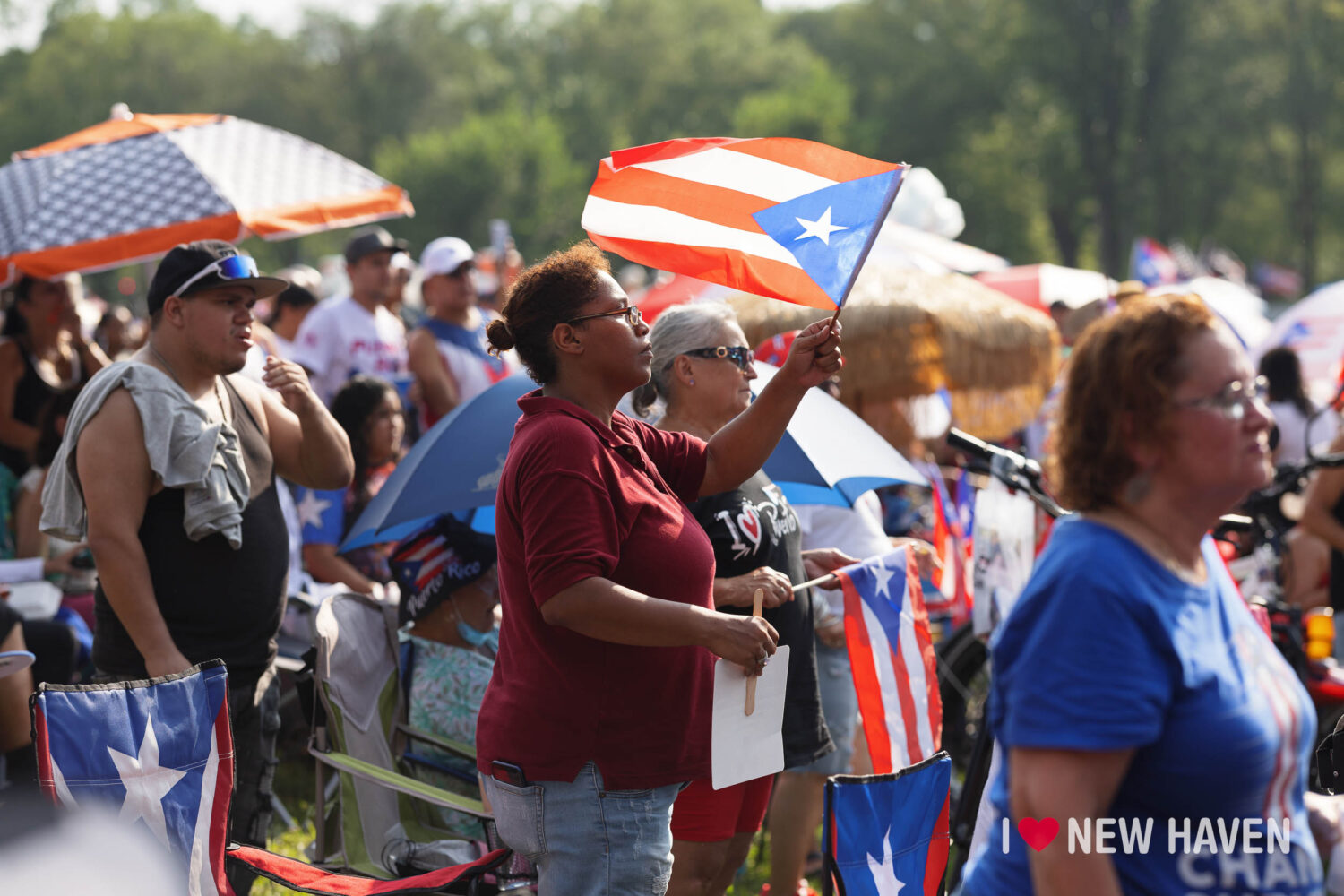 Full set: New Haven Puerto Rican Festival Expanded Album. You can download photos in the gallery for personal use.

Here are some more posts with photos related to local Puerto Rican culture:
Noche Latina in New London on I Love Connecticut July 30, 2023

Fair Haven Day in New Haven on I Love New Haven May 6, 2023
Do you have an idea for something in New Haven that the I Love New Haven Team should cover? Contact us and we will get back to you asap!
I Love New Haven isn't just a website; it's a community of people who share a passion for this diverse and vibrant city. We want to foster a sense of belonging and togetherness among residents, tourists, and anyone interested in checking out New Haven's beauty. Everyone's unique perspective, stories, and memories contribute to the colorful mosaic that defines this blog. Contact I Love New Haven today!