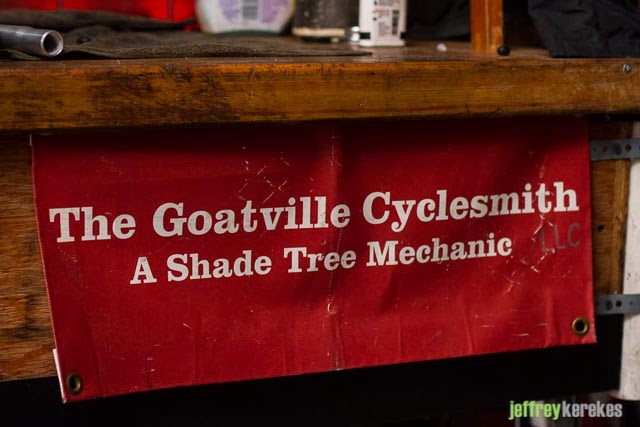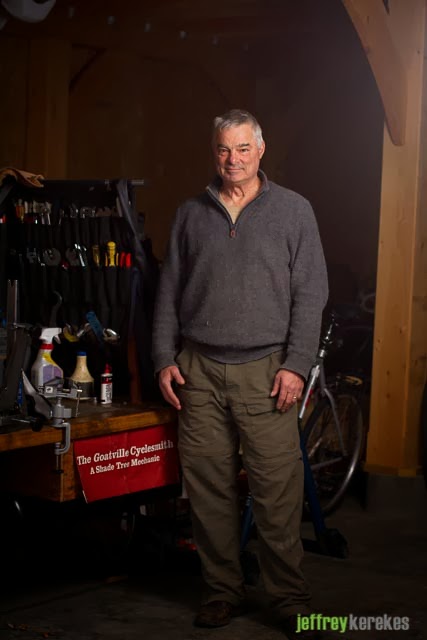 Joel LaChance is the Goatville Cyclesmith. Goatville is a section of East Rock that got it's name from the Irish immigrants and the goats they kept there. Joel has a traveling bike repair business during the main cycling seasons and is now in the process of establishing a base of operation in a very cool, wood timber constructed building in East Rock. He first started at a farmer's market in 2009, and as a result of a great reception by customers, he expanded his services. "I actually repair things instead of always replacing them," he noted. You can find him outdoors during the warm cycling season and he is always happy to help anyone who braves the cold and needs a repair in the off season by contacting him below.
Goatville Cyclesmith
33 Bishop St.
New Haven, Connecticut 06511
(203) 907-9526
Check out and like his Facebook page.