Sunday afternoon I went out on another People on the Street adventure and met some really interesting people. Check out who I ran into and what they were up to.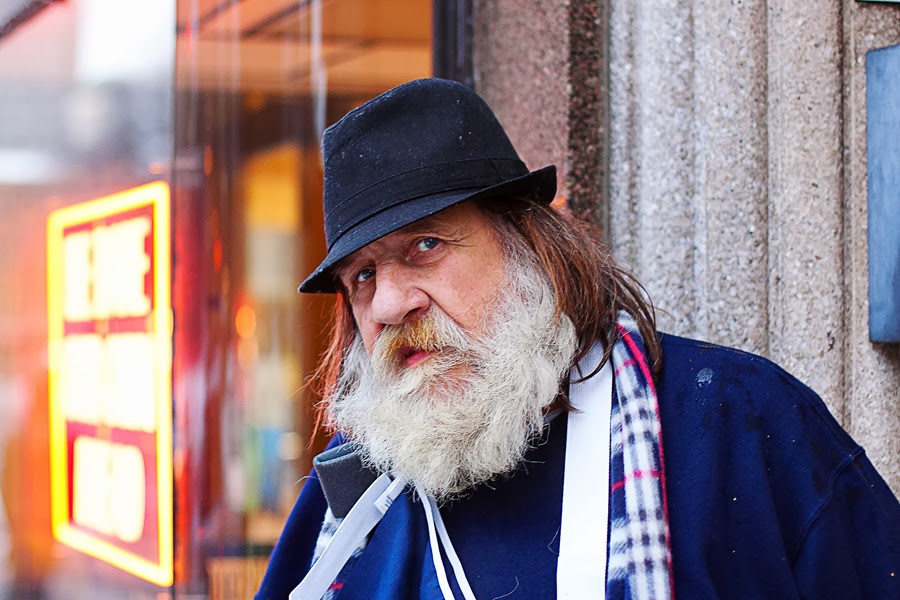 Santa was making his annual pre-Christmas visit to New Haven. Actually Bill was looking for someone to go to the store for him two blocks away. He couldn't walk very well because of his legs. I did it for him (in case he really IS Santa!). When I got back he told me that he does in fact want to dress as Santa and have me photograph him.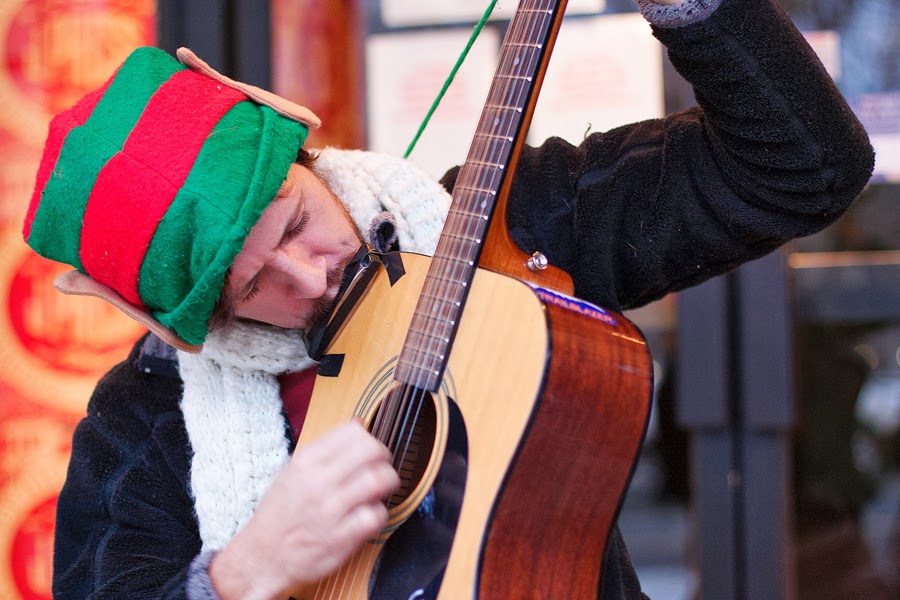 Jeffrey was simultaneously playing harmonica and guitar for passers-by and donations on Chapel Street. He's really good! Check him out on soundcloud: https://soundcloud.com/jefffrey-1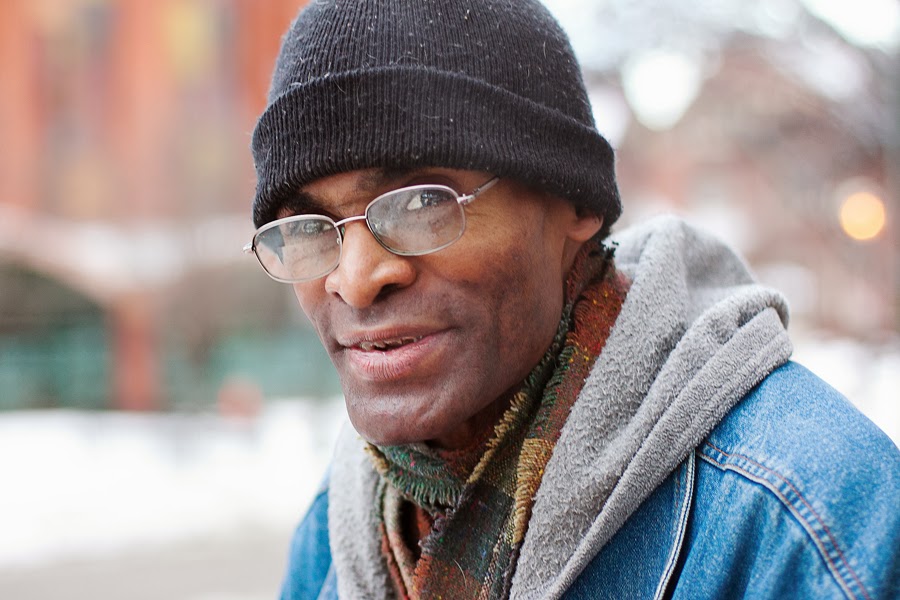 Michael was walking his dog, Bandit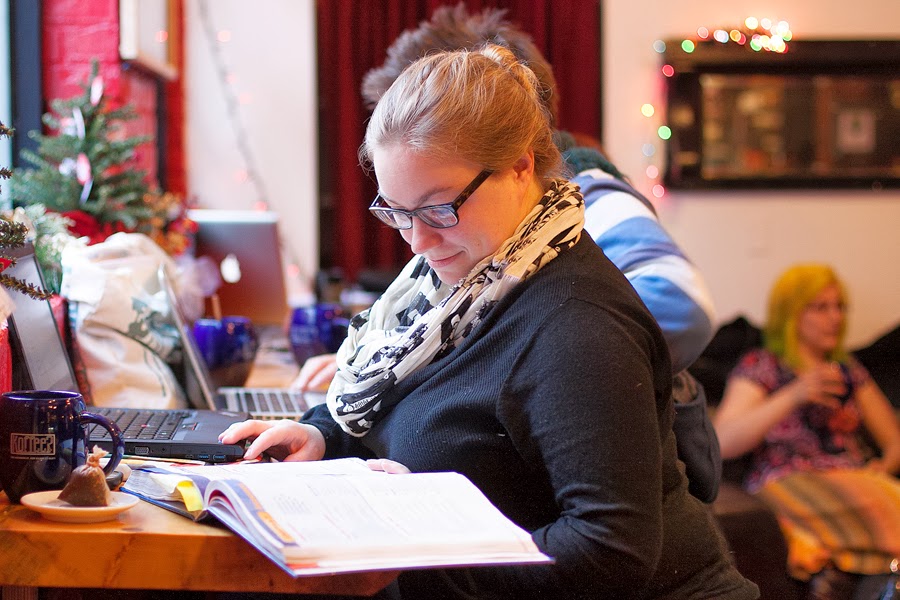 Elise was studying at Koffee? on Audubon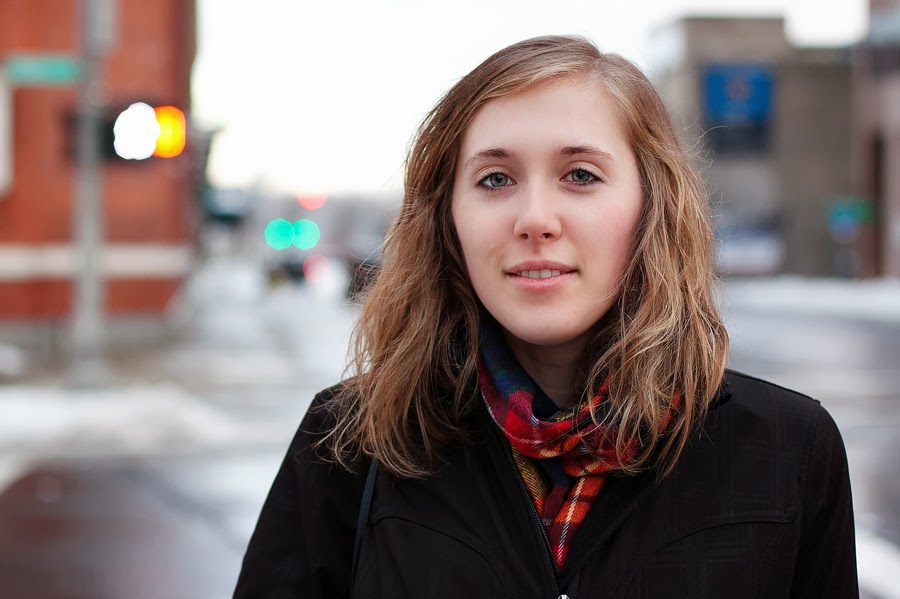 Siobhan was running errands then heading to Anna Liffey's. Siobhan caught me off guard by asking if she could take a photo of me as I was preparing to take her picture. Of course, I said yes.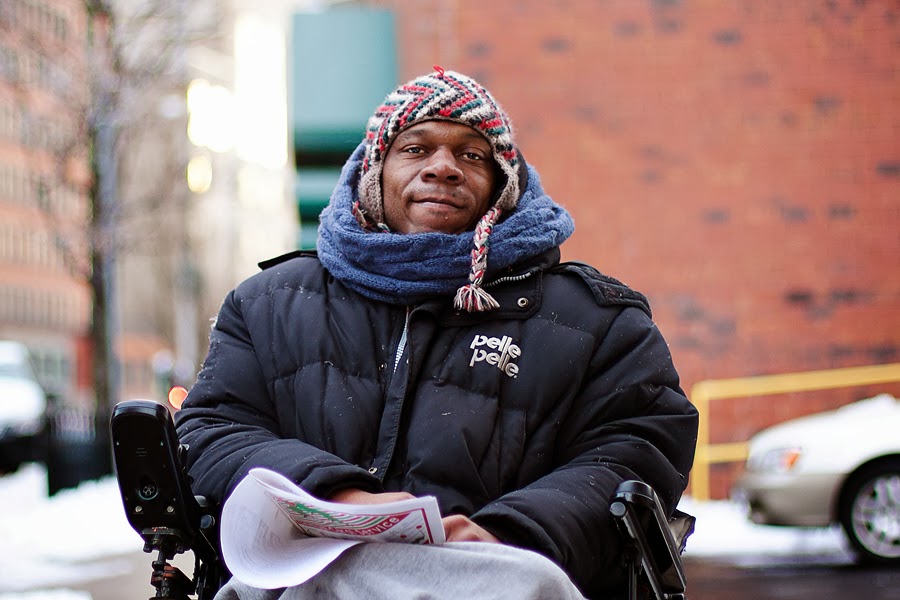 Troy was singing Oh Come All Ye Faithful (with sheet music!) on Whitney Ave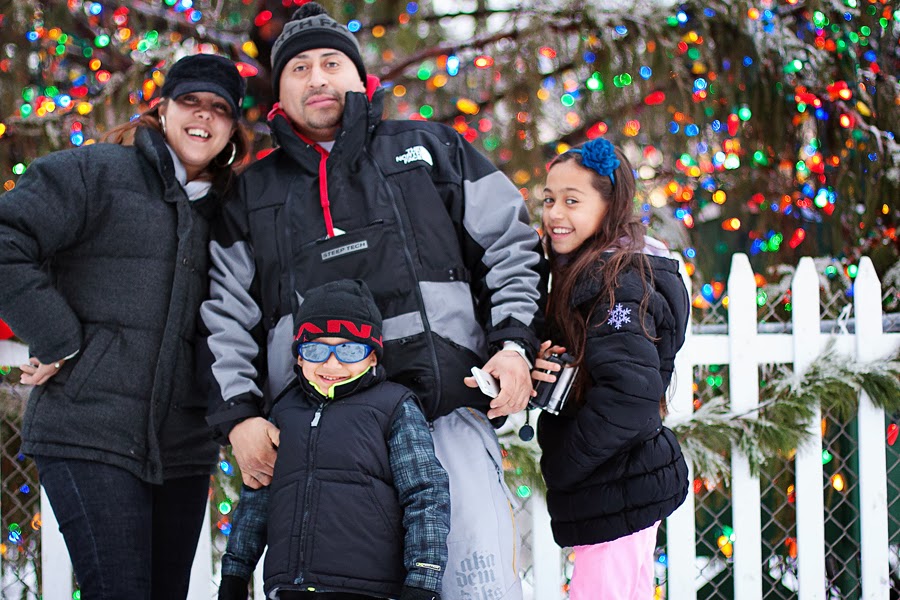 Cesar Jr (5)was trying to have a snowball fight with his sister Elena (almost 10) just after getting something to eat with their parents, Teresa and Cesar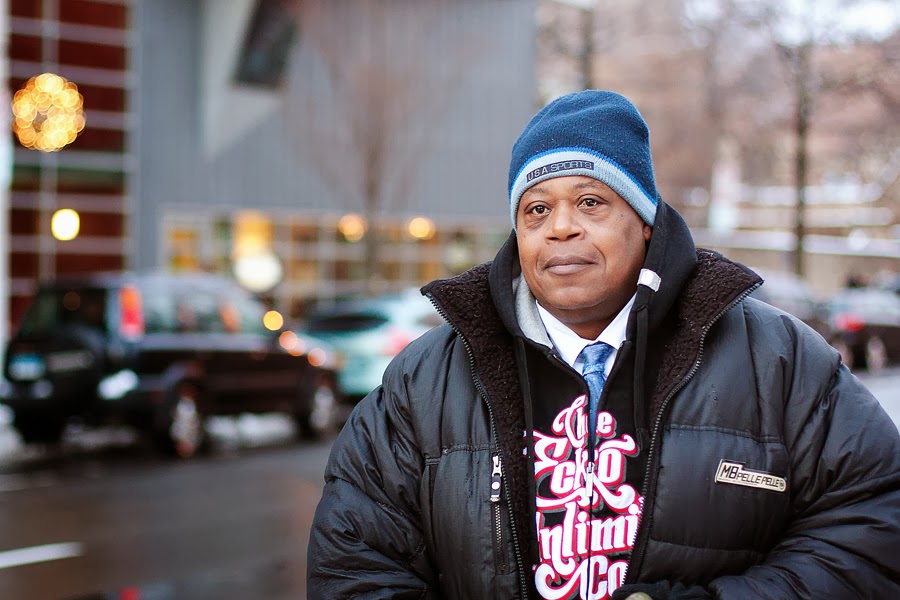 Ron was on his way to work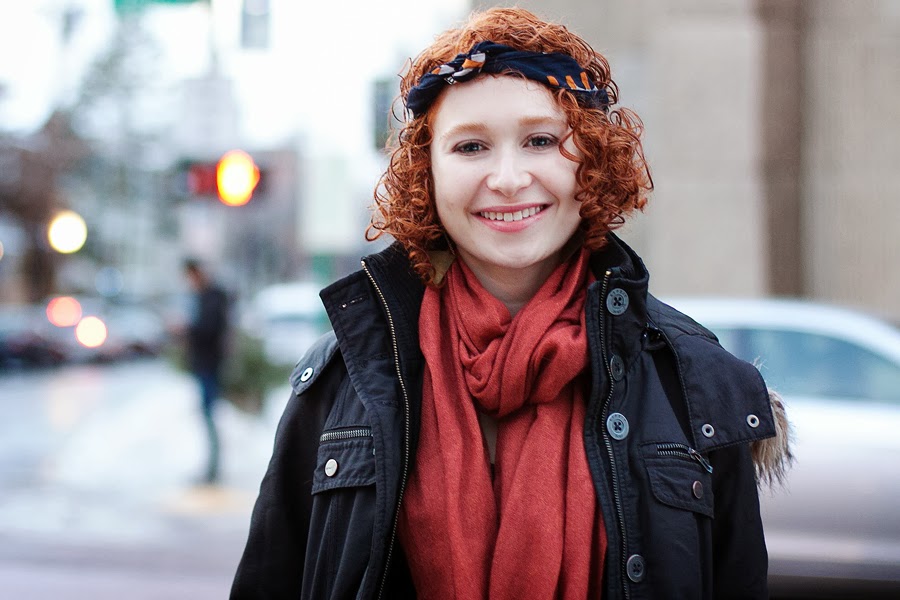 Juliet was also headed to Anna Liffey's to see/hear some traditional folk music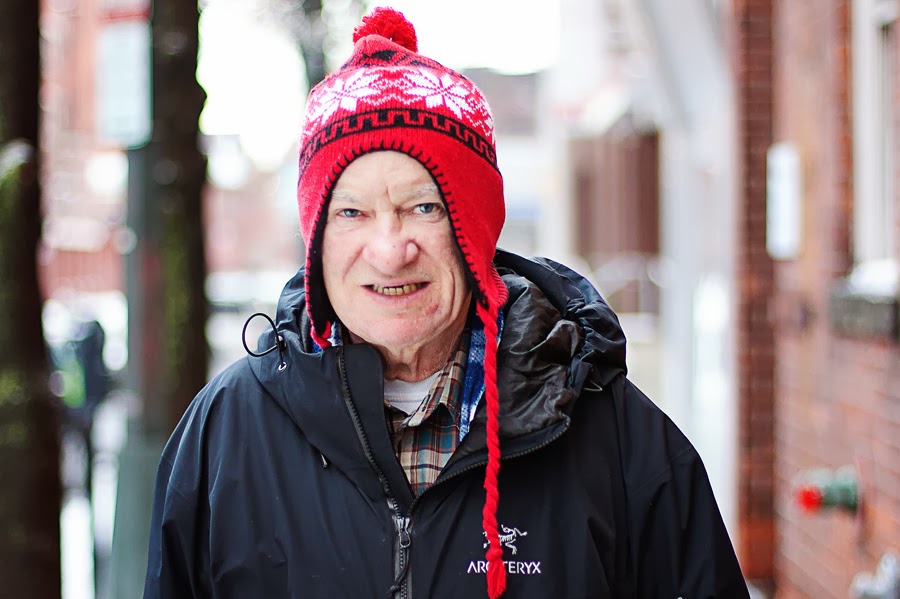 Gene was on his way to Willoughby's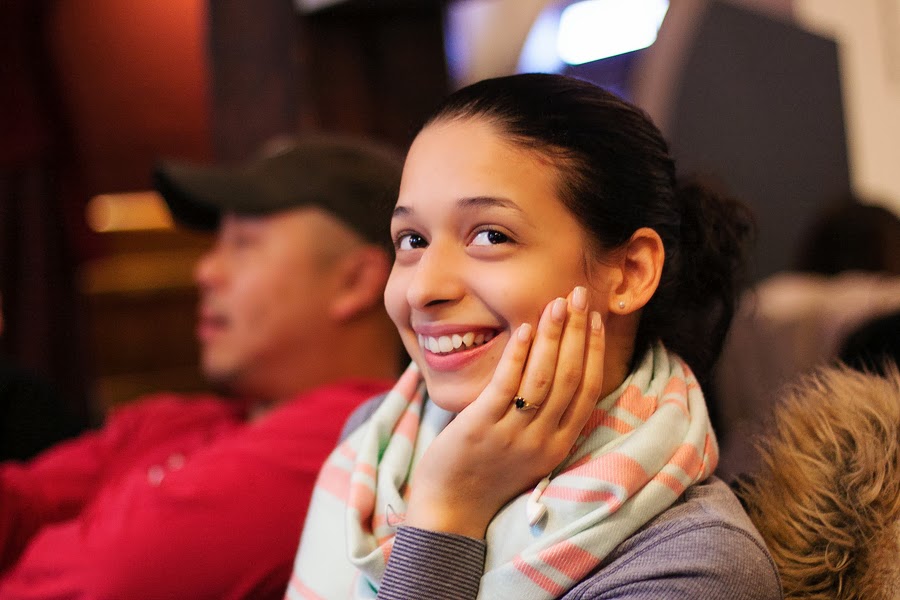 Stephanie of Menjares was studying with friends at Koffee?
Laurel was heading into Blue State on York. She's wearing the scarf and hat to break up the monotony of studying for finals. She also told me that her hat is the fifteenth consecutive holiday hat she's worn this year.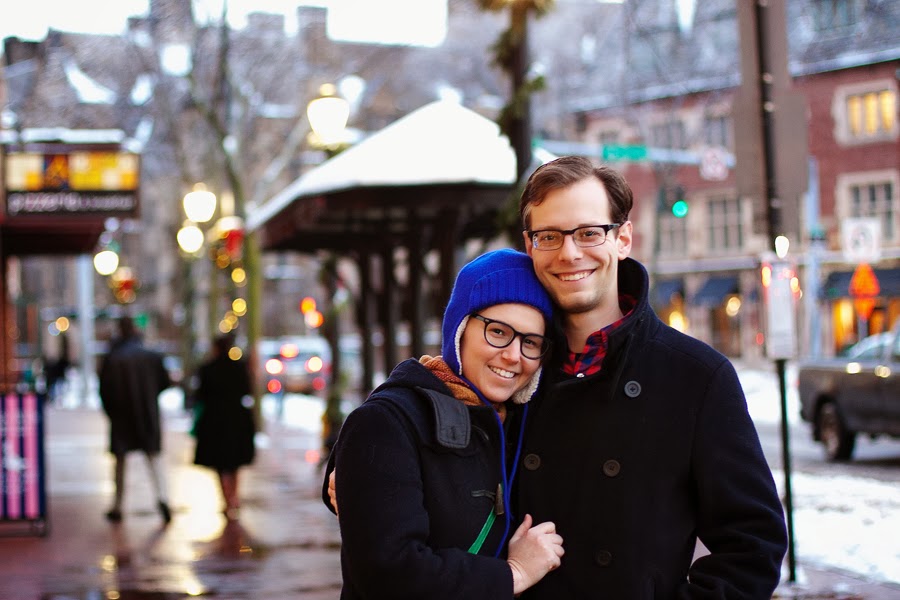 Emily and Matt were just coming out of JCrew. Matt recognized me from the internet and told Emily that I'm Chris Randall and I Randallize things. (I am and I do!)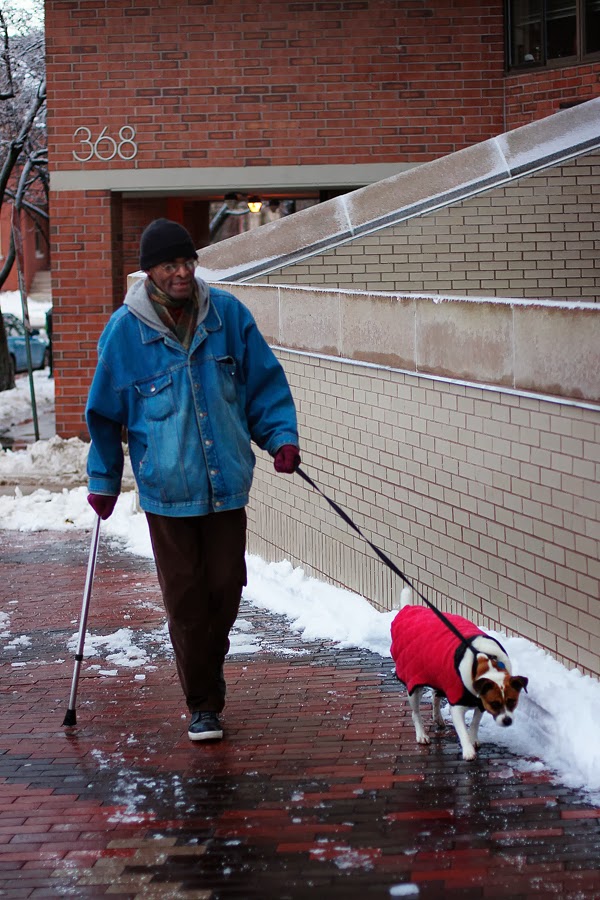 Michael and Bandit