Friday, May 2, 2014 was opening day for Jolina Li and Nina Xiao's SnoJoy Cafe. Their treat is different than frozen yogurt and italian ice and worth a trip over to their new place on Whitney Ave at Grove Street next to Bruegger's Bagels. They also serve lunch items. They plan on tailoring their hours over the next few weeks, so check out their Facebook page for the most up to date information. Their plan right now, subject to change, is Monday – Friday 11am – 8pm and 12pm – 7pm on Saturday and Sunday.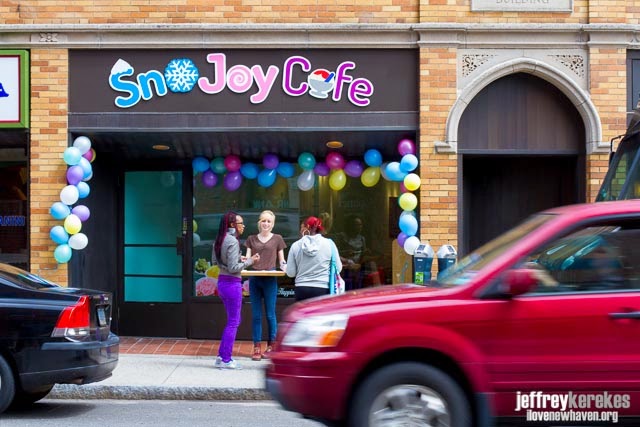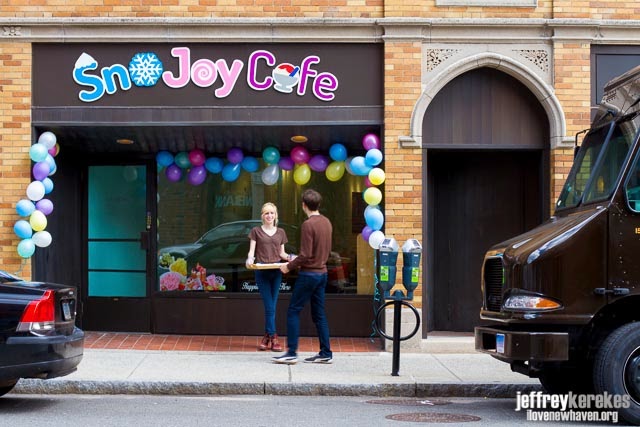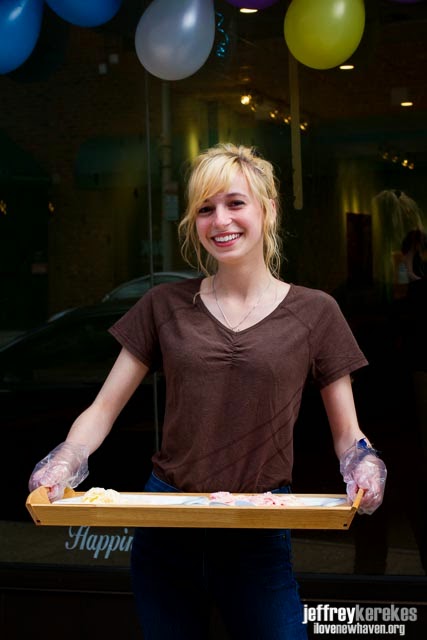 Sophie is providing tastings to passersby on Whitney Ave.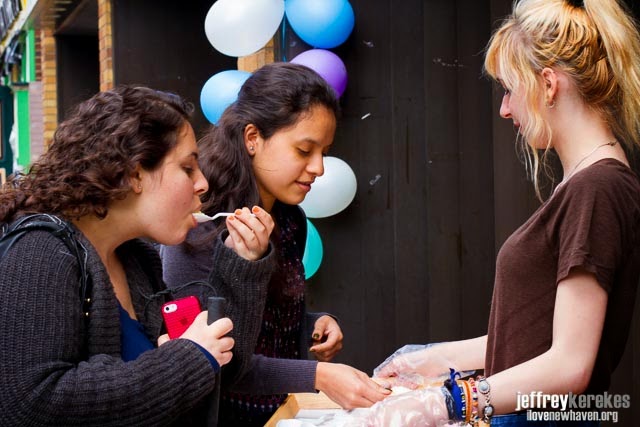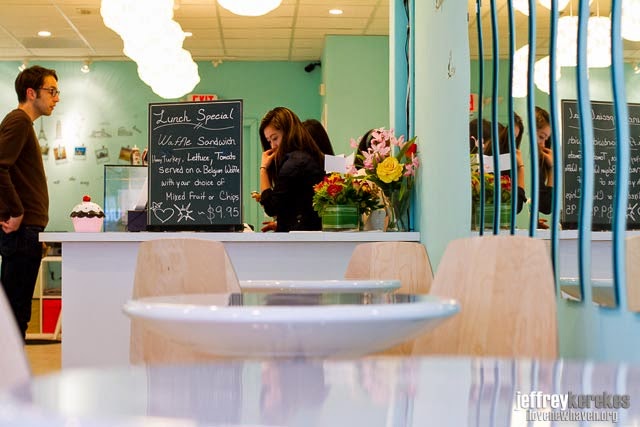 Nina Xiao, right is one of the partners at SnoJoy Cafe.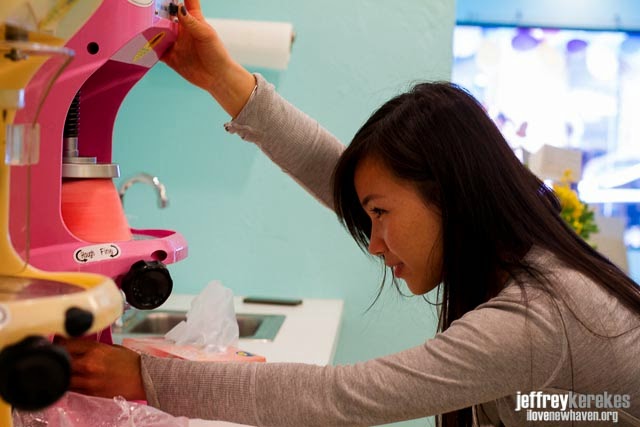 Jolina Li is a partner that opened SnoJoy Cafe.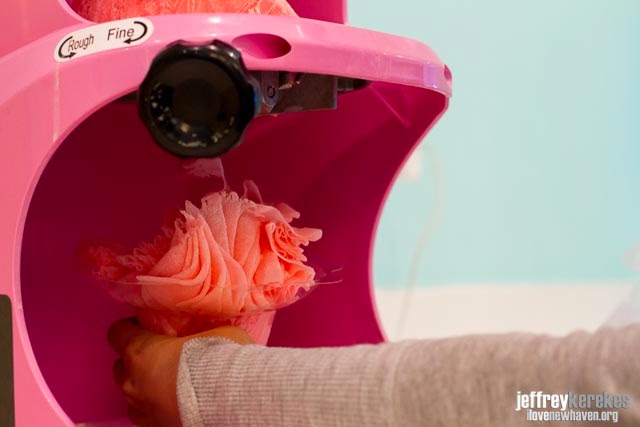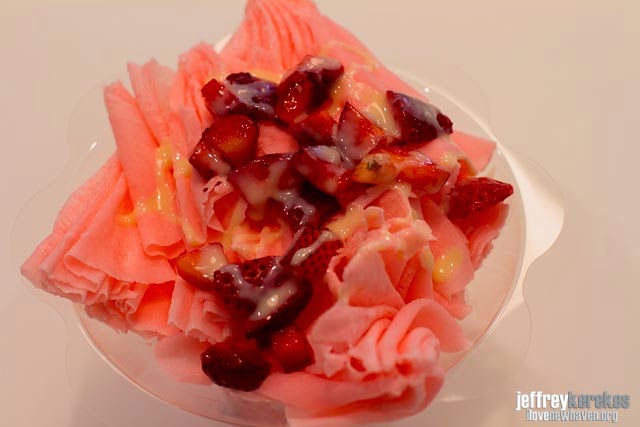 Strawberry shaved snow with strawberries.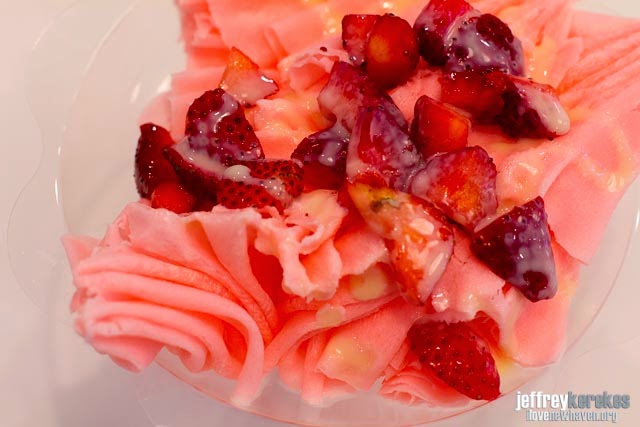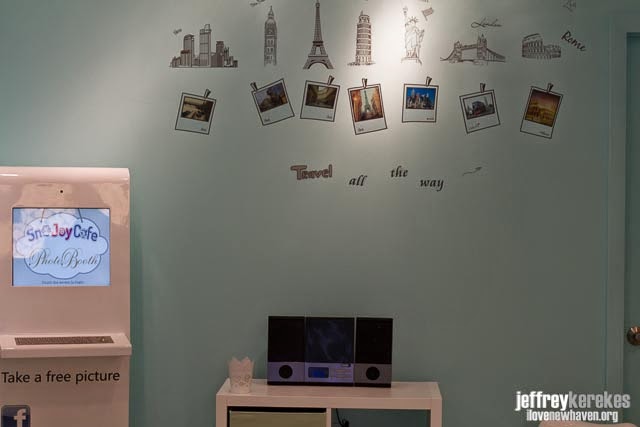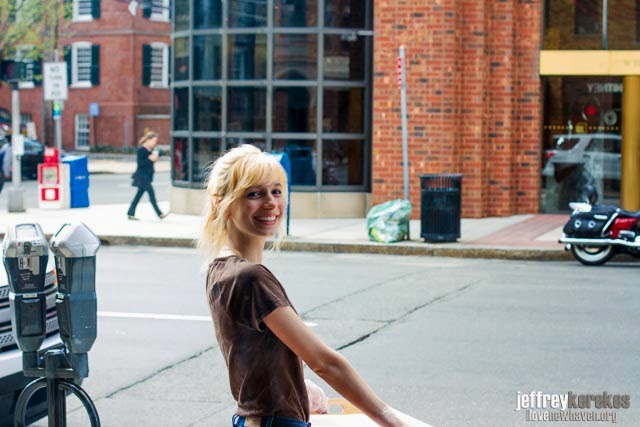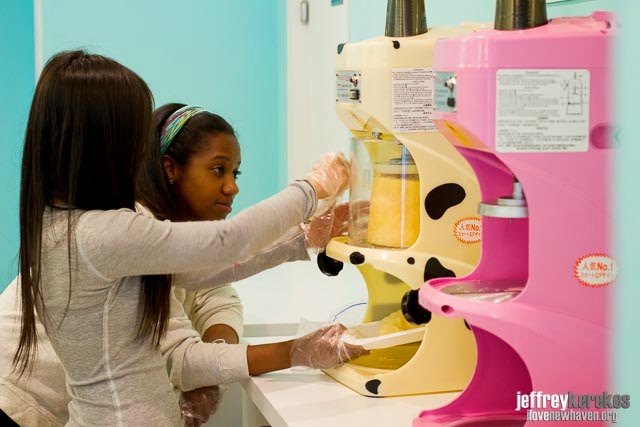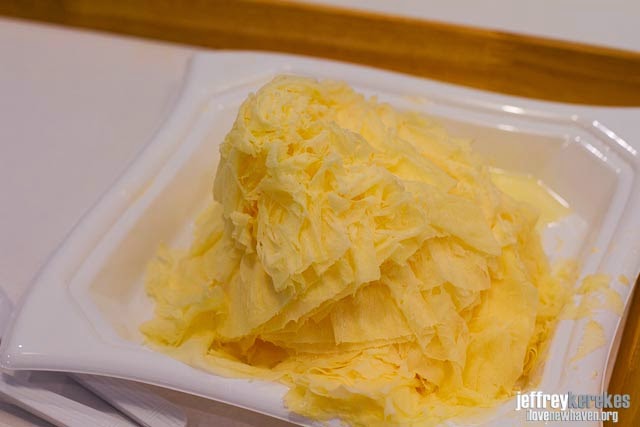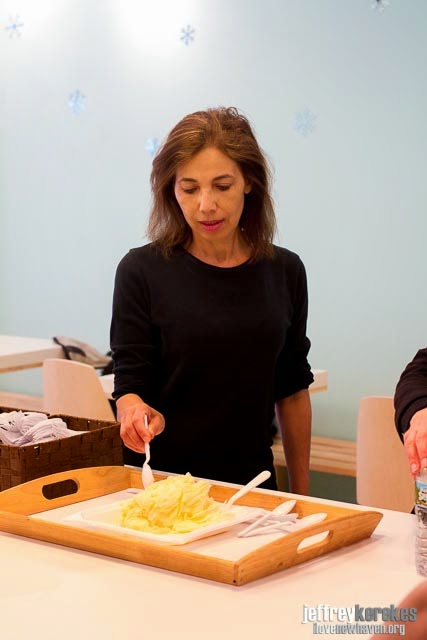 A customer samples the mango shaved snow.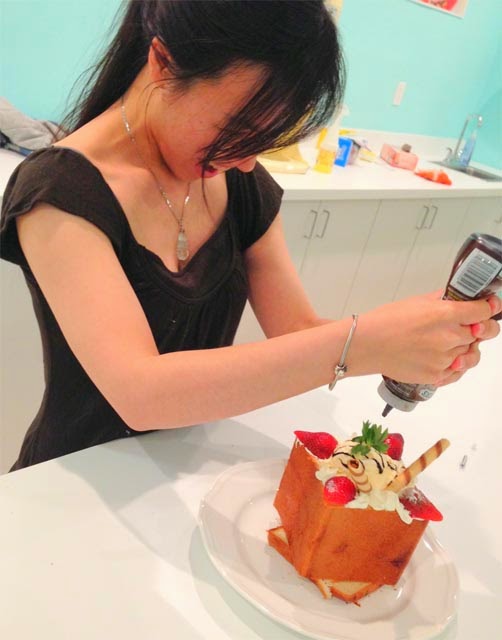 "

Honey Brick Toast"

Photo by SnoJoy Cafe