KENSINGTON SQUARE: BACK-TO SCHOOL- COOKOUT – photos 0631 and 0632 by Jacquelyn Pheanious, property manager at Kensington Square Apartments
In September, Kensington Square Apartments, owned and managed by The Community Builders Inc., (TCB) held their first annual Back-to-School cookout. Charles Nixon, a neighbor and friend allowed the residents of Kensington Square to use his backyard for the event. Forty seven book bags donated from TCB employees; notebook paper, pencils and pens donated by Kelly Cox; as well as highlighters and composition pads were distributed to all the school-aged children in attendance. Everyone had grilled hot dogs, hamburgers and juice. The three remaining book bags were sent to residents who were entering their first year of college.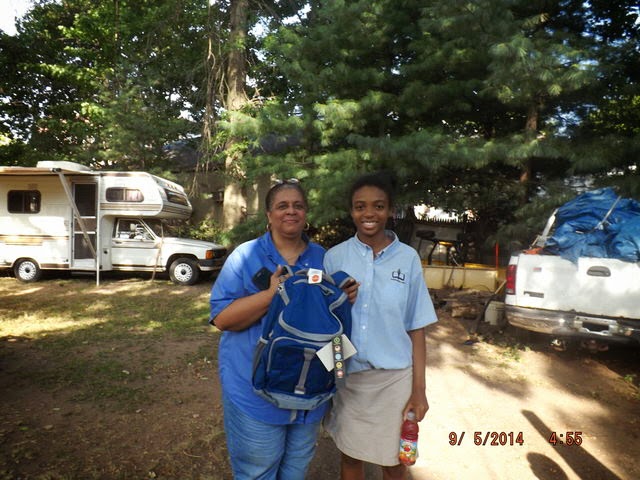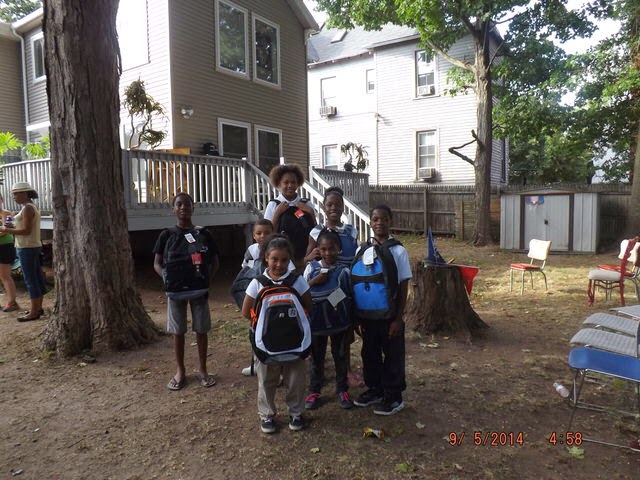 HALLOWEEN AT KENSINGTON SQUARE – photo by Collete Coe, family enrichment specialist at Kensington Square Apartments
A vampire bears his teeth at the Kensington Square Apartments Halloween celebration. Kensington Square Apartments is owned and managed by The Community Builders Inc., (TCB).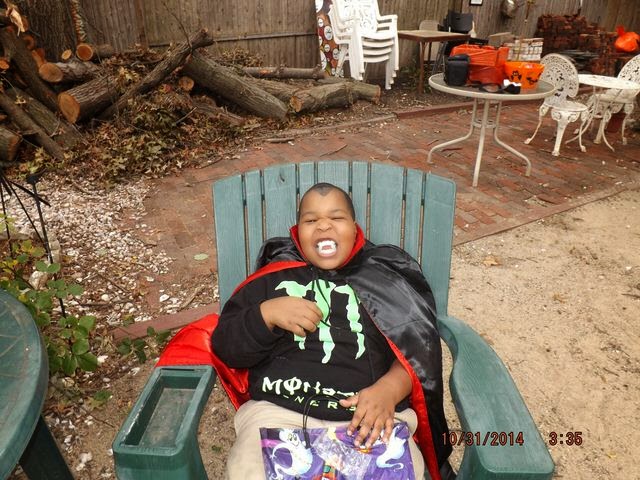 KENSINGTON SQUARE HELPS FIGHT HUNGER – photo by Stacy Spell, community life coordinator, Kensington Square Apartments
September was Hunger Action Month. In Connecticut, 14.6 percent of residents struggled to buy the food they need according to the Food Research and Action Center's (FRAC's) most recent statistics on food hardship. To help in the fight against hunger, each month the TCB-owned Kensington Square Apartments operates a food bank that serves more than 40 residents. Additionally, Kensington Square apartments supported the Connecticut Food Bank on September 4, by wearing orange in solidarity with other Hunger Action Month volunteers and feeding the hungry.