America's 27th president, William Howard Taft, spent enough time in New Haven – as an undergrad and again after his time at the White House – to leave the Elm City with at least a few indelible impressions.
Taft was a big guy – who needed big seats. And being president, turns out, is enough to get you custom-made chairs installed around campus. Scroll down for a look at a couple – one housed in Yale University Art Gallery's Furniture Study, another still sitting in the balcony of Woolsey Hall.
Read more about about the chairs (and Taft) in the Yale Alumni Magazine, or listen to a story by WNPR's Diane Orson here. Or, you know. Go check out the chairs for yourself. They're comfy.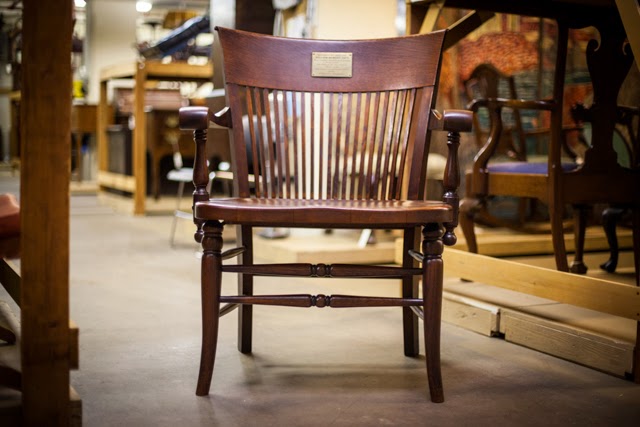 Taft's custom-made chair at the Yale University Art Gallery Furniture Study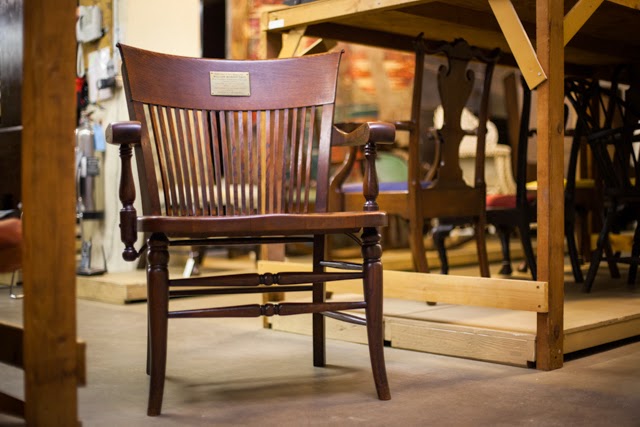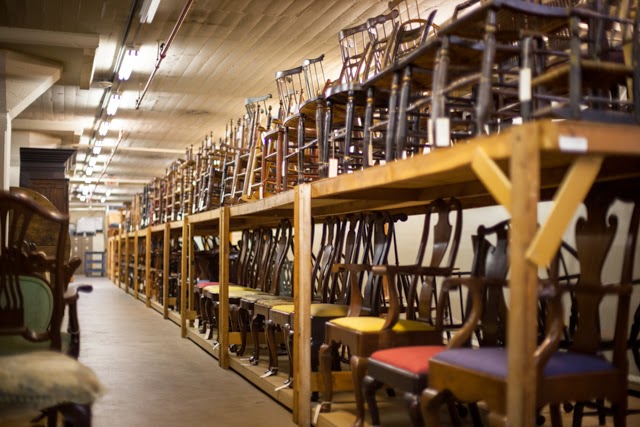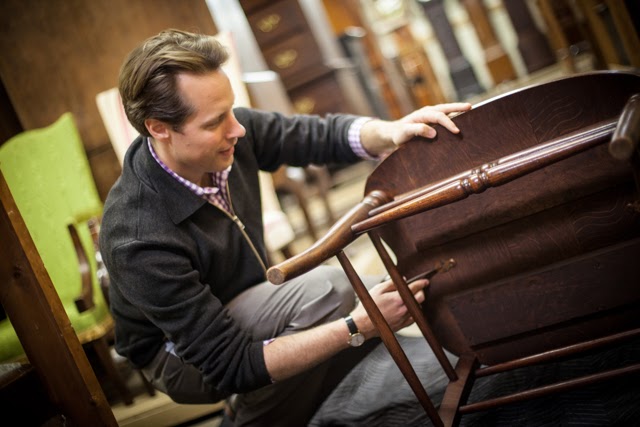 John Stuart Gordon of the YUAG Furniture Study with the chair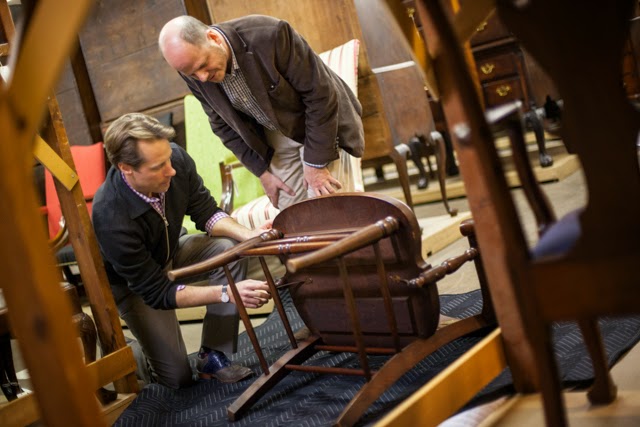 John Stuart Gordon and Mark Branch of Yale Alumni Magazine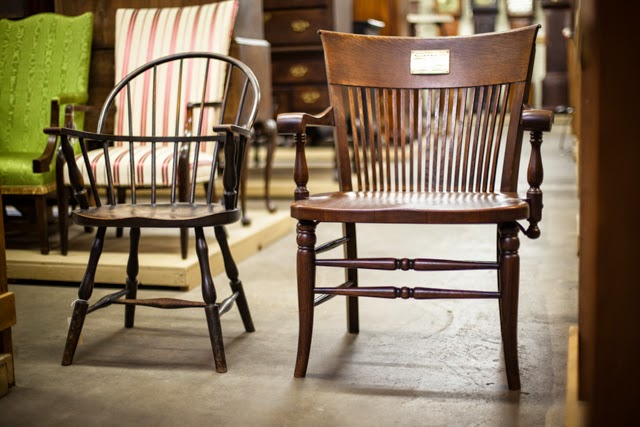 Side by side with a standard chair.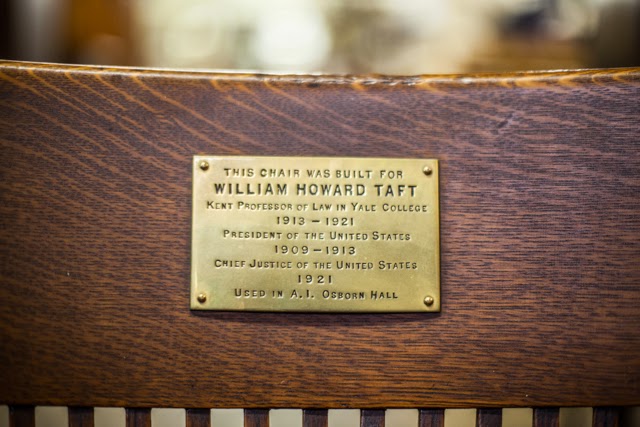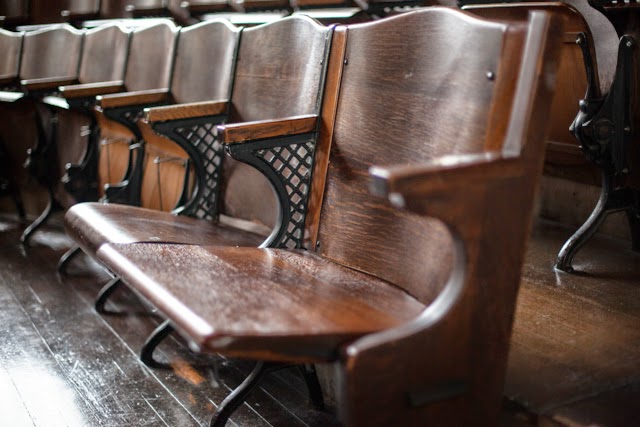 Taft's seat at Woolsey