This past weekend, Yale and New Haven hosted the first ever contemporary African arts and culture festival: Africa Salon.
It was a gathering of some of the most interesting visual, musical, literary, fashion and film artists working on and around the continent, including what was likely one of the liveliest concerts Yale's Battel Chapel has ever seen. For the full lineup, click here, and scroll down for some snaps from the weekend.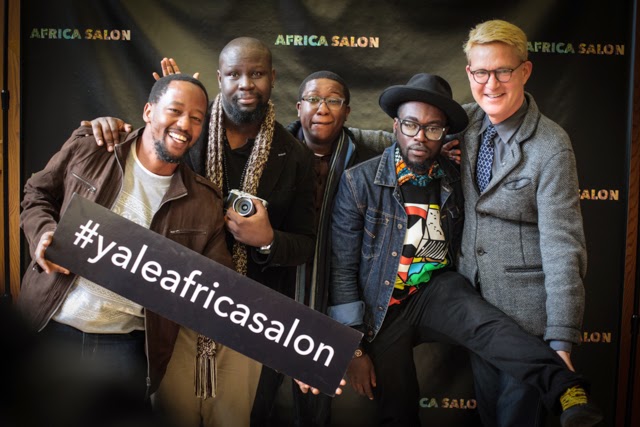 The boys from Just a Band w/ Yale's Michael Morand in the Africa Salon photobooth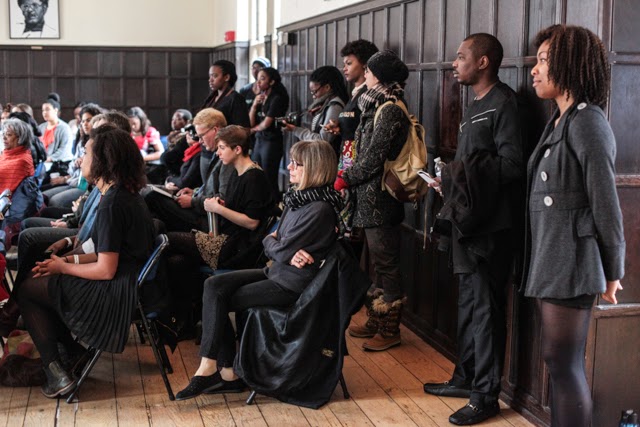 Panels, talks and performances took place at Yale's Afro-American Cultural Center on Friday and Saturday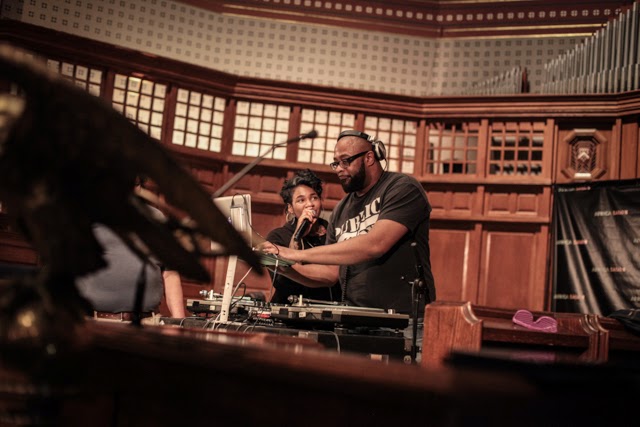 Jean Grae and her DJ get the show started at Battell Chapel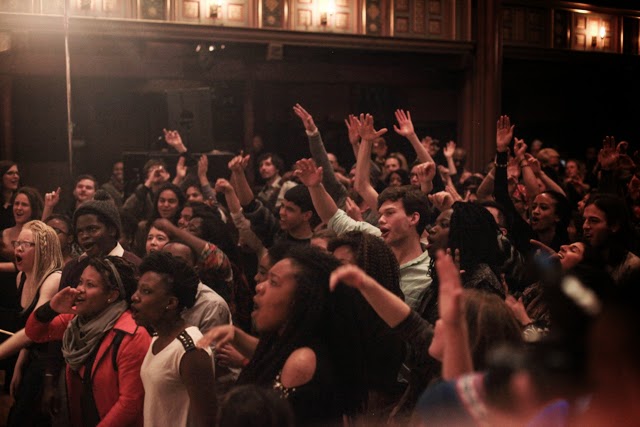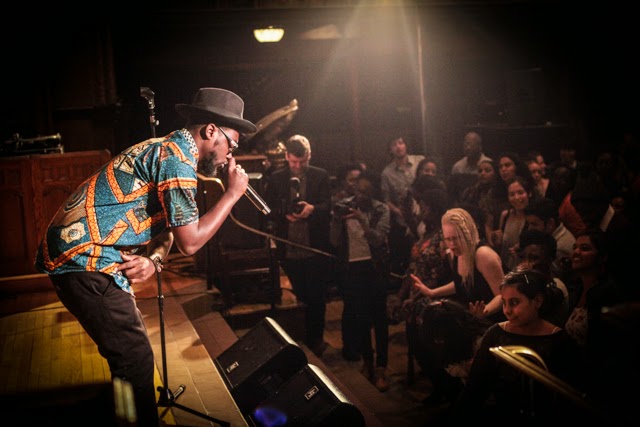 Blinky Bill on stage at Battel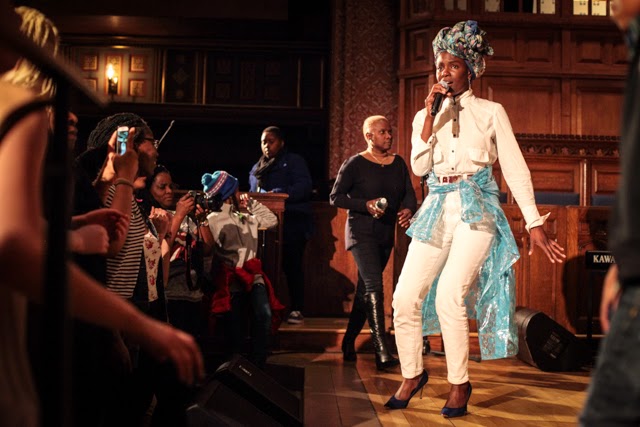 Surprise guest Shingai Shoniwa hopped up on stage toward the end of the concert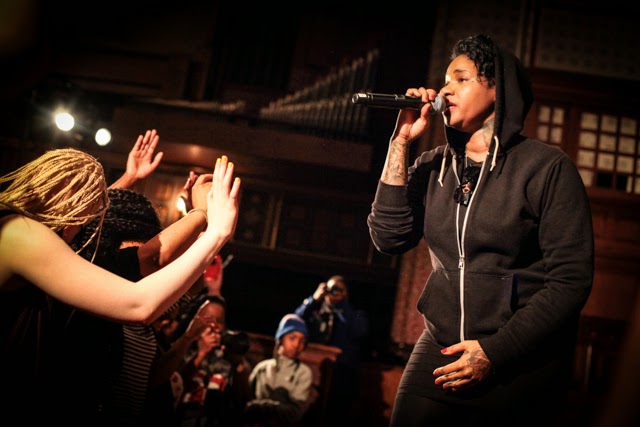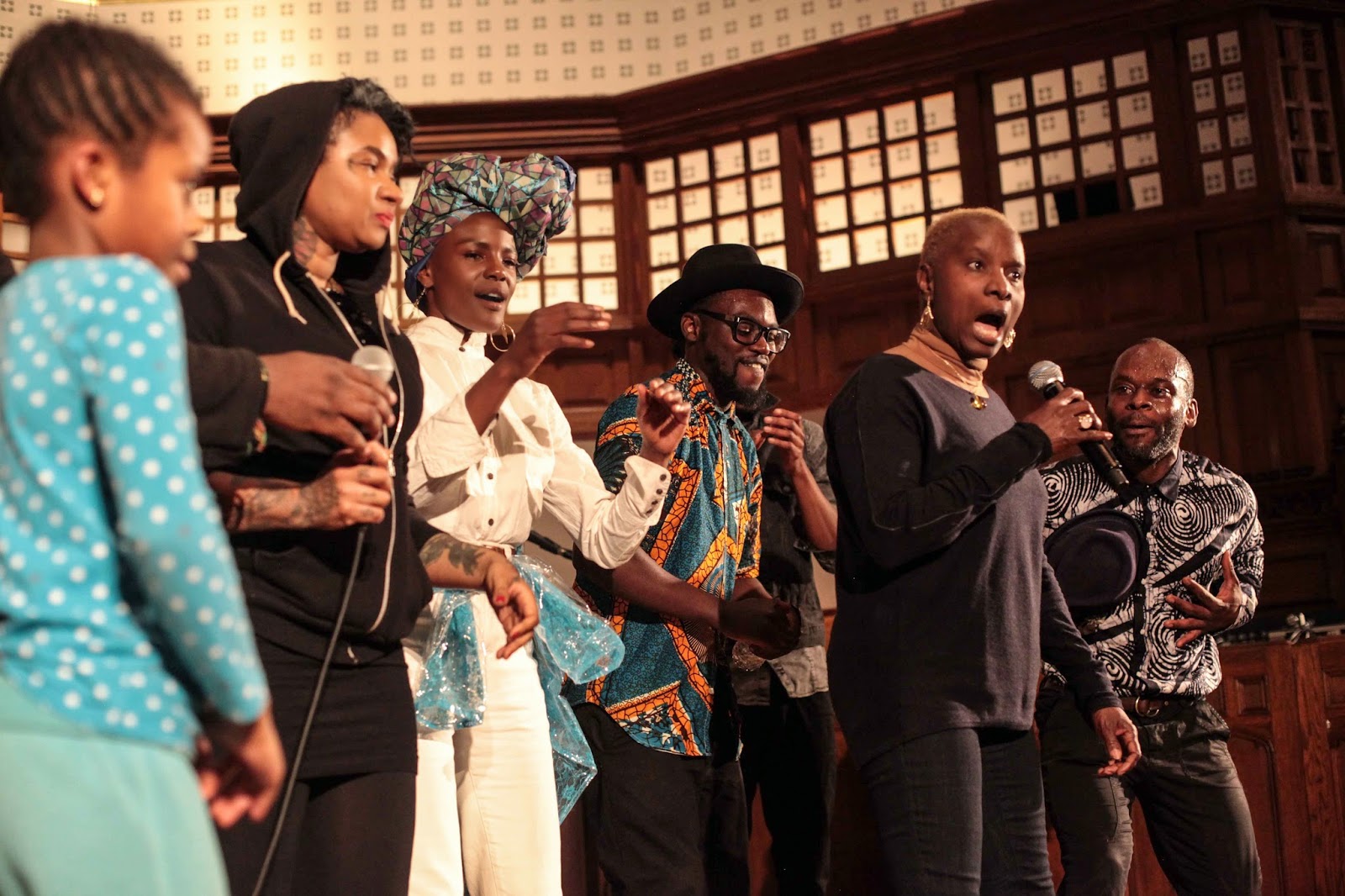 Superstars meet on stage…
Artists, guests and most of New Haven (it seemed) turned out for an after-party at Briq, hosted by Stash & Ariston, DJ'd by Just a Band and Bridgeport's DJ Kash.
More on the Salon from the website:
"At a time when contemporary African art is drawing more eyes, turning more heads, and creating more buzz than ever, Africa Salon creates a space – unique amongst academic institutions, where audiences can intimately access art from Africa and the diaspora and absorb the complexity of stories being told. Artists featured in Africa Salon share a progressive approach to owning and telling African stories.


Through literature, film, music, dance and more, the Salon invites audiences to rethink their conceptions of the continent – to read, watch and listen closely – and to celebrate the creation of these important narratives.


Africa Salon is an encounter with a continent as conceived by its new authors."
Stay tuned for next year.