I went out this afternoon and took these portraits of people out and about downtown. I also asked for a fact about themselves which others might be surprised by.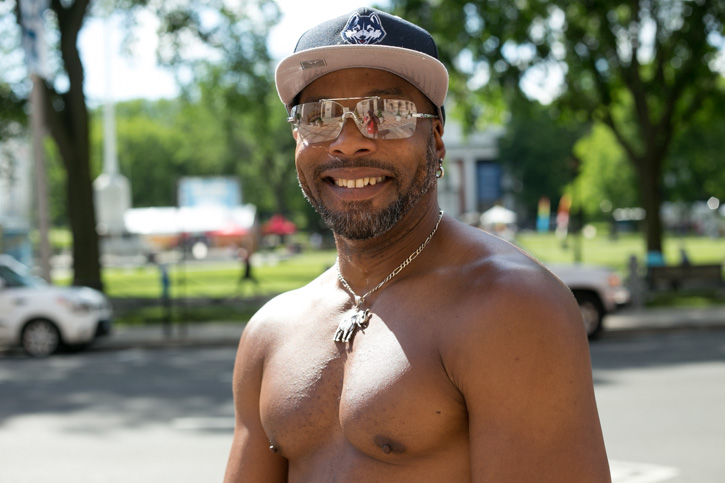 The Reverend Blest is a community activist in New Haven; surprising fact: that he's really not as angry as people think he is and that he's a very compassionate person.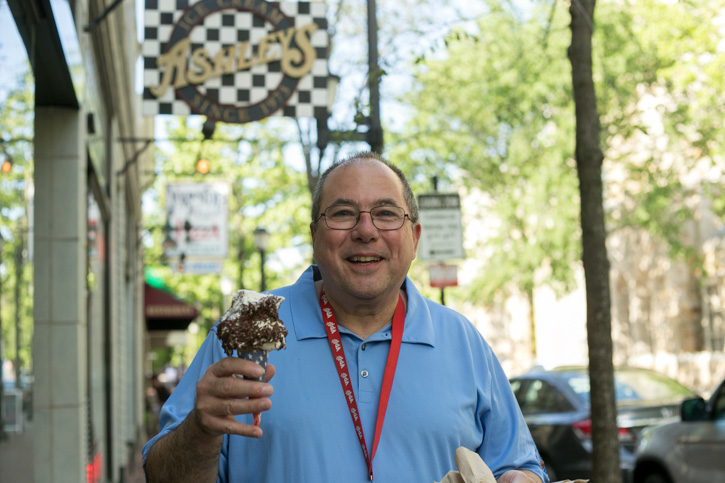 Anthony once sat on the top of a Hydrogen Bomb to change a light bulb above it. He was stationed at March Air Force Base during the late 70's at the height of the cold war. He volunteered to be the one to do the job because it reminded him of Major Kong riding the bomb in Dr. Strangelove.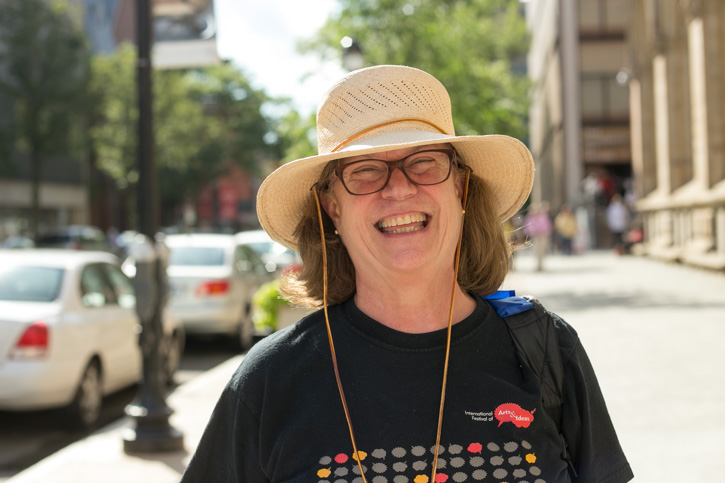 Jean Webb plays the French Horn professionally and is classically trained; surprising fact: she loves the music of Frank Sinatra and identifies with it the most.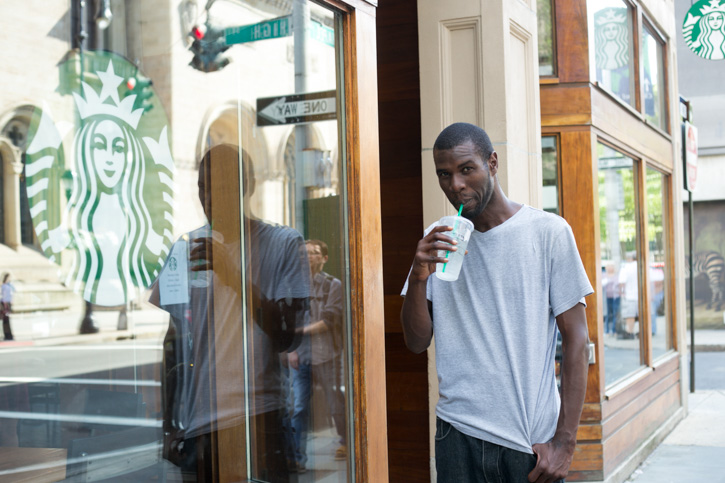 Tizzy is a local artist. You might see him in coffee shops working on his drawings of super heroes; surprising fact: he has an excellent business mind despite being perceived as an aloof artist.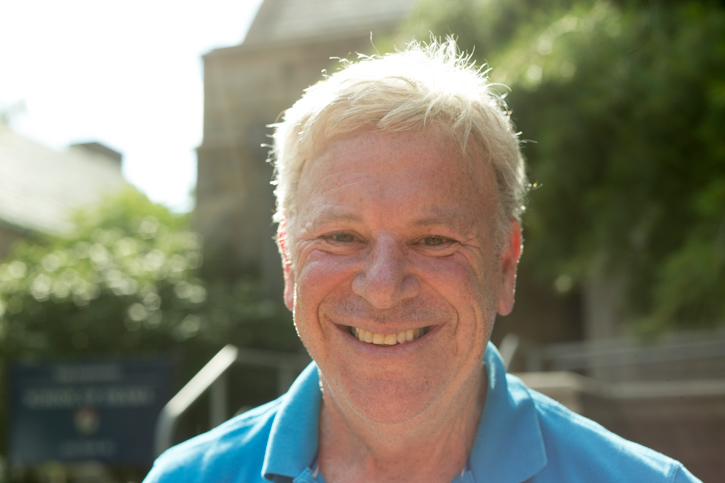 Andy Wolf is the head of New Haven's Department of Arts, Culture, and Tourism. He started his position here a little over a year ago after a decades-long career in Los Angeles; surprising fact: that he was born and raised here, and comes from a long line of fine-cabinet makers. "My father wouldn't let me…" was his response when I asked why he didn't follow in his family's tradition.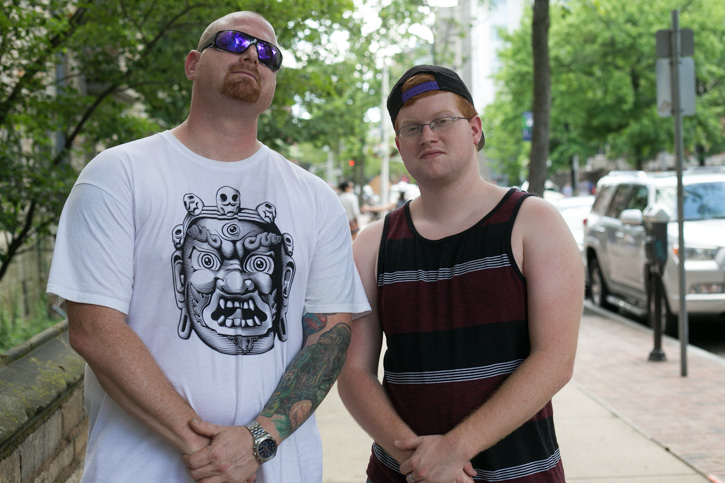 Father and son celebrating Father's Day, Andy C. (left) and Seth Reynolds; Andy's surprising fact: He was born in Hong Kong, Seth's: he has a self-promoted classic rock album coming out on iTunes tomorrow. Seth is 18 and just graduated high school in Guilford.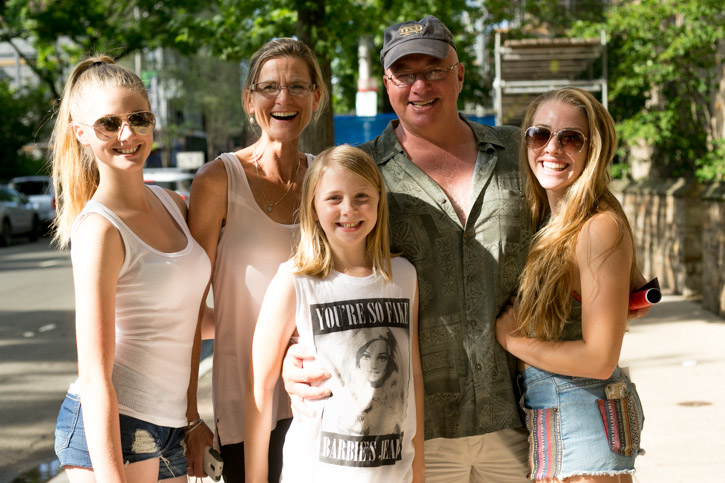 This family was also out celebrating Father's Day. They just finished a meal at a Chinese Restaurant. (left to right) Emma (13) is a soccer champ and loves her phone, Jo Anne (the mom) has a singer's soul, but nobody appreciates her voice (which her kids said was bad), Lia (10) is the best basketball player ever. "Even better than Micheal Jordan?" I asked, "Who's that?", she replied. Dan (the dad) only has nine toes. He doesn't miss it and doesn't ever feel a phantom toe. Hannah (20) recently dropped her phone in a canal in Amsterdam.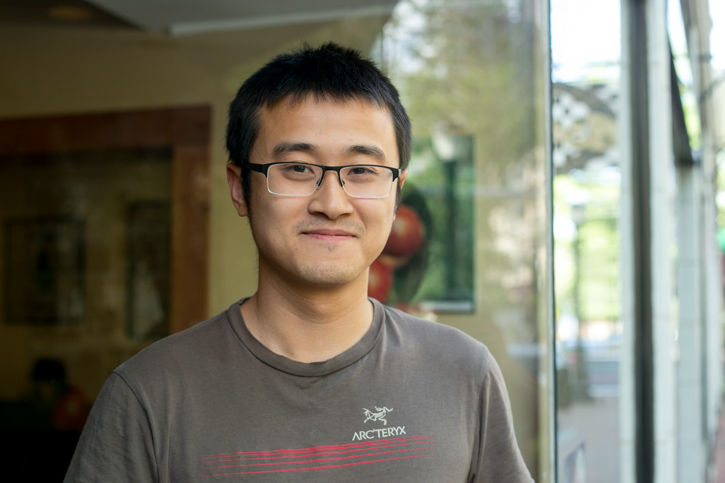 Tif is a grad student and also a photographer for us here at ILNH; surprising fact: he's a native French speaker (he grew up in Quebec) .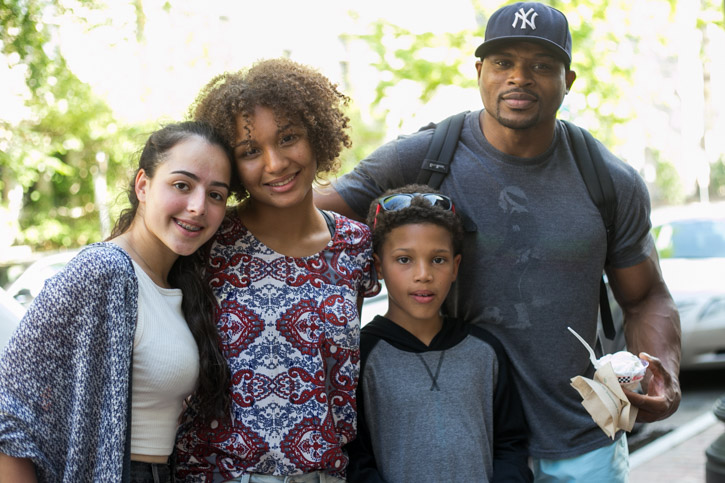 Another family celebrating Father's Day. (left to right) Liz (16), her great great grandfather was Thomas Edison. Hailey (15) recently went snorkeling with fish. Michael (10) got a nail stuck in his head after an unfortunate experience on the slide at a McDonald's, Charles (the dad) loves heavy metal music.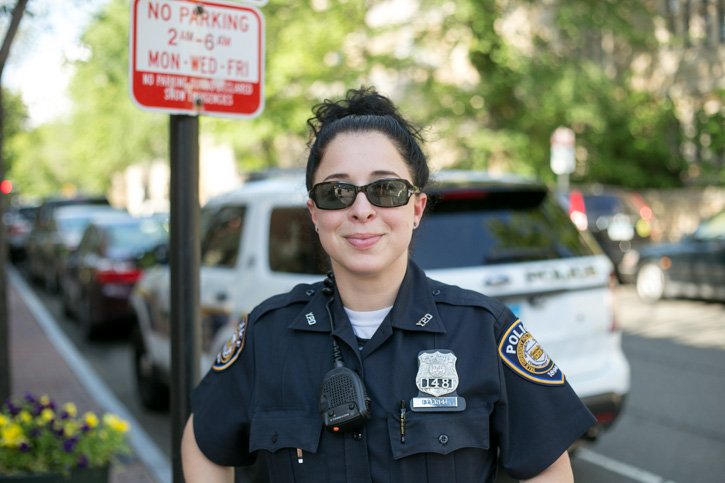 Officer Barnes has been a police officer with Yale University for 7 1/2 years; surprising fact: she's just as tough as the guys and also volunteers for an organization that saves abused, abandoned, and homeless cats called Halfway Home Rescue. Check them out online: www.halfwayhomeonline.com
Bitsie Clark is a very young 84 and was a four-term Alderwoman for New Haven's 7th Ward (Downtown and parts of Yale). She has also been an active arts booster for decades and retired from a career as a Girl Scout executive; surprising fact: when she first moved to New Haven in 1956 she was working with a group of baby-boomers whom she befriended. She's currently working with those same people all these years later at Homehaven (www.homehavenvillages.org), an aging-in-place retirement community which Bitsie is now the Executive Director of.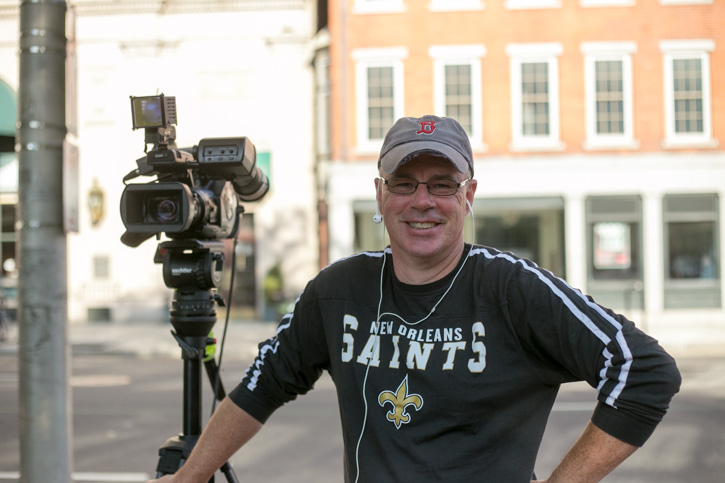 JP Coleman is a cameraman for News8; surprising fact: JP used to be a race car driver. JP and I are going to hang out and take some pictures.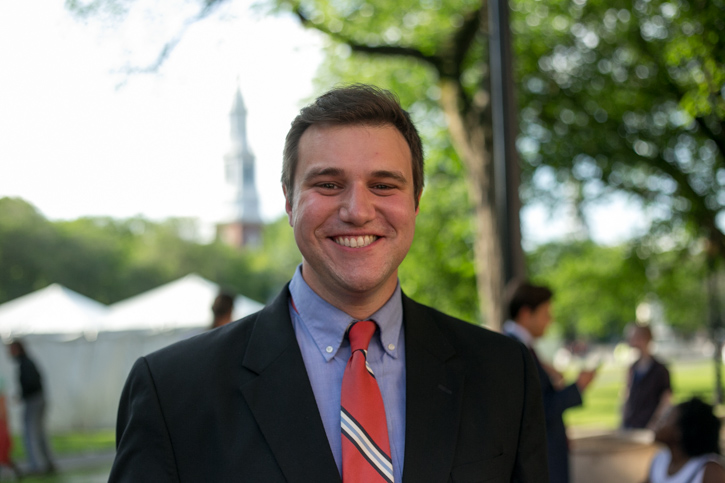 Josh Scheinblum is a reporter for News8; surprising fact: He is the proud owner of an Australian Shepherd rescue dog.
I just launched these New Haven Green note cards. Which are available on my website here: www.chrisrandallphotos.com/notecards

Front Back