Anstress Farwell of the Urban Design League invited I LOVE NEW HAVEN and New Haven residents to participate in a project to capture images of the signs of New Haven. Anstress explains: "The concept for the exhibit is to show photographs of New Haven signs. Public interest in "legacy" signs has increased since the debate started on the future of the Anchor Bar. The essential character of our city's common culture is displayed in signs of all sorts — commercial, business, religious institutions and schools — in every part of the city. Although people depend on these signs for information and orientation, the visual and culture and value of these signs are sometimes not recognized. But happily, these signs are great subjects for photographers — amateur and professional alike. The exhibit will include photographs, chosen by a jury. Photographs taken by Aspiration for Higher Learning students as their community service project will be submitted as well as an open invitation to New Haven area residents to submit photographs."
I LOVE NEW HAVEN was asked to participate in this documentary photography project with students in the Aspirations For Higher Learning summer program along with many other organizations. The students met with Jason Bischoff-Wurstle, Director of Photo Archives at the New Haven Museum to learn about some of the qualities of what makes a photo a documentary photo. The students then began photographing the signs of New Haven.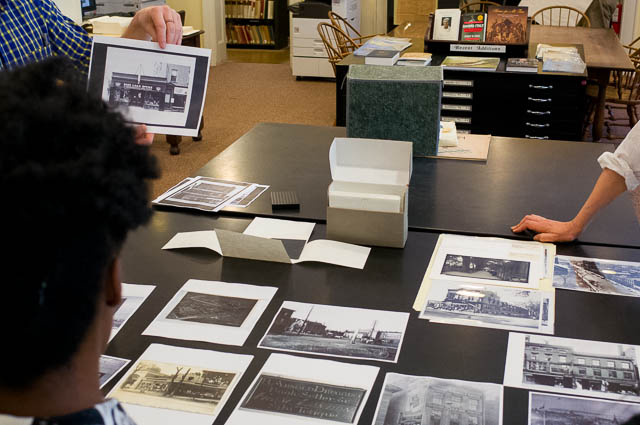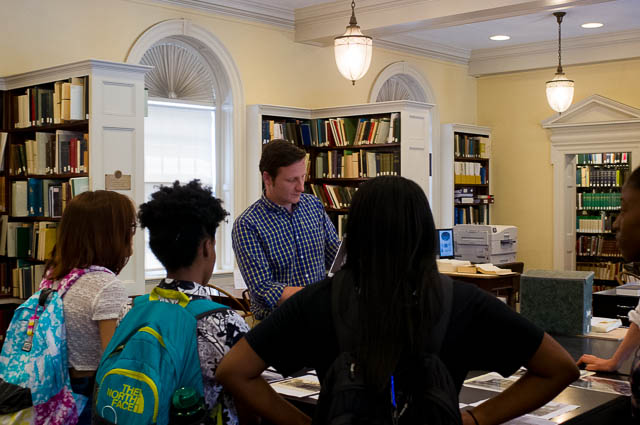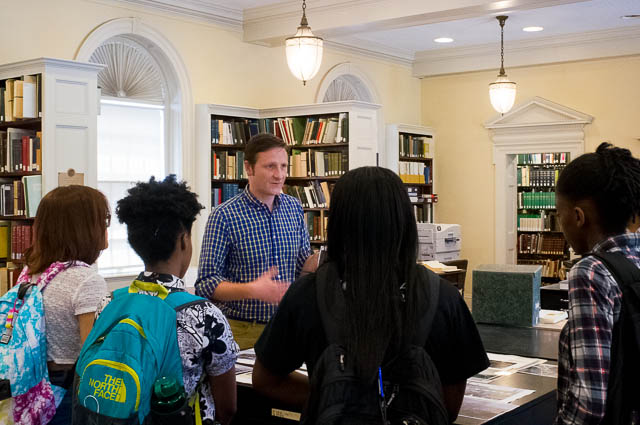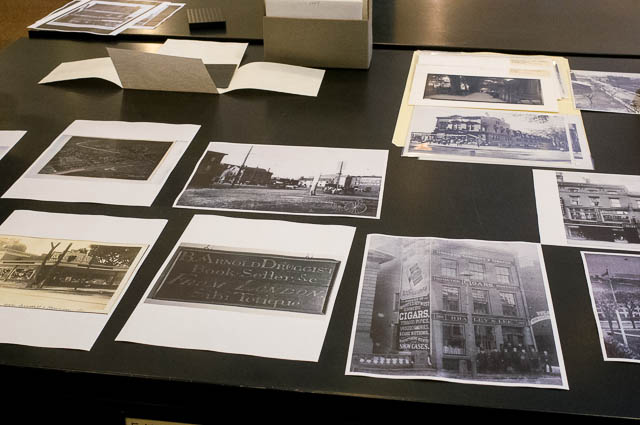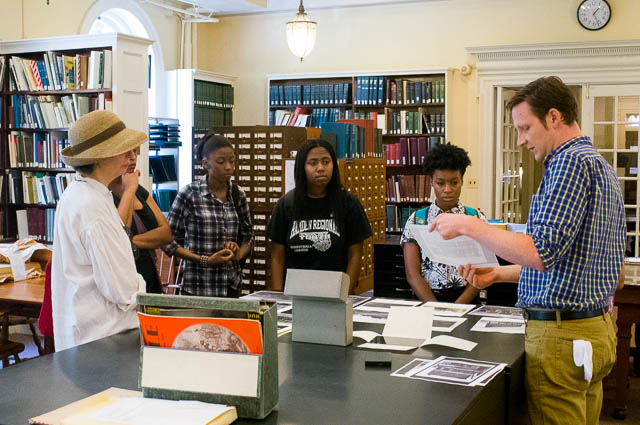 The following day, I led the group on a photo walk of downtown to take photos of signs, answer questions and get them started on their project.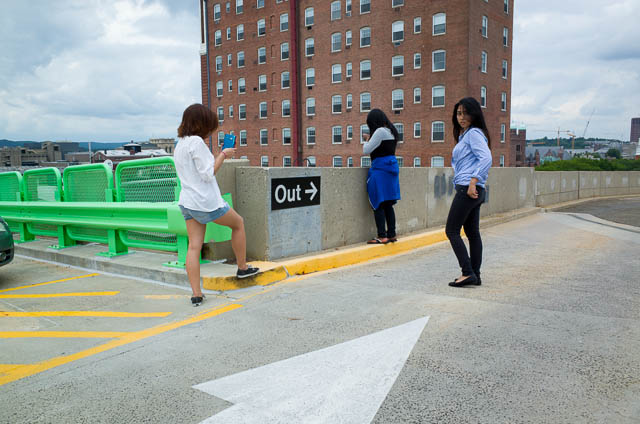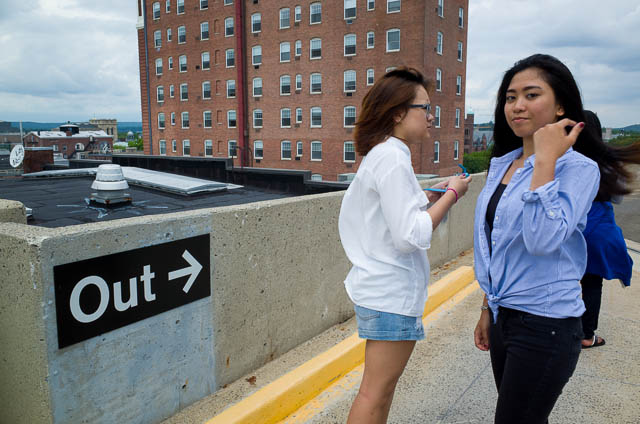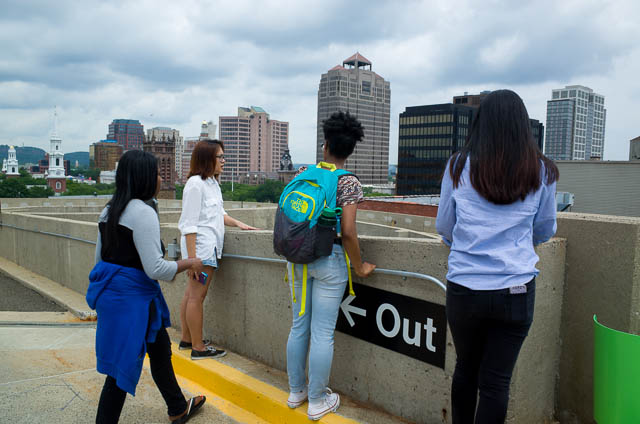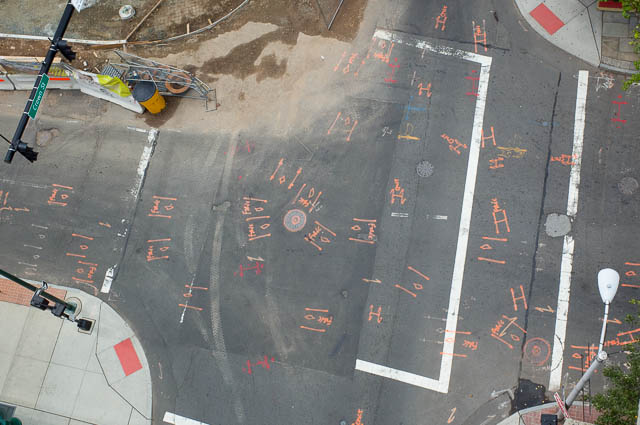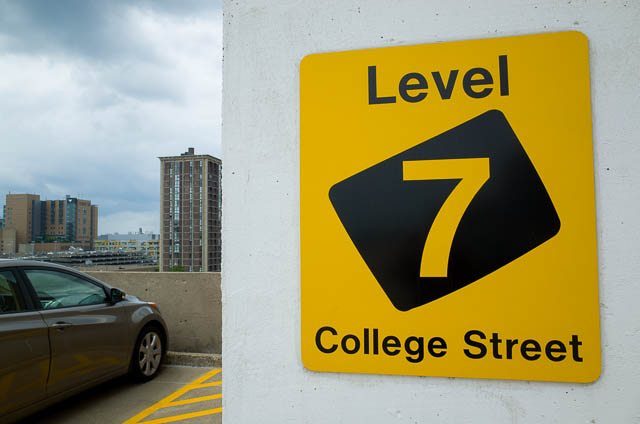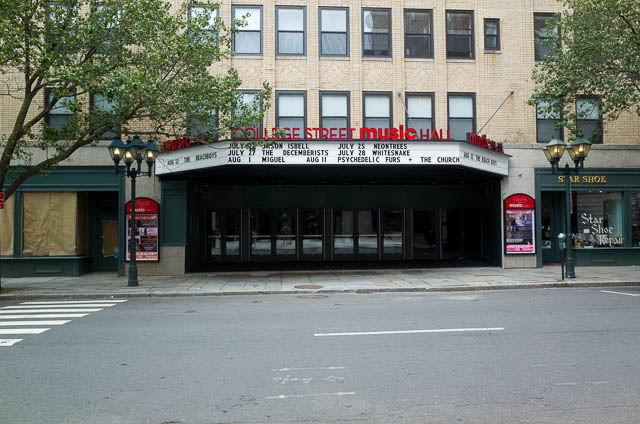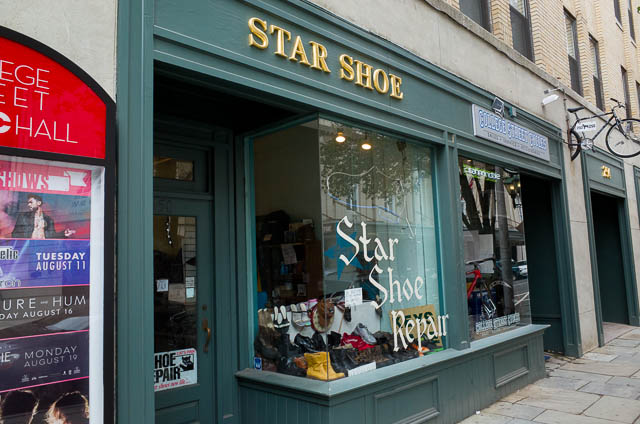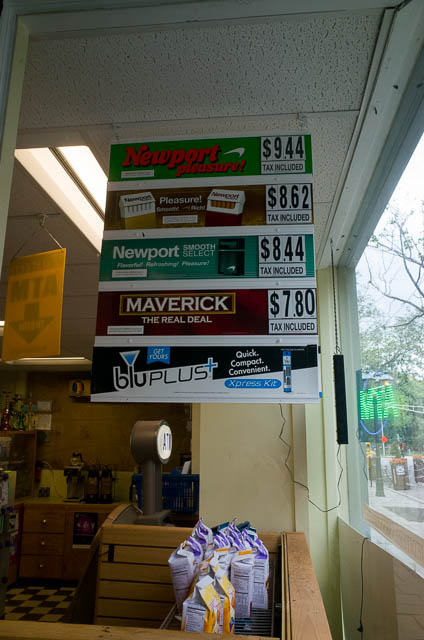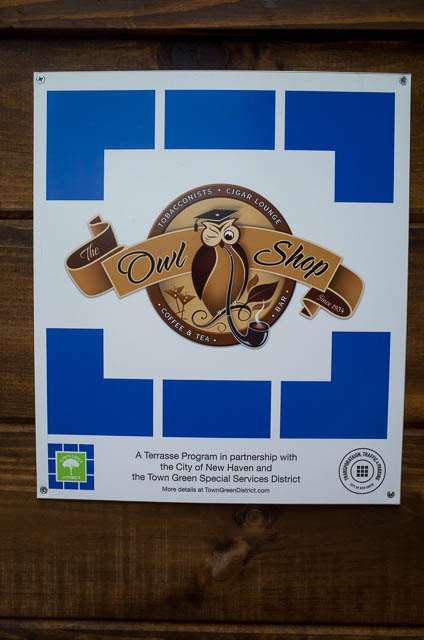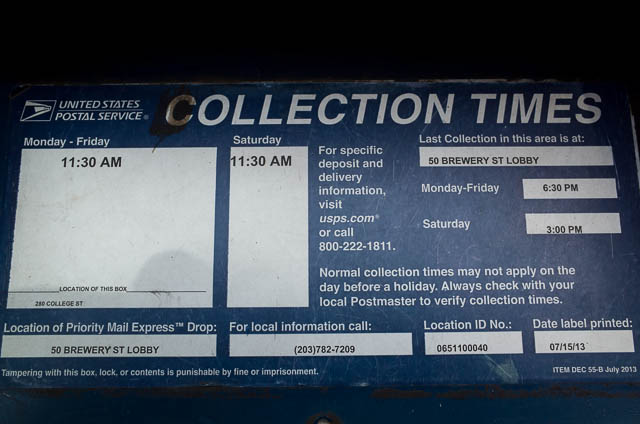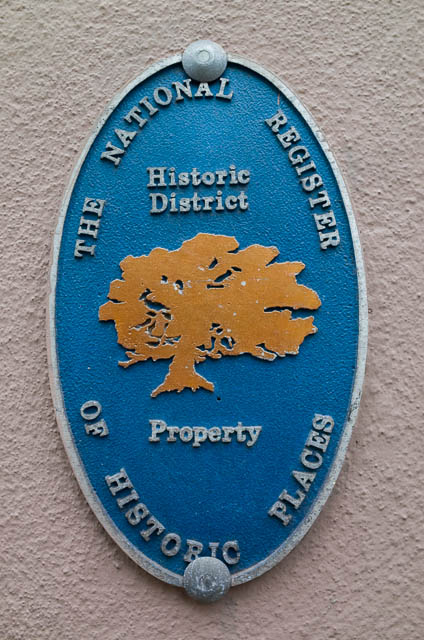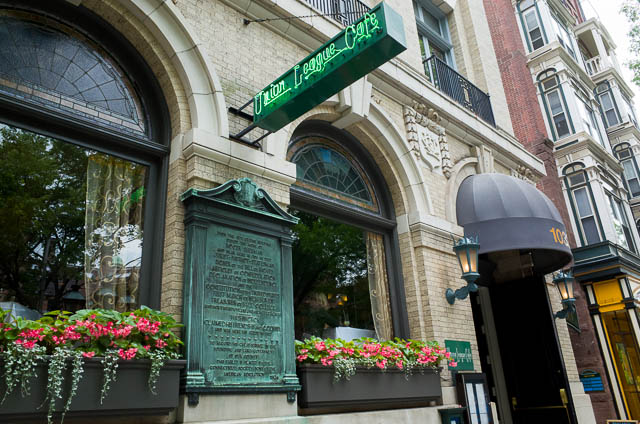 The students subsequently worked independently to document signs around the city which will become part of the New Haven Museum's archives and will be published on I LOVE NEW HAVEN after an exhibition this Fall. We at ILNH are having an open call for photographs of signs around New Haven, some of which, will be included in the exhibition. The students work, plus select photos from the open call will culminate in a exhibition downtown in partnership with the organizations involved. All of the submissions will be posted online after the exhibition. I hope you will extend your thanks to these organizations for taking an active interest in New Haven's youth in general and this project specifically.
Aspiration of Higher Learning
I Love New Haven
New Haven Urban Design League (creator)
The New Haven Museum
New Haven Preservation Trust
With help and advice from the New Haven Office of Cultural Affairs
Photos to be included in the exhibition – (ALL PHOTOS MUST BE SUBMITTED ON OR BEFORE SEPTEMBER 20, 2015):
Best Sign Photo
Oldest Sign
Select Student Photos
Select ILNH Photographer Photos
Photos that emphasize signs in these areas: Dixwell, Congress, Kimberly, Grand Ave, Davenport and Congress
Aspirations For Higher Learning
The Aspirations For Higher Learning Pre-Collegiate Institute is a six-week summer program run by New Haven Public Schools and hosted by Yale designed to motivate, prepare, and inspire students in grades 9–12 for college admissions and college success. The academic and career development focus is on science, mathematics, and written communication. Students are able to access many of the exciting learning programs on Yale's campus and visit colleges and sites of career interest around Connecticut. Students receive 1.5 academic credits for successful completion of the program.