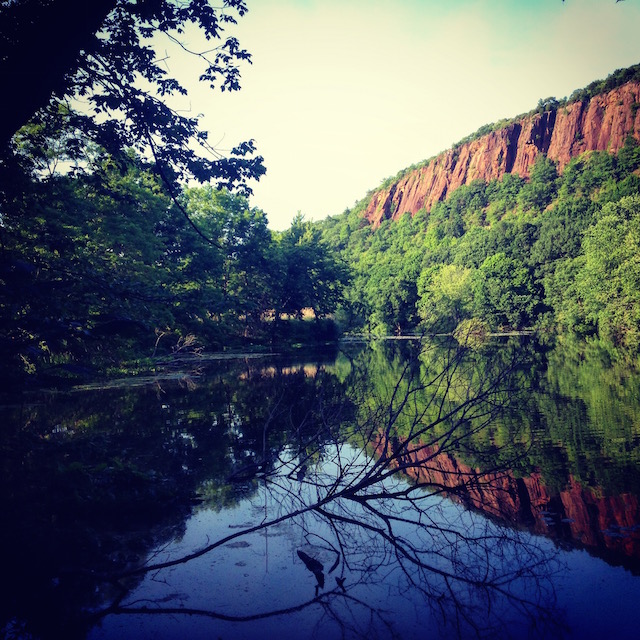 Hello, New Haveners! Happy almost 2016! As I write this from my family's kitchen in Detroit, Michigan, I am overwhelmed with a new affection — and appreciation — for the Elm City that I didn't ever think I'd have. Don't get me wrong. I liked the city from the moment I rolled in on an Amtrak on July 13, 2013. But 2015 was the year I decided I was going to stay because I wanted to, not because a contract specified needing to stay for another year.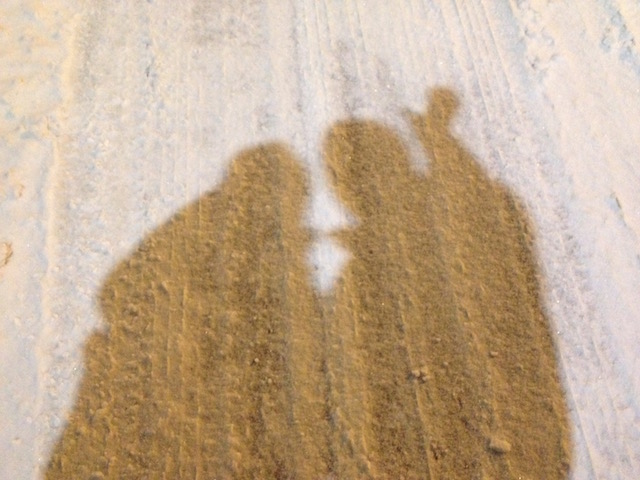 In January, I had every intention of moving. I was working a two-year position with the Yale University Art Gallery, and it was my second year, and all of my graduate school applications had been submitted. When it started to snow it late January, the start to a seemingly unending winter, I fantasized about going somewhere warmer.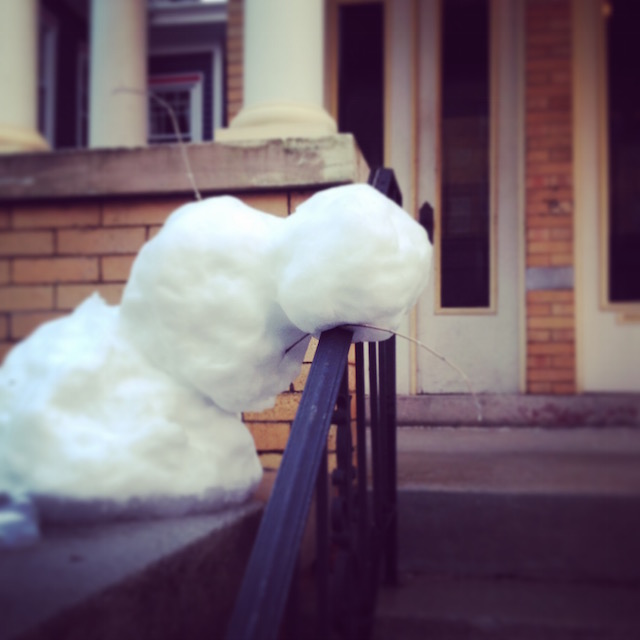 Except, of course, it did end. And in the middle of it all, the chilly puddles and April sludge, I realized that I didn't want to be anywhere else. I wanted to keep being with all of you. And writing for all of you with the New Haven Independent as it moved into a new grassrootsy radio chapter. There was cool stuff everywhere I looked. These are just a few of the things I snapped on my phone, when my DSLR wasn't handy.
They make up my weird, clumsy, end-of-year love letter to you all. Because whatever the burden of technology may be, it's these — snapped hastily, and not always never the best quality — that remind me exactly what I was doing in the moment, and why I didn't think to take out a camera that required adjusting. Like this one, above. Joe Fay had just started his Saloon Cinema series at Lyric Hall, and I was running late, literally jogging up the ramp to make the first minute of "The Brain That Wouldn't Die."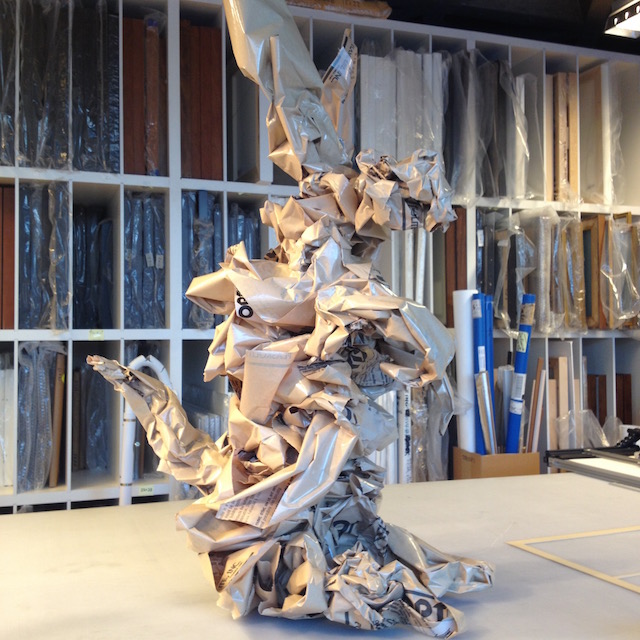 Or this guy, a trash sculpture in the back annals of the Yale University Art Gallery that enjoyed a 5-minute lifespan one May afternoon, before he was heaved off by head framer Diana Brownell, who has lived in New Haven for over 25 years.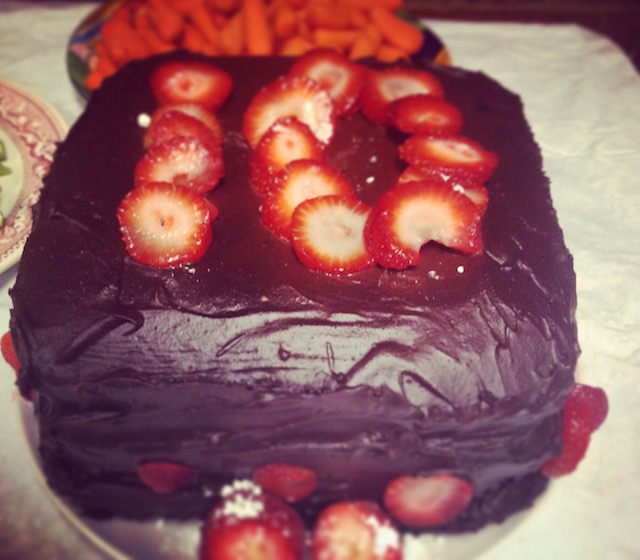 The Indy turned 10! There were birthday cakes devoured …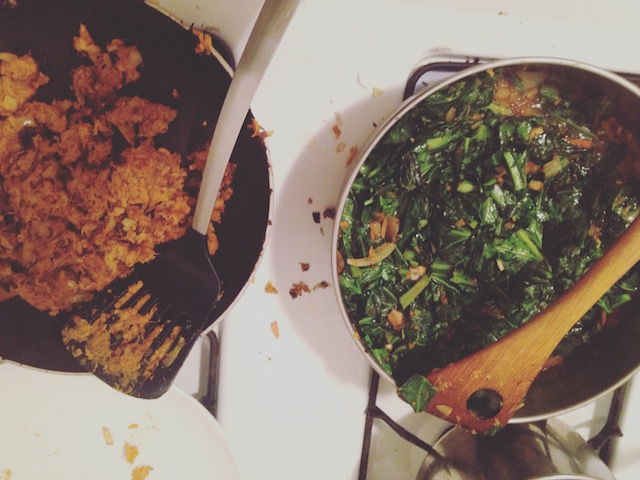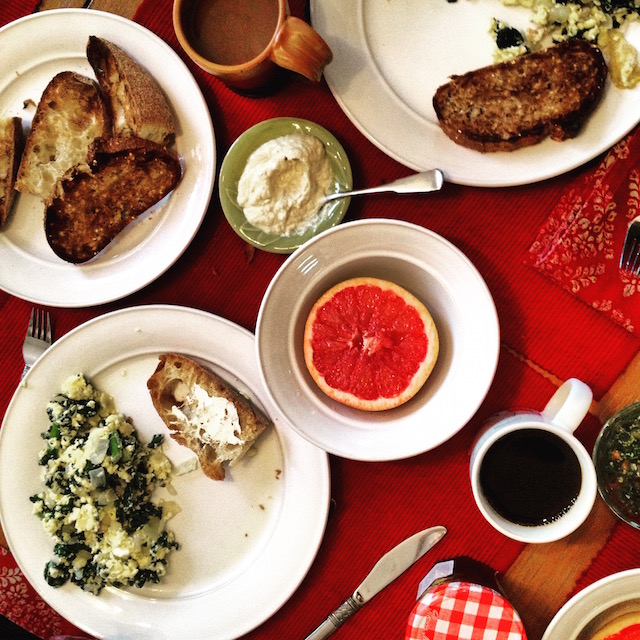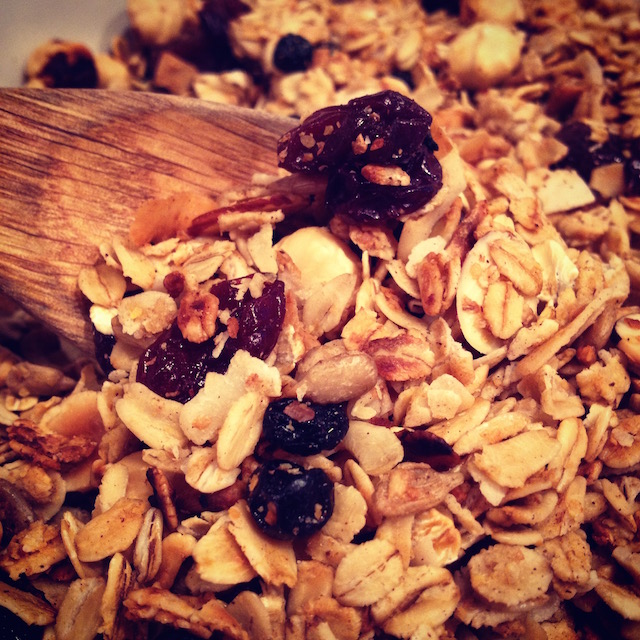 Recipes tested …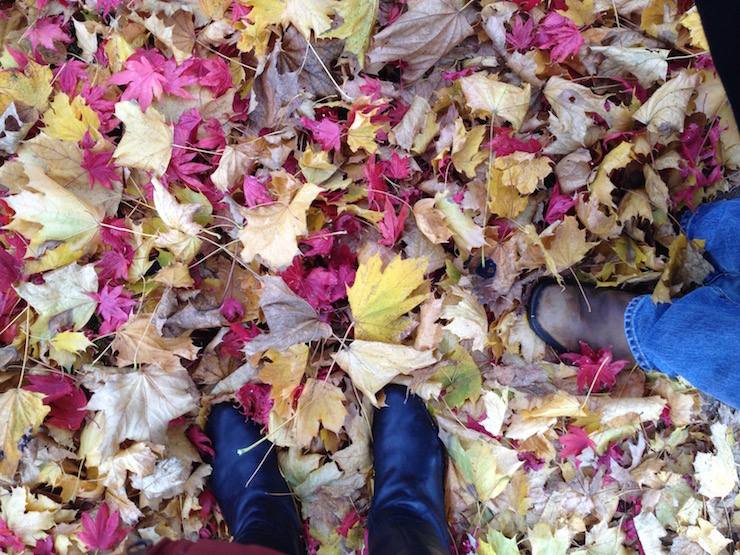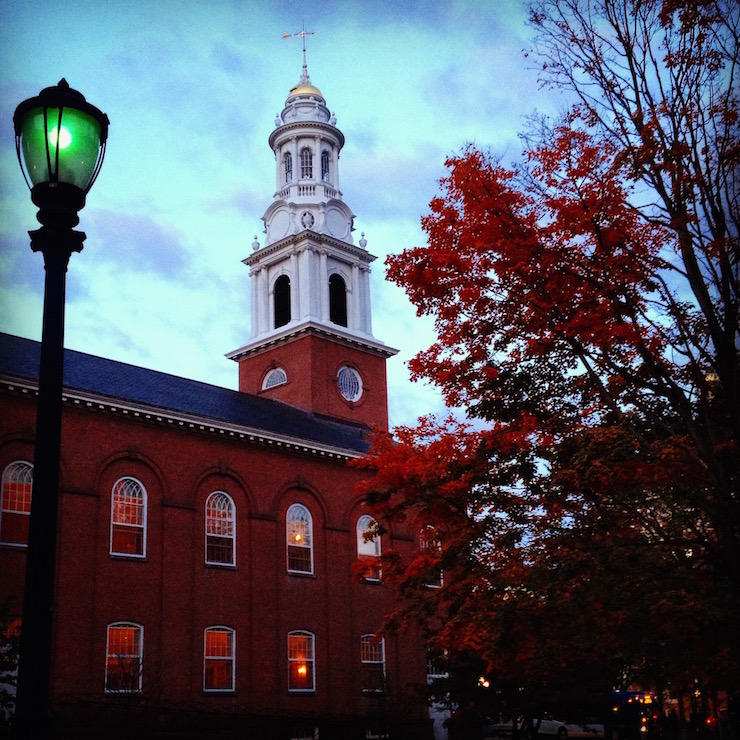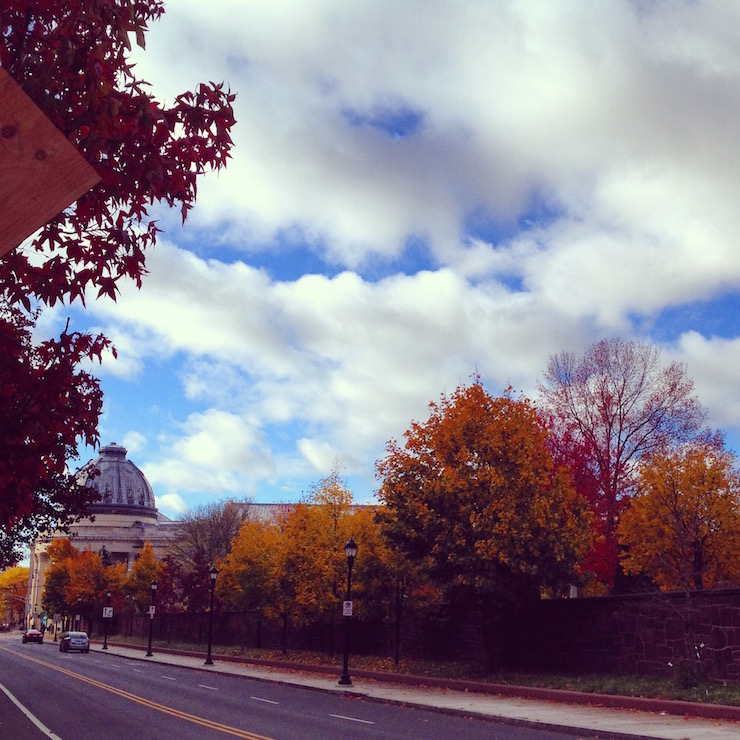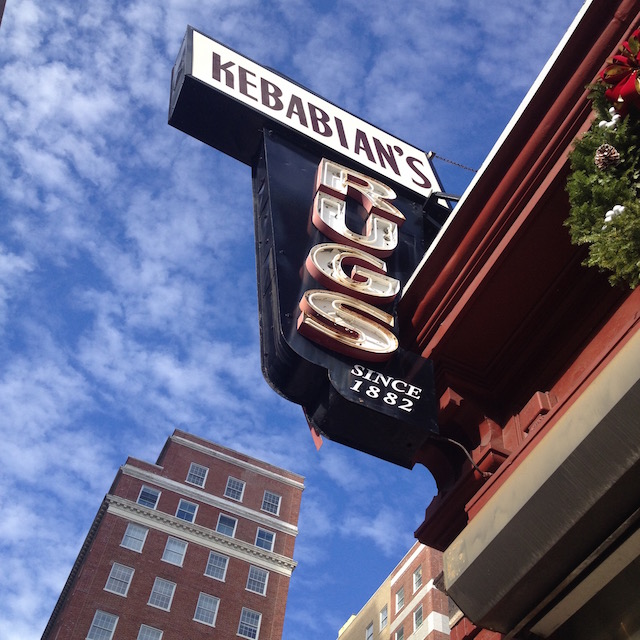 And lots of new ways to look at the city. Thanks, New Haveners, for being you. All of you. I have so much more of the city that I need to see. And I can't wait to do 2016 together.