Monday, January 18th was Martin Luther King Jr. Day, and the Peabody Museum hosted the 20th annual Dr. Martin Luther King Jr.'s Legacy of Environmental and Social Justice 2016 event. Below are some photos of the various events and performances that took place on Sunday and Monday.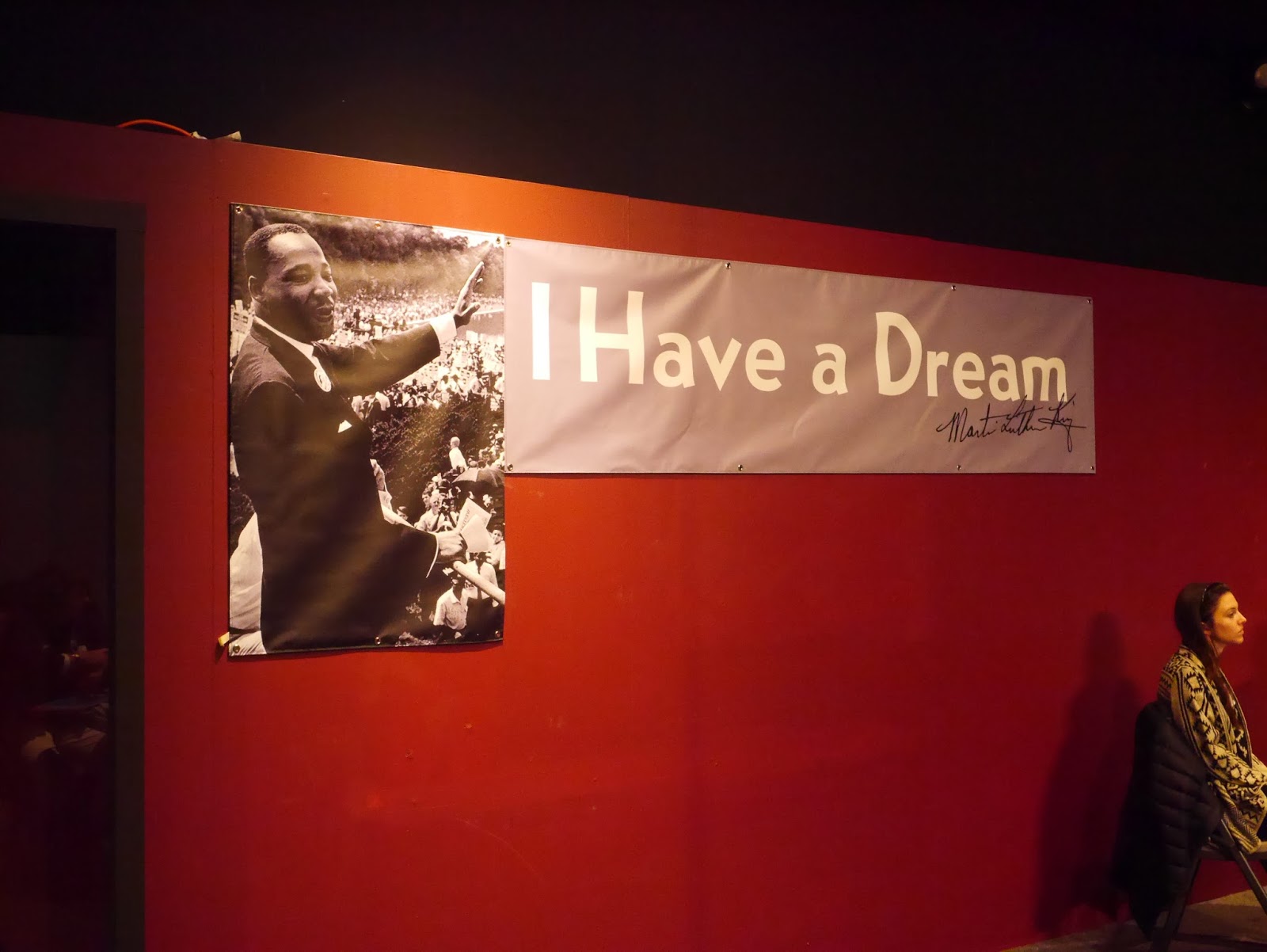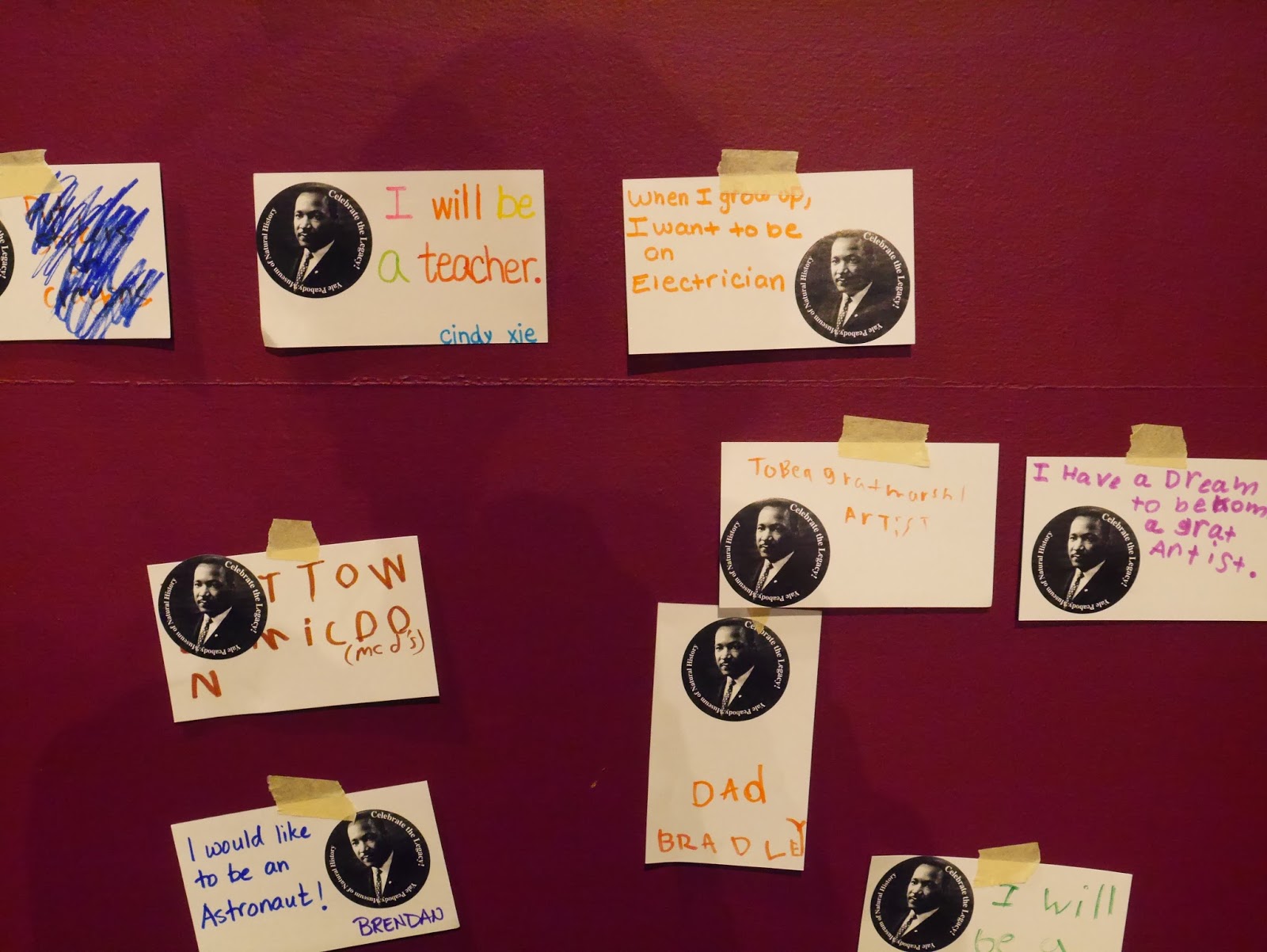 Children write down their dreams underneath the "I Have a Dream" poster.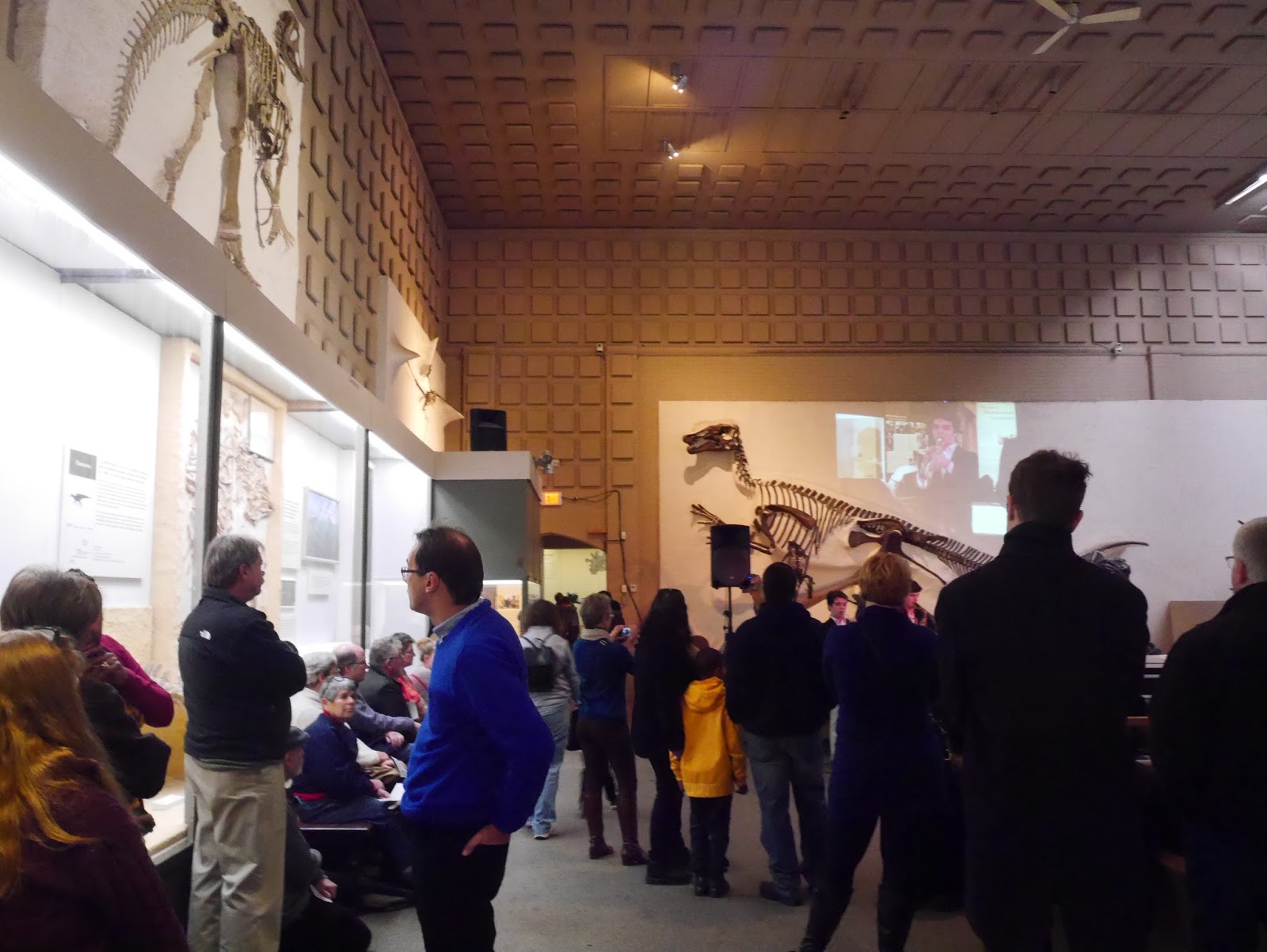 Crowd listening to a performance by the Neighborhood Music School Premier Jazz Ensemble.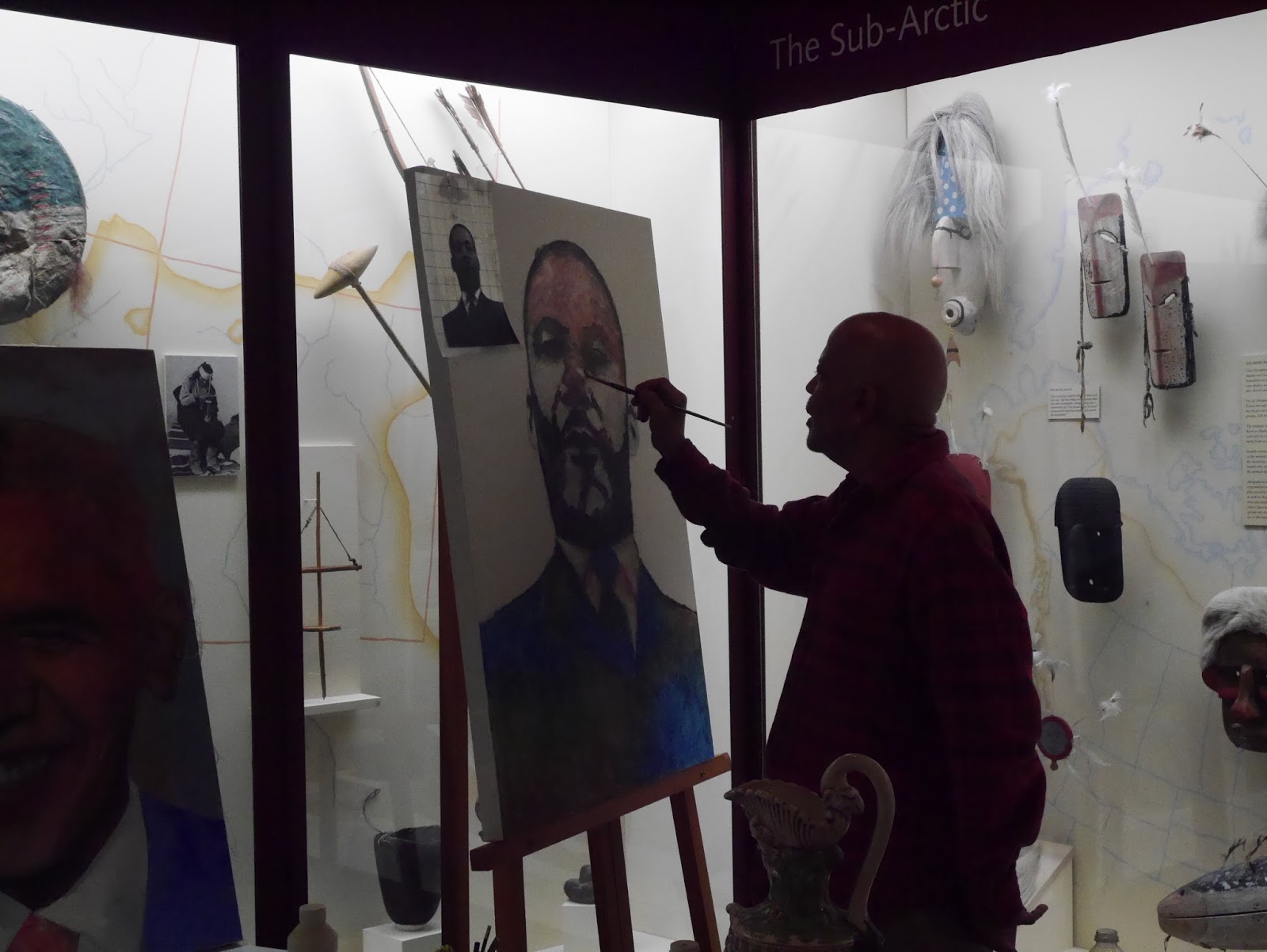 A talented artist paints a portrait of Dr. King.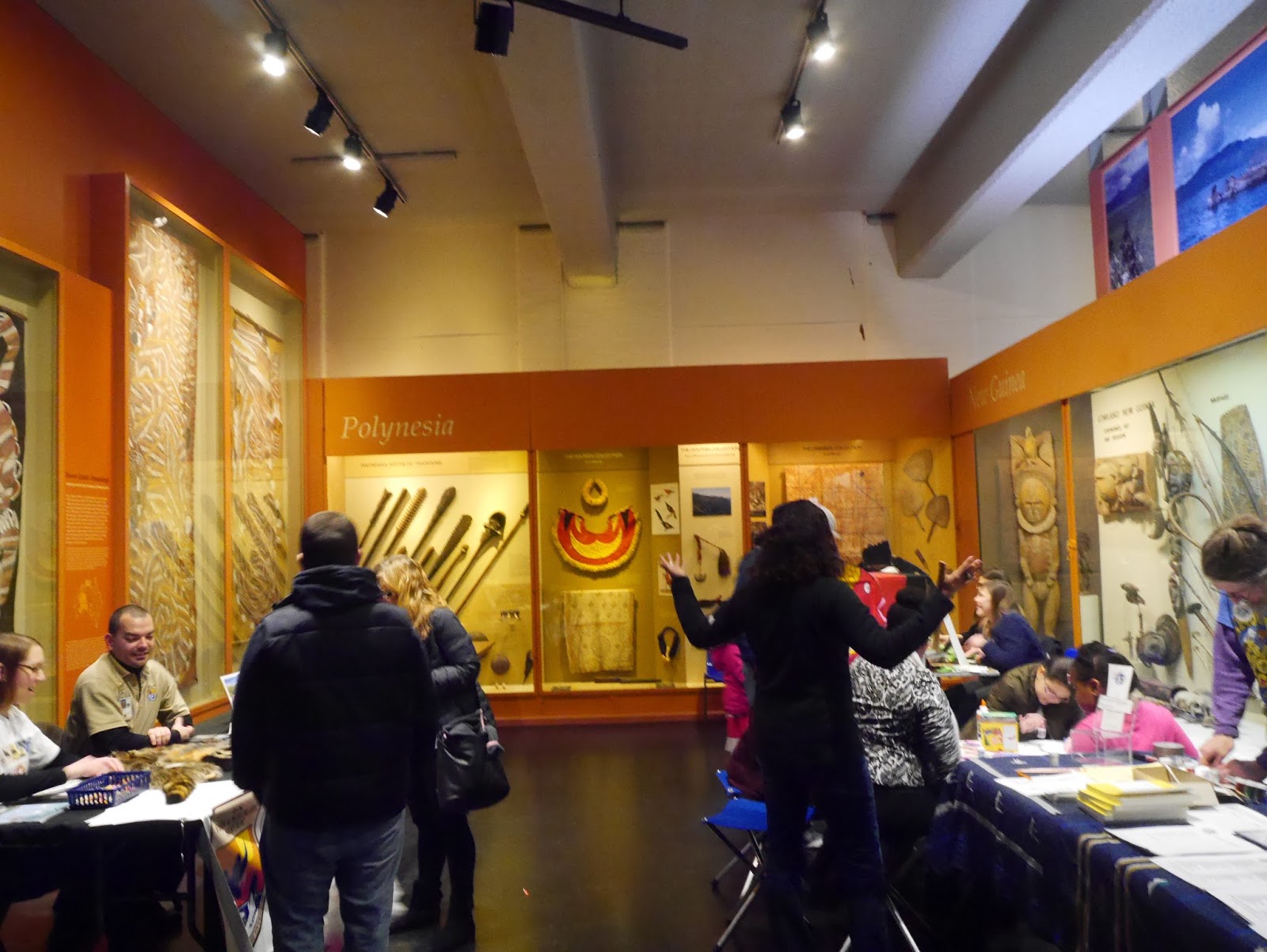 Children making crafts at different booths.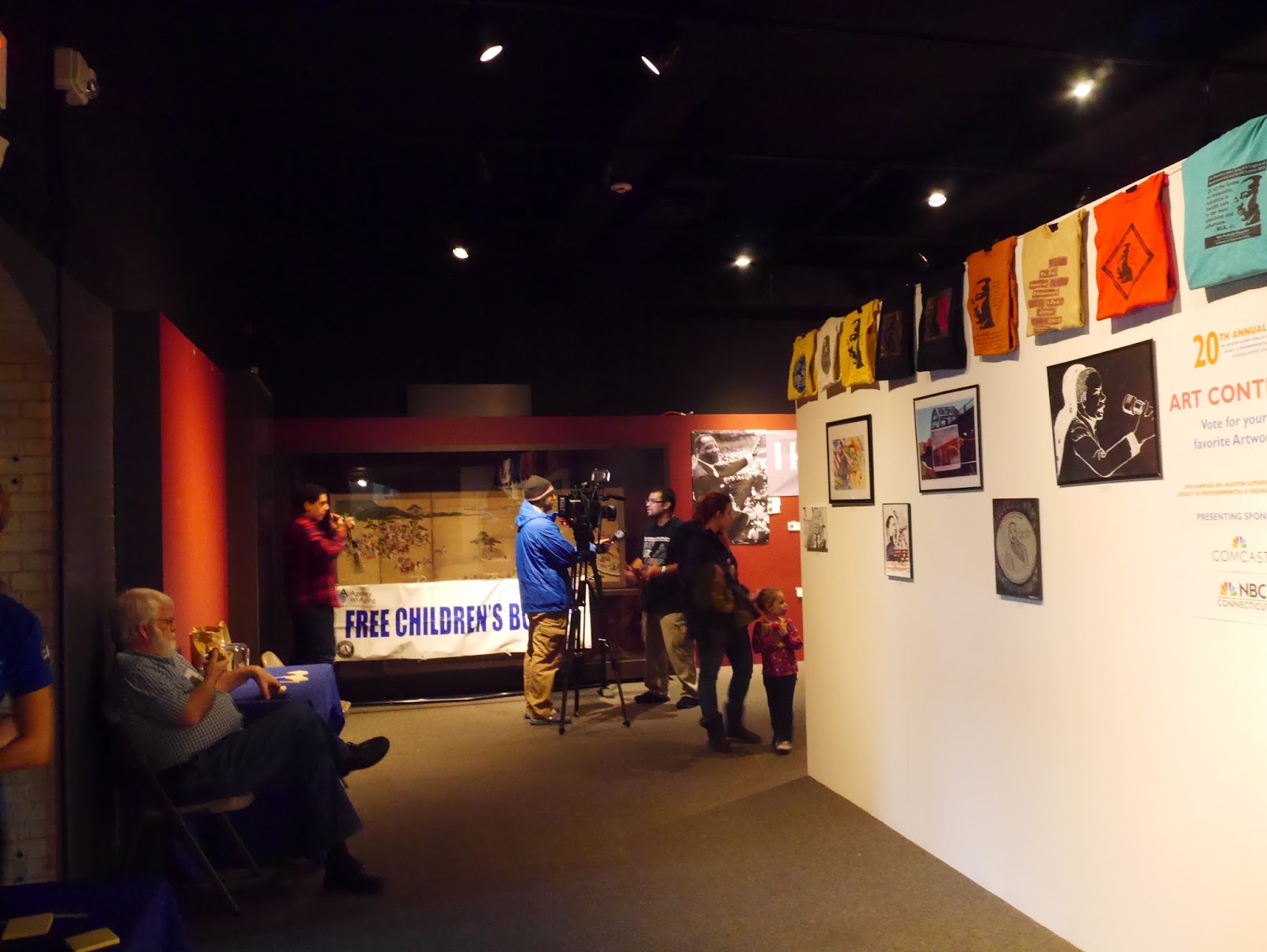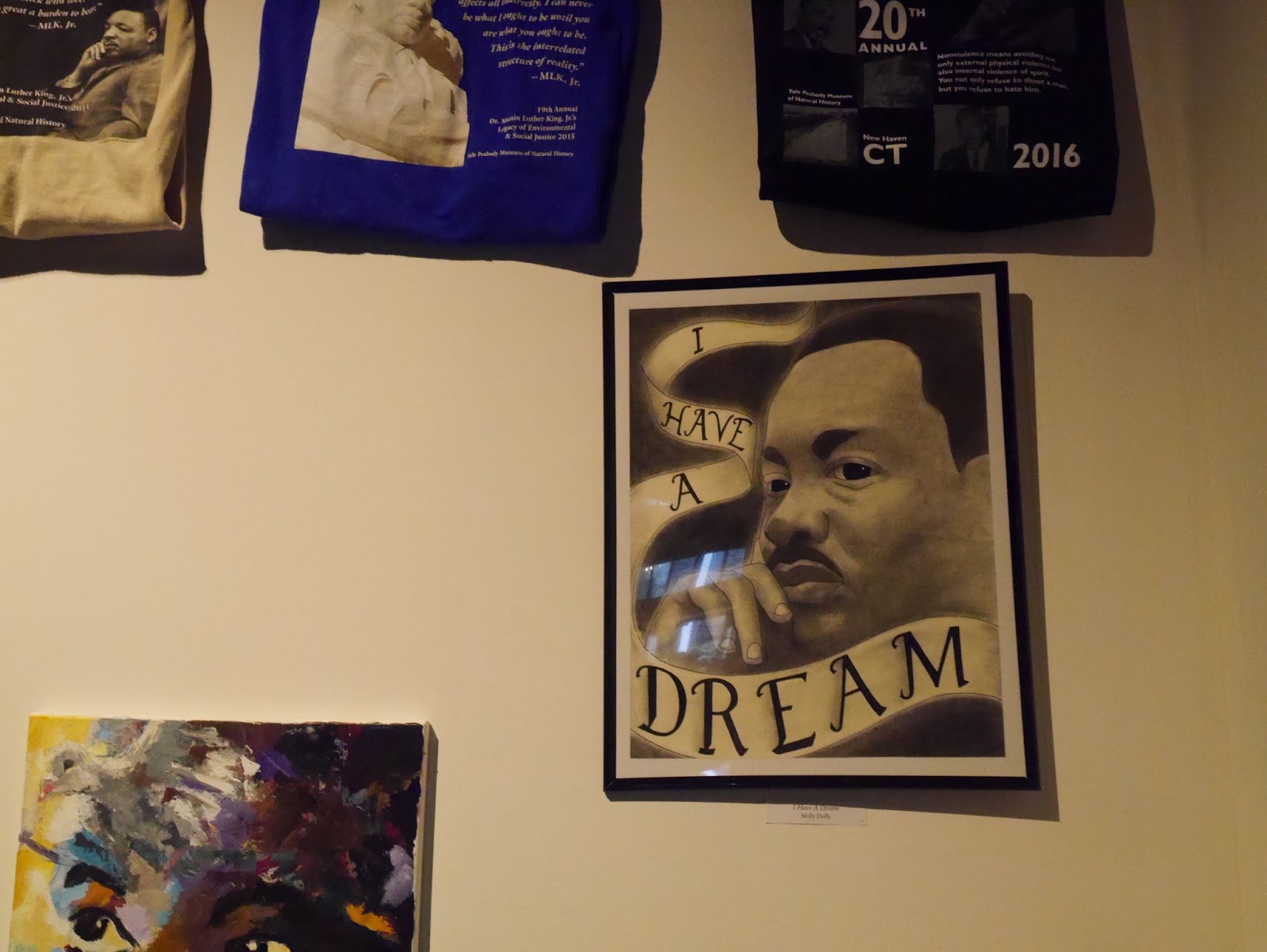 Artwork part of the Art Contest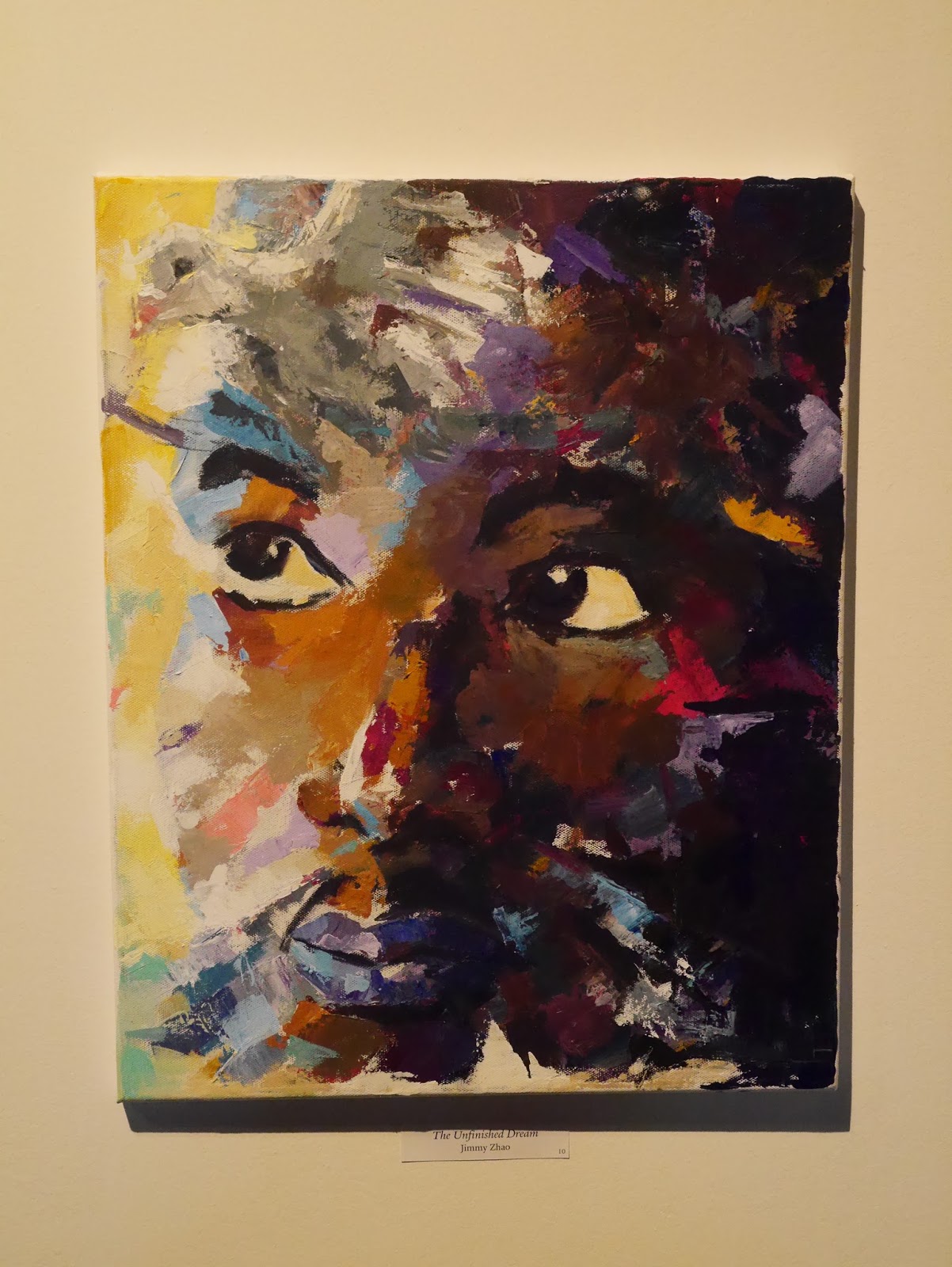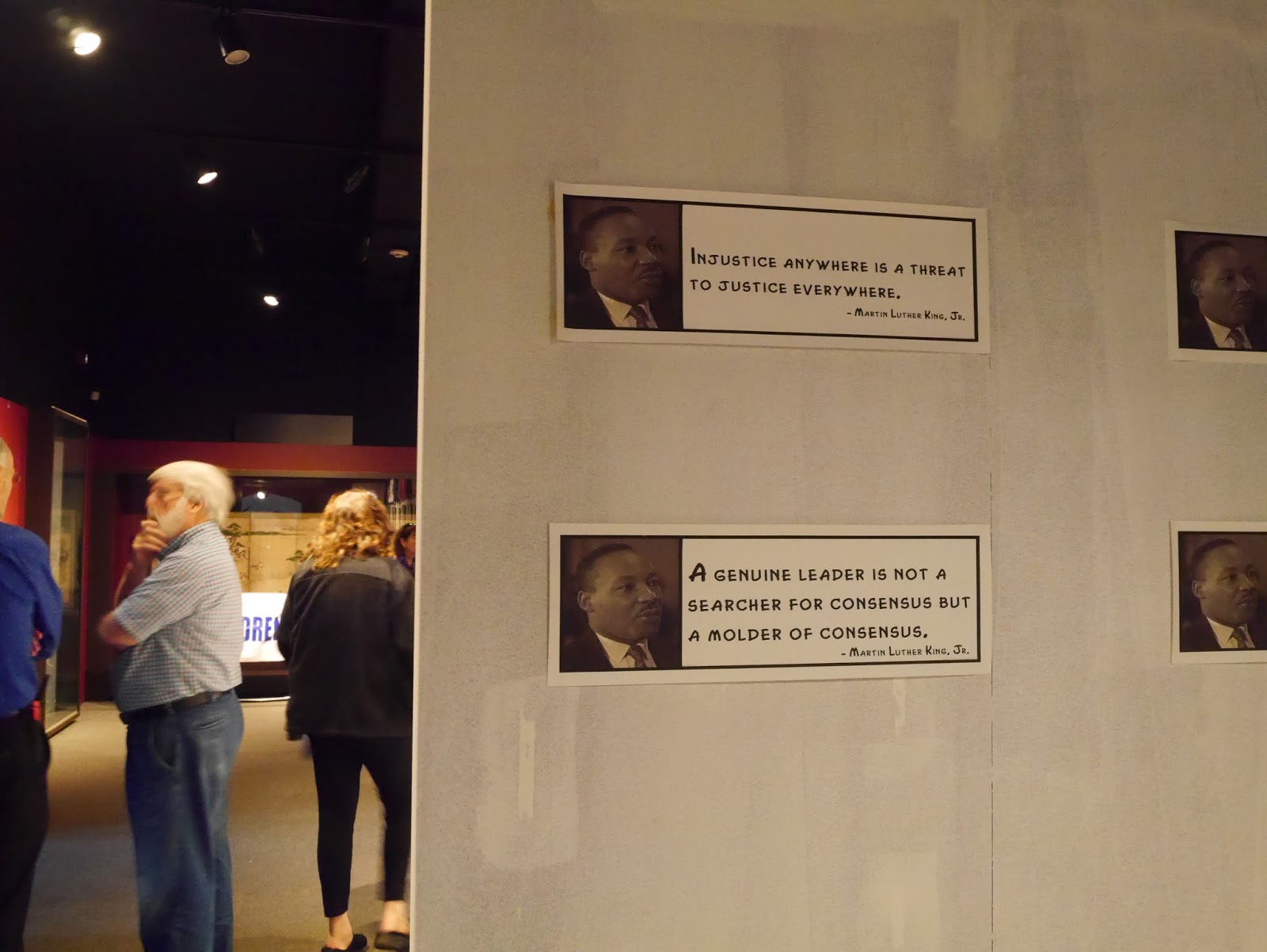 Inspiring quotes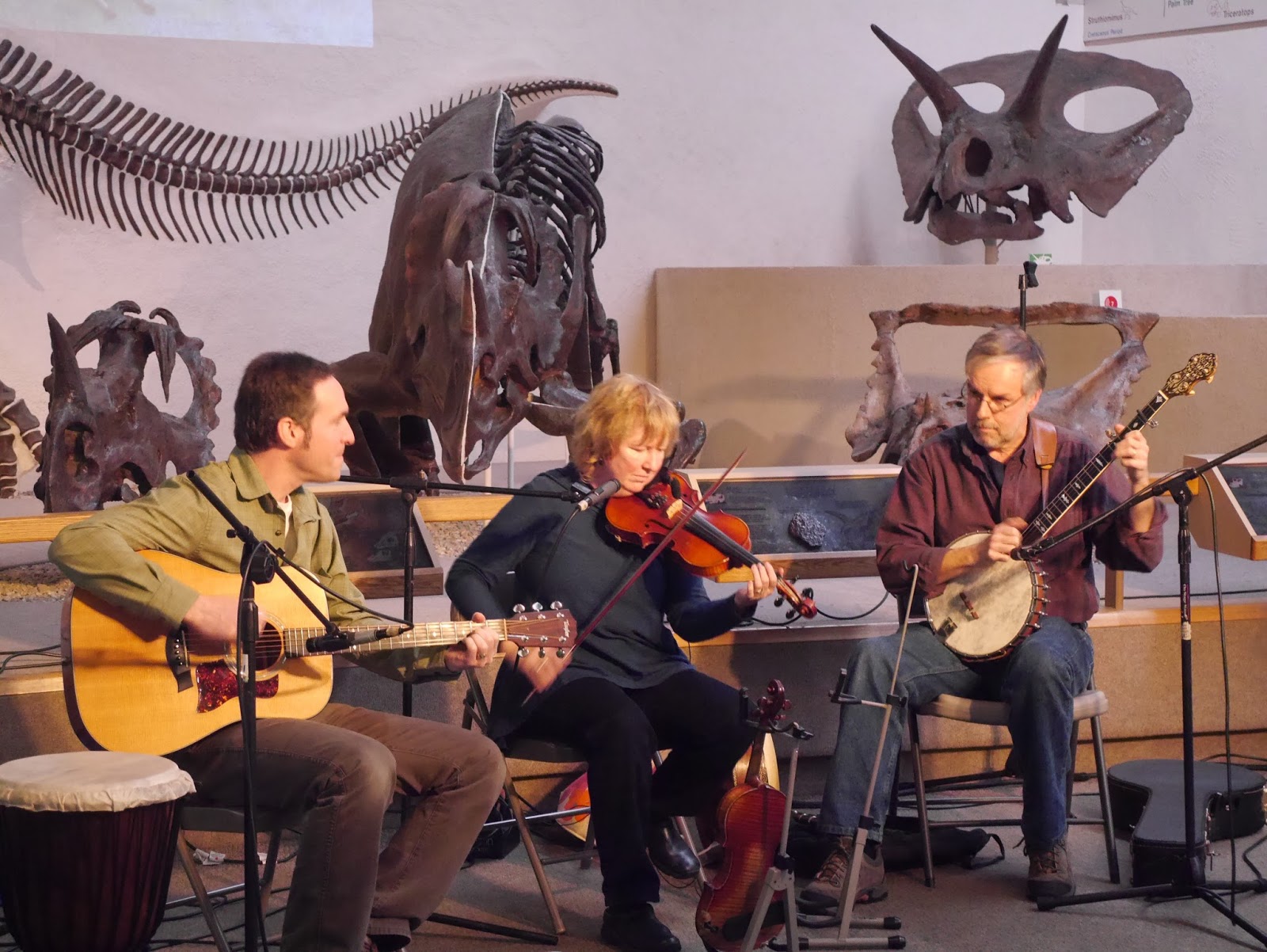 Reelin' Away performs Celtic and Appalachian-style music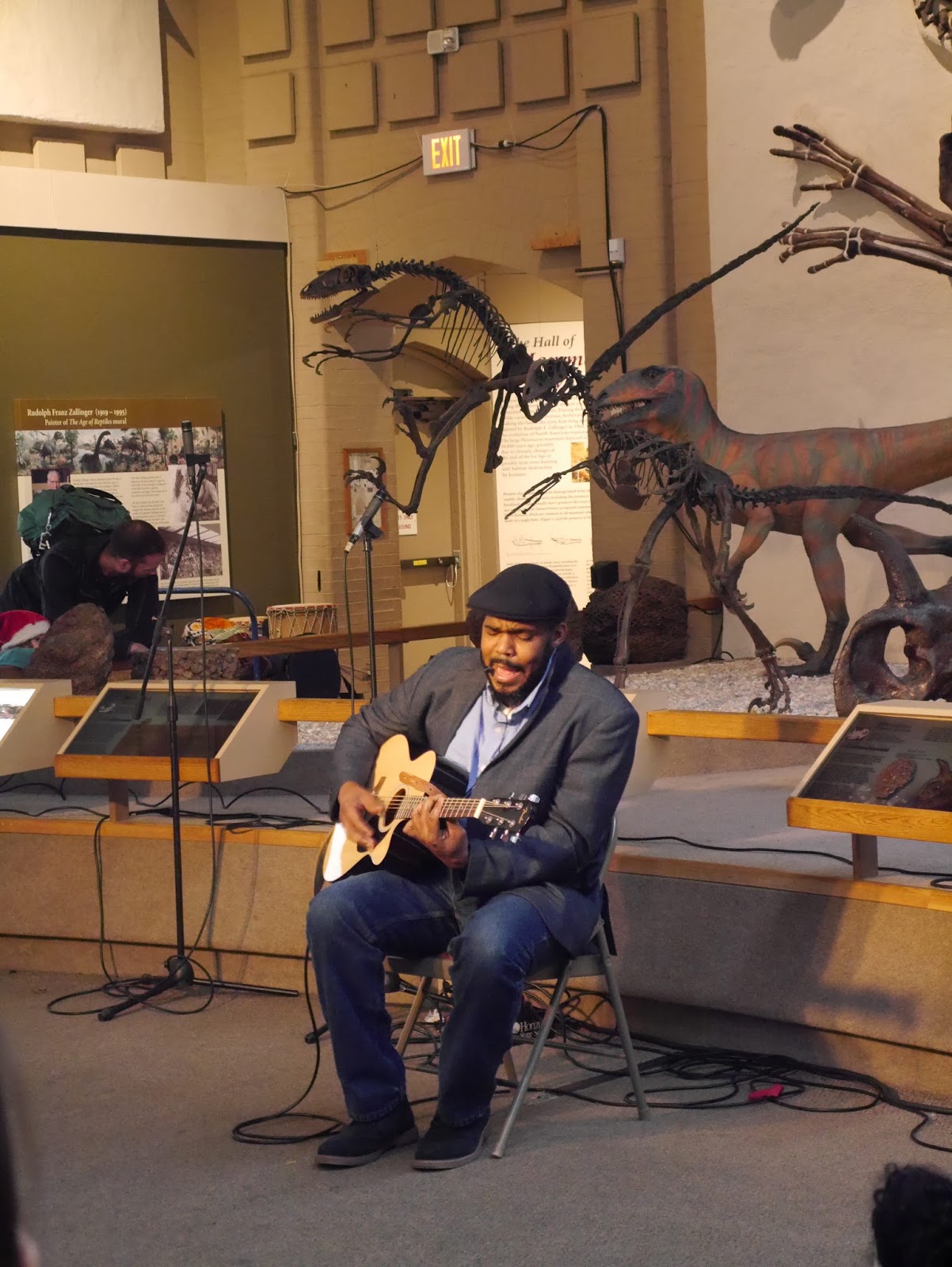 Another amazing musician.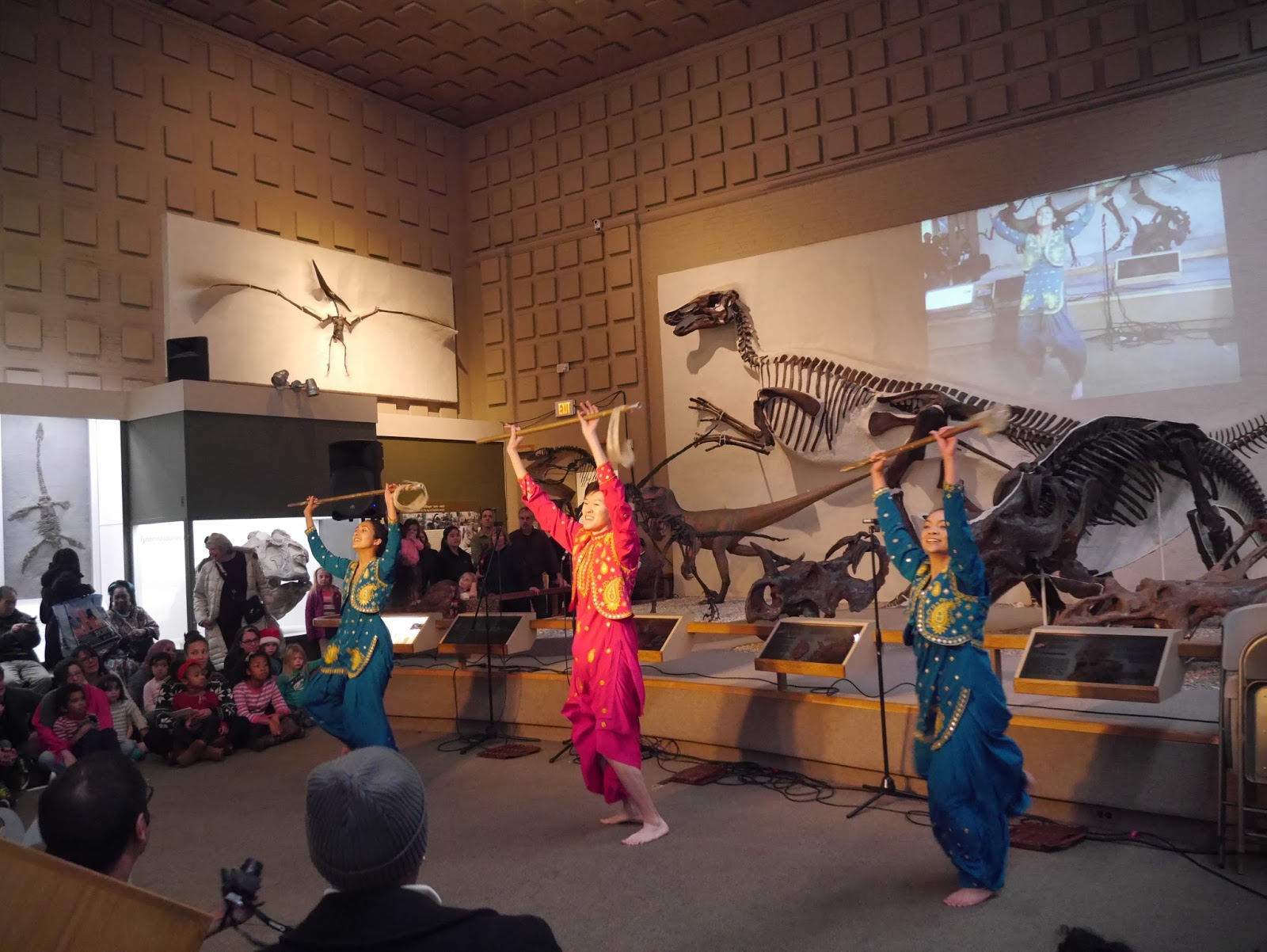 Yale Jashan Bhangra performs a traditional Punjabi dance.