Next week, I'm leading a week-long photography expedition with middle school students at Elm City College Prep. I didn't start taking pictures until about six years ago, so teaching photography to students that young is very exciting for me. The impact that photography can have on them is unlimited. I also love being able to re-calibrate my eyes to interpret the world as kids do. We have a lot of fun and learning scheduled for next week including a bus trip to the Lighthouse, a photo-walk through Edgewood Park, and a guided tour at the Yale University Art Gallery. Be on the lookout for student guest photographers here on ILNH soon!
Last week I lead a mini-expedition for the teachers at the school. Here are some of the photos: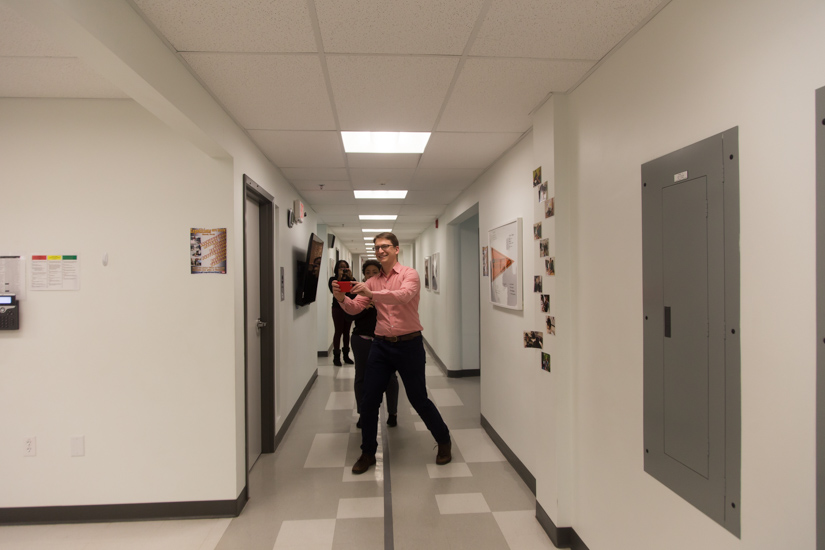 Sam Purdy, Associate Director of Expeditions, during an exercise to photograph using leading lines (like hallways!)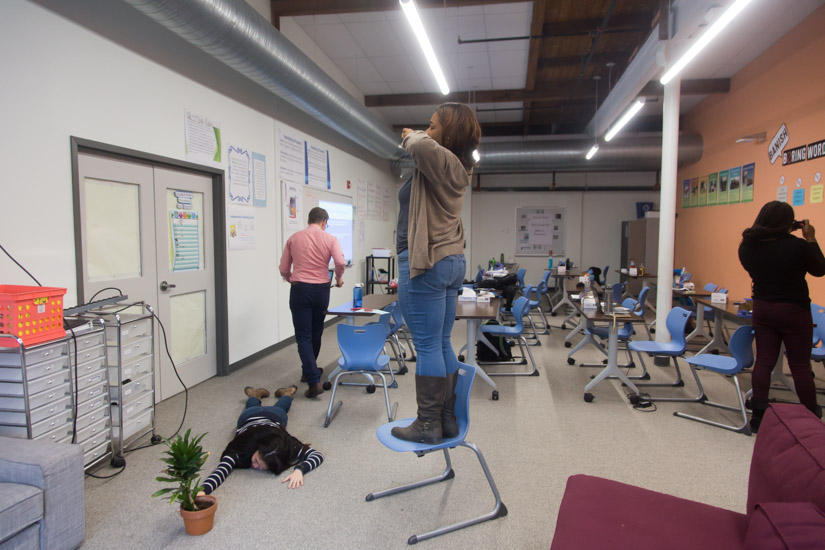 teachers during an excercise where I asked them to work in creative teams and take a photo which tells a story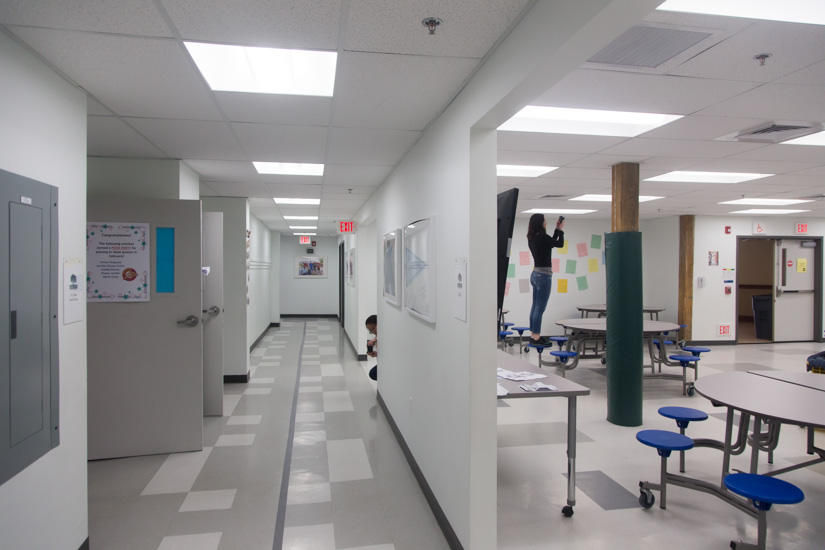 how many people are in this photo?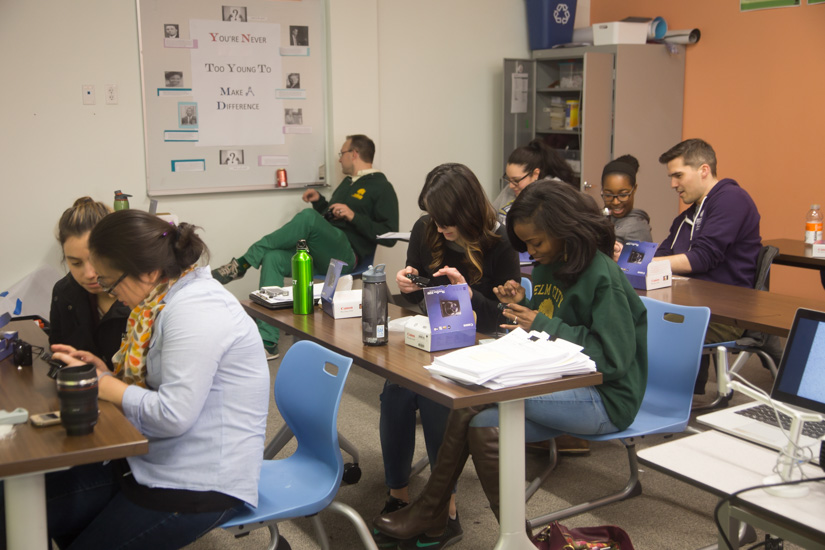 checking out all of the new Canon sS120 cameras!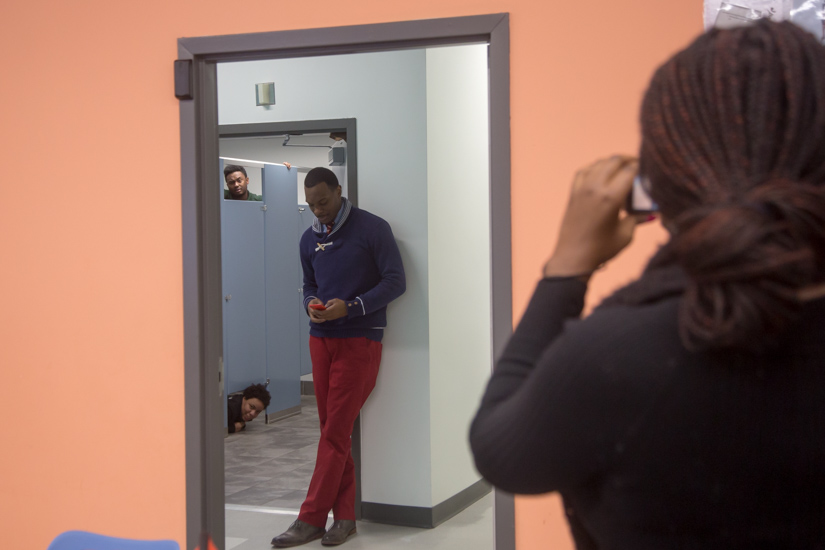 how many people are in this photo?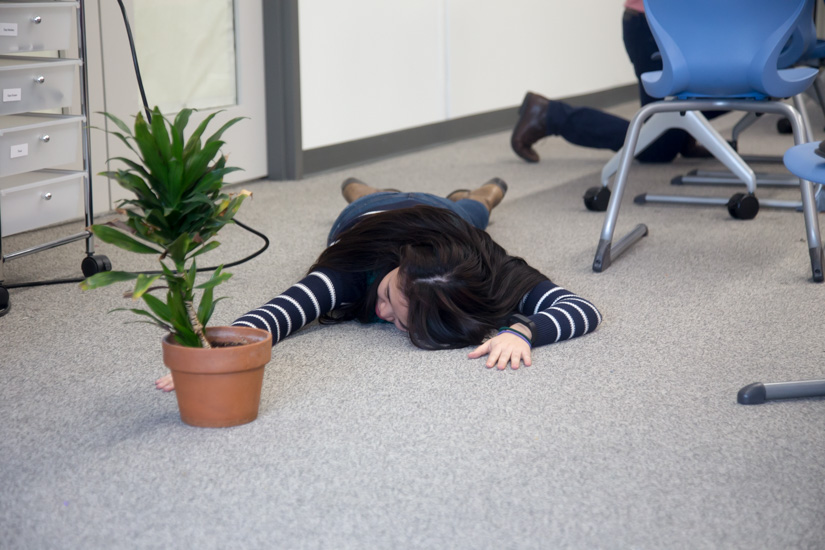 no teachers were harmed in the making of this photo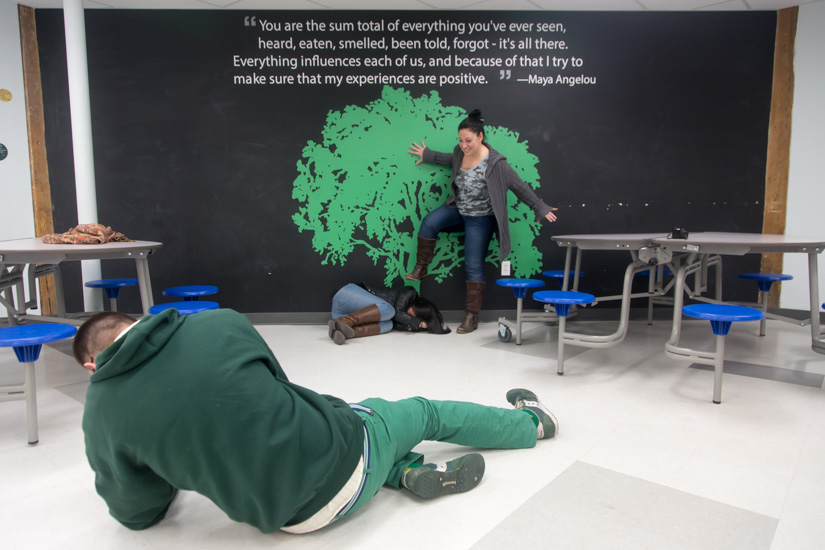 from the storytelling photo (no teachers were harmed in the making of this photo!)