There is a new building going up in East Rock between Mechanic Street and State Street – next to The Pantry – called The Corsair. The Corsair hiredSilas Finchto create "Becalmed", a centerpiece sculpture for their central courtyard. Silas conceptualized, designed and collaborated with Bodhi Design and Fabrication on this skeletonized boat sculpture from an antique cat craft boat from about 1939-1940. The structure was professionally designed and will be suspended above the courtyard. Check out Silas' work at www.silasfinch.com or see the photos of the progress he's making on the Corsair project on his instagram page. His instagram page has a lot more images of this project so check that out if you want to see more. I will have a Part 2 to this post once the pieces of the boat are being suspended and test fitted as well as photos of the final installation.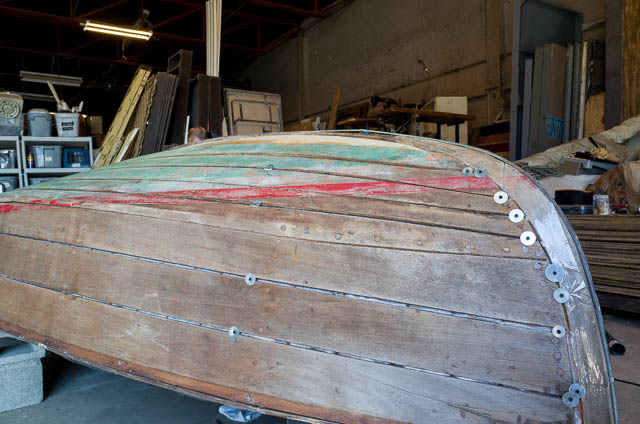 The boat was disassembled and a backer was added to help maintain the shape. This photo is after it had been reassembled and final sanding was taking place.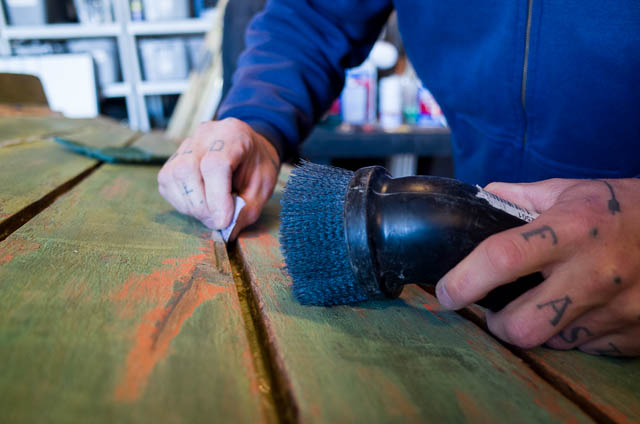 Final sanding and vacuuming in preparation for a protective weather coating.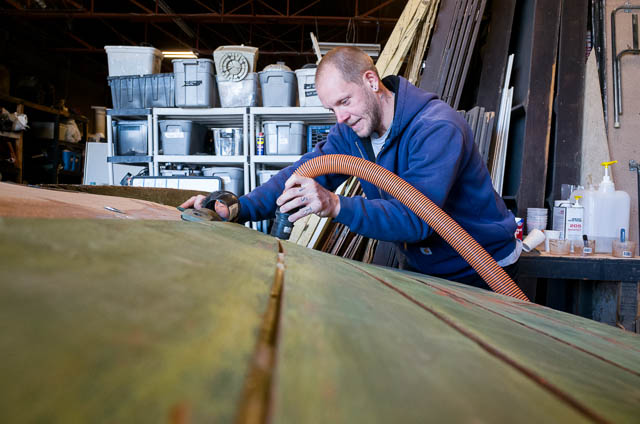 Silas Finch.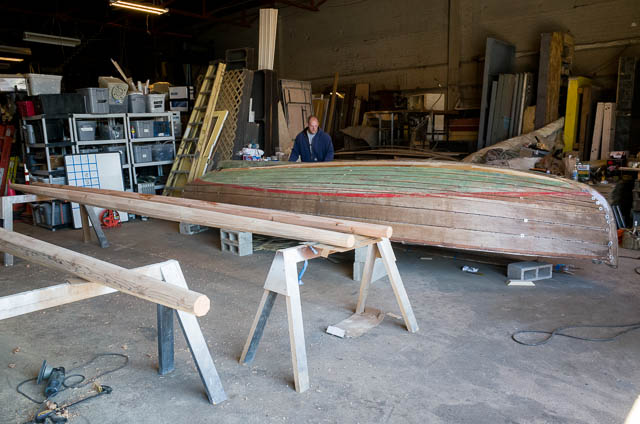 These beams to the left will help suspend the boat over a courtyard at the corsair. The beams came out beautifully.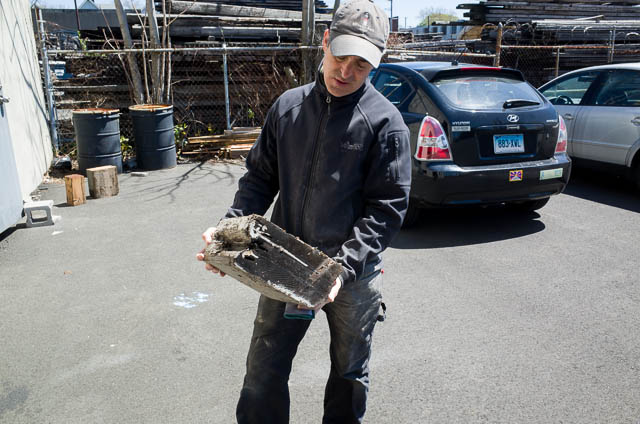 Dave of Bodhi Design Fabricators collaborated with Silas with this project. Here he shows how those beautiful beams were hidden in this crappy looking piece of wood.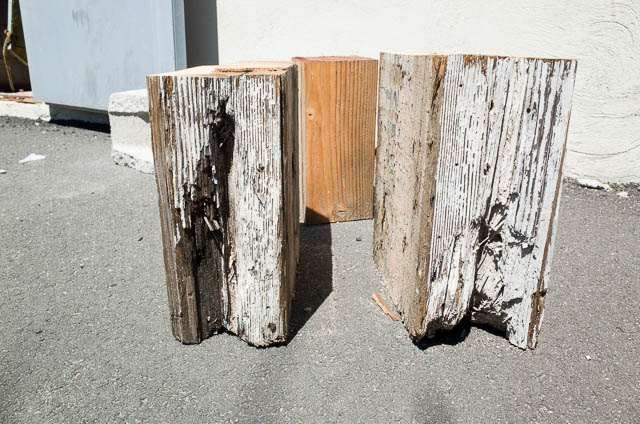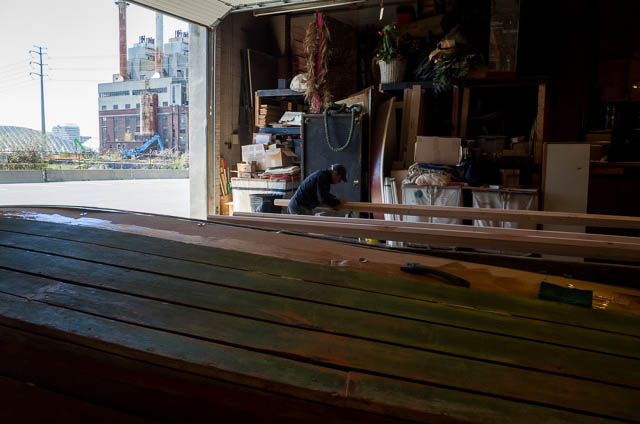 Final sanding.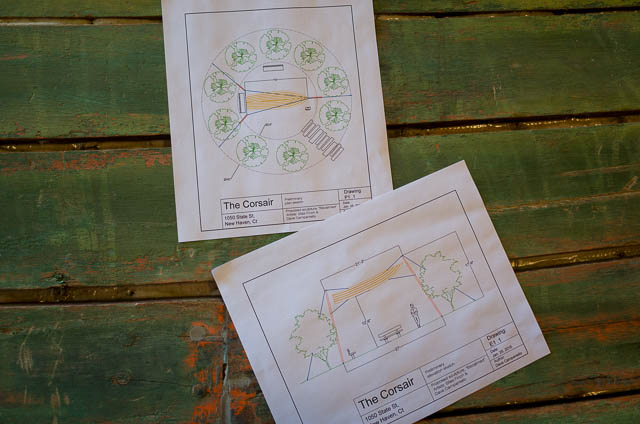 This is the layout for the Corsair project.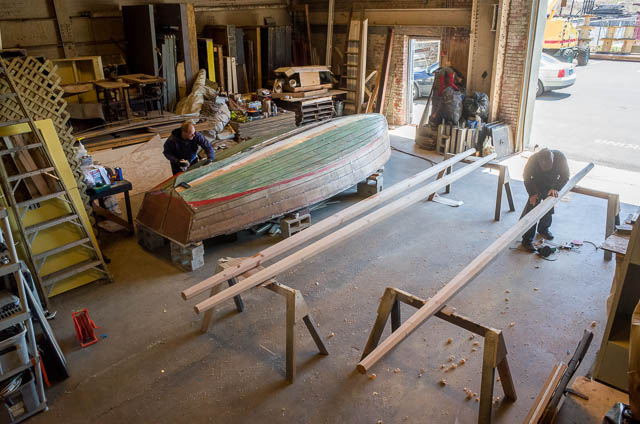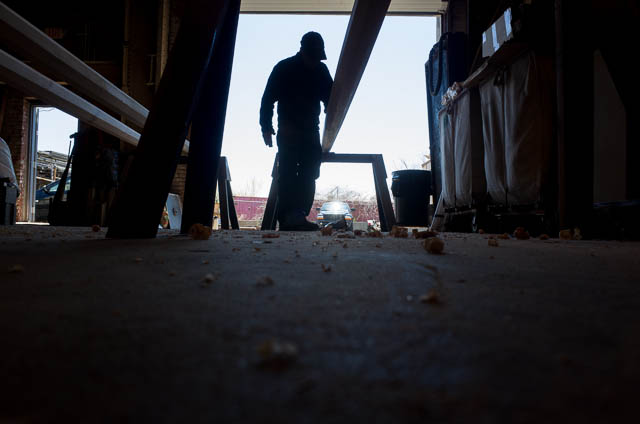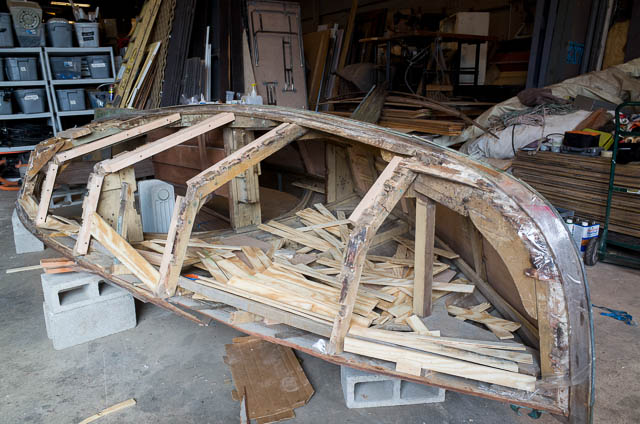 The boat is disassembled again and the pieces will be cut out for a skeletonize overhead boat sculpture.