Elm Shakespeare Company hard at work
to bring its 21st consecutive year to Edgerton Park.
This year is a fitting return to ESC's 21-year roots, as they rehearse
"A Midsummer Night's Dream", last performed in this park in 1996.
(Note: this photographer deployed keyboards and sound fx in that production)
Rehearsal Photographs
(play photographs premier next week)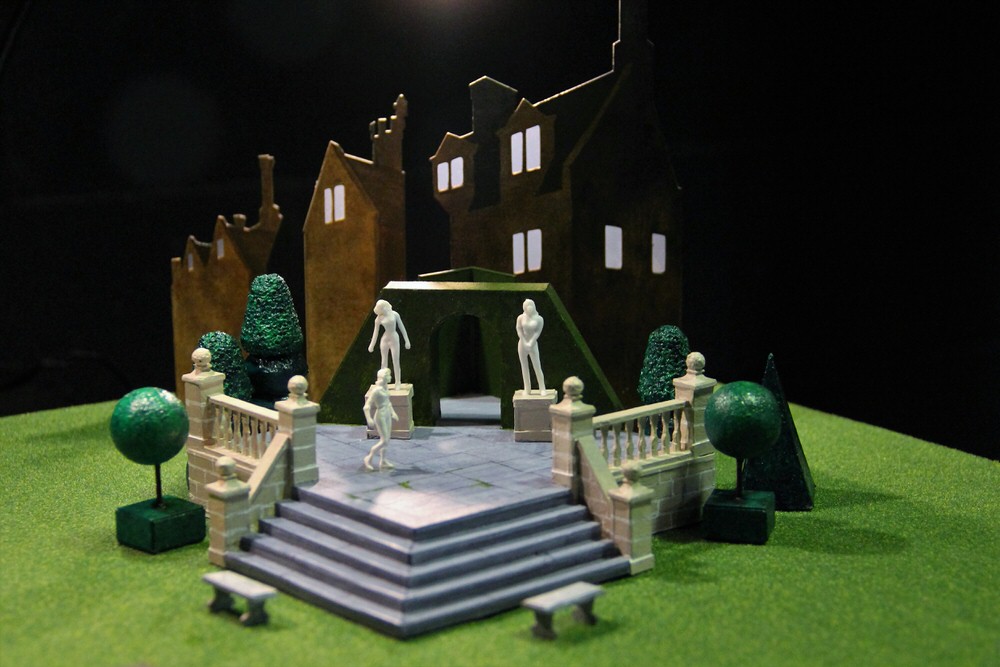 Set Designer, Elizabeth Bolster presents this bold work, built right into the park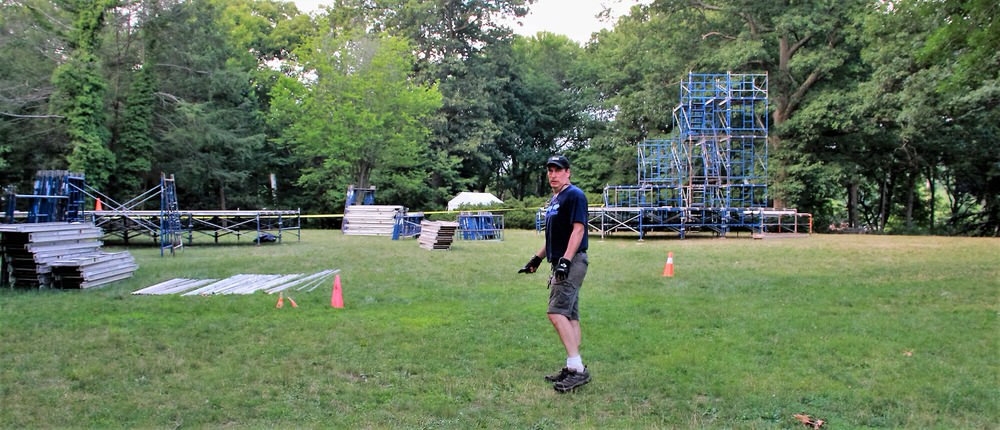 Jamie Burnett & friends oversaw the erection of scaffolds to support the ambitious set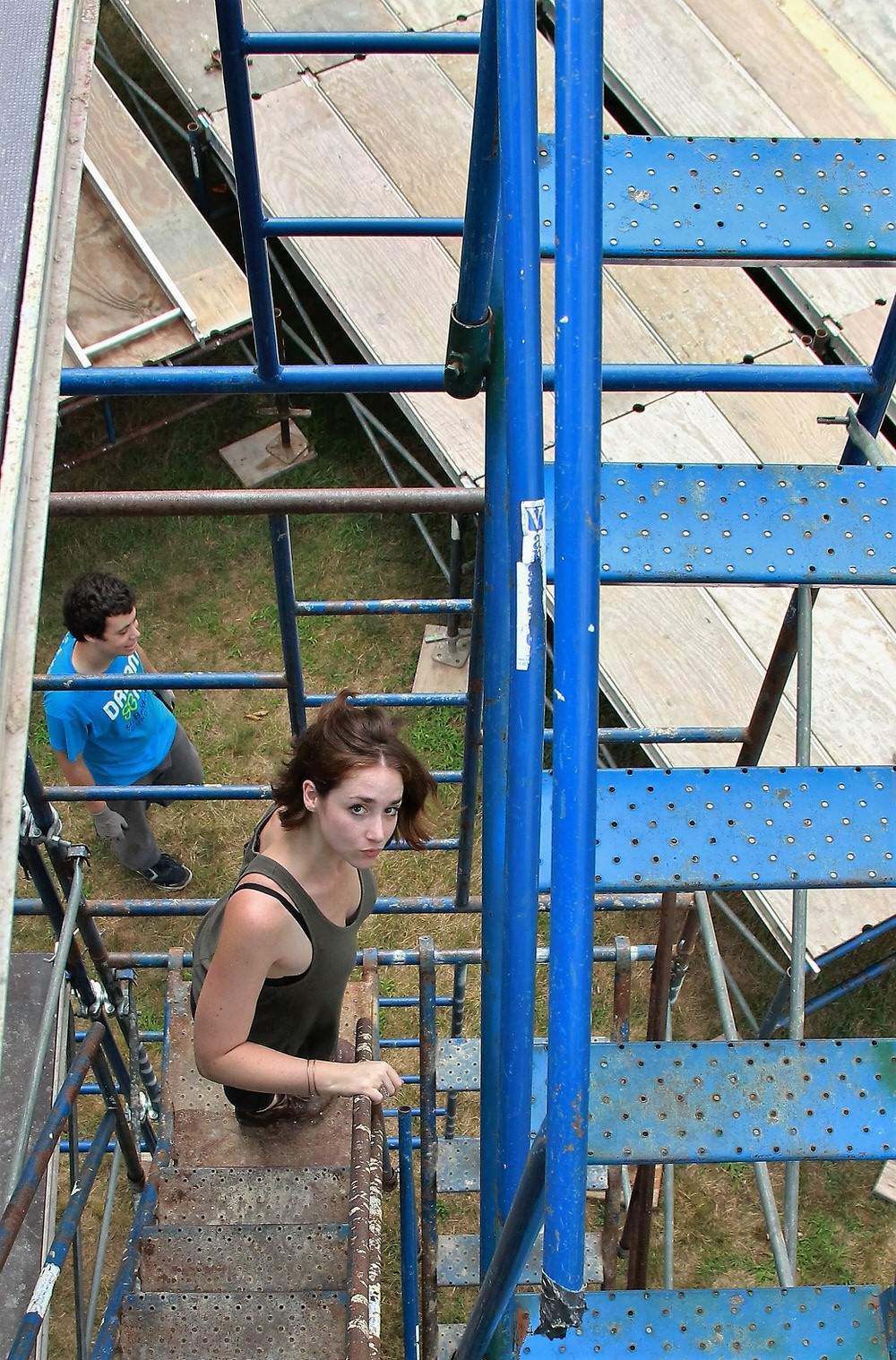 Atalanta 'Atty' Seigel was integral in getting things off the ground here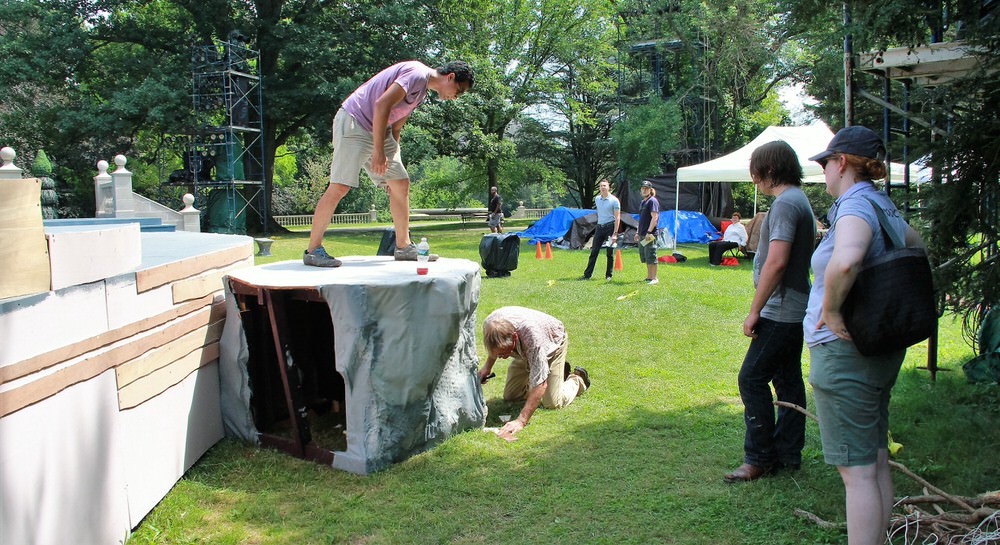 Adjusting the sets for stability and safety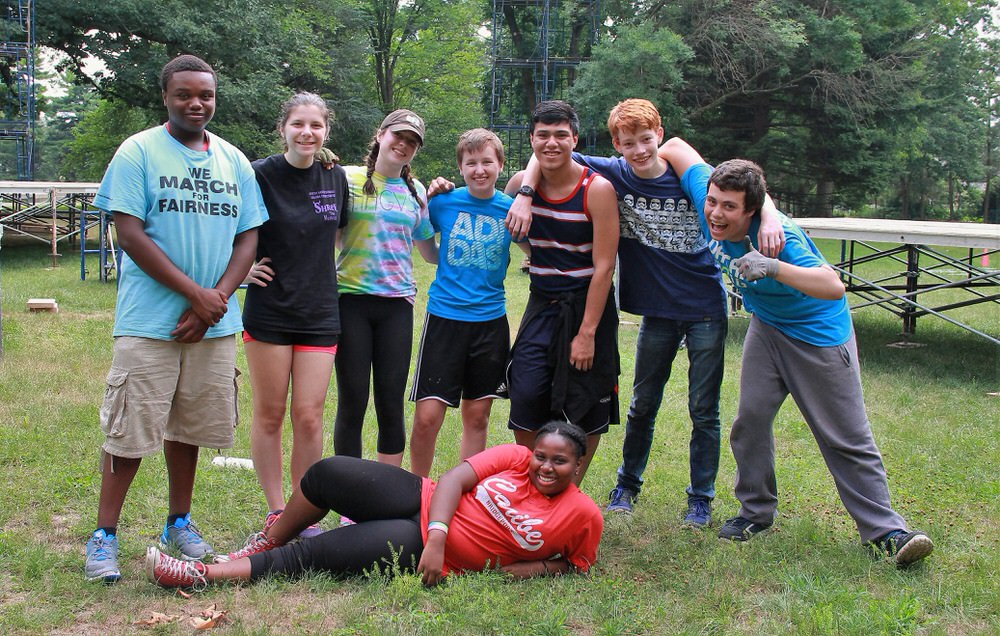 Elm Scholars, from area high schools, are part of the acting & production team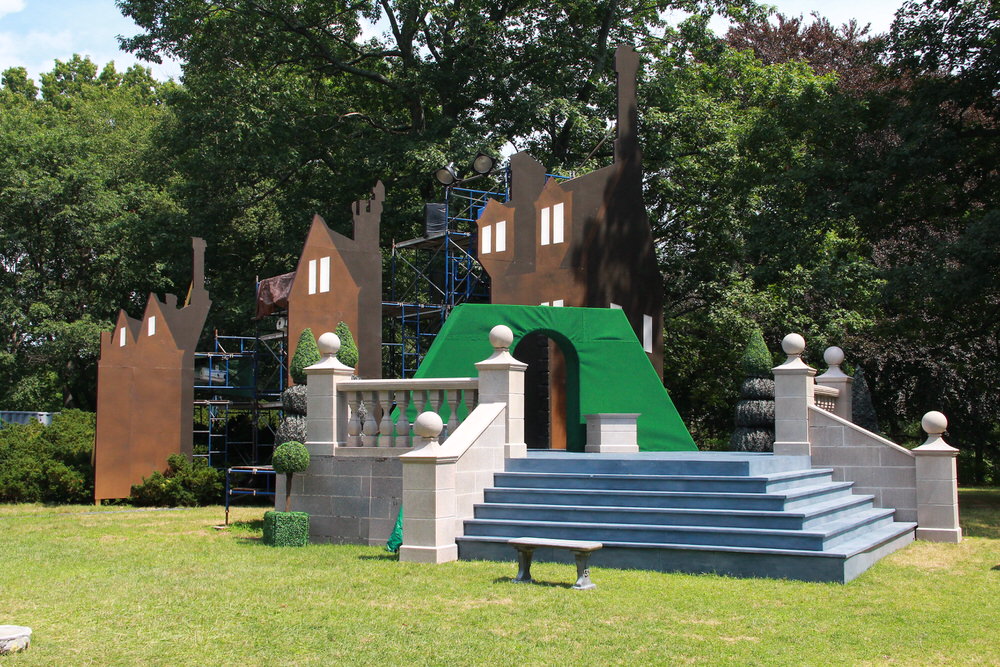 Weeks later, one part of the set is built, and ready for opening night on Thursday August 18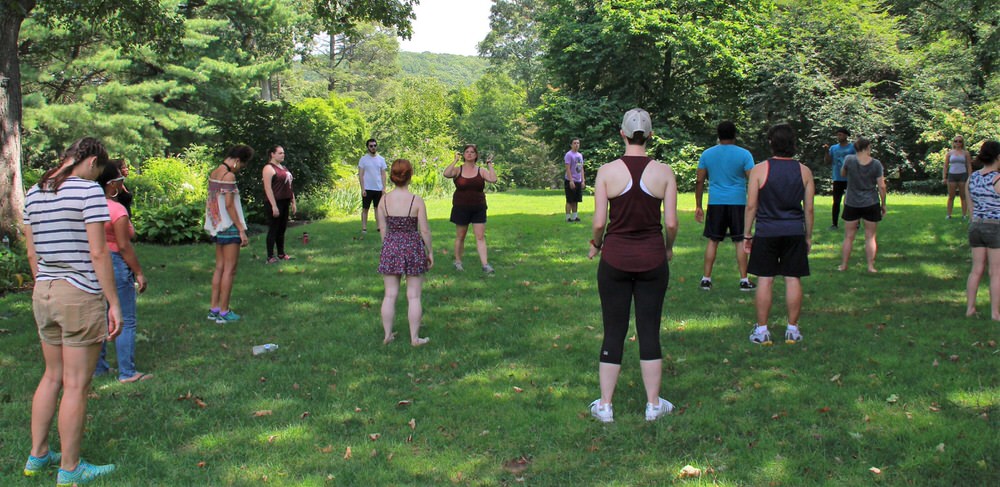 Producing Director Rebecca Goodheart (center), leads the CT/MA/NY company on a mind/body/spirit warm-up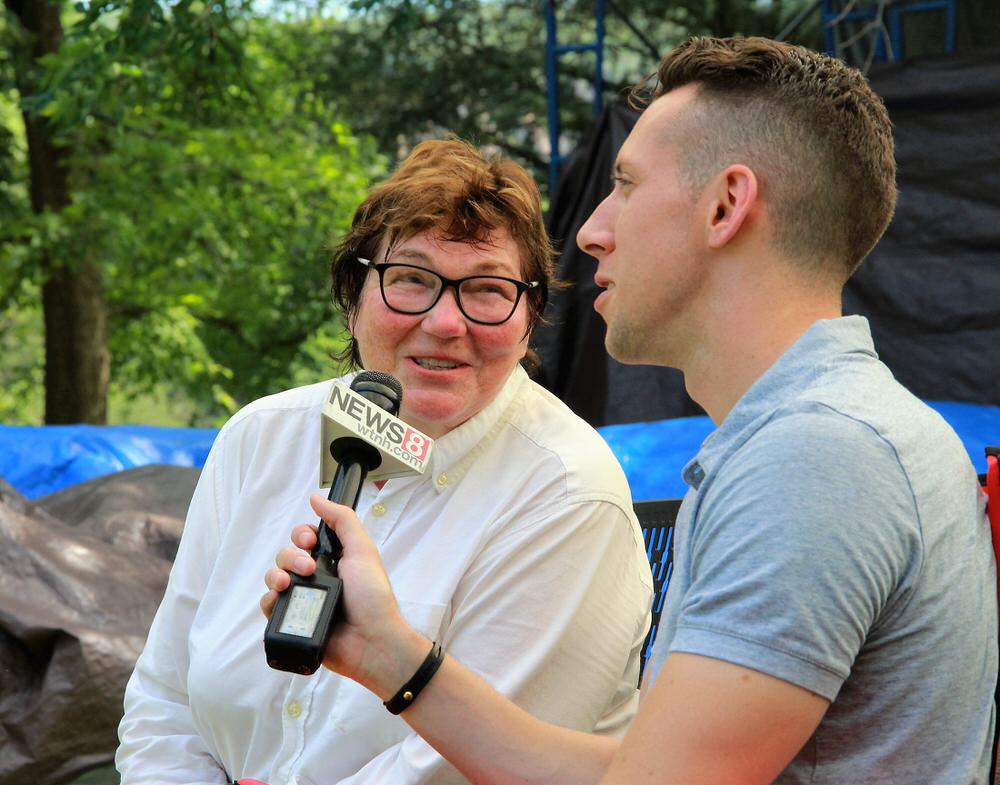 Renowned Director Tina Packer speaks with CT Style's Ryan Kristafer about the play
Titania (Kristin Wold) & her faeries rehearse their wood-nymph magic in the park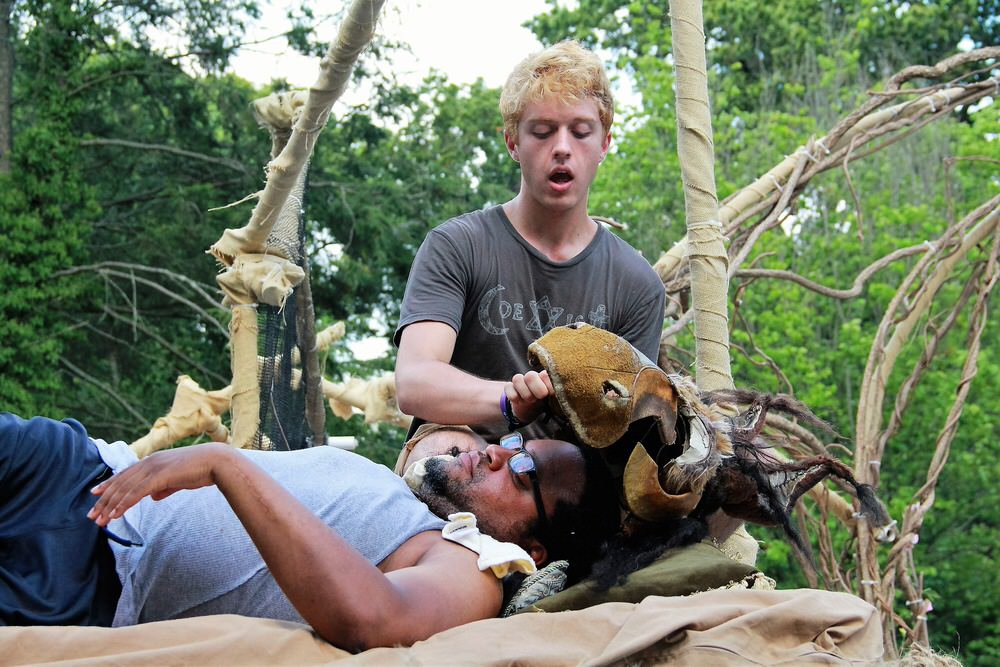 Puck (Evan Gambardella) removes the Ass-head from Elm Shakespeare regular, Raphael Massie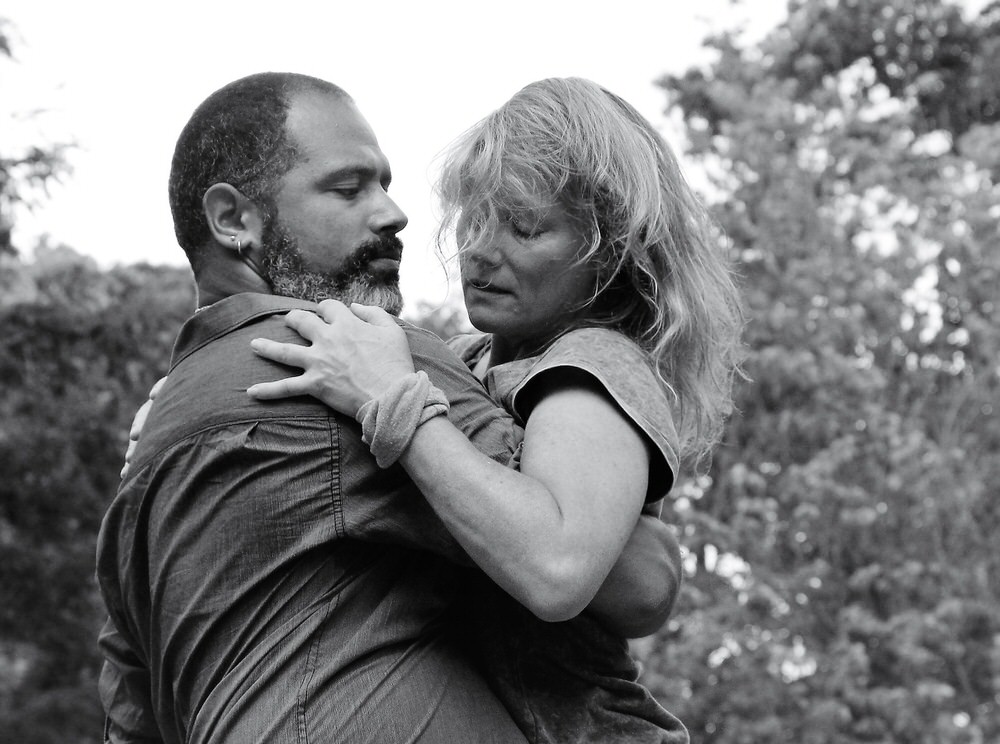 Oberon (Charles Frederick Secrease) & Titania (Kristin Wold) rehearse their dance – play opens Thursday, through Sept 4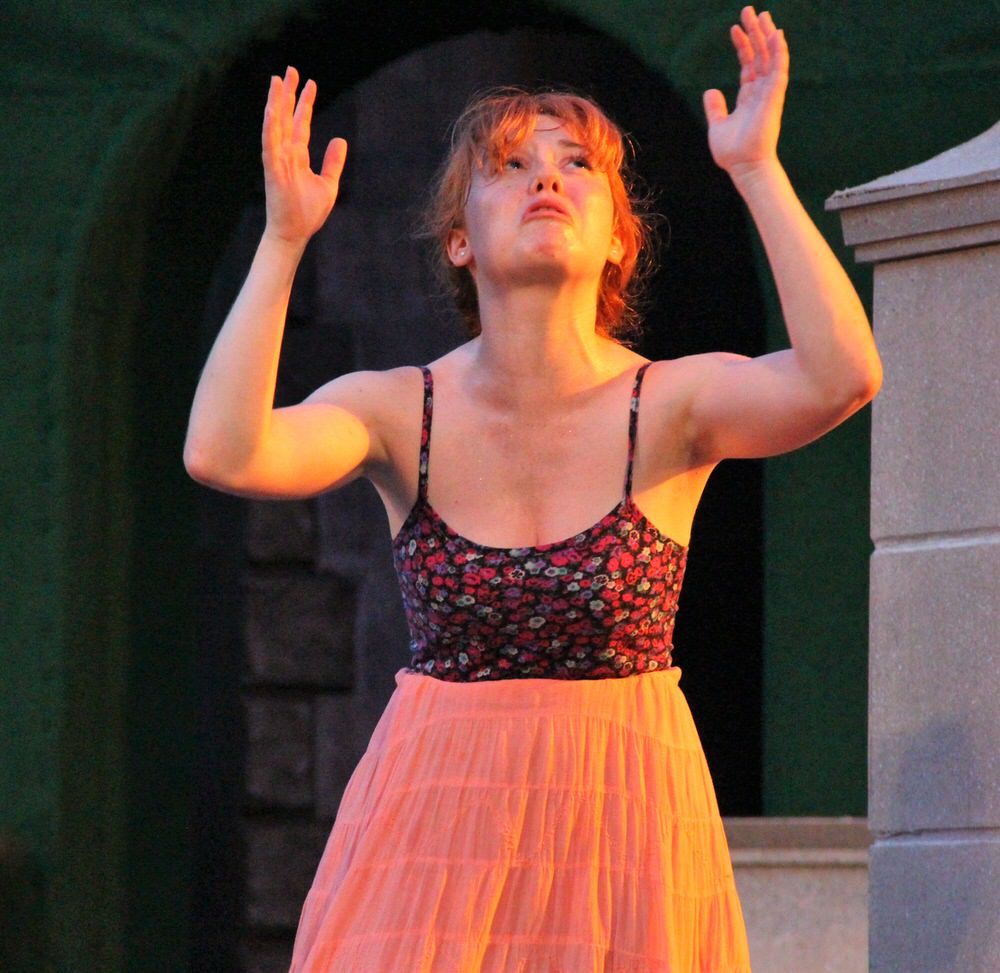 NYC's Anna Paratore as Hermia, brings the drama to Edgerton Park starting this Thursday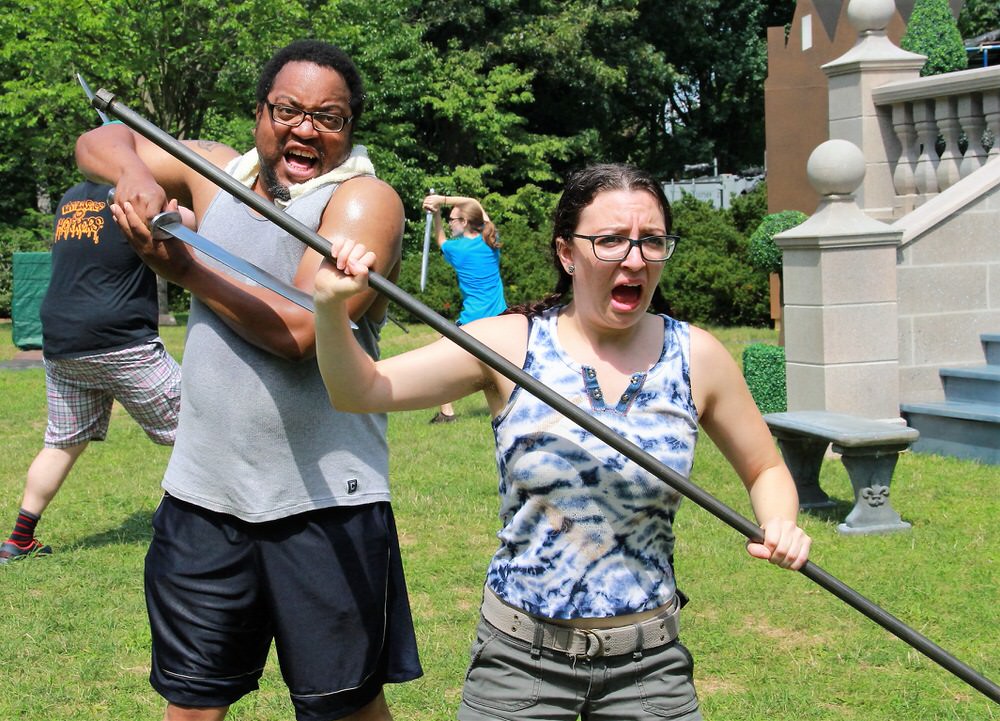 Battle scenes are very carefully choreographed, for realism, with safety as a priority (Raphael Massie & Elisa Albert)
Zoe Eklund and Leone Rodriquez rehearsing the battle scene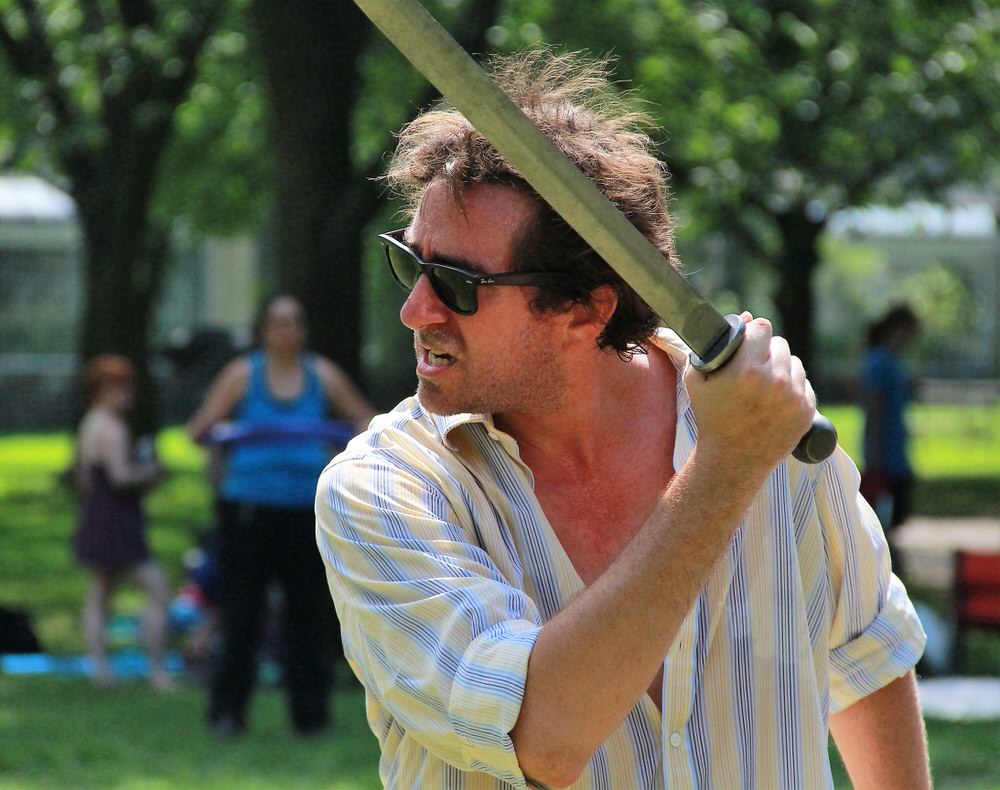 ESC instructor & regular performer, Jeremy Funke getting into character during rehearsal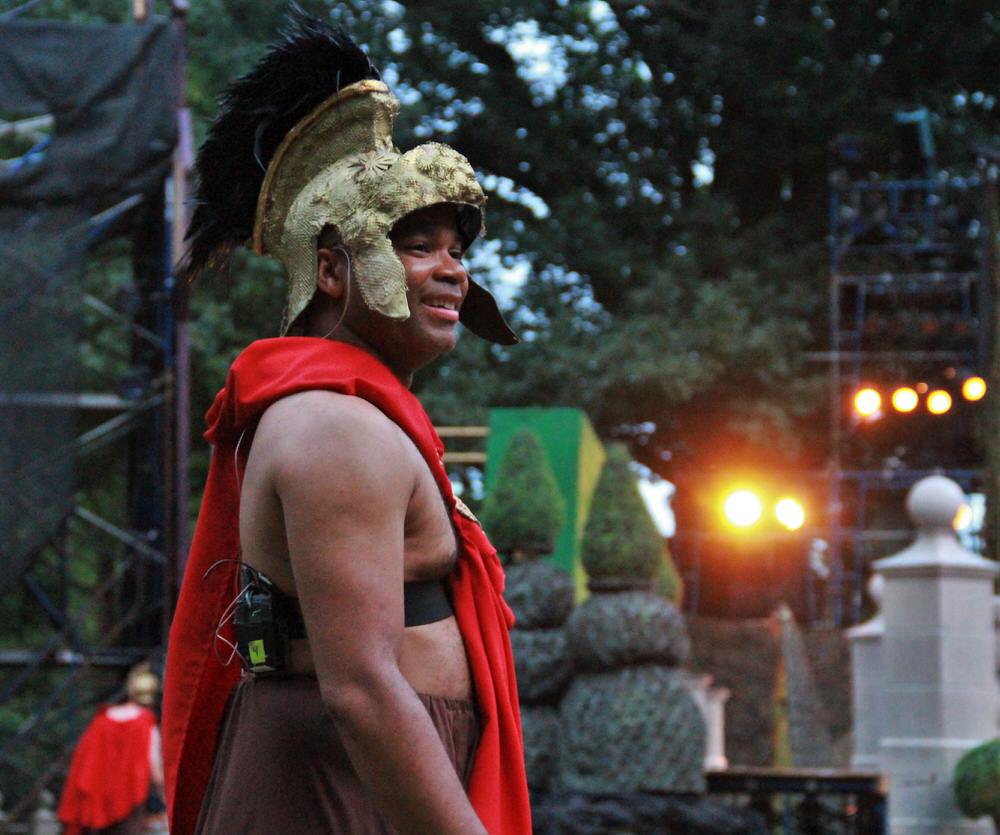 New York City actor Anthony Peeples in costume
A Midsummer Night's Dream runs August 18th – Sept 4
Production Photos Coming Next Week!
all photographs © Mike Franzman & ESC