I met the Al-Zoibi family at Lighthouse Point Park on Sunday night just after taking sunset photos. They are refugees from Syria and landed in New Haven through IRIS a year ago. The Al-Zoibis told me that like it here in New Haven becasue it's beautiful and the people have been really nice.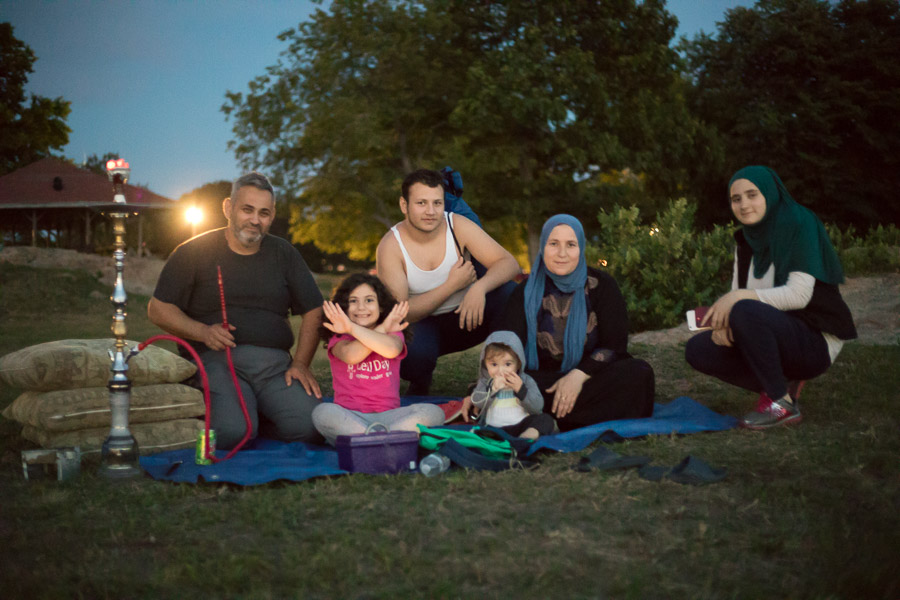 I was on my way back to the car when I noticed a nice vista of the New Haven skyline, then decided to set my tripod up one last time before I left the park. The Al-Zoibis were about fifteen feet to my left enjoying the view with hookah and Arabic coffee.
Mrs. Al-Zoibi came up to me and was watching what I was doing. She called her oldest daughter over. Her daughter wants to be a photographer! We talked for a few minutes. I gave her some advice and also a business card. Then the family asked me to take pictures of them. They also wanted to take pictures with my camera. I happily granted both requests.
There's a photo of me in this set that was taken by Mr. Al-Zoibi. He handed me a cup of Arabic coffee, which I thought was to be used as only a prop. The family insisted that I drink it and to their surprise I loved it! It was deliciously strong.
Thank you Al-Zoibi family for being so open, kind, and generous with me. Thanks for showing me the photos I was really supposed to take in that spot that night. Welcome to New Haven!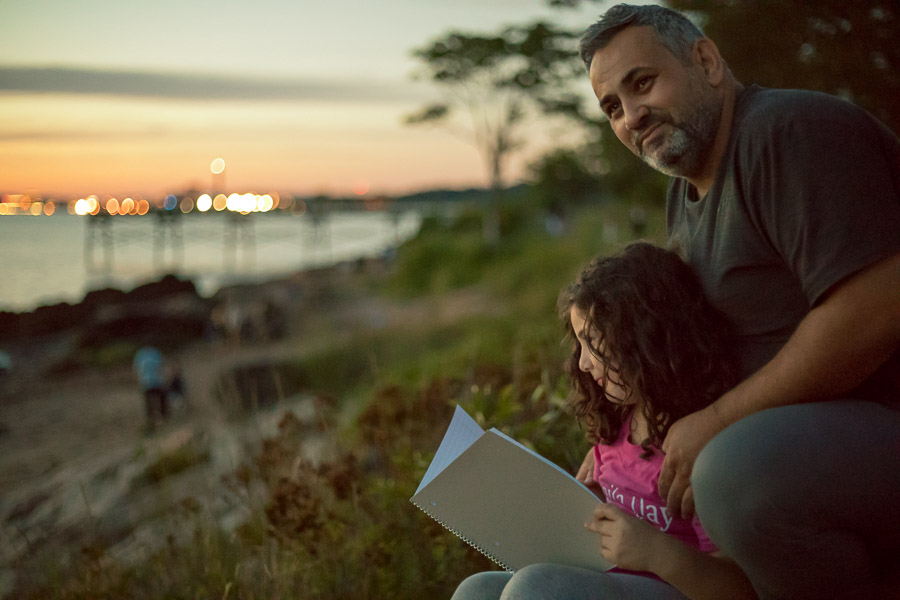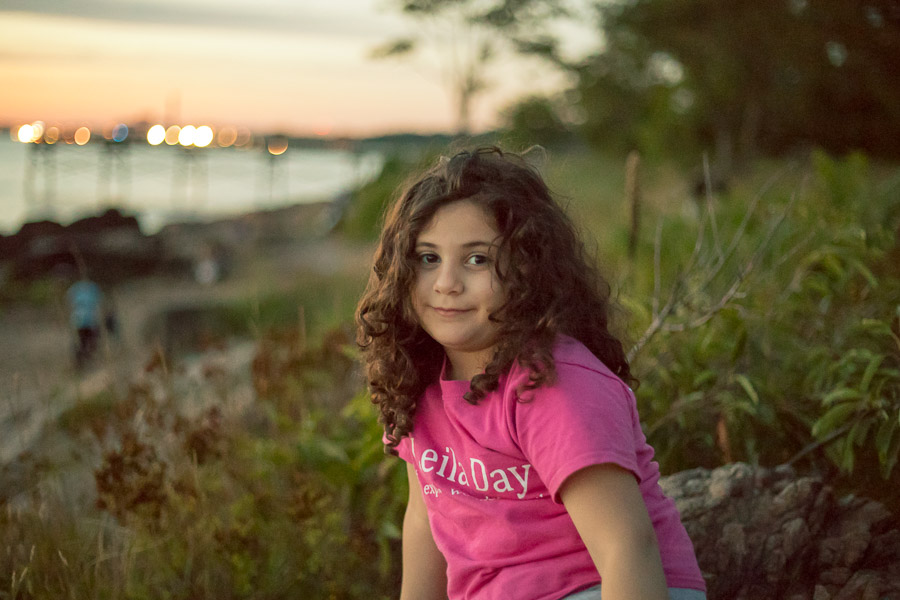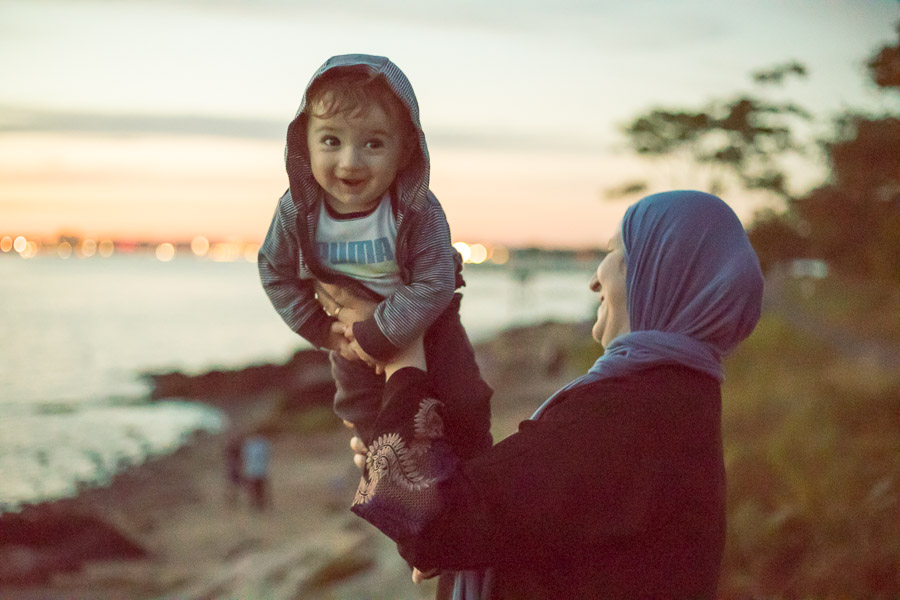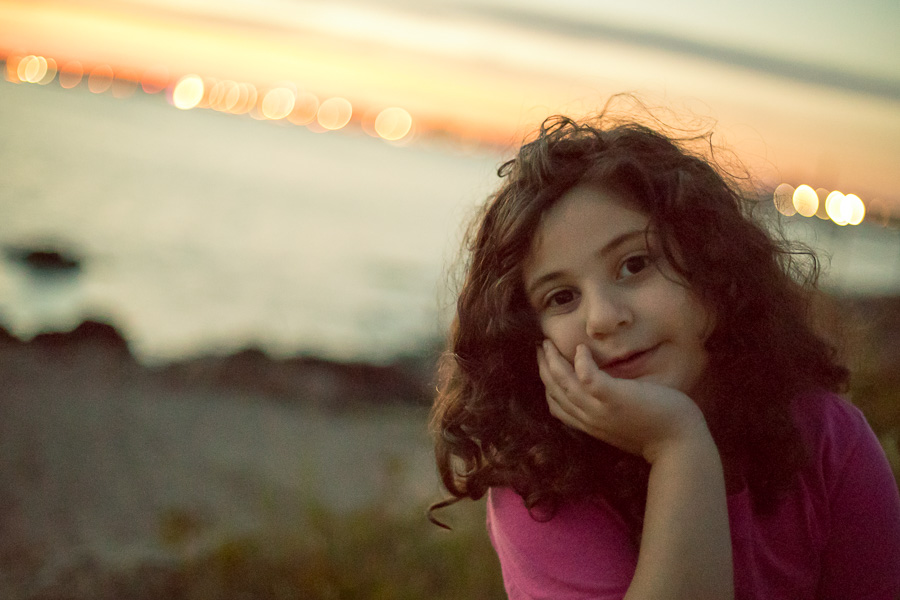 photo taken by Mrs. Al-Zoibi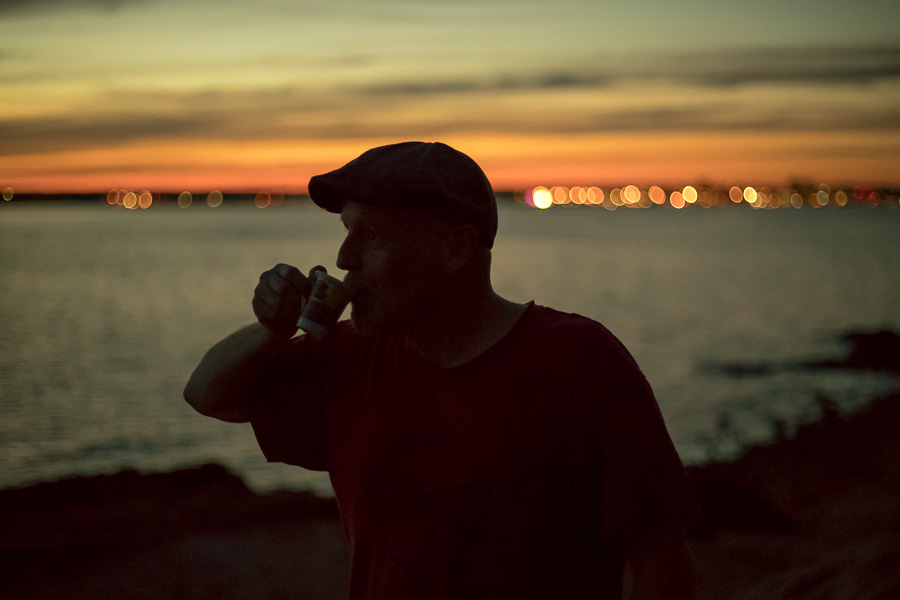 photo taken by Mr. Al-Zoibi