Elm Shakespeare Company has been hard at work since January
Auditioning, Casting, Rehearsing, and Building
This year they present, "Love's Labour's Lost"
starting this Thursday, August 16th
in New Haven's Edgerton Park
A peek at the preparations: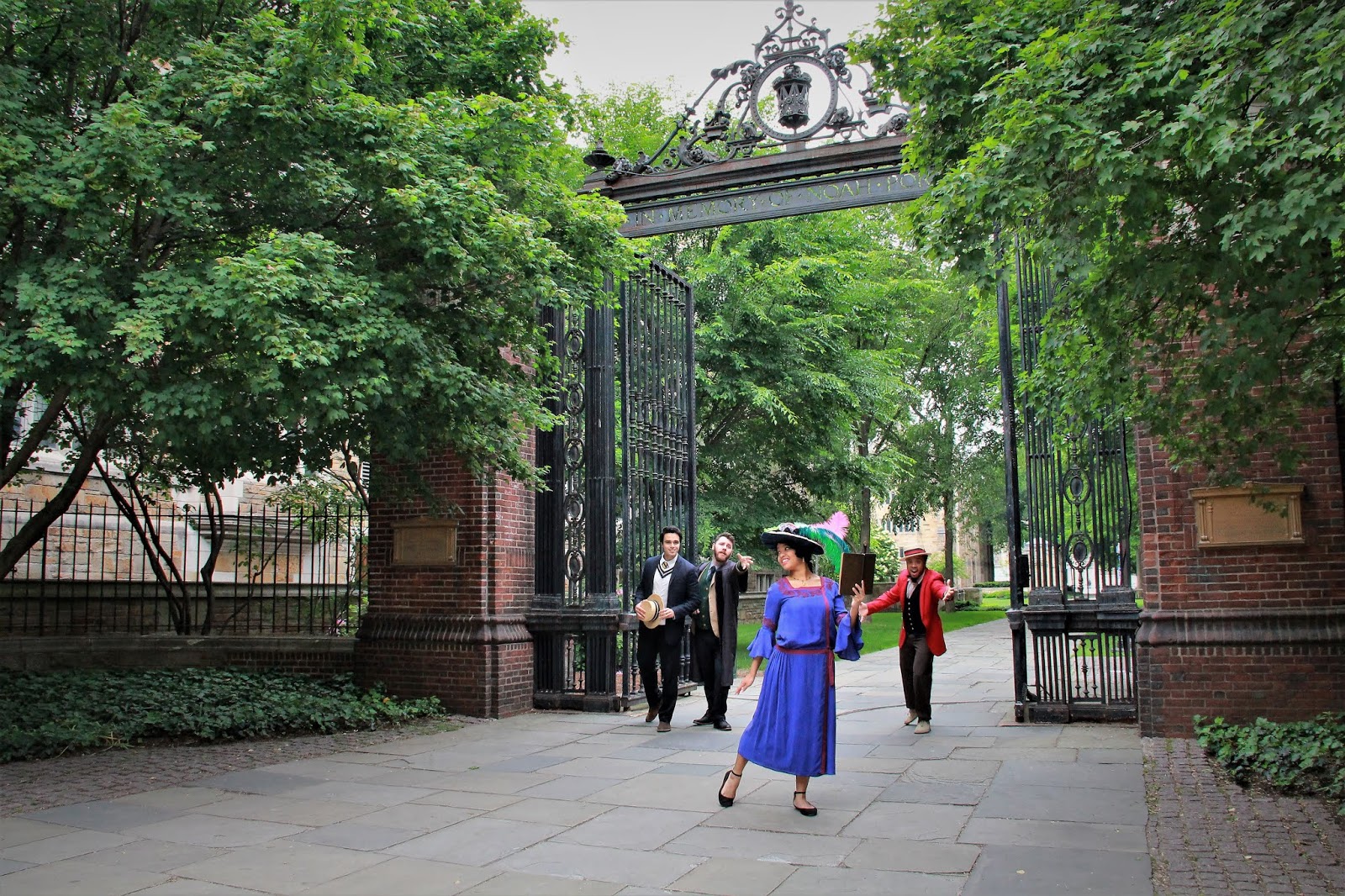 The Elm Shakespeare Company chose to recreate this beautiful gate for their set this year…
…here is the set, built, installed, and pre-weathered overnight by a hundred years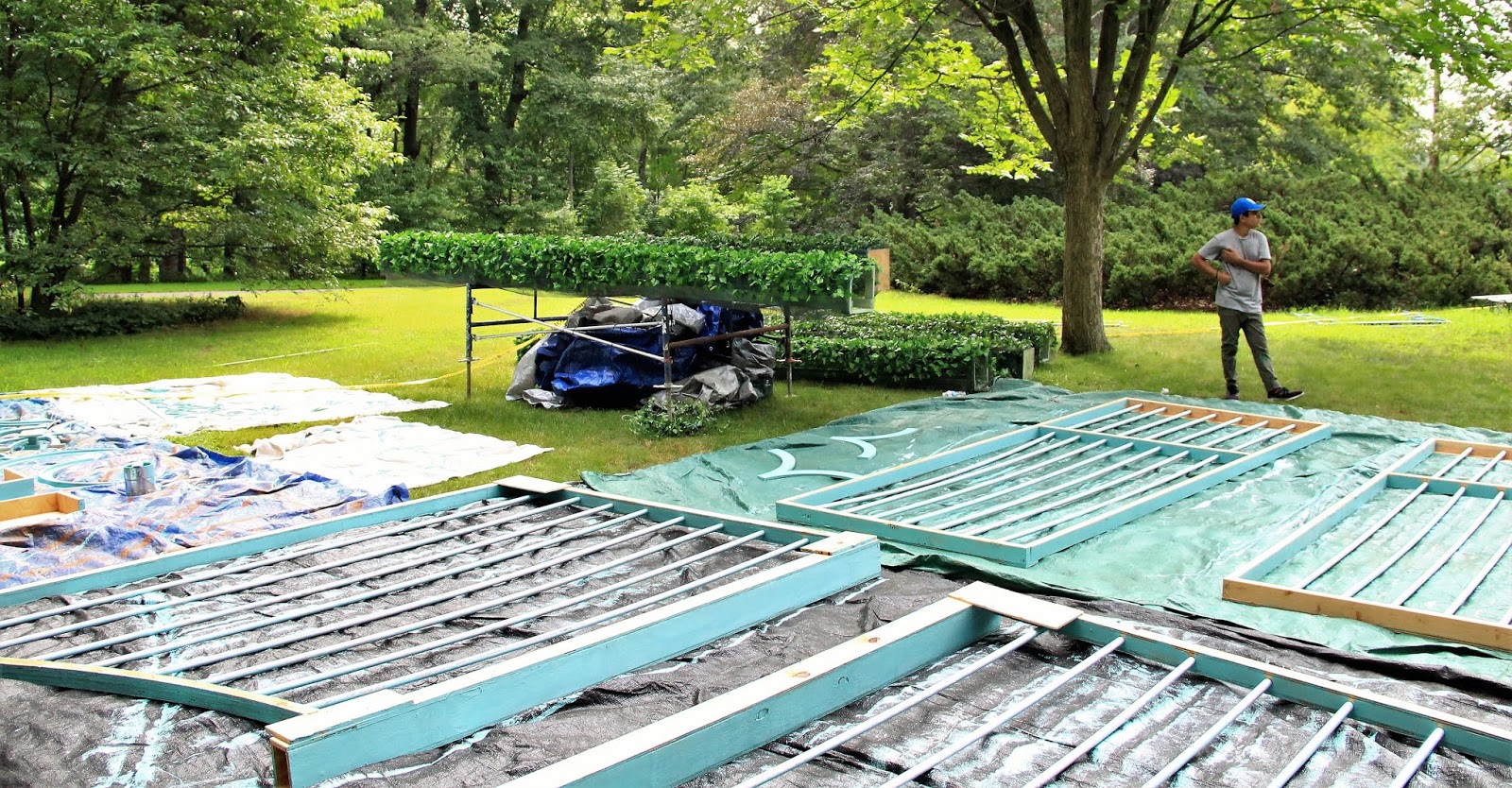 Izmir Ickbal's set design, methodically reproduced in the park, pre-installation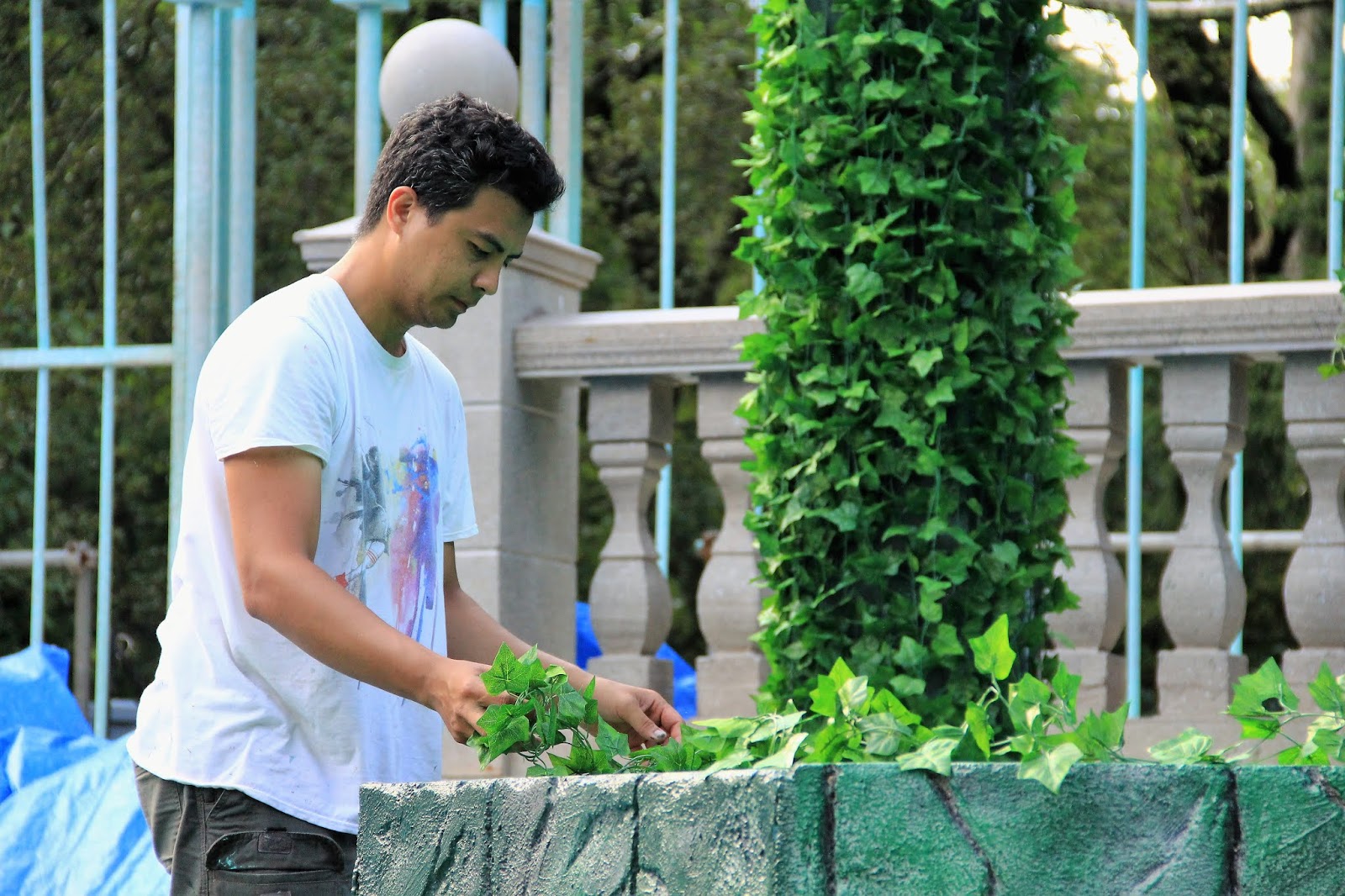 Recreating ivy-covered columns will make the set come alive at showtime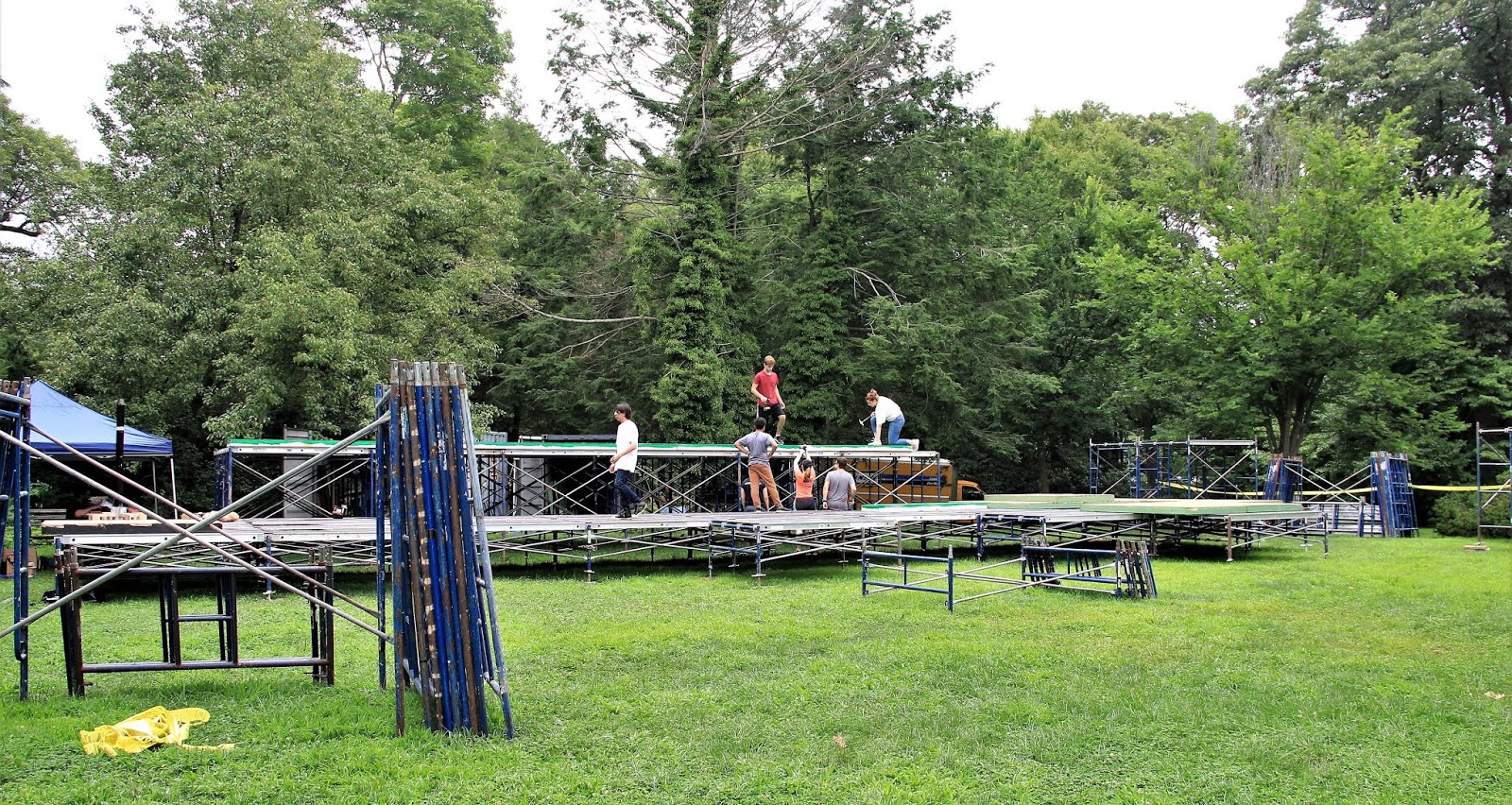 In extreme heat, humidity, and rain, Izmir Ickbal's set is painstakingly installed in Edgerton Park for the upcoming show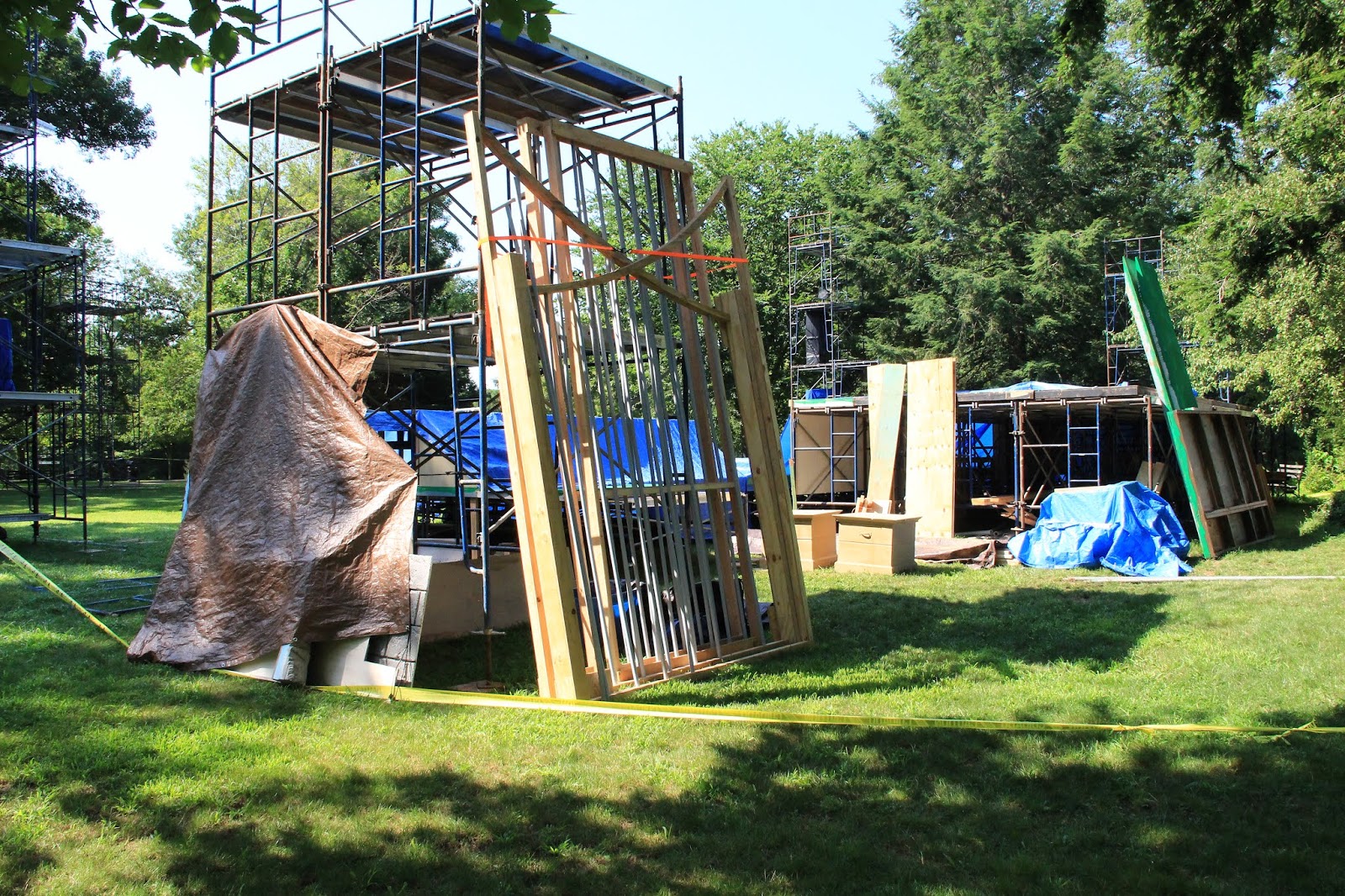 Building the set, a piece at a time, under the tutelage of Production Designer Elizabeth Bolster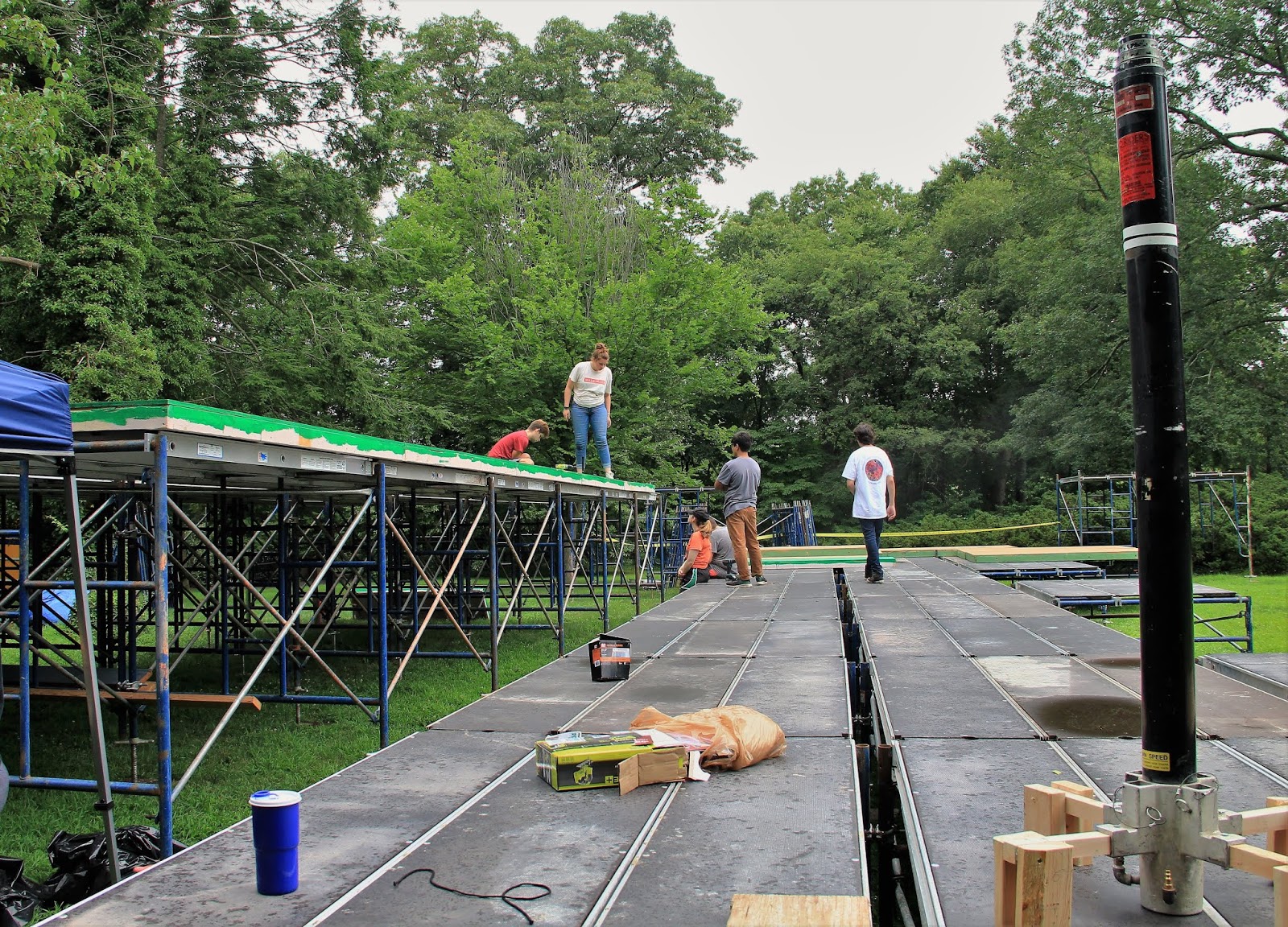 Installing the set in the park, Techical Direction by Mark Gostomski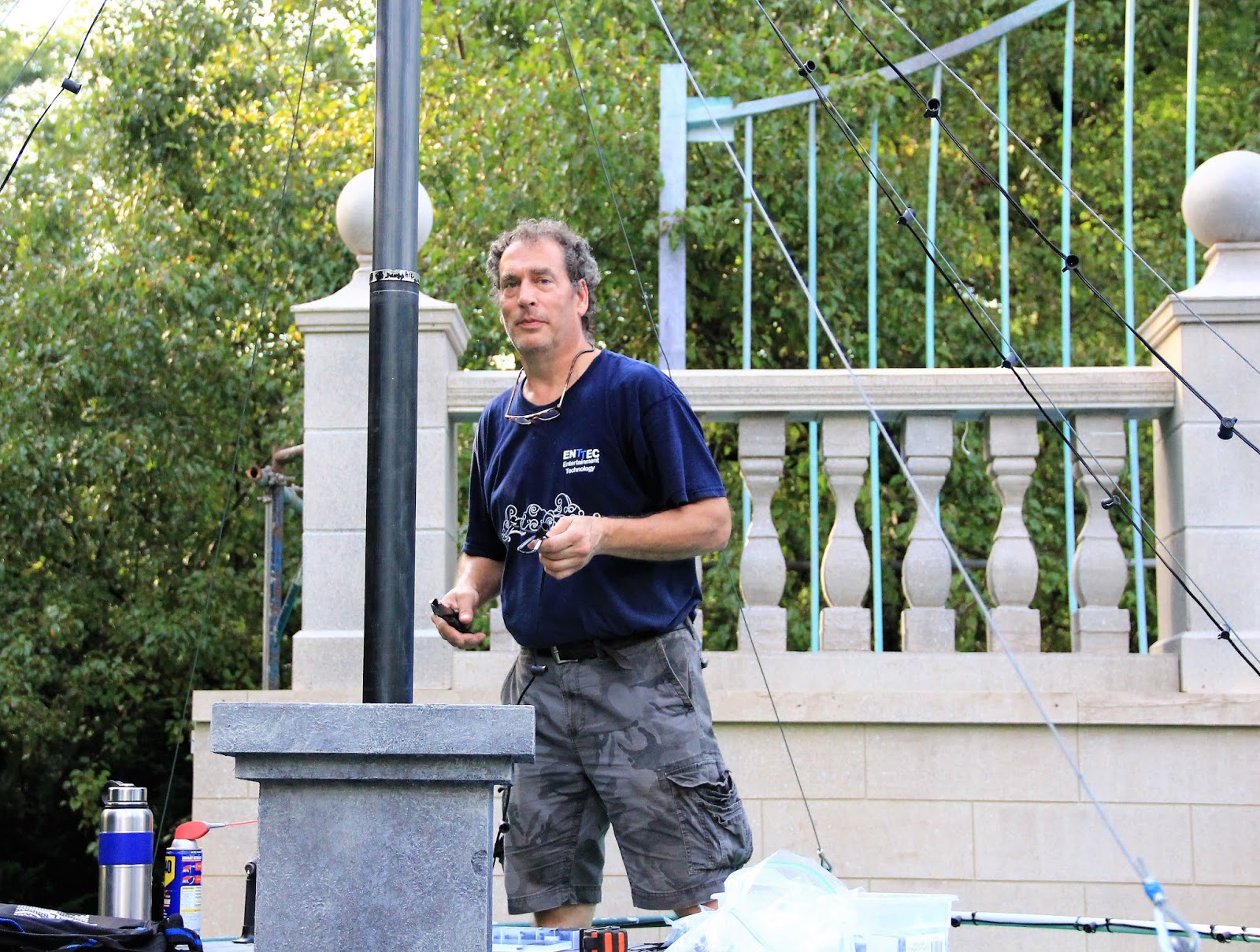 Lighting Designer, Jamie Burnett stands, not in front of the actual stone railing of Edgerton Park, but a detailed recreation!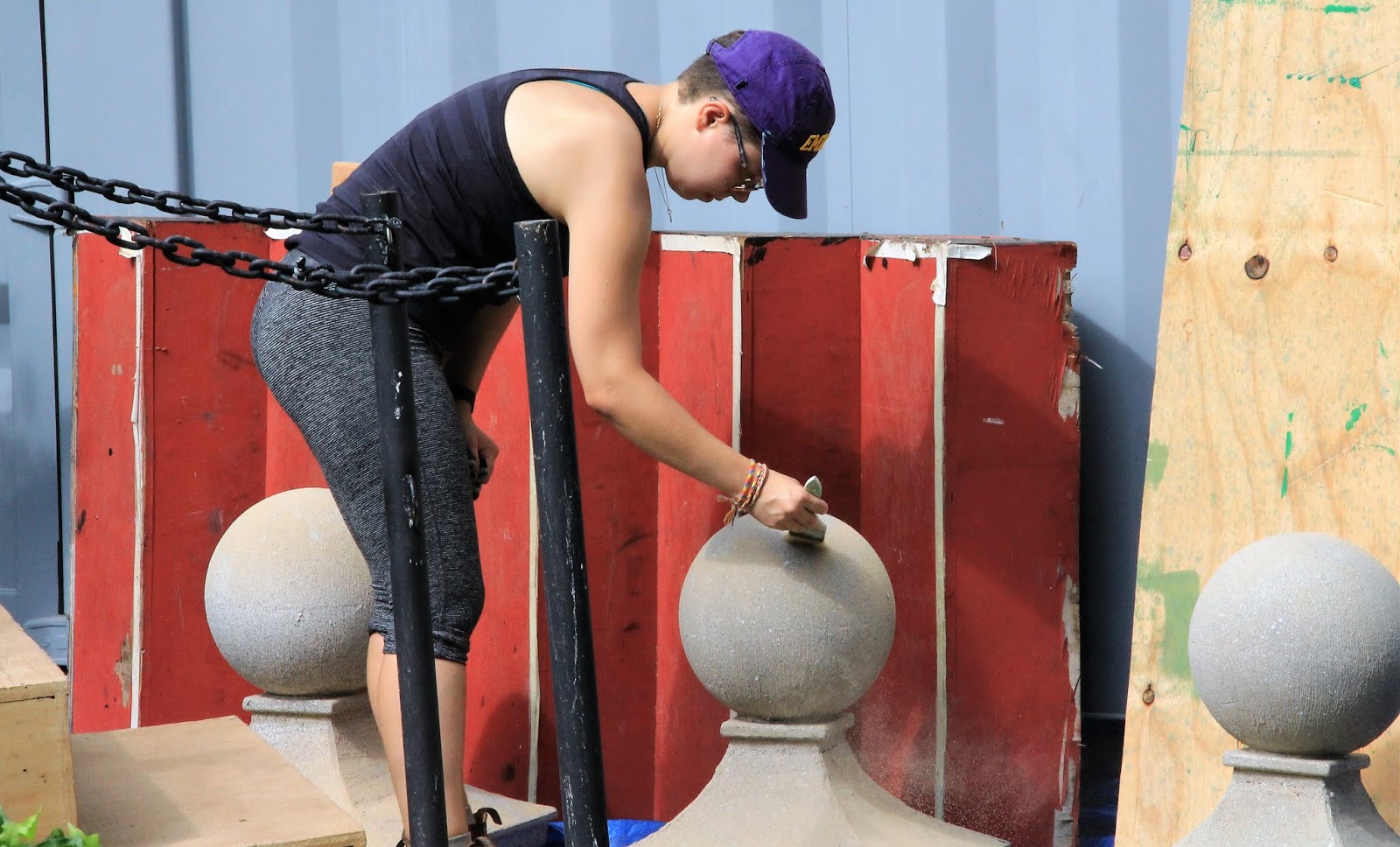 Attention to detail makes the faux stone truly come alive!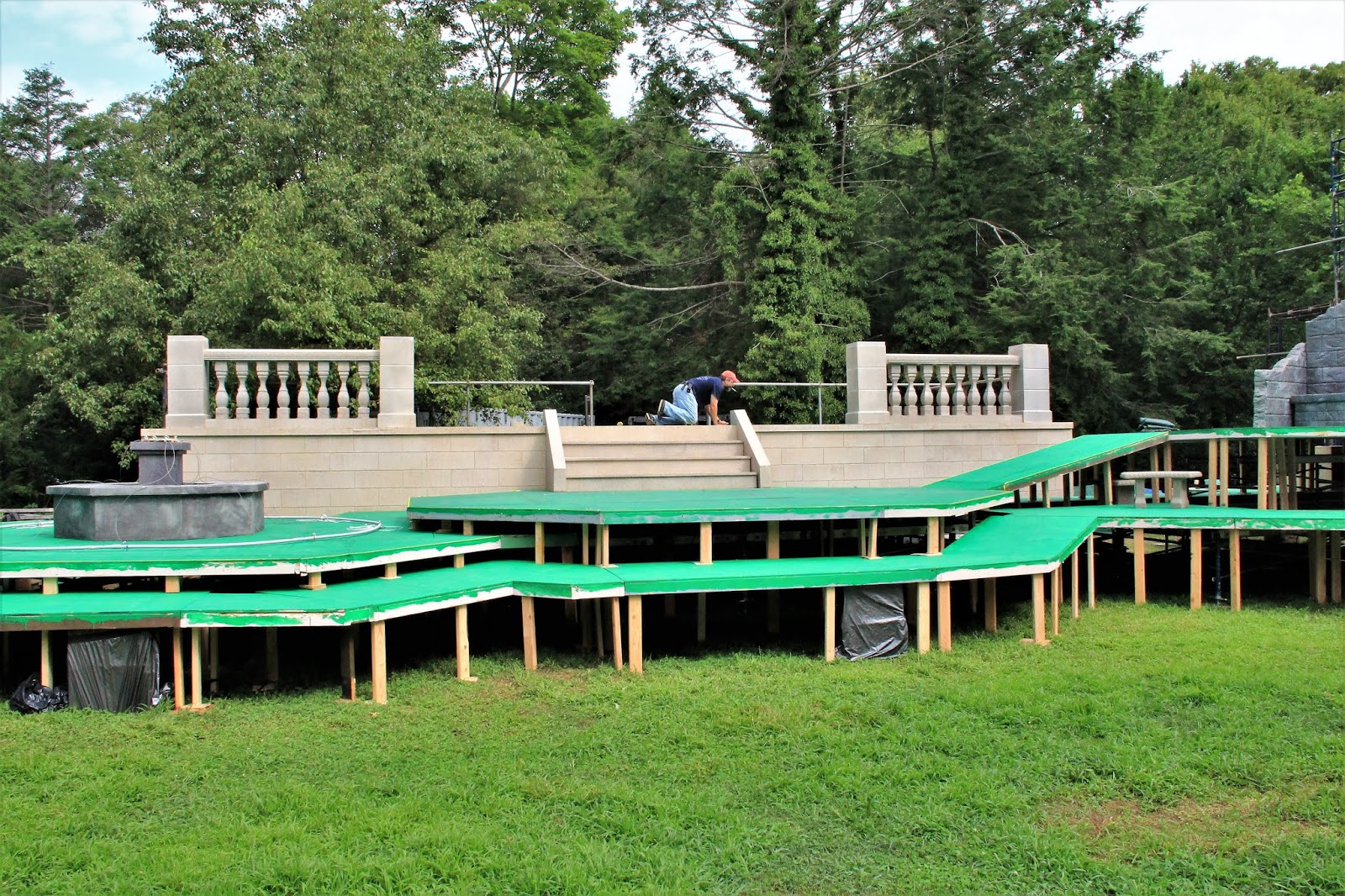 Installation of the railing, in anticipation of the actors in the coming week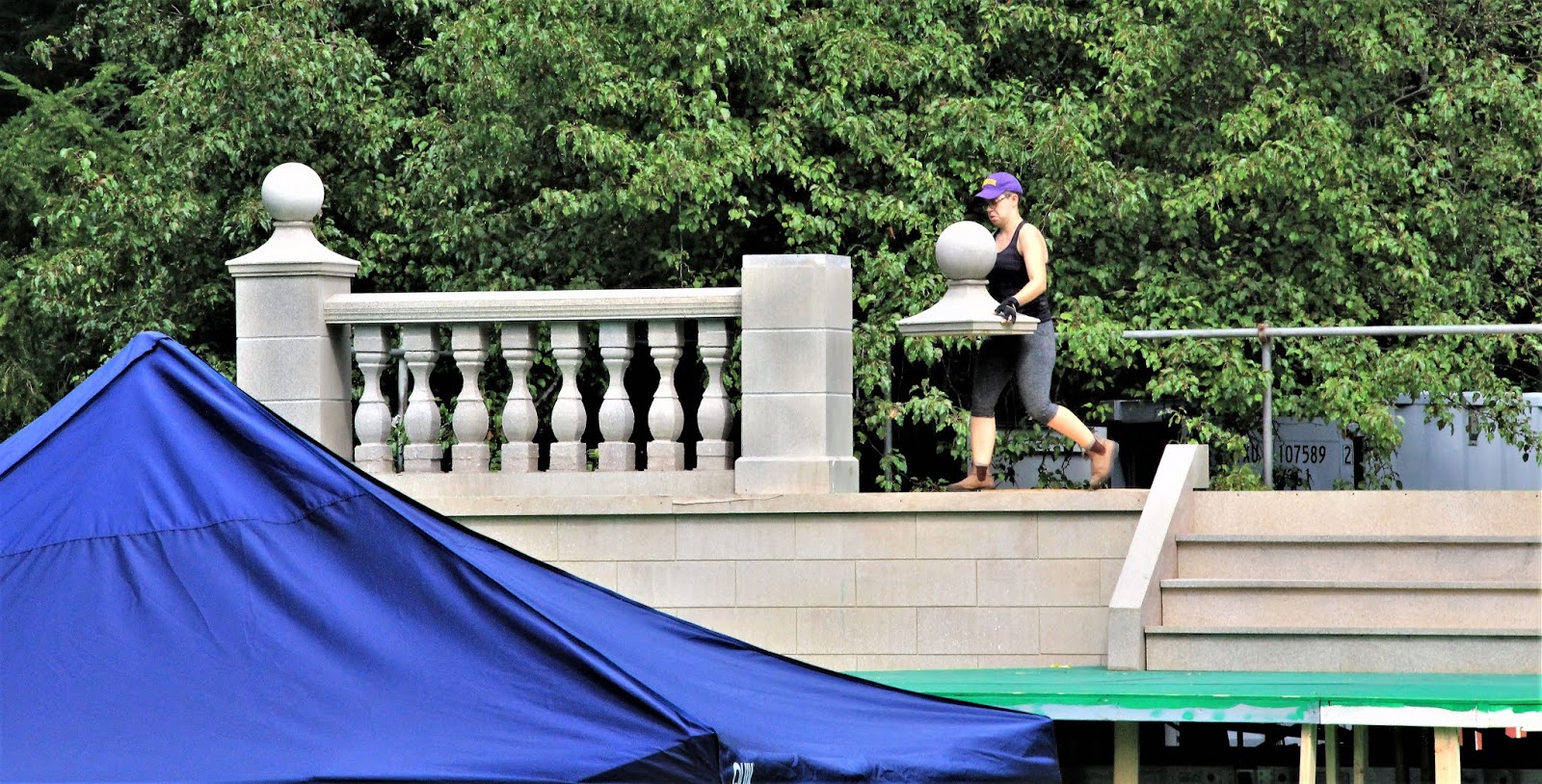 Assembling the recreation of the historic Edgerton Park stone railing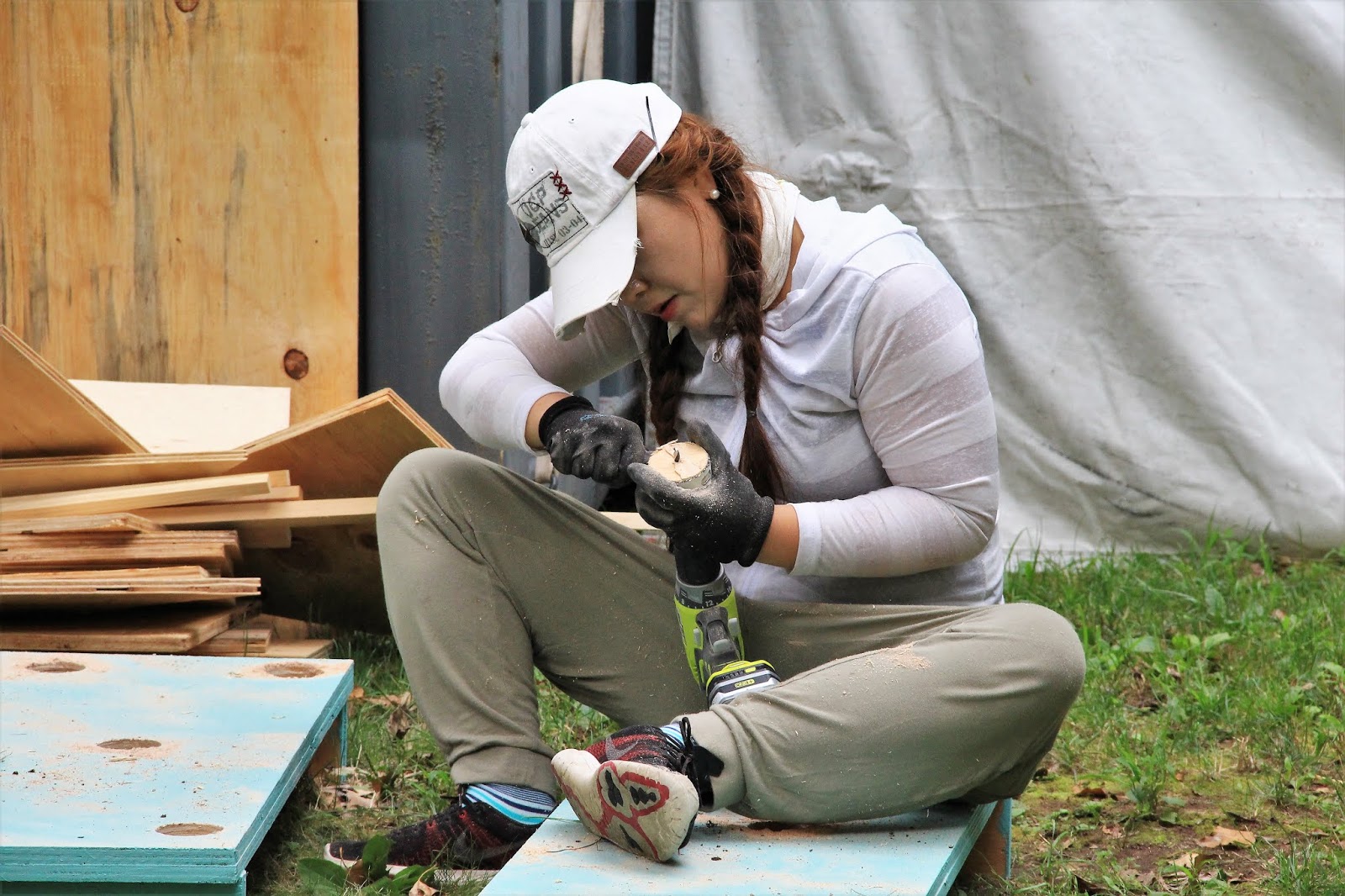 Crew, Cast, and Elm Scholars all contribute to the team effort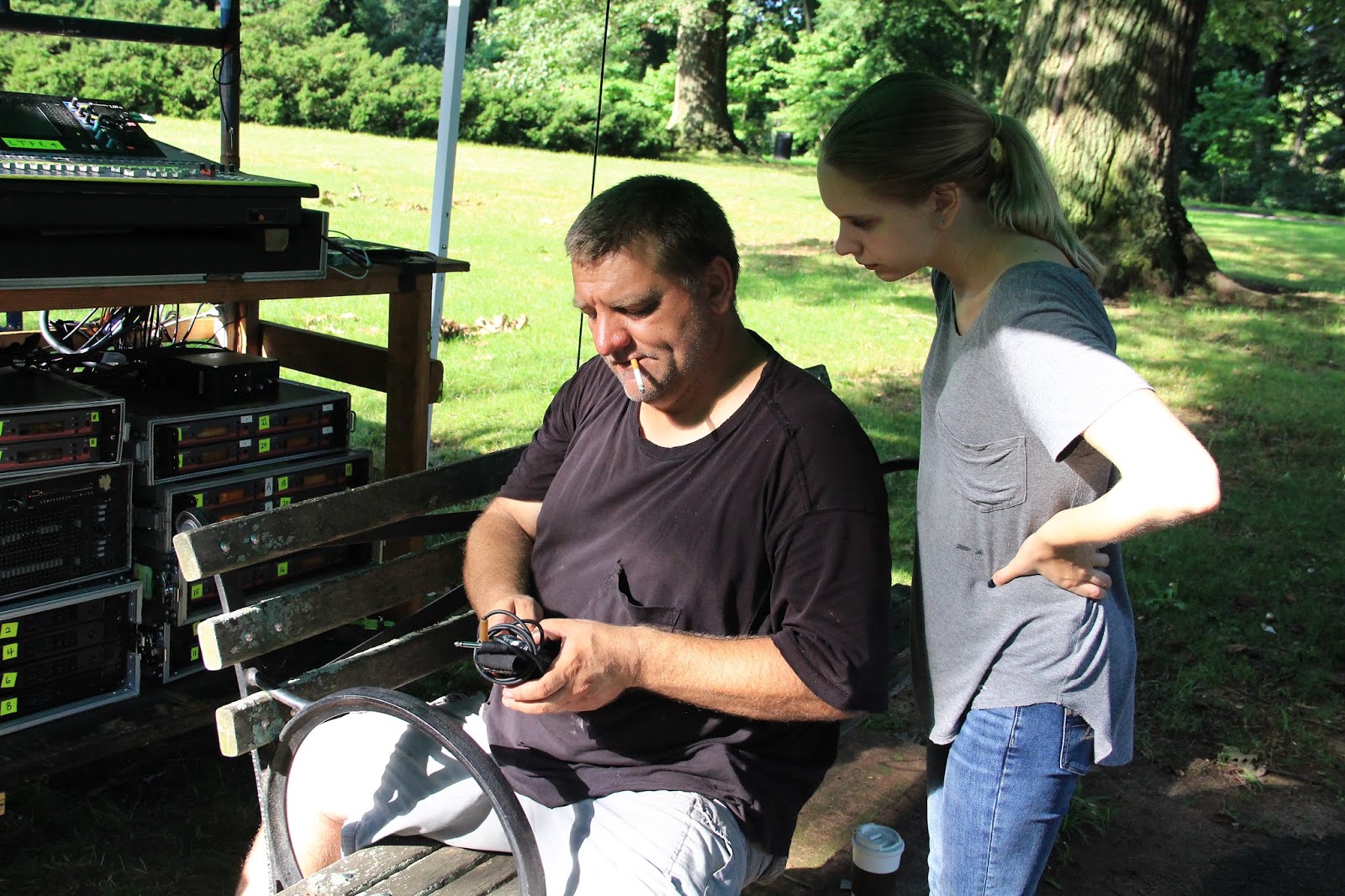 Ivan Ivaanovich on sound, shows up here annually to helm the Shakespeare sound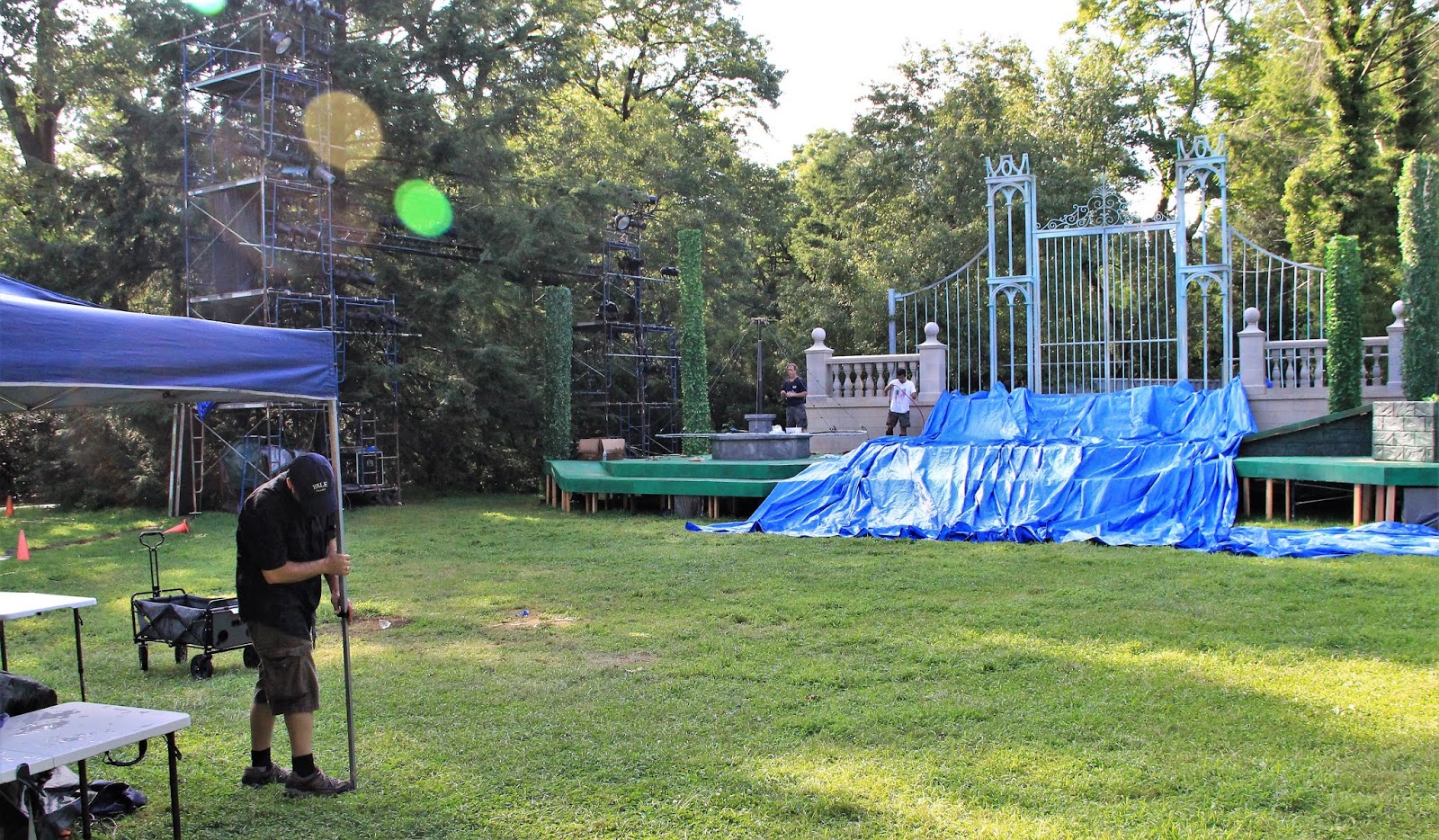 Sound Designer, Mike Skinner sets up the sound tent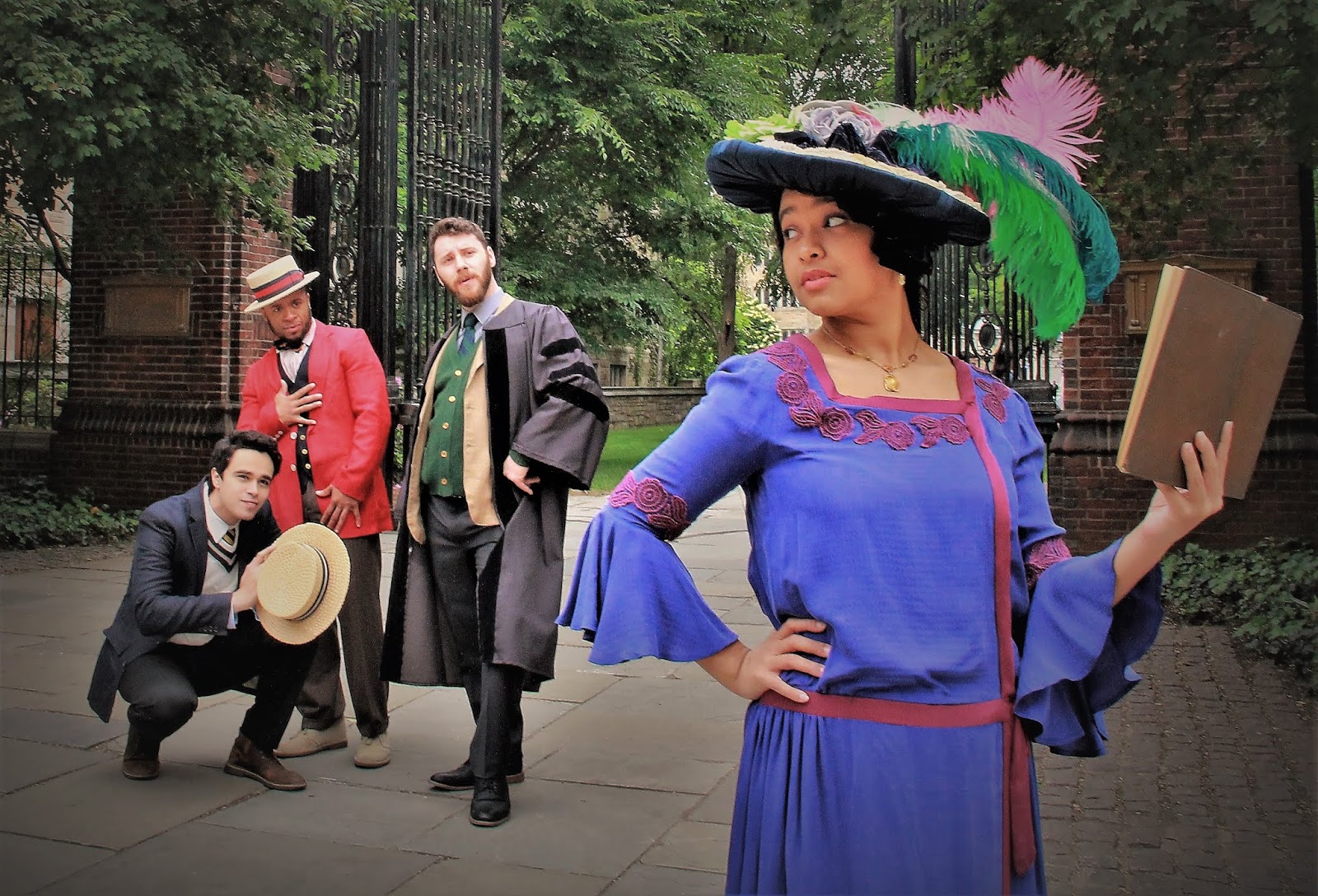 Love's Labour's Lost – In Edgerton Park THIS THURSDAY evening at 8pm – More Info Here!

Love's Labour's Lost – In Edgerton Park THIS THURSDAY evening at 8pm – More Info Here!

All Photographs © Mike Franzman & Elm Shakespeare Co.
but sharing is enthusiastically encouraged