Yes the air was a little thick but that had no effect on the energy at the 37th annual New Haven Road Race. Big smiles were in abundance Monday morning as runners gathered to participate in a 5k or 20k race. Here are a few images from the event.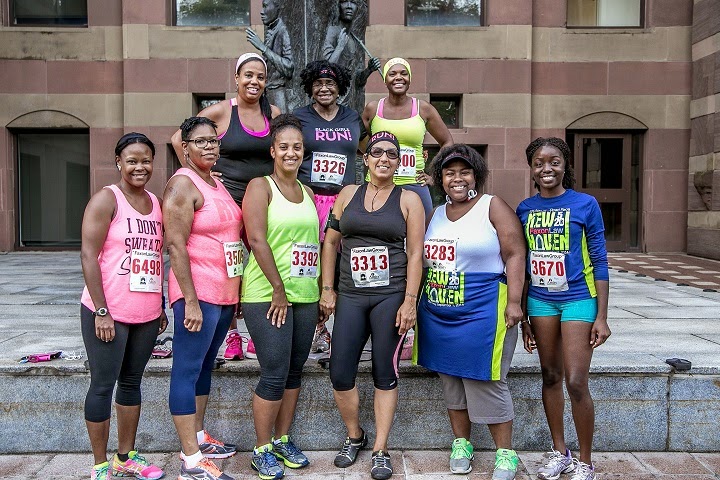 Black Girls Run! were on the scene and ready to get moving.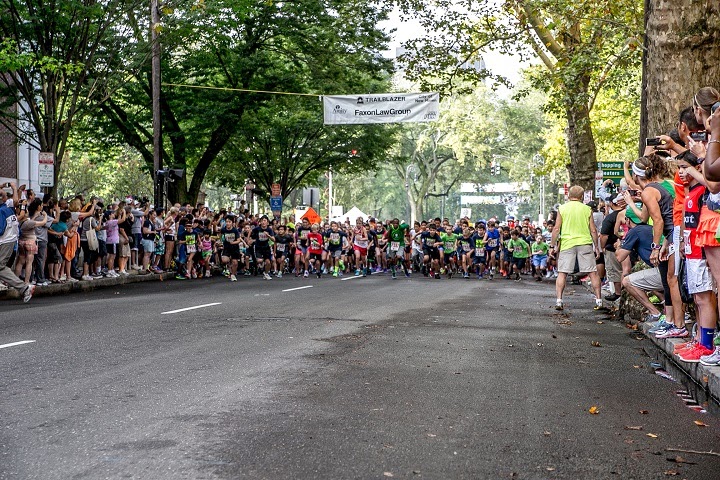 One of my favorite parts is the kids race. Here they are just after the start.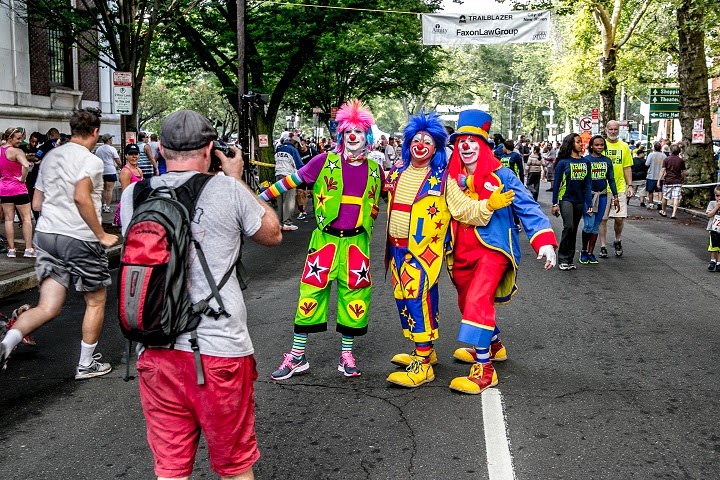 I Love New Haven's own Chris captures some clowns at the roadrace.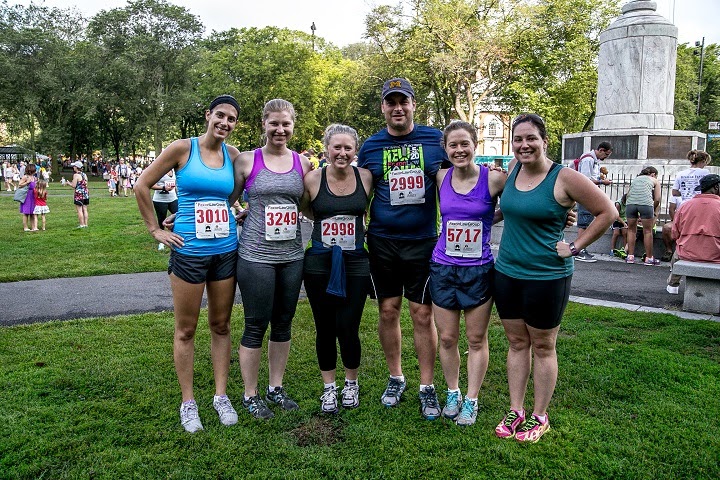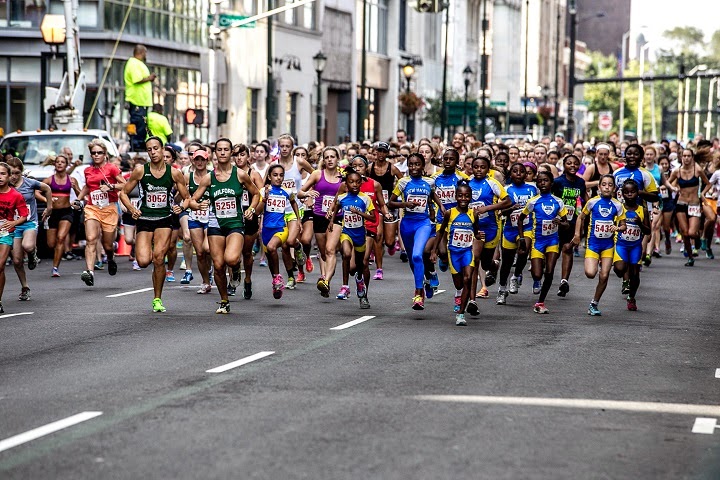 This year they split the women's and men's 5k. I didn't know that until they started running.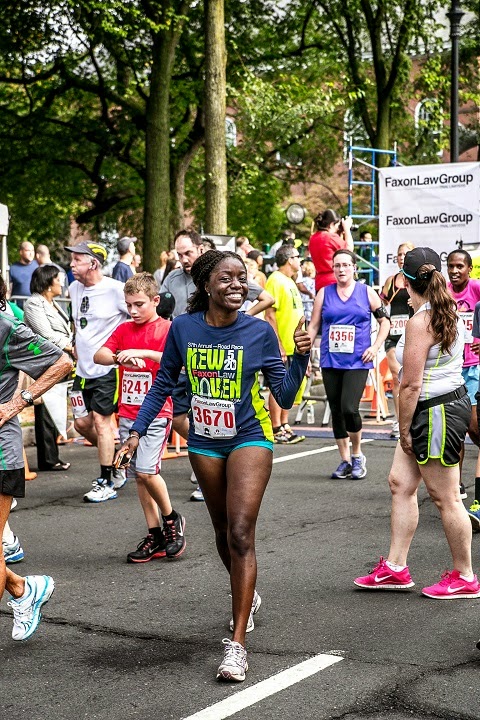 Mallory wasn't even breathing hard. All thumbs up!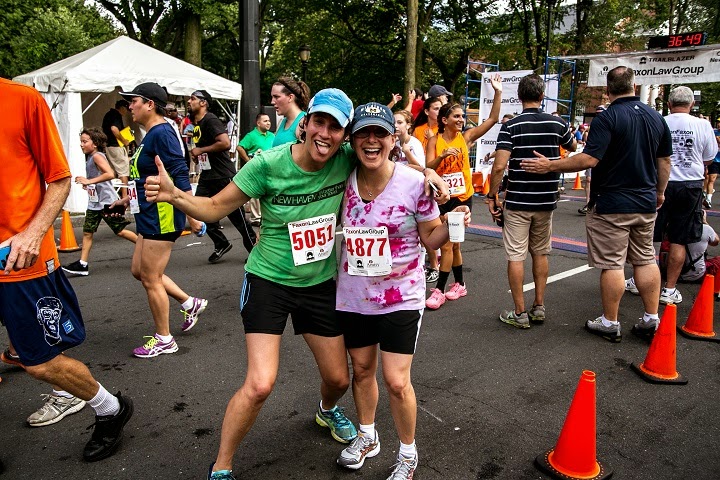 Amy is thumbs up too. Thumbs up and tongue out.