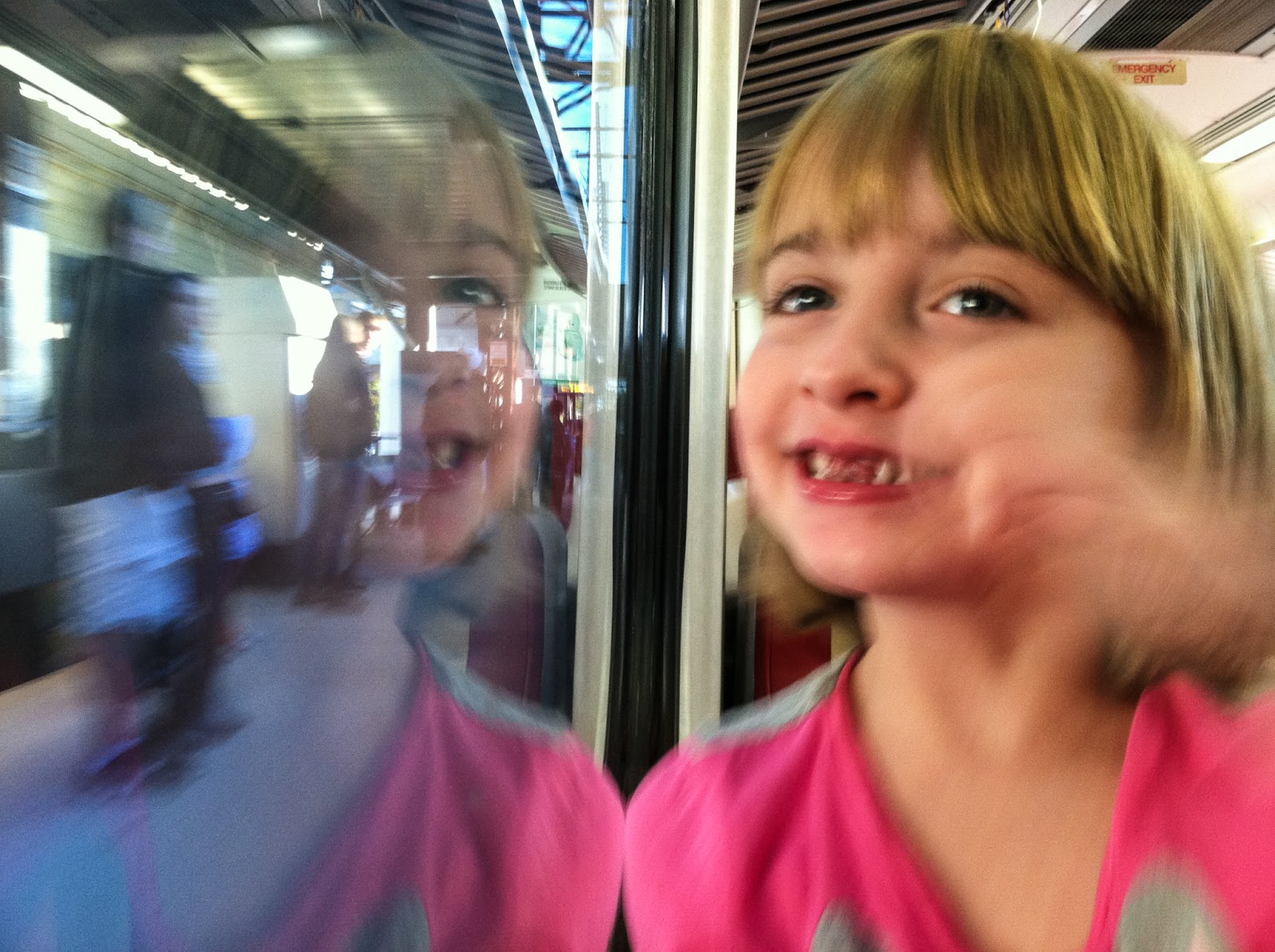 My sister and niece caught the train from New Haven to Manhattan to go to the Natural History Museum. Above, my niece was greeting her aunt, uncle and two nephews at a station along the way. This was my niece and nephew's first time on the train and first trip into The City. I forgot my camera (oops) so all the photos were taken on my phone.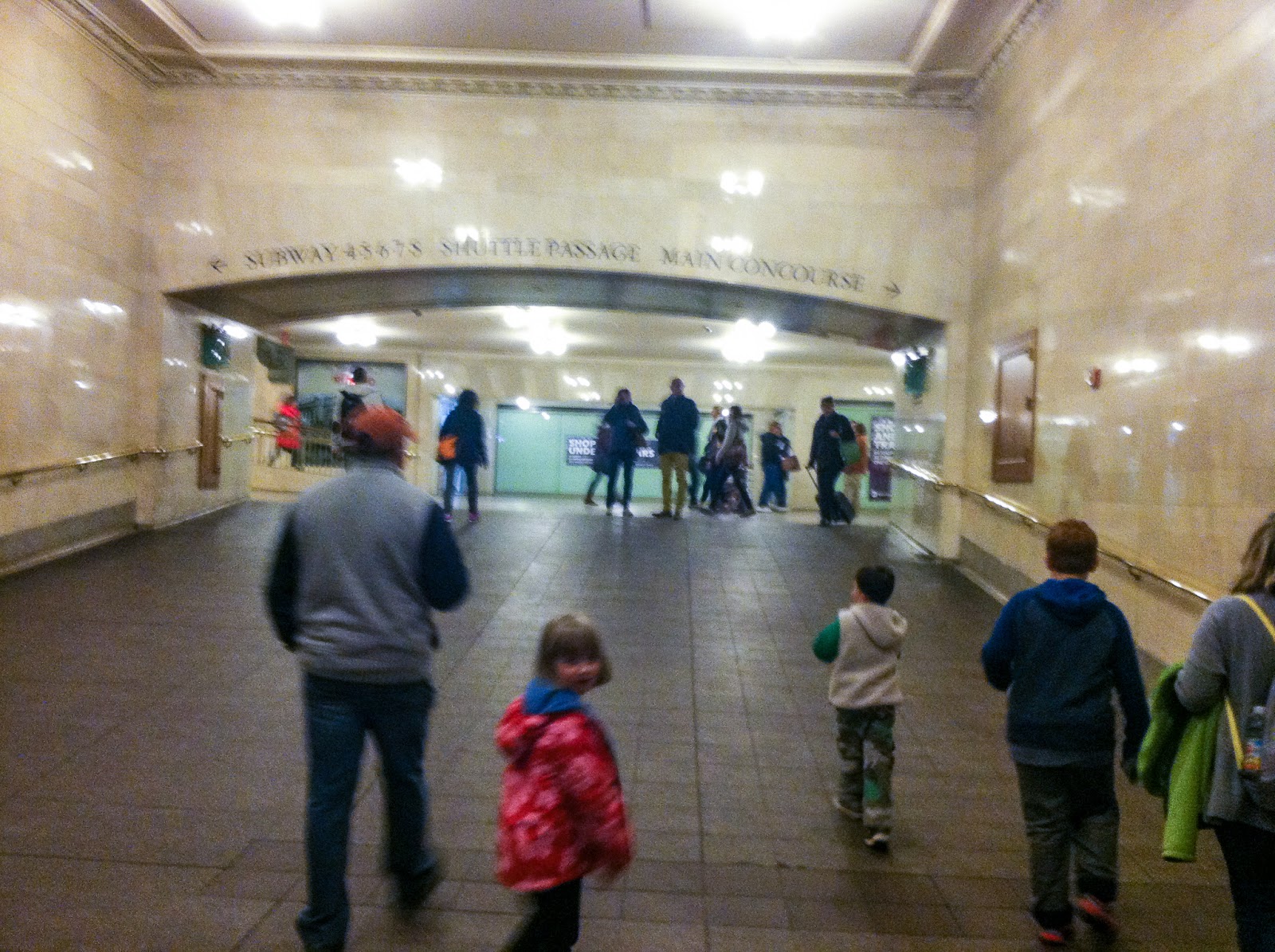 Apparently, according to the consensus of the youth, Grand Central Station is like the nicest airport ever. In case you were wondering.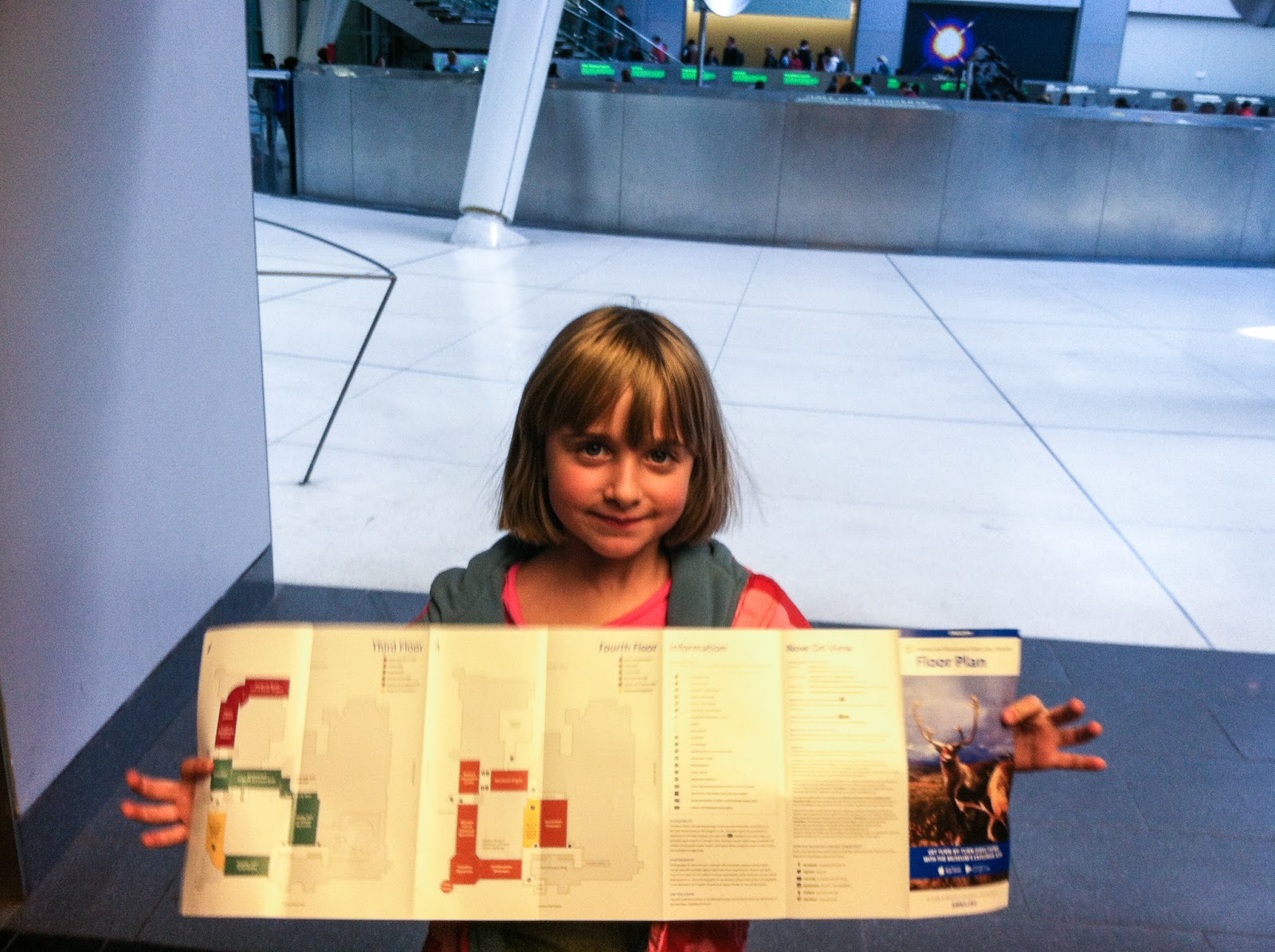 You can take an old school map to find your way around or you can get one of the museum's cool apps. See below for a video about one of them, or click here for a selection of appsavailable with different tours built in.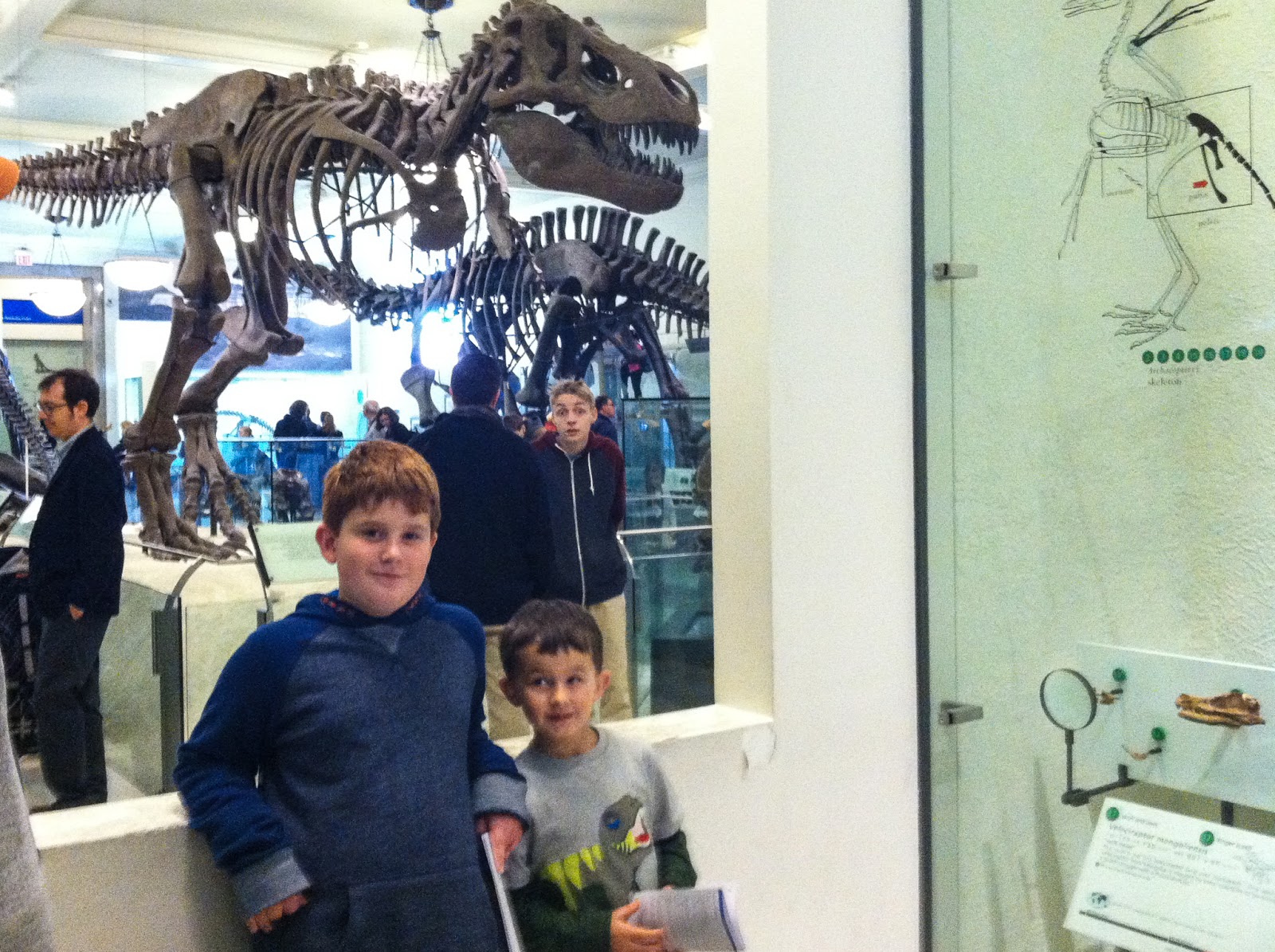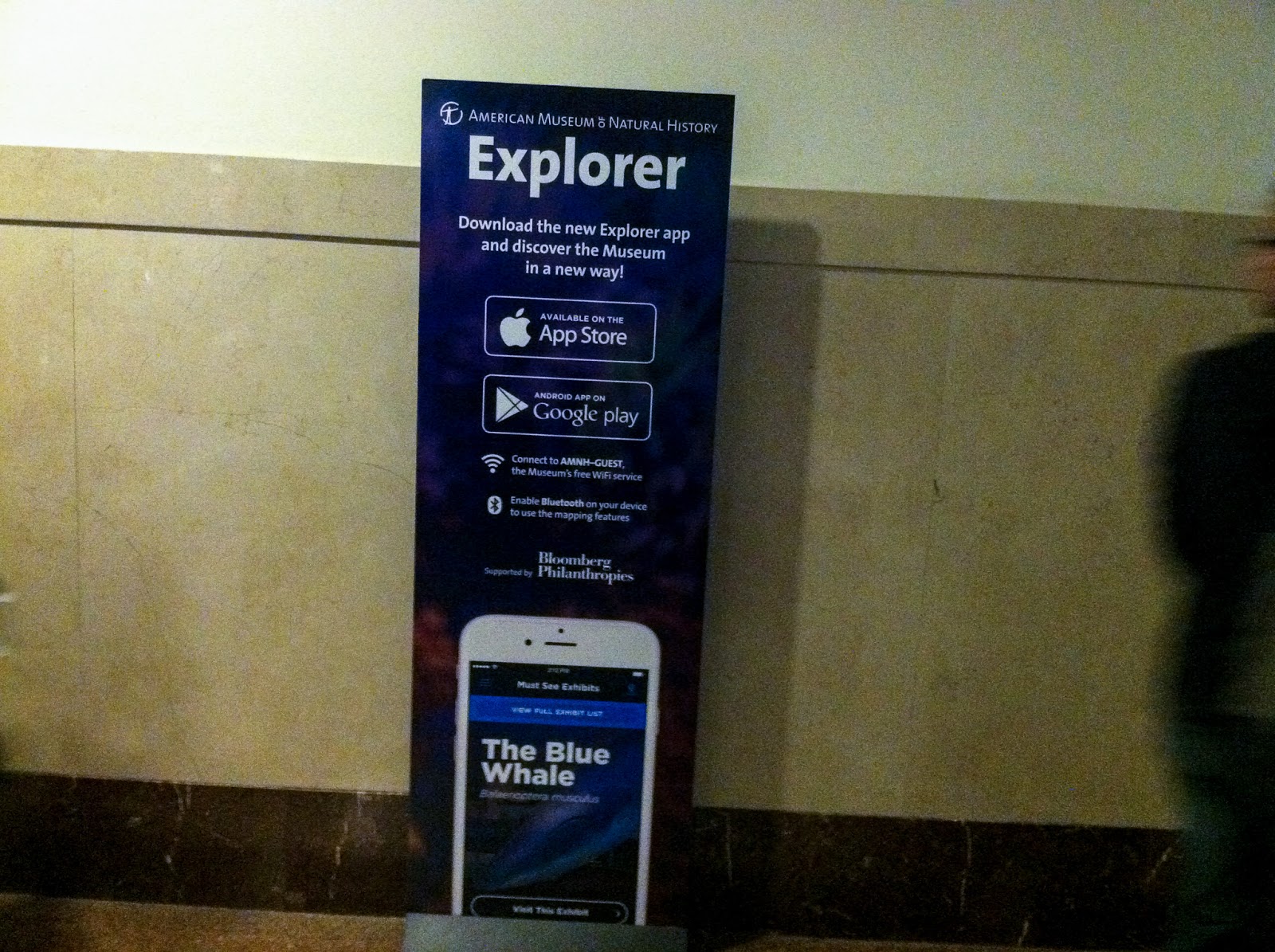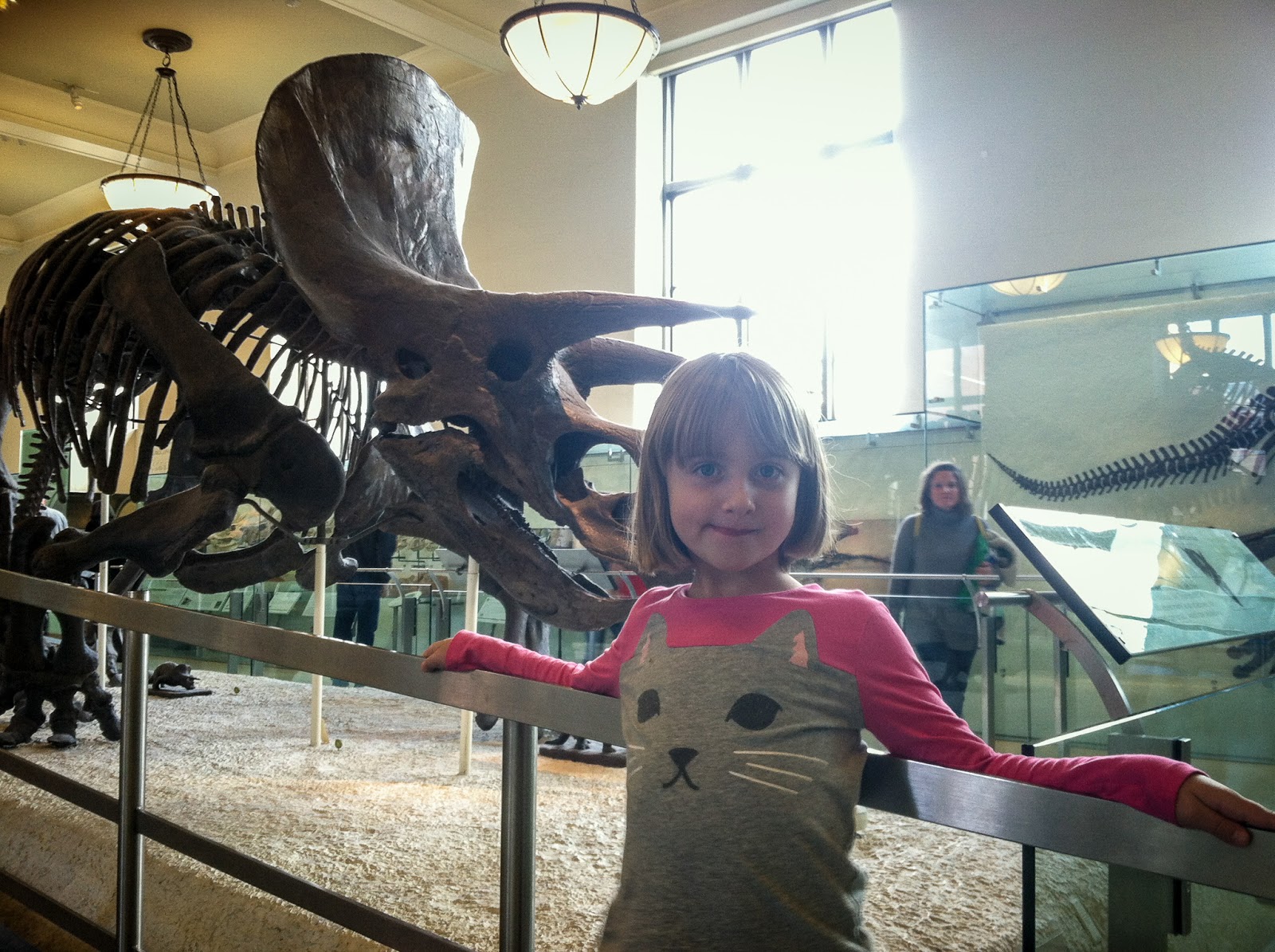 The dinosaurs were a hit. I came up with a few names on my own: Sofiasaurus, Christopheraclops, and Jakeopod.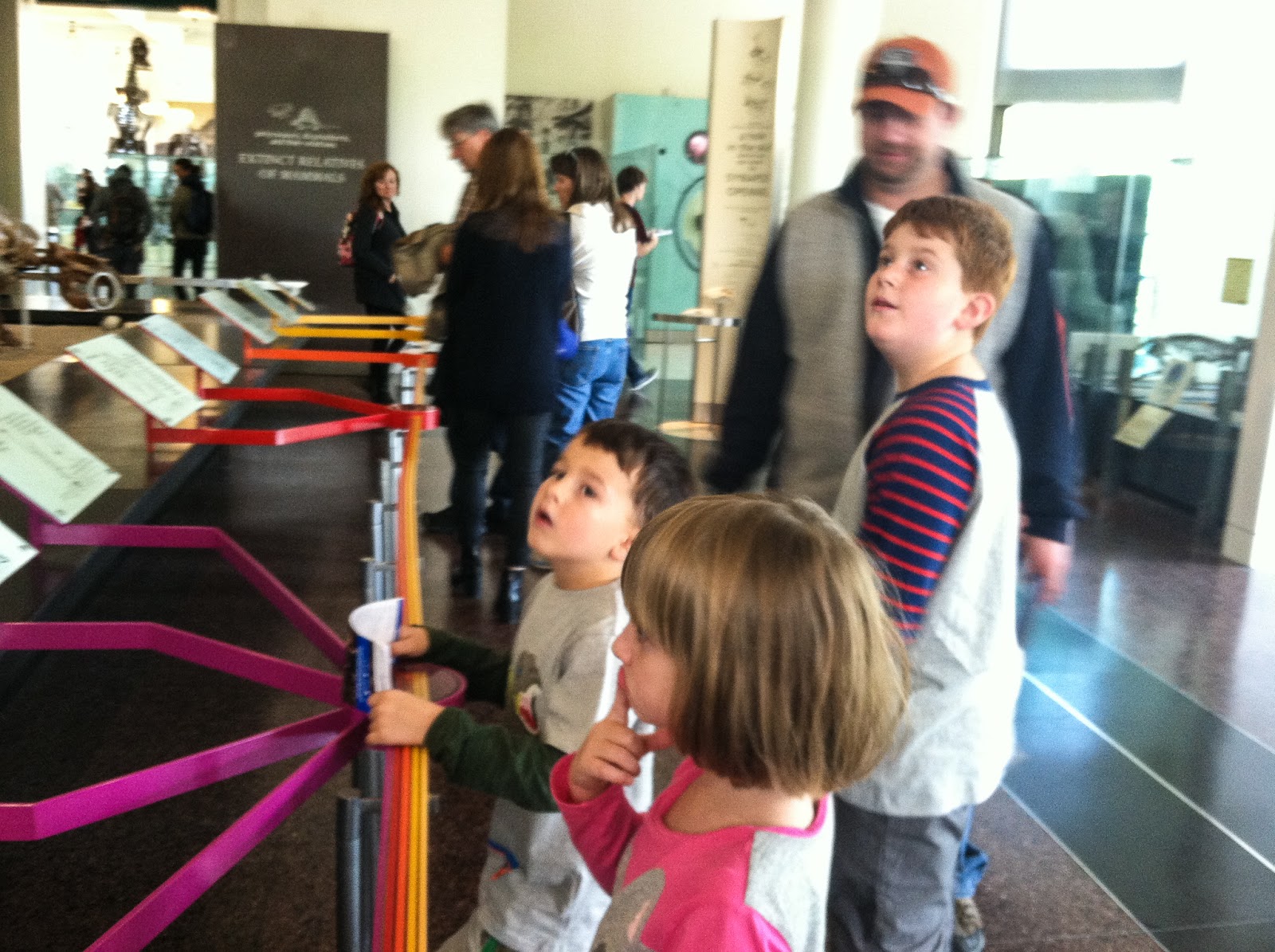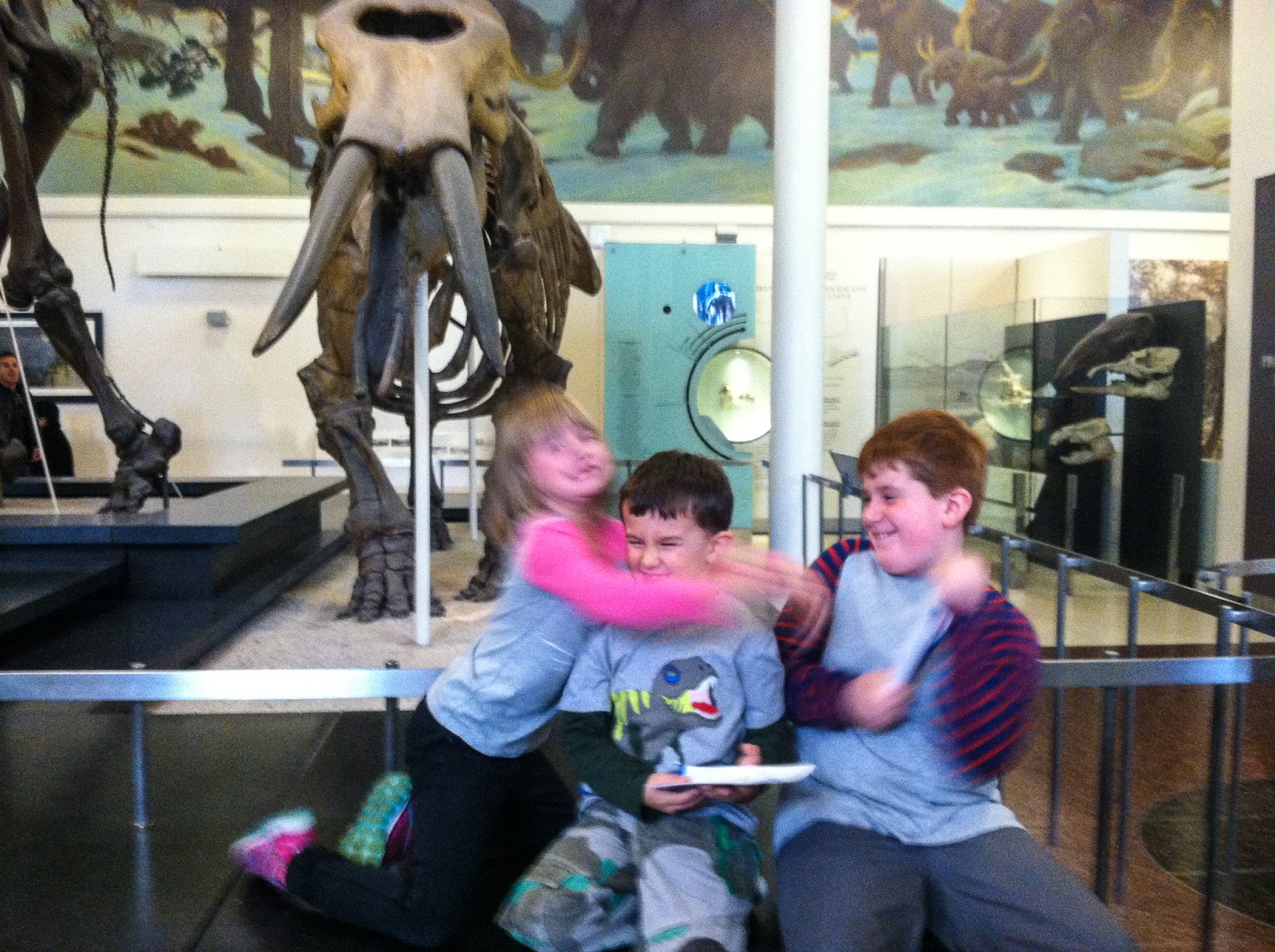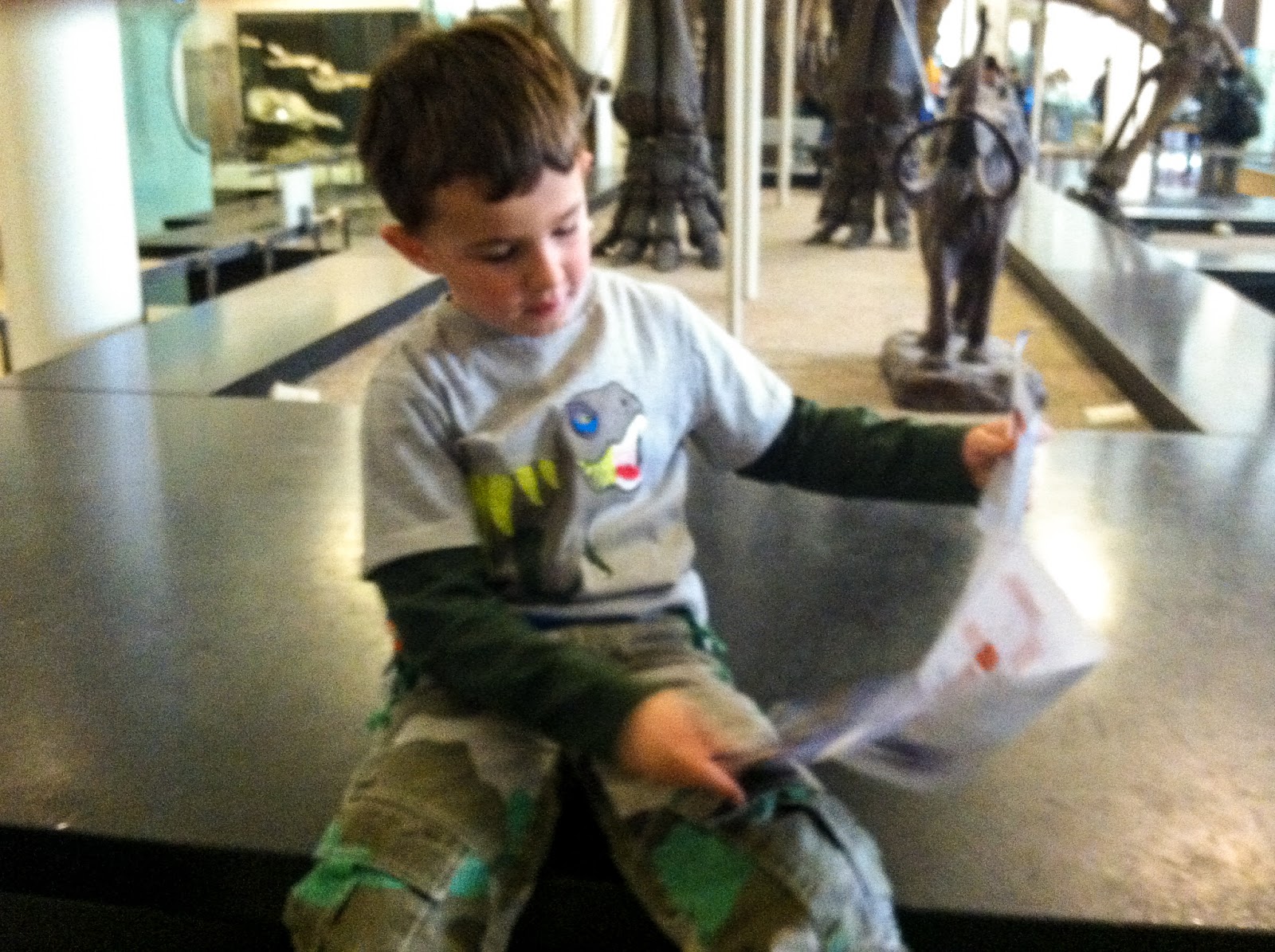 How about a picture of the worst $7.50 veggie burger on earth. I think I would prefer to munch on one of the fossils next visit.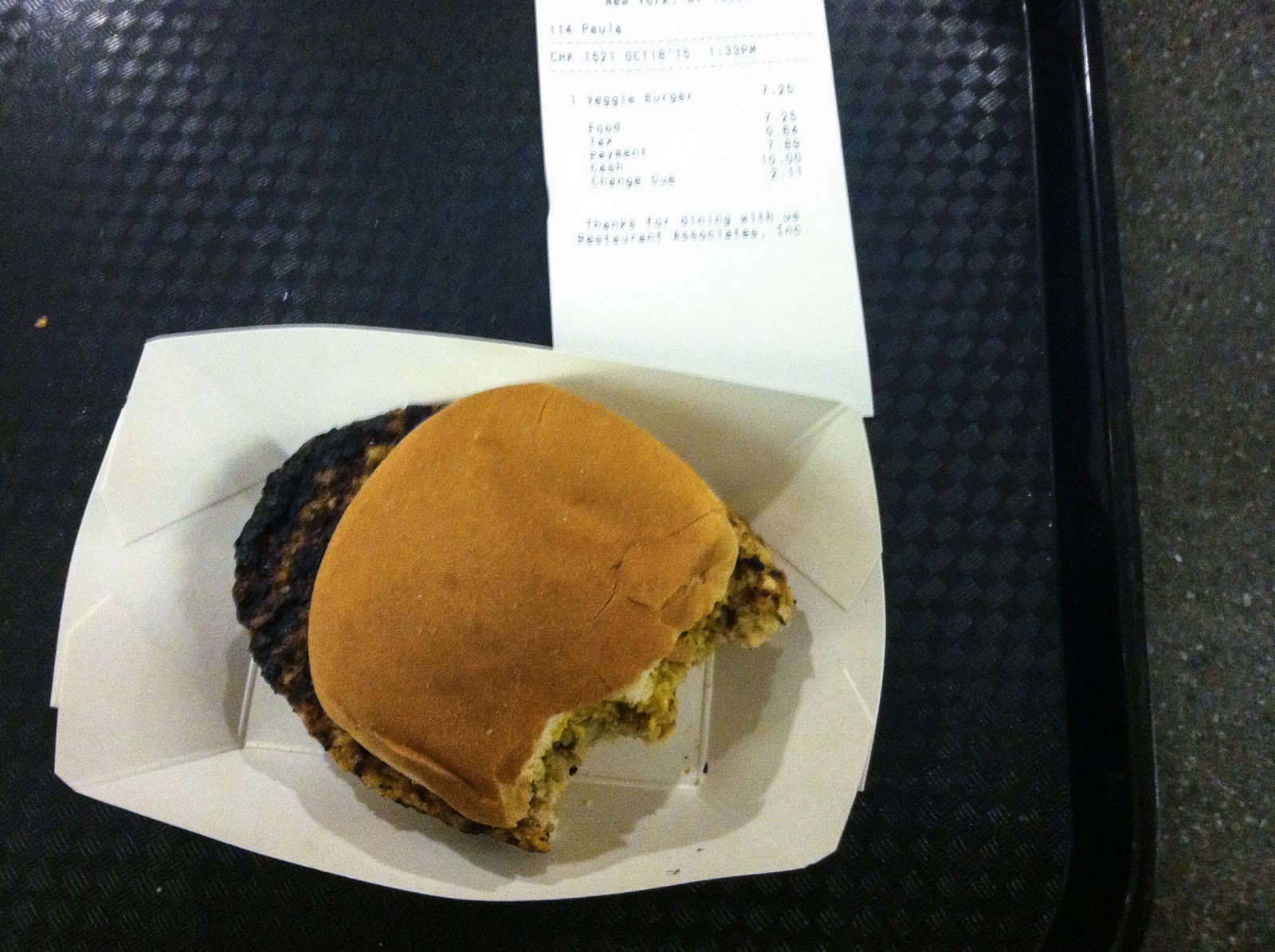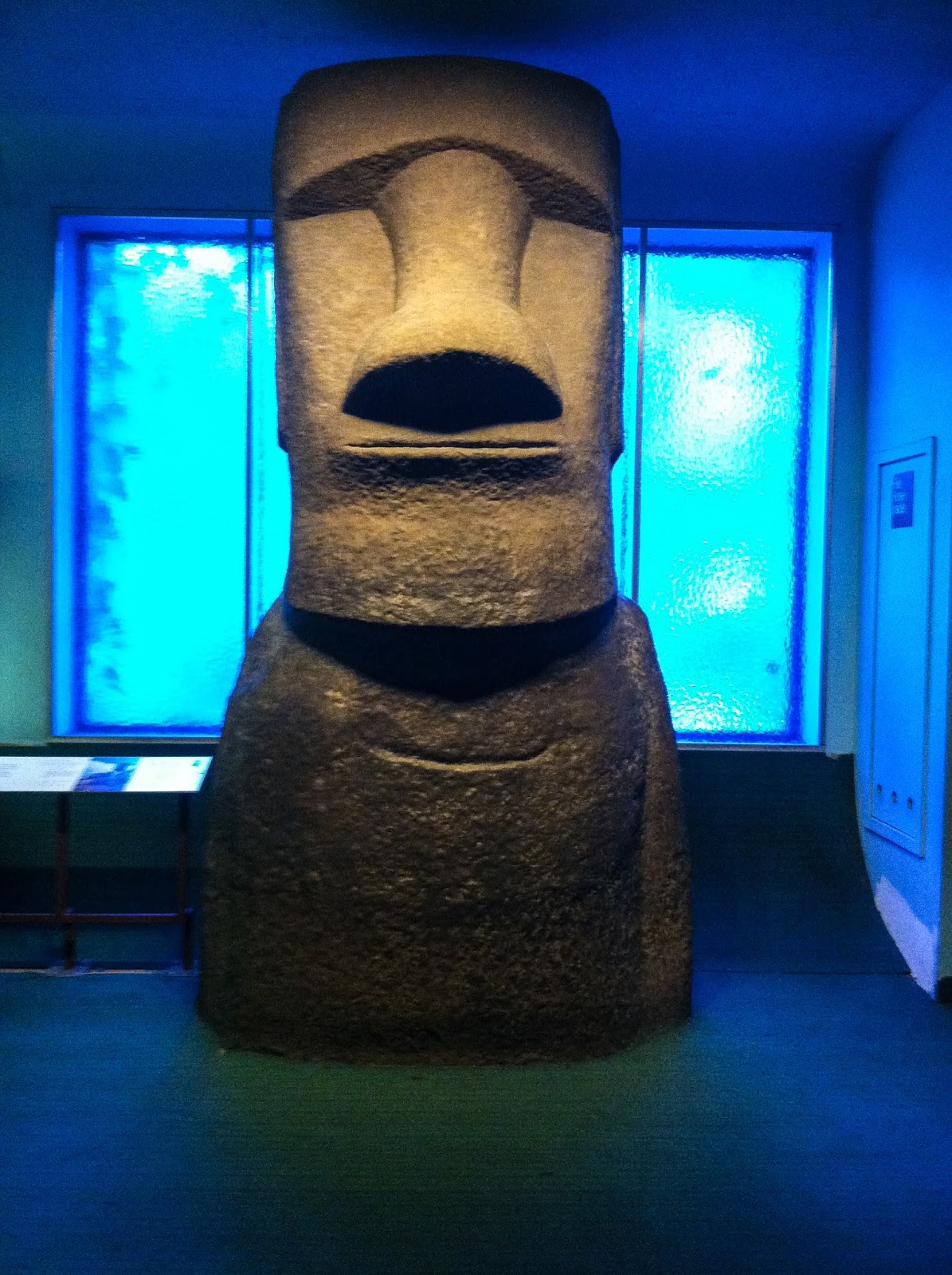 The kids were excited to see Dumb Dumb Give Me Gum Gum.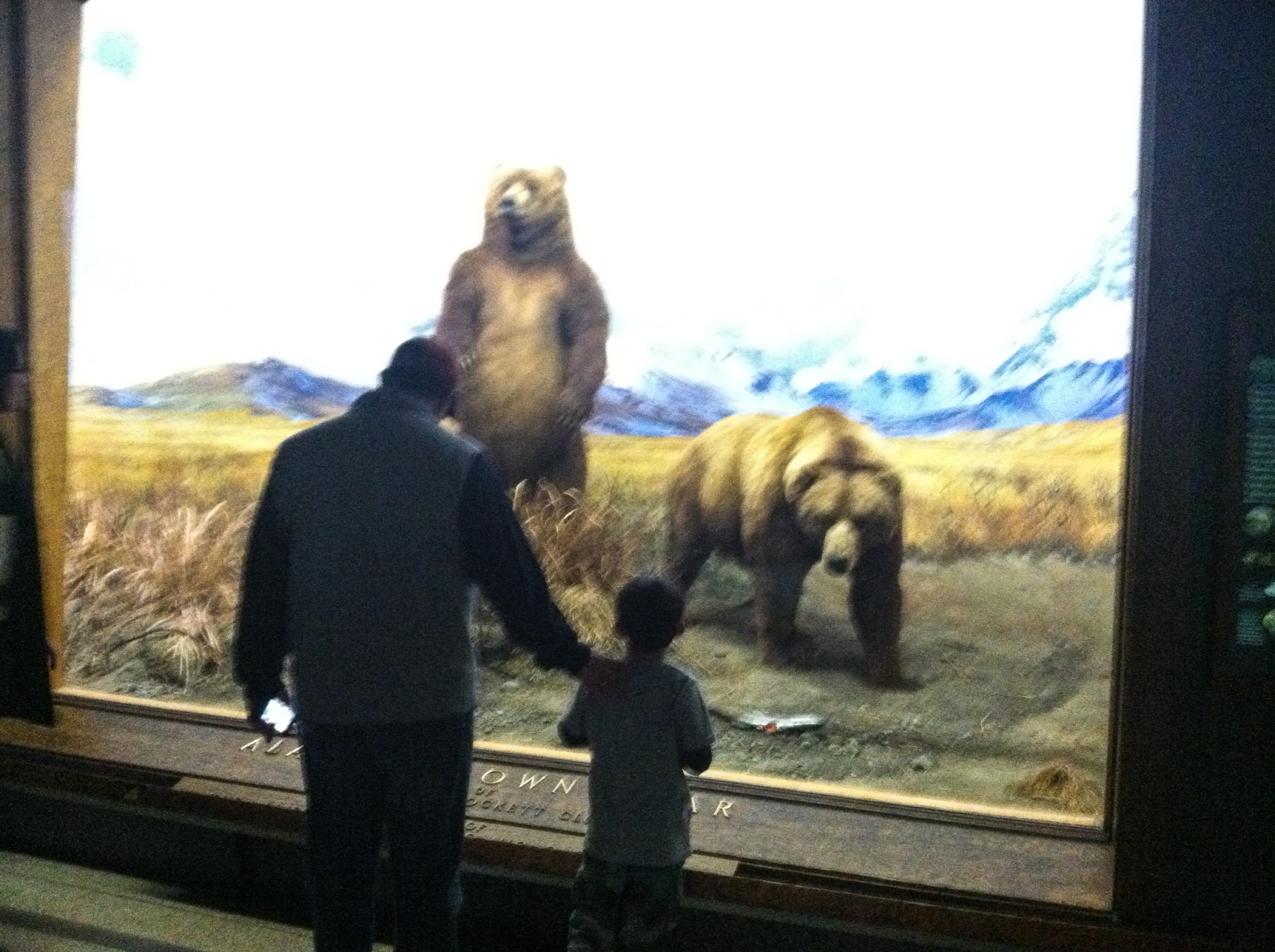 My brother-in-law noted that the two brown bears were a gift from an archery club. Those bears were huge – much bigger than grizzly bears.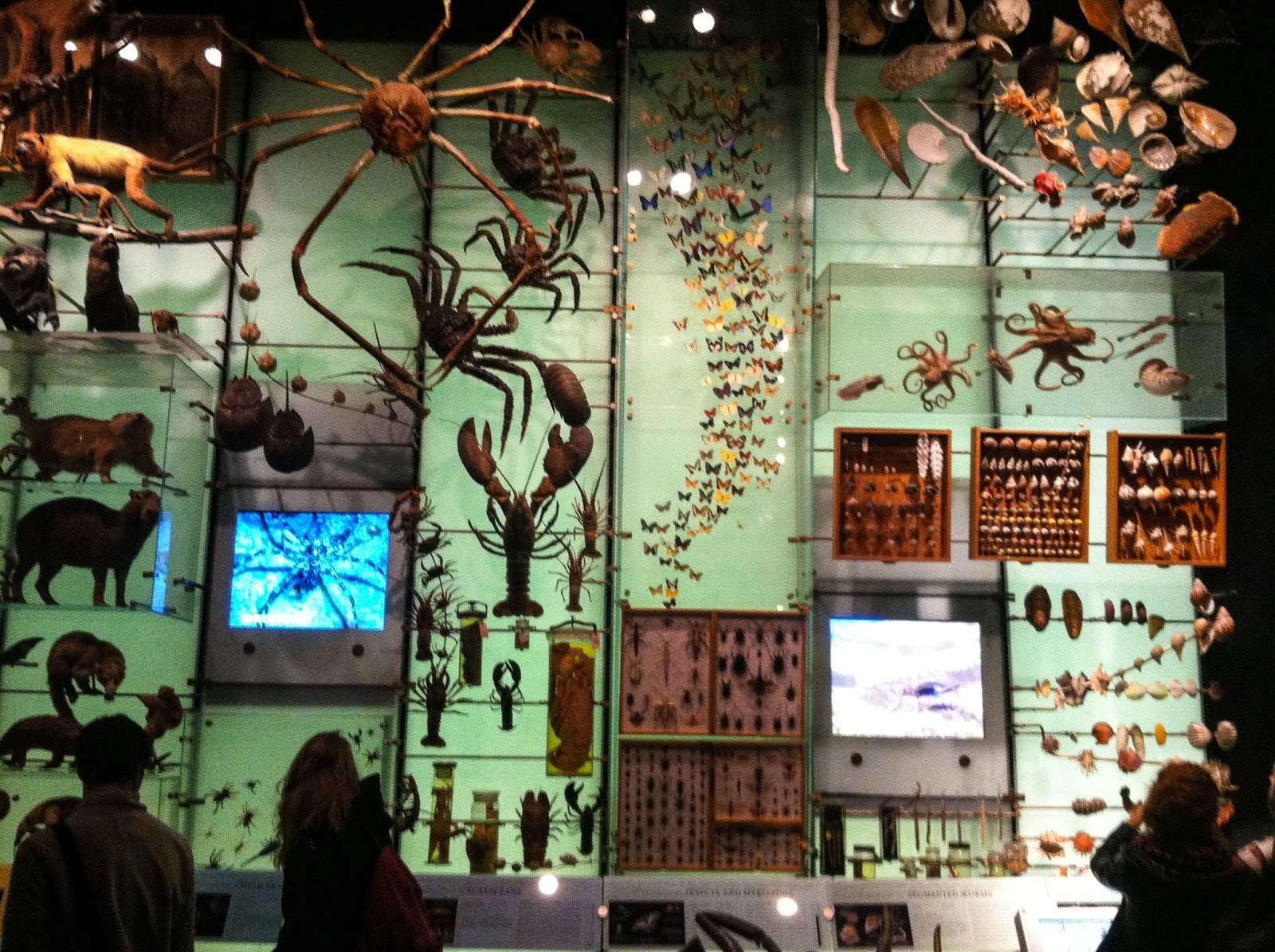 We stopped and said hi to Abe on the way back.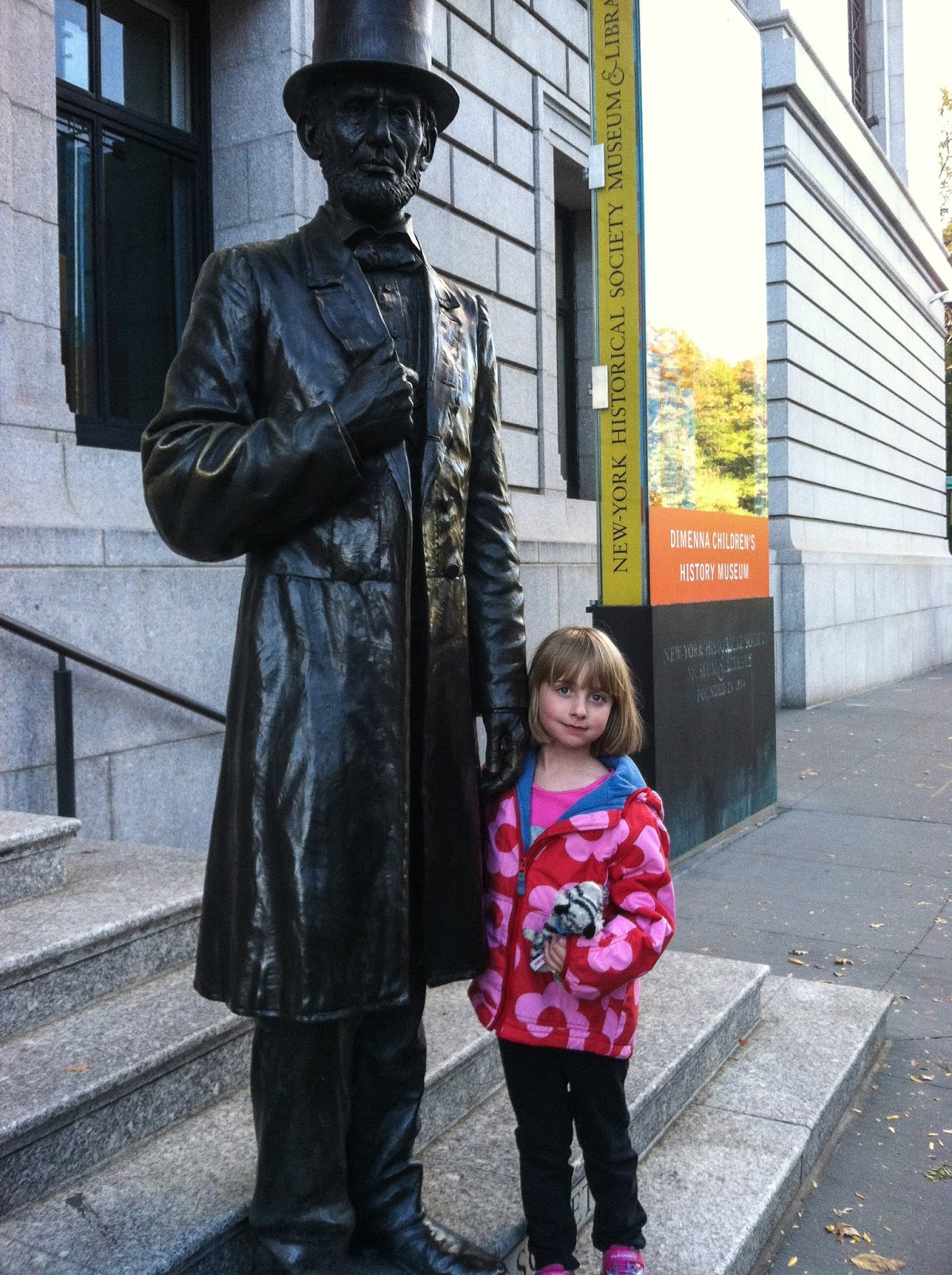 We wished we could take the Bat Mobile for a ride.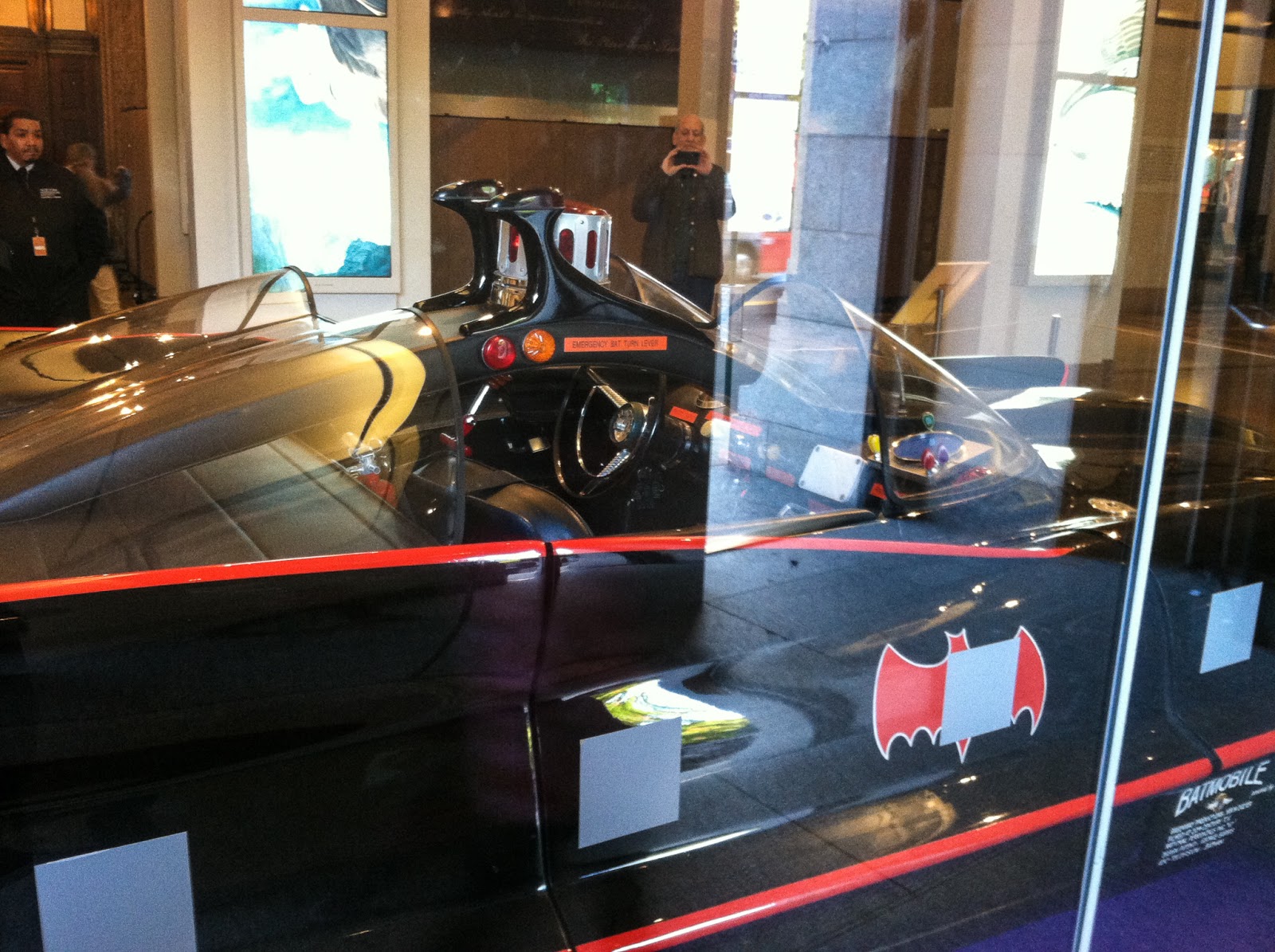 You need to be prepared for subway closures on the weekends. That's how we got to see Abe and the Bat Mobile. Overall, everyone had a good time and the trip was a success.