Jesse Hardy and the JHOP team are at it again. Their mission to help the homeless in the city of New Haven was on full display on Saturday March 8th on the New Haven Green. As the warm of the day melted the snow which has been an ever present part of life in the last few weeks Jesse and community members gathered in the mud to sort and oversee the giving out of clothes and essentials that New Haven's homeless community is in need of.
CT's Best Kepp Defense (Mayo Giovanni) and Jesse strike a pose for the camera while waiting for Mayo to recite a poem. He was originally supposed to perform one of his music tracks but it was hot none the less.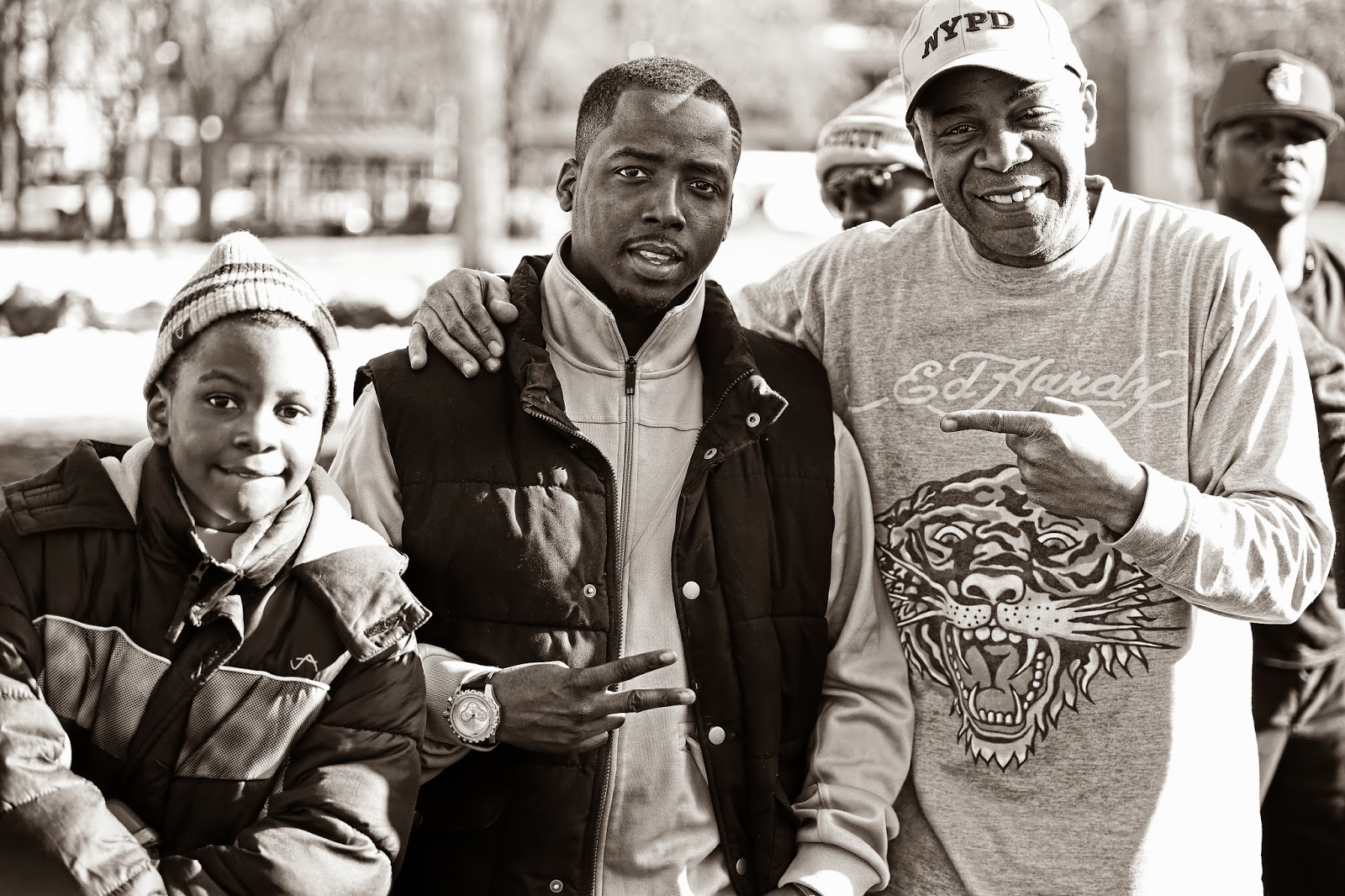 Montese 'Mayo Giovanni' joins Jesse on the New Haven Green
The crew at JHOP are able to point out what they feel government is not doing about the issue and still build relationships with people like the mayor who came out and myself (the unofficial official photographer of JHOP events).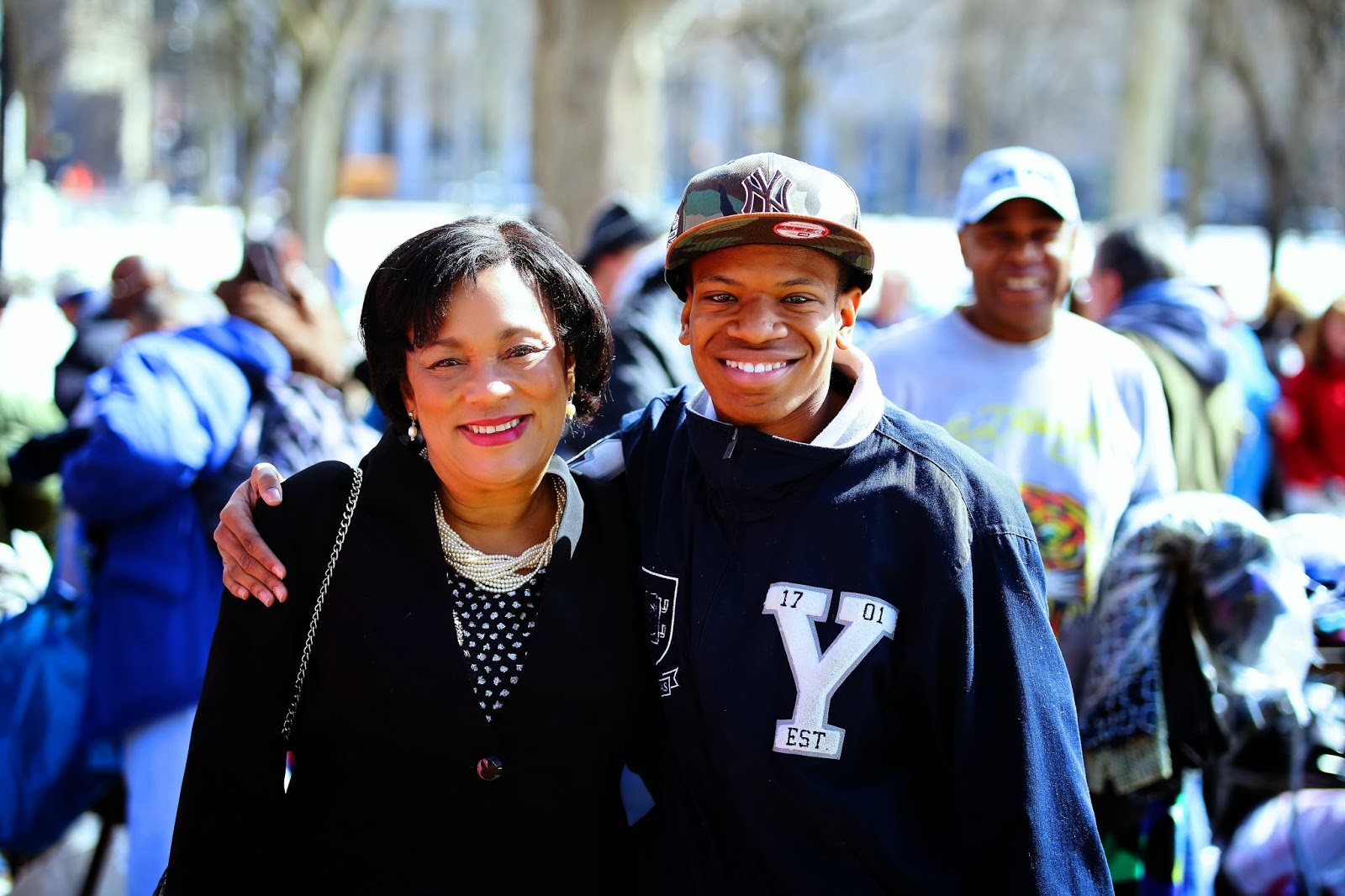 Mayor Harp's visit allowed young Mr. Hunt to get a picture to show his mother
A close look at all of the JHOP events shows that there is something more than work for the homeless going on. Young people are a part of each event. They don't just sit at the kiddie table either. Their ideas become a part of what happens, they perform and are treated as an important part of the community.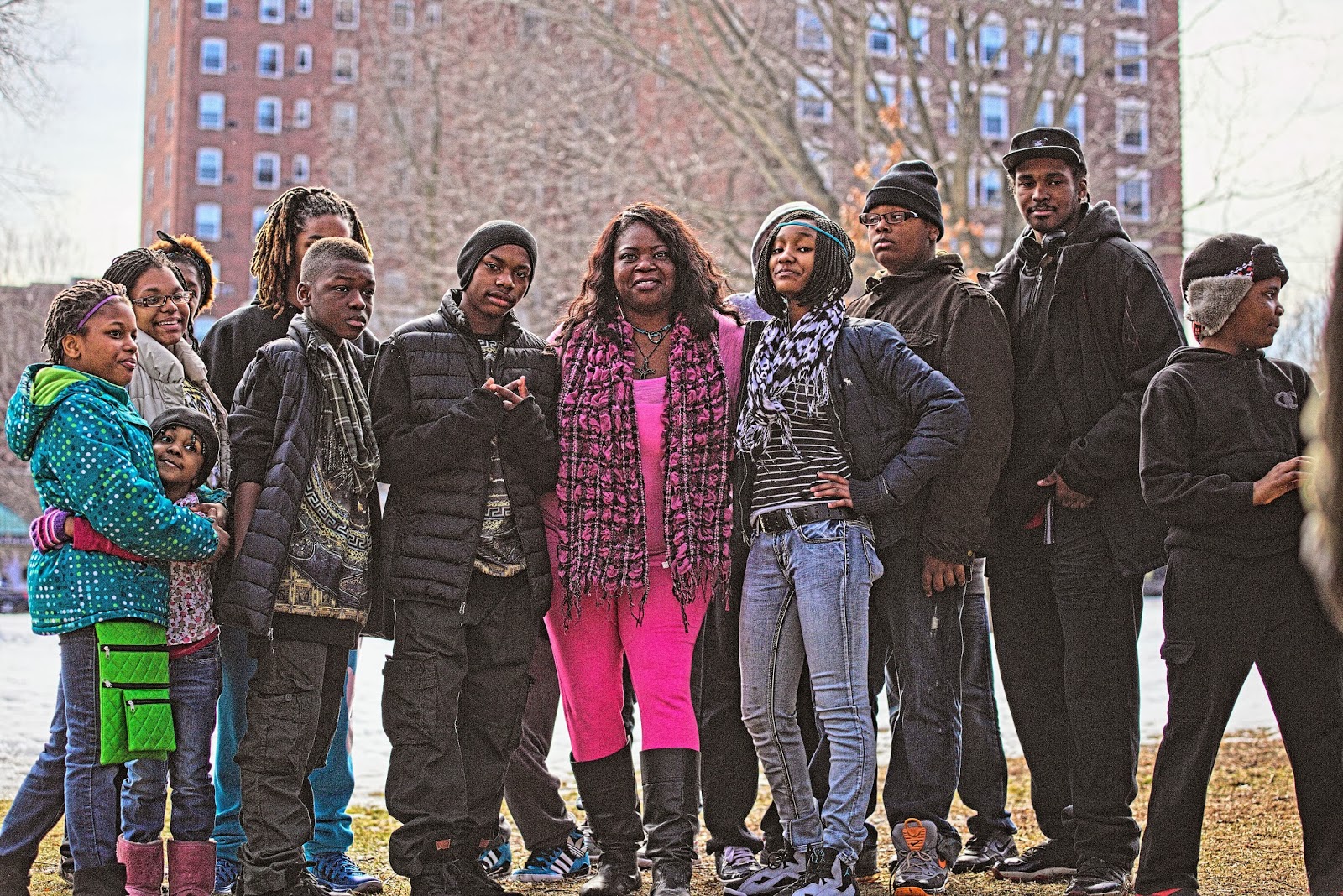 Like Mayo Giovanni many other artists were a part of the day. Mr. CT (Critical Thinker) is one of these artists. He stopped by and spent some time helping make sure the day went smoothly.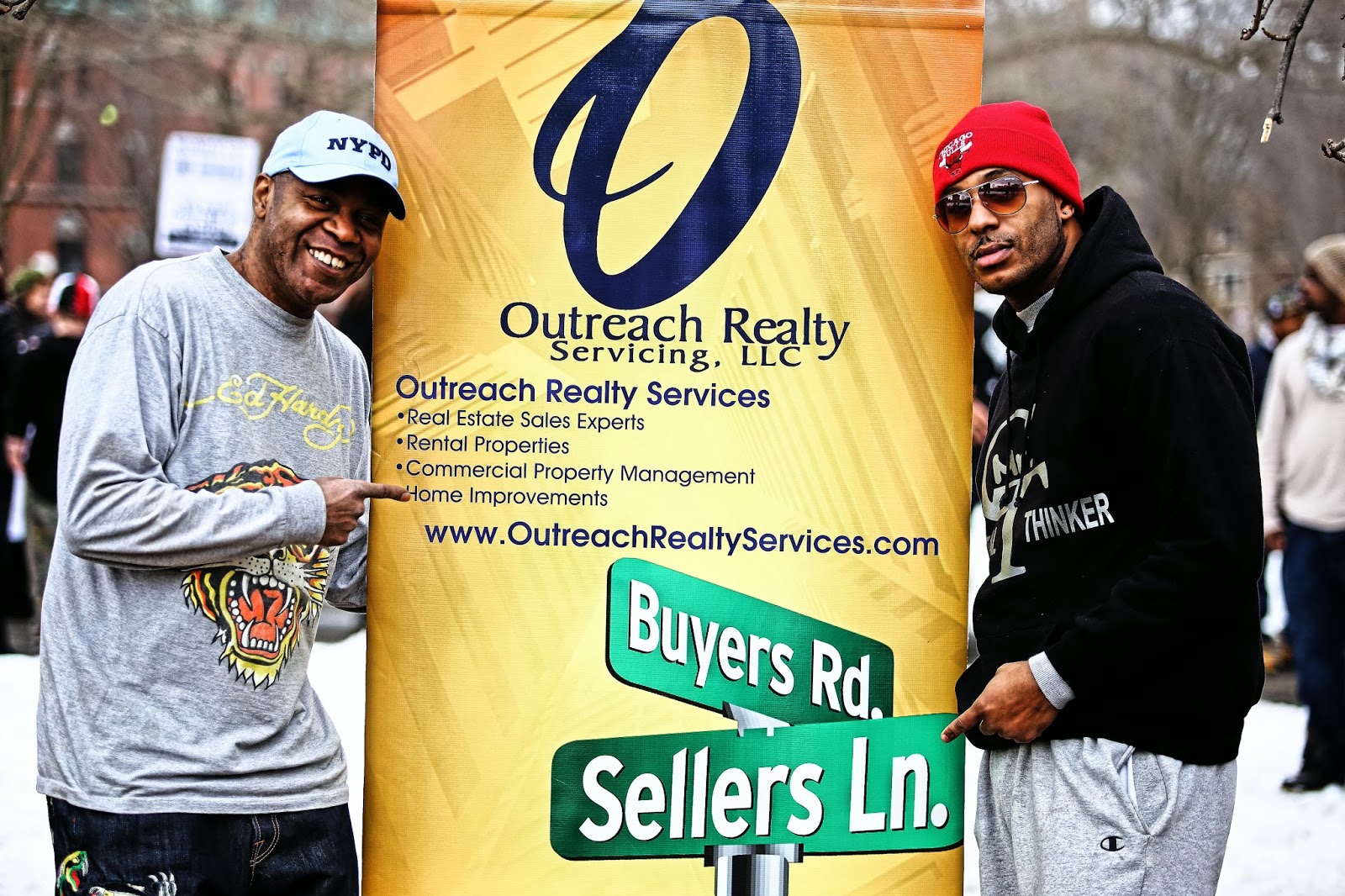 Jesse and Mr. CT (Critical Thinker) pose for a picture
Two Facebook friends meet. Activists Mary Sanders and Jesse Hardy meet in the real world. Here they have a conversation that will later lead them to the realization that they are already linked in the virtual world.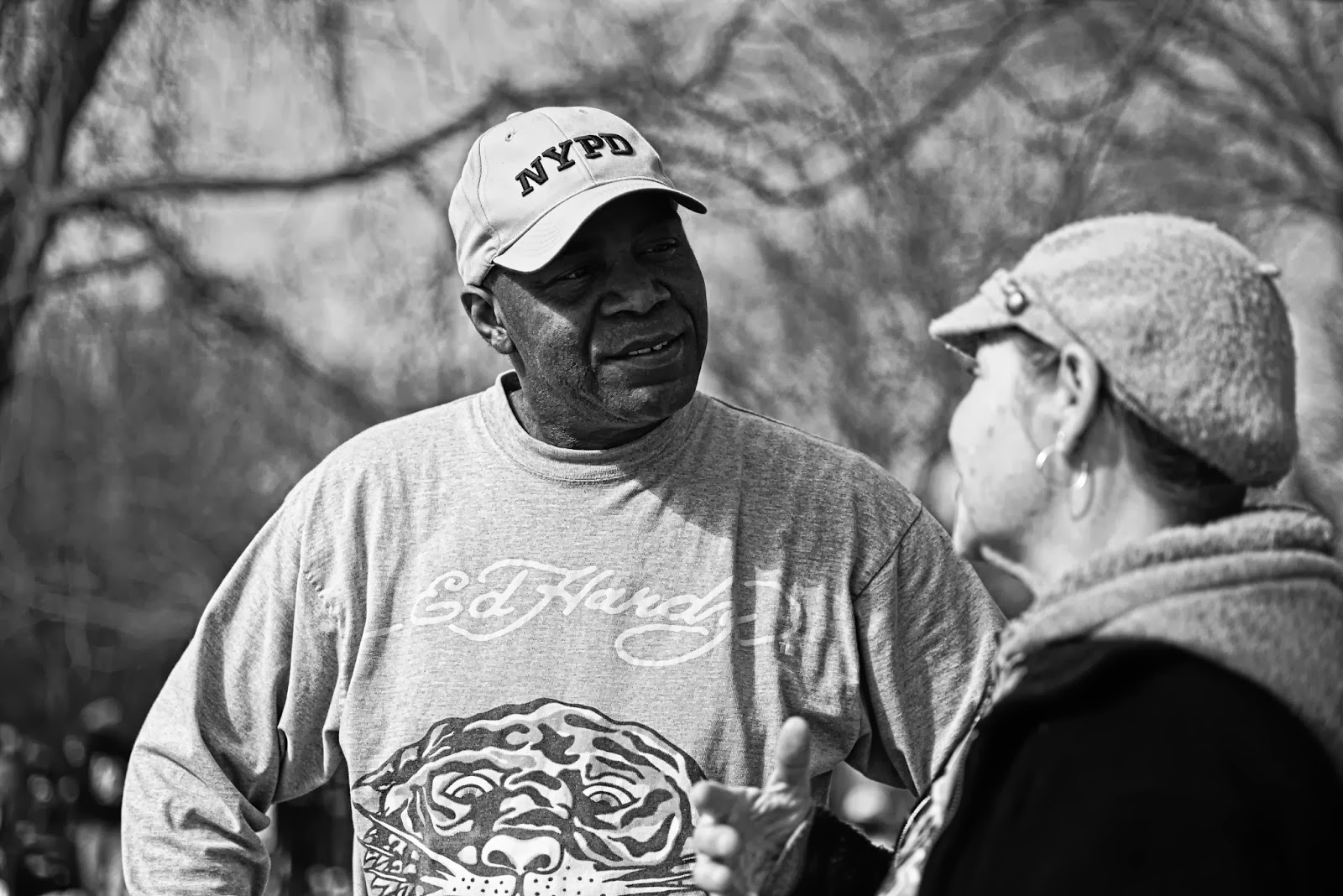 Jesse speaks with Mary Sanders an activist from outside of New Haven
Booker T and the New Haven Venom. Their presence is beginning to become the norm. Booker and the young men involved are trying to build their organization and help more young men in New Haven. Stop by and check them out.