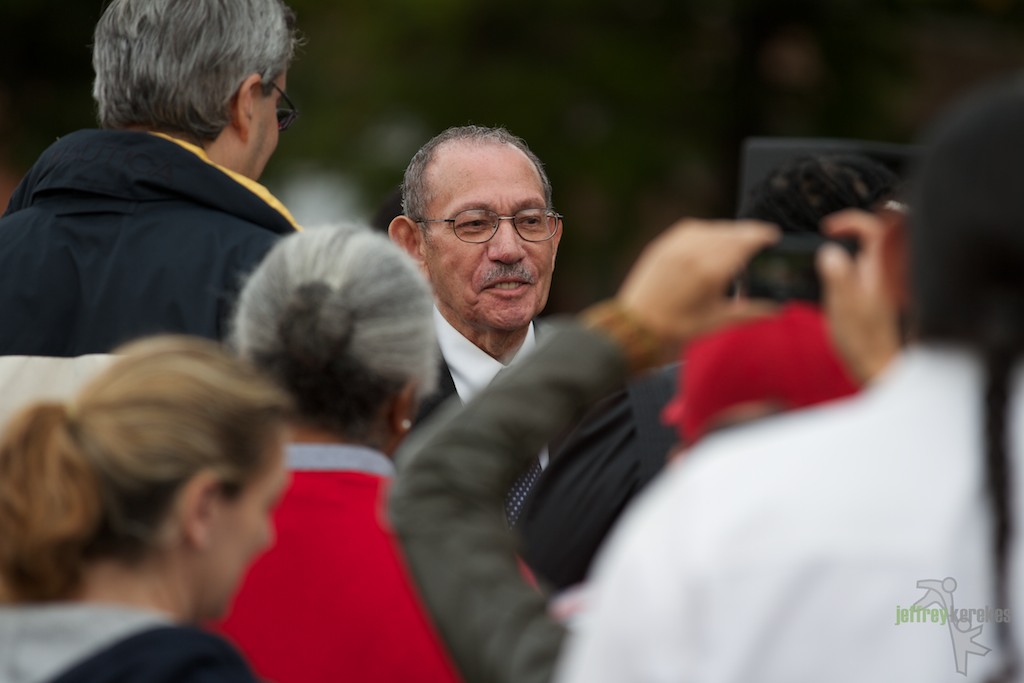 Rafael A. Melendez giving a heartfelt thank you after the corner of Artizan Street and Grand Avenue was named after him.
Here is more info from the official press release:
Mr. Melendez is a pioneer and longtime leader of the Hispanic community who has made a significant contribution to this city in many capacities.
Rafael A. Melendez, a New Haven resident for 60 years, has lived on Artizan Street for the past 43 years. After arriving from Puerto Rico and settling in New Haven with his wife Ana, in 1958 Rafael was the first Hispanic to take and pass the entrance exam for the New Haven Police Department. He has been a pioneer and leader of the Hispanic community for decades: leading the way in Hispanic print, radio and tv media; founding Hispanic baseball and softball leagues; organizing voter registration drives and taking an active role in politics and civic affairs; and serving with distinction for 32 years on the city's Public Works Department.
Rafael and his wife Ana, who have been married 57 years, began a family tradition of public service, as their children have gone on to distinguished careers with the New Haven Public Works Department, the New Haven Police, the U.S. Navy, and as a hazardous material transportation specialist.
"Mr. Melendez has made an outstanding contribution to the city in public service, political and civic affairs, especially in his capacity as a pioneer and longtime leader of the Hispanic community," said Alderman Smart. "In light of his great contribution to the Hispanic community and the entire city, it is fitting that this corner be named for him. Again, it's hoped that all interested parties will join us to honor Mr. Melendez."
You can read more on the New Haven Independent.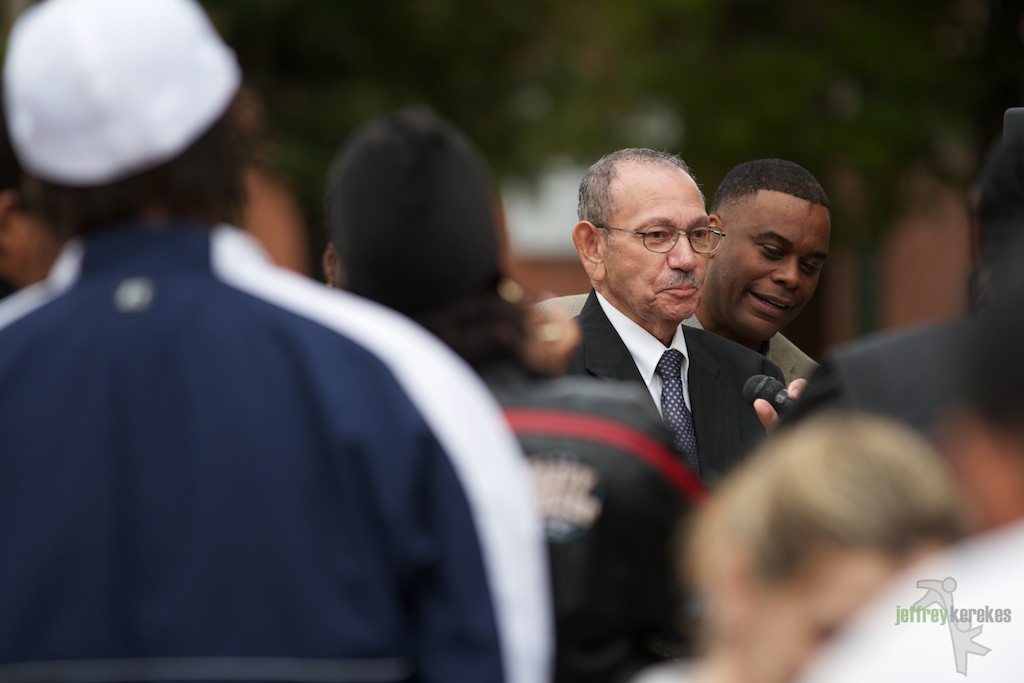 Rafael A. Melendez with sponsoring Alderman Michael Smart.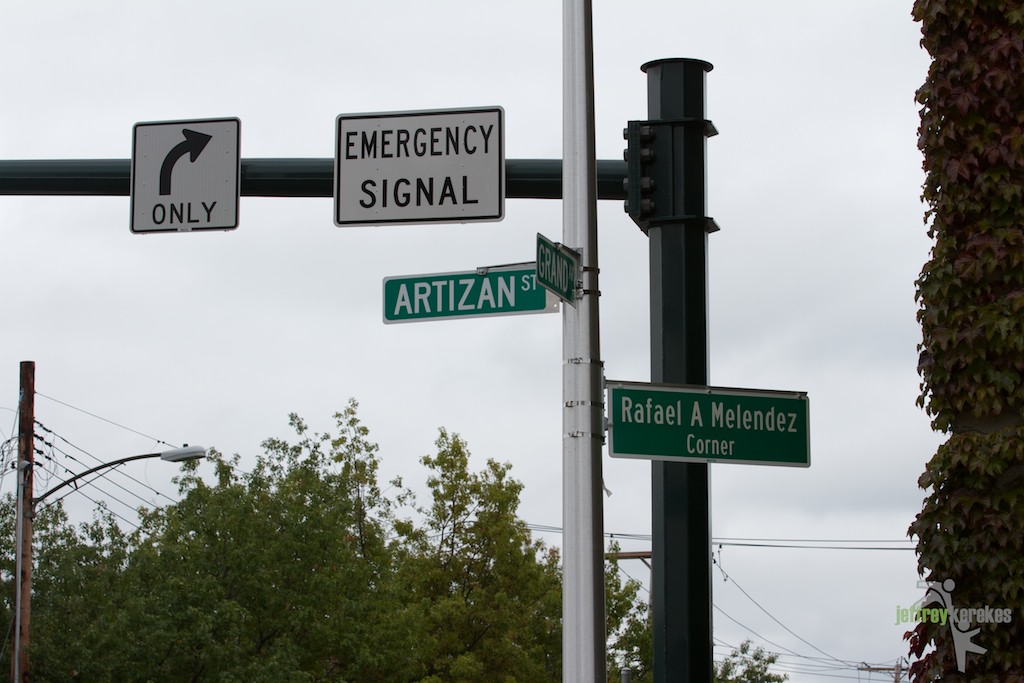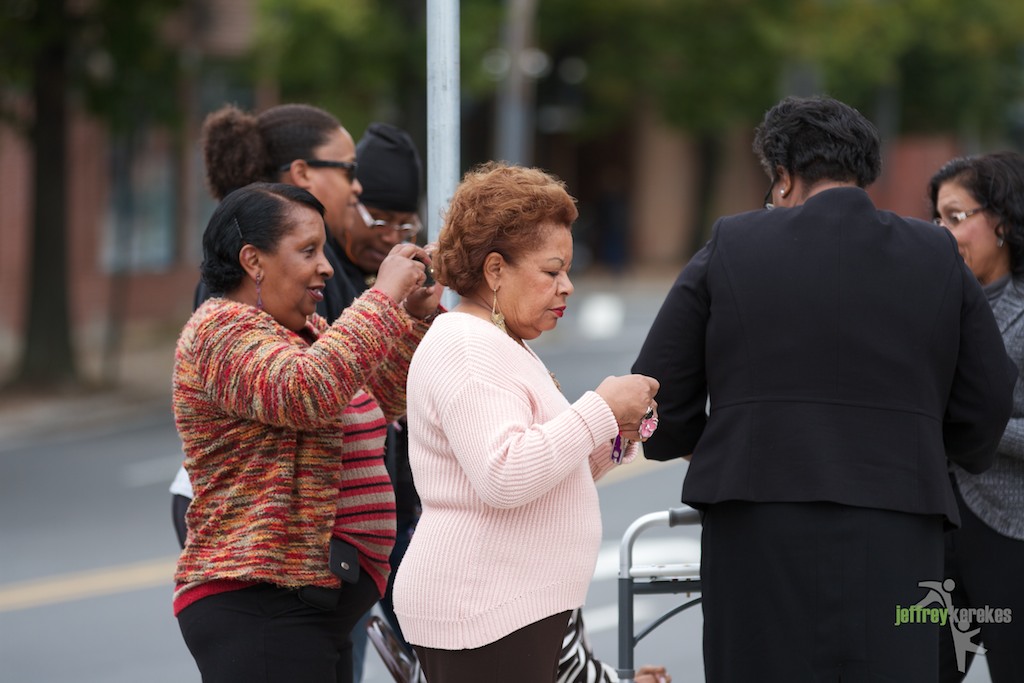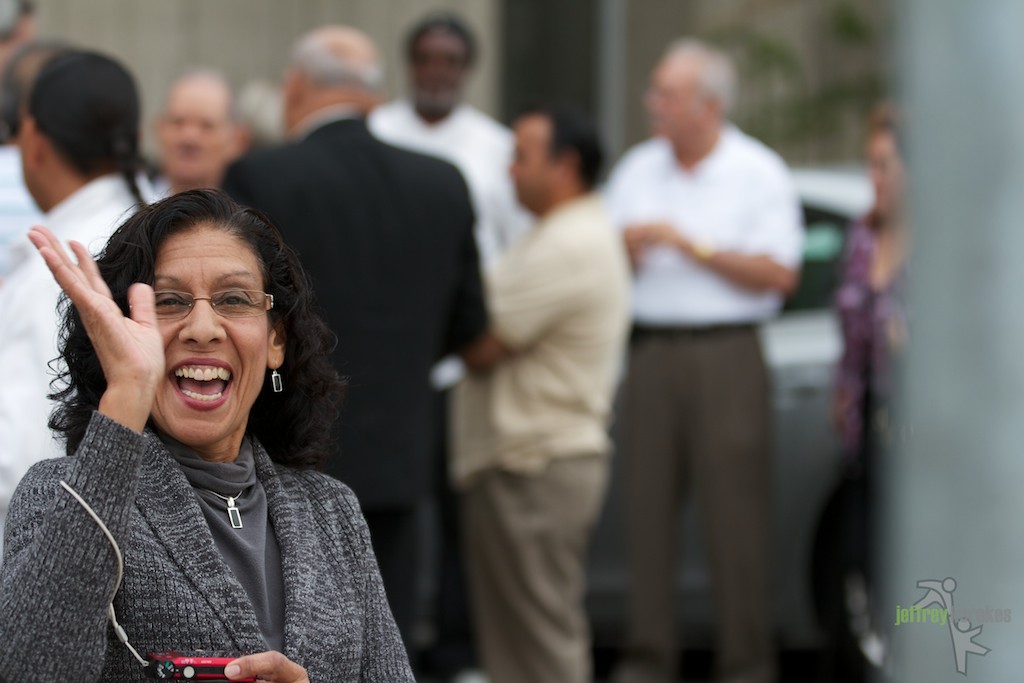 Rafael Melendez's daughter.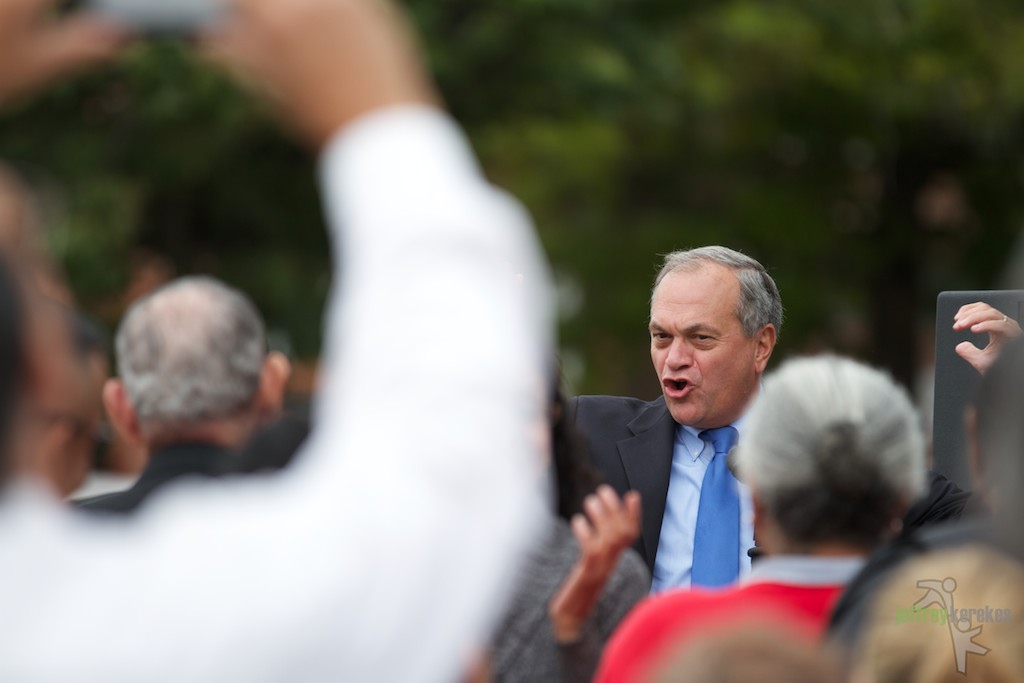 Mayor DeStefano cheering on the crowd.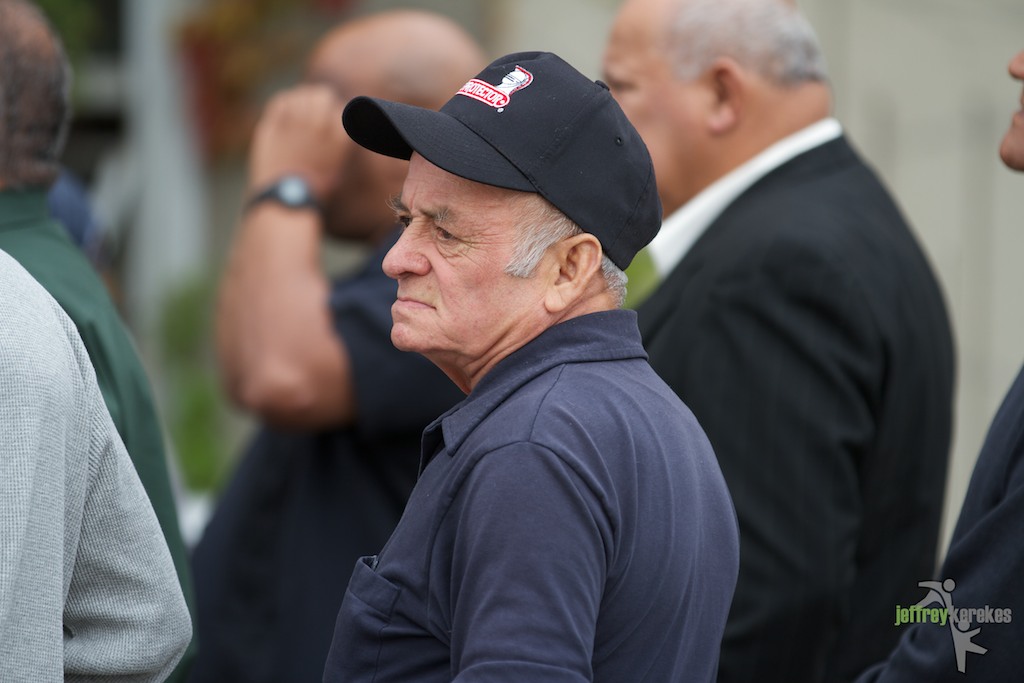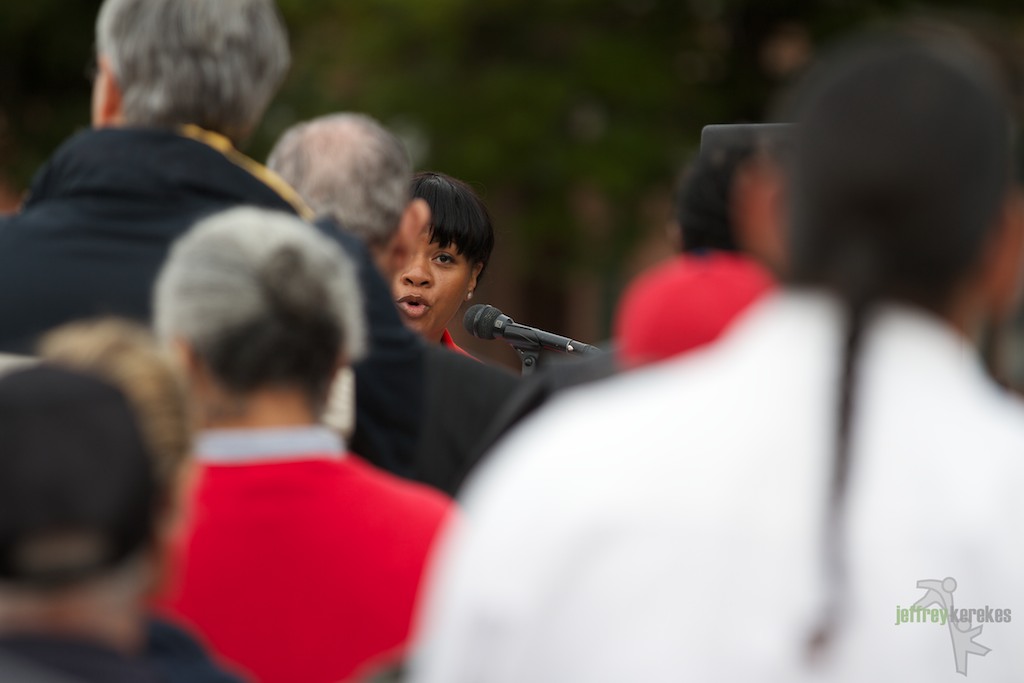 Alderwoman Jackie James says some words.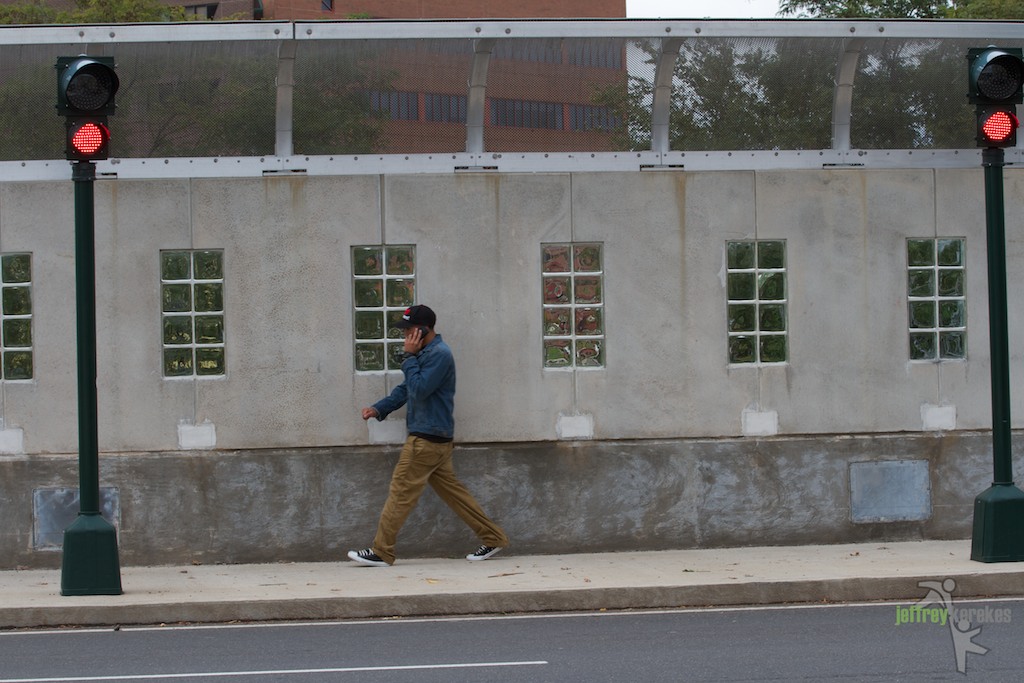 Had to take this picture in between the flashing lights.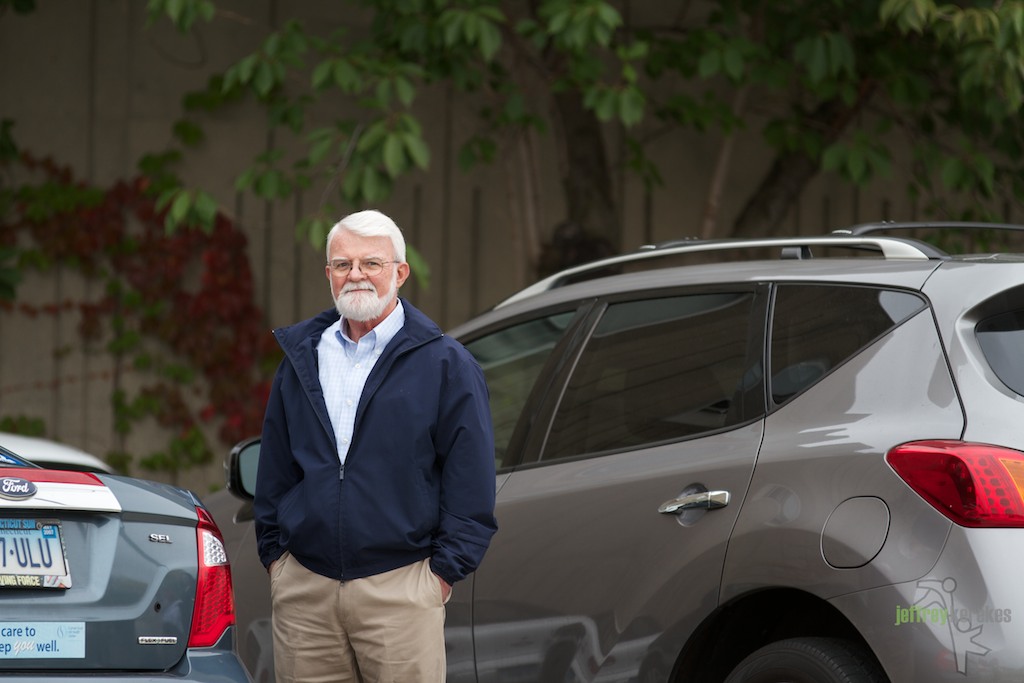 Neighborhood residents came out to support the corner naming ceremony of another neighbor.