CT groups joined in a national day of action in solidarity with Hunger Strikers at Guantanamo. Below are photos of the protestors at the New Haven Federal Court House.
The Amistad Catholic Worker in New Haven, the Hartford Catholic Worker, and Reclaiming the Prophetic Voice joined national groups Witness Against Torture and the Center for Constitutional Rights in "an emergency national day of action to demand the closure of Guantanamo and an end to indefinite detention."
According to the protestors, more than half of the 166 men at Guantánamo have been "Cleared for Release" by U.S. authorities. Not charged with any crime of terrorism or violence, they linger in the prison because of the Obama administration's and Congress's callous disregard for their basic legal and human rights.
Gen. John Kelly of the Marines, whose Southern Command oversees Guantánamo Bay, explained the motivation of the detainees at a Congressional hearing last month by saying, "They had great optimism that Guantánamo would be closed" based on President Obama's pledge in his first campaign, but they are now "devastated" that nothing has changed. – NYTimes Editorial (4/6/13)
With no concrete hope of a return to their families and home countries, they choose resistance. They choose more suffering. They hunger strike.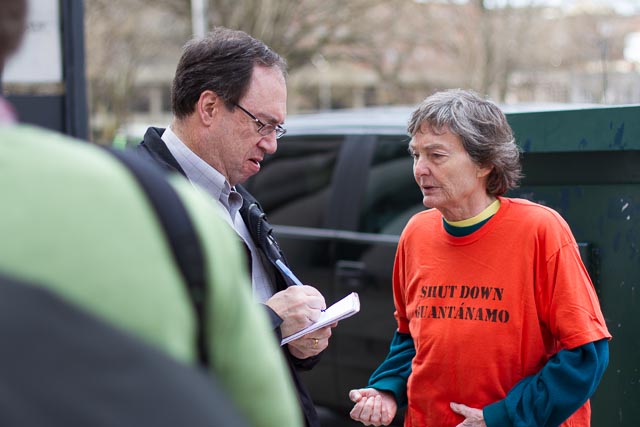 Making the case to the New Haven Register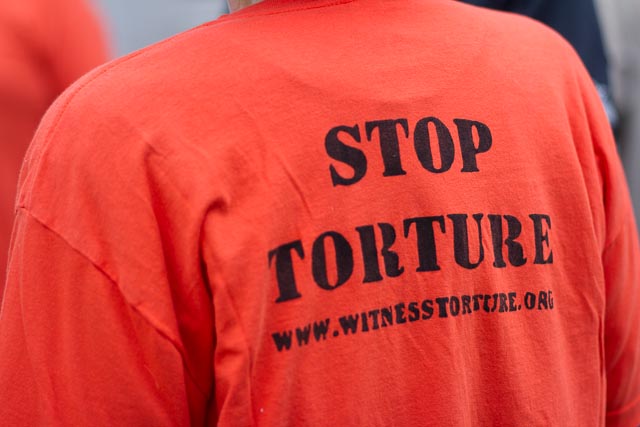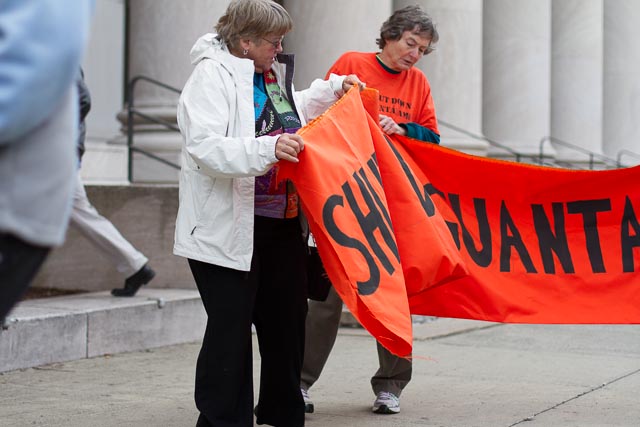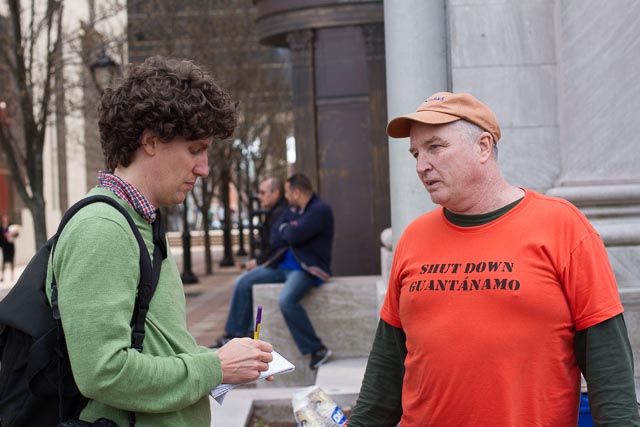 Making the case to the New Haven Independent.