Chris Randall and I were invited to speak to Mr. Matt Presser's Journalism class at High School in The Community (HSC) and lead the students on an assignment to the New Haven Green to do some street portraits and ask what people love about New Haven. Here are Chris' and my photos of the students in action. Come back tomorrow to see some of the student's photos. The students all used cell phone cameras so I did too.
Check out HSC's New Haven Pulse.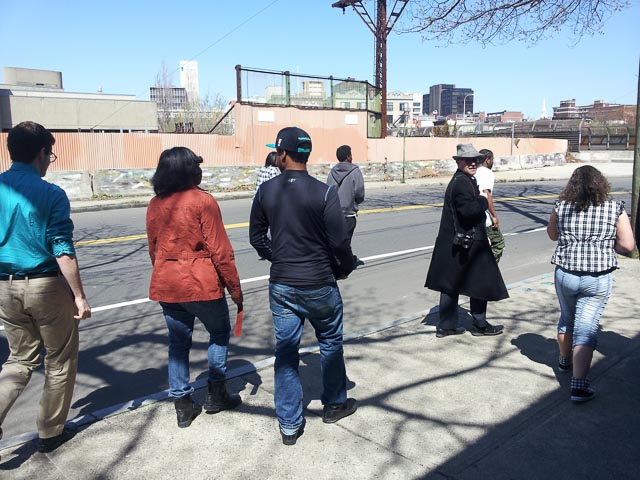 Heading downtown.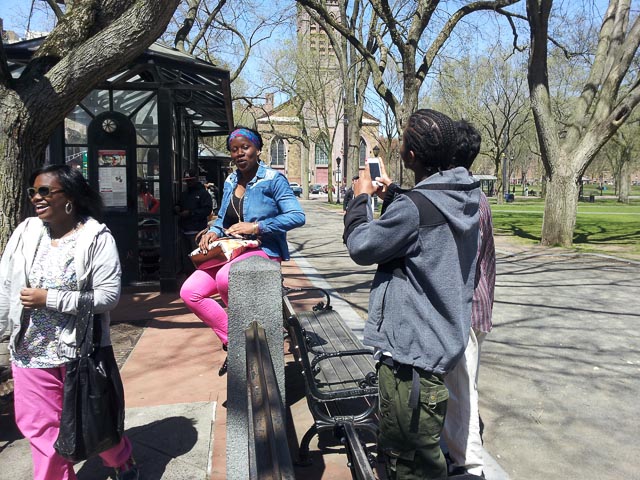 These two young men seemed to like working with this woman.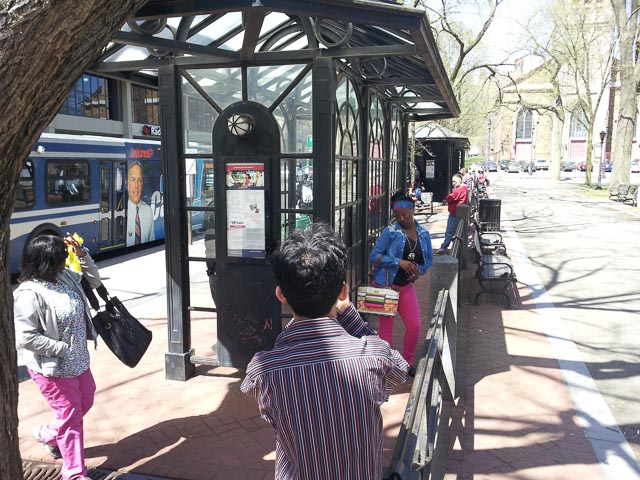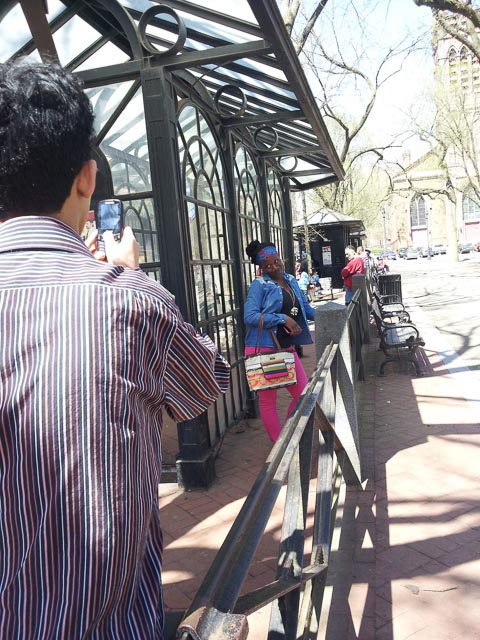 She was a GREAT sport with both photographers and was very patient.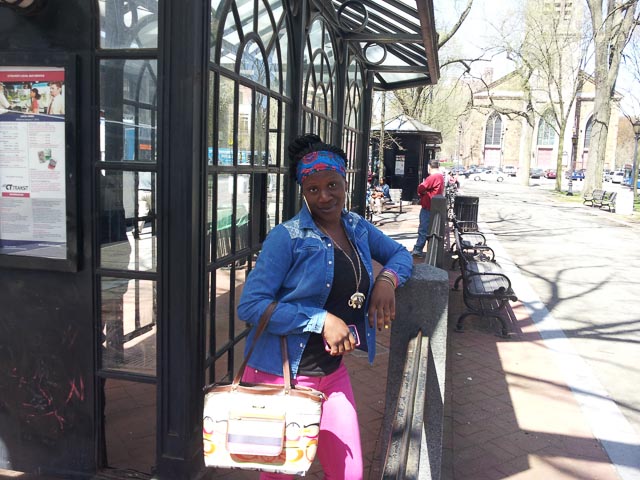 Patient with me too.
Most of the people the students met were happy to be interviewed.