Early this morning the new West Haven Train Station opened it's doors to passengers for the first time just before the 4:44AM train to NYC (we just took the train to Milford). Obviously this was in West Haven and just outside our normal area of focus, but the new station is beneficial for the region as a whole. Plus, nobody else was there to document it, so I might actually get my Pulitzer for this!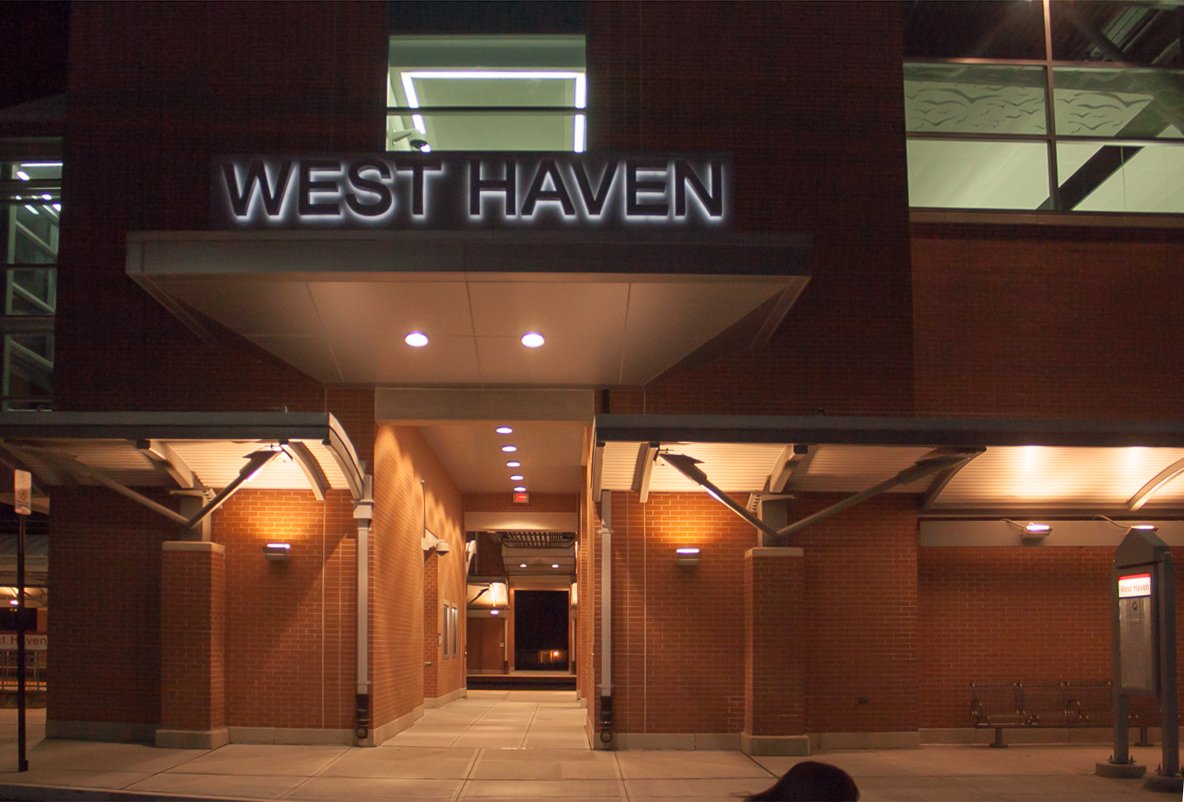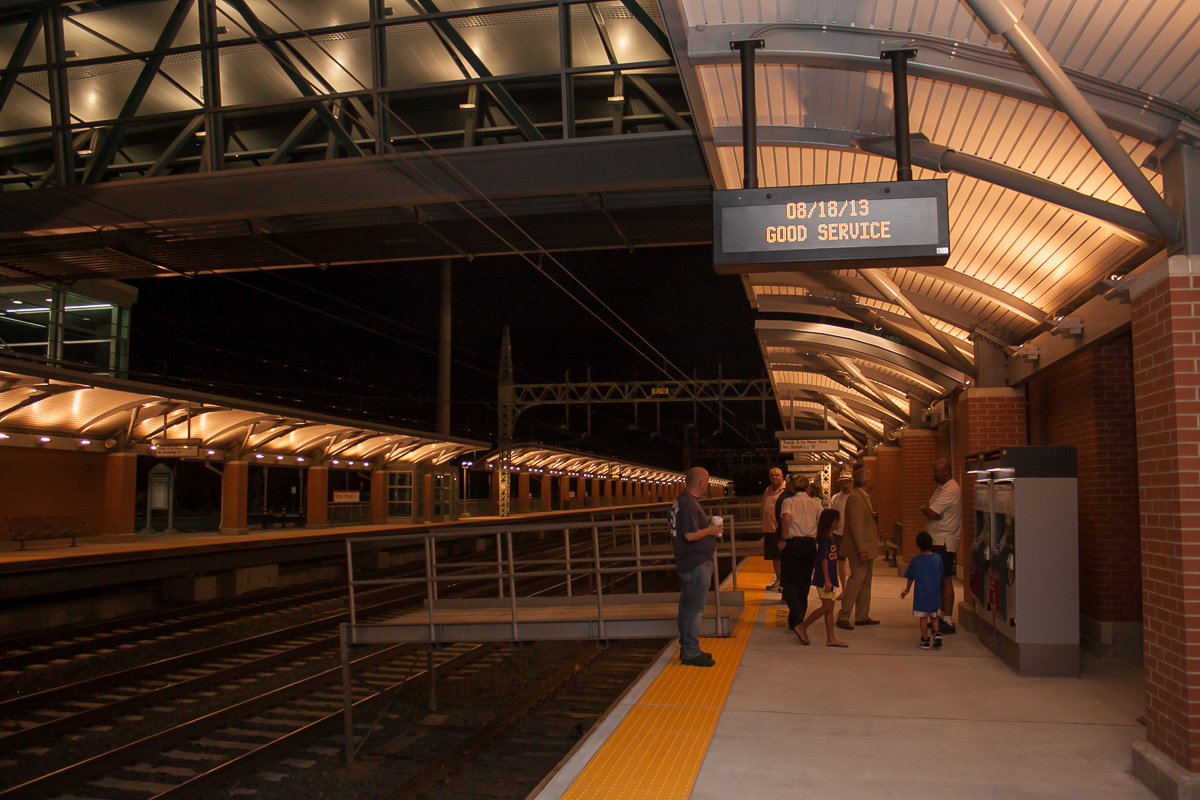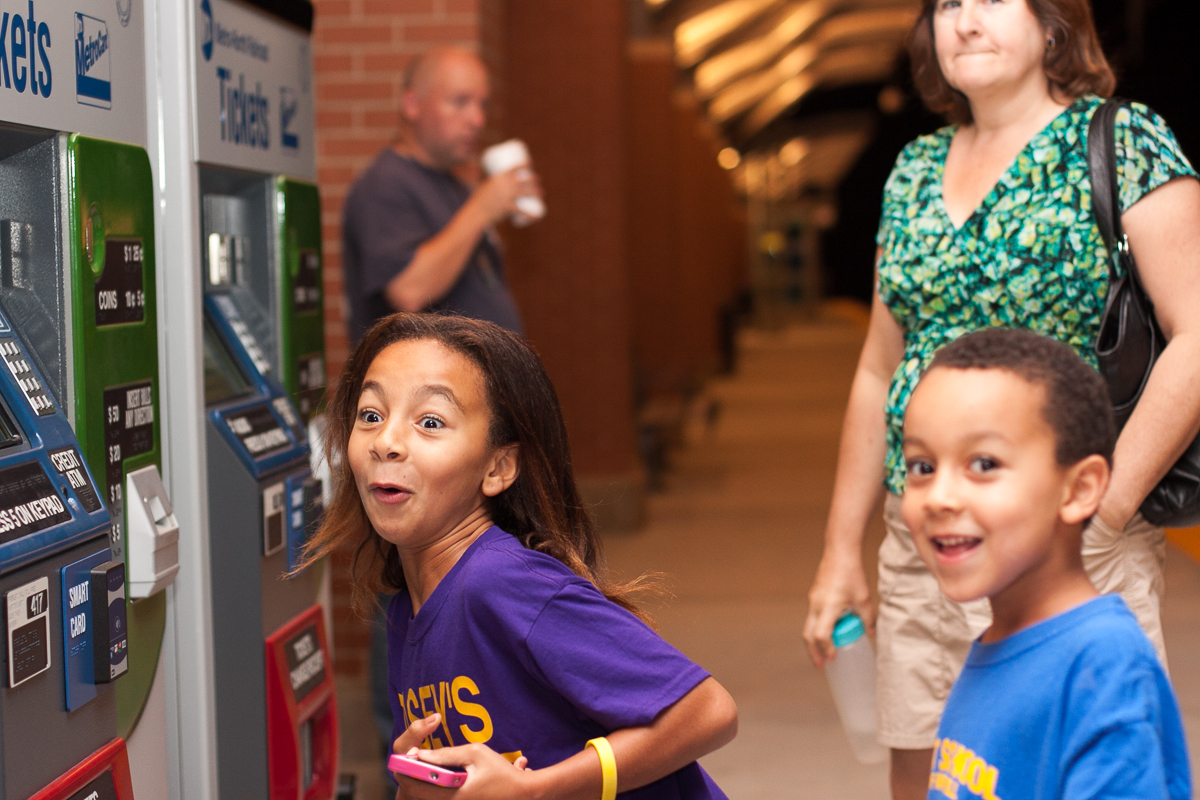 this is my niece Nora (left), she's 9, and my nephew Christian, who's 6. Nora is trying to avoid my camera, and this is proof that she should have just cooperated 🙂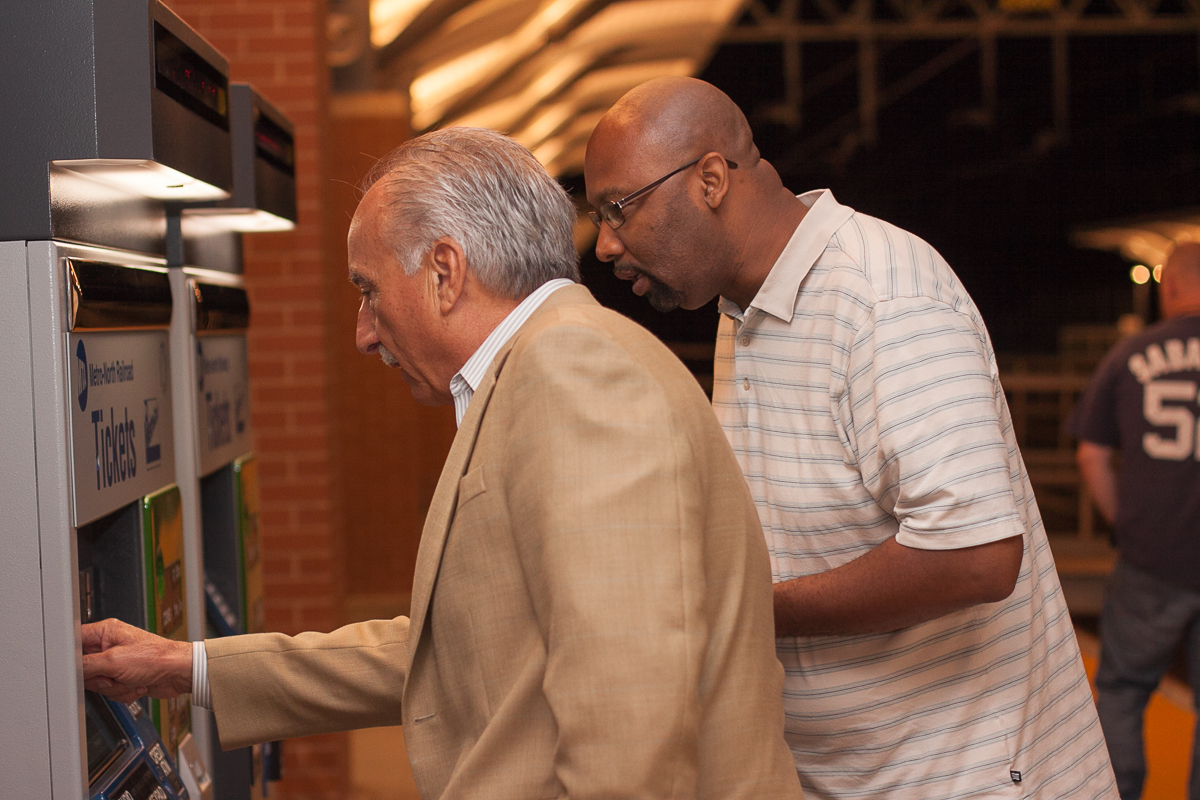 Michael Mercuriano, Chairman of the West Haven Train Station Committee (left) purchases a ticket with West Haven Planning and Zoning Commissioner , Steven Mullins (Steven is also my brother-in-law)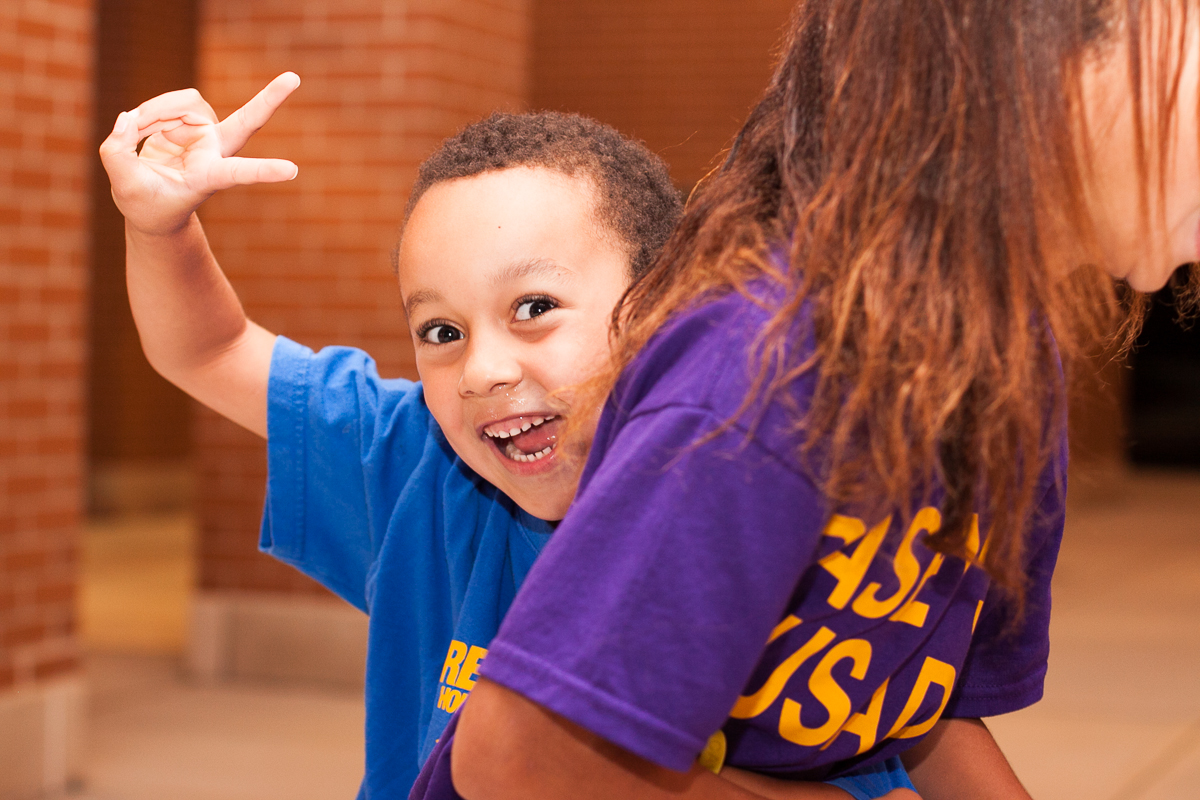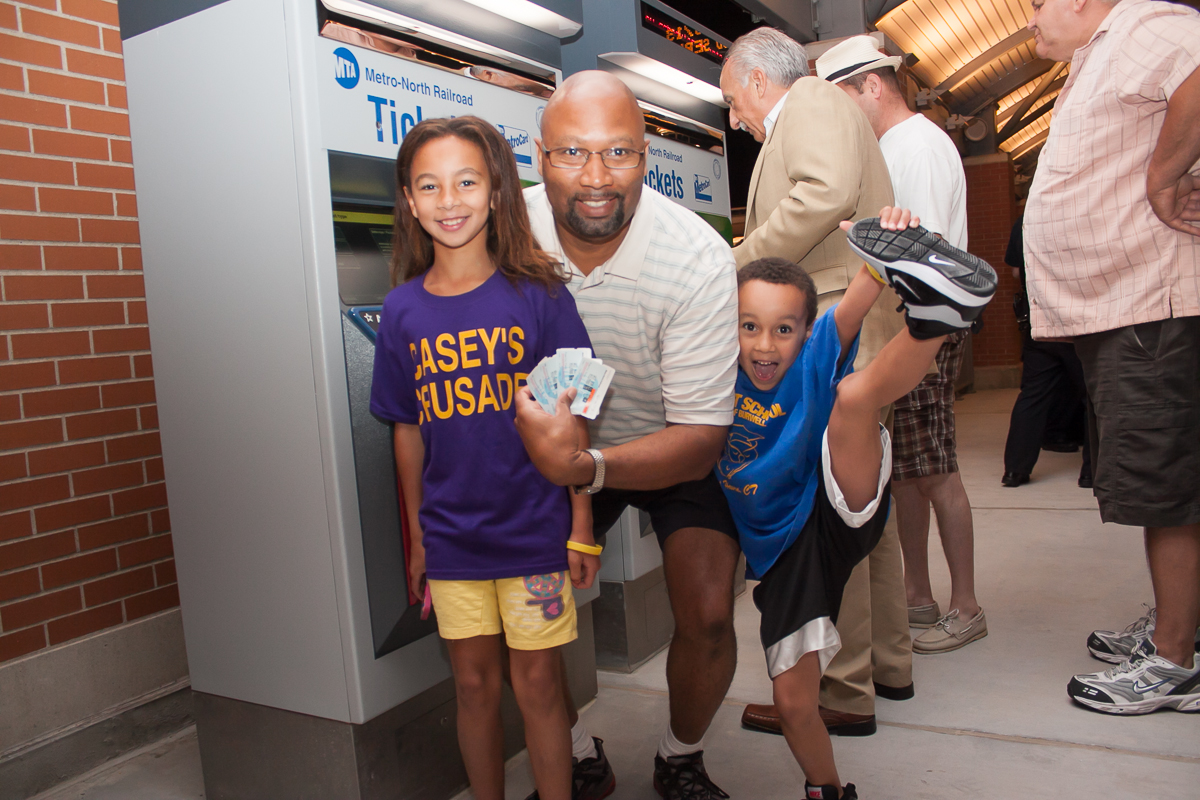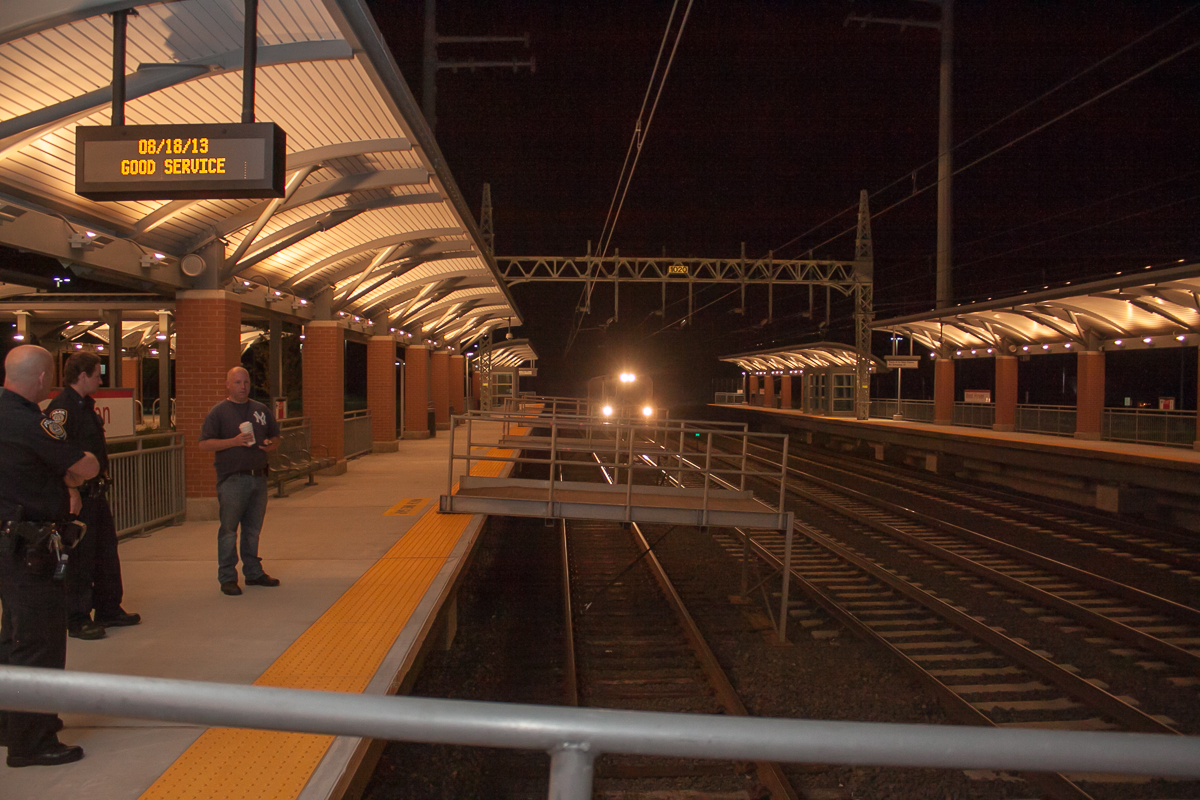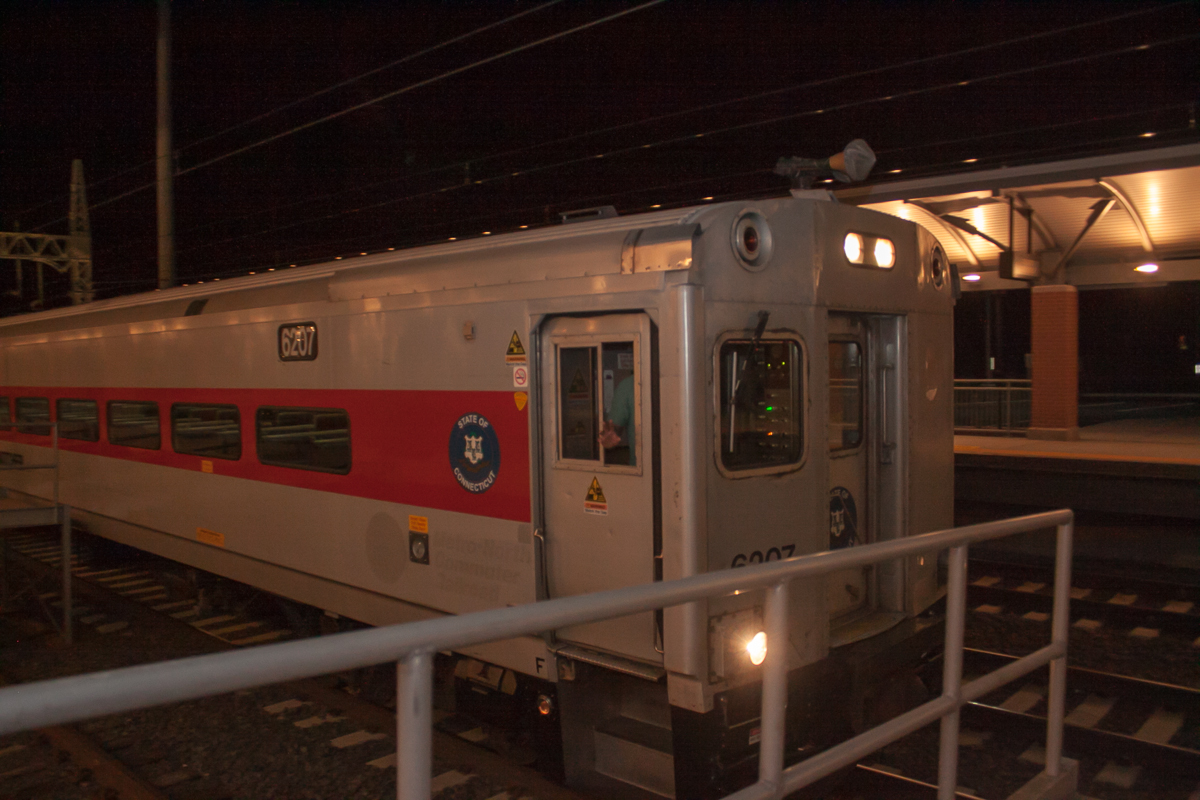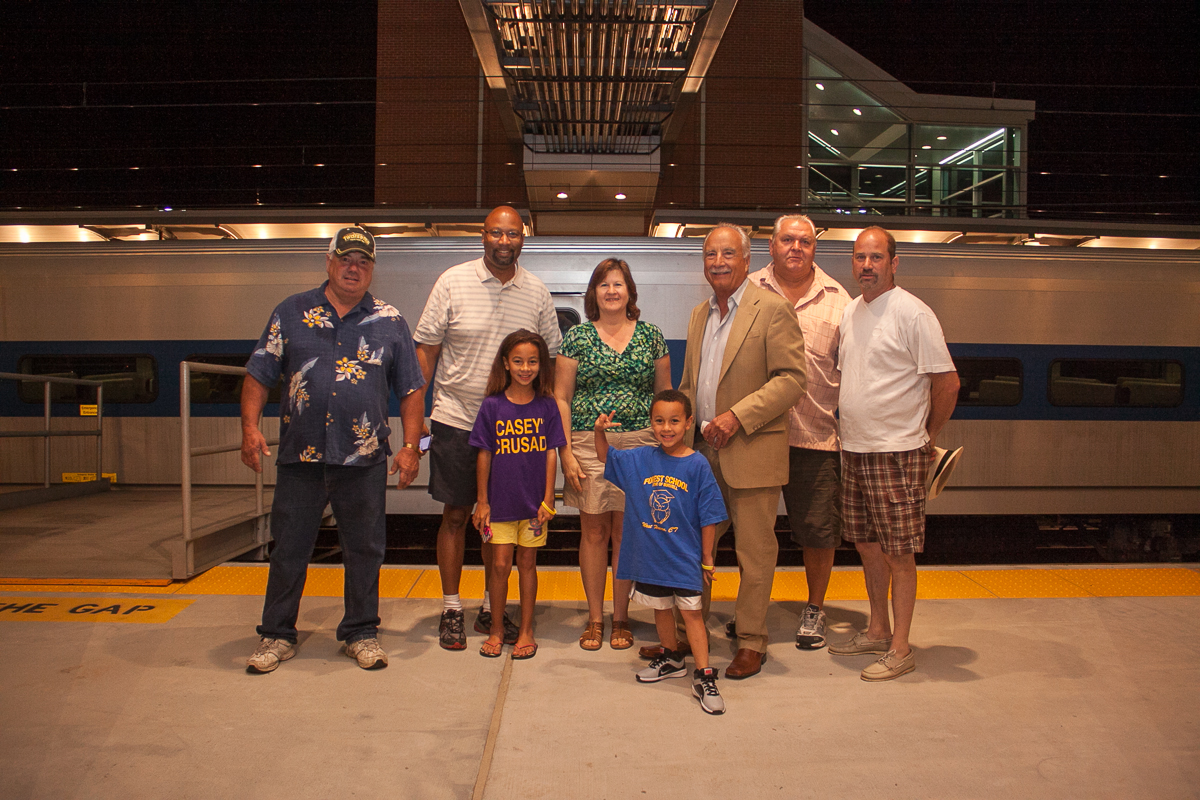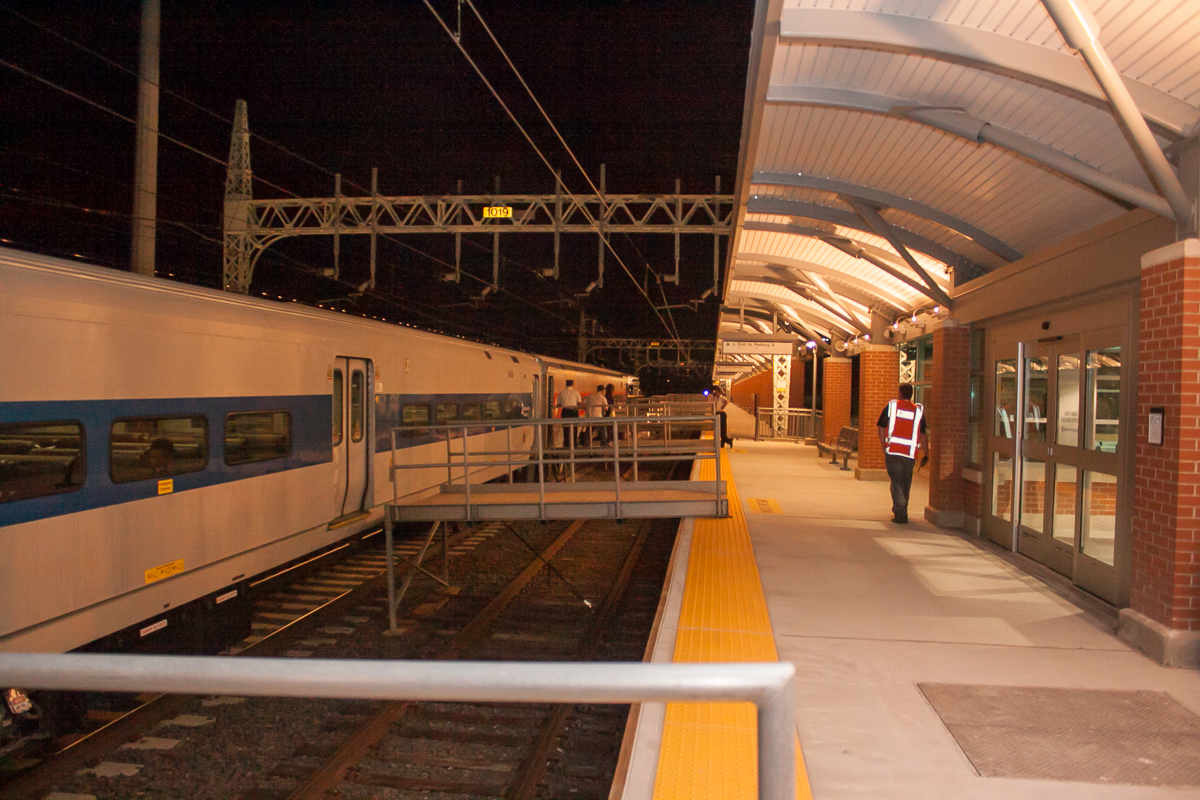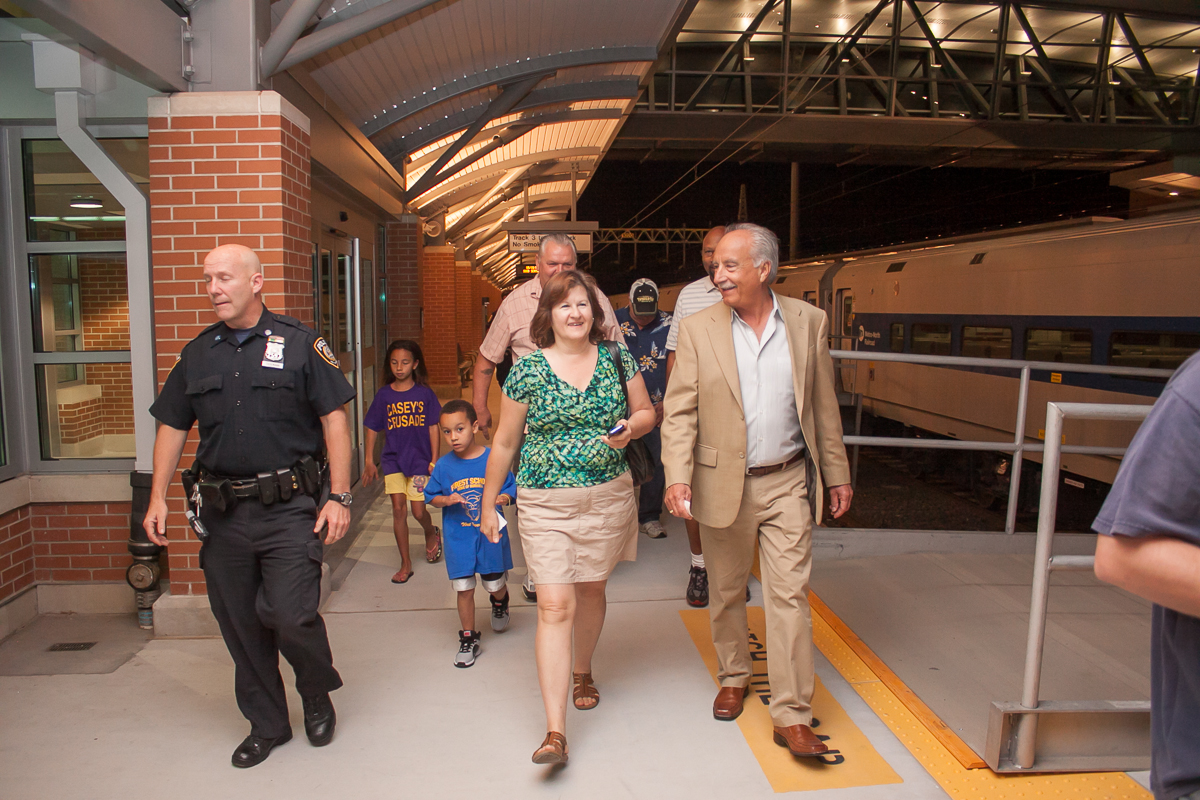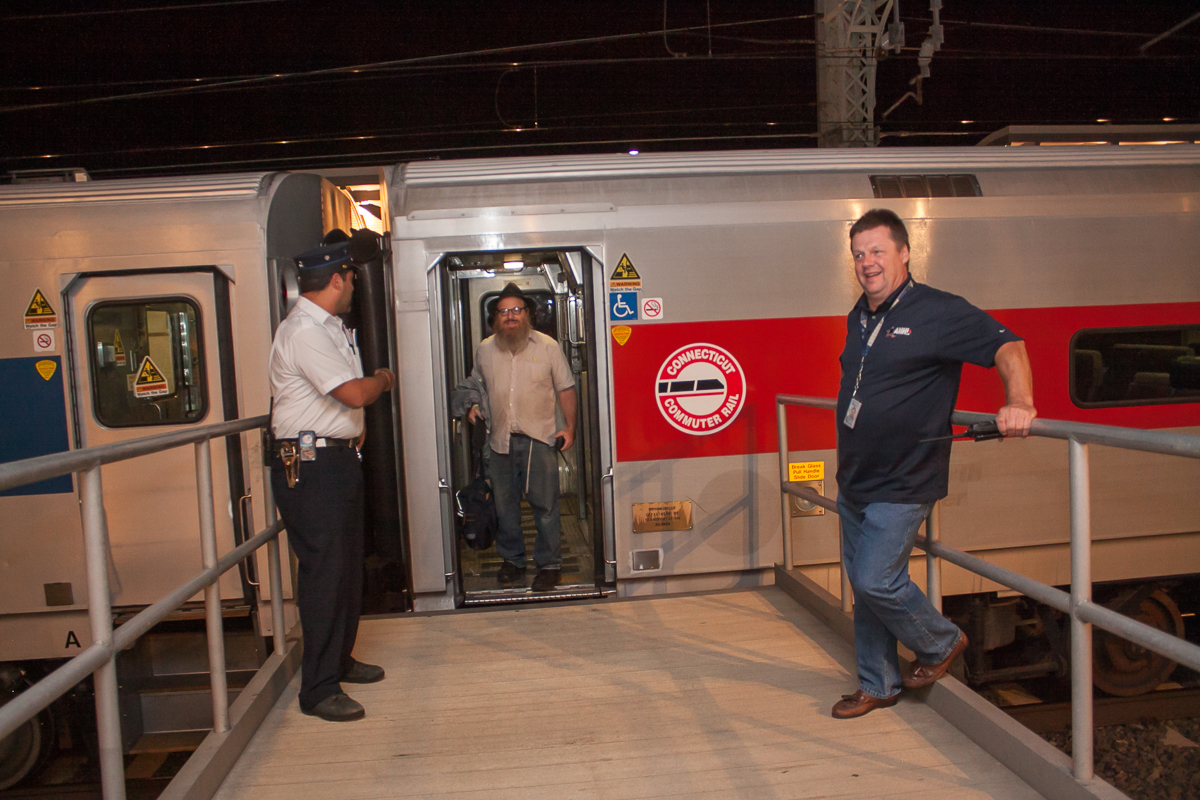 Flume was the first passenger to exit the train at the new station, and also the first to board, which was really his goal. He boarded the train in New Haven in order to do it. He's an interesting guy and travels around the country collecting experiences like that. He even recruited a passenger to sign his paper as a witness.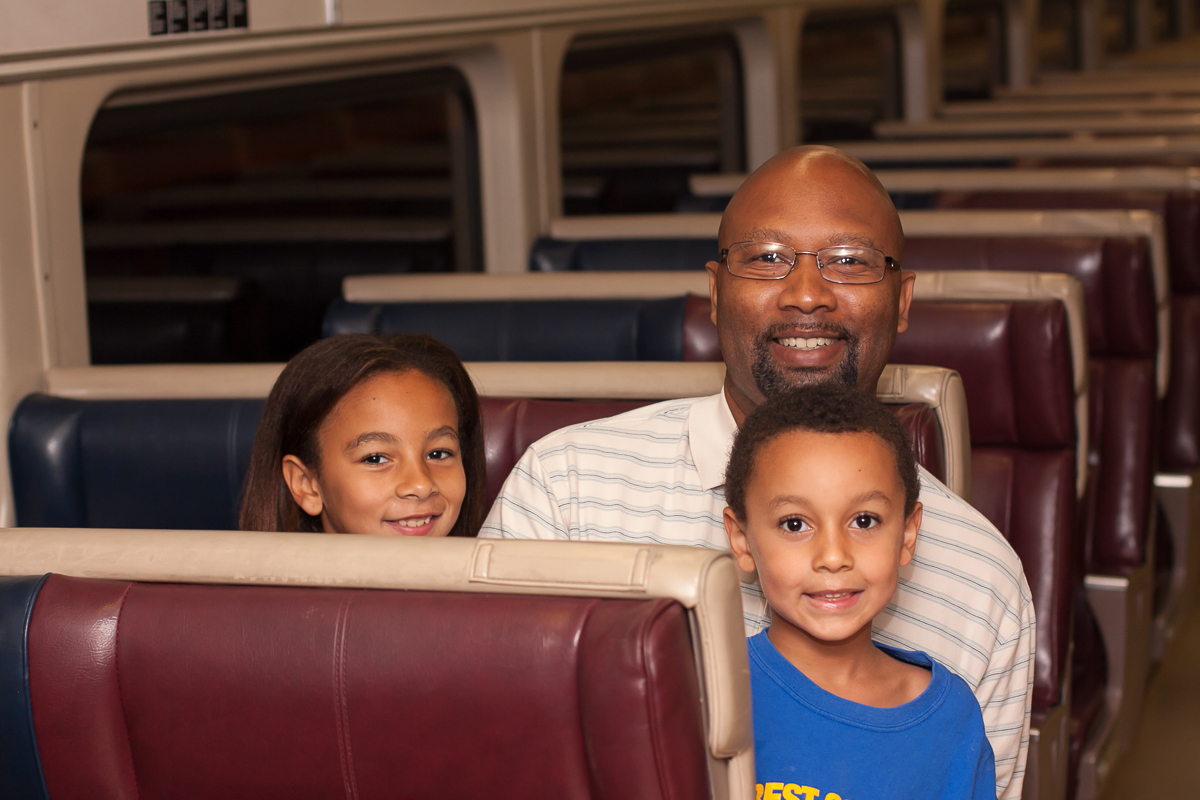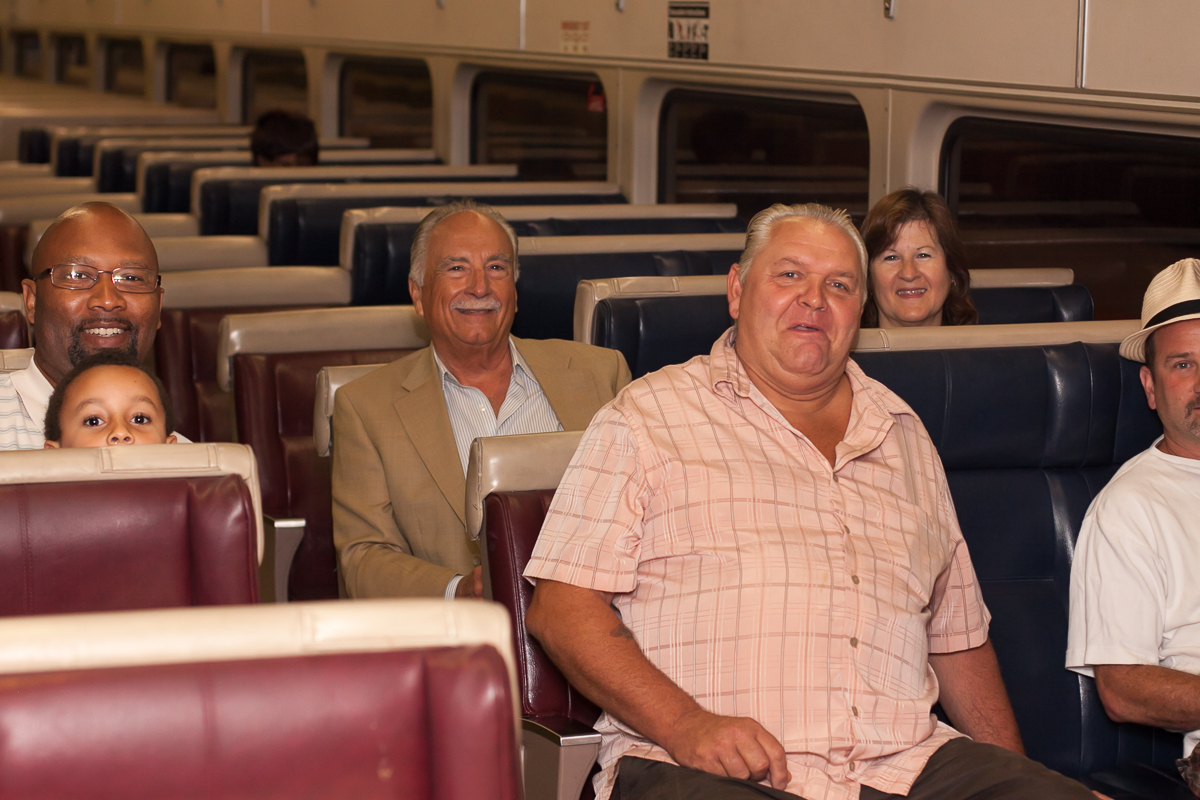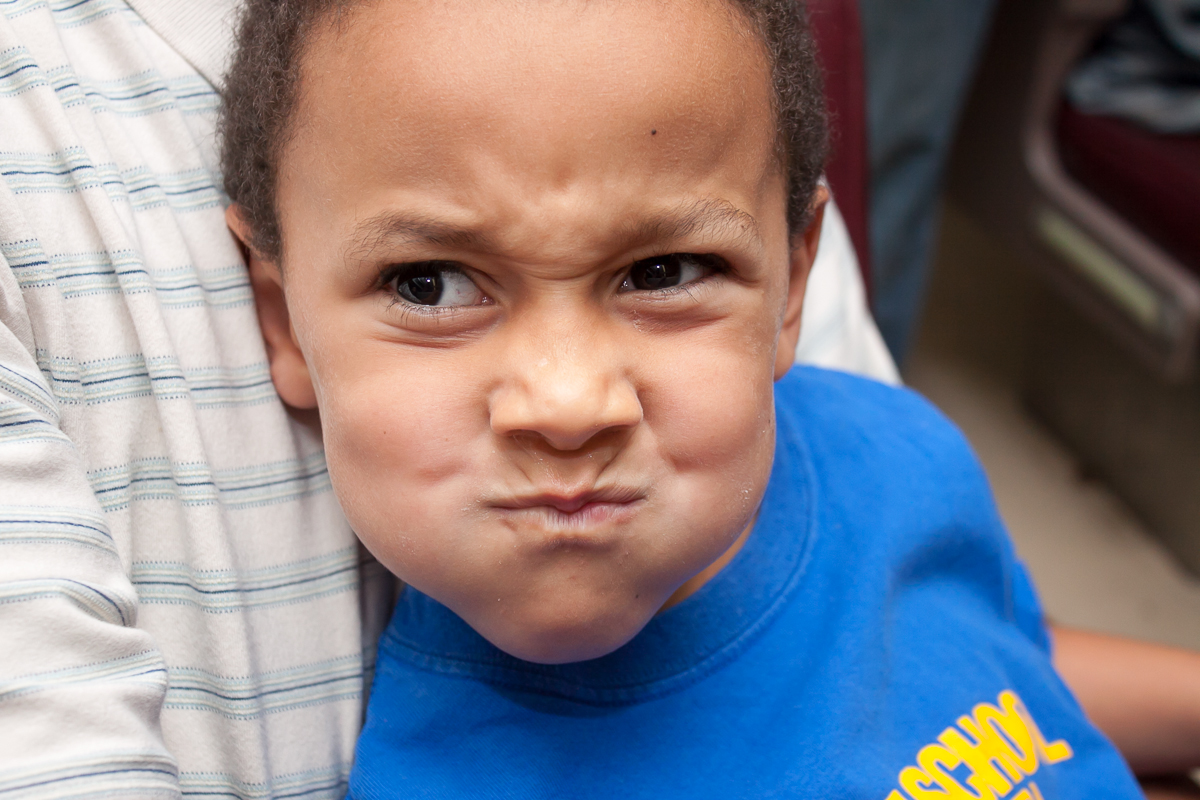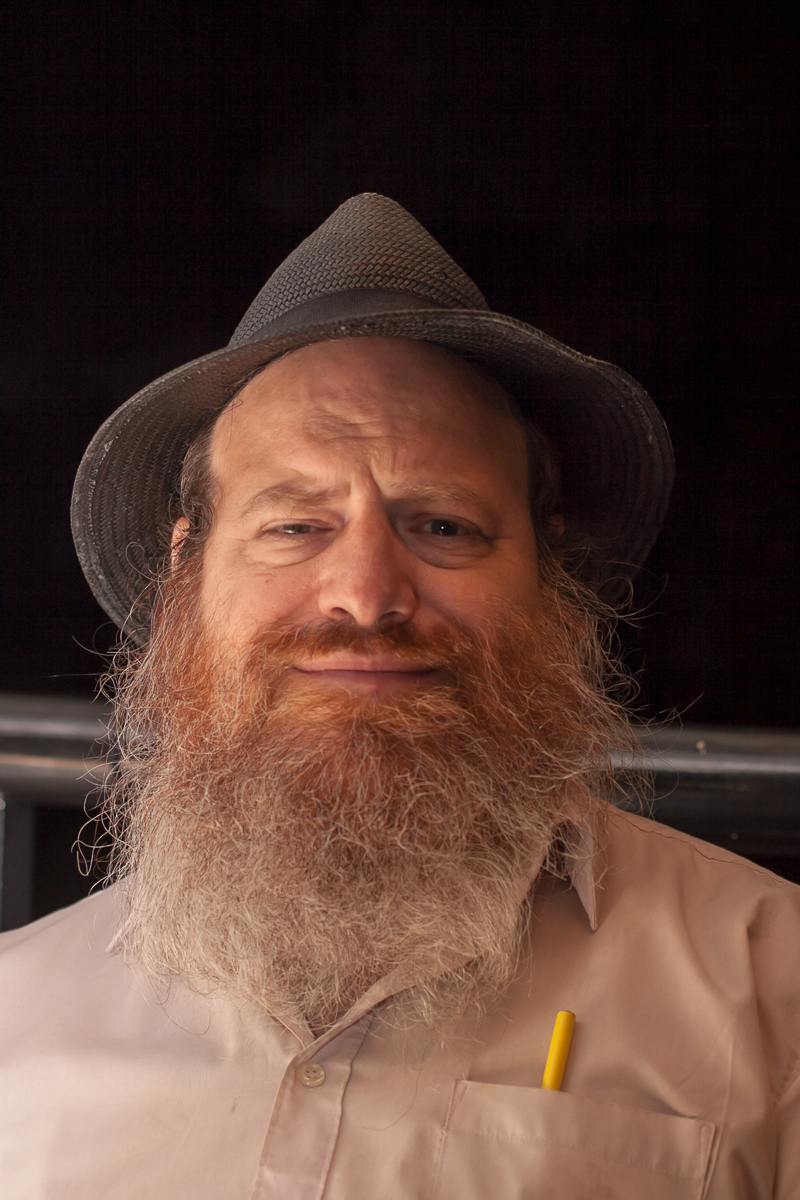 Flume
Here is an update that Flume emailed me at 1PM today
"I was thinking of asking for a ride back. Boy I'm doubally glad I DID NOT. I was first off & on ON THE OTHER SIDE on the 5:35 from New York City. (the only train that makes EVERY STOP Weekends & Holidays only) One other got off none got on. I got a picture on the train with the West Haven next sign and on the other side of West Haven Platform So I'm first on and first off on BOTH SIDES!!!!!!!!
While in Milford, I got a picture with the famous flashing stop sign. It flashes as beyond it is a light and many cars miss the sign and bad crashes occur. Some municipal workers were taking away barricades at took a picture of me with the sign. I'm glad I did not ride to Stratford because of this.
I wanted to do this at Fairfield Metro but I had Yeshivba and Rabbi Felt that came first.
I was also first on and first to pay fare a Jamica-van Wick on the E line on December 10th 1988.
Before that the E went with the F to 179th street" – Flume