My travels within the city of New Haven have brought me into relationship with many people who have seen issues that others complain about who have decided that the course of action they need to pursue is to do something rather than continue to complain. Many are not sure what to do but they get up and begin moving anyway.
Jesse Hardy and his crew over at JHOP (Jesse's Homeless Outreach Project) are an example of not complaining but instead doing.

The JHOP team
I have had the good fortune to experience some of what JHOP has done in the last year including Haircuts for the Homeless on the Green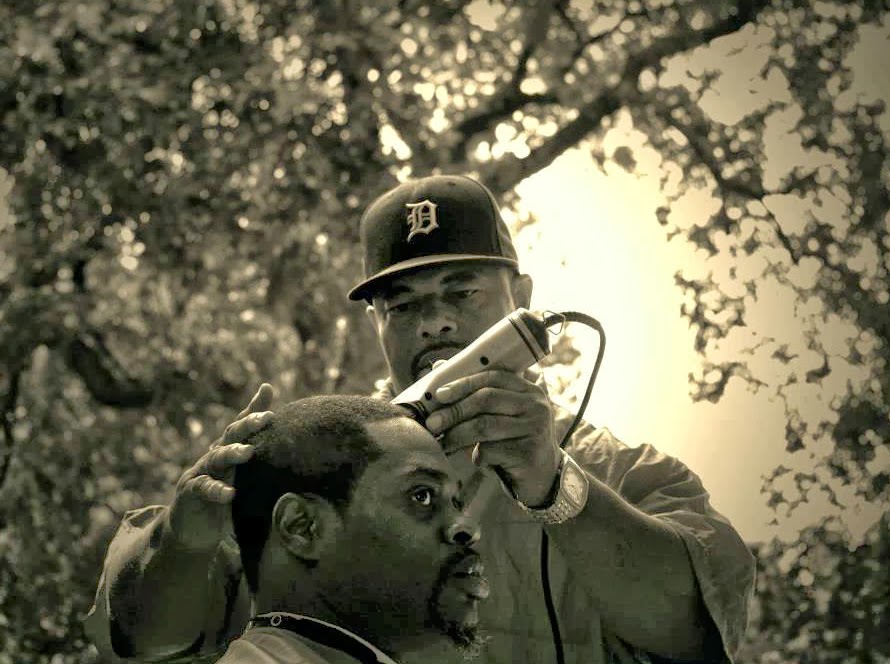 Dexter the Barber gives his day off to cut hair for the homeless on the green.
I was astonished that Jesse and the team could pull that off. Jesse has bigger plans. He began talking about doing a huge cookout for the homeless and getting enough in donations of clothes and materials that the homeless could come and shop for free like going to a department store. From that came the Extravagant Cookout for the Homeless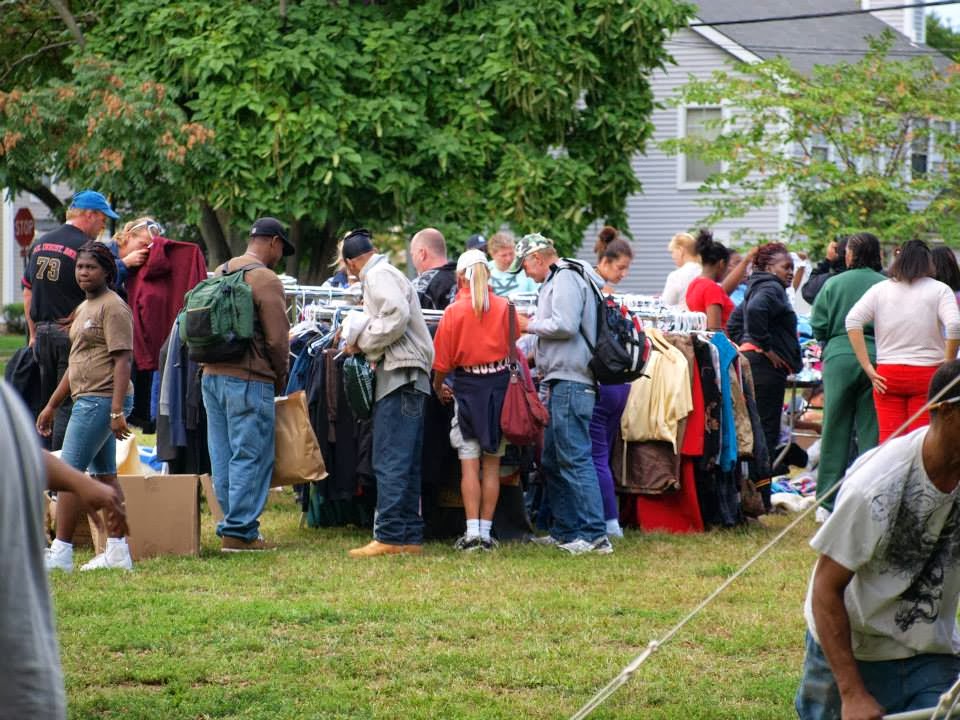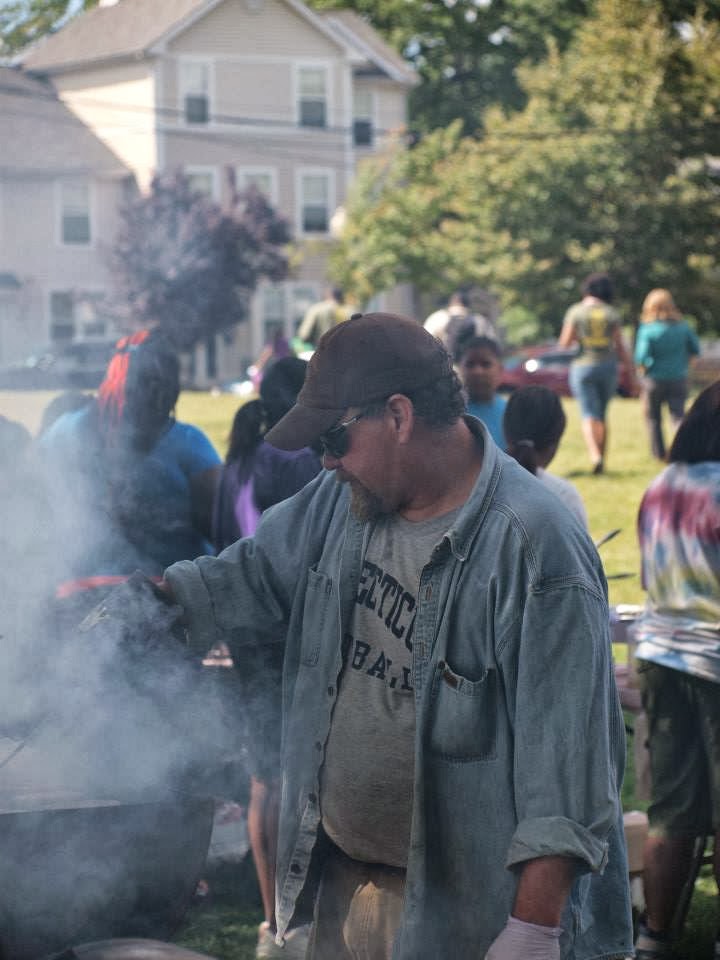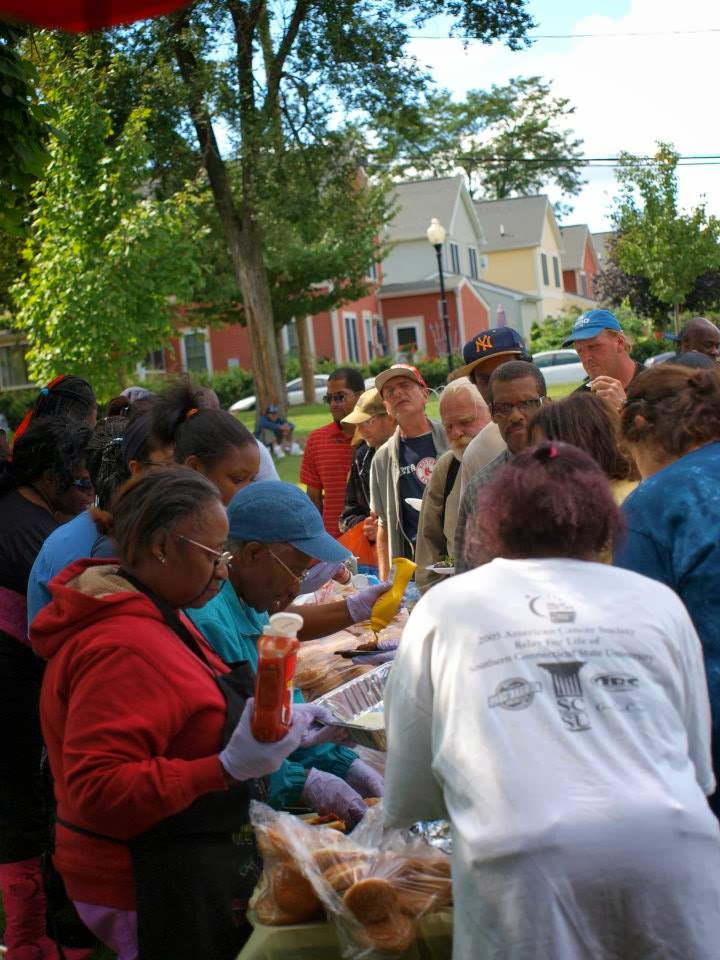 In truth though, it was at the first event I photographed for JHOP that I realized that Jesse was a man with a mission. There was no unique angle to the event. It was a simple effort to feed the homeless. In a moment during the event Jesse spotted a man who was in need and words cannot explain what I witnessed as Jesse ministered to and loved this man. Maybe these photos capture a bit of what I watched.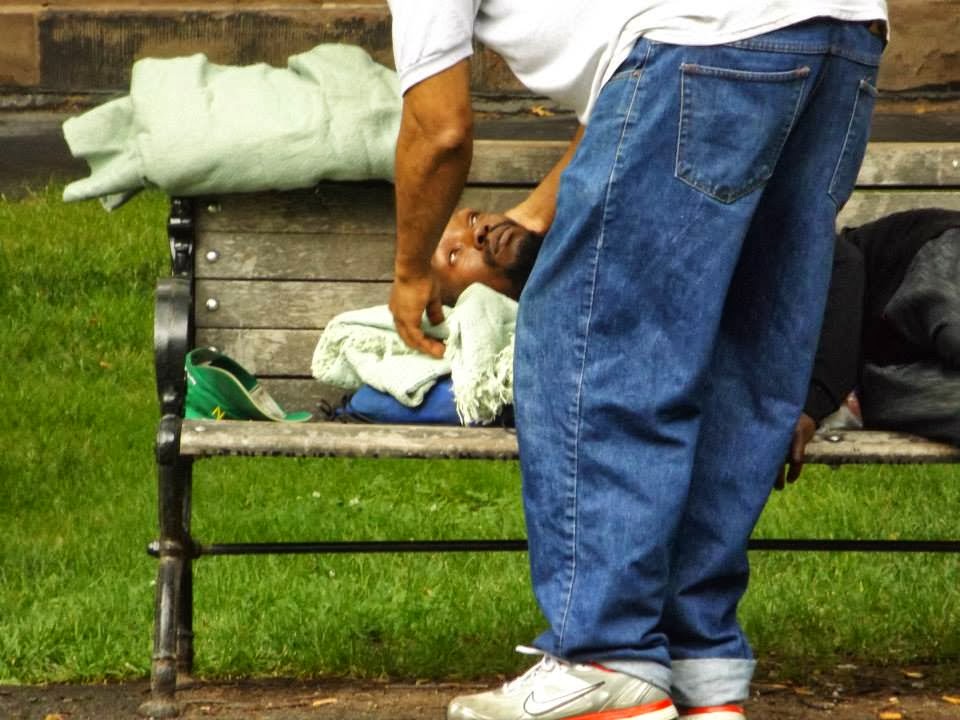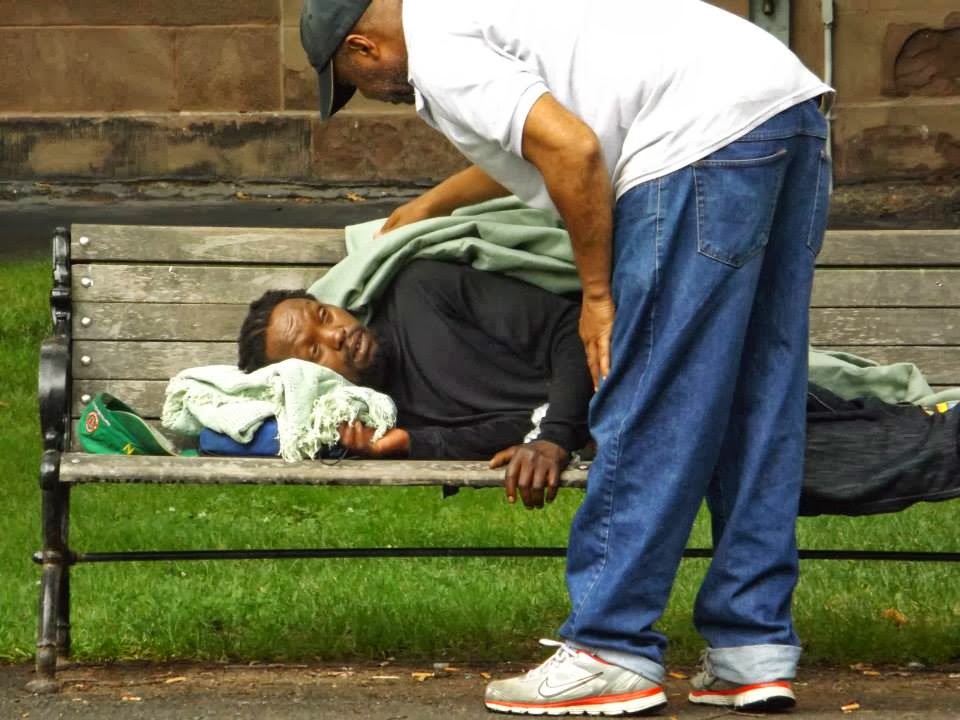 New Haven is a city that has recognized that homelessness is an issue. The city commissioned a report on the issue that resulted in a ten year plan. As we approach the end of that ten years Jesse, who has experienced the realities of the issue, and his crew question whether we are actually reaching our goals. Through their efforts they have put a face on the issue and made us more aware of the real people not the caricatures or stereotypes we normally speak about. We meet people of all kinds through Jesse. People who work every day, people who don't, people who don't and want to, people who have serious issues, and families – real people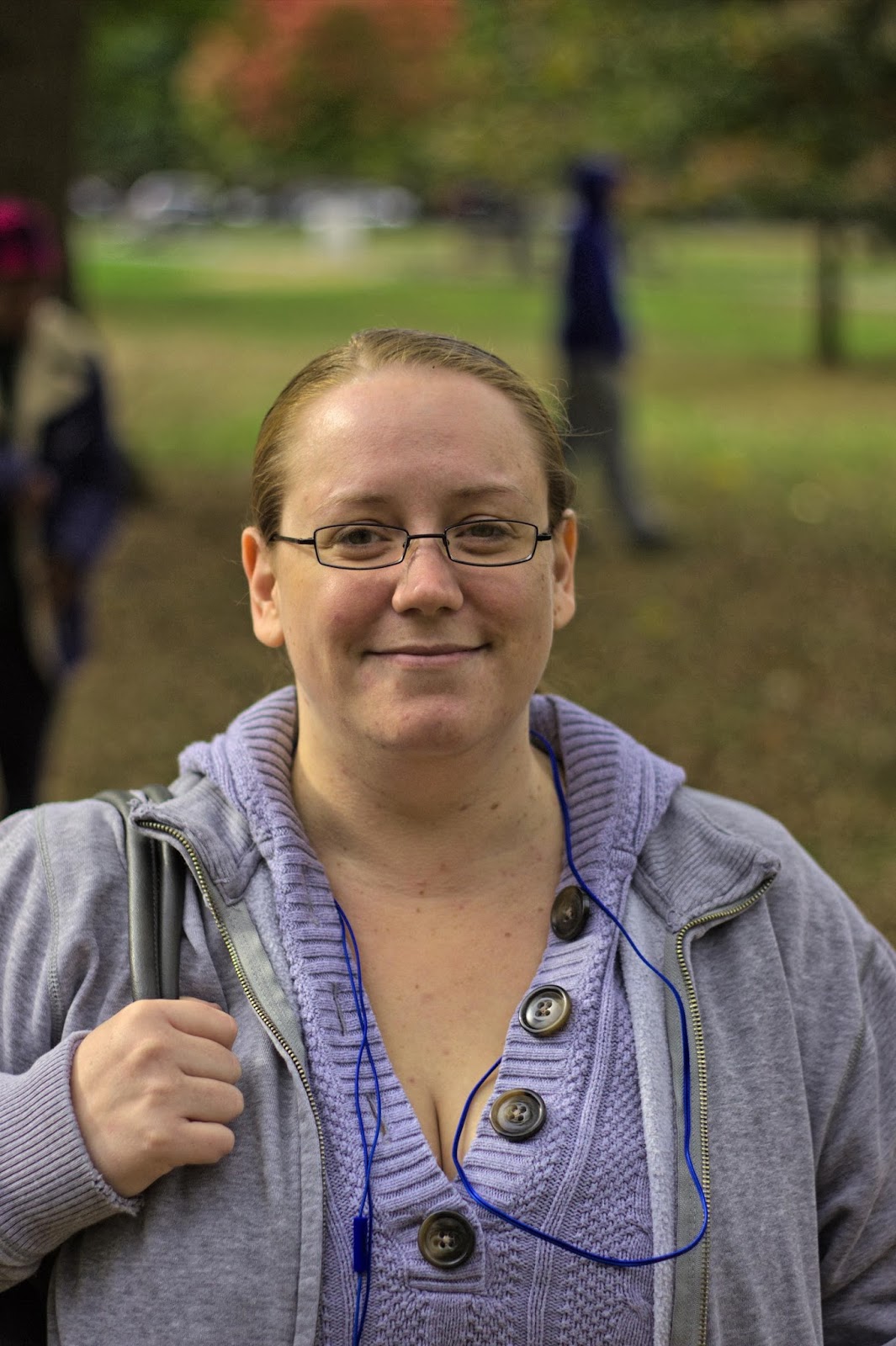 Life turned upside down. She is fighting her way back.
700. At any given point in time 700 is about the estimated number of homeless in the city that number increases when you add in persons in homeless families with children. The mission of JHOP is to eradicate homelessness as an issue and their impact is growing. At each of the events I have attended I have watched the support grow. Donations have increased. Volunteers have become consistent.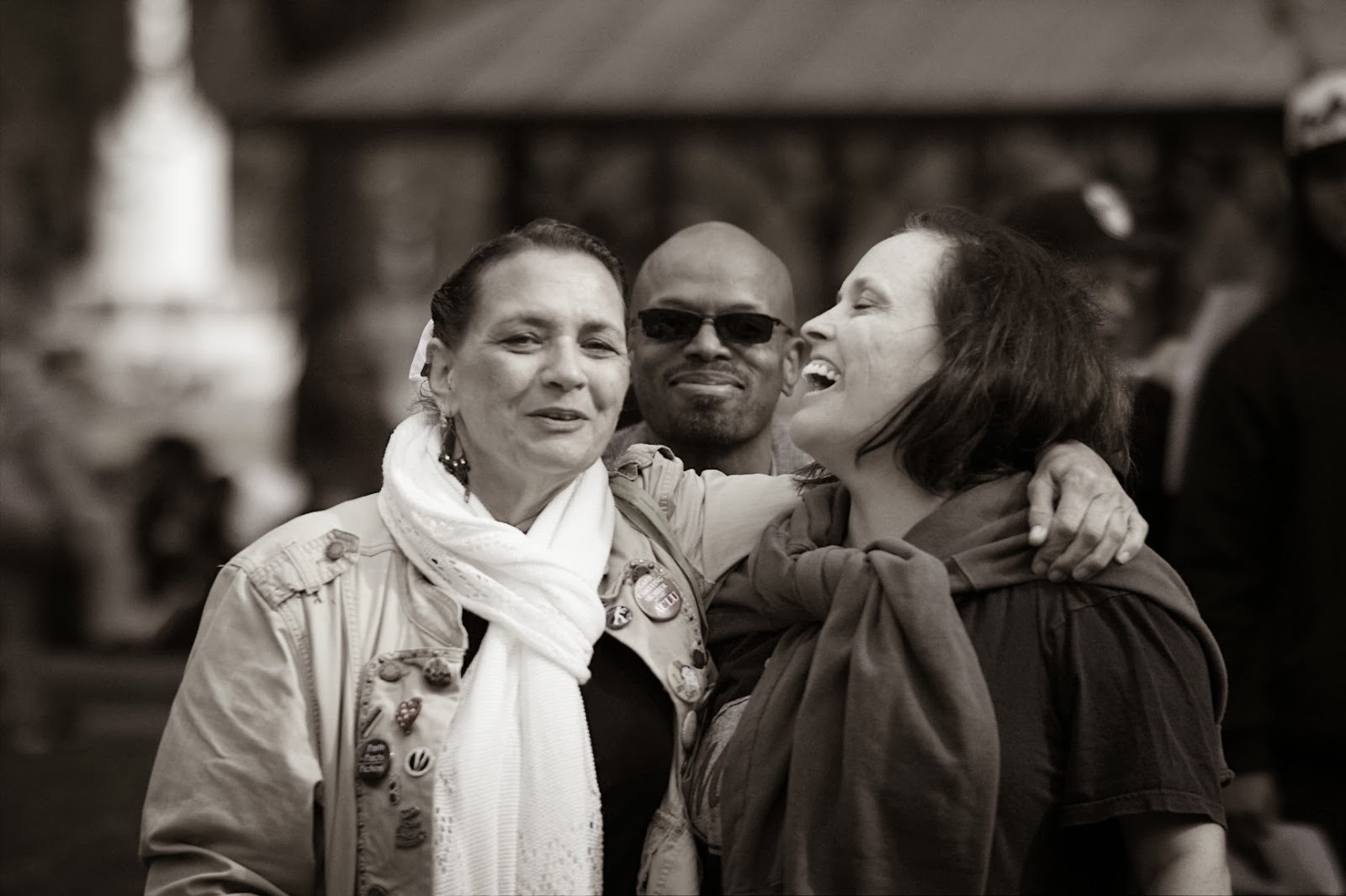 Dawn and Greta have become consistent volunteers. Here they are photobombed.

The event began with a prayer circle. That is not unusual. As you observe though you notice when the prayer starts there aren't the usual people on the periphery looking uncomfortable. Maybe that is because they don't push it on you. Maybe it is because of their work loving others. And maybe it is not to be explained.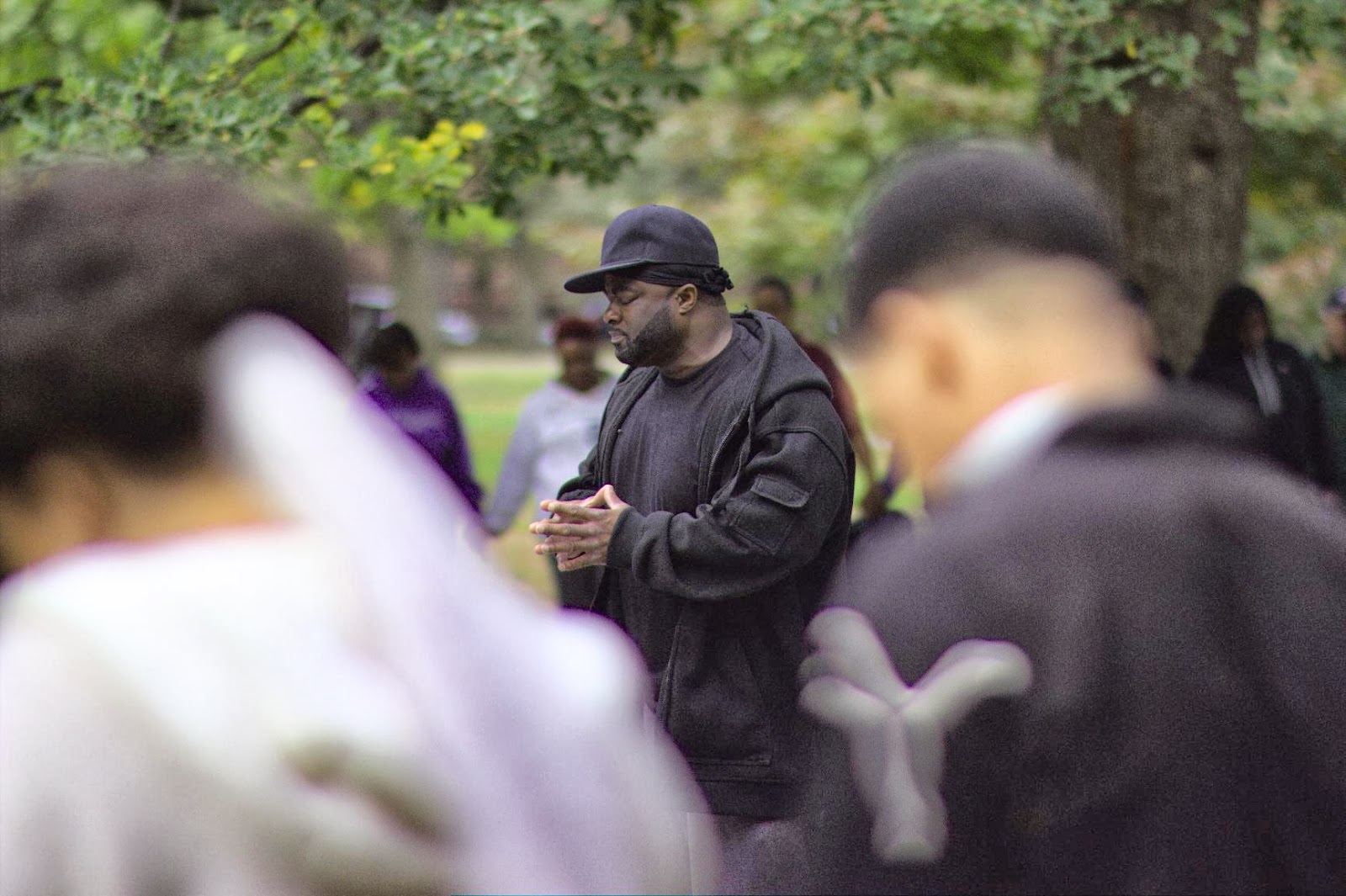 Jhop is not just about feeding and clothing the homeless. They are guided to change the situation. They have many ideas and initiatives. There is talk of a program to give tokens in exchange for work (the tokens have a certain redeemable value), they signed up people for I.D.s on Saturday and there are major talks going on with partners that will lead to big things in the future.
Help JHOP:
Start Community Bank
299 Whalley ave.
New Haven.ct
06511
Make check out to
Jesse's Homeless Outreach Project
C/O
James E. O'Brien
Bank Manager
For additional photos see JHOP Full Set