I love New Haven. New Haven is the city where I discovered myself. It is the city where I found my voice and how to use it. I have had the distinct fortune of being one of many in this city's history who has used their voice to move issues. My camera is for the eye what my voice is for the ear – it is my tool to tell stories, New Haven stories.
For me joining I Love New Haven is a special opportunity. I love beautiful pictures but I cherish story. My hope is to tell stories here – the stories of the New Haven I see – through my photos.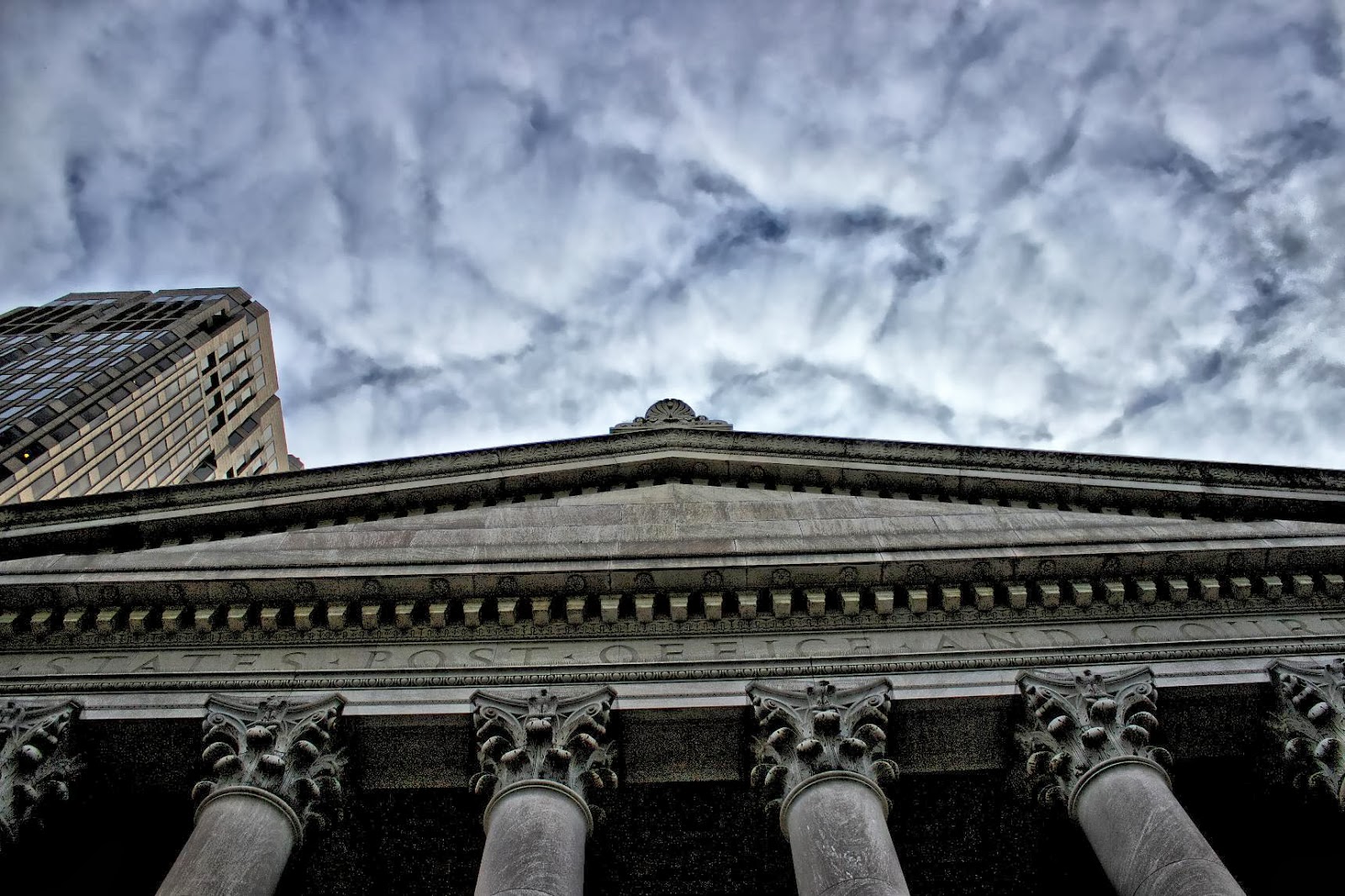 Federal Courthouse on Church Street
Protesters gathered Tuesday morning under a sky covered in clouds to raise their voices in unison with the senators who had spoken out against closing the Women's Prison in Danbury – the sole federal prison for women in the northeast.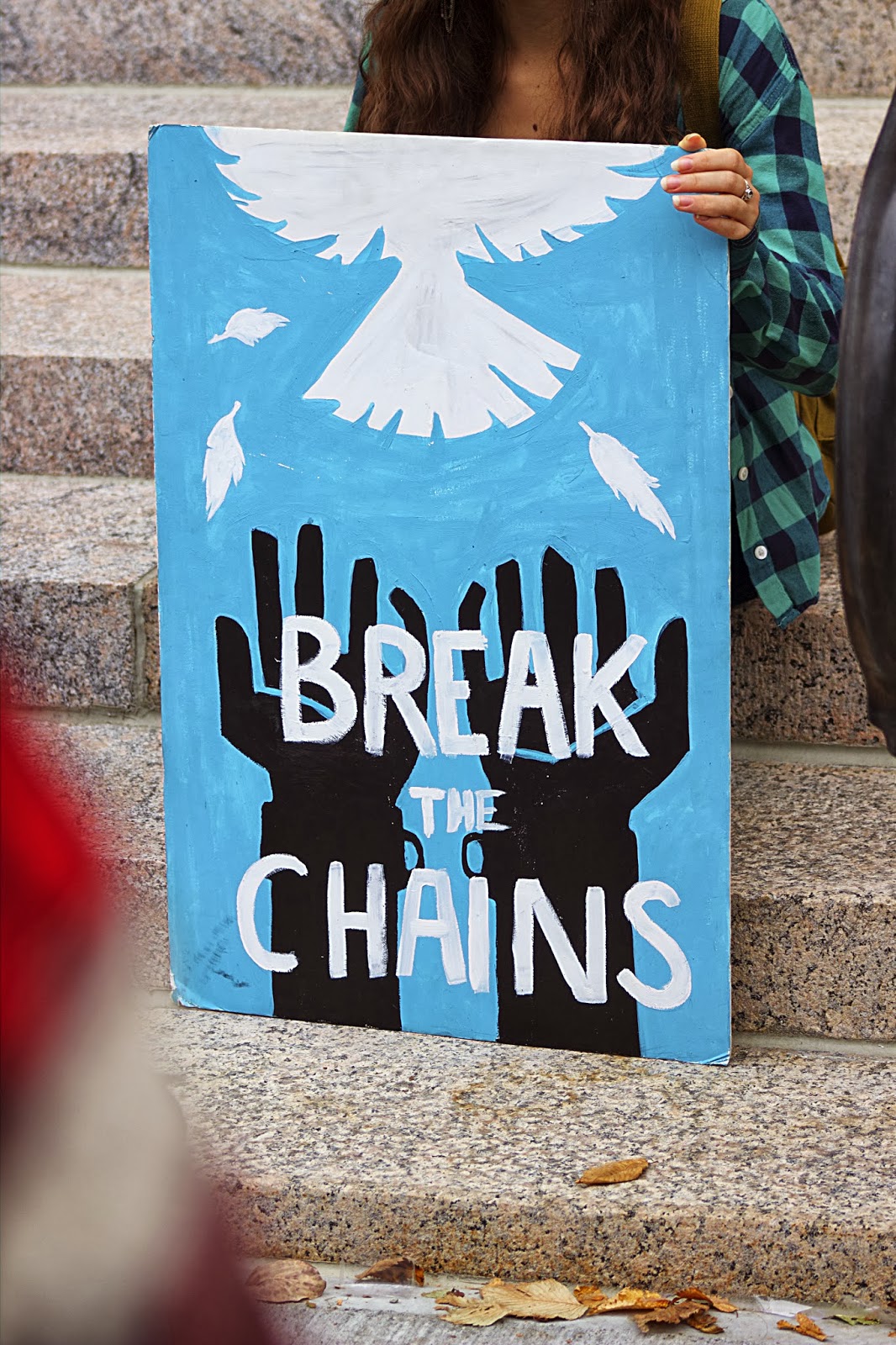 Break The Chains works to end Prison Society
Protesters brought with them signs, their concern for others and their voices which they raised together as they chanted at the foot of the courthouse.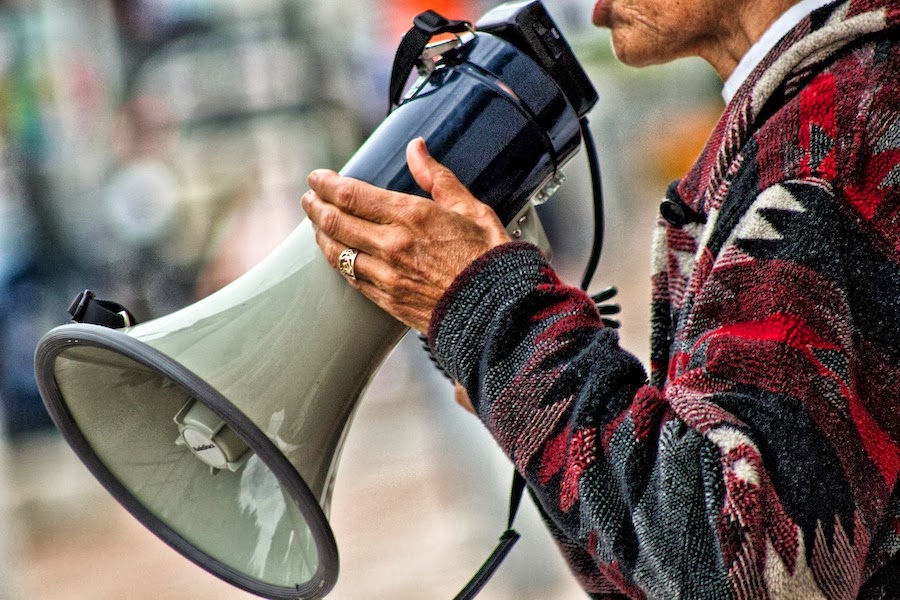 The bullhorn is the quintessential tool of the veteran protester. In New Haven it is not a rare sight to see a bullhorn deployed.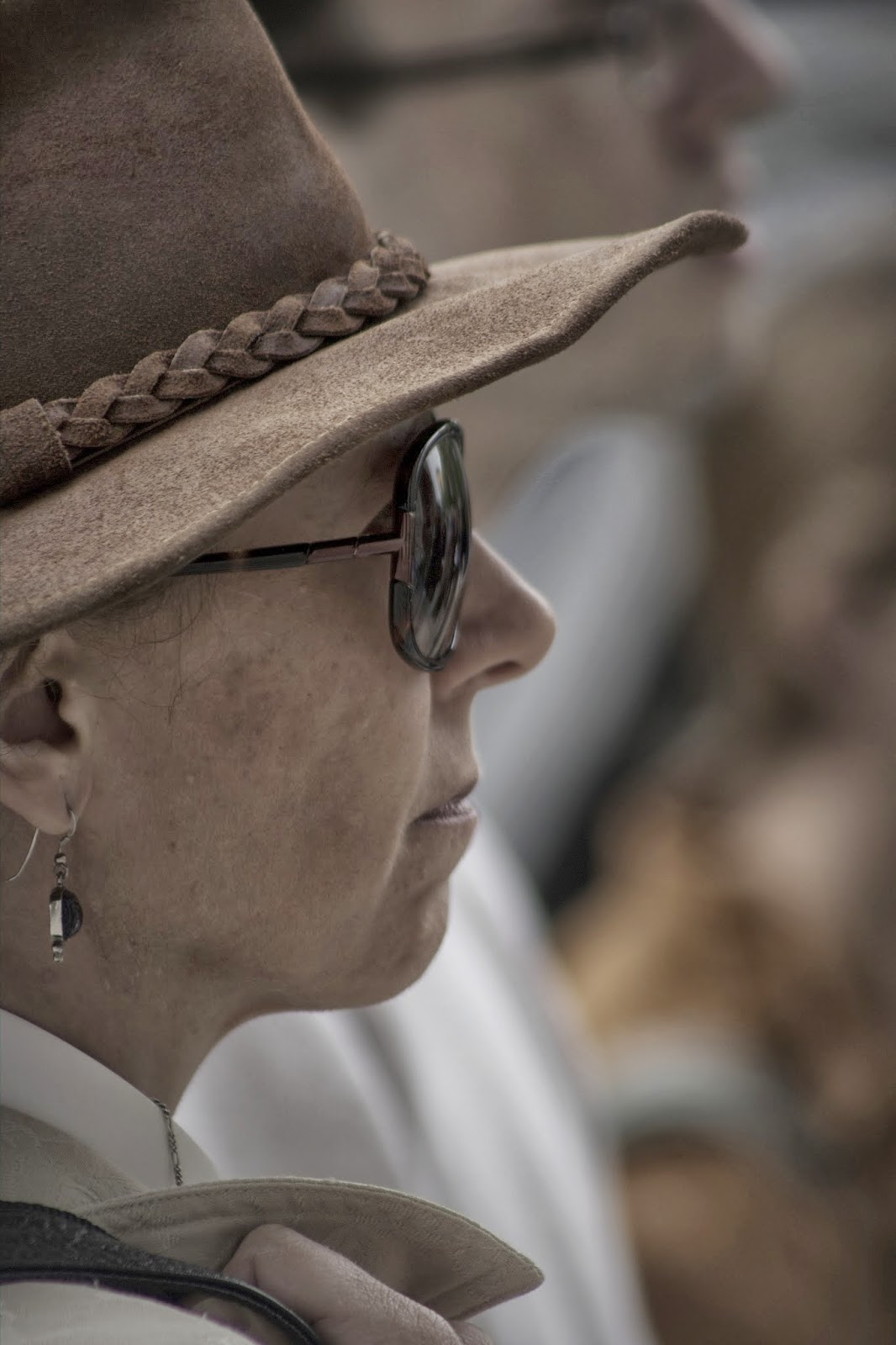 I am an observer. Whenever I attend a march, a protest or a rally I watch the crowd. There are moments when someone steps forward to speak and the crowd dangles on her or his every word. Those are beautiful moments where one person with just their voice demonstrates the power to change the world.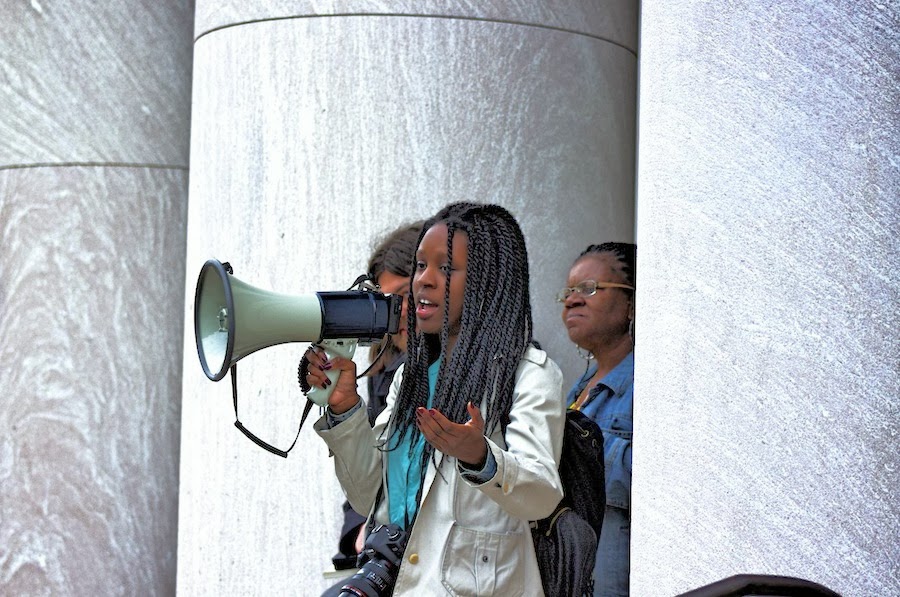 Nia Holston -Student/Activist
The class of activists in the city is constantly replenished with students from the universities that pepper New Haven. New Haven is a training ground for activists. Here student and activist Nia Holston speaks about the importance of the women's prison and introduces other students.
People listen as the speaker educates the crowd.
Walking by a protest or rally in New Haven you cannot by simple observation know what the issue is. Crowds are diverse…no single race…no single gender…no one age group.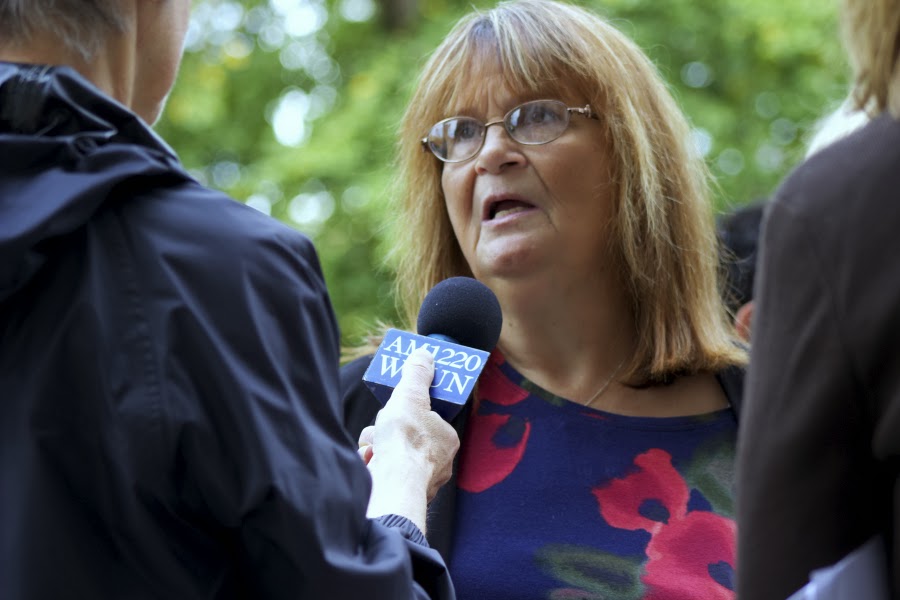 Beatrice Codianni – Editor, Re Entry Central
Beatrice Codianni who spent time in prison and is editor of Reentry Central understands the issue in ways that most of us do not. She speaks with Melinda Tuhus about the importance of New Haven's voice in this issue.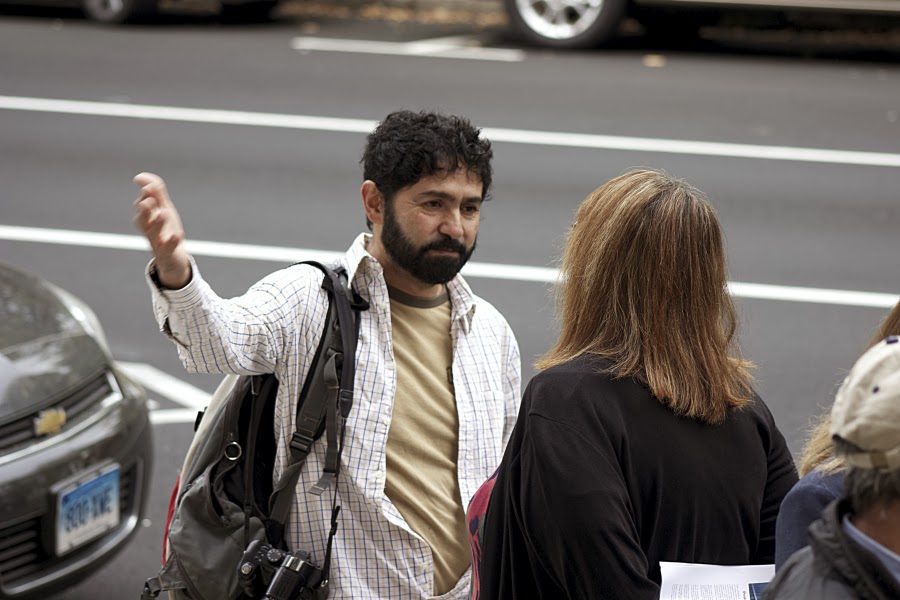 Beatrice and John Lugo discuss the issue.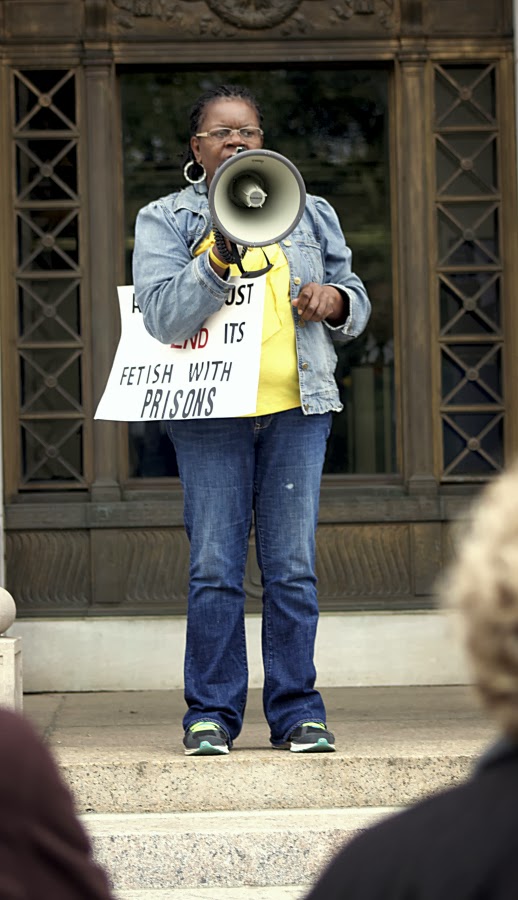 Barbara Fair
Some people are moved to speak up by their circumstances. Some dabble in activism for a while. For some it isn't what they do…for them it is who they are. These are the consummate activists. They know the chants, how to dress and have an intimate connection to the bullhorn. They have something else as well and that is a sense of urgency that drives them to do the work between public events when no one is looking. This is Barbara Fair she is such a person – 'nuff said.