A Sparrow Grows In New Haven (pt. 1)
by Mike Franzman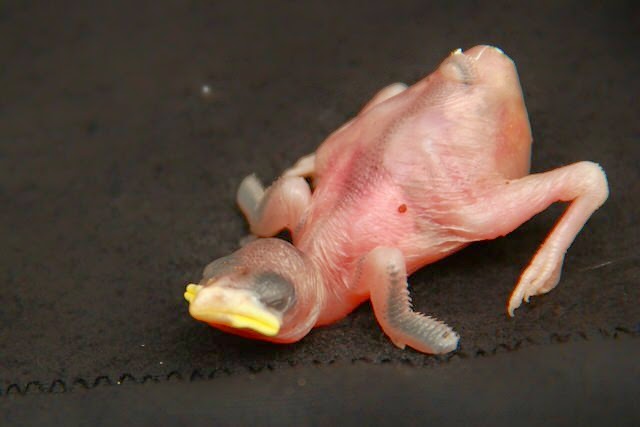 On July 2nd, an abandoned baby bird was found in a flower pot, with no nests or other birds in the area. Born blind and very vulnerable to predators, it was necessary to take it in to keep it warm, and fed.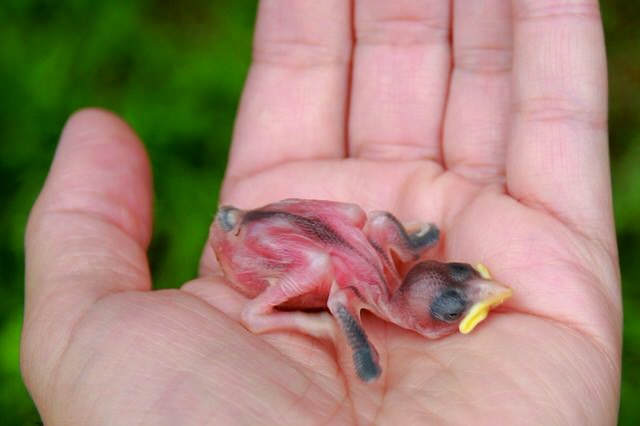 Day three of its life, as we continually keep it warm and fed. Immediately after this photograph was taken, we returned it to its warm, fleece-lined bed.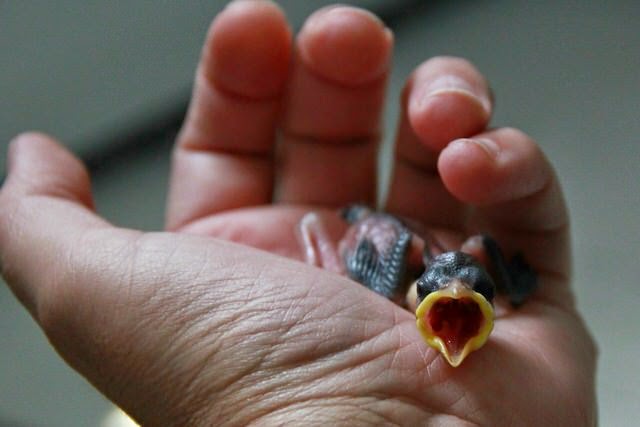 If you lightly touch its head, it will gape for food, allowing feedings of baby-food with a medicine dropper.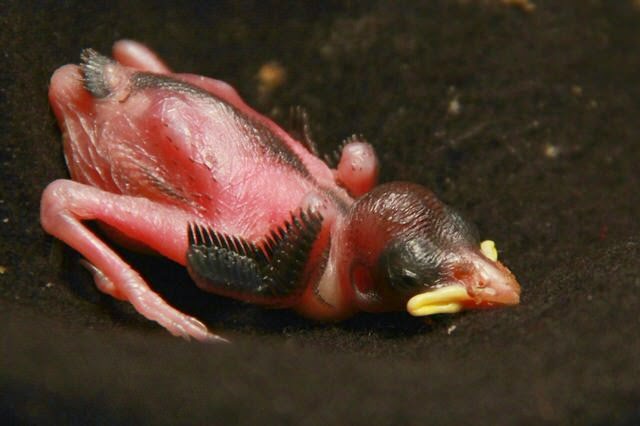 On day five, its eyes have begun to open, and pin-feathers are now sprouting on its wings.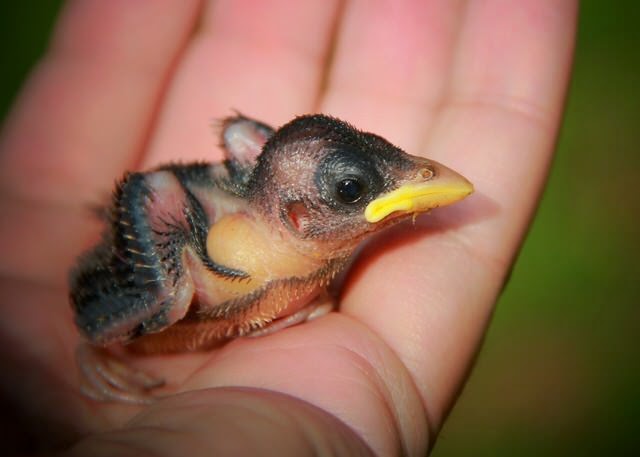 Taken on day eight, this photo shows the bird's full crop (an expandable area on the side of the neck that fills with food).

You can also clearly see its ears, since it still has no head feathers… but its eyes are fully open!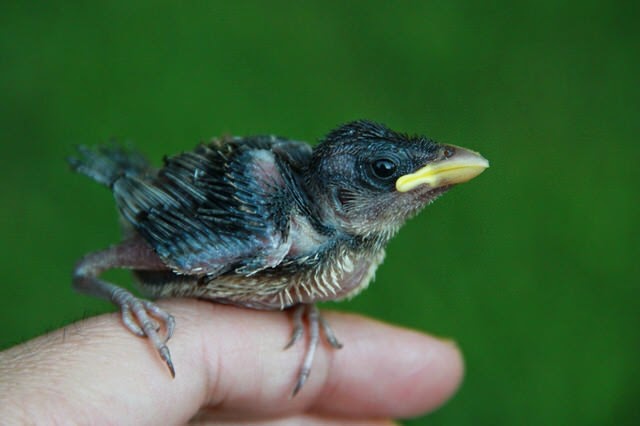 On day ten, this baby bird is able to perch on a finger, likes to flap its wings, and still needs to eat every half hour.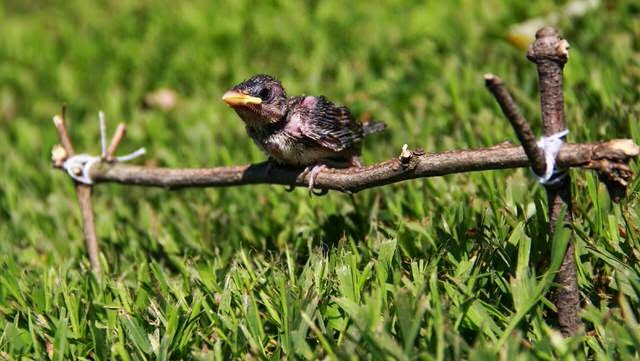 On day eleven we brought her outside for some sun and branch-perching practice, at a relatively safe height
Learning to exercise those little wings!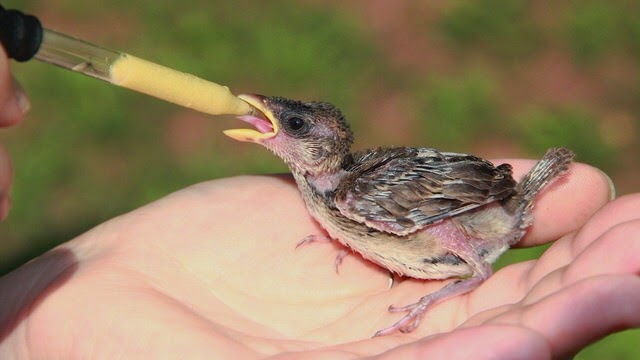 Growing up so fast, but still requires that eye-dropper full of various baby-foods at regular intervals.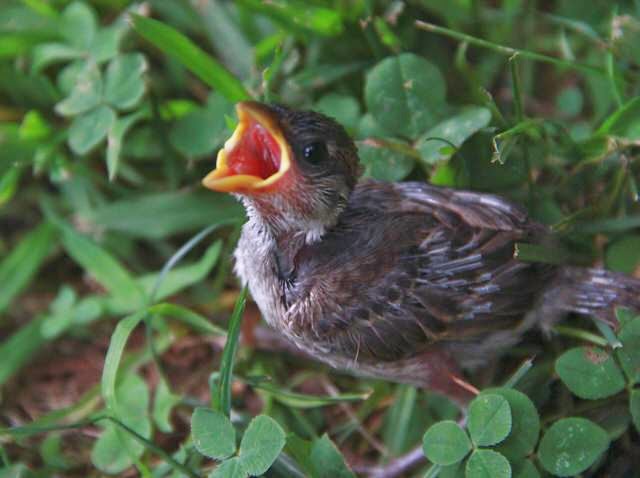 Day thirteen, getting a little fresh air and sunshine outside, though we still mostly keep her safe & warm indoors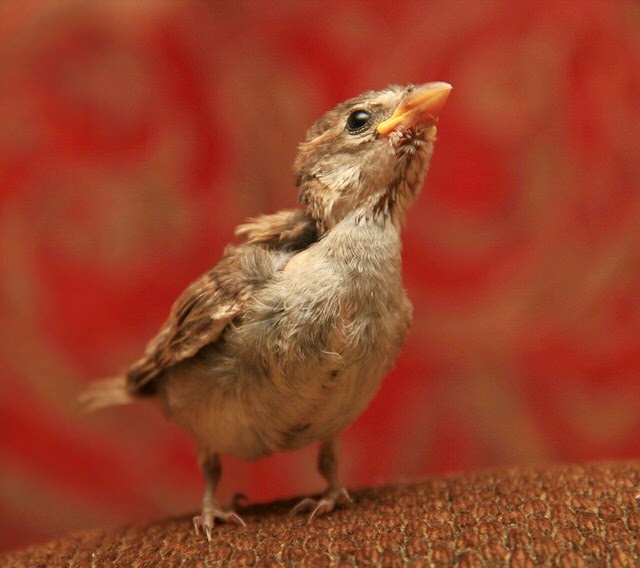 Fully feathered by day sixteen, she is now obviously a sparrow, and enjoys exploring the house.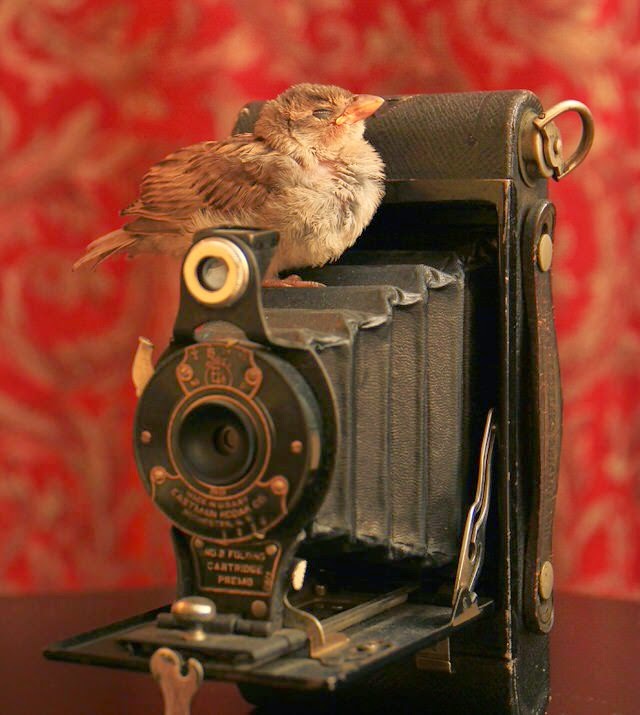 Now able to fly around the house, she likes to land and nap in fun places…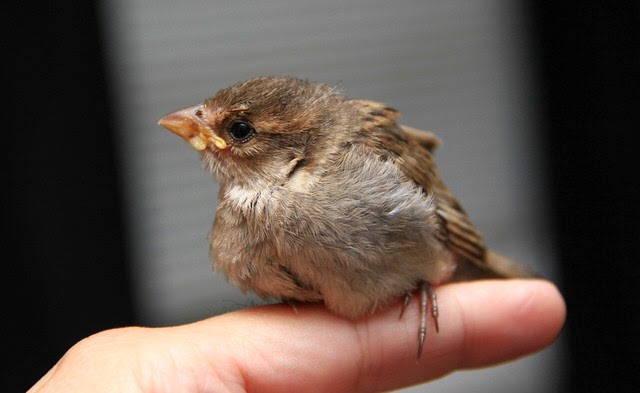 Covered in soft, downy feathers on day twenty-two.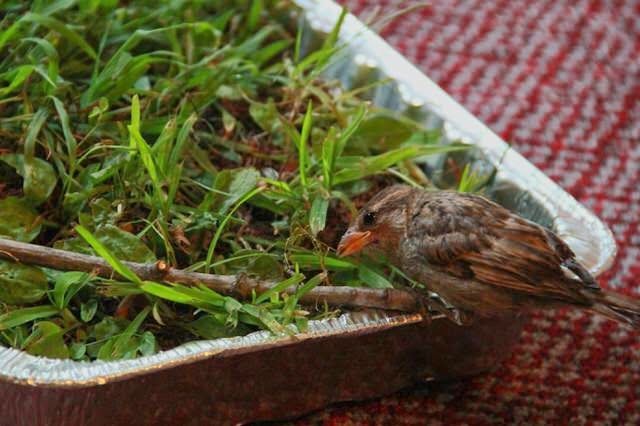 On day twenty-eight, she's learning to peck, and beginning to pick up tiny seeds on her own, though still needs to be hand-fed.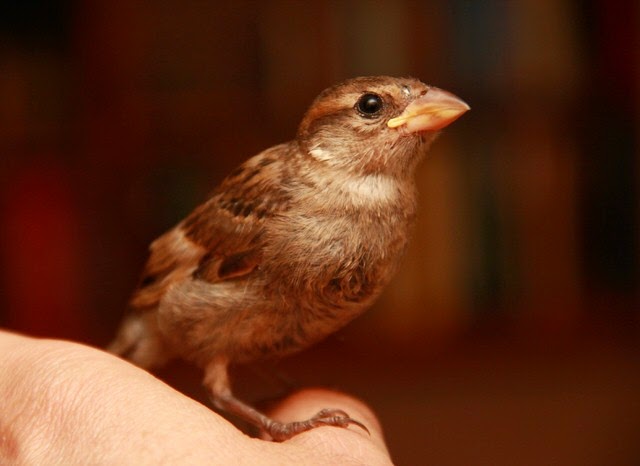 Day 32: Now that she flies well, we must help her decide if flying around outdoors will be a good idea…

Will she fly away instantly, never to return? Will she be able to communicate, navigate, and fly back to us?

Tune In Next Friday, for pt. 2 of
"A Sparrow Grows In New Haven"
All Photographs © Mike Franzman