Taphophilia – noun
a love of funerals, graves, cemeteries
"My obsession with epitaphs began in 2001 when my friend Natalie took me to a local cemetery to see the famous grave of "Midnight Mary." And so began Ryan's passion for cemeteries and epitaphs resulting in his recently published book, Taphophilia: A collection of Connecticut Epitaphs. The seeds for this passion were planted perhaps earlier – his grandfather was worked at a cemetery and Ryan would visit him. His passion is clear as he related stories from cemeteries all across the state.
"Death is a debt of nature which I have paid and so must you" so says the epitaph of Captain Josiah Hart. Waiting Sickness, lightning, drowning, and other fates awaited those who already passed and detailed in this collection.
Contact Ryan Bond or visit his online shop (scroll down) if you are interested in getting a copy of Taphophilia in time for Halloween.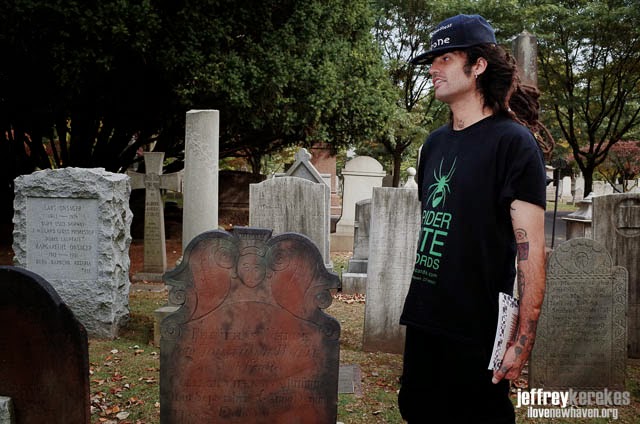 Ryan is CEO of Spider BITE Records an independent hip hop label and in a horror rap group. He noted that many epitaphs are in rhyme form. "I say that epitaphs are the original 'horror rap' with lyrics about becoming worm food and bones turning into dust."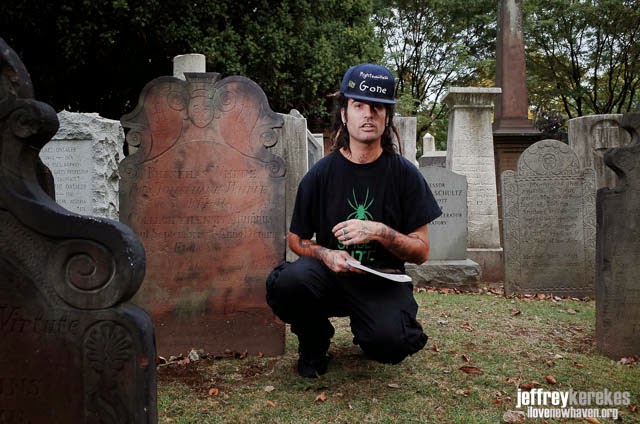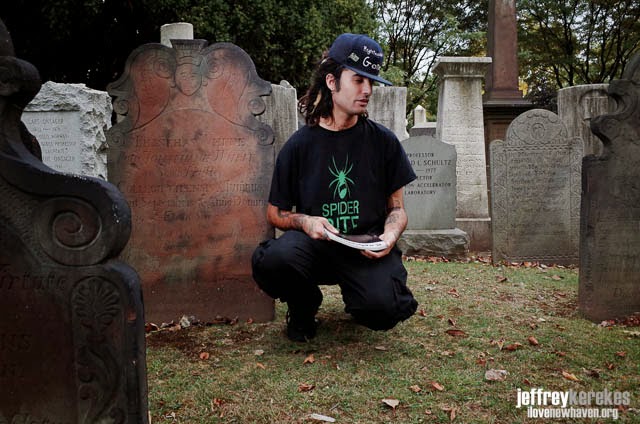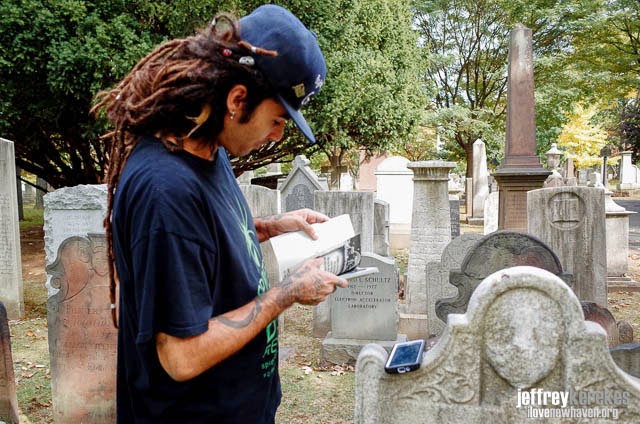 Ryan also has an in depth knowledge or Connecticut Folklore and folk legends.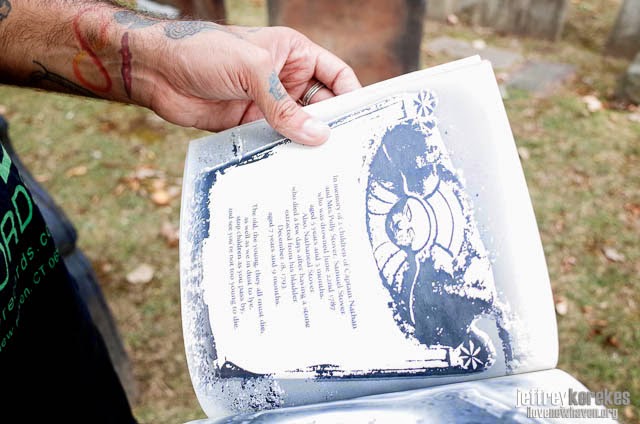 The author worked over four years researching, selecting and publishing this book.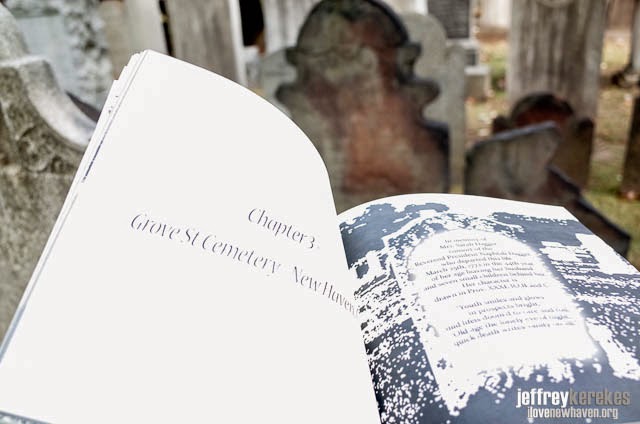 The book explores 19 different Connecticut cemeteries. Chapter 3 is the Grove Street Cemetery, where these photos were taken.