World Famous Drummer Bernard Purdie played select venues in New Haven
over the last couple of years. Here are my photographs of him in the area.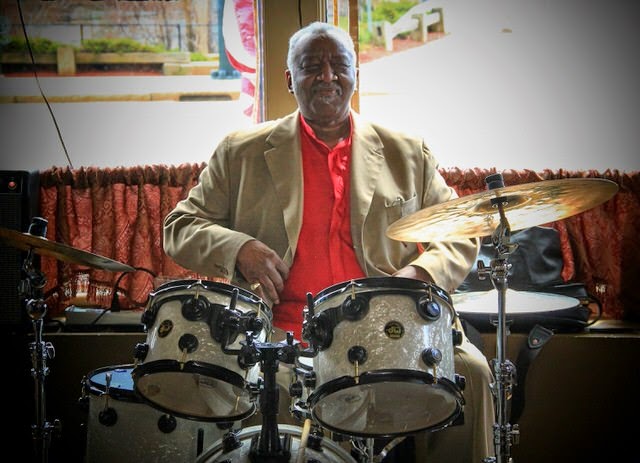 Bernard 'Pretty' Purdie was right at home at Olde School Saloon in New Haven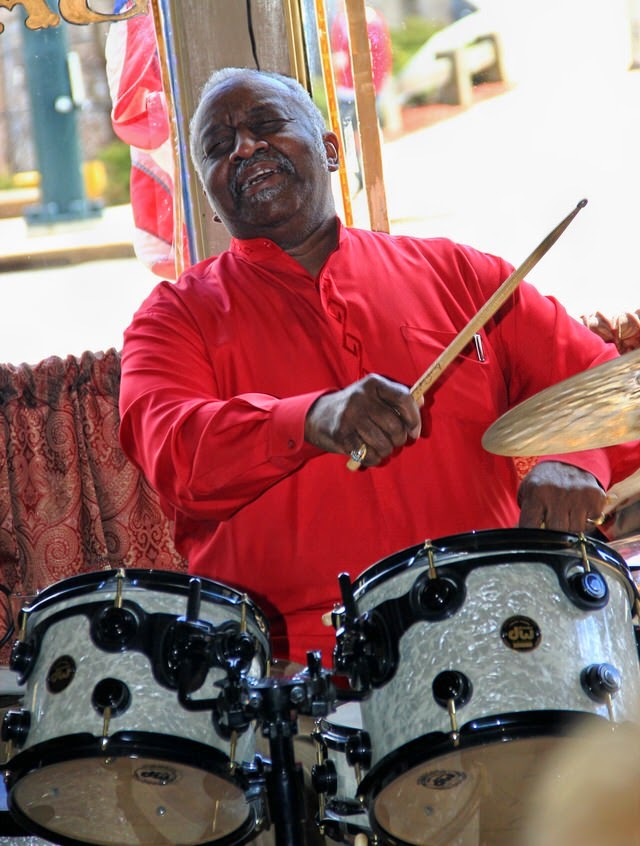 The "World's Most Recorded Drummer", Bernard Purdie, going for it at the Olde School Saloon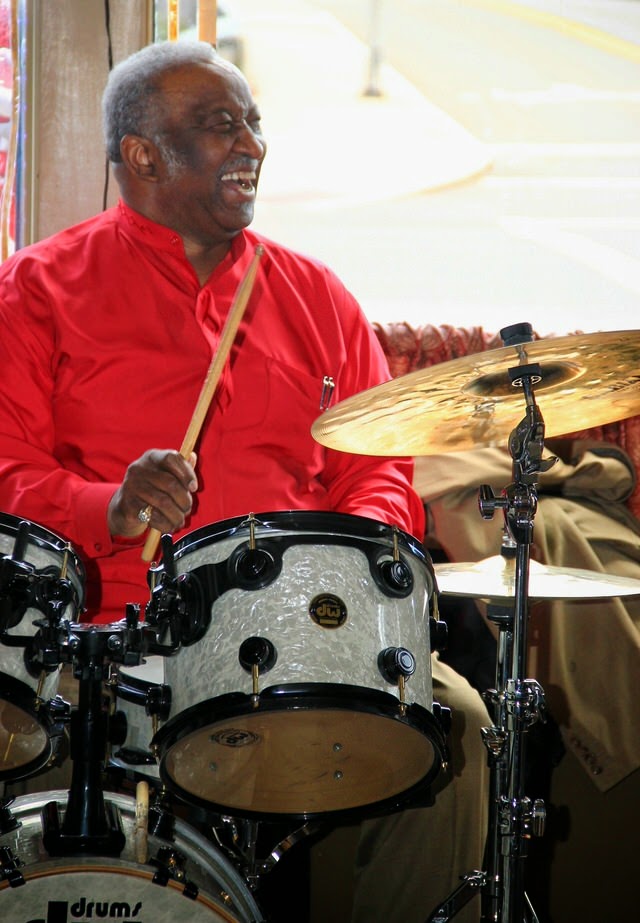 Bernard on the DW Drum kit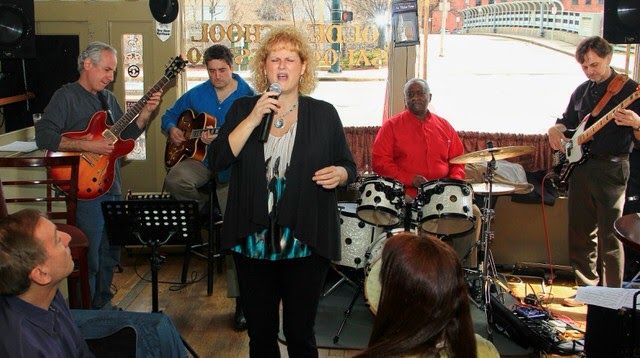 Bernard playing at Gary Grippo's Sunday Jazz Brunch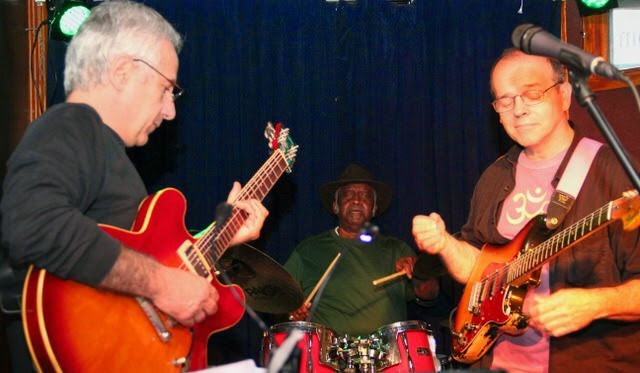 playing at Cafe Nine in December
Bernard playing with bassist Steve Clarke at Cafe Nine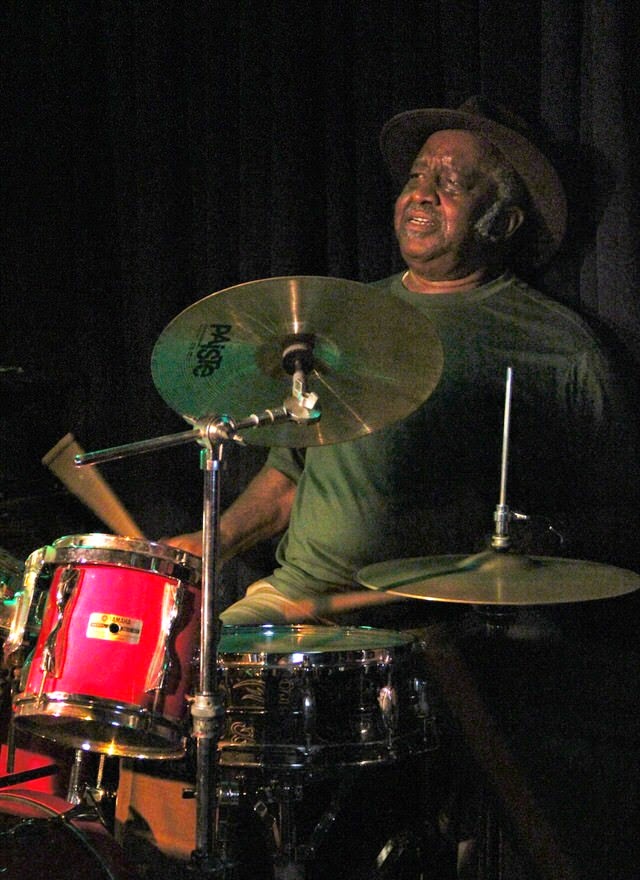 Bernard Purdie has recorded with Aretha Franklin, James Brown, BB King, Hall & Oates, Steely Dan, many more.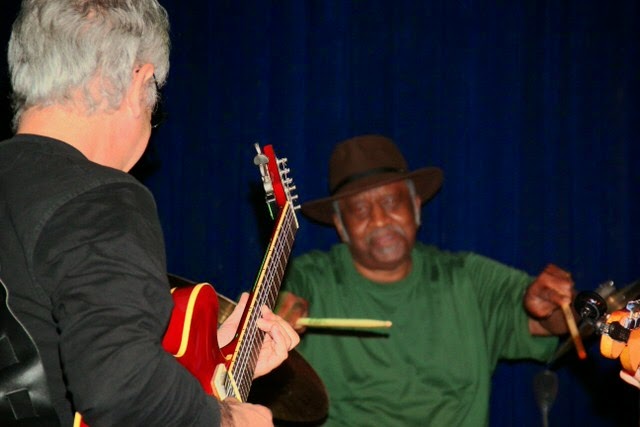 Masterful Improvisation In A Small-Venue Setting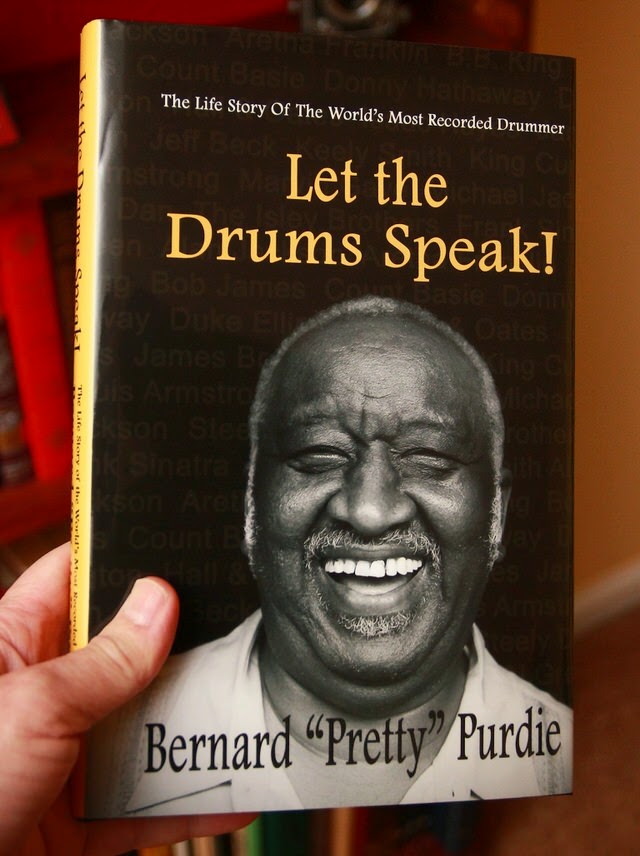 Bernard released his biography: "Let The Drums Speak",

and autographed it at Toad's Place & Cafe Nine.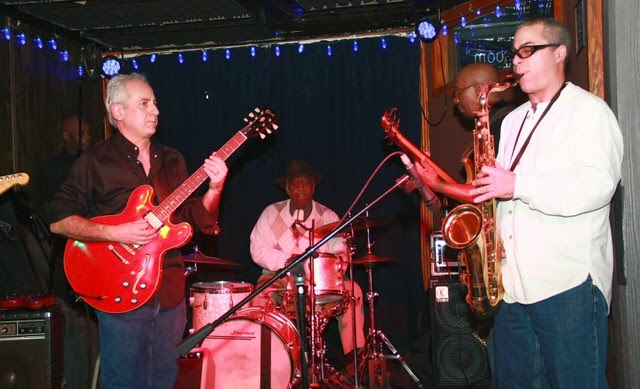 at the Cafe Nine Jazz Jam in December
Bernard on a Slingerland kit at Cafe Nine – he is known amongst drmmers for his "Purdie Shuffle"
Tony & Bernard playing the blues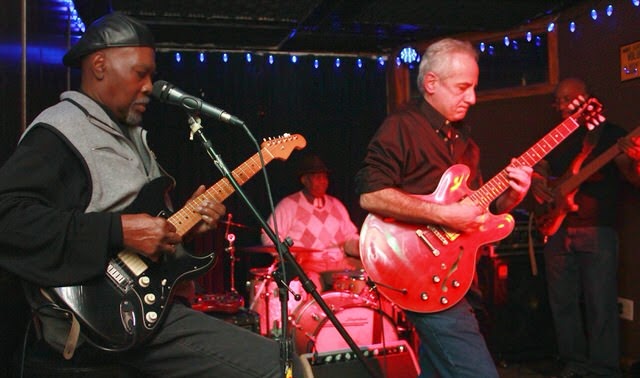 George Baker (L), Bernard Purdie(M), and Tony Di (R)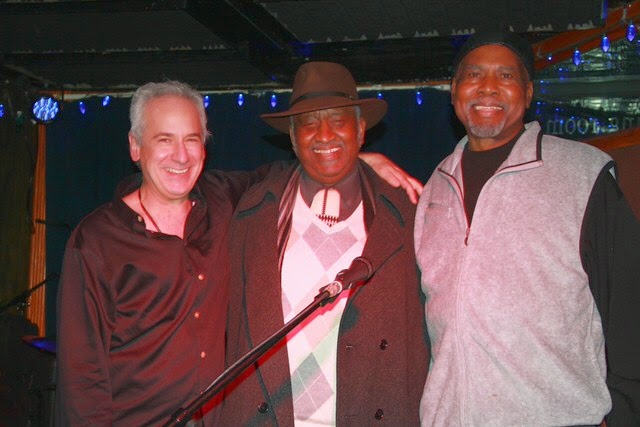 Guitarist Tony 'Doctor' Di, Drummer Bernard 'Pretty' Purdie, and George 'Guitar' Baker
All Photographs © Mike Franzman
(but sharing is enthusiastically encouraged)