Hello world! Hello 2016! This is my
first post to ILNH. I'm excited to bring in this new year and to
contribute photography and short stories about this city I call home.
For my first post I'm sharing some of my favorite photos from
my archive taken in the early morning and late evening. Those
everyday transition periods are special times of the day but they also, I
hope, touch on longer themes and transitions in life. These times are often good opportunities to think about days to come,
people we care about, visions of the past, and dreams of the future and possibilities. So
here you go! Little pieces of New Haven in these reflective times.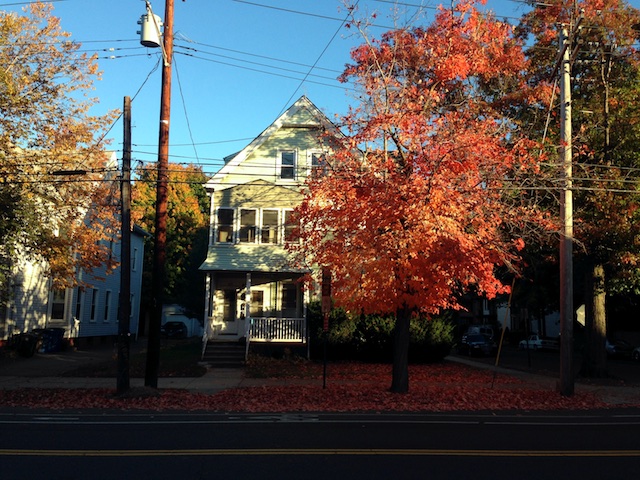 A fall morning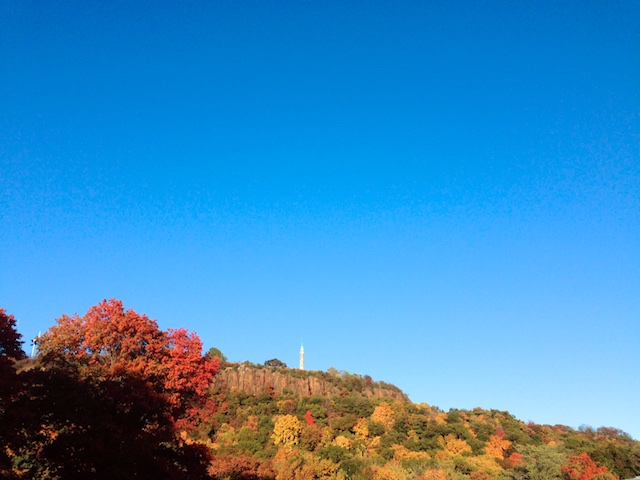 Bright morning from the bottom of East Rock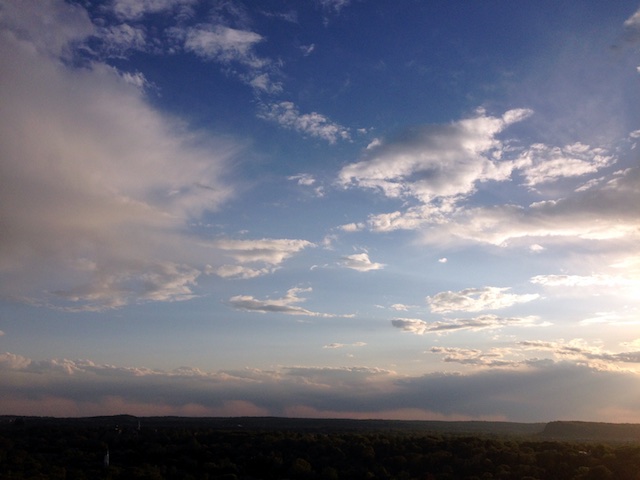 Sun setting over West Rock (bottom right)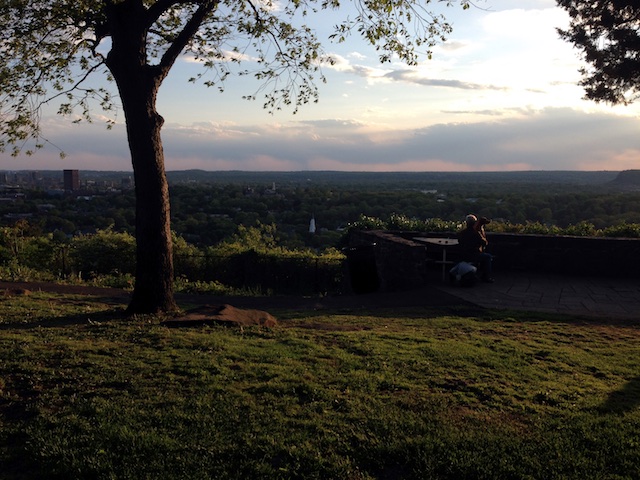 A man and his dog watching the last bit of sun disappear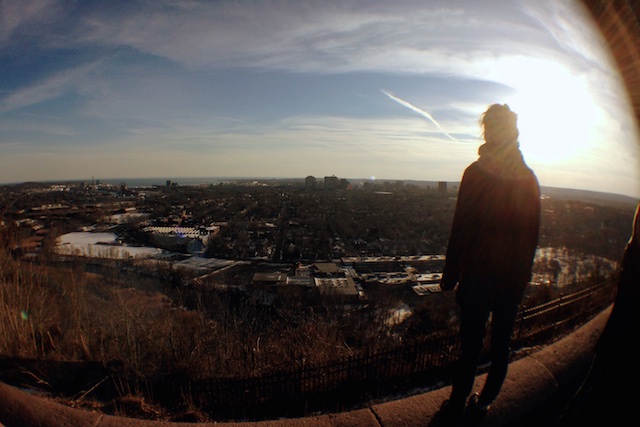 Watching New Haven turn dark from the edge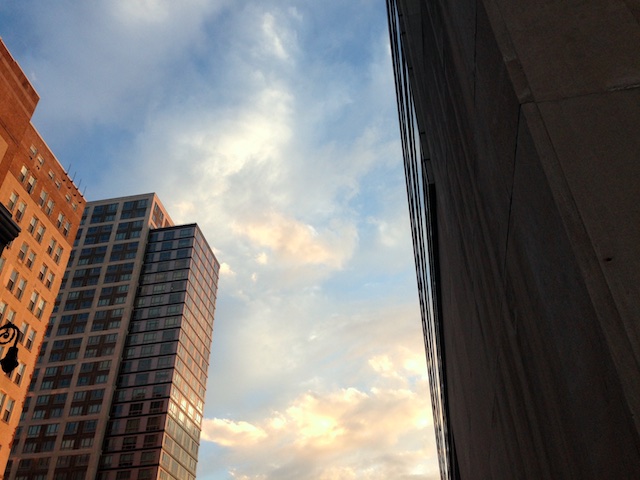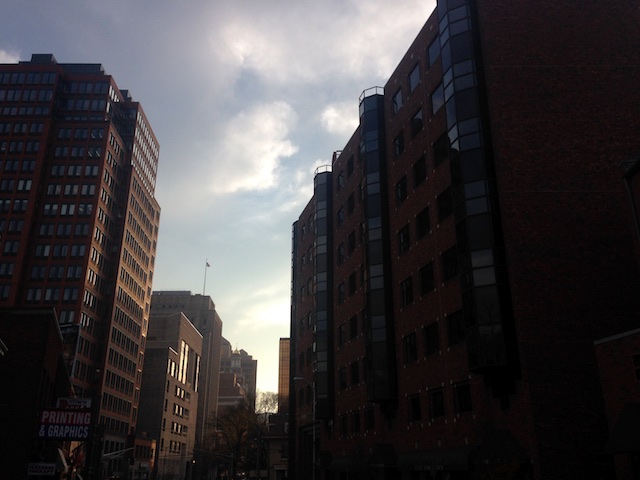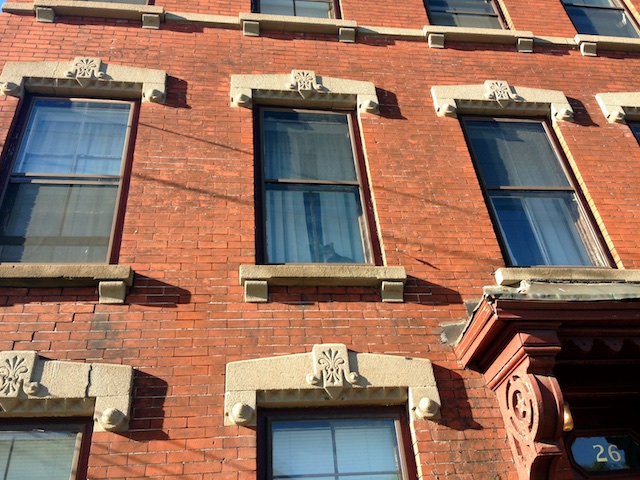 A cat watching out the window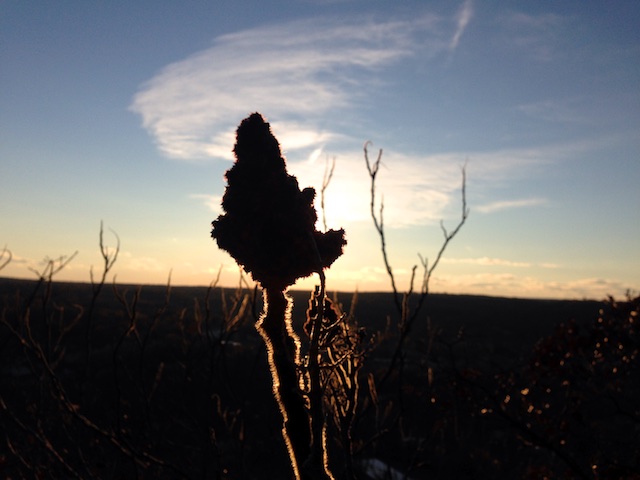 West Rock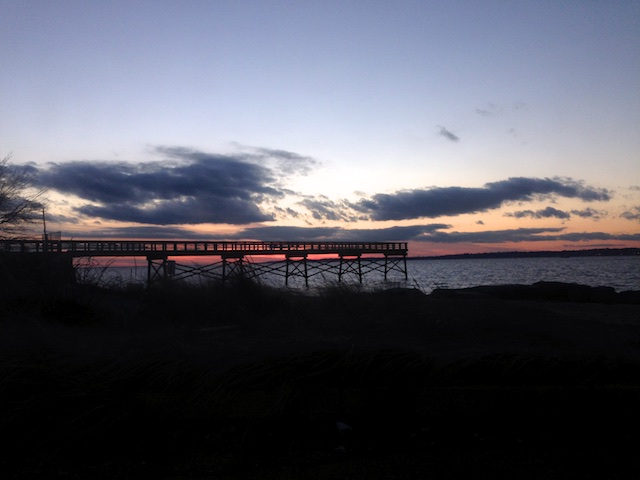 Light House Point pier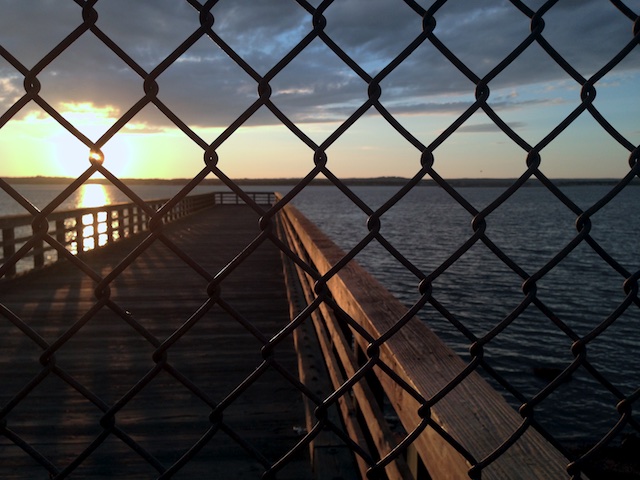 Light House Point pier from the fence side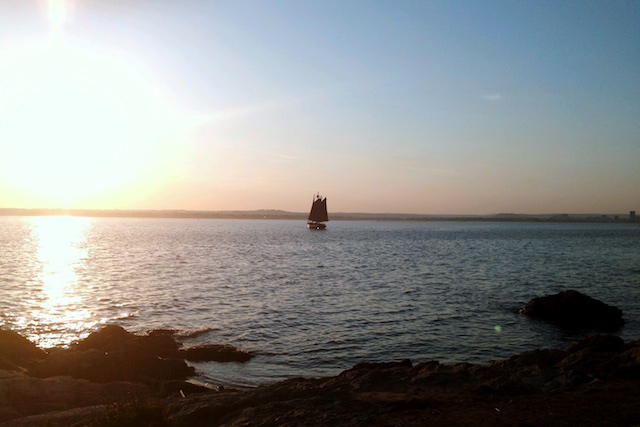 A tall ship drifts along Long Wharf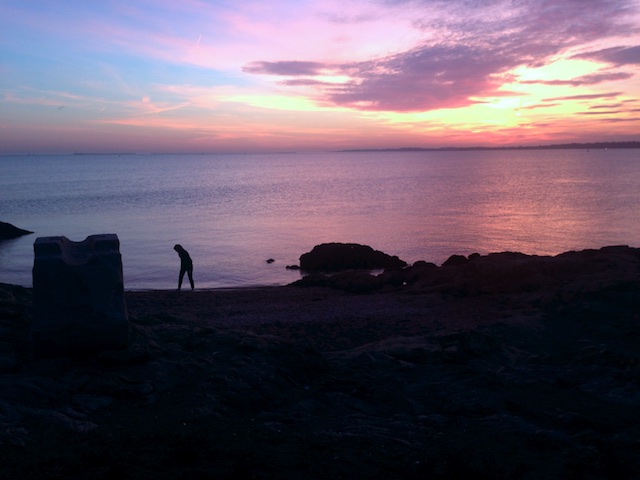 Last drips of light mix with clouds to form odd colors while Bianca walks the waters edge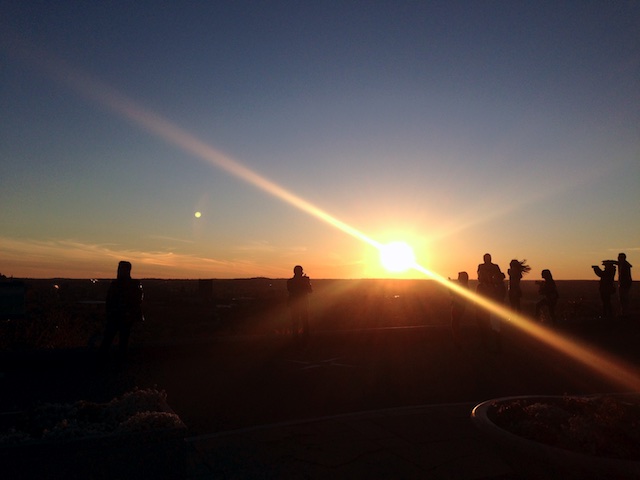 Group of people point things out of the New Haven sky line before they loose the last of the light for the day