Here are some street portraits I got around downtown today. I asked each of the subjects for a fact about themselves which others might be surprised by. The responses are beneath each photo.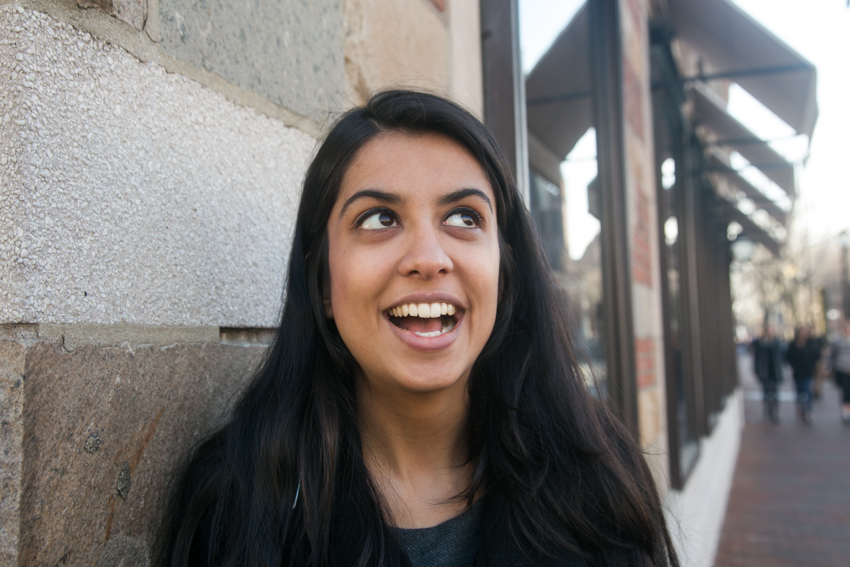 Hannia; Surprising fact: She was born in Norway and has also lived in Canada and Pakistan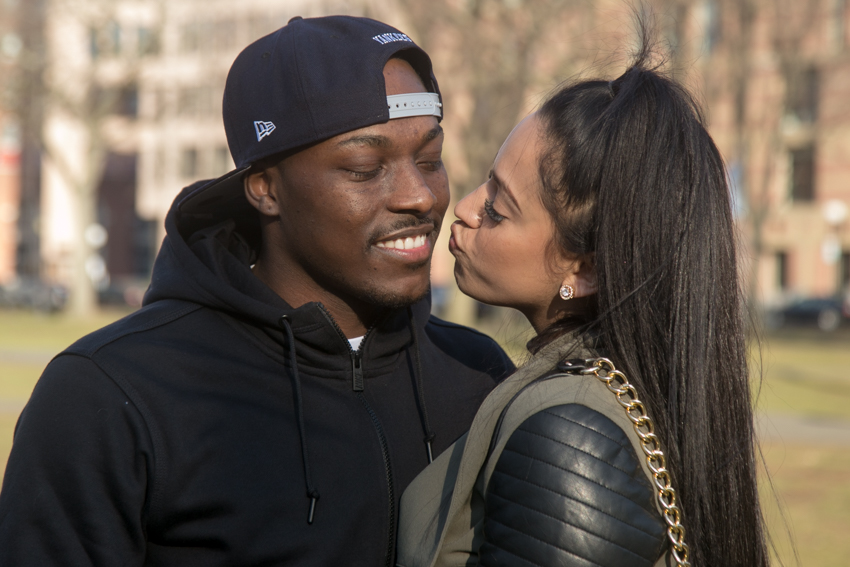 Calvin and Stephanie; Surprising fact: they are both R&B singers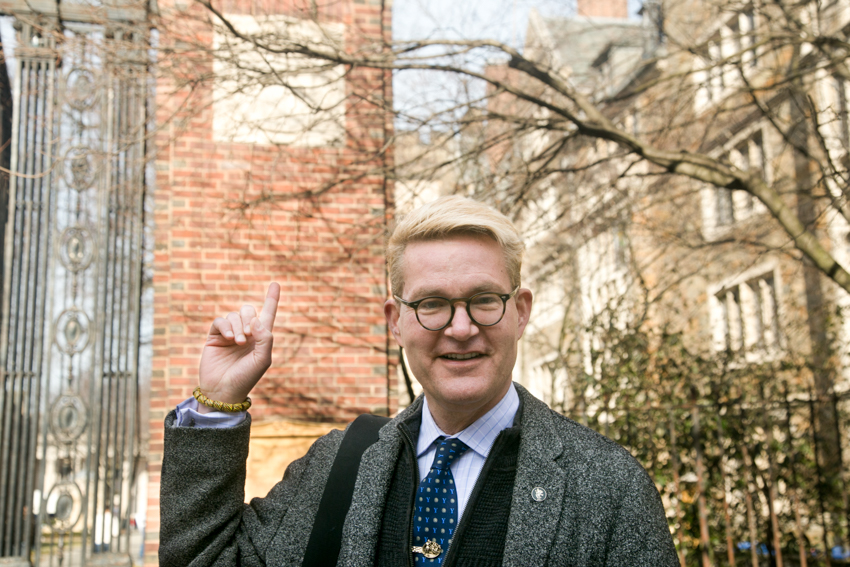 Mike (pointing at the City Seal on Porters Gate on Elm Street, detail shot below); Surprising fact: He listens to Bluegrass Gospel every Sunday morning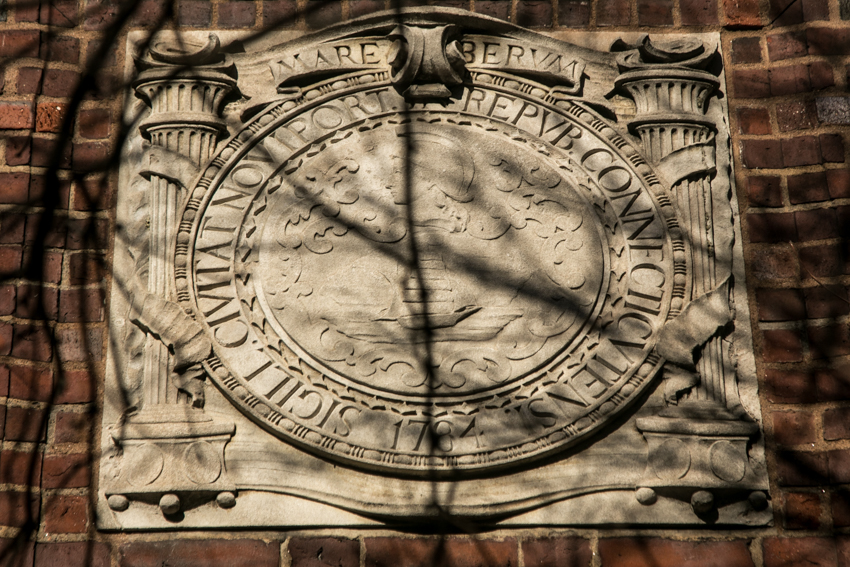 Detail shot of City Seal on Porter Gate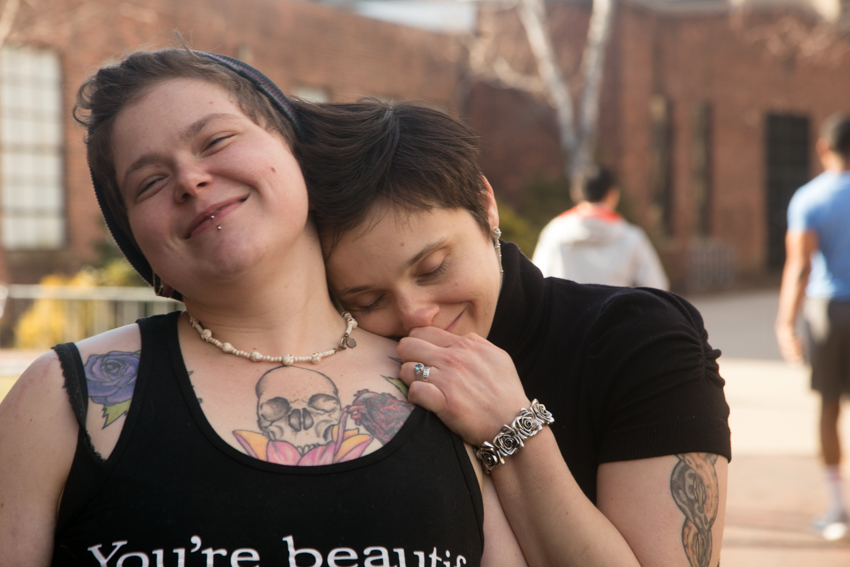 Bonnie (left); Surprising fact: she works as a chef, but has a degree in carpentry; Clara (right); Surprising fact: she's seen many people die and held many hands during last breaths, cuddled the dying. She loves people deeply.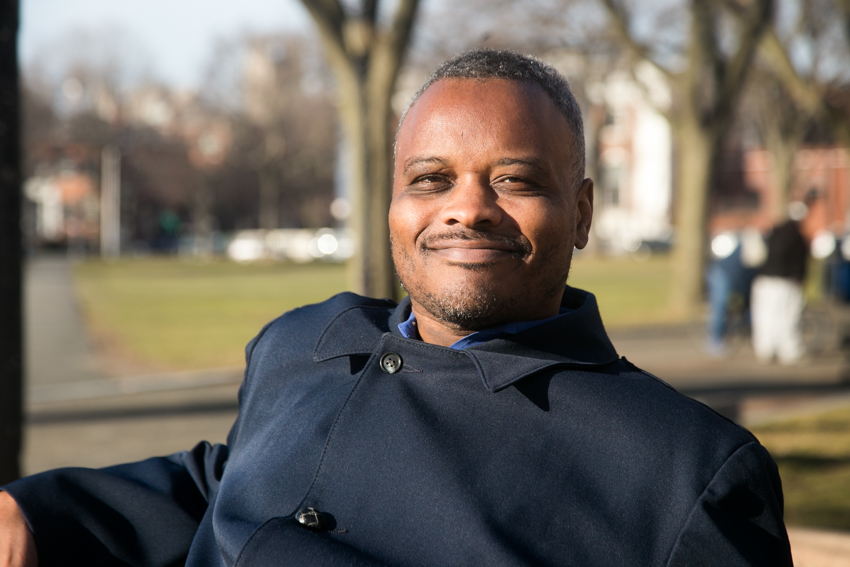 Charles; Surprising fact: is a lawyer, which he says, catches a lot of people off guard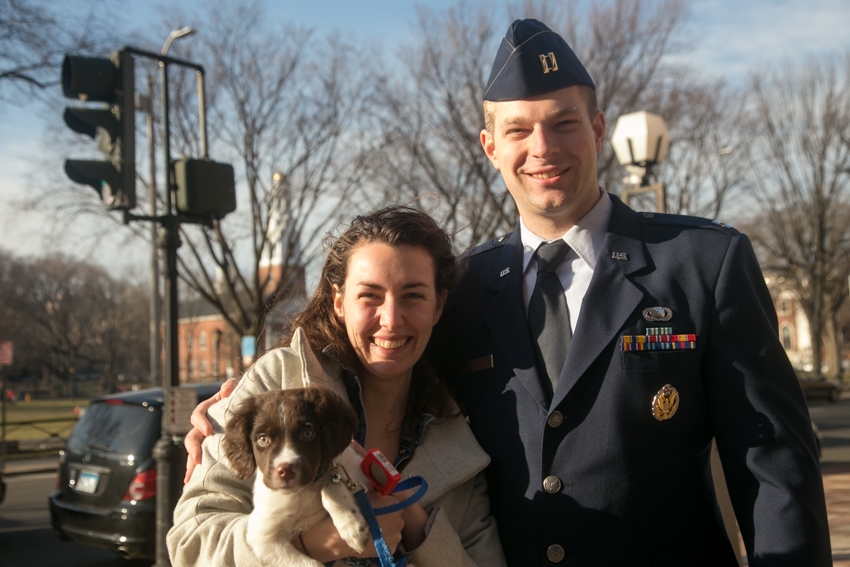 Nate, the 11 week old puppy named after Nathan Hale (left), Aprille (center), John (right); Surprising fact: Nate is a therapy dog in training. He's going to work with veterans and kids through John's newly formed non-profit called Air Force Dogs Inc.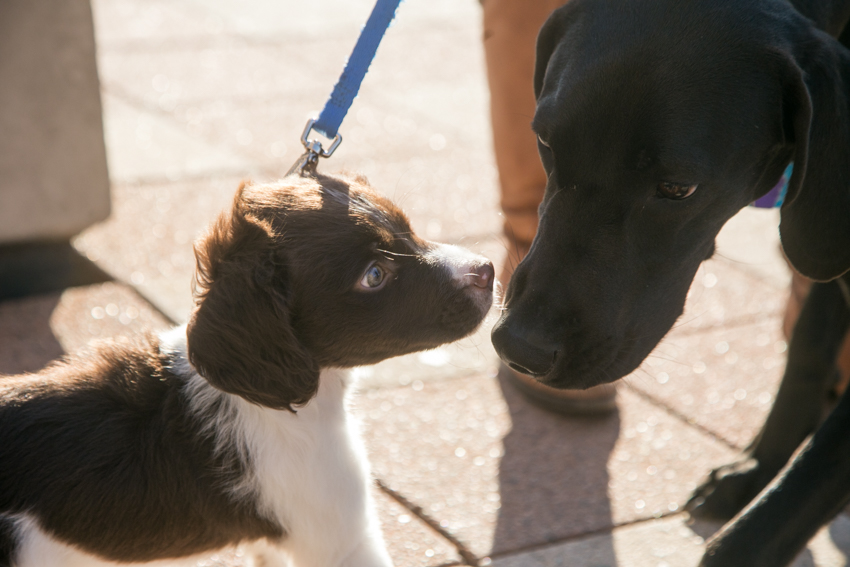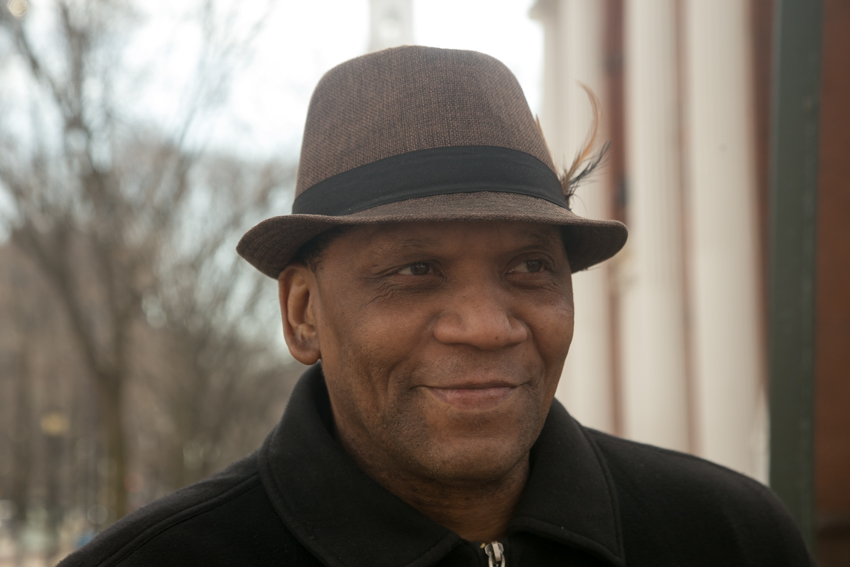 Darly; Surprising fact: He lives in New Haven (he was raised in Georgia).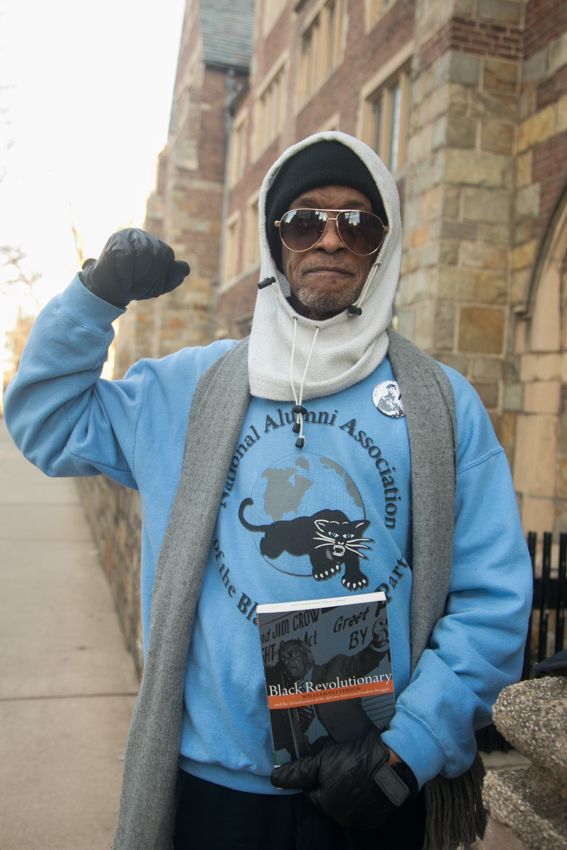 George Edwards; Surprising fact; he is one of the original Black Panthers and is 79 years old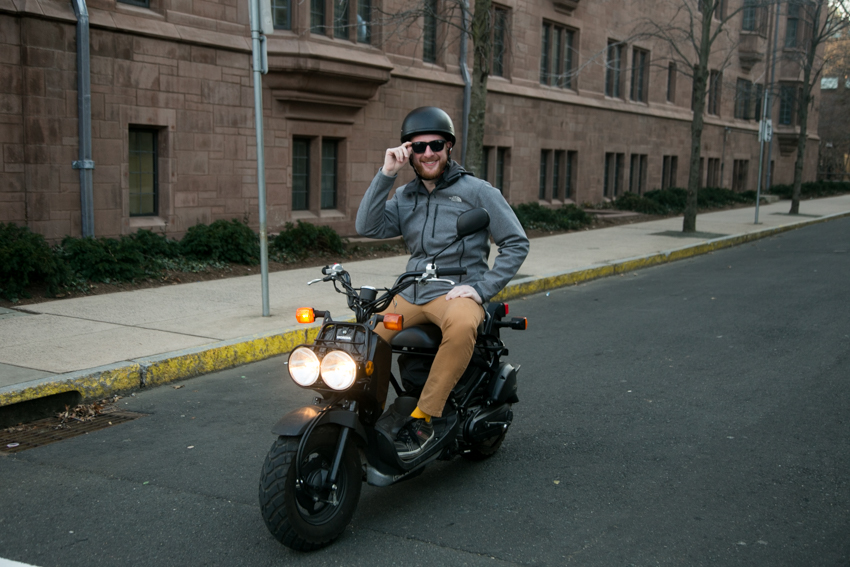 Wes; Surprising fact: has always wanted to be on the radio and now he will be! He'll be doing the weather on the New Haven Independent's WNHH for Alisa Bowen's show.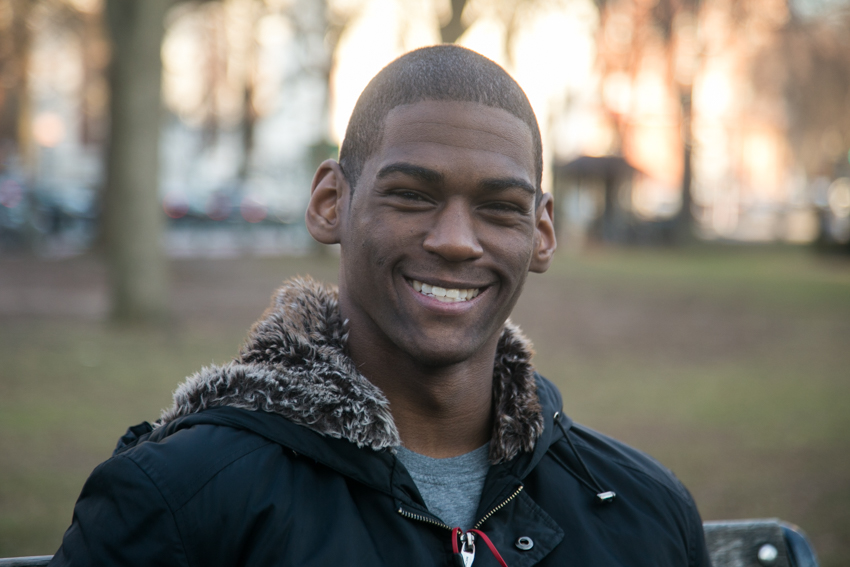 Julien; Surprising fact: a few times a week he walks into the gym in his street clothes and does a few one-arm pull-ups and then leaves. That's his workout routine.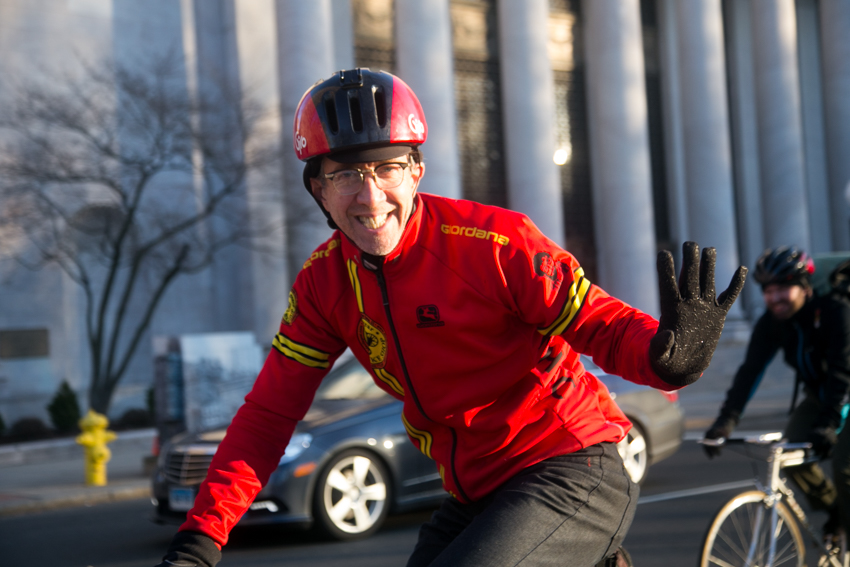 Matt Feiner of the Devil's Gear Bike Shop did a bike-by; Surprising fact: that he's very shy, most people don't realize that about him, and that he opened the bike shop and didn't take a Vow of Silence for a year.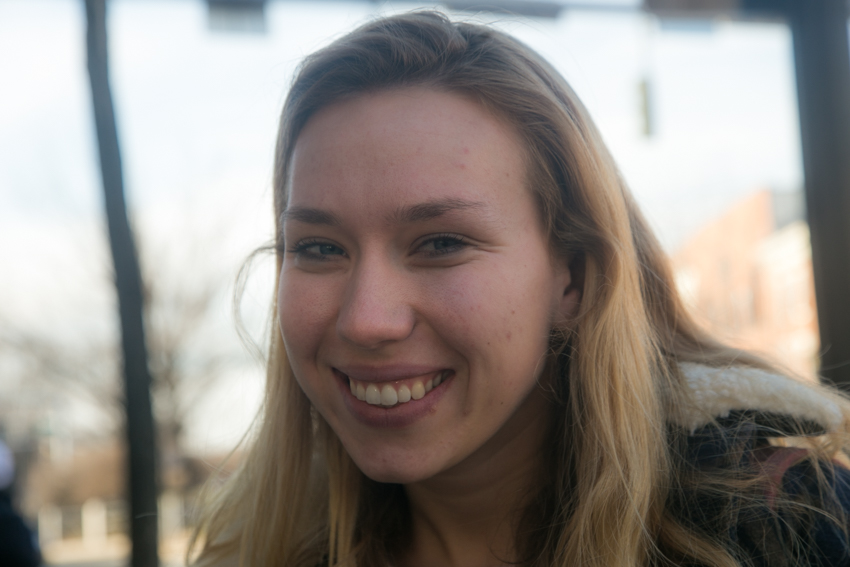 Jasmine couldn't think of a surprising fact, but did want a piicture with her friend Hannia which you can see in the next photo.