Here are some portraits I took downtown tonight. I also asked the subjects for a surprising fact about themselves. I never know who will let me take their photo, or what the surprising facts will be! I took most of these portraits tonight on Chapel Street between Church and York Street. Two of them were taken in Wooster Square Park.

I used to do this series on a regular basis, but haven't done one in at least five years! It felt really good to get out there again and connect with people. I put a link to other people on the street posts at the bottom of this post in case you want to check out more.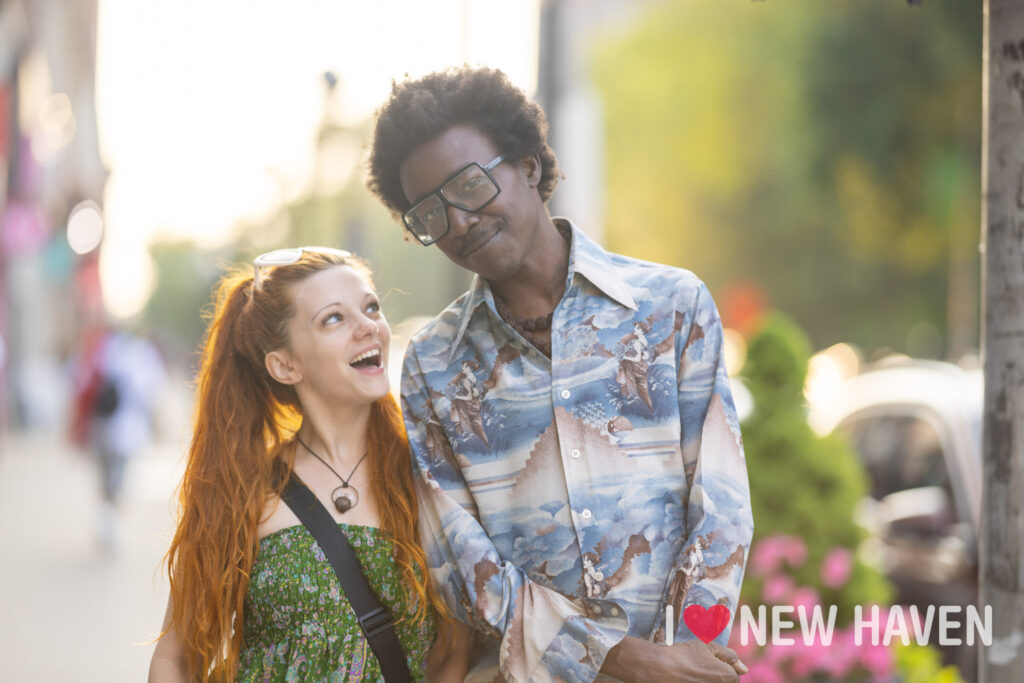 Cassandra and Kwadwo. Kwadwo is an artist and muralist, with several projects around town and an upcoming mural in Fair Haven. You can see his work here: kwadwoadae.com. Cassandra is a musician that creates to empower your mind, body, and spirit. Check out her website for more info: thesoundofwishes.com

Surprising facts: Kwadwo believes that trees are the highest form of life. They eat light and talk to each other. "I fucking love trees", he said. Cassandra added that trees eat light, make music, and make art.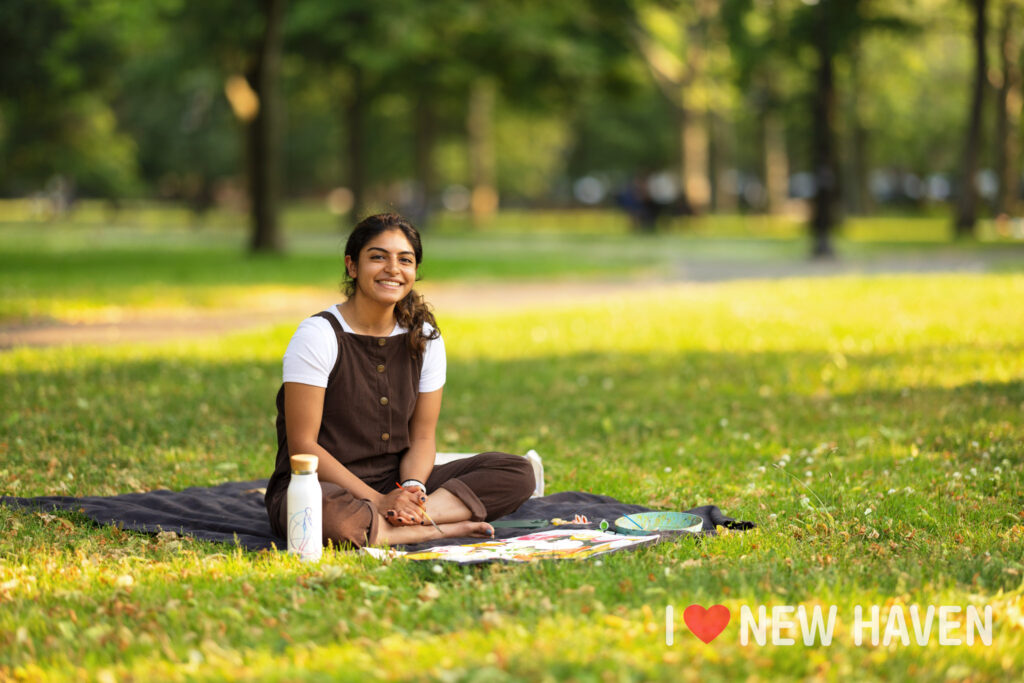 Avani was working on a very detailed and elaborate paint by number piece. That is the surprise! For most of her life she was a very "scribbley" artist and didn't like to stay in the lines. Avani also loves the peace and solace she finds in Wooster Square Park.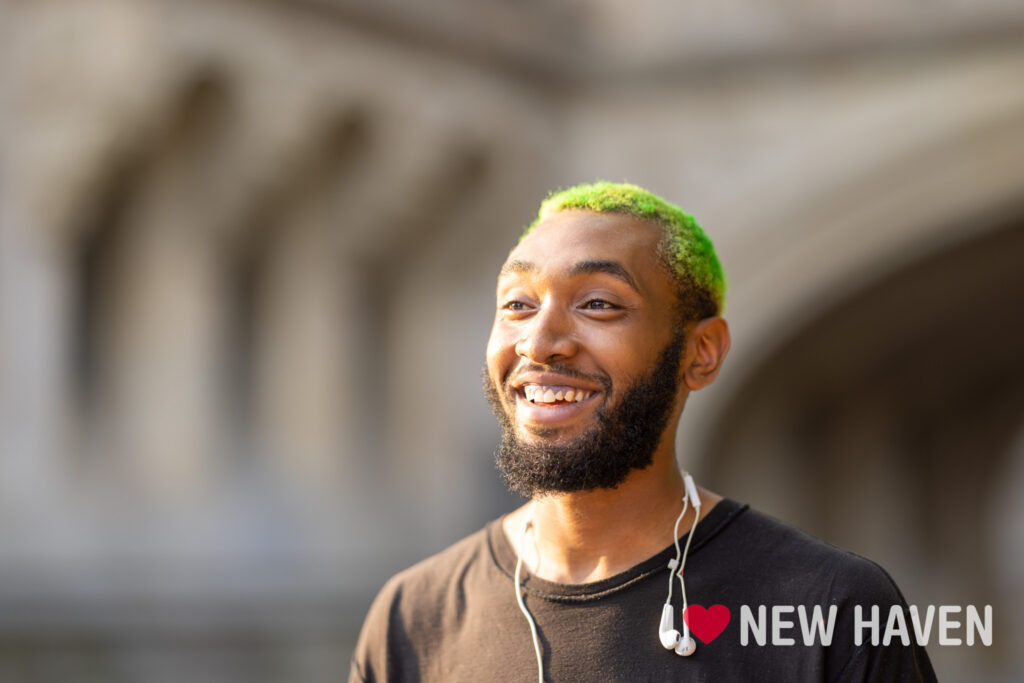 Rashaan is a photographer and videographer that does music videos. He worked on Ken Rebel's Underwater Rebels Video which has almost nine million views.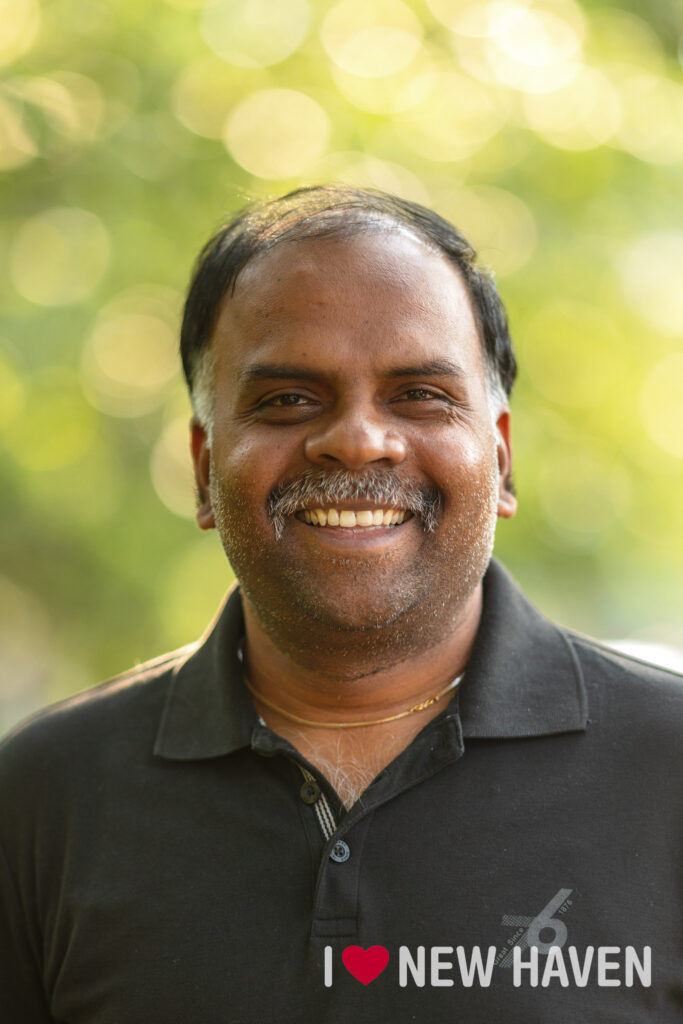 Parthiban is originally from India and now loves living in Wooster Square.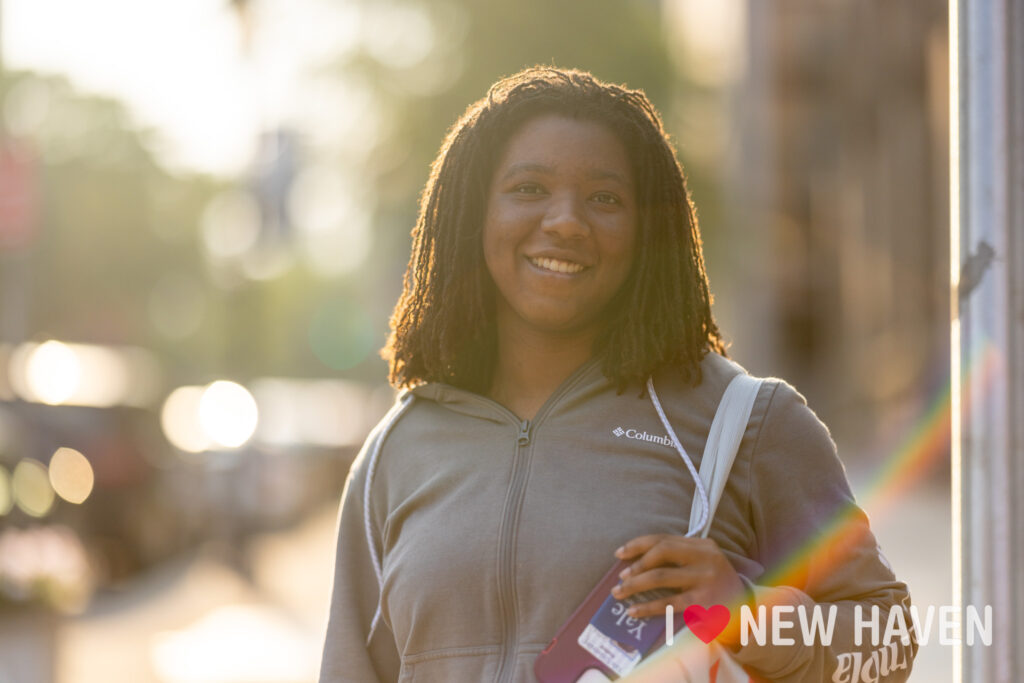 Sidney loves to dance (all types of dance) and was on her way home to cook dinner.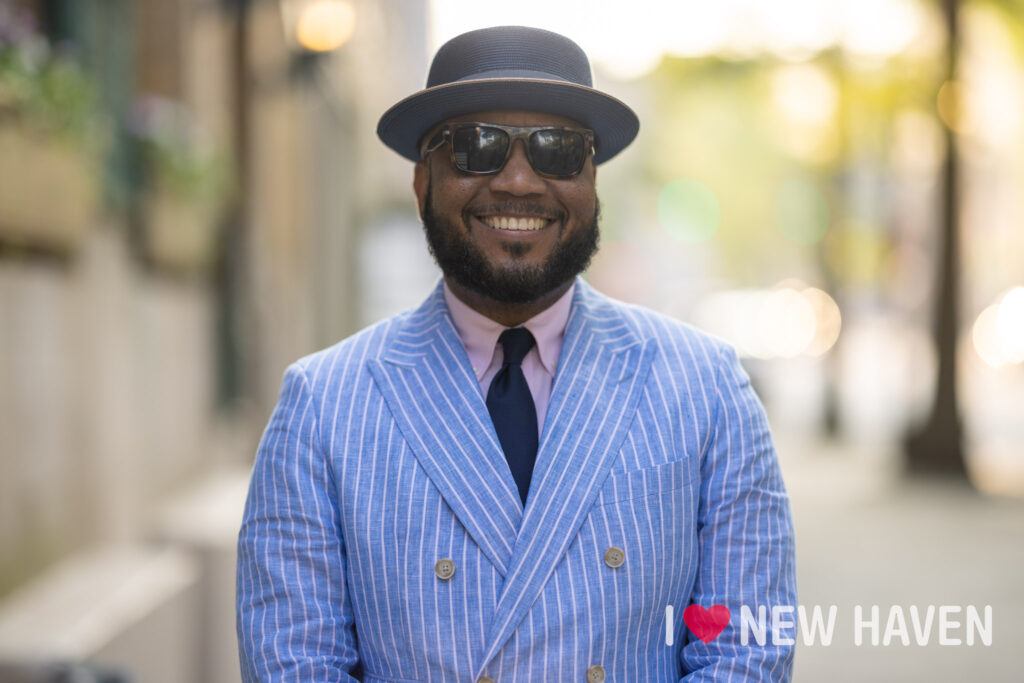 Kevin teaches yoga! and is also an author, civil rights activist, college professor, and DEI training facilitator. He founded and runs Booker Empowerment, LLC.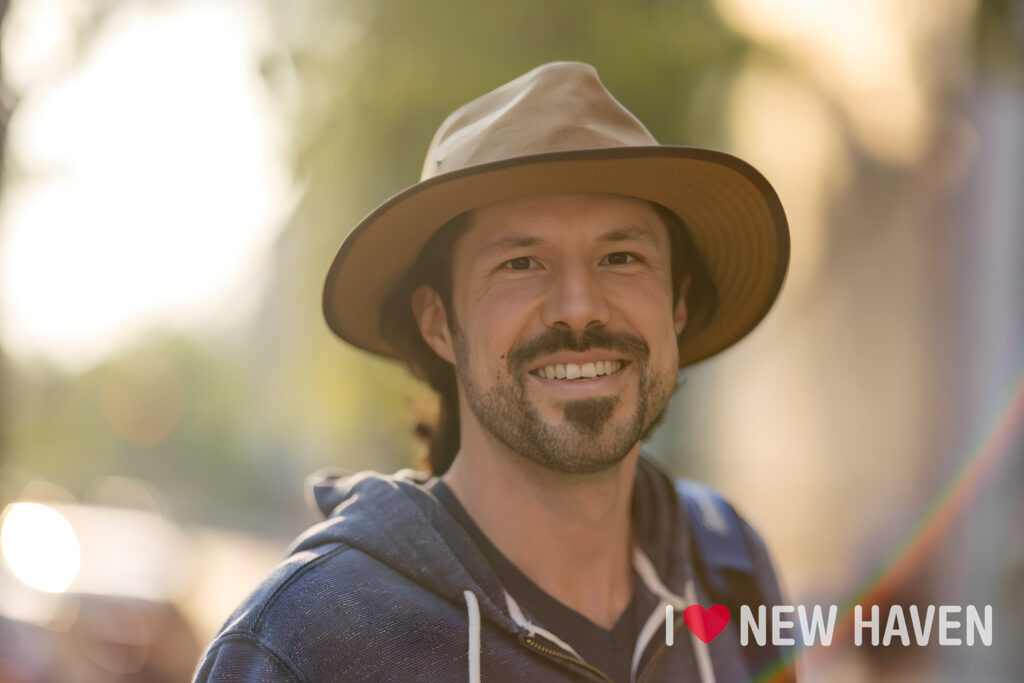 Adam just got back from a 98-day motor bike trip around the United States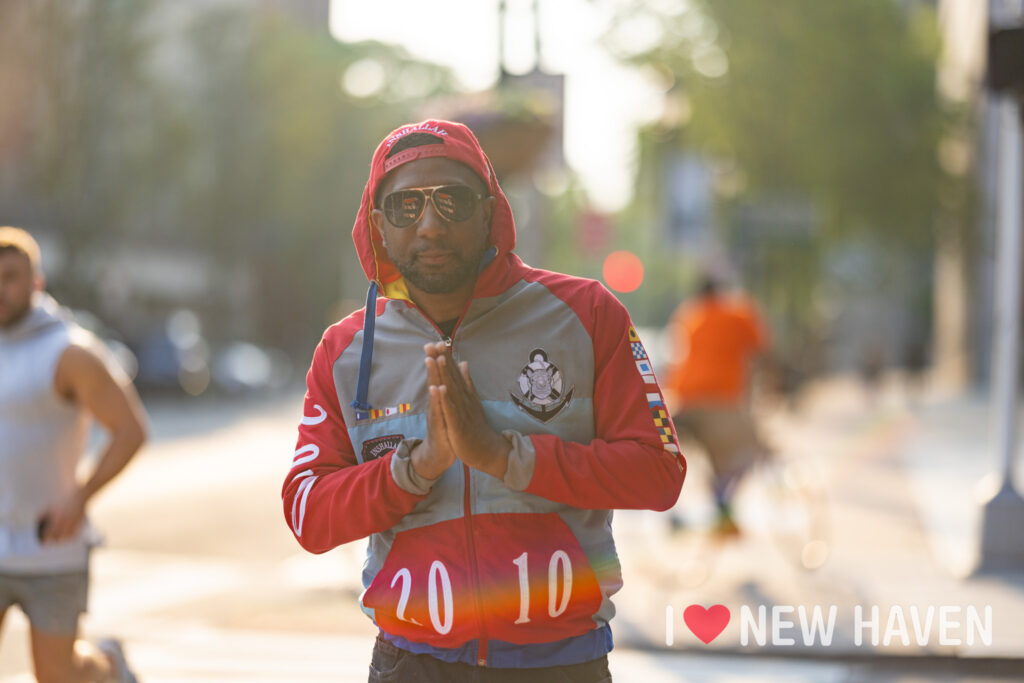 Jahan Nostra is an artist and rapper from Stamford. He Loves New Haven. Jahan performed at the legendary Toad's Place last month for a "50 Years of Hip-Hop Tribute Concert" His name is an acronym that means: Just Another Human Angels Near. Check out his site for more info: jahannostra.com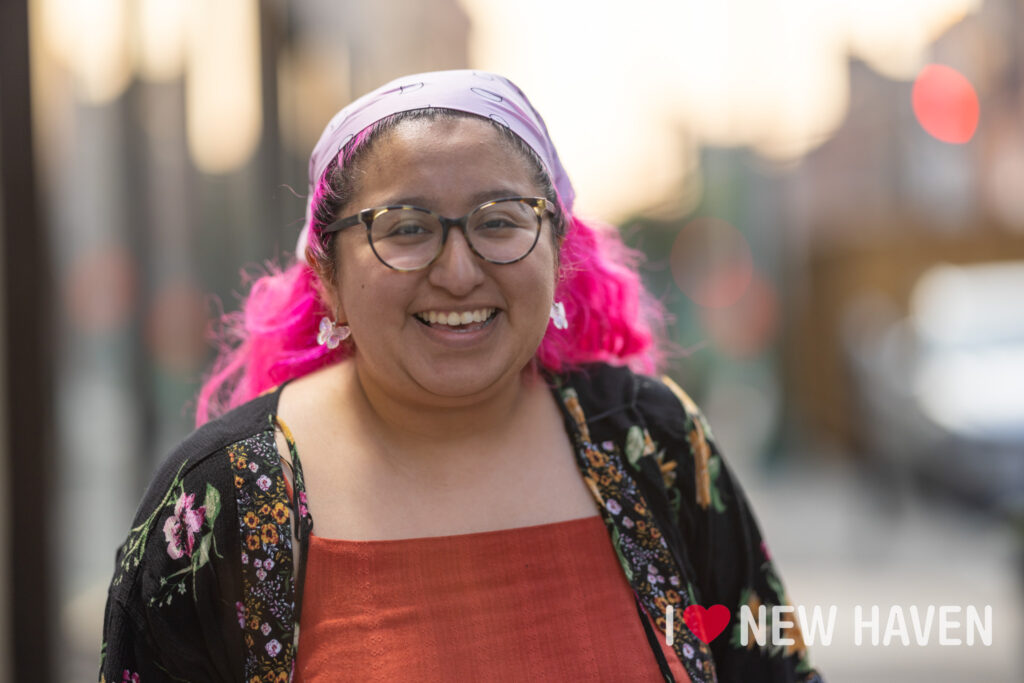 Ruby is another New Haven artist and she went pink two tears ago. Ruby intends to keep it that way forever, as long as she can afford it. Check out rubygonzalezhernandez.com for more about Ruby and her work.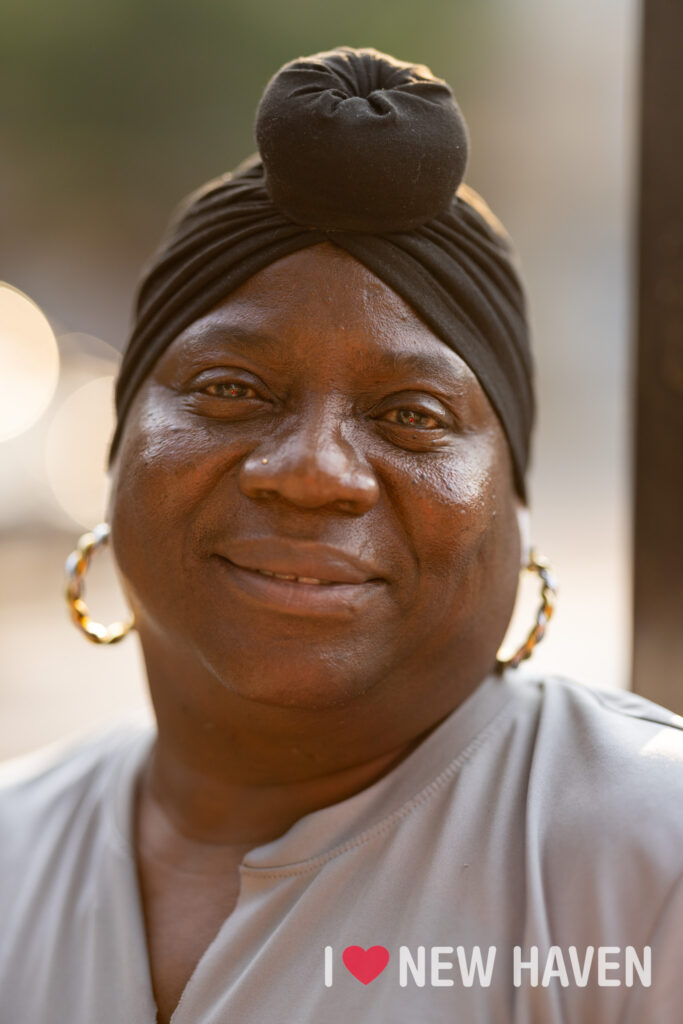 Shelia is a very joyful person with a good spirit that loves her family. Shelia was waiting for the bus on her way home from her job at Amazon. She likes working there (I asked!)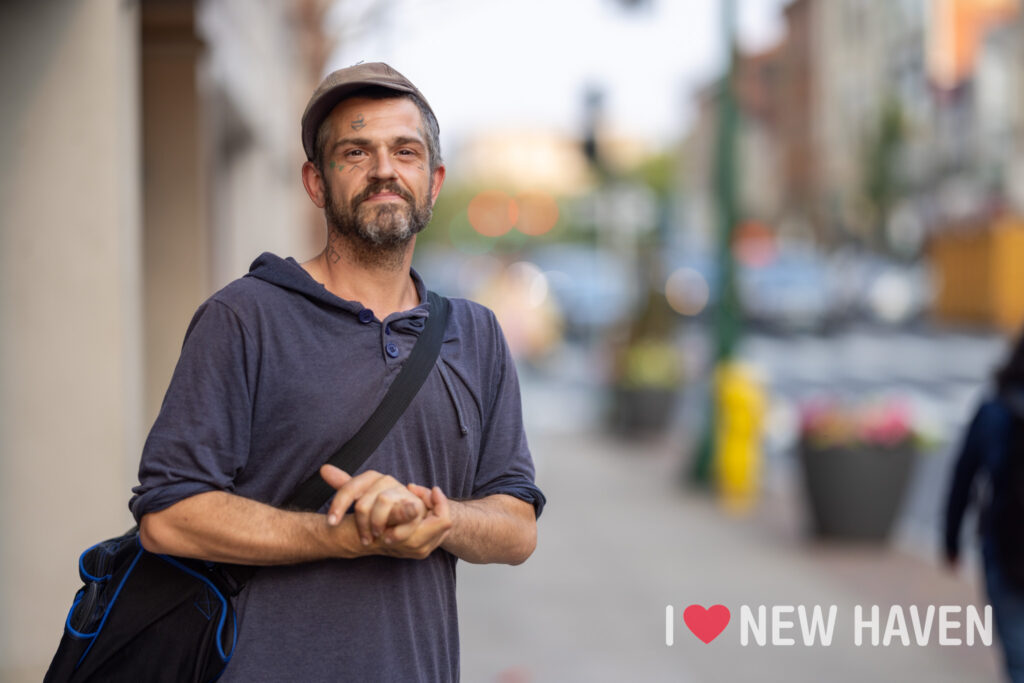 Shawn is a high priest.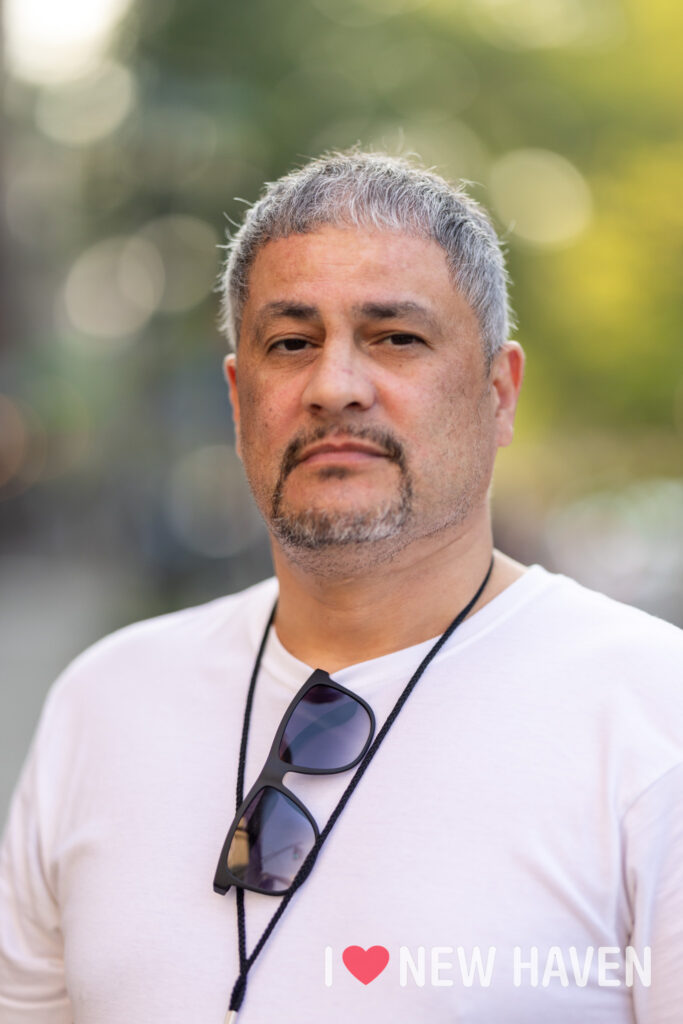 Victor loves people and enjoys walking around New Haven