Previously known as "The Memorial Album", this ongoing photo series shows the rapid change that is upon the New Haven area in the last year or so, as businesses close, change, transform…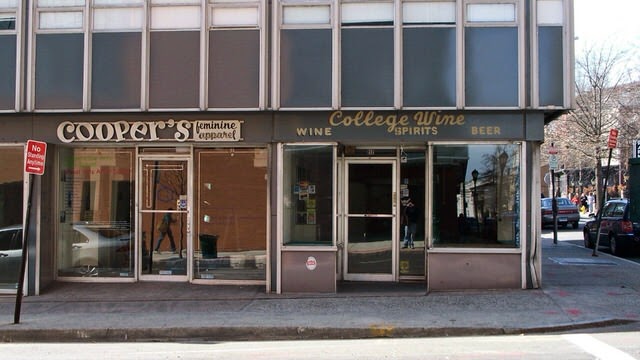 the corner of Crown & College Streets is now totally demolished, and in transition.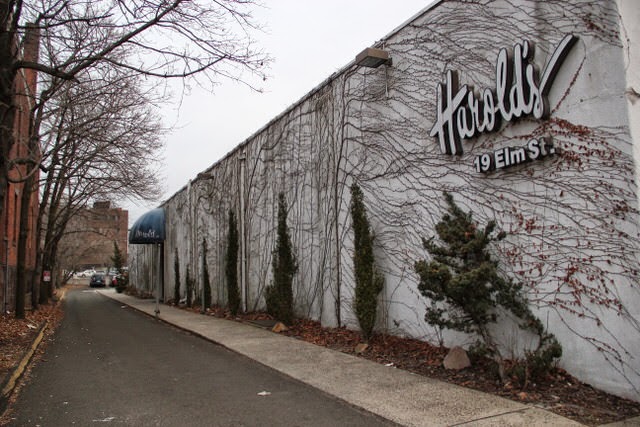 Harold's Bridal Shop closed this year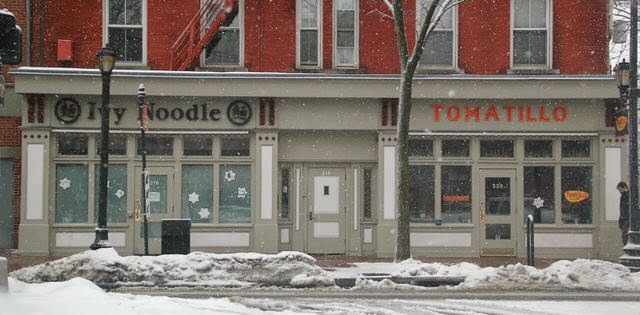 Ivy Noodle is closed, though a note in the window explains "Temporarily For Personal Reasons".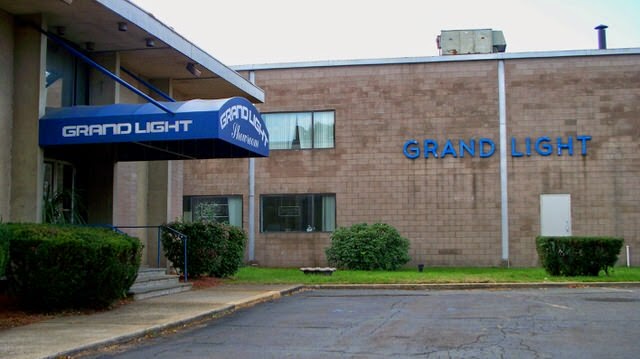 Grand Light & Supply is now closed, its building is now in transition to become Bender Plumbing.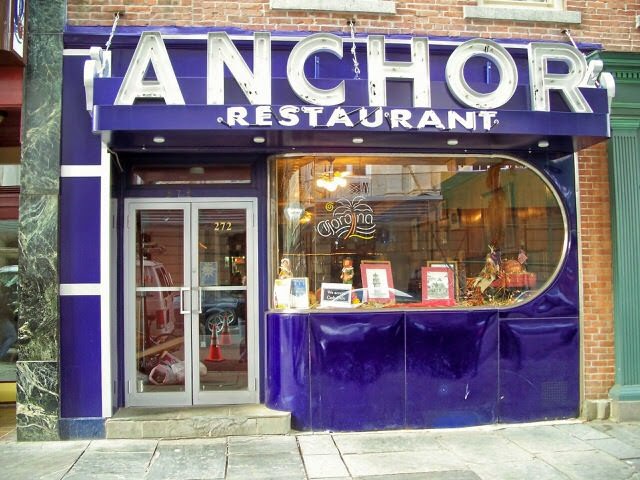 The Anchor Restaurant closed this year, and the site is now on hold for 90 days pending a decision on its transition.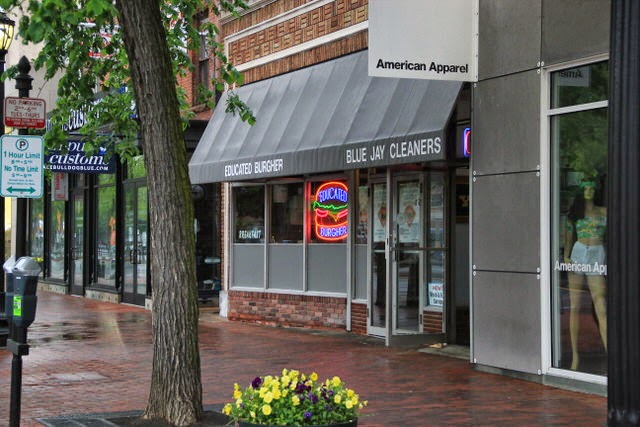 Educated Burgher is now closed – this shot taken before removal of the front of the building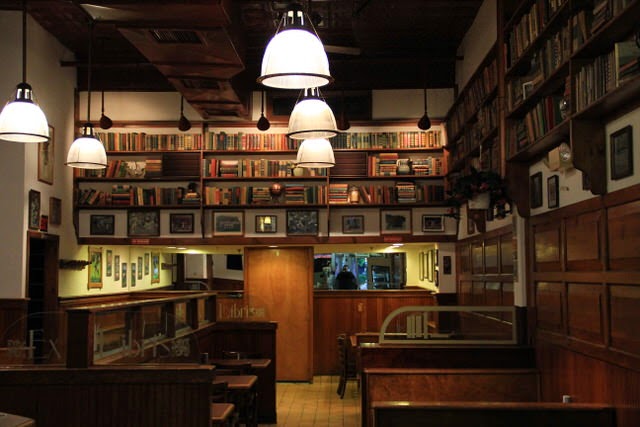 Educated Burgher interior – this has all now been demolished, and it is in transition to become a Mexican restaurant.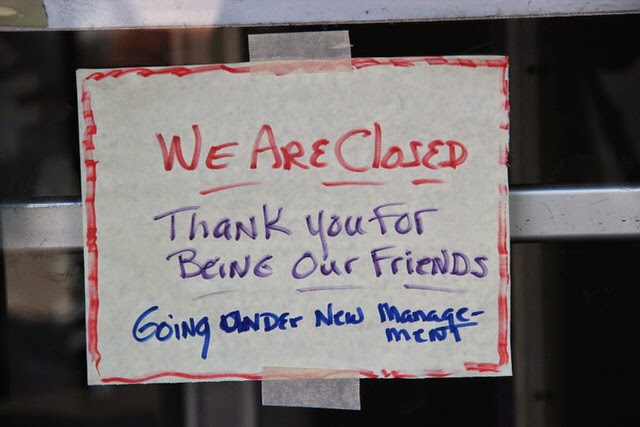 Educated Burgher's thank you note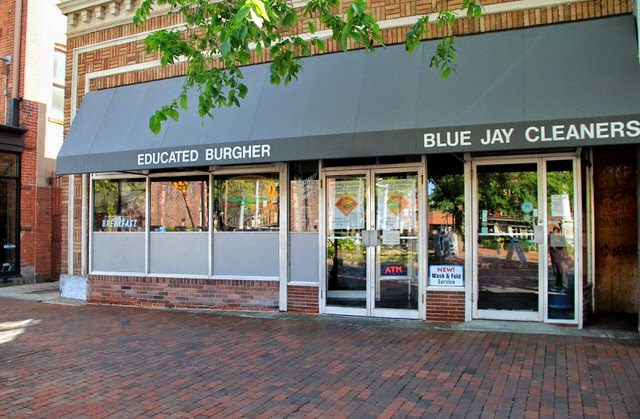 Educated Burgher/Blue Jay Cleaners as it appeared last year.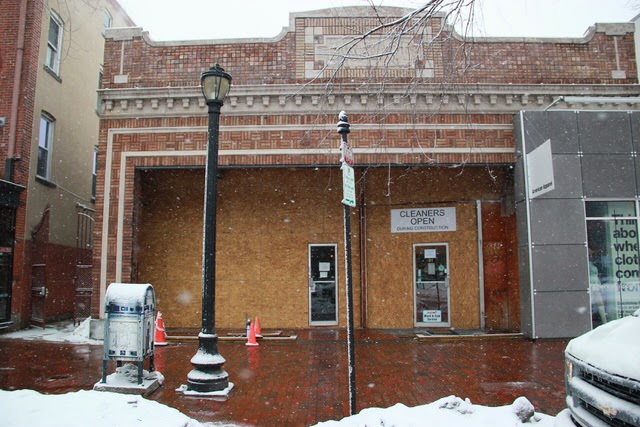 Educated Burgher/Blue Jay Cleaners as it appears now, in transition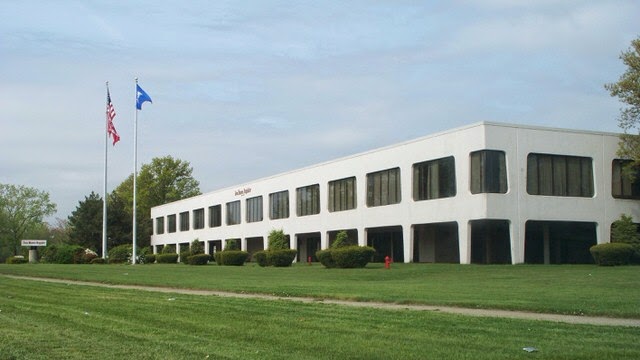 this building used to be the home of the New Haven Register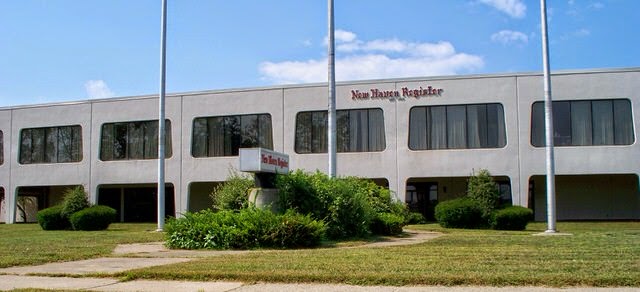 previously the New Haven Register, the signage has now been removed, as it transitions to something else…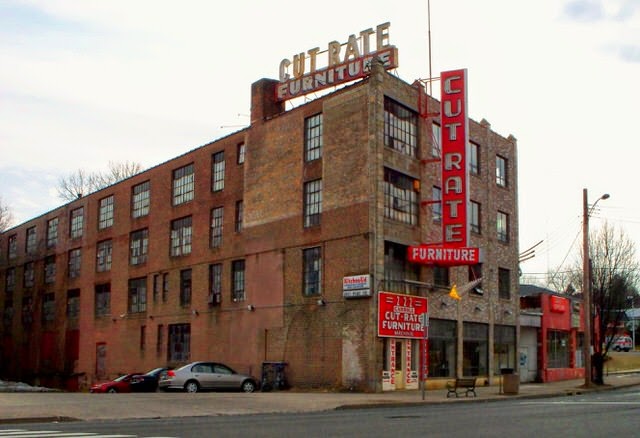 Carroll Cut Rate Furniture, on the West Haven line, was demolished this year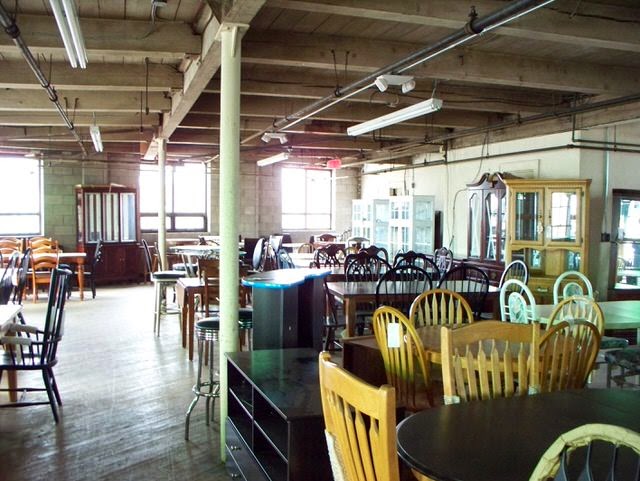 Carroll Cut Rate Furniture – interior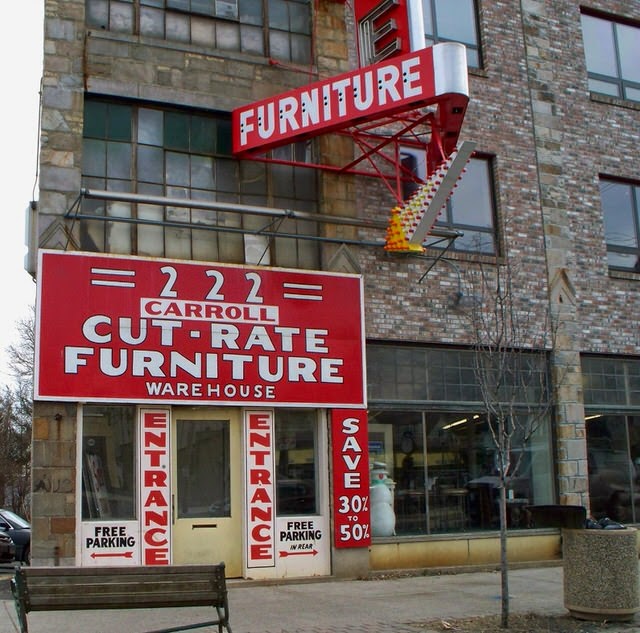 Carroll Cut Rate Furniture, before its demolitionAll Photographs © Mike Franzman

but sharing is enthusiastically encouraged