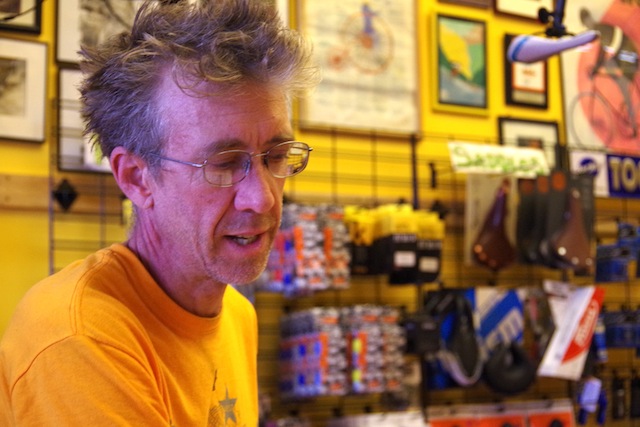 "I have built my shrine to cycling," Matt Feiner said to me on a recent October Tuesday, as I ducked inside the Devil's Gear bike shop to check out its new Orange Street digs. It was a little past lunchtime, and the shop was buzzing, cyclists filtering in and out on their way back to work.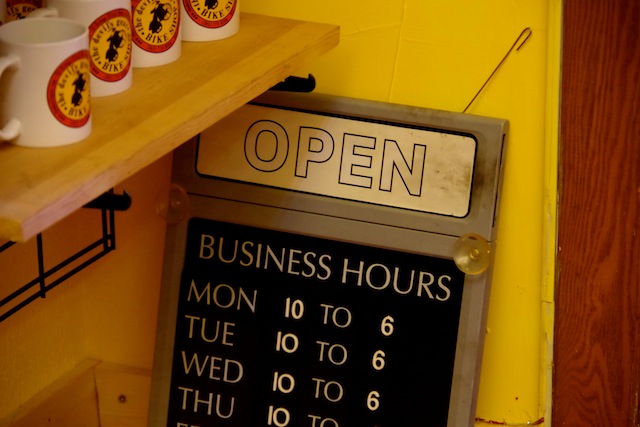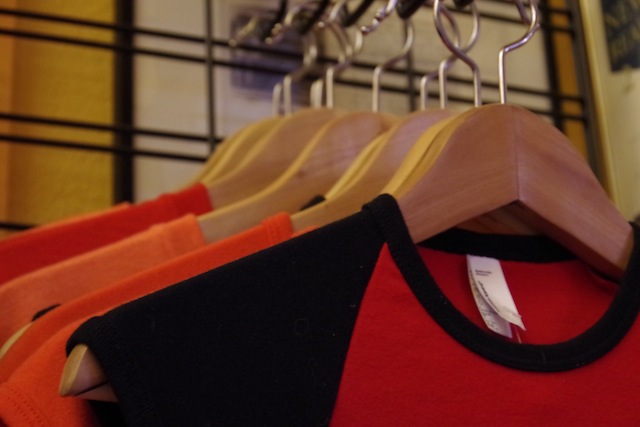 He has indeed. The smaller space works to the shop's advantage, turning it into a sort of cathedral with spokes and wheels, commemorative jerseys and bike gear hanging from the walls.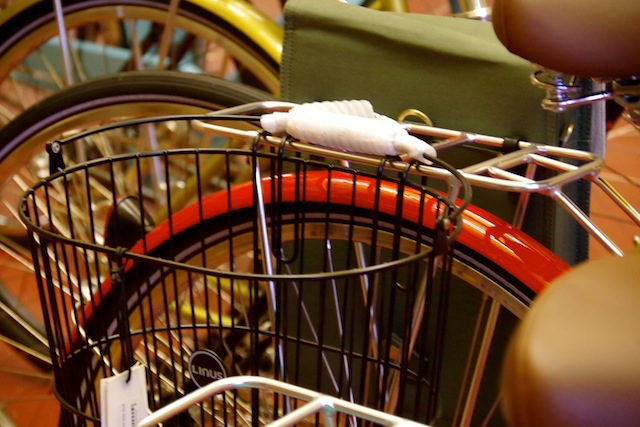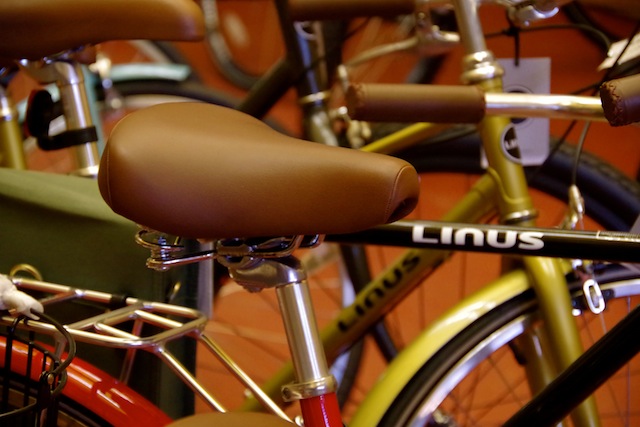 Or if not a cathedral, a fun house, in which you feel like you could lose yourself instantly, and in the best way possible.