My two friends, Sophia and Viki, and I went out hunting for all the frozen yogurt restaurants in the downtown area. All of these have popped up in the last 5 or so years and the business has blossomed here, to the point where we have so many frozen yogurt places. Here are a few of the spots we found along with some photos of Sophia and Viki between the frozen togurt shops in well lit areas of downtown.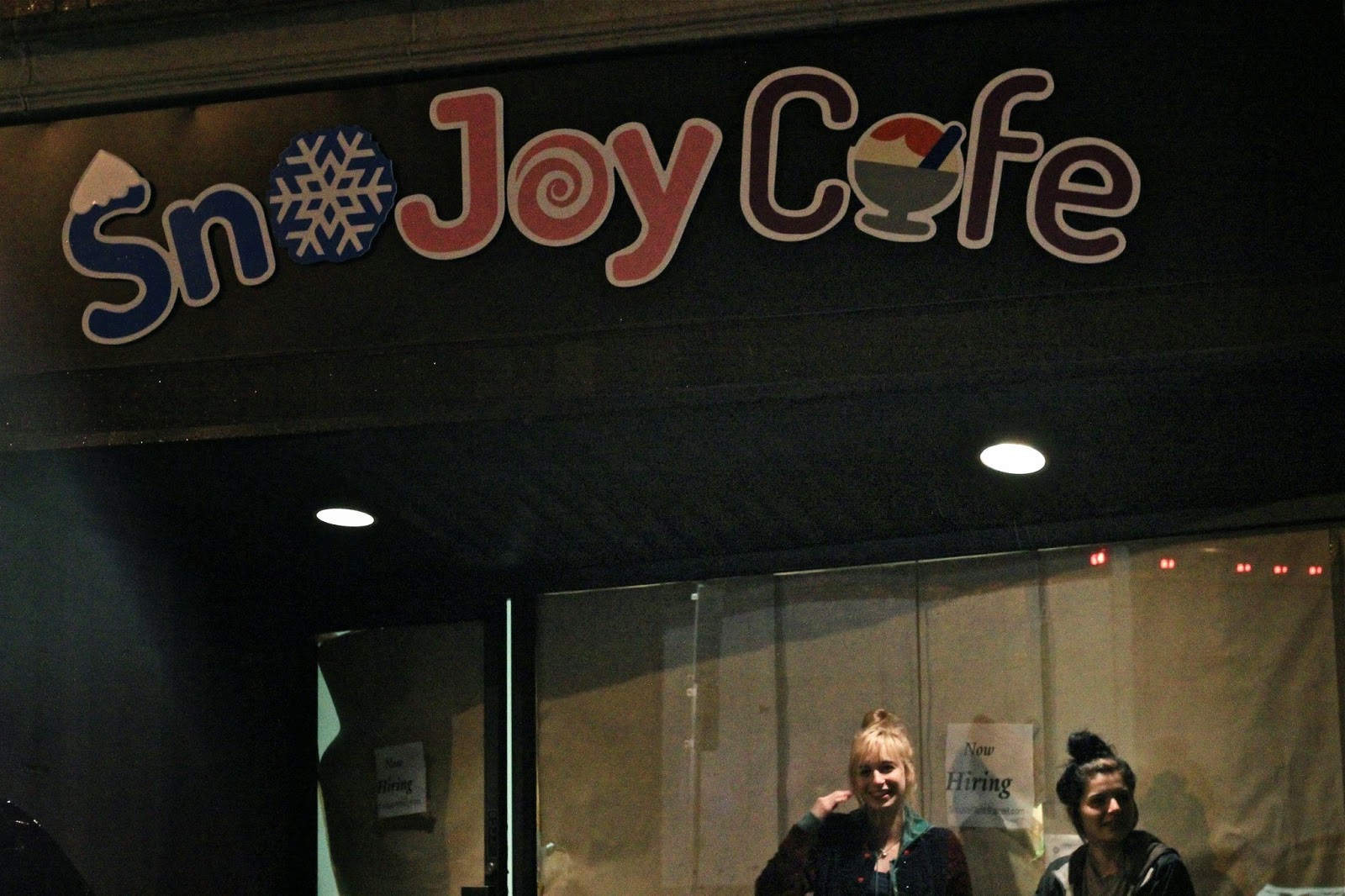 Snow Joy Cafe, hasn't opened yet.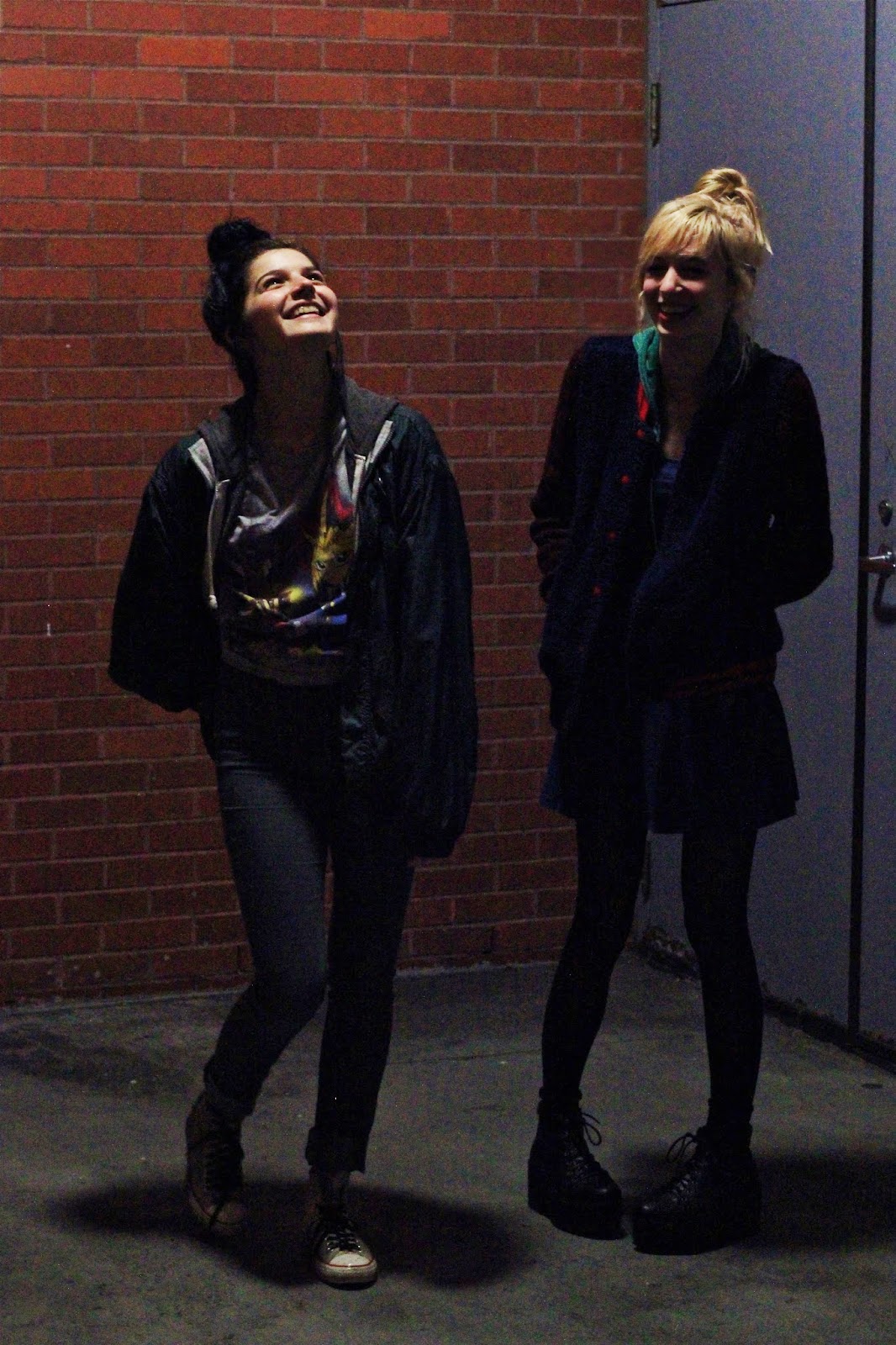 Parking garage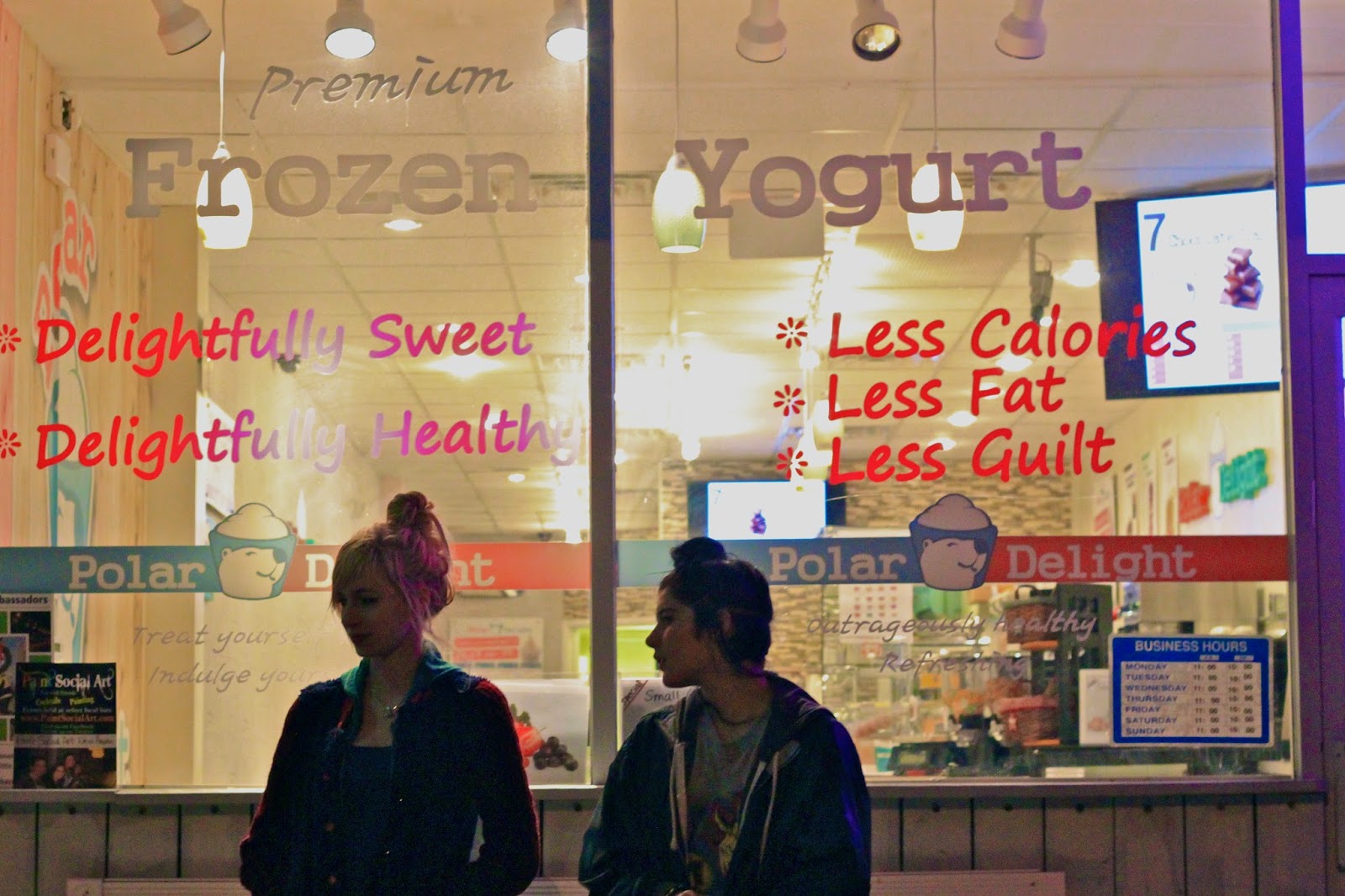 Polar Delight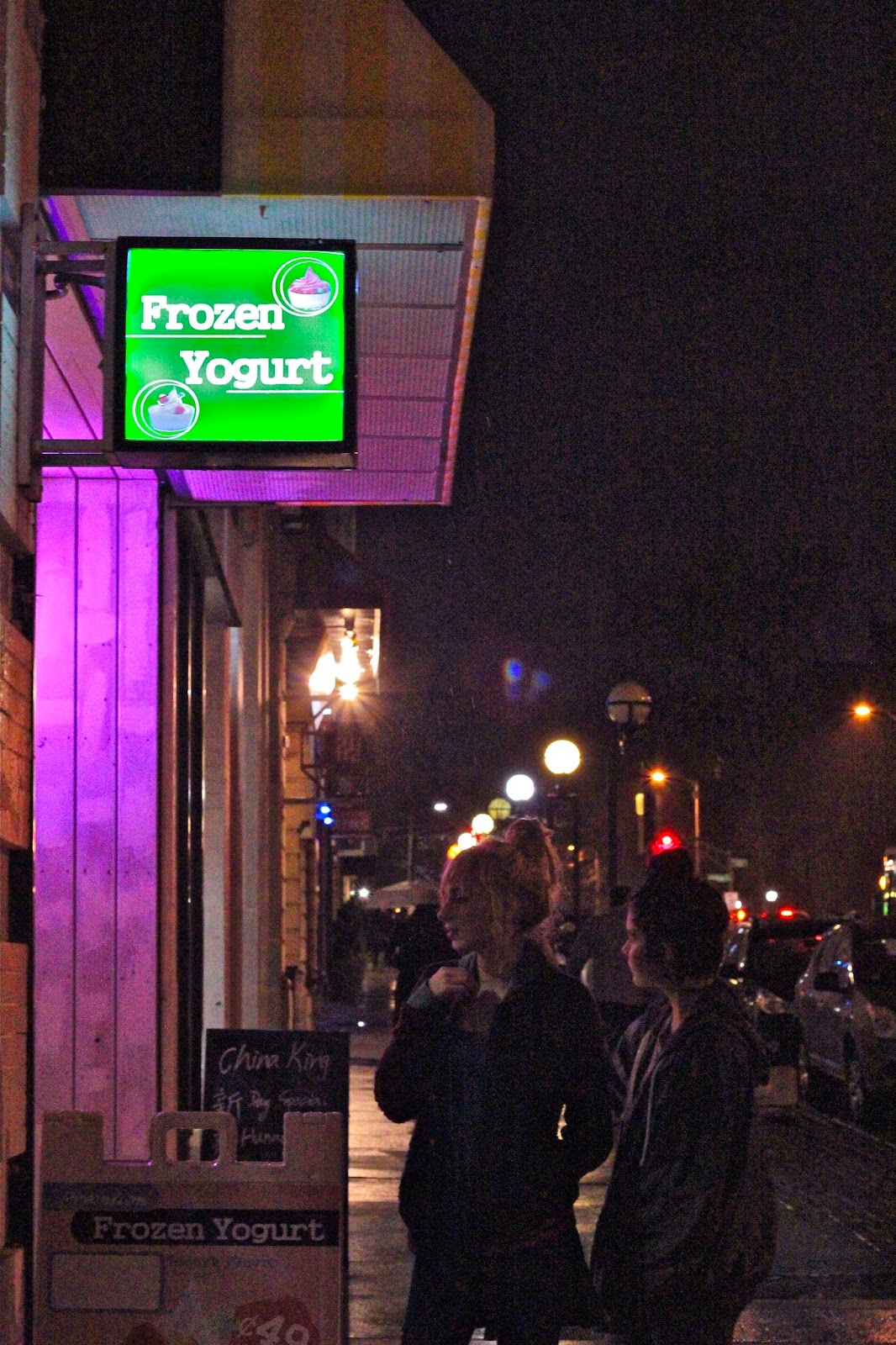 Polar Delight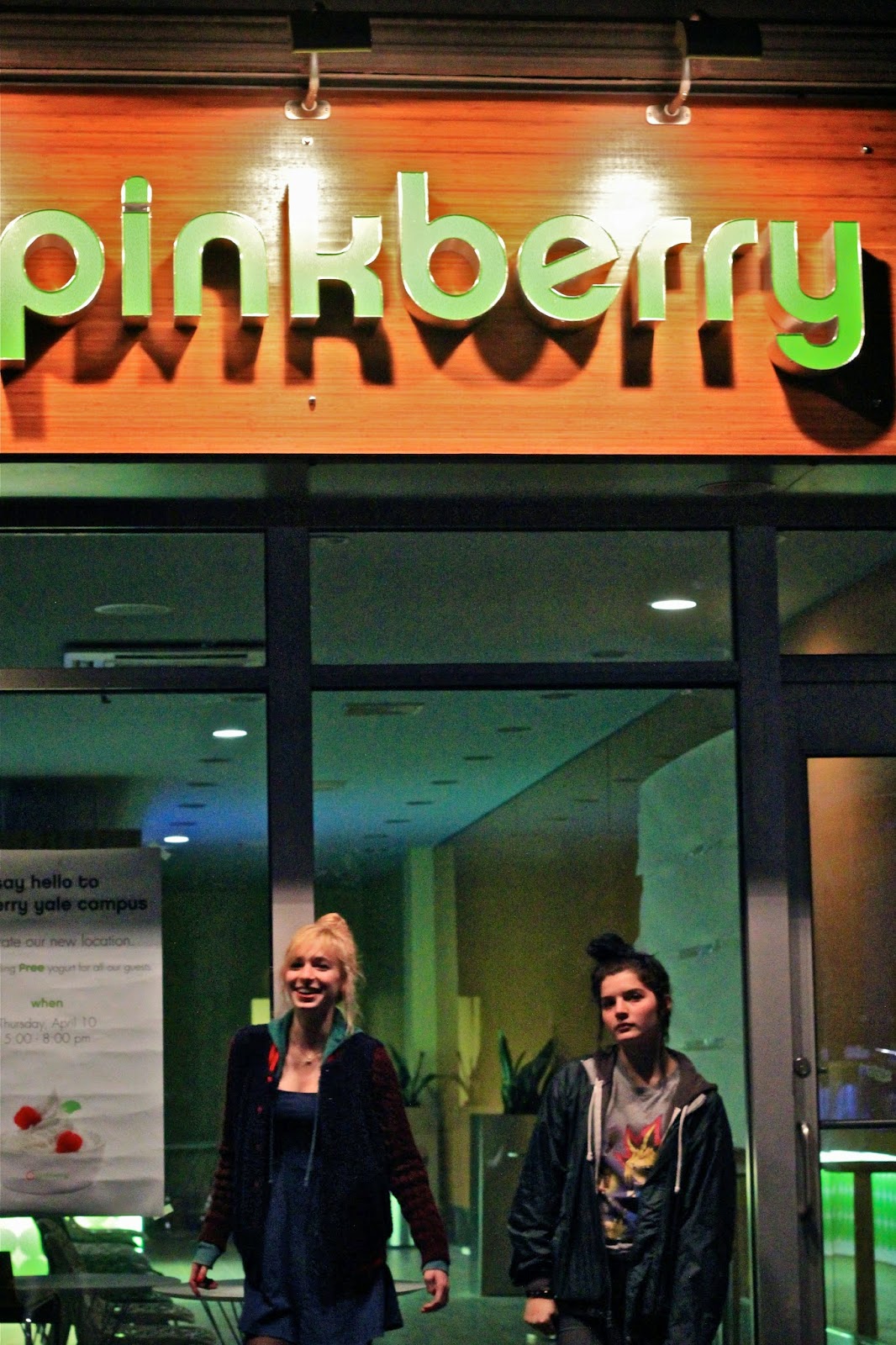 Pinkberry, hasn't opened yet.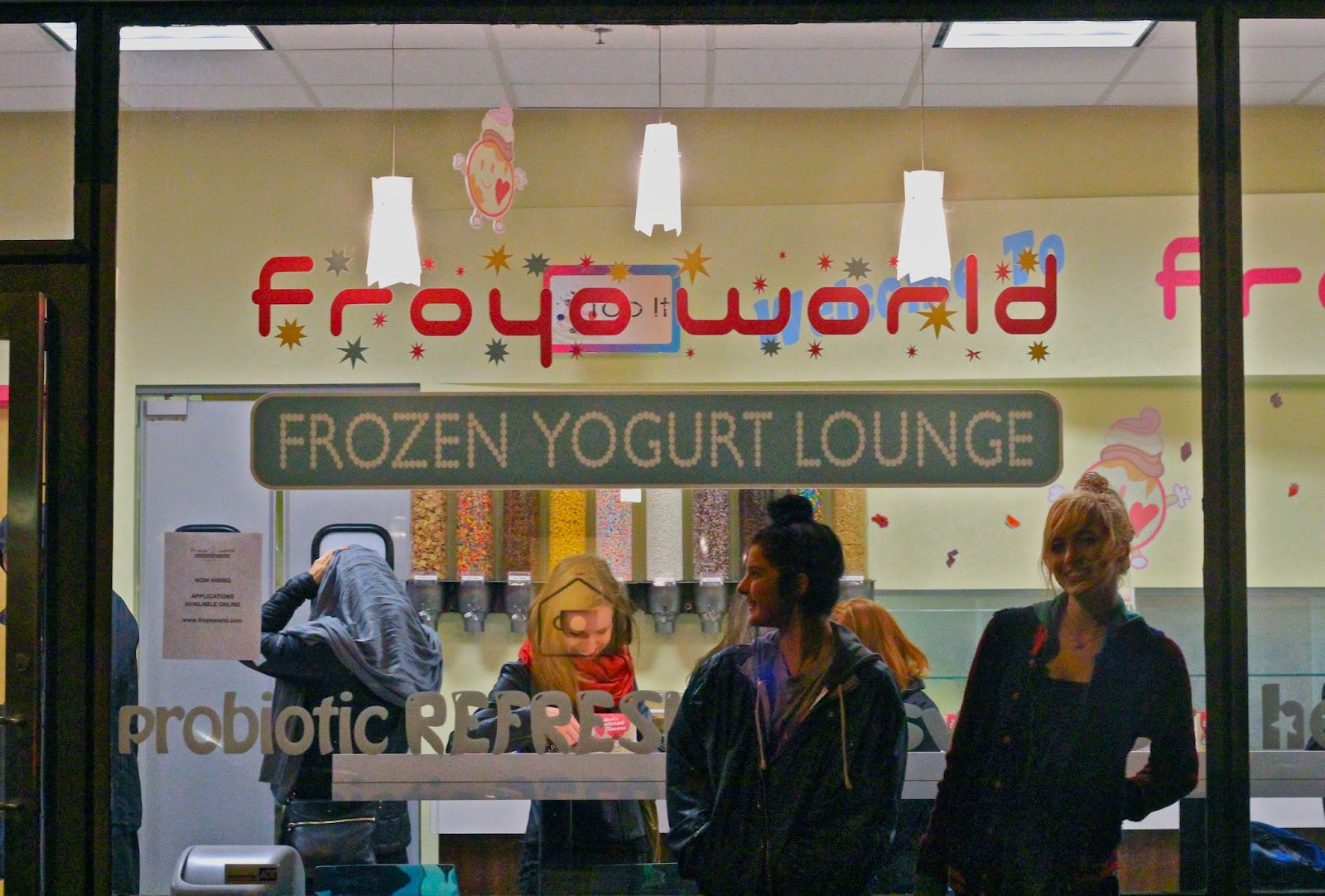 Froyo World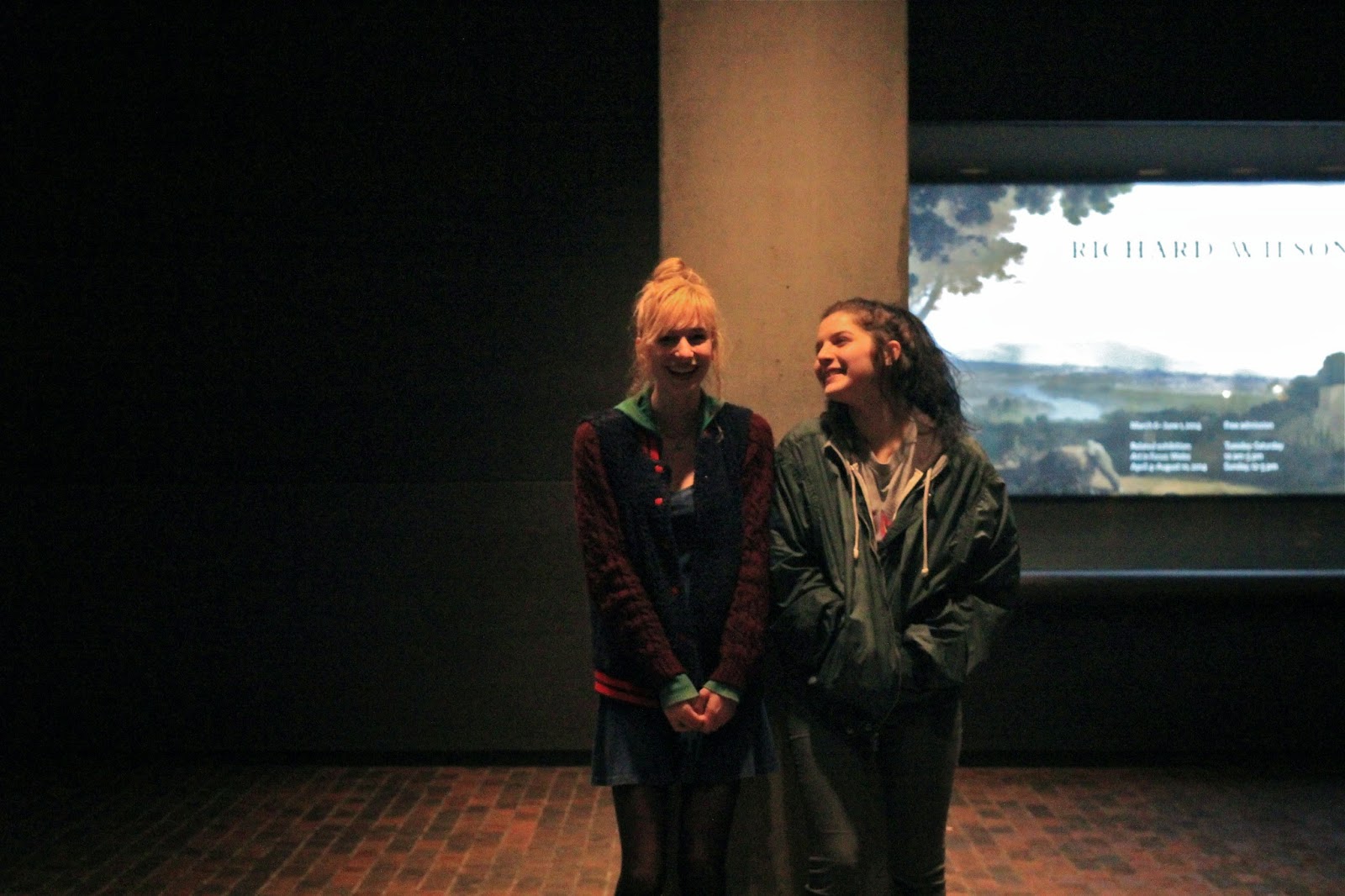 British Art Museum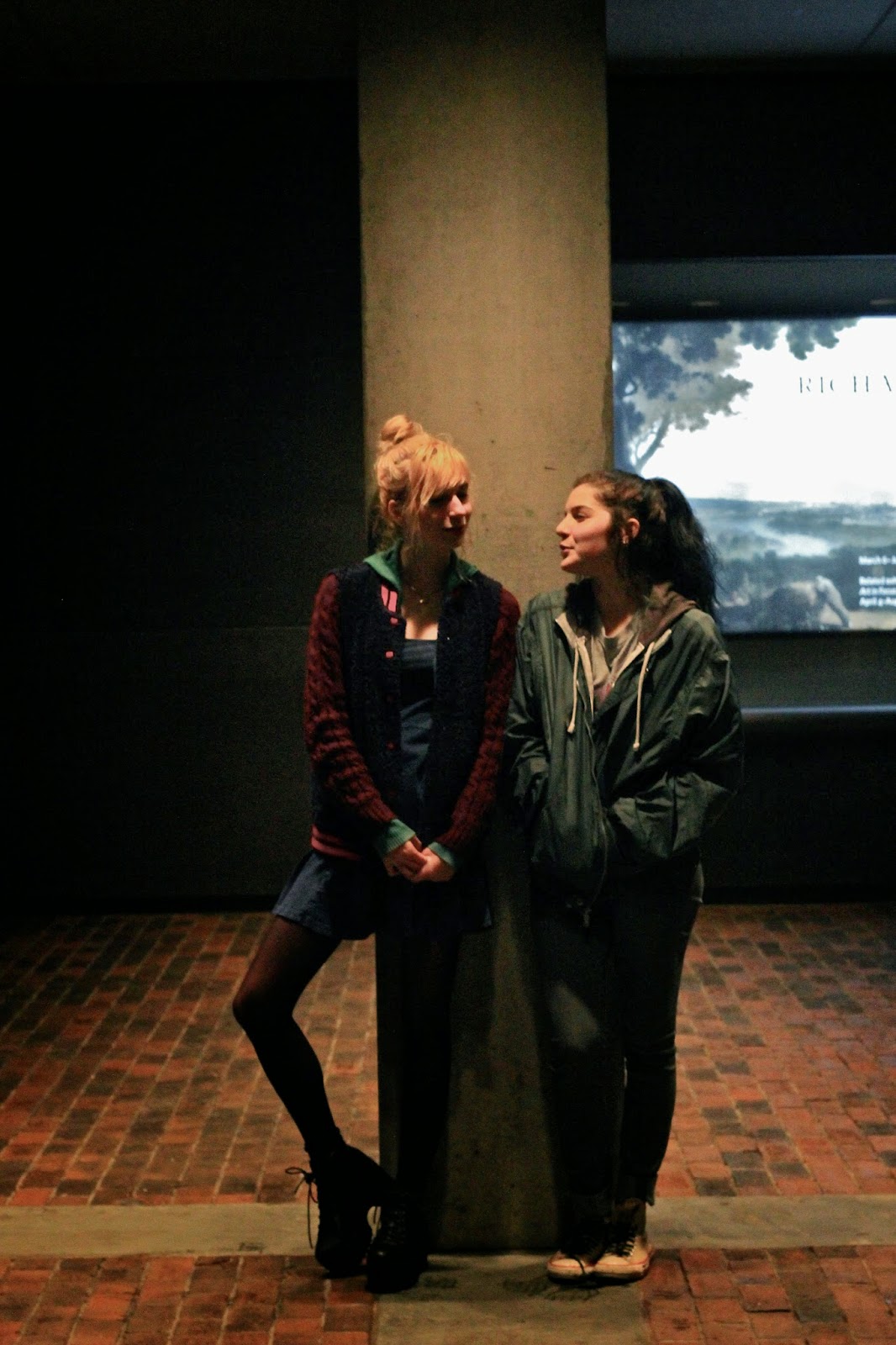 British Art Museum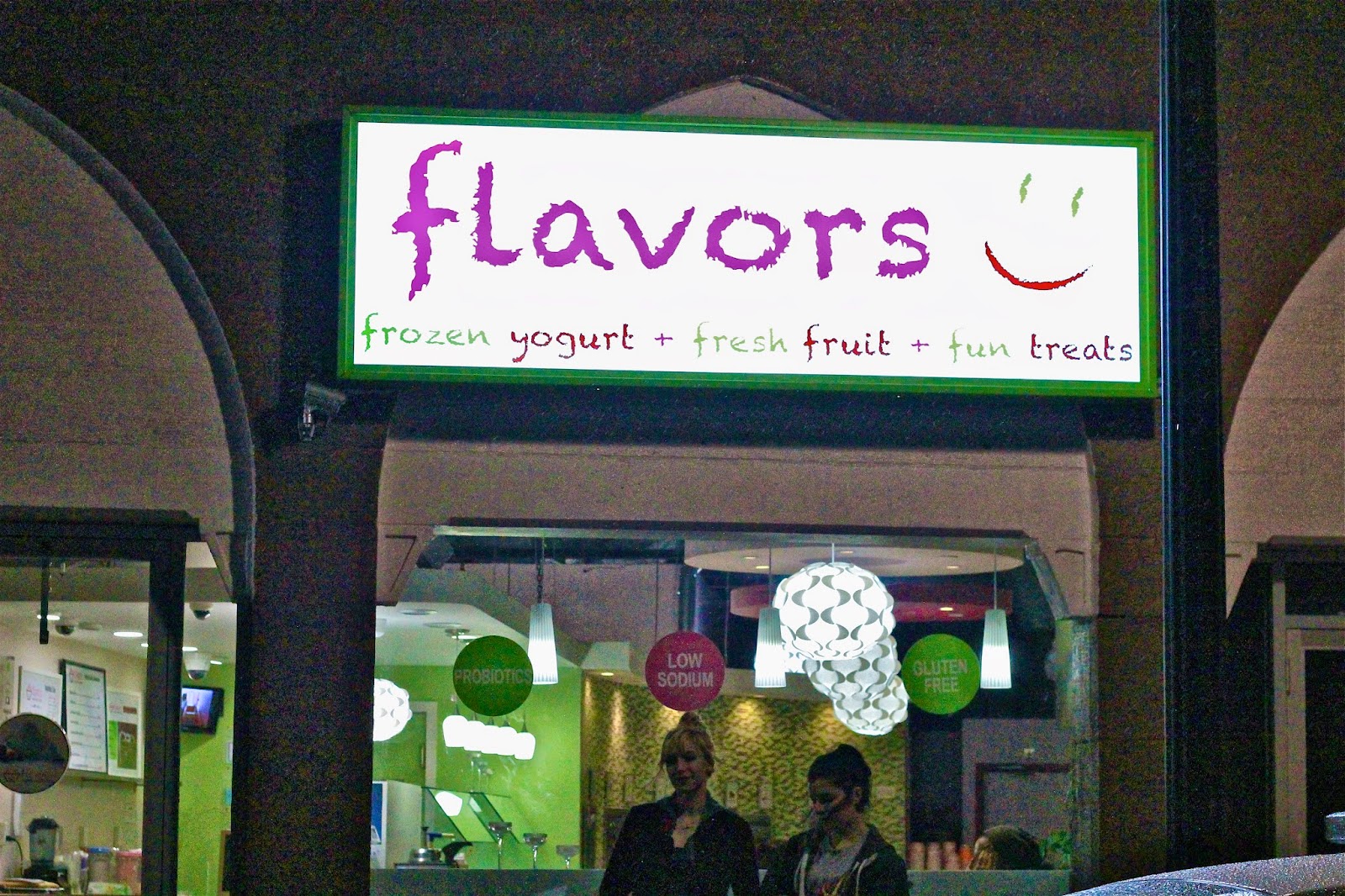 Flavors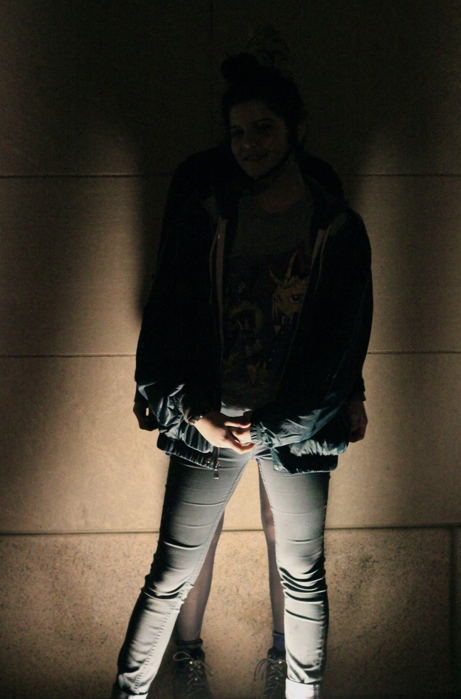 Outside The Eli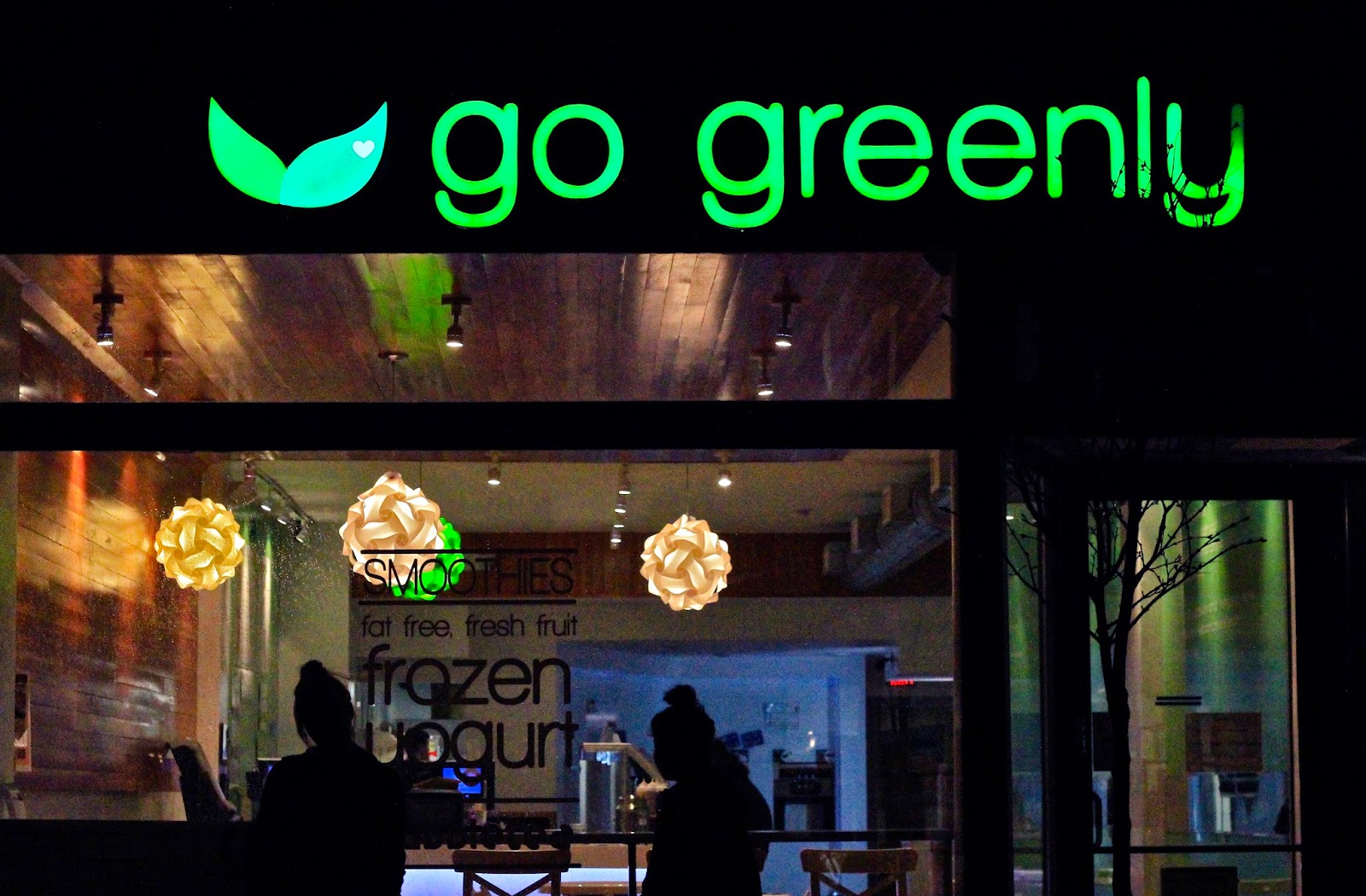 Go Greenly